You will definitely use the bathroom every day to prepare and get ready for the day ahead so it's imperative that it's decorated nicely. There are many various styles of bathrooms that you can have in your home depending on your preference. Some of them are simple and usually consist of just the shower and toilet. For the more luxurious ones who want to lounge around can have a bathtub if they have the space to do so. If you need inspiration for your house's bathrooms then look no further because we have some awesome luxurious examples with unique bathtubs right here!
1. Minimalistic Stone Bathroom with Sleek Bathtub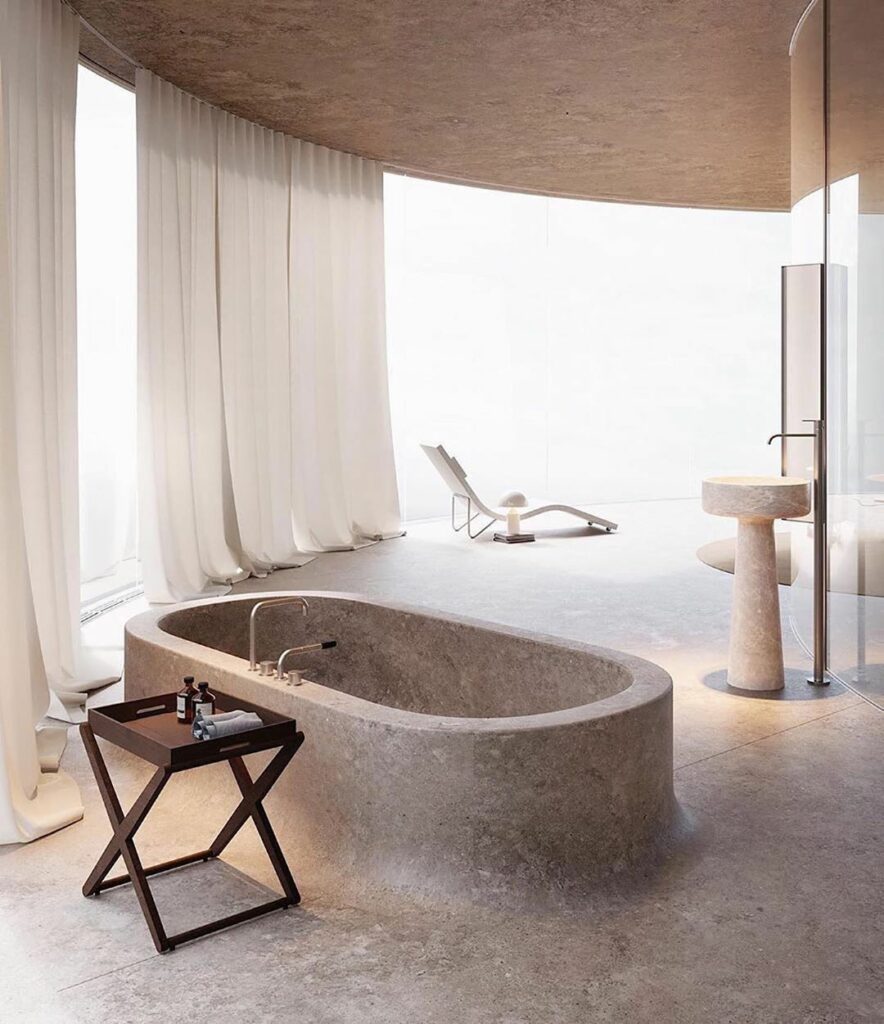 2. Modern Bathroom Surrounded By Verdant Greenery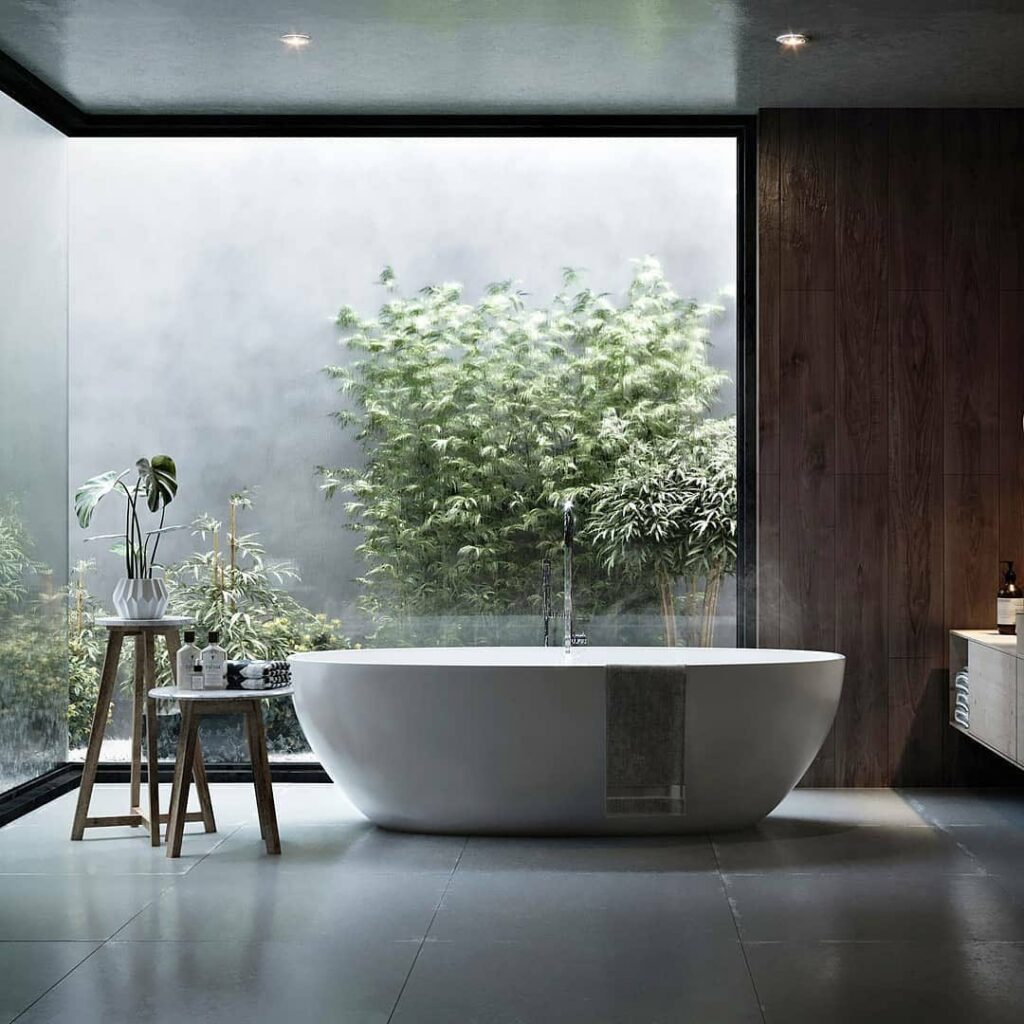 3. Masculine Black Bathroom with Feature Planter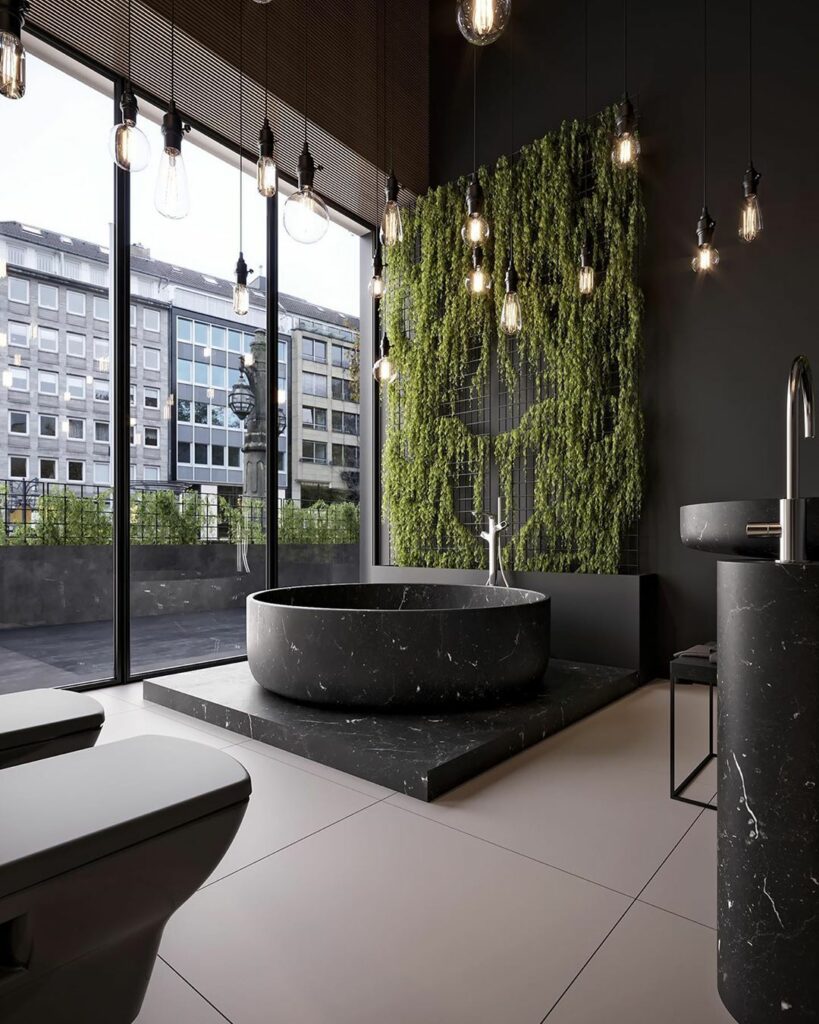 4. Cool Black Bathroom with Warm Wooden Elements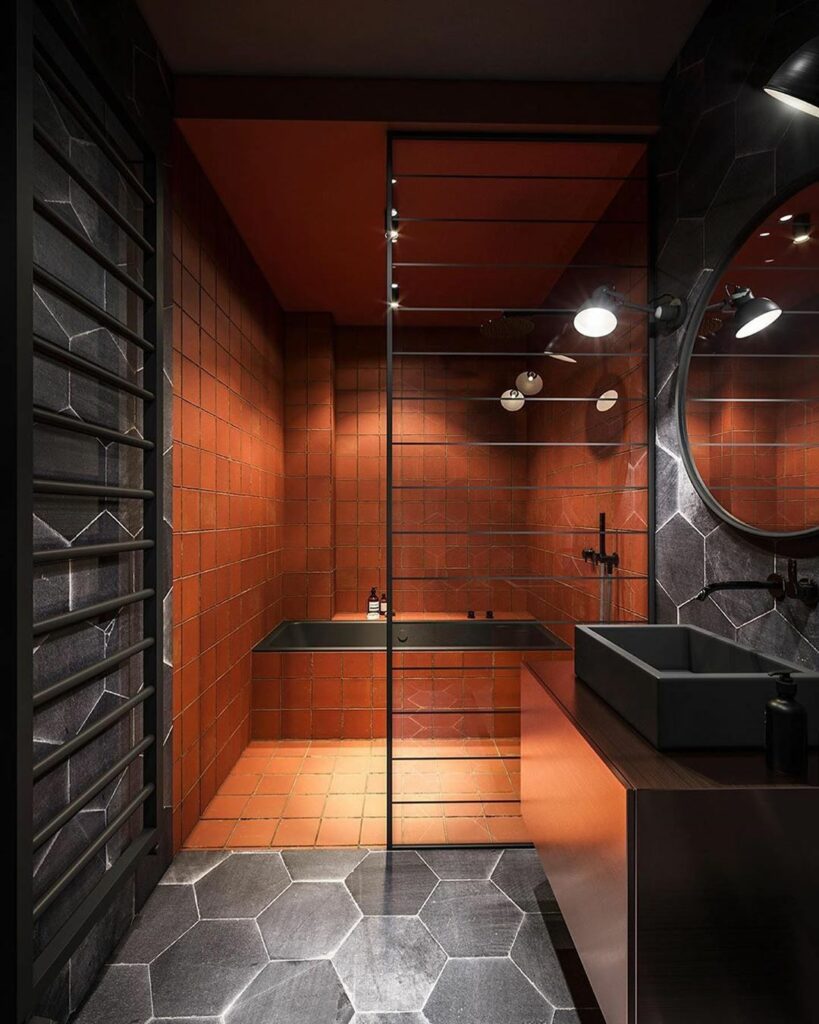 5. Industrial Style Bathroom with Granite Background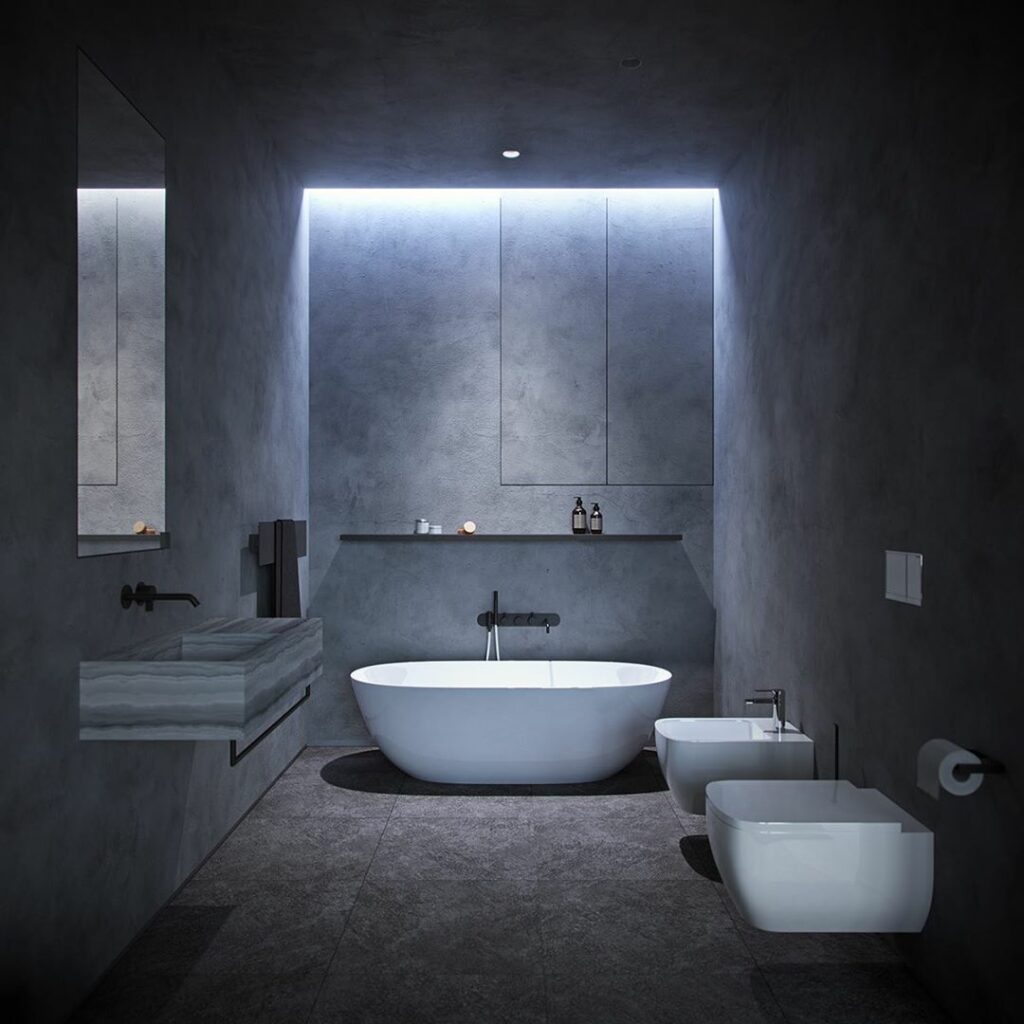 6. Spa-Like Bathroom with Black and Sleek Bathtub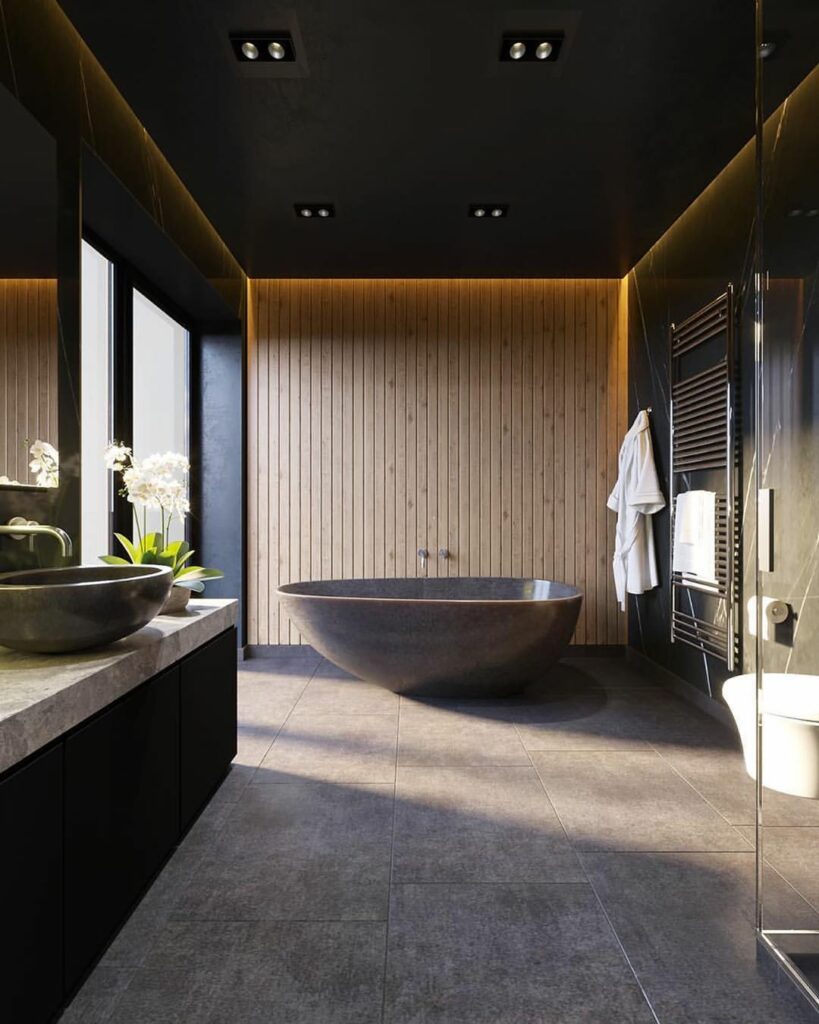 7. Simple Bathroom with Rough-hewn Bathtub for Rustic Look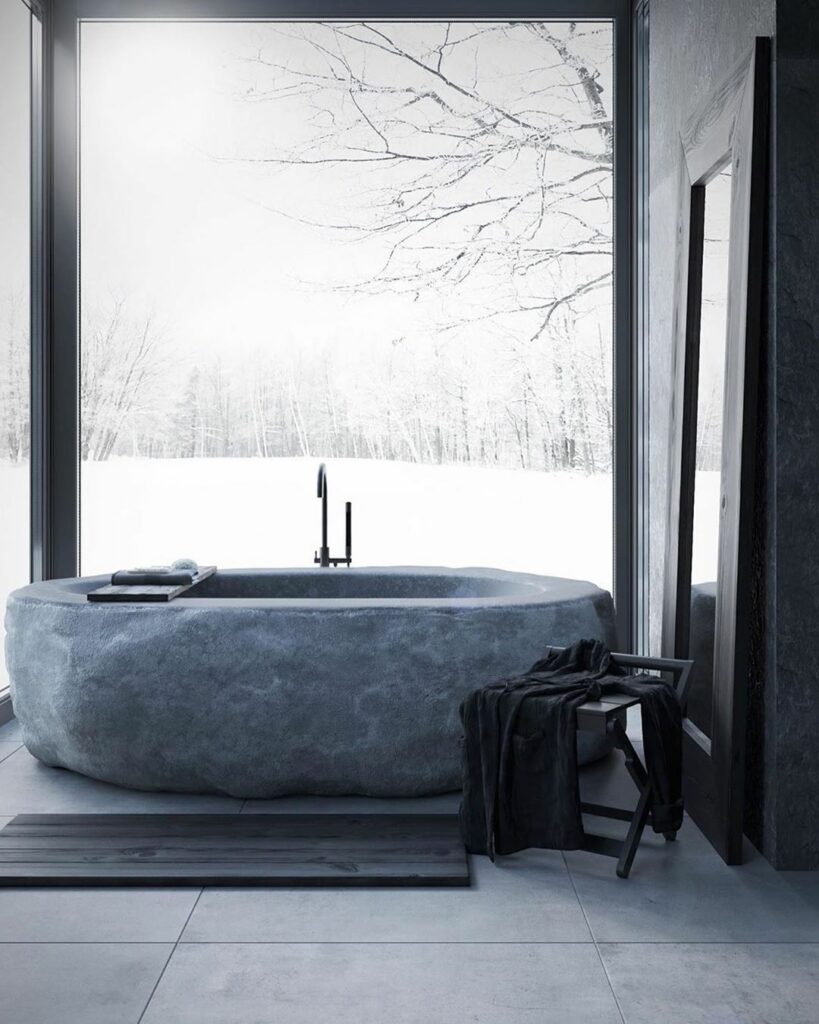 8. Beautiful Bathroom Inspired By Nature Complete with Egg-Shaped Bathtub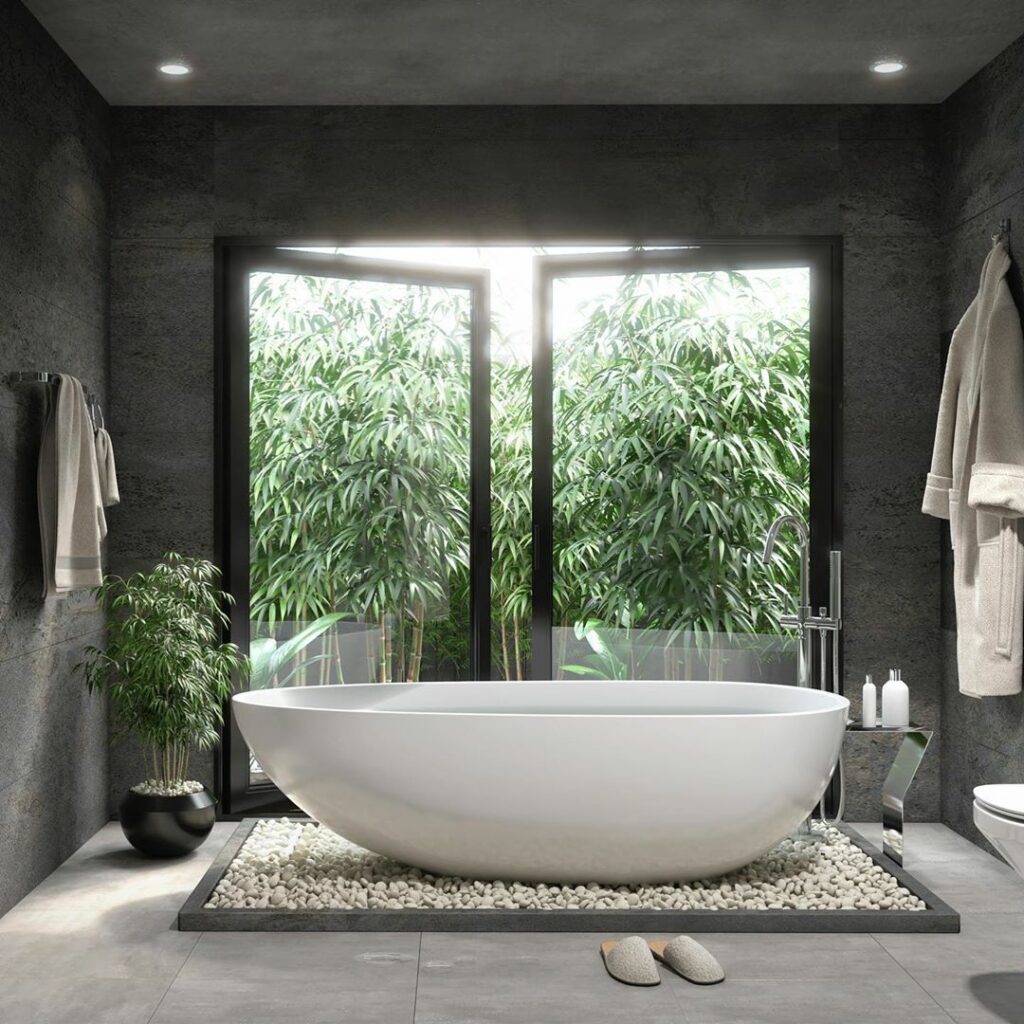 9. Futuristic Bathroom with Sleek Pendant Lights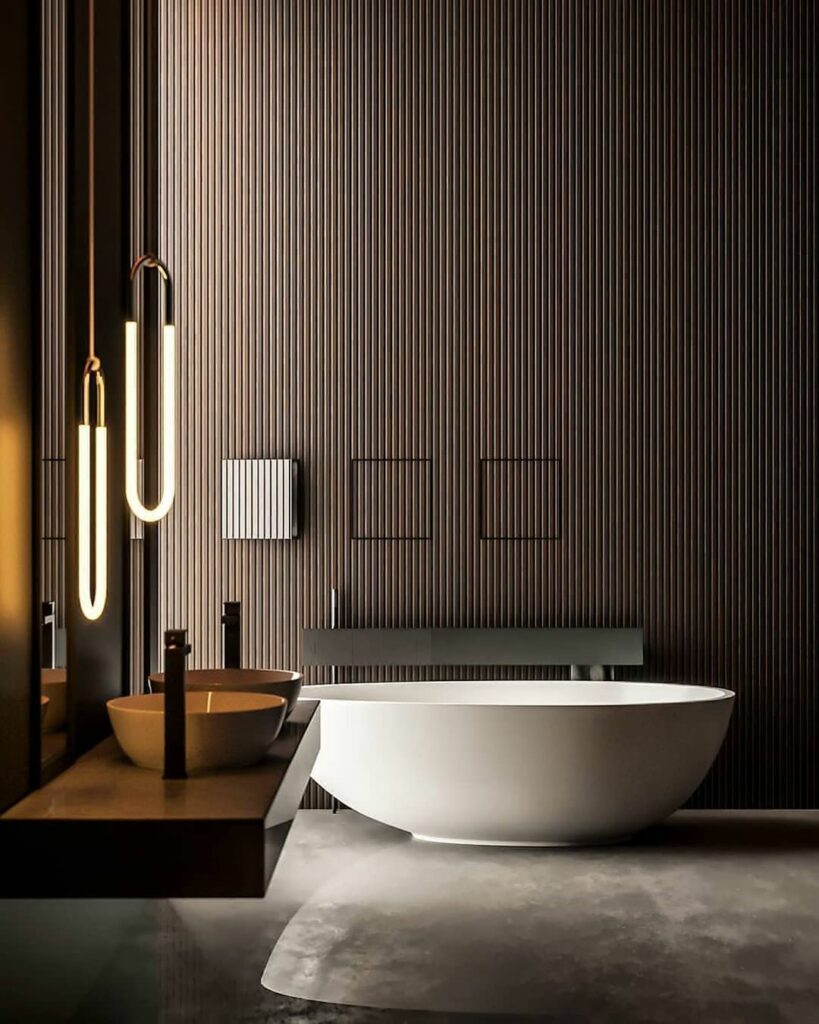 10. Minimalistic Black-and-White Modern Bathroom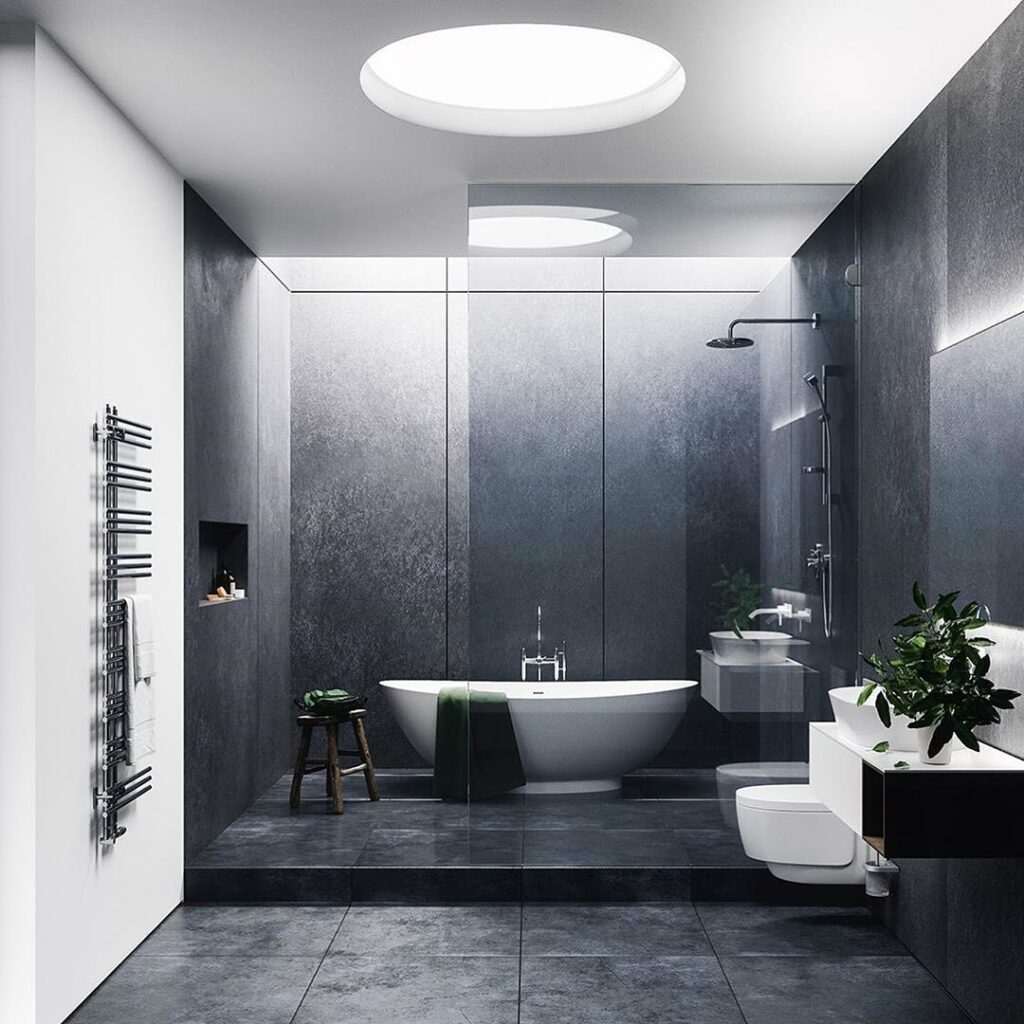 11. Bright Bathroom With Feature Wall and Wooden Elements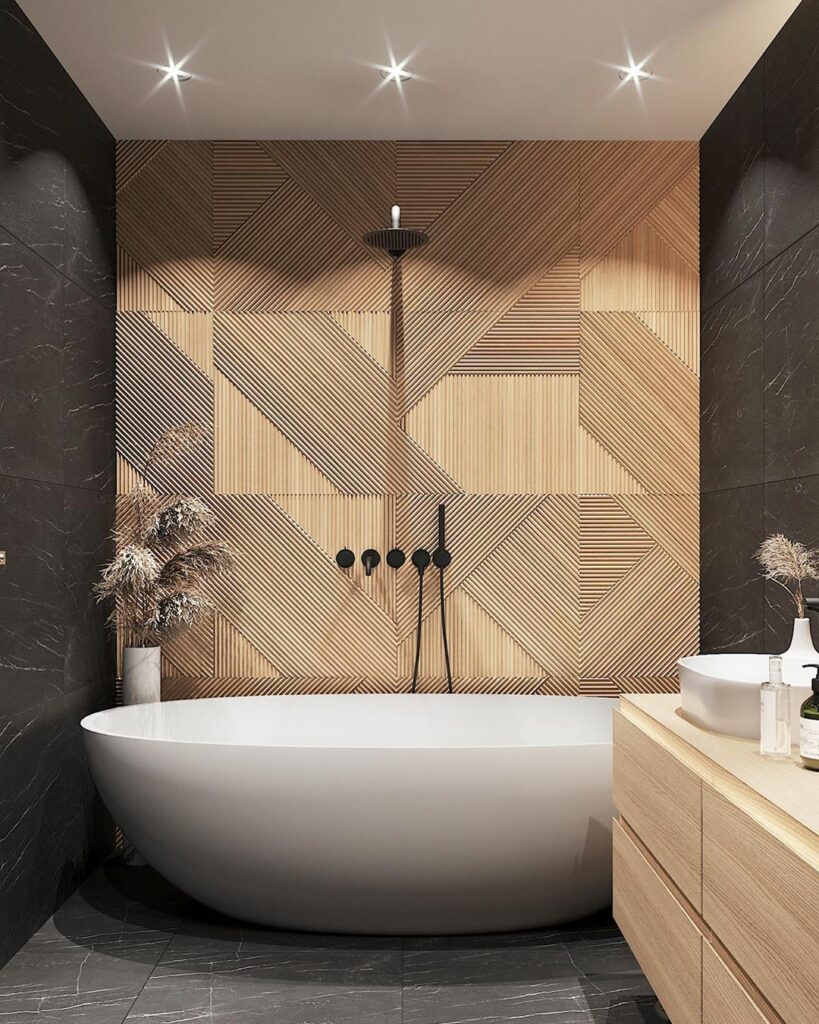 12. Marble Bathroom in White with Green Feature Wall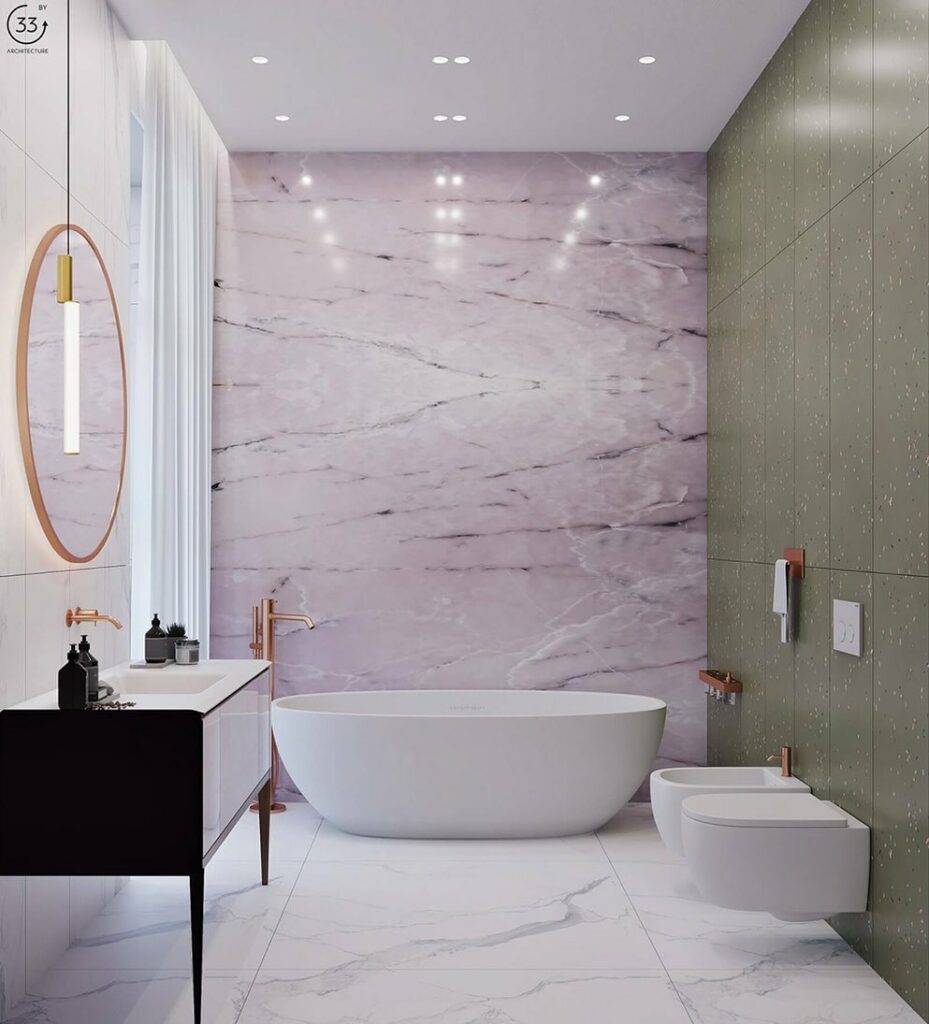 13. Stunning Bathroom with Gorgeous Views & Fresh Green Plants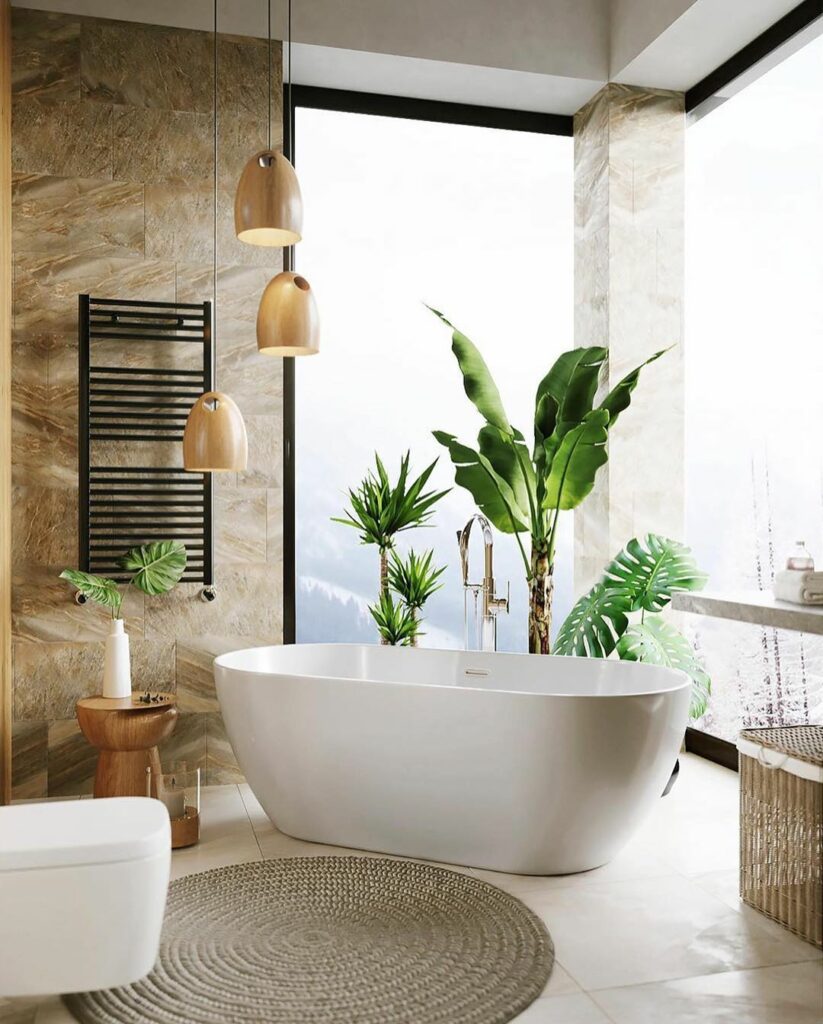 14. Lovely Bathroom with Picture Window & Simple Chandelier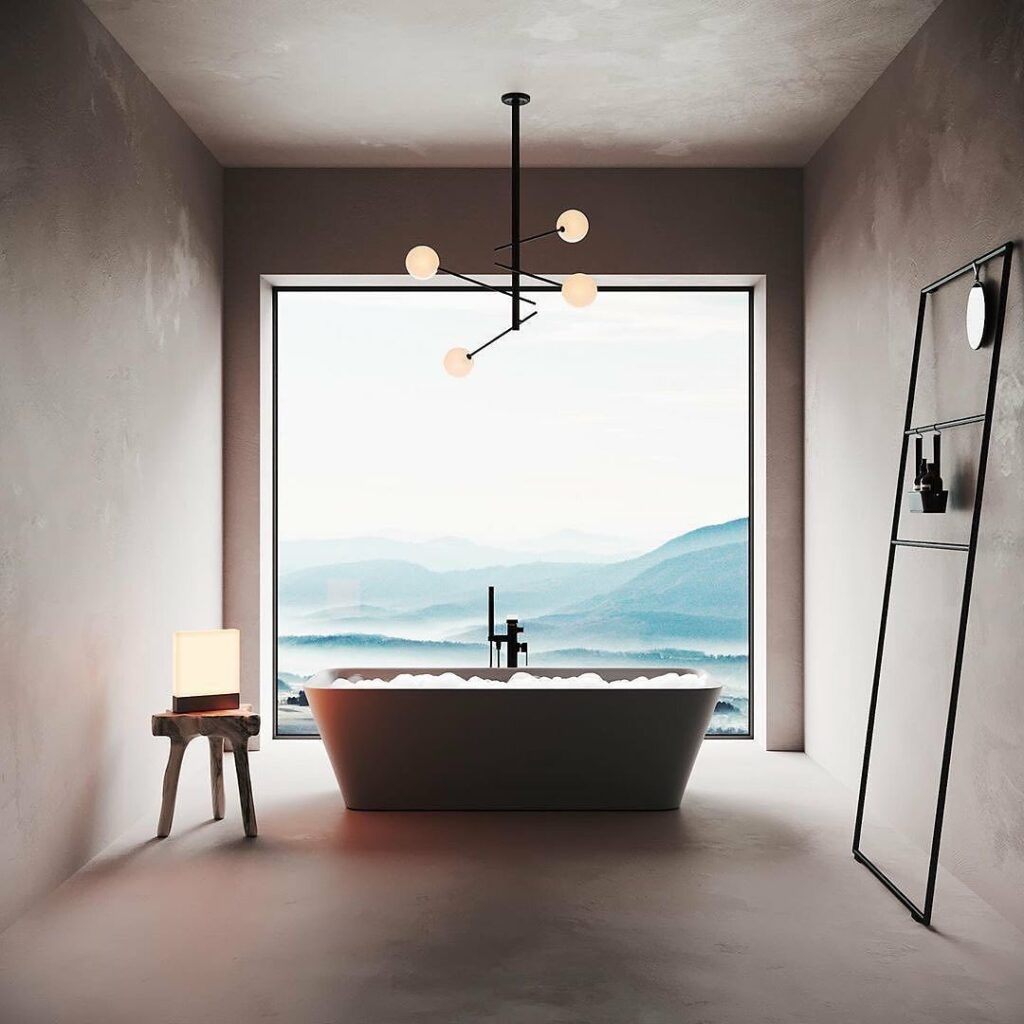 15. Zen-like Bathroom with Bonsai Tree and Beautiful Stones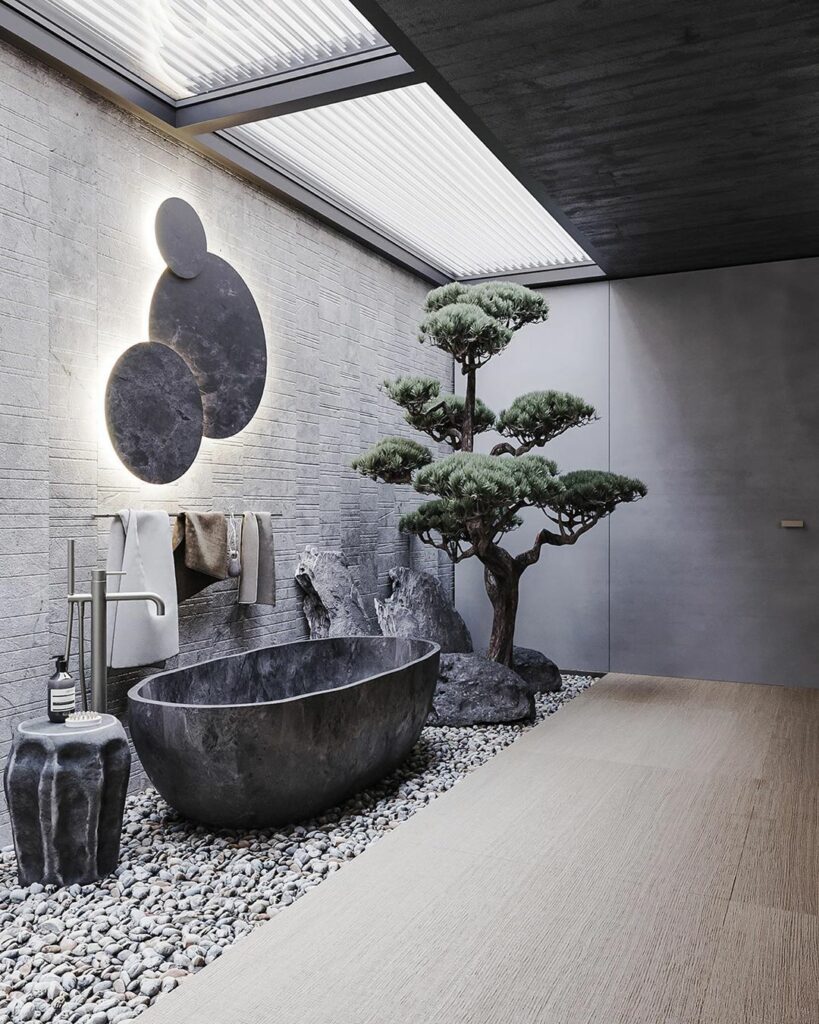 16. Open-air Bathroom with Surrounding Greenery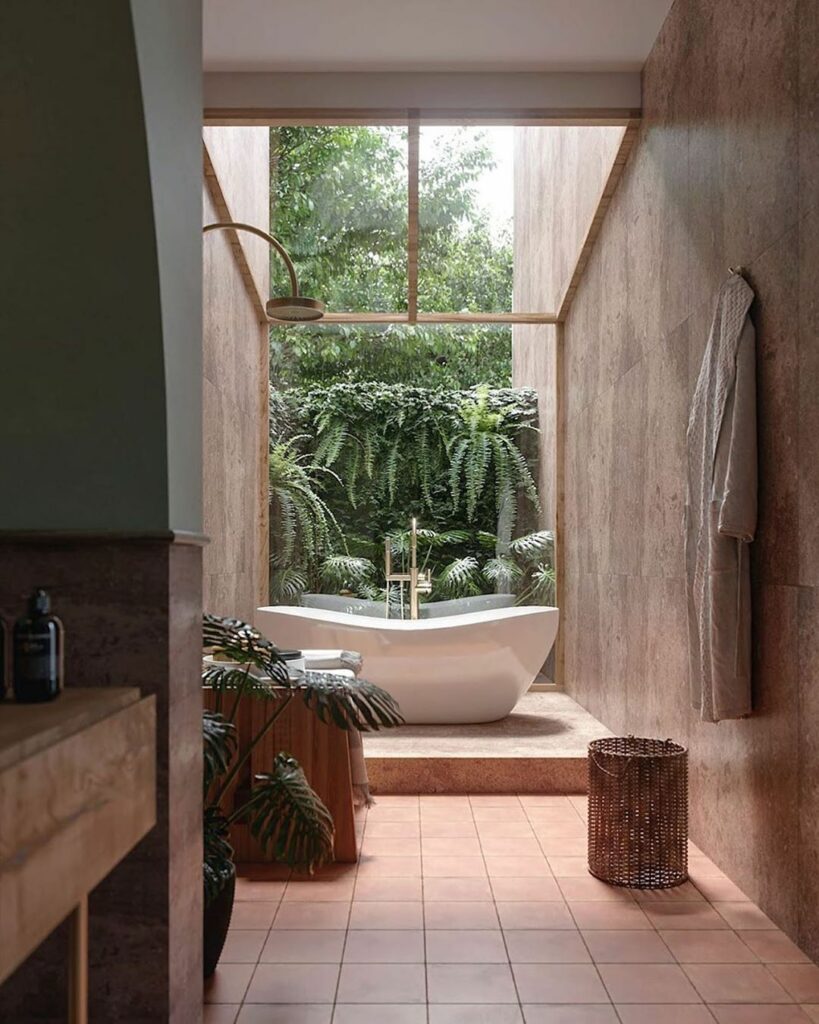 17. Sleek & Simple Bathroom with Hanging Pendant Chandelier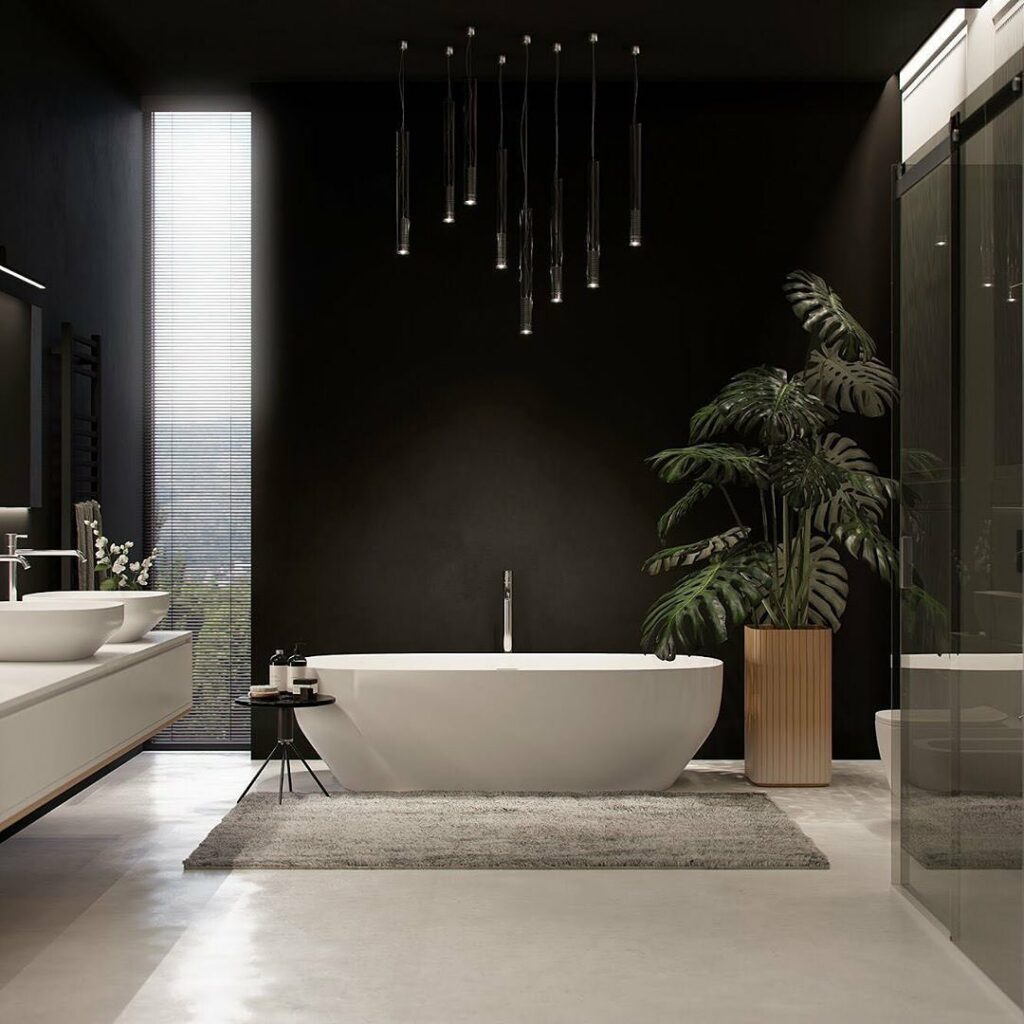 18. Spacious Bathroom with Quirky Feature Wall and Church-like Windows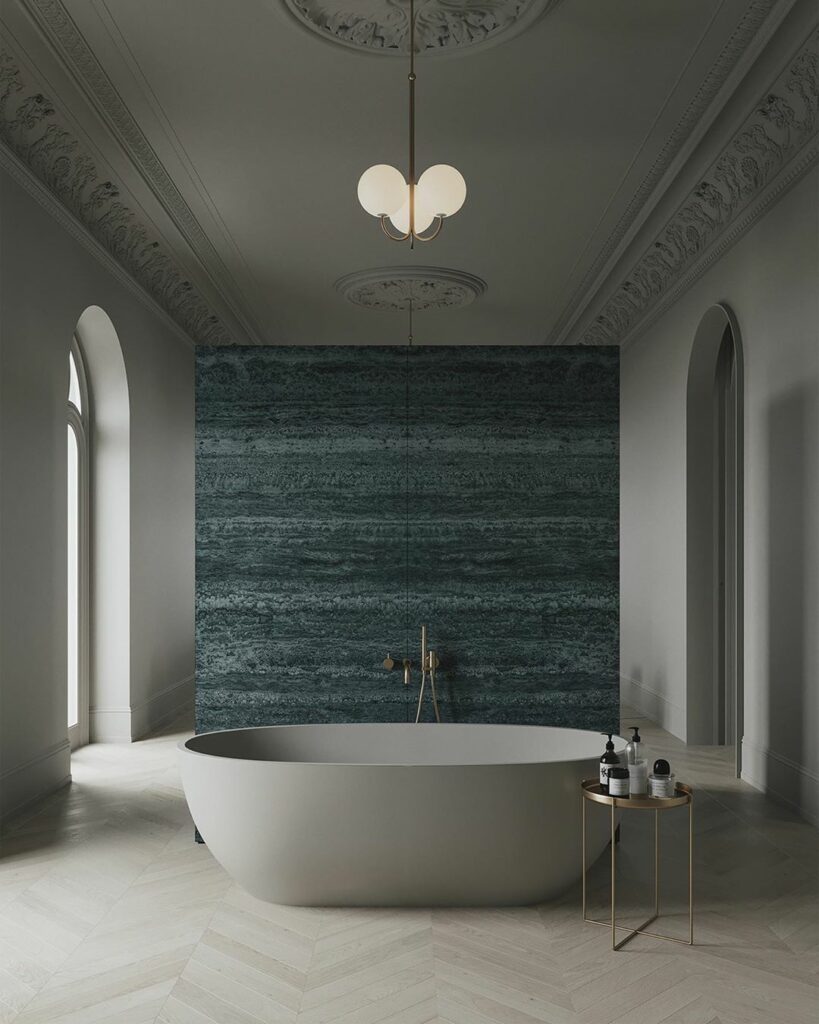 19. Dark Bathroom with Bathtub on Raised Platform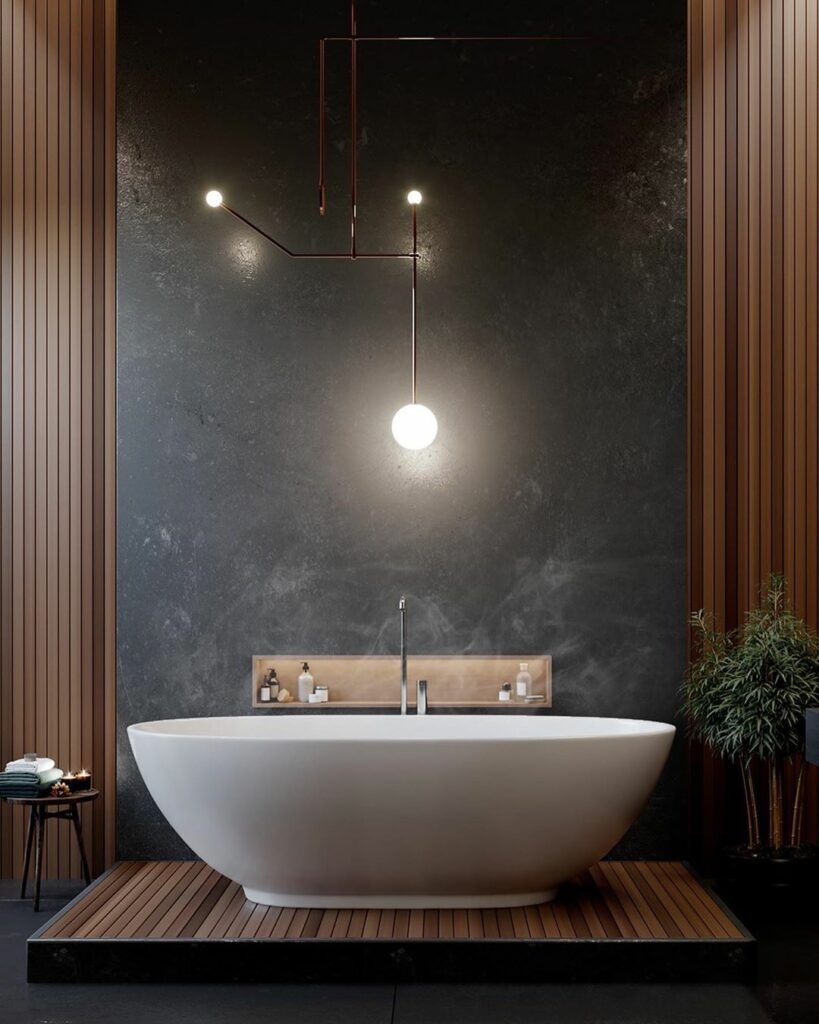 All of these lovely and stunning bathrooms has certainly got us yearning for one just like this. If you are looking to revamp your bathroom then you can try to emulate one of these as they all look really good. You can be sure that your bathroom is something that your guests will be envious of and you might not want to leave it after you have soak away your stresses in one of these amazing bathtubs.