Having an open air bathroom in your home can bring a very holiday and villa-like feel to your house as you normally encounter these only during your vacations. They are not as impractical as you think if you just include a cover which can shelter the bathroom when the weather is bad. Read on to get inspired with these designs.
1. Glass Roof Bathroom
If you don't want to have a fully open air bathroom then you can go with bathrooms using glass roofs as it gives an open air feel while still sheltering you from the elements. Protect yourself from the elements by using glass that can turn frosted with a flick of a button too.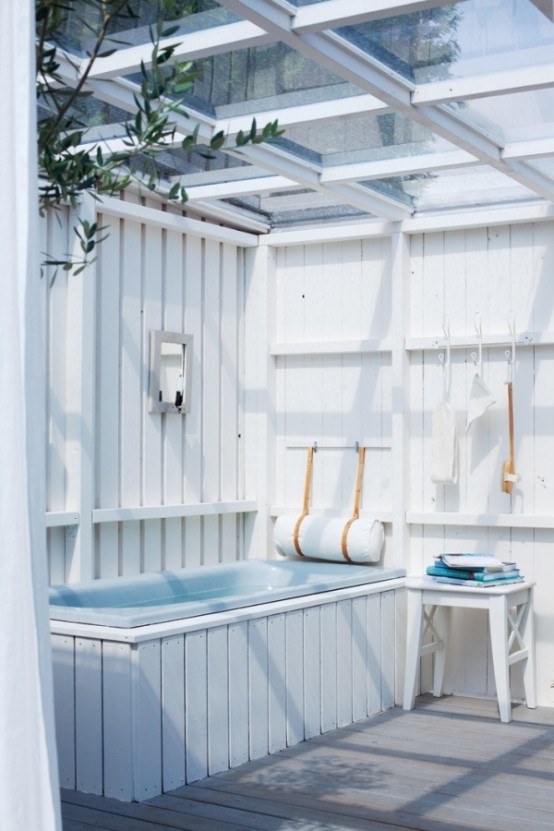 2. Stone Open Air Bathroom
Stones are a natural element that can provide a relaxing vibe to your home and using it in your open air bathroom is a practical and pretty option. This bathroom is half open air and half closed so that you can have the best of both worlds.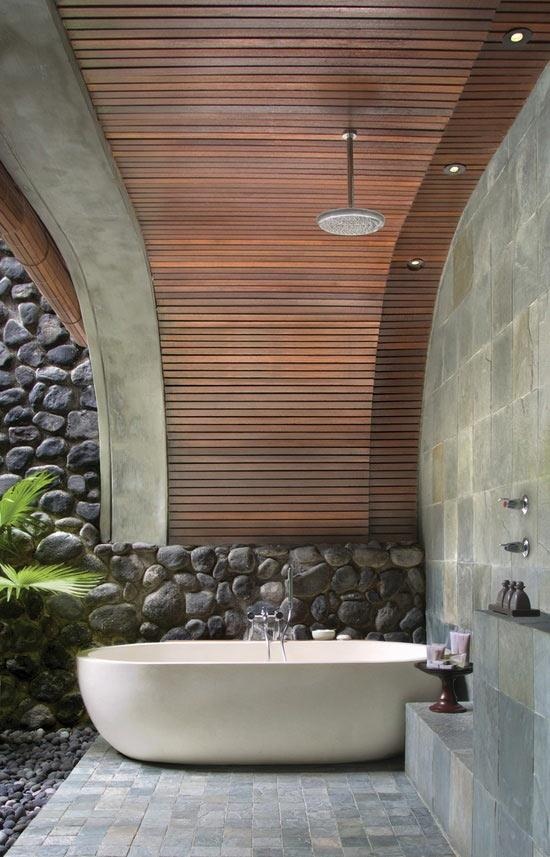 3. Cosy Open Air Bathroom
You don't have to have an open ceiling to be an open air bathroom. Opening a part of your wall is enough to make it look more natural and zen-like too. A cosy and small bathroom is enough to make it look luxurious.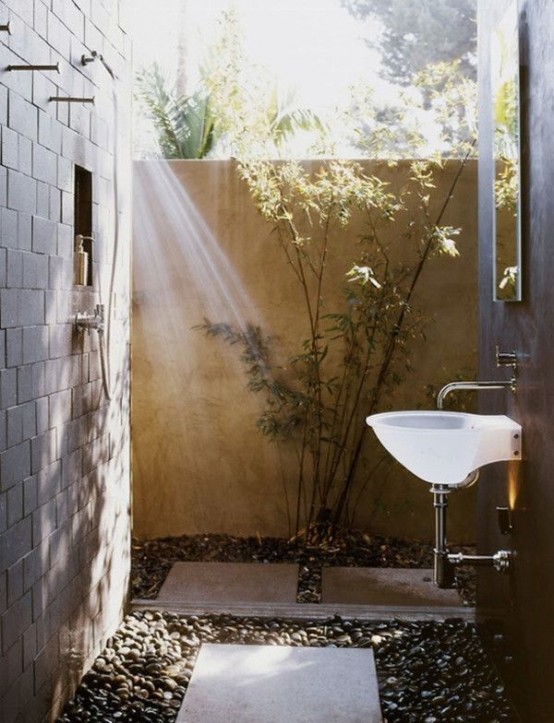 4. Natural Open Air Bathroom
This is another great idea for an open air bathroom without fully exposing yourself to the elements. Just make a door at the side that opens out into the great outdoors that brings the nature in yet but you are still protected and keeps your privacy secure.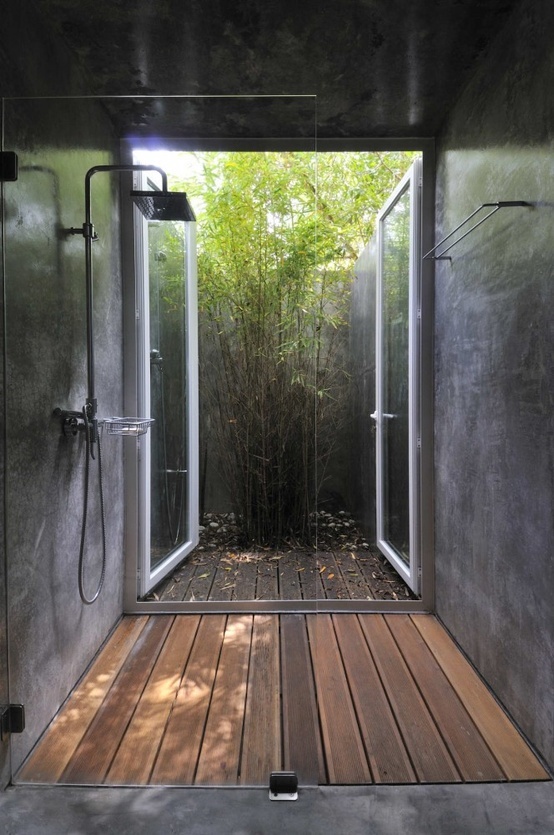 5. Wooden Open Air Bathroom
Decorating your bathroom in wood is a great choice as it warms it up and makes it look more inviting. Adding a few green plants will bring nature in and will freshen up the bathroom.