In a luxurious residential neighbourhood located in the northern part of Kuala Lumpur, lies the Home Made for 2, designed by O2 Design Atelier for their client.
The owner has specific requirements about their home's design and space, mainly for the interiors while the external facade is mostly left untouched. The house is aptly named as it is tailor-made for only two people to live there.
Exterior Area: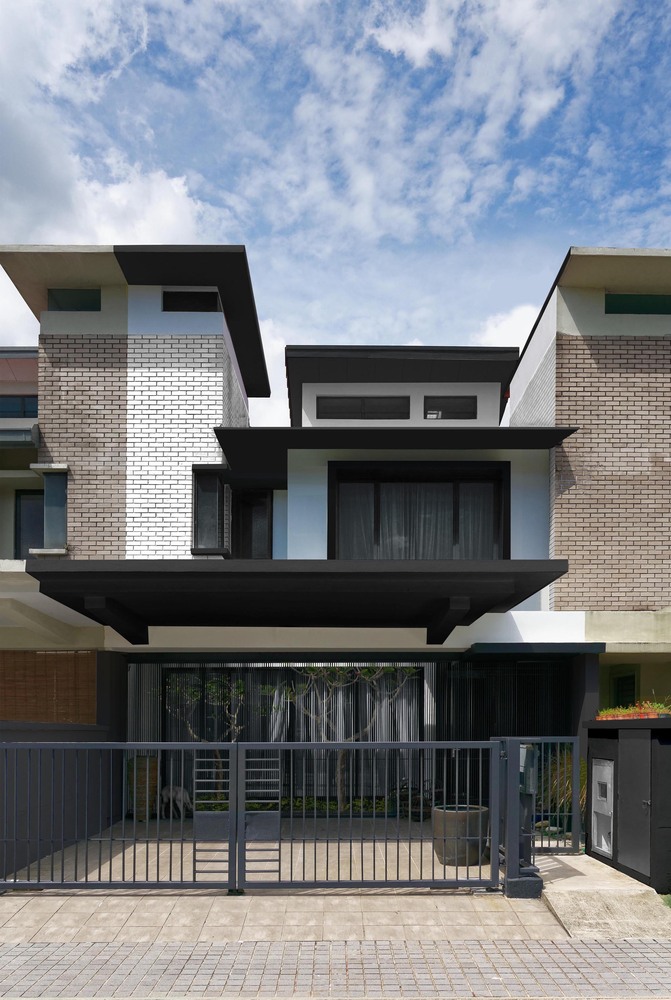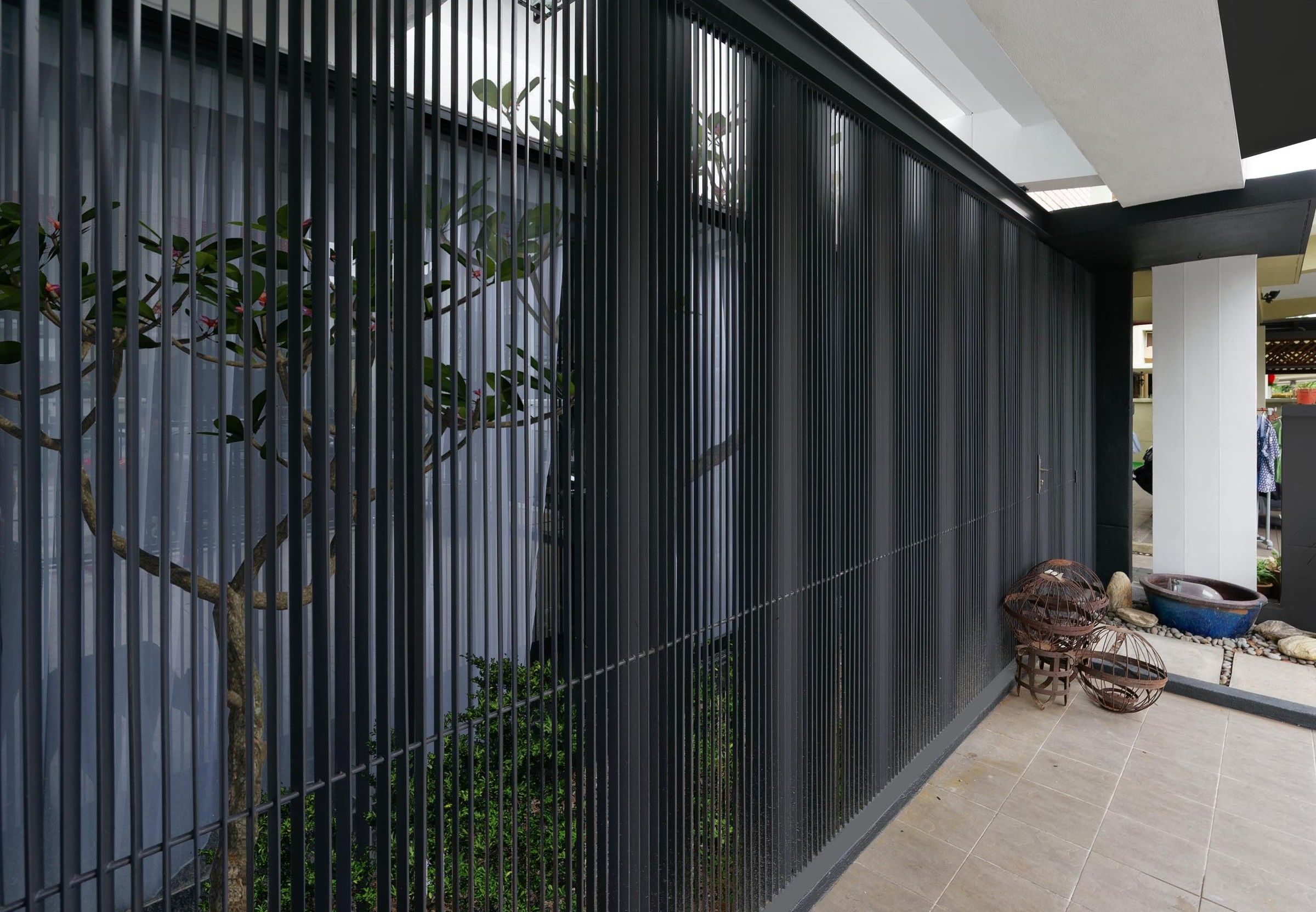 A row of sophisticated metal screens allow air ventilation in the house, while keeping the house private. In addition, green plants which double as an inner garden, creates contrast against the dark and modest design.
Interior Area: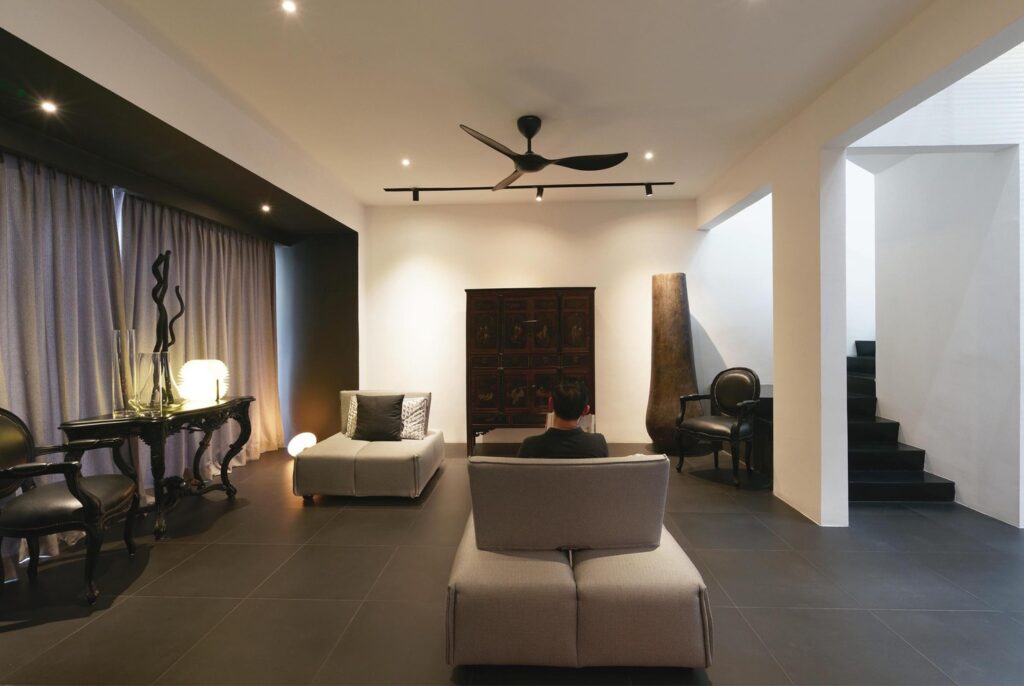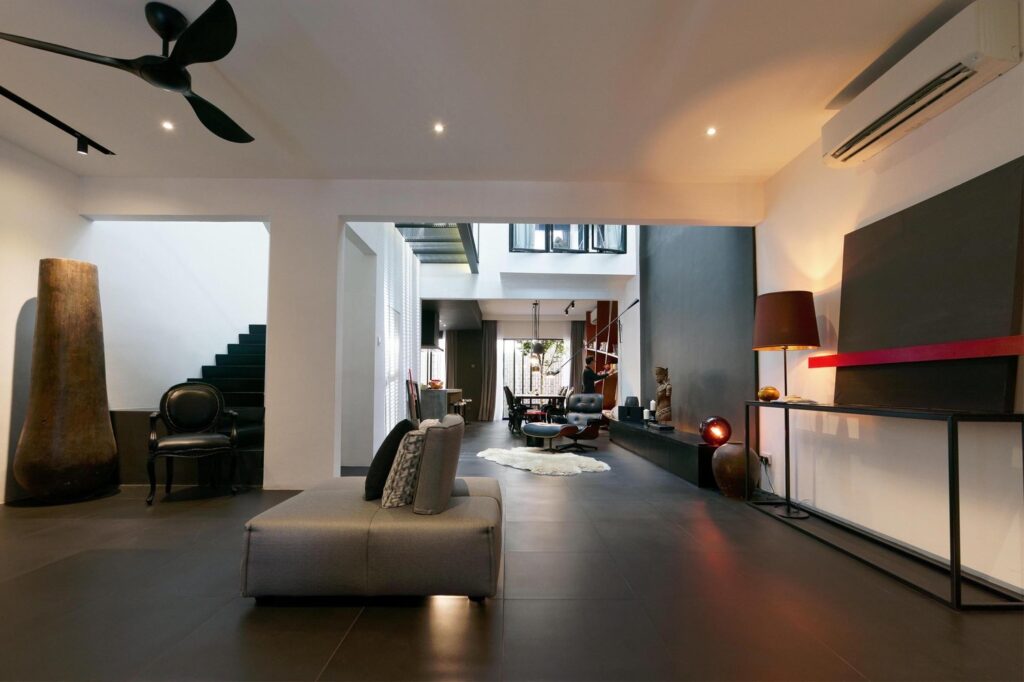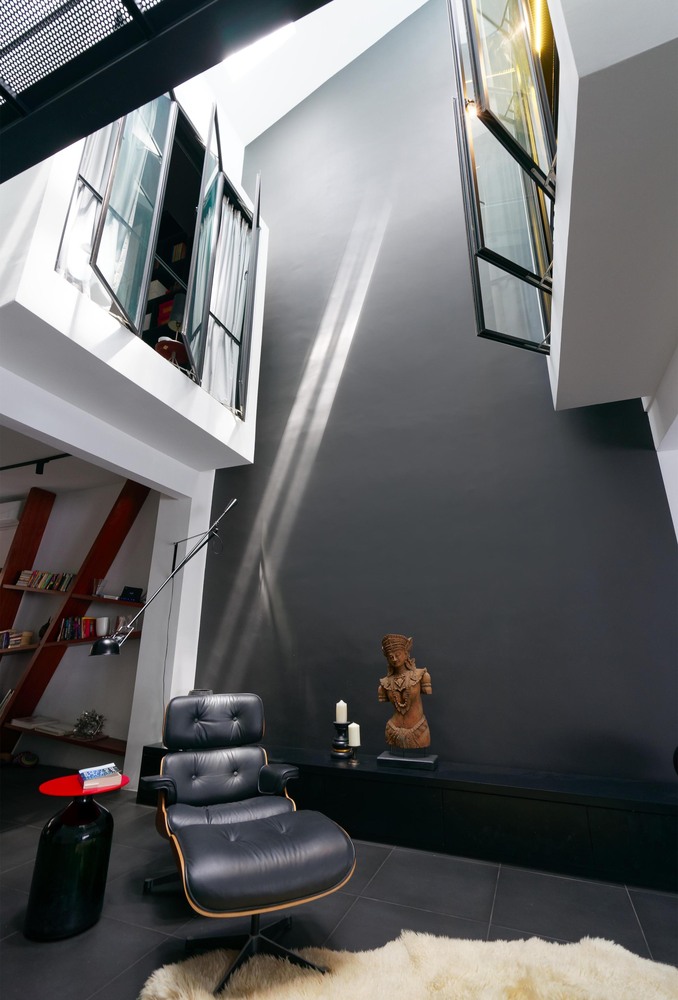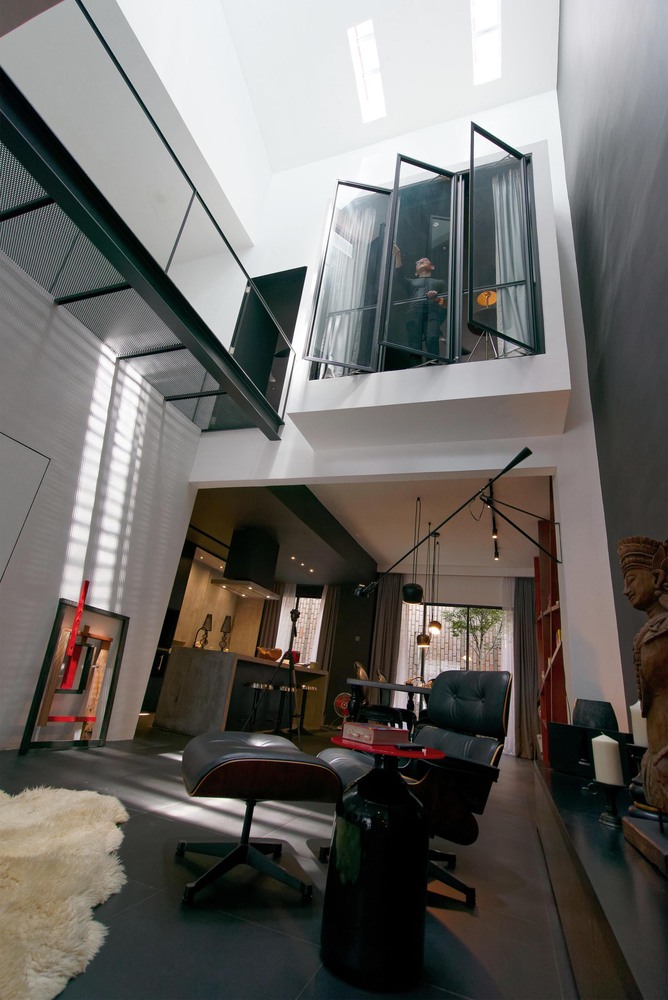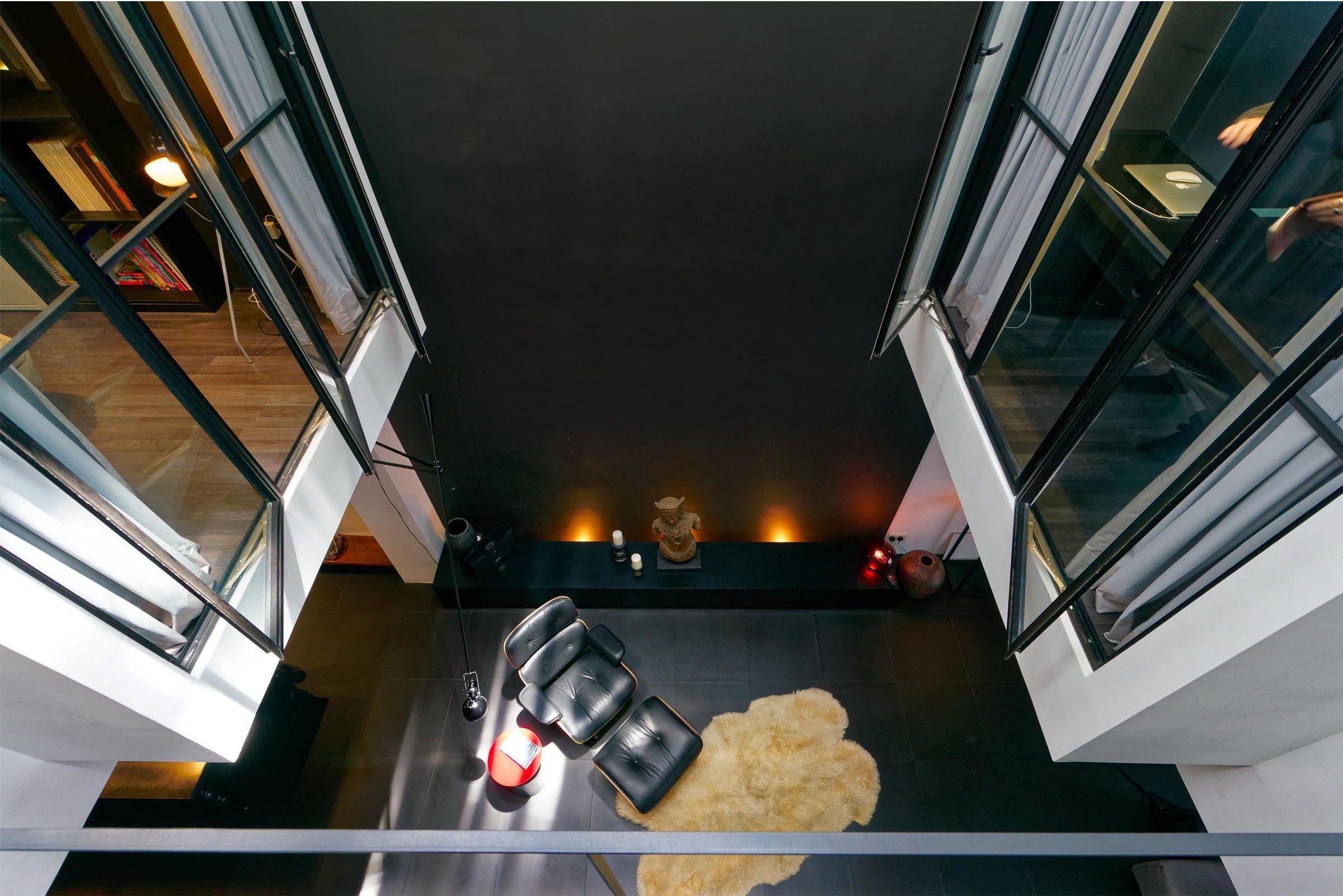 On the ground floor, the space is done fluidly where everything is arranged to maximise the airflow and allow more light into the home.
The designers went with a double-volume central space in order to let more light into the house as previously, it was rather dark and airless, which makes it look cramped.
By removing the toilet slab on the first floor and adding a few skylights on the ceiling, this makes the home spacious and well-lit, a rather welcome change from before.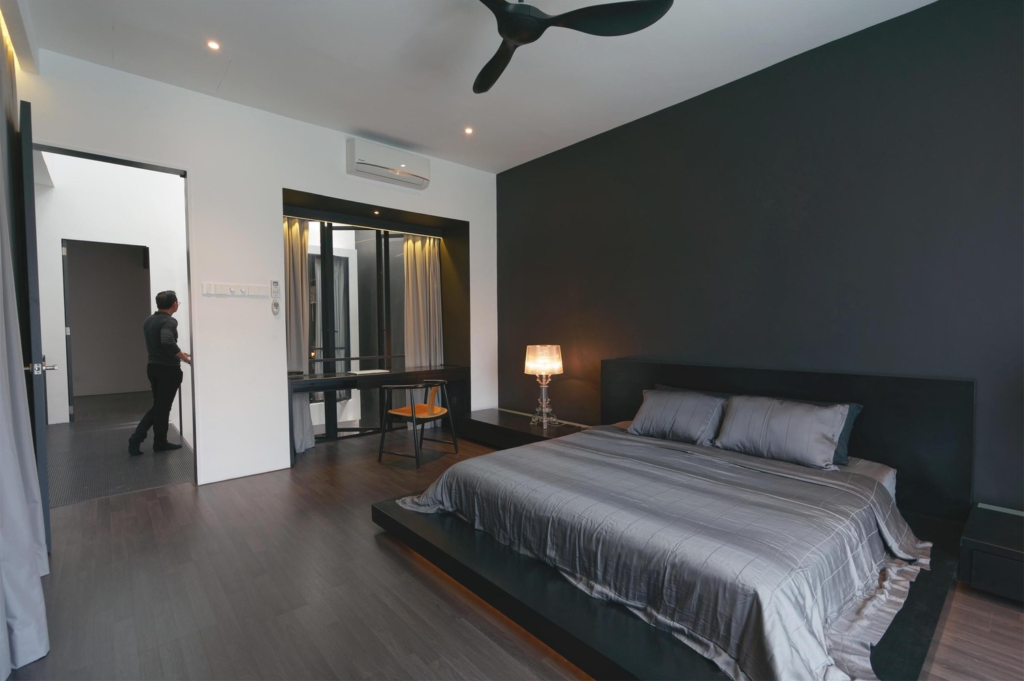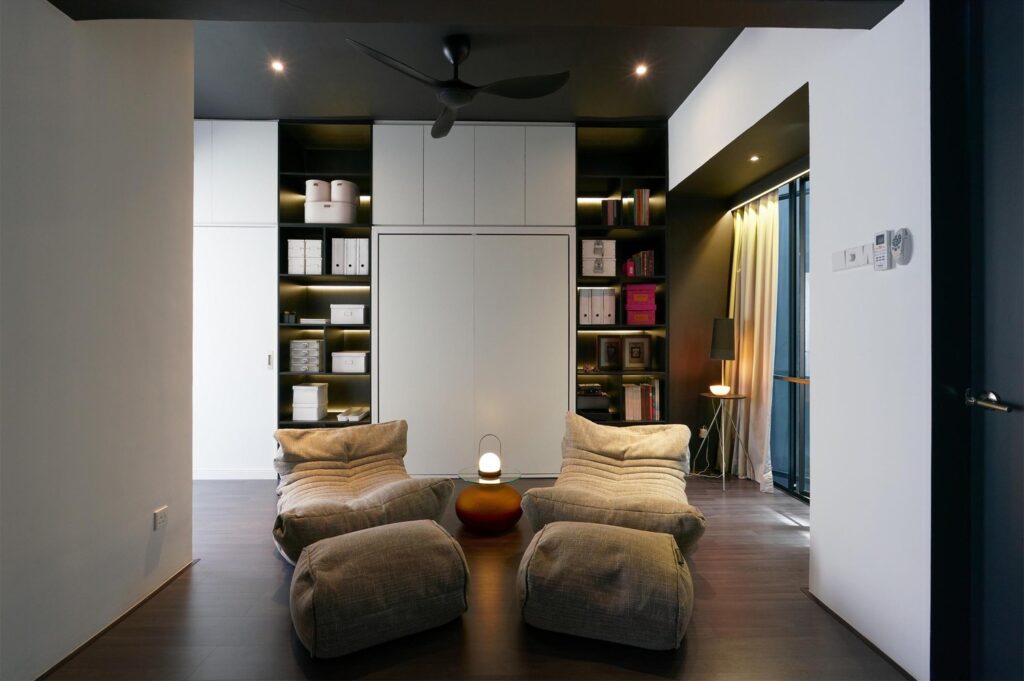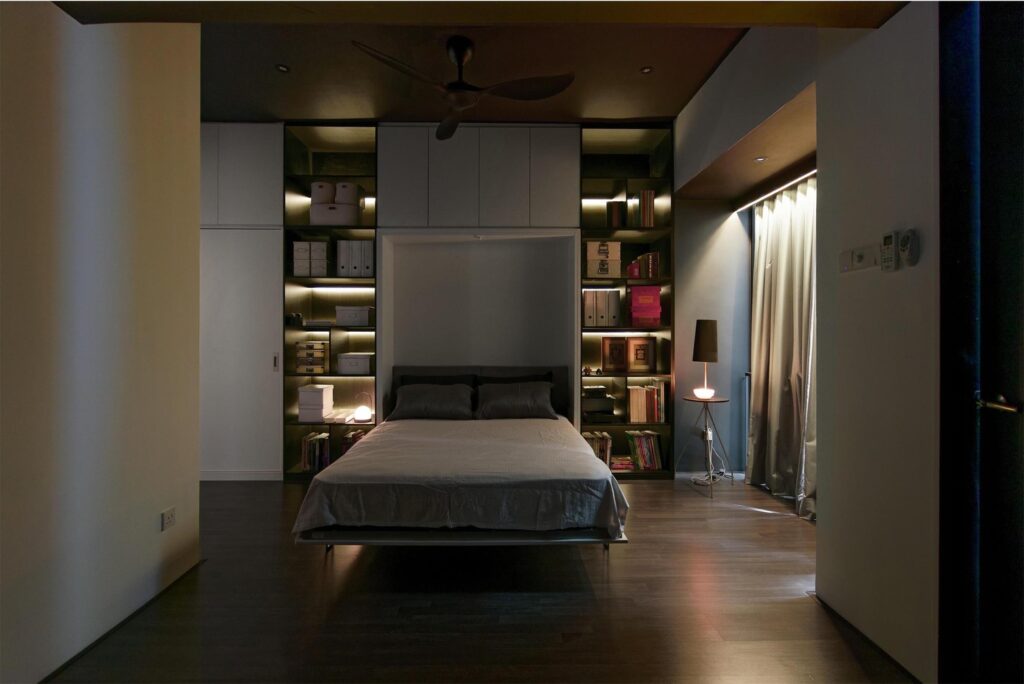 There are one master bedroom and one multipurpose guest room in the two-storey house which serves the owner's needs very well. The guest room can be turned into a communal space, a study room or even a multipurpose TV hall, depending on the owner.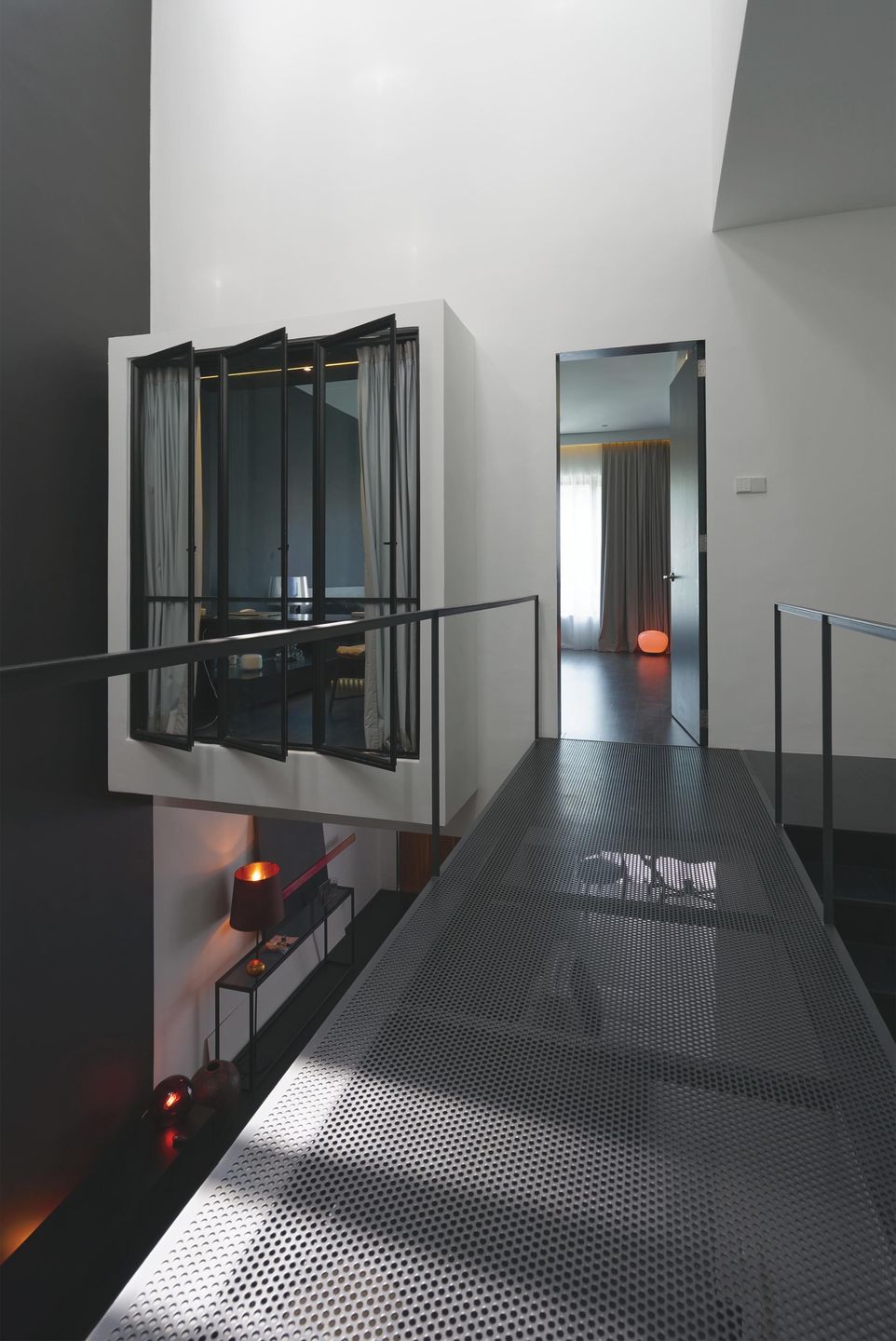 A lightweight steel bridge is used on the first floor to connect the front and rear portions of the house and creates interesting dappled shadows. There is also an open concept bathroom on the first floor that has a full height glass window to keep the space light and airy.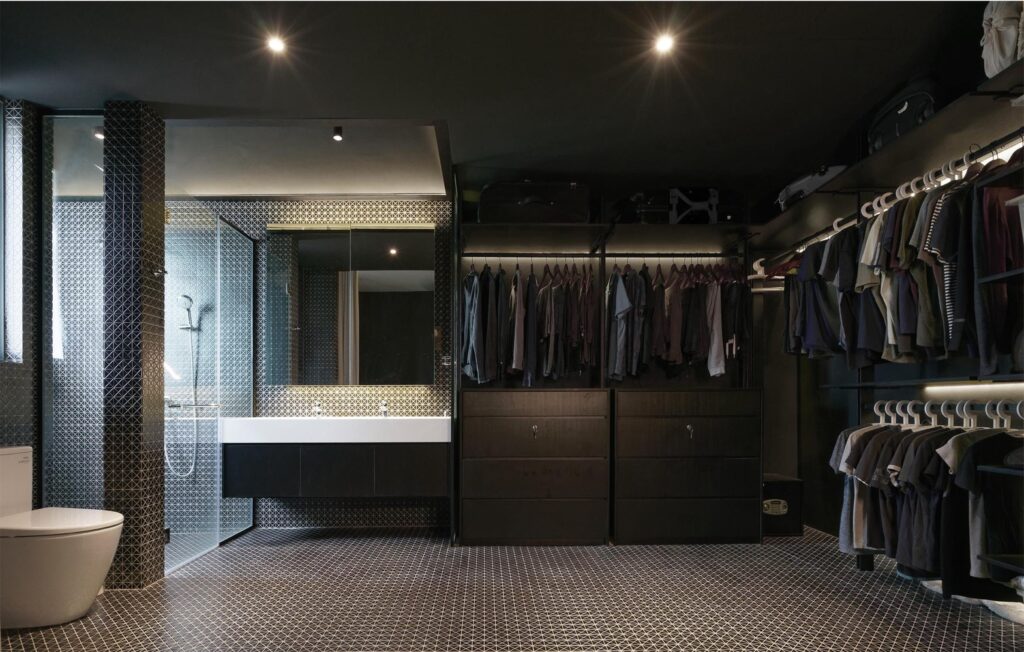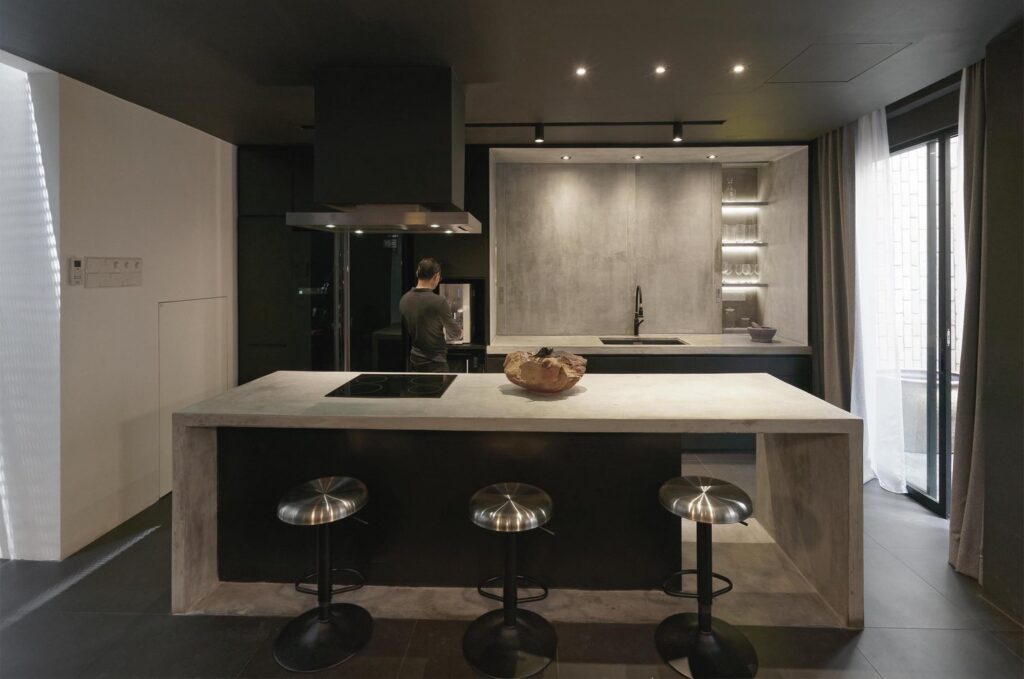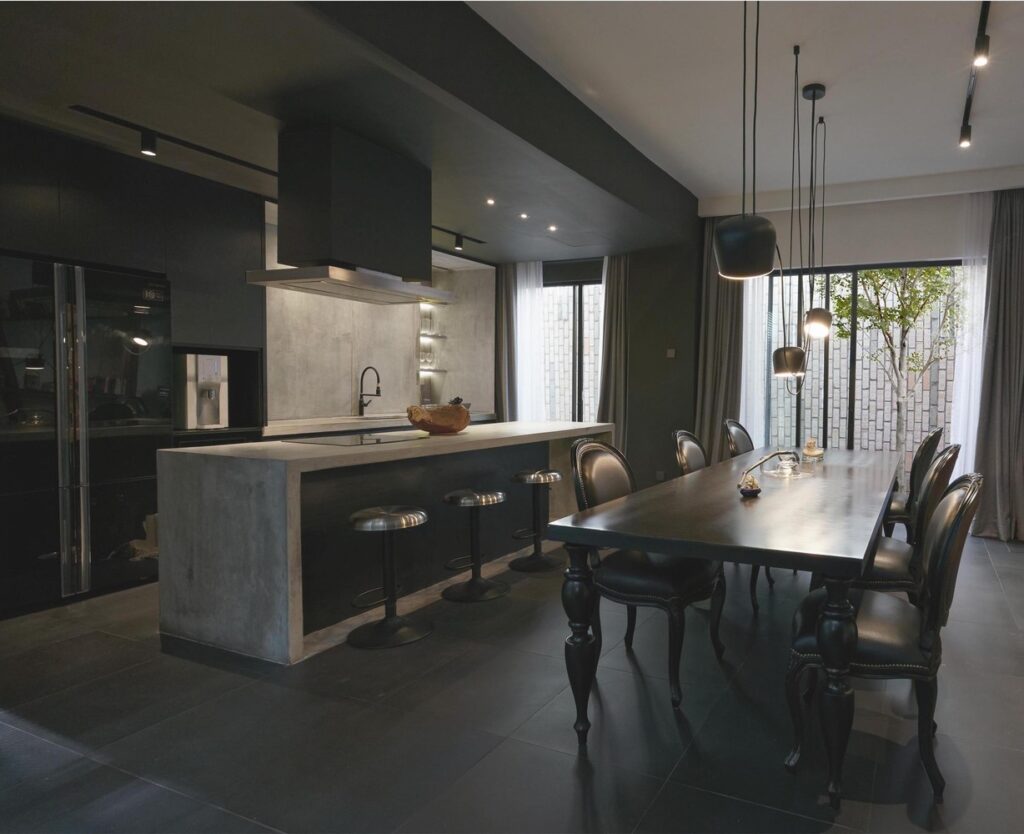 A two-storey exposed brick wall protects the open courtyard at the back where the owners can enjoy the view. The house uses a very modern colour palette of dark and light shades that looks classy and welcoming at the same time. Inside the house, this dark and light palette highlights the beauty of the abode, making it look timelessly perfect.
All images are taken from O2 Design Atelier unless otherwise stated.
Interested for more amazing house designs? Check out our collection of house design articles now.