The living room can be the life and soul of the house as it is where everyone gathers and socialise; so it's important to make sure that it's suitably decorated. Sometimes, if you have the space and budget, you can even go for the luxurious living room ideas, just like some of these examples and they are absolutely gorgeous. Here are some ideas to get you inspired!
1. Metallic Accents Living Room
Metallic accents add a touch of glamour to any place and incorporating it into any space will make it look more lavish. This light and bright living room with huge windows is perfect for entertaining; and the modern gold coffee table in the middle complement the futuristic chandelier at the dining room.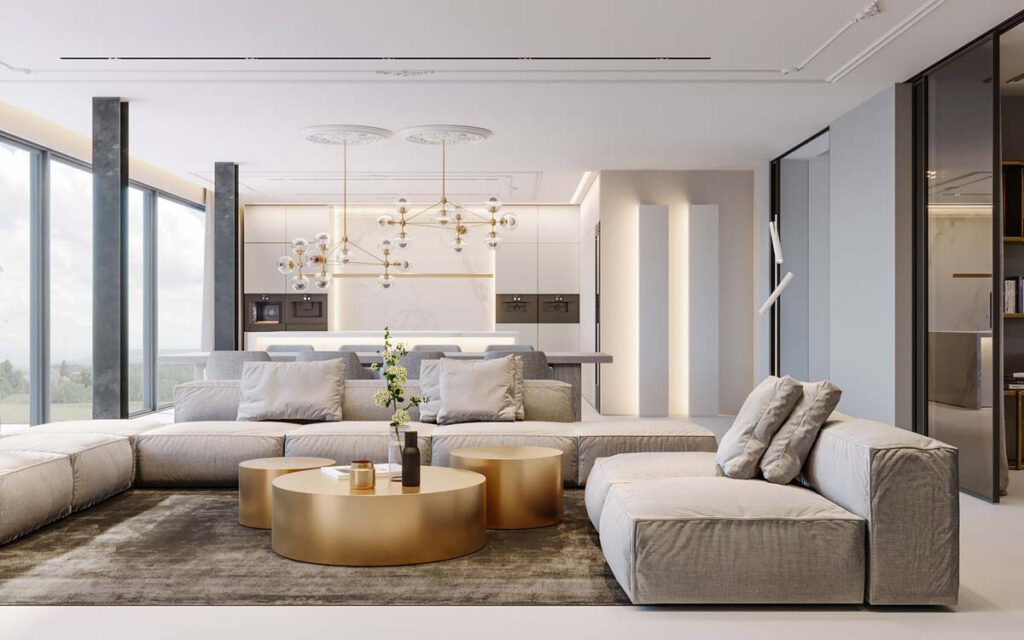 2. Traditional Living Room
Going traditional is a great luxurious living room ideas too because these old-school styles can look really grand. For this living room, the opulence is matched with some nature-inspired elements to balance it out and looks suitably lavish.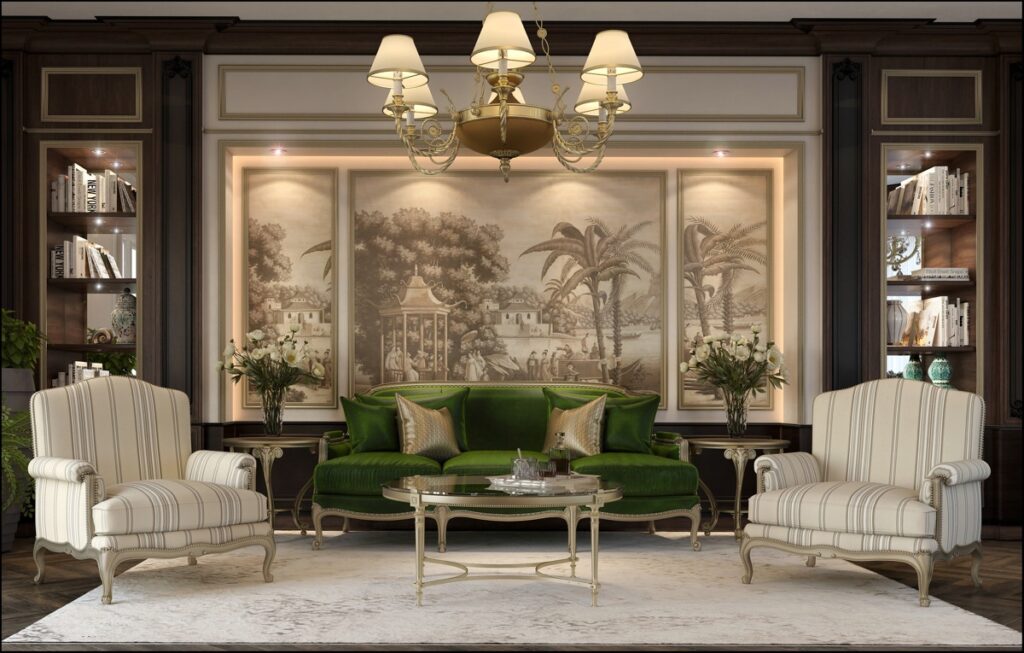 3. Grand Period Living Room
If the olden styles of other eras interest you then you can try recreating a period-style living room just like this one. Dressed in soft blues and pearls, you will feel like you have stepped into another era in this beautiful living room.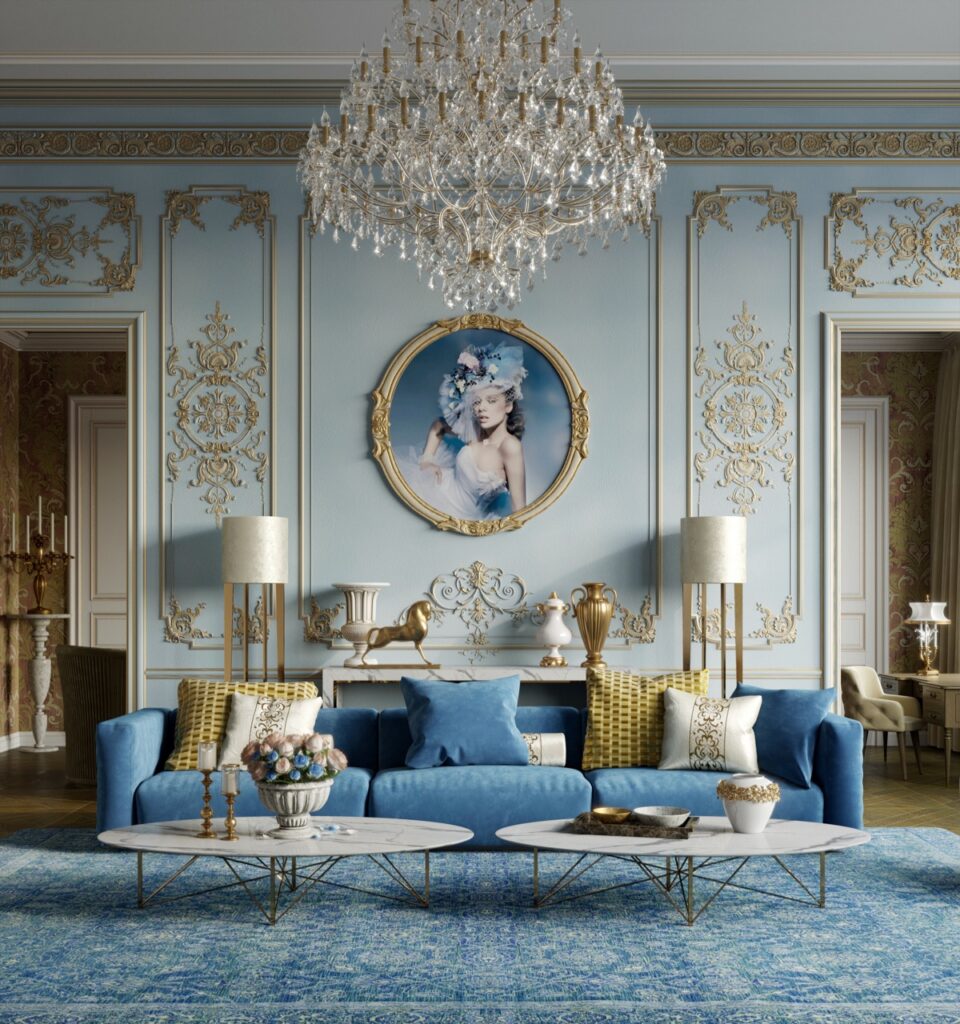 4. Earth Tones Living Room
Neutral, earthy tones are very pleasing and suitable for many spaces but in this massive living room, it really brings out the glitz and glamour of the home. A mixture of various shades of browns adorn this room and coupled with sleek decor makes it look awesome.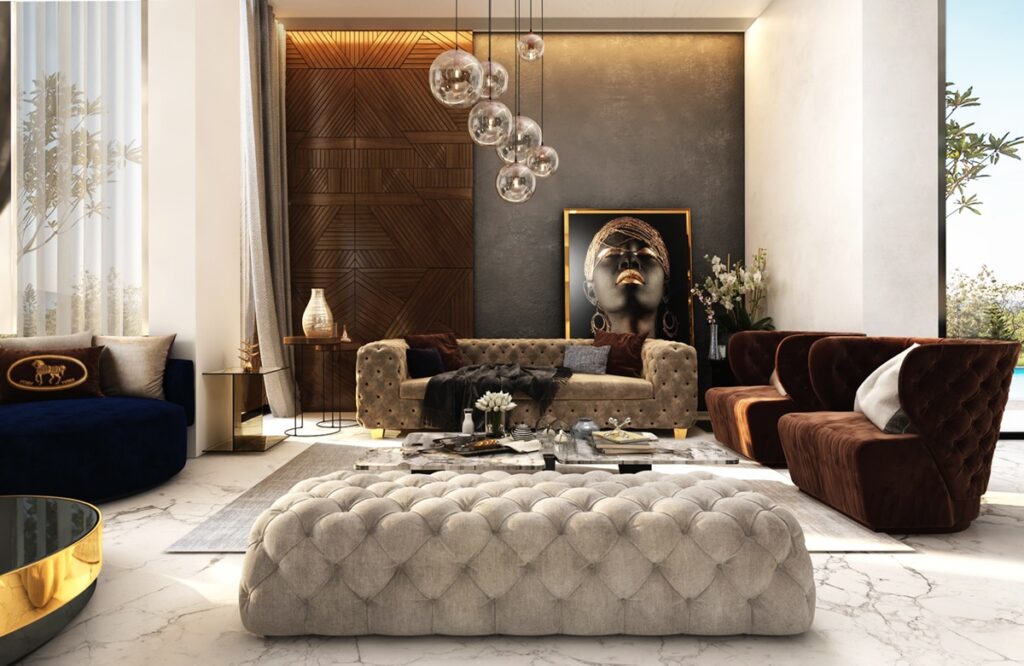 5. Modern Living Room
You might be mistaken into thinking that modern styles mean that it's rather stark and sharp but it can be beautifully luxurious too. This luxurious living room ideas is a perfect example of that with its stunning chandelier pendant lights and a white palette as the background for its pastel blue decor.