Your couch needs to be dressed up, just like how you would choose your outfit with proper care and thought. The right throw pillows can transform the entire room's decor and deliver a powerful statement to the room if done right. With these beautiful throw pillows, nobody will say that your couch is boring anymore.
1. Natural-toned Pillows
A solidly coloured tan sofa might seem boring all on its own but you can brighten it up with the right pillows. Get some pillows to match the earthy palette in tones of green, yellow and brown.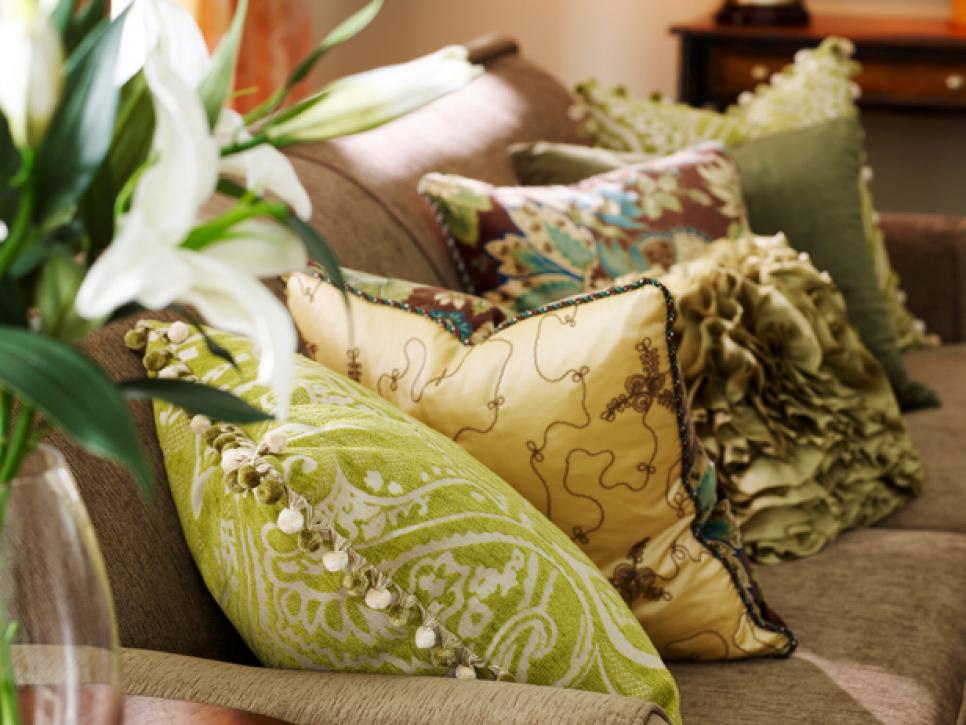 2. Hot Pink and White Pillows
Don't be afraid to bring some vivid colours such as pink into your neutrally coloured living room. Mix it up with some white pillows as well if you are afraid that the hot pink colour will be too bold.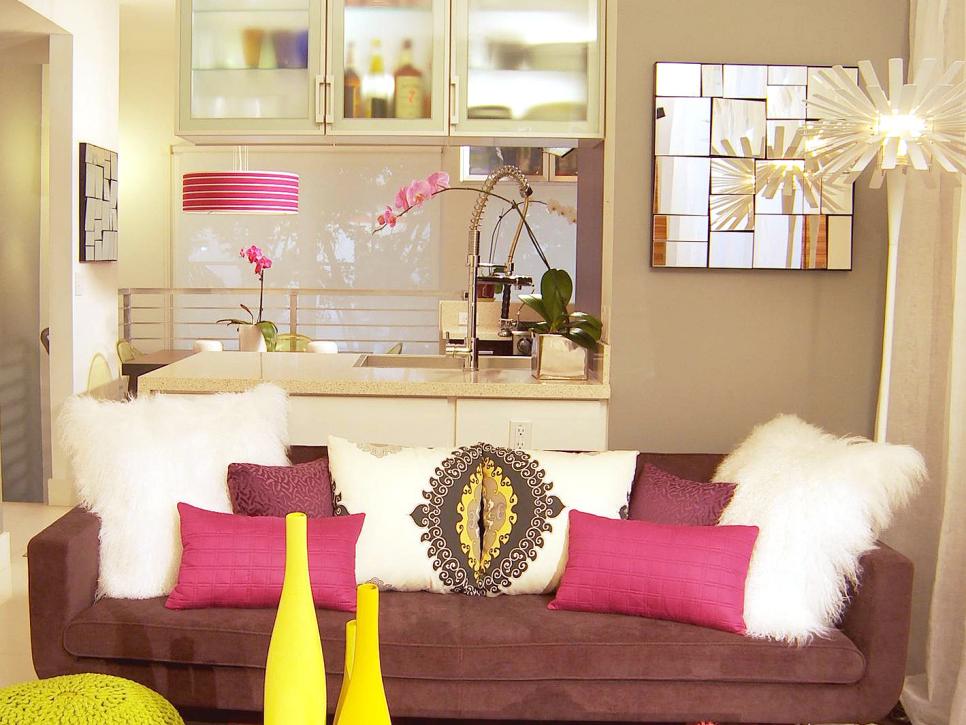 3. Intense Coloured Pillows
For couches that have a super simple colour such as white, you can spice things up by adding some vibrant colours such as shades of fuchsia and orange. Watch as your bland sofa is instantly brightened up.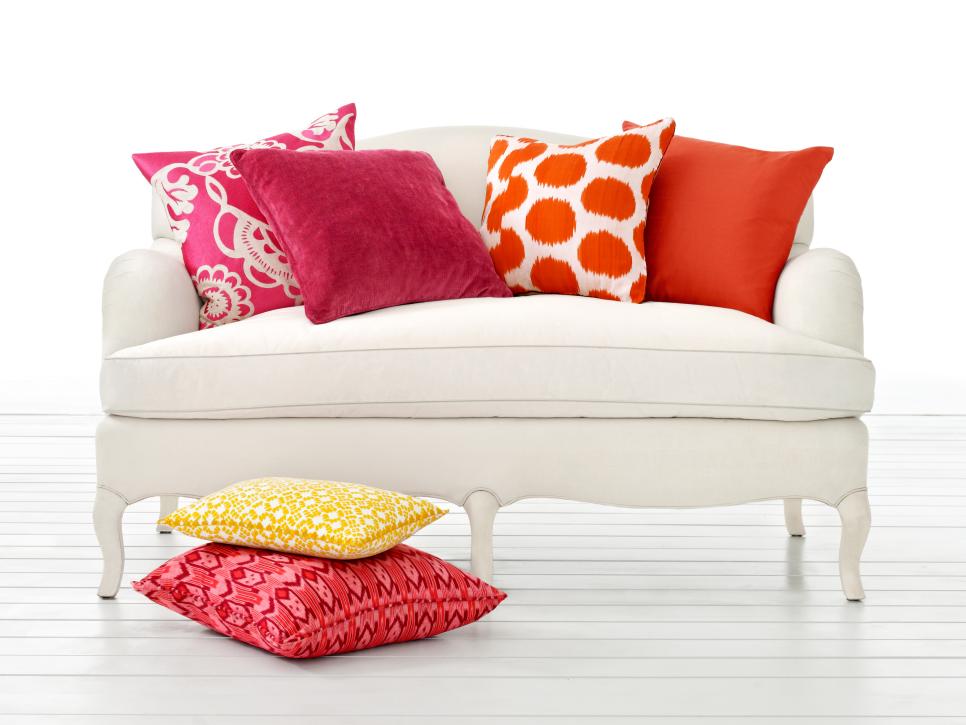 4. Neon Blue Pillows
Having a sunny yellow couch will liven up your room considerably but to make it look more outstanding, try placing some bright blue pillows on your sofa. The contrast will look amazing and stylish at the same time.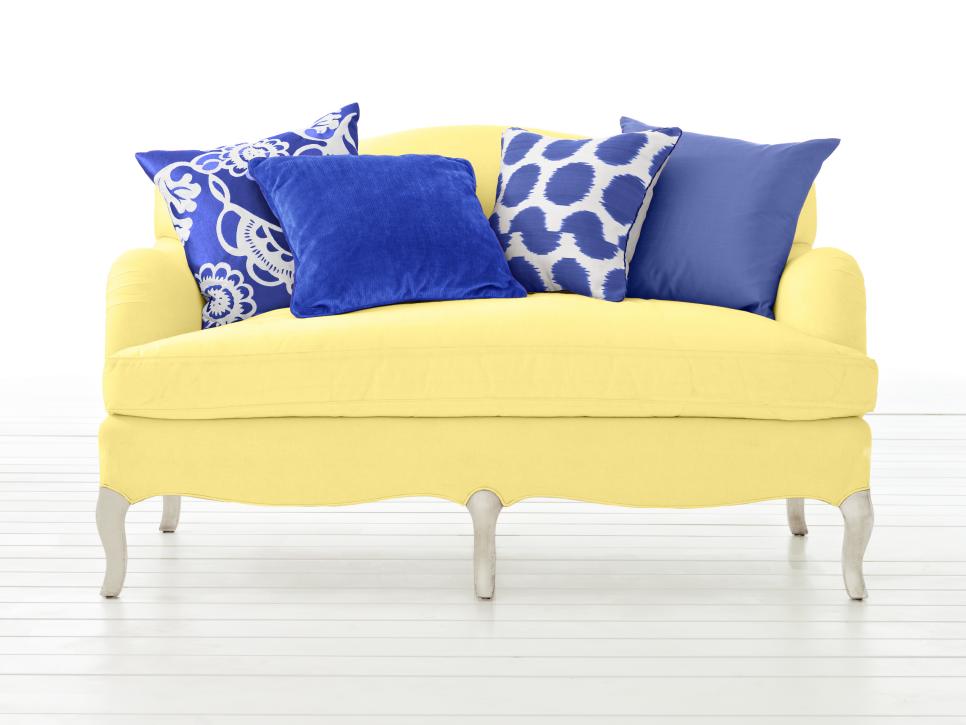 5. Turquoise Pillows
Turquoise is a really eye-popping colour that can be a tad overwhelming if not done correctly. But adding some to light grey furniture will instantly make your home look more warm and inviting.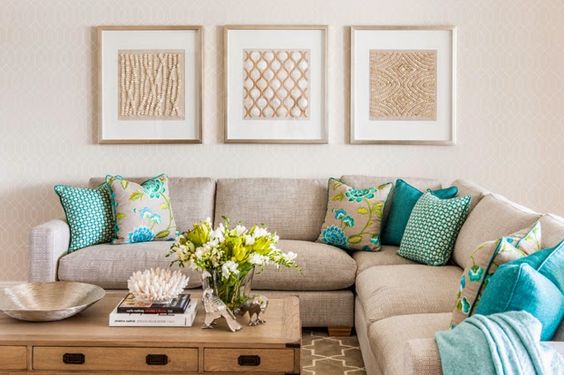 6. Luxuriously Textured Pillows
Having texture to your various pillows isn't a bad thing, especially when done so tastefully. Beaded, sequinned and ruffles work well together and makes your sofa so much more elegant.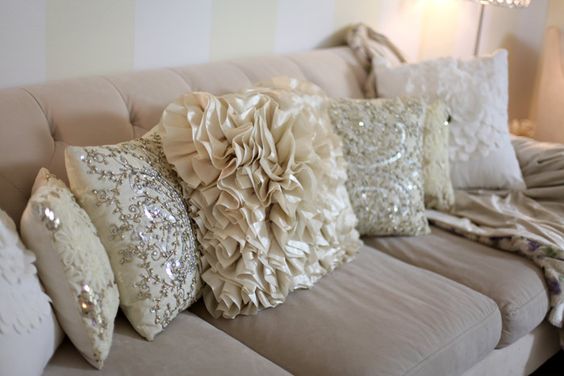 7. Matching Pillows
If you have a vivid colour as your main palette in the living room, you can still jazz up your sofa with the right designs. In this predominantly blue room, the throw pillows are shades if blue in various patterns with a few green and yellow pillows that match the artwork perfectly.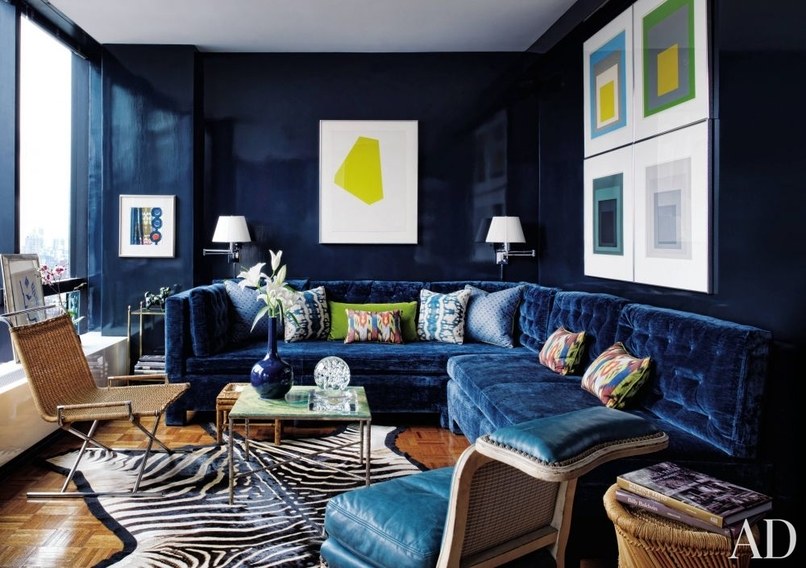 8. Colourful Pillows
Sometimes you don't have to stick to a theme for your pillows and can just go crazy with choosing the colours you want. For example, in this white living room, the brightly coloured pillows add a burst of colour to the stark place.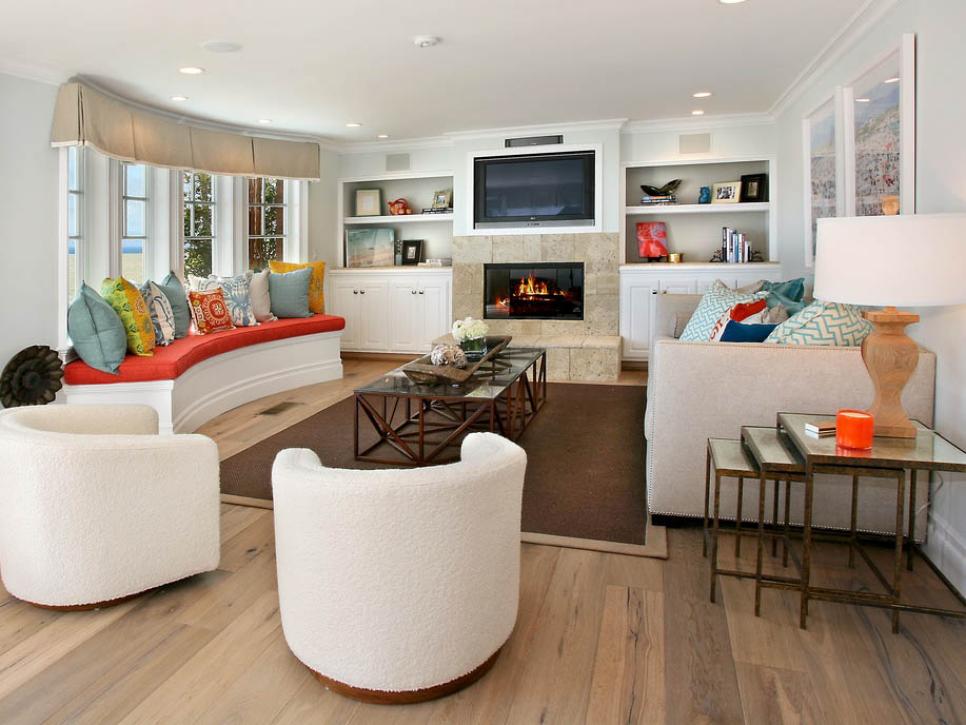 9. Animal Print Pillows
This neutrally coloured living room might look boring all on its own but with the addition of the animal print pillows and furnishings, it instantly transforms into a fun and exciting place. Of course, a few of these are enough otherwise it might look tacky.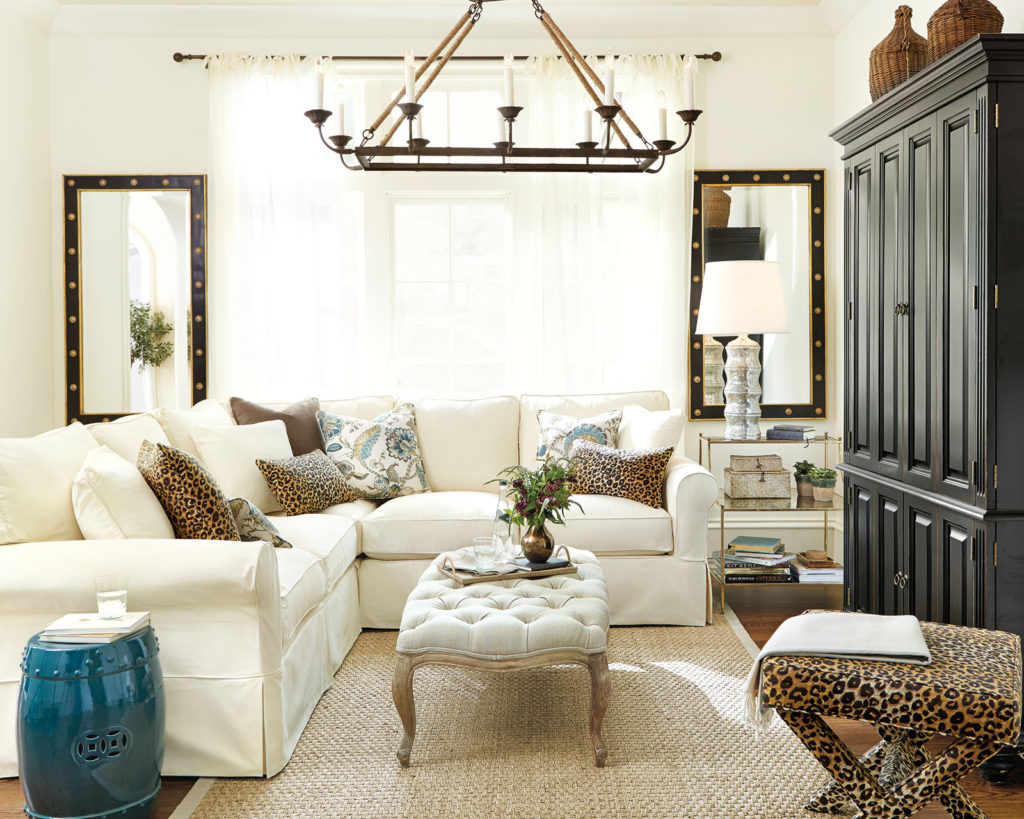 10. Playful Patterned Pillows
While it isn't uncommon for pillows to have patterns, no two pillows in this room is alike, and that only ups its playfulness factor. Imagine the room's formality without these warmly patterned pillows!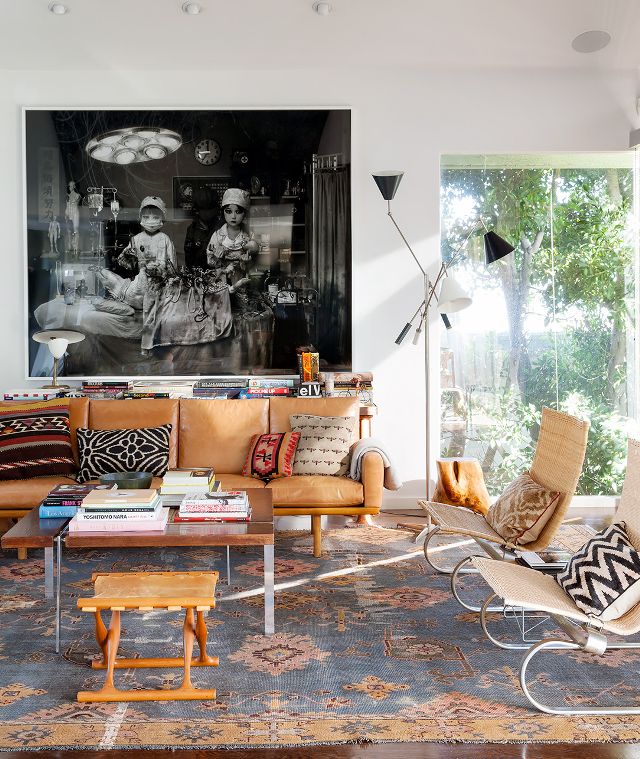 11. Shades of Purple Pillows
if you are afraid of going too bold with the colours then you can consider picking out different shades of the same colour of your sofa for your throw pillows. Layering on the shades really makes your couch pop.