The advantages of owning a house are plentiful, as it is your own personal haven and sanctuary away from the chaos of the city. Home renovations, although necessary, can cause serious headaches for homeowners in Malaysia.
Whether you plan to renovate your new home or simply want to make a few upgrades to your existing one, the hassle of doing so is often a major concern for homeowners.
Moreover, the cost of doing home upgrades is also another pain point that can add to your financial burden. From hiring an interior designer to sourcing the right appliances, furnishings and furniture, the costs of these add up pretty fast.
Hence, it is important that you have all the financial aid that you need to create your dream home.
Introducing HLB Designer Dream Home Makeover Campaign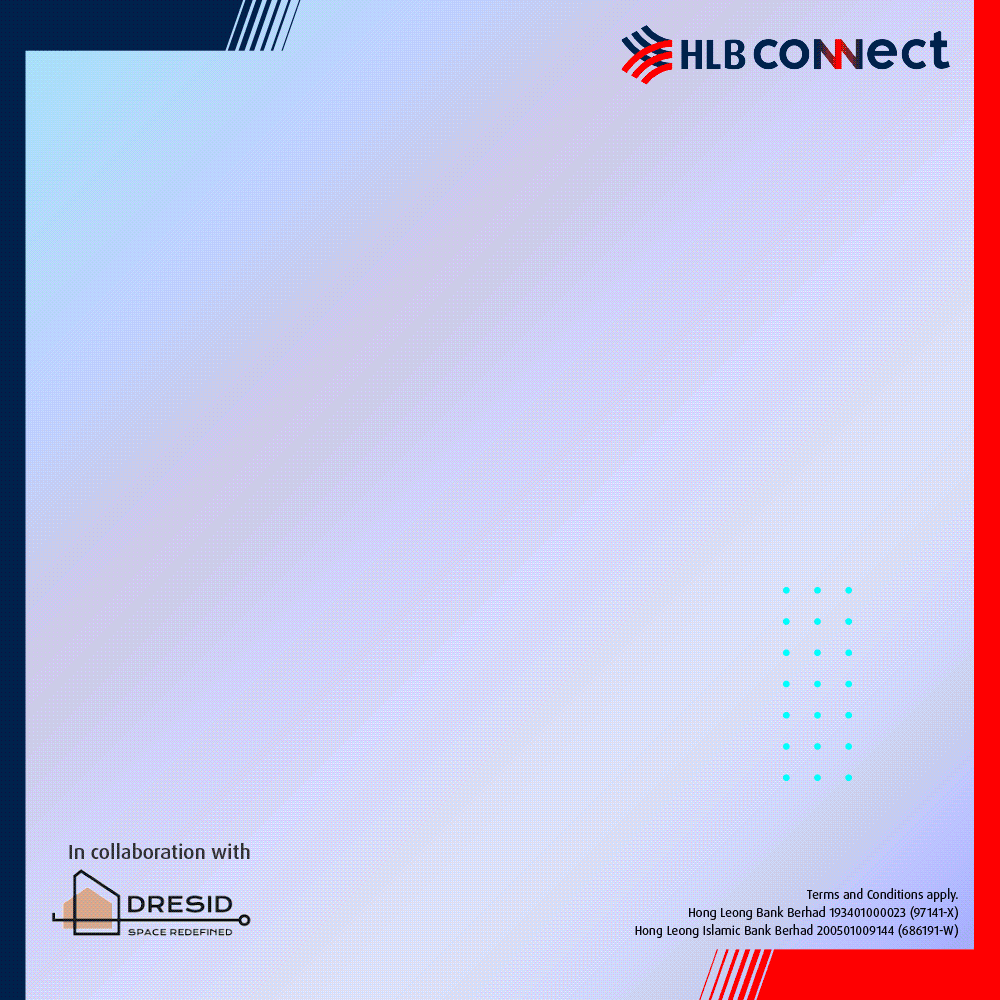 That said, HLB understands the pain and they are currently having an amazing campaign where you stand a chance to win a designer home makeover worth RM33,000, just by applying HLB's financial products from the comfort of your couch.
How HLB Can Help You In Your Home Renovation Project?
If you're looking for tips and ideas that can reduce your financial burden, HLB has several helpful financial products that are tailored for your house renovation project especially if you need to spend a large chunk of money upfront on home furnishings or renovation services.
Check out how to better leverage these financial products so that you can finance your house project with ease:
Convert your large home and kitchen appliances purchase into a 0% Flexi Payment Plan (FPP) so that you can lessen your burden through monthly installments
If you are in need of cash during your home renovation, you can withdraw up to 90% of your credit card limit to help you out immediately
If you don't have much savings in the bank, you can apply for a personal loan with a flat rate of 5.00% per annum to help finance your home renovation
Utilise your credit cards for exclusive offers and cashback whenever you make purchases at home décor stores
Current or Savings Accounts
Apply CASA and earn more interest whenever you pay or spend on your home furnishings
All of these HLB products can be applied online. You don't even need to leave the comfort of your home while easing your financial worries.
Simply apply via HLB website, HLB Connect Online Banking and/or Mobile Banking App for instant approval.
Save Up to 30% on Guocera Products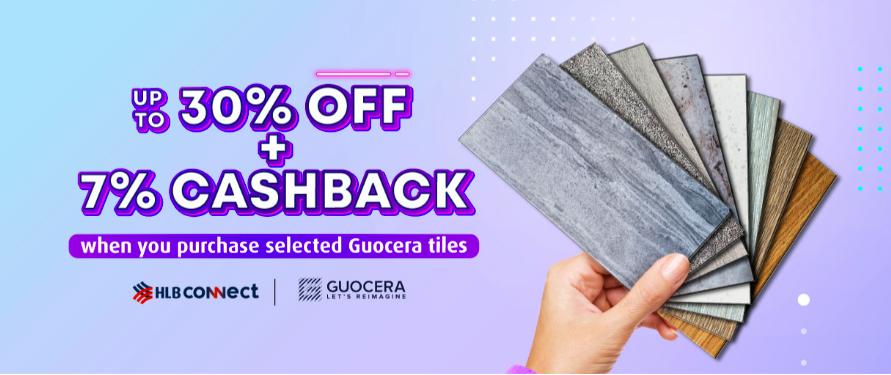 Currently, HLB is having a promotion where customers who use their HLB cards at participating Guocera retail stores can save up to 30% and get additional cashback.
This exclusive discount is available for both debit and credit cardholders when you purchase selected Guocera INMAGINE & f+n collection tiles.
You can enjoy a 25% discount on the aforementioned collection when you spend RM1,488 and a 30% discount when you spend RM3,488 and above.

Guocera has over 50 years of experience and is one of Malaysia's largest manufacturers and exporters of tiles. They have a wide range of high-quality tiles to choose from which can be used to transform your home.
If you're planning to change the tiles in your home, Guocera is definitely one of the market leaders in the industry who can help you with that.
In addition to the discount, you can get an extra 7% cashback on your total bill (up to RM1,000 cashback) when you spend a minimum of RM1,116 on any item in their stores using a HLB credit card.
How Do I participate In The Designer Dream Home Makeover Campaign?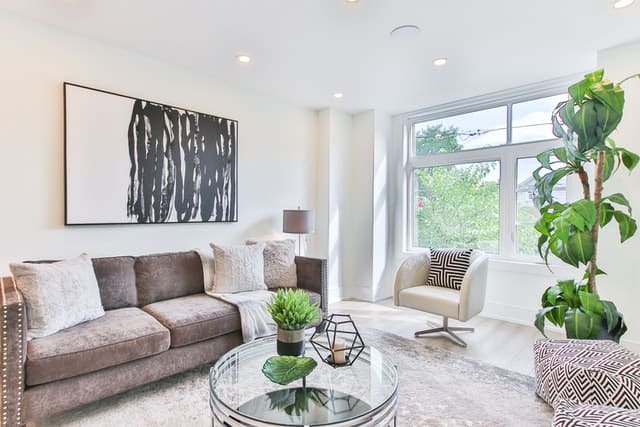 HLB will choose 3 lucky winners to enjoy a home makeover service for residences located in Kuala Lumpur, Selangor, Negeri Sembilan and Melaka.
It's also really simple to participate. All you need to do is apply online for one of the products listed below and you will automatically be in the running for the prize.
The more you apply, the higher your chances of winning.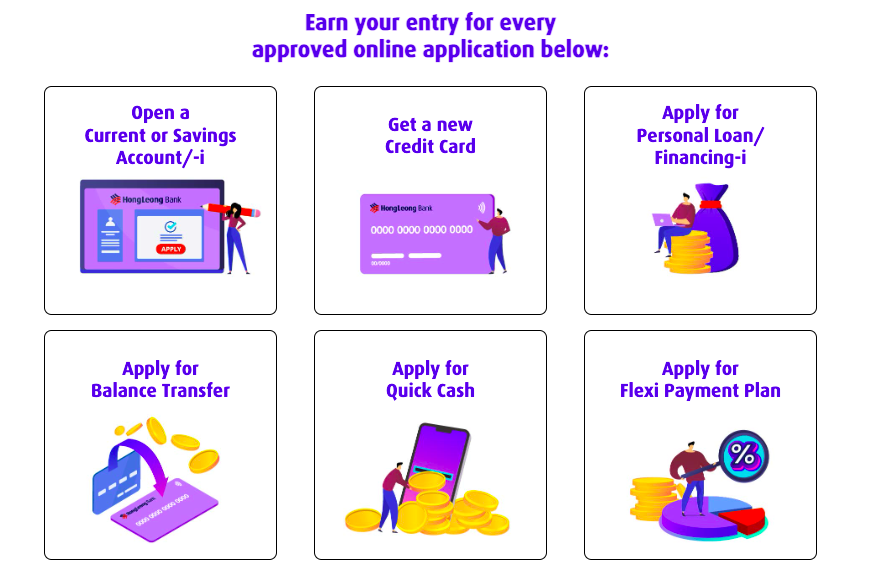 This promotion will be running from now until 8 August 2022 and you could be one of the lucky winners. For more information, please visit:
HLB Designer Dream Home Makeover Campaign Website
HLB Guocera Promotion Website