Are you a genuine coffee lover? Do you enjoy spending your time, exploring the latest coffee place around your neighbourhood? If you do, you are probably one of the trendy, urban people who love visiting different coffee place due to the great atmosphere, chill environment and trendy decorations. How's nice if you could create the similar environment in your home, with just minimum effort. Why wouldn't you want to transform your kitchen space into your local coffee shop with high-quality and professional coffee equipment, like the products found at thefullmooncafe.com? Along with your essential coffee equipment, wouldn't you like to create that trendy and chill environment and feel with a complete renovation of your kitchen? No worries, we are going to teach you how to, by following these 7 simple tips to decorate your home like a hipster cafe:
1) Design With Brick and Wood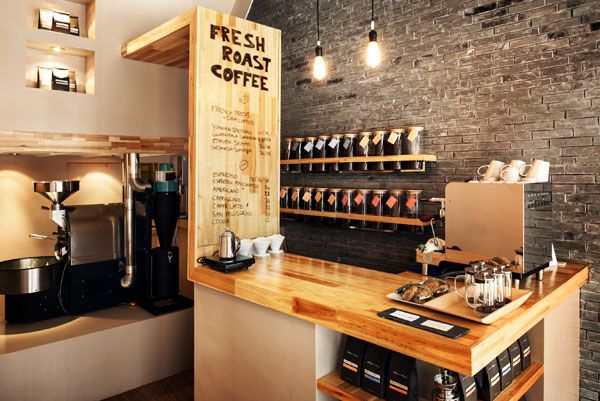 Source
One of the common decoration of most hipster coffee place is utilizing brick and wood element as main foundation for your decorating piece.
You could create brick and mortar effect on your wall by using wall panels. Additionally, you could furnish your kitchen top with refined solid wood, providing close to nature feeling to your entire home design.
2) Large Glass Windows

Source
Most people go to coffee place to study or to do their work on their laptops. So it's important to provide sufficient natural lighting to the cafe.
Try replacing some of your windows with large glass windows, so that it provides enough sunlight into your room. You will definitely be more focus and concentrate towards your task, accompany by beautiful view through those glass windows.
Down Light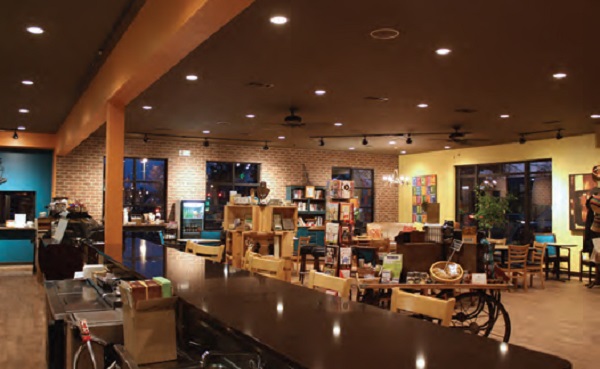 Source
Pendant Lighting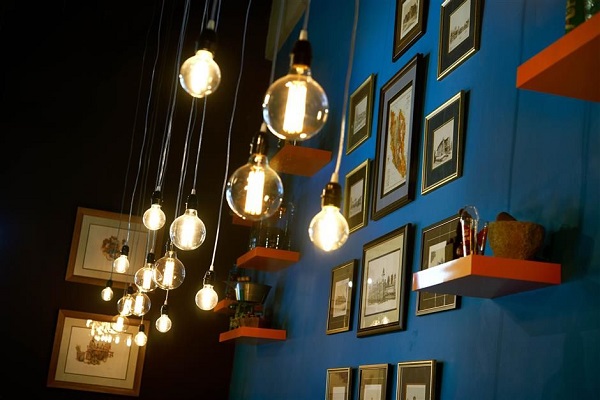 Source
String Light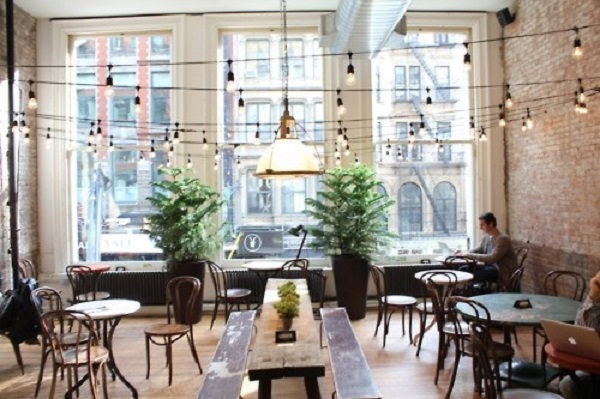 Source
As we always emphasize this over and over again on our articles, proper lighting actually make a lot of difference in a room versus room with poor lighting.
Hipster coffee places usually used combination of different lighting depending on their liking and taste. However, the most common lighting used are normally down light, pendant light and string light. You could mix and match these lightings to provide the perfect feeling for your home.
4) Going Old School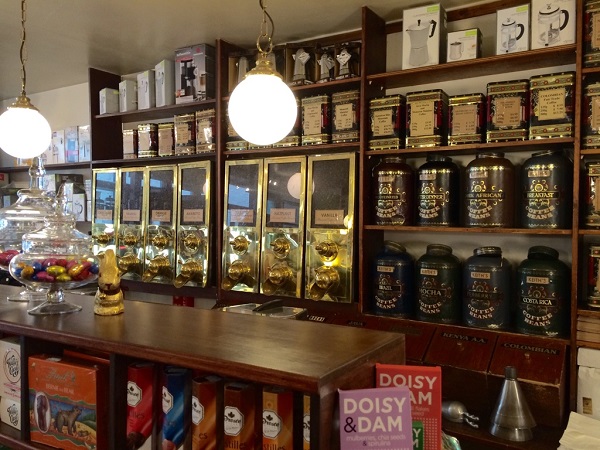 Source
After done with the foundation when you decorate your home cafe, you can try by adding additional decorative items to enhance the "feeling" of your decoration.
One of the ways you can do this is to go old school. There are plenty of antique stores around Klang Valley which houses many vintage items such as old movie posters, paintings and random art collections which you can use to decorate your room.
5) Modern Contemporary Furniture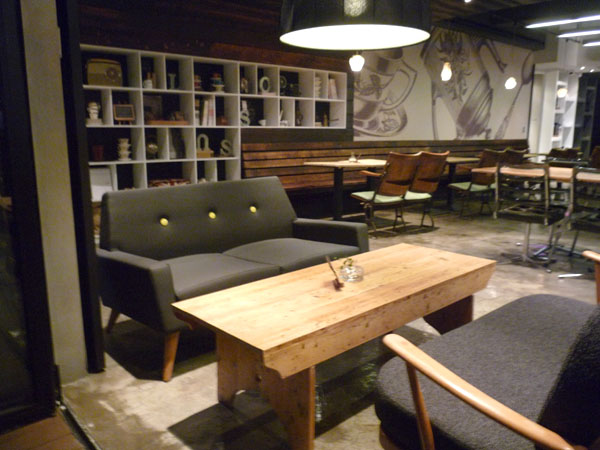 Source
Furnitures are the main components that bring out the whole home decoration together as one. Therefore selection of furniture are important in creating your own hipster style version of home decoration.
One of the most recent trend of furniture choice is opting for modern contemporary style. From coffee table, to sofa, try a few different combination to produce the design you always wanted.
6) Choice Of Music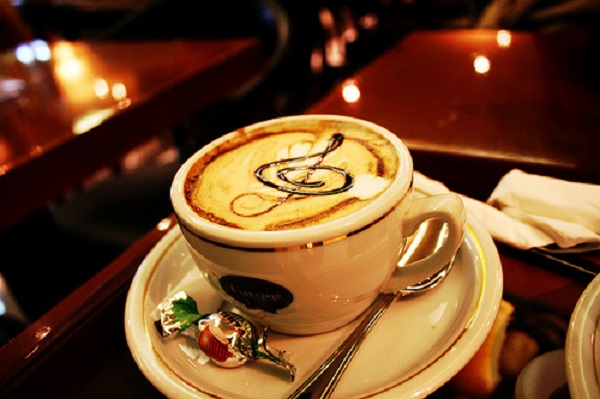 Every coffee place has their own set of music playlist which they play throughout the day.
From calming Jazz, classic love songs to party electronic dance music, every different playlist brings out different mood and emotion. Combining music with great atmosphere, you will definitely be immerse in working on your stuff more efficiently
7) Create a Theme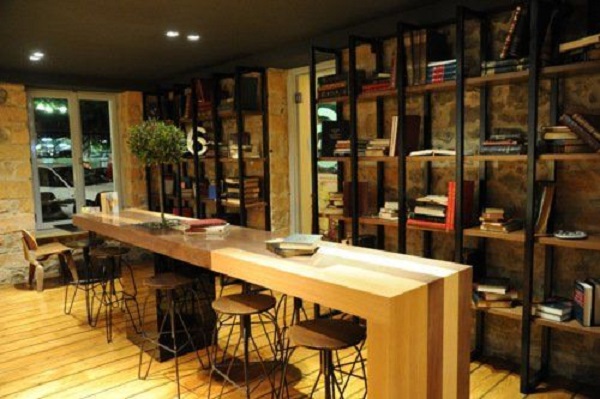 Source
Last and not least, you can try to decorate your home cafe with a special theme on top of your current hipster coffee place design. You could try out the coffee place nearby your neighbour to get inspire on which theme suits your personality the most.
As for my favourite theme, I prefer to have my hipster decoration to provide a more literature vibe like the ones in the library. In this case, I would need to install book shelves around my home and fill them up with books. Put in a nice chaise lounge would be an icy on the topping as I can spend my entire day reading books.