Bathrooms are busy places and are used every day by all occupants of the house. It should be a calm, relaxing place where you can perform your daily ablutions and unwind after a long day. That's why it's so important to make sure that the bathroom designs are decorated with care and precision. Here are a few ideas to get you inspired.
This bathroom uses a predominantly white palette but contrast is provided with some patterned penny tiles on the floor. The dark-coloured shower head and the glass frames also add visual interest.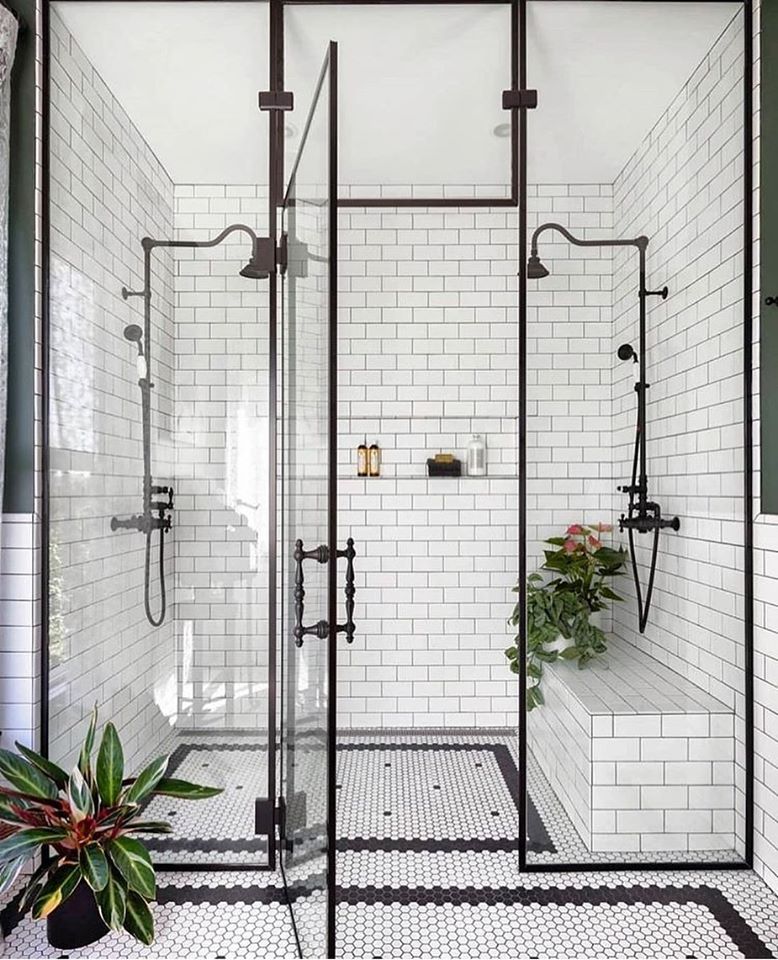 2. Beautiful Bathroom with a Grand Air
Although this bathroom may be small, it still looks grand due to the fancy chandelier that illuminates the room. The copper fittings and mirror add a glamorous feel to the space.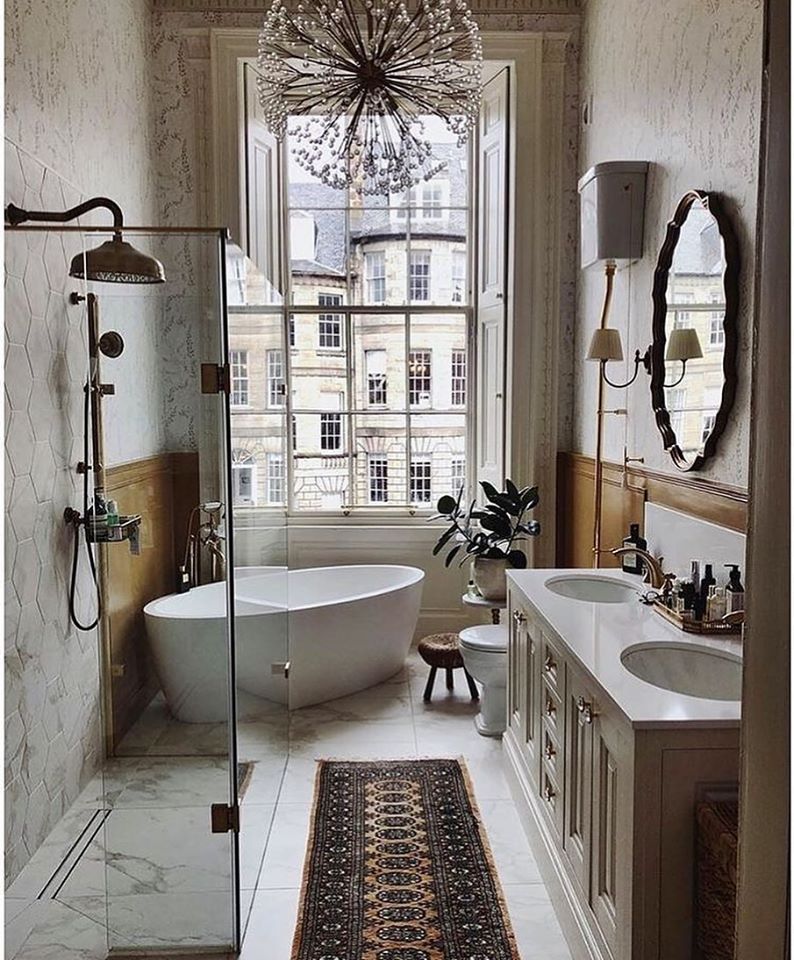 3. Modern Bathroom
A sleek, modern bathroom that has minimal decor, it still draws attention with the lighted mirror and dark colours used.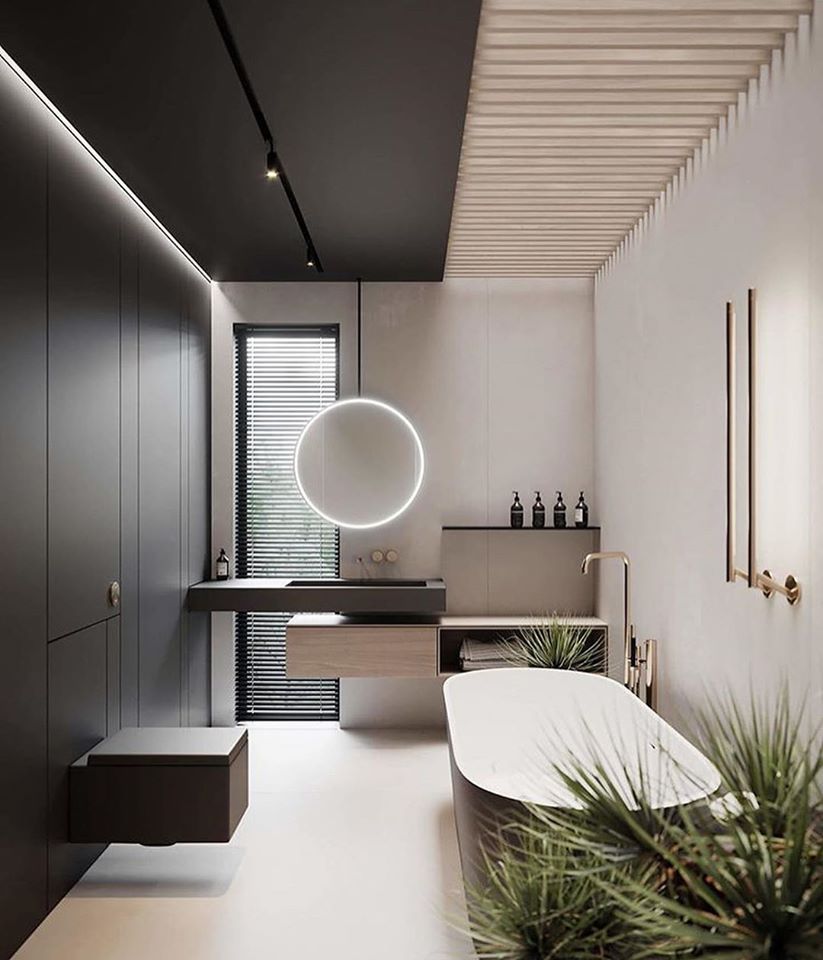 4. Dark Bathroom
In this bathroom that focuses on dark tones, the patterned walls and matching floor complement the look while the lights make it look more stylish.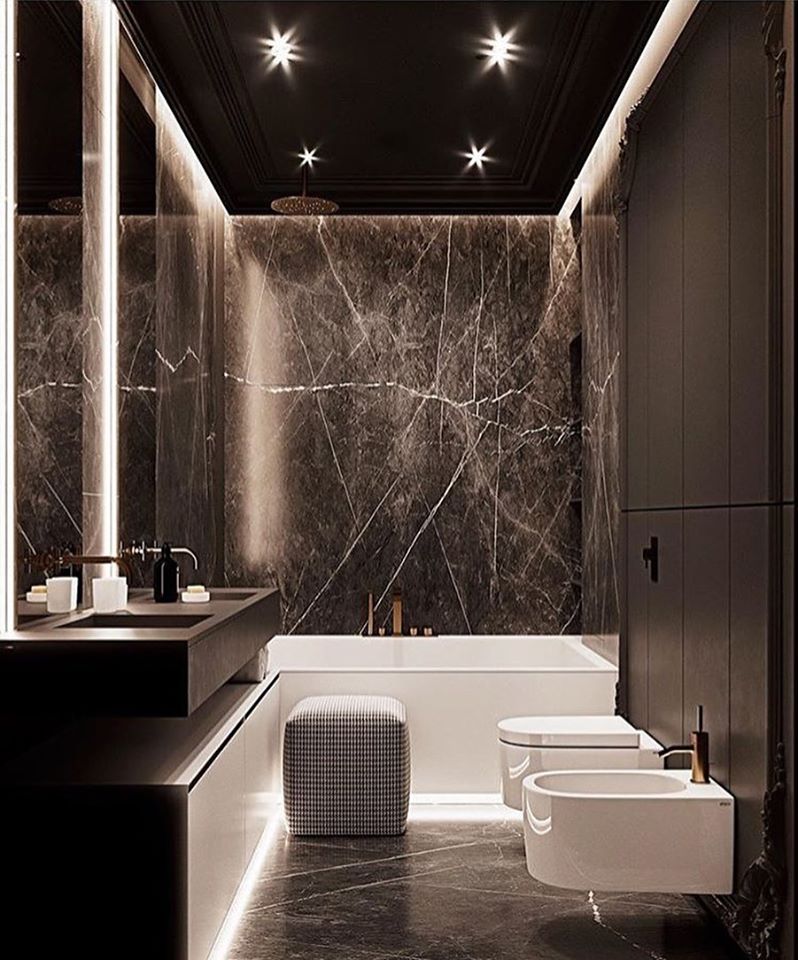 5. Wood-themed Bathroom
This bathroom uses wood elements as its main feature which instantly gives it a very homey look. Black fixtures and fittings ensure that it always looks timeless.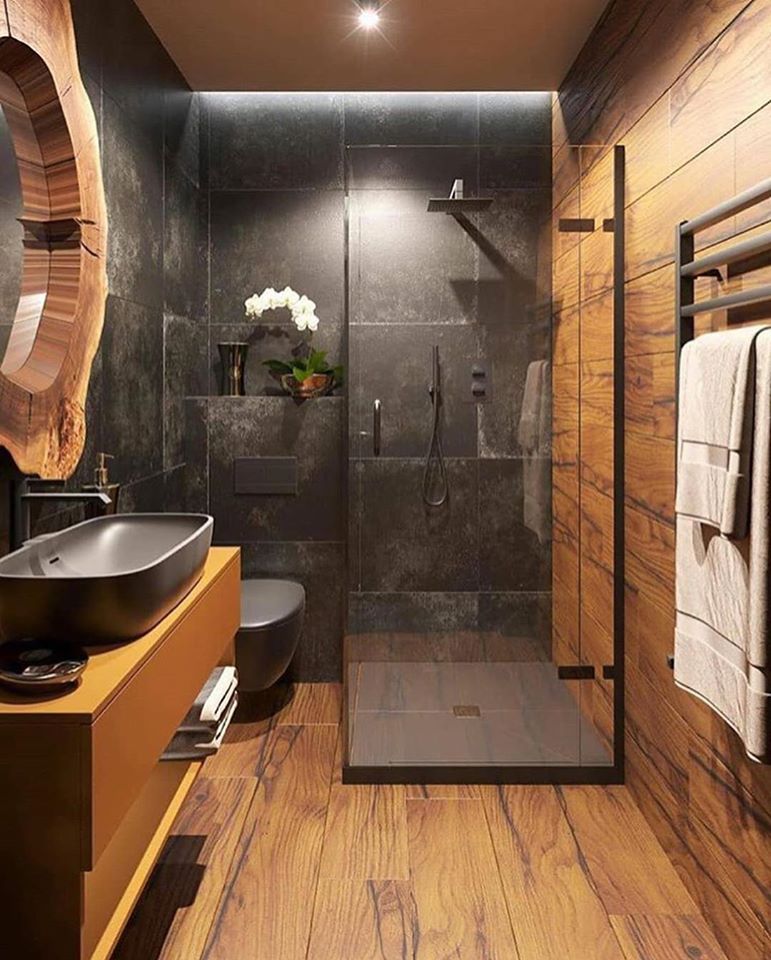 6. Power Jets Bathroom
The bathroom is a place to clean up after a long day and the addition of these various power jets ensure that you'll always be cleaned from top to toe easily.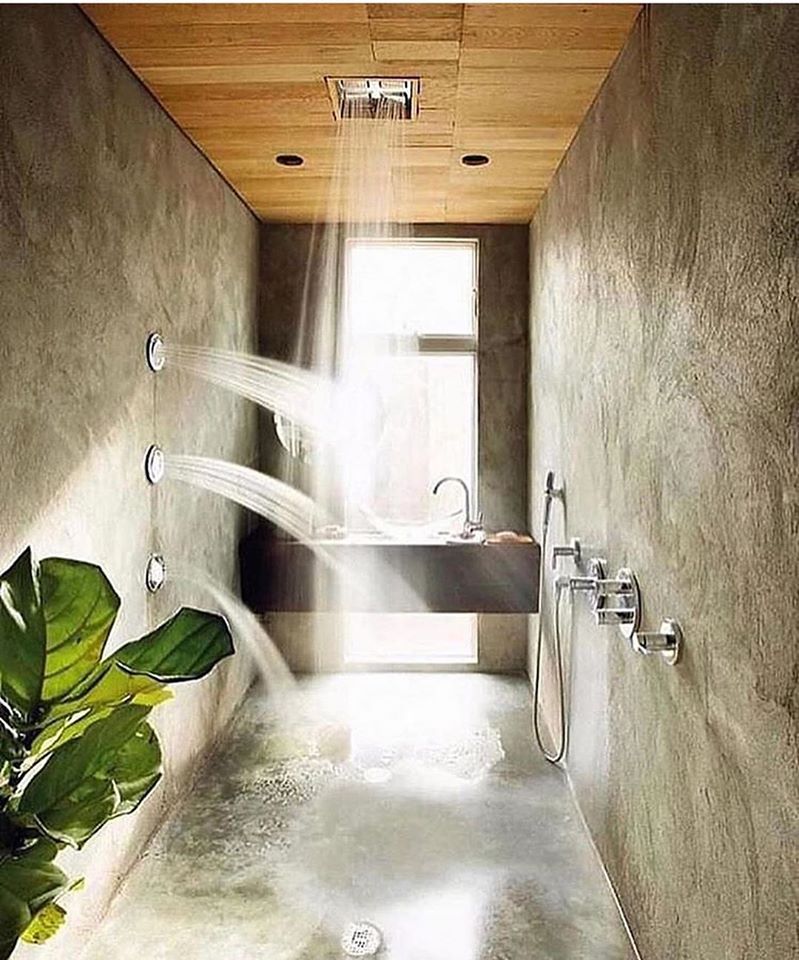 7. Grey Bathroom
Grey is a colour that won't go out of style and is a great choice if you don't want to feel suffocated by black. The hexagonal tiles in this bathroom allow the minimalist decor to shine.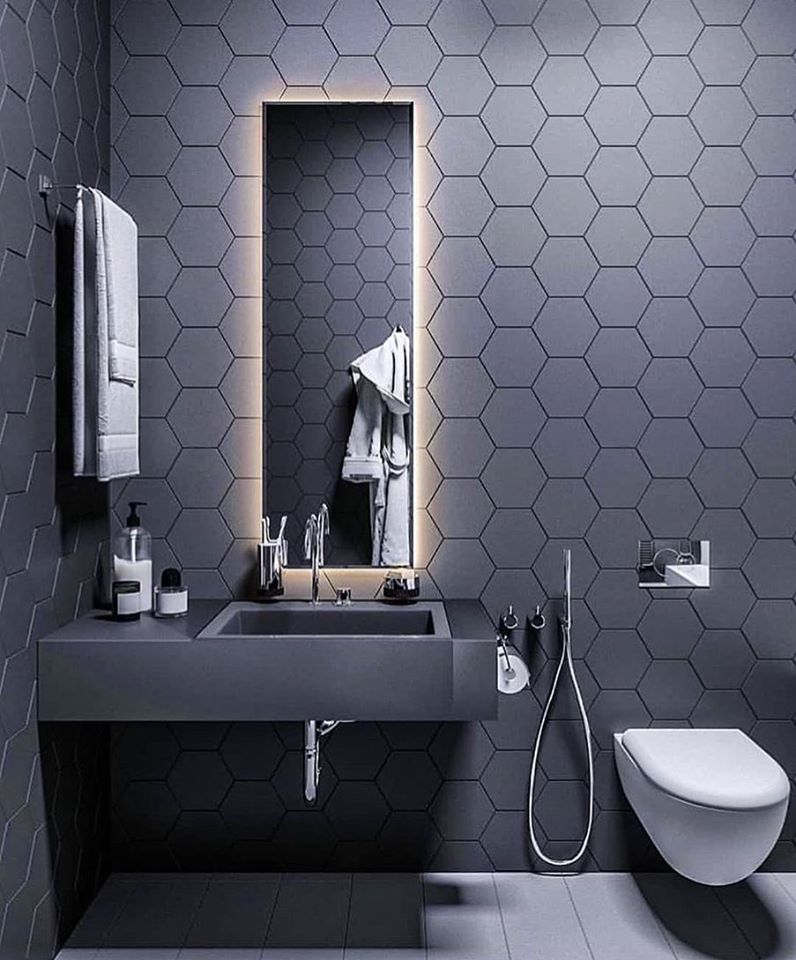 8. Stylish Bathroom
Separating the toilet and the bathtub is a good idea and when it's done so well, we can't help but think that every bathroom designs should be done like this. The wall art makes a great focal point.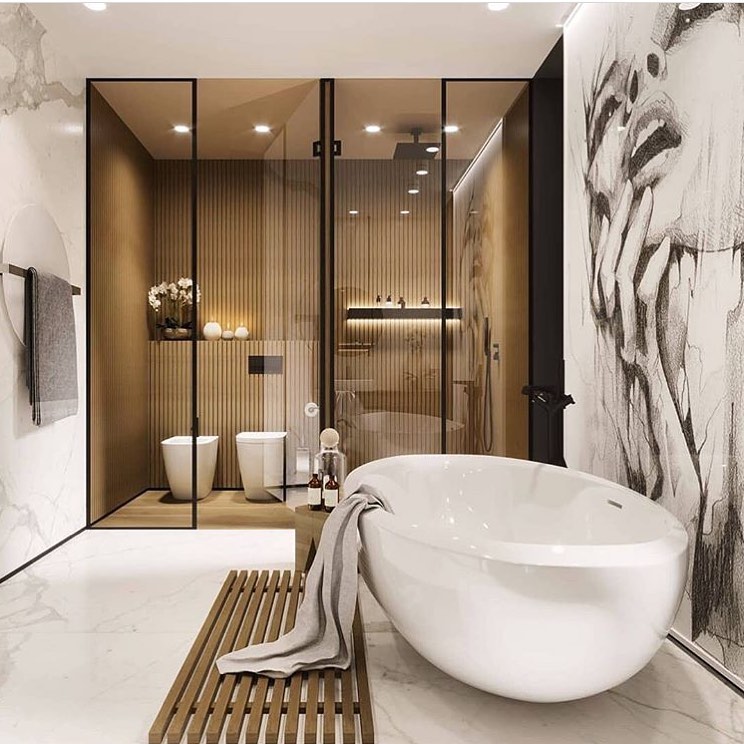 9. Cosy Bathroom
Even if your bathroom is on the small side, it can be decorated beautifully like this one. White as the background makes it look more spacious while the wood provides contrast.