If you're the kind of person who enjoys a nice long bath to relax, get ready because these beauties will blow you away.
1. Simple Tub With Wooden Frame
Let's start with a classic Asian favourite: a simple tub framed by wooden panels and decorated with potted plants. It's so relaxing you may feel like taking a nap in the tub.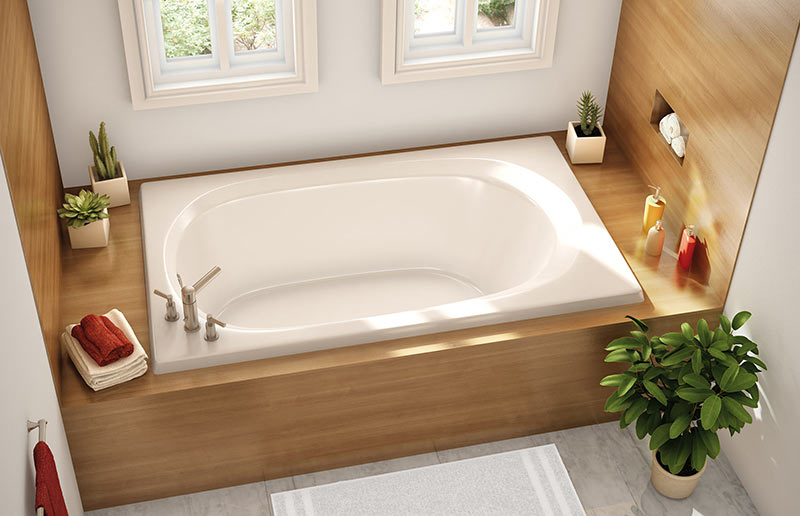 2.
Teal And Turquoise Tiles
A bathtub is meant to be soothing, and what's more soothing than these aqua-toned tiles around your bathtub?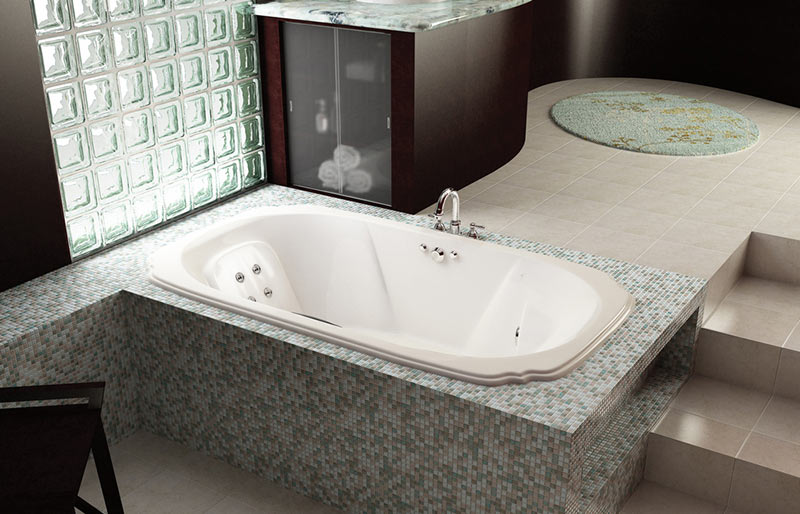 3.
Modern Single Standing Tub
Clean contemporary modern design mixed with classic standing tub form factor. It only fits one, so it's perfect if you like the occasional alone time.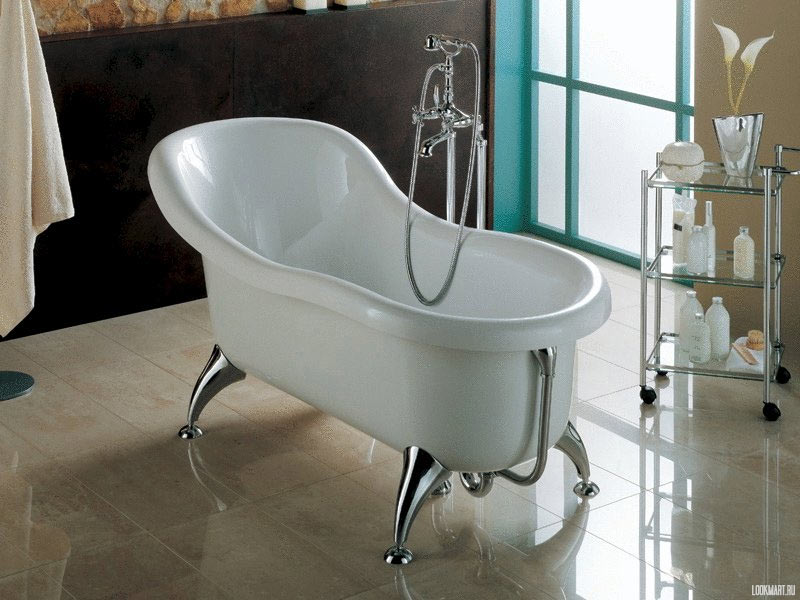 4.
Round Wooden Bowl Tub
Wood is never unwelcome as a classic design element. As a visual centrepiece, this wooden bowl tub is sure to impress anyone.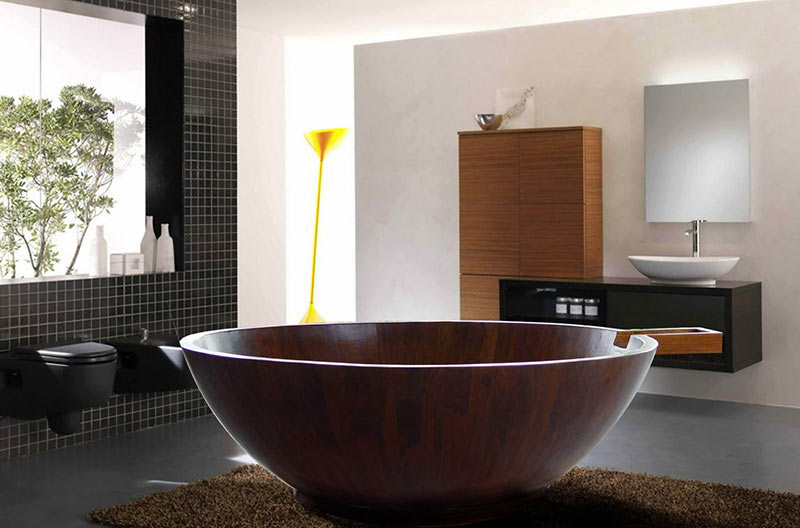 5.
Artistic Wall Mounted Hammock Bathtub
Look at this sleek, futuristic carbon fiber tub. It is mounted on the wall to replicate a hammock. Do we want this? Yes!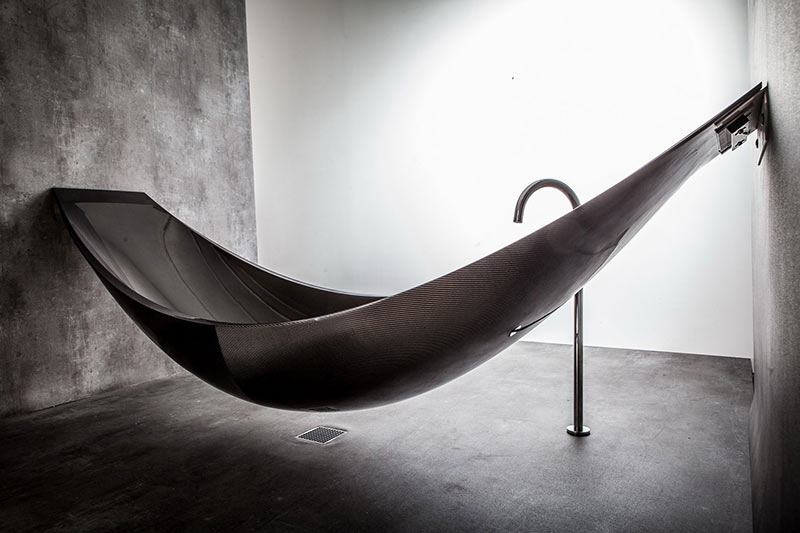 6.
Stylish Red Tub
For something more playful, how about this cute red-coloured bathtub? Your kids might even want one for them to play in.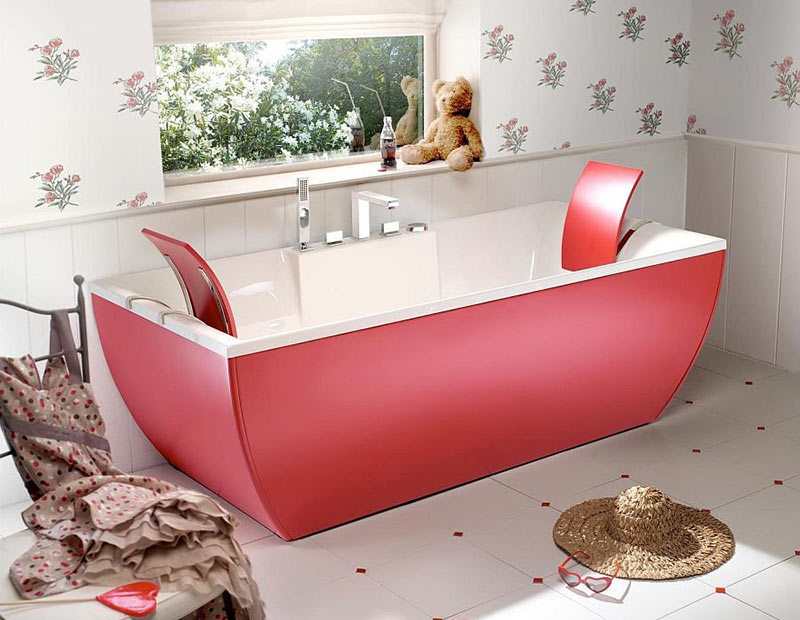 7.
Solid Copper Clawfoot Bathtub
Copper is amazingly resistant to water corrosion, so it's no wonder they were popular in the olden days. Coupled with a vintage clawfoot design, this tub is the ultimate throwback.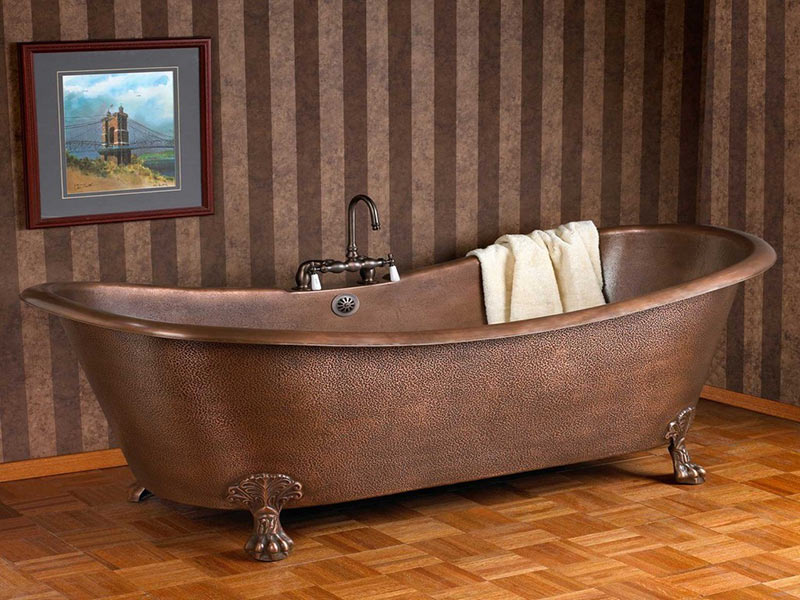 8.

Corner Window Bathtub
A corner bathtub gives you some extra room for decoration or toiletries. And being next to a window just gives you that nice feeling of warmth in the afternoon. We recommend closing the blinds though.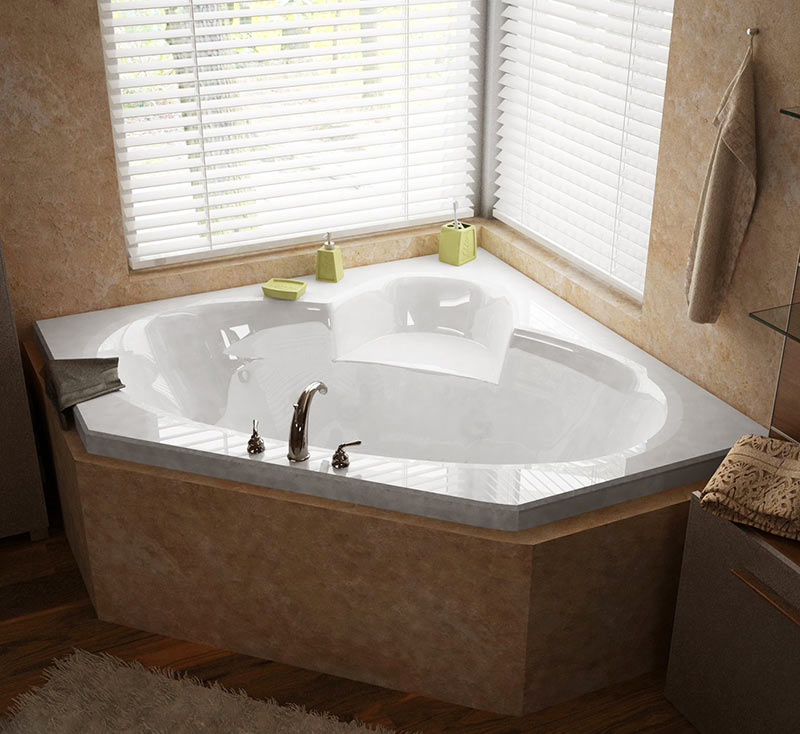 9.
Oval Centerpiece Jacuzzi
The average person showers / bathes twice a day but this mesmerising jacuzzi centerpiece may make you want to double that figure.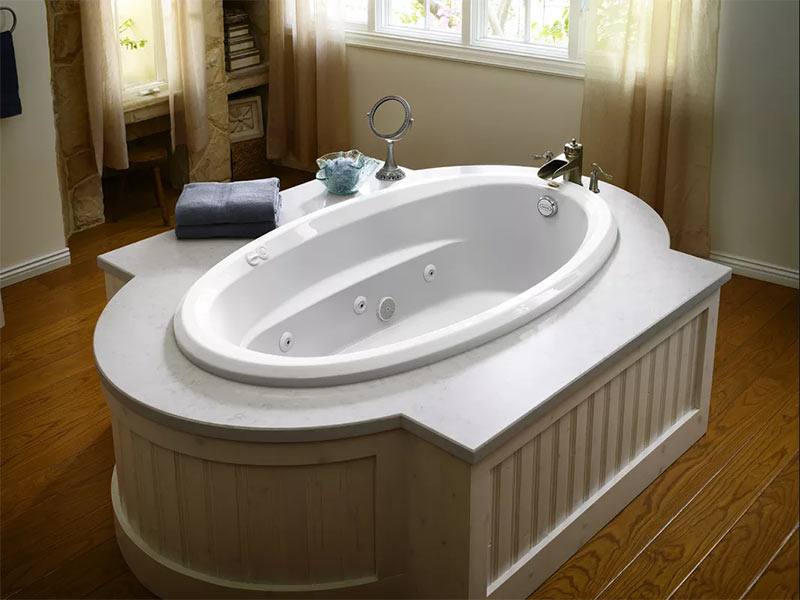 10.
Cast Iron Standing Tub With Mirror Finish
Modern and artistic, you can't go wrong with this exquisite mirror-finished cast-iron standing bathtub.