Your bathroom is really personal and is probably one of the first rooms that you'll use after you wake up. Hence, it is important that it suits your needs. If you're not sure how to start decorating your bathroom, you will find that the colour white can do no wrong. In fact, white bathrooms are far from sterile and cold, it can look really good too. Find out how and get inspired with these gorgeous white bathrooms.
1. Penny Tile White Bathroom
Try out some unusual looking tiles to make an impact in your white bathroom like these penny tiles in the shower area. The minimalist black bathroom features to jazz up the white background.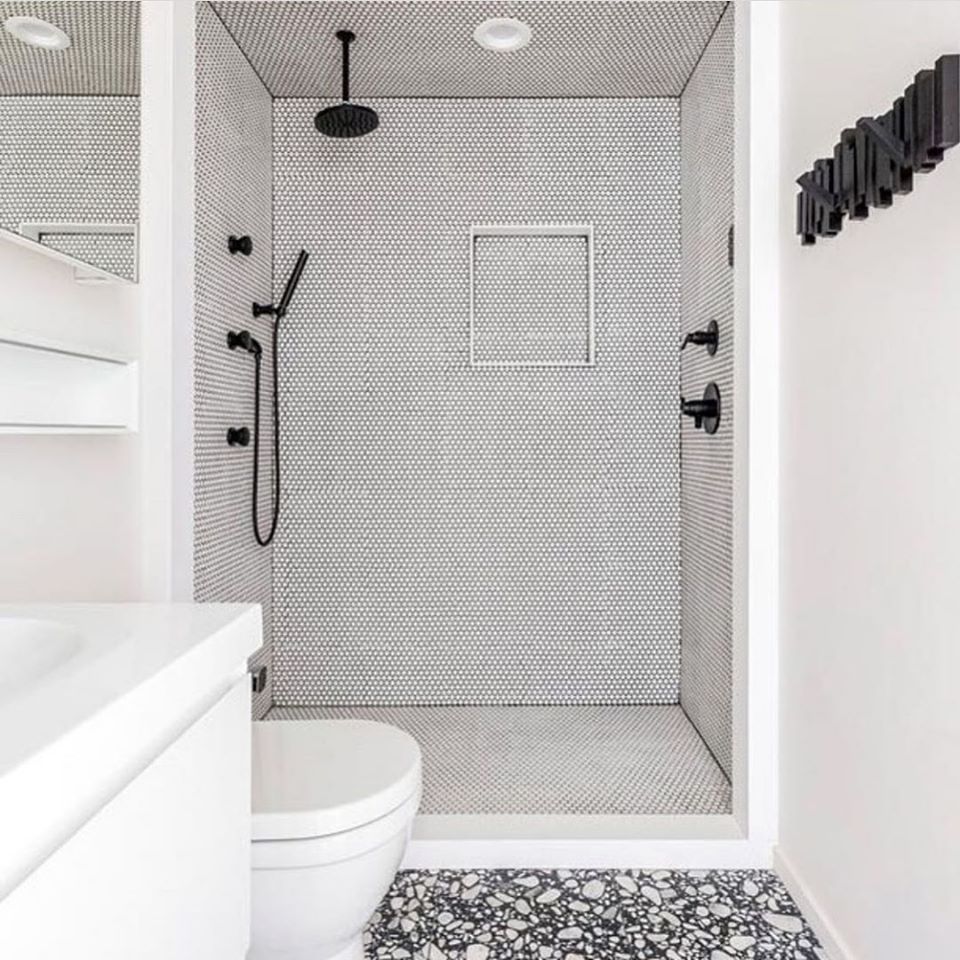 2. Modern Minimalist White Bathroom
Boxy squares paint a rather striking image against this white bathroom and the colour black is used to provide some contrast. The clean, sleek lines make this space look interesting instead of boring.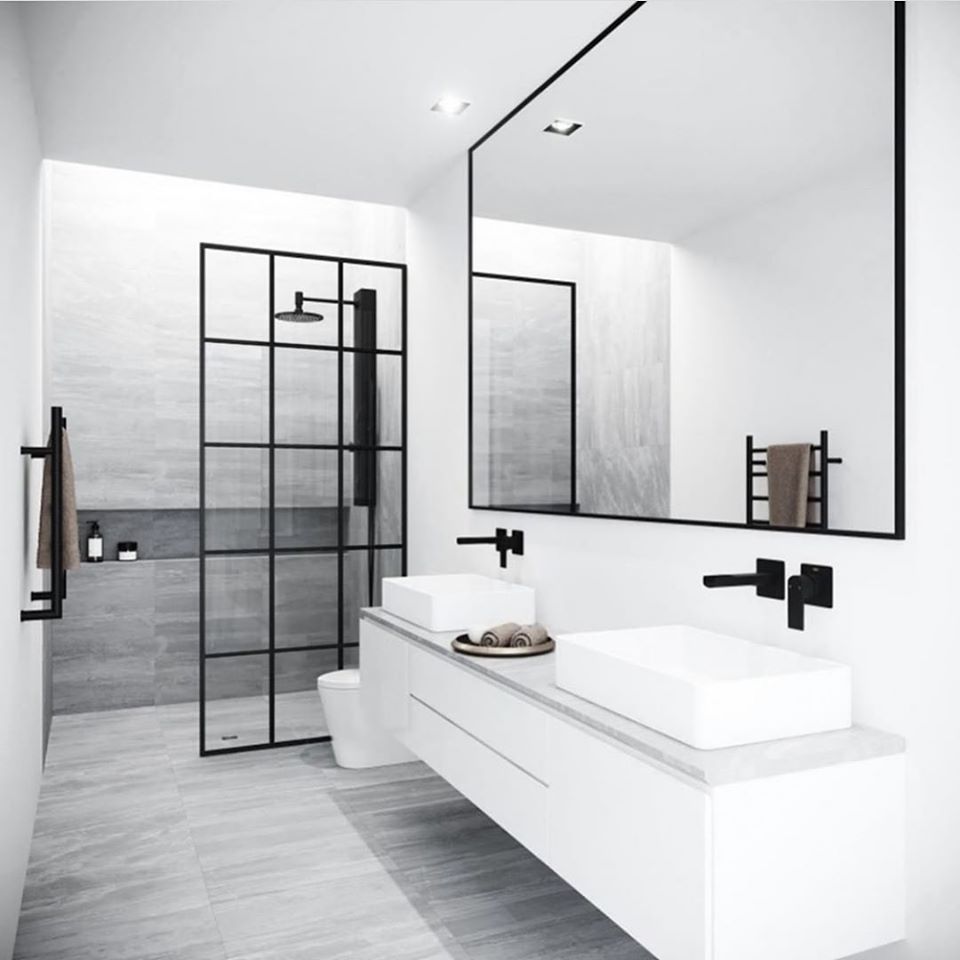 3. His and Hers White Bathroom
This bathroom breaks away from the convention of sharing your shower space and best of all, each person has their own shelf to place their toiletries so it won't get messy. The pattern on the tiled floor keeps it from being too impersonal.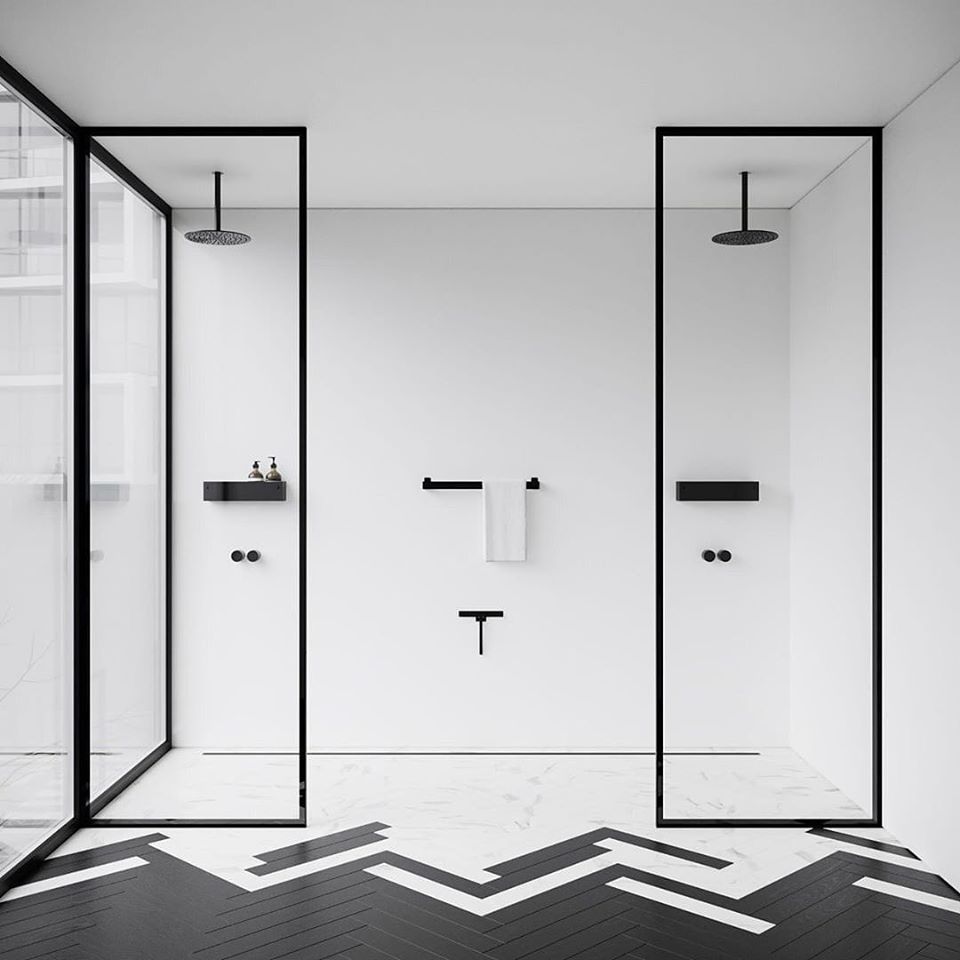 4. Soft Grey and White Bathroom
For a more delicate approach to a white bathroom, you can try to soften the look up with some grey accents. The grey tiles at the shower area is the perfect complement to the rest of the stark white decor.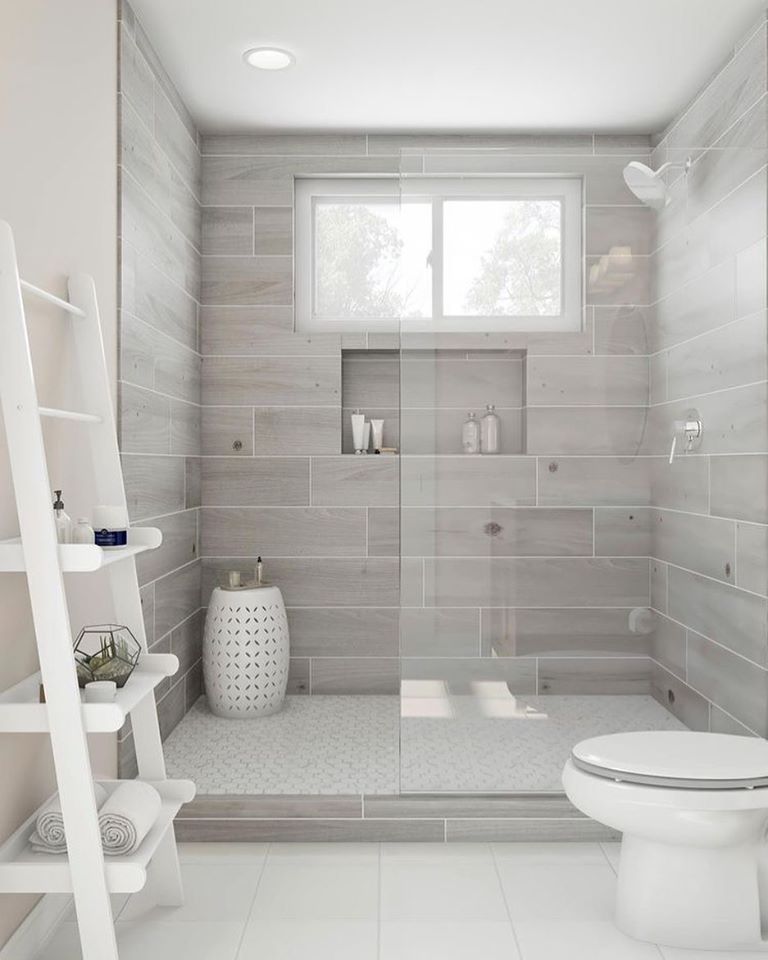 5. Scallop Tiled Bathroom
In an all-white bathroom, it's important to create texture and patterns whenever you can for some visual interest. The scallop tiles at the bath area make it look stylish while the gold knobs on the drawers add elegance.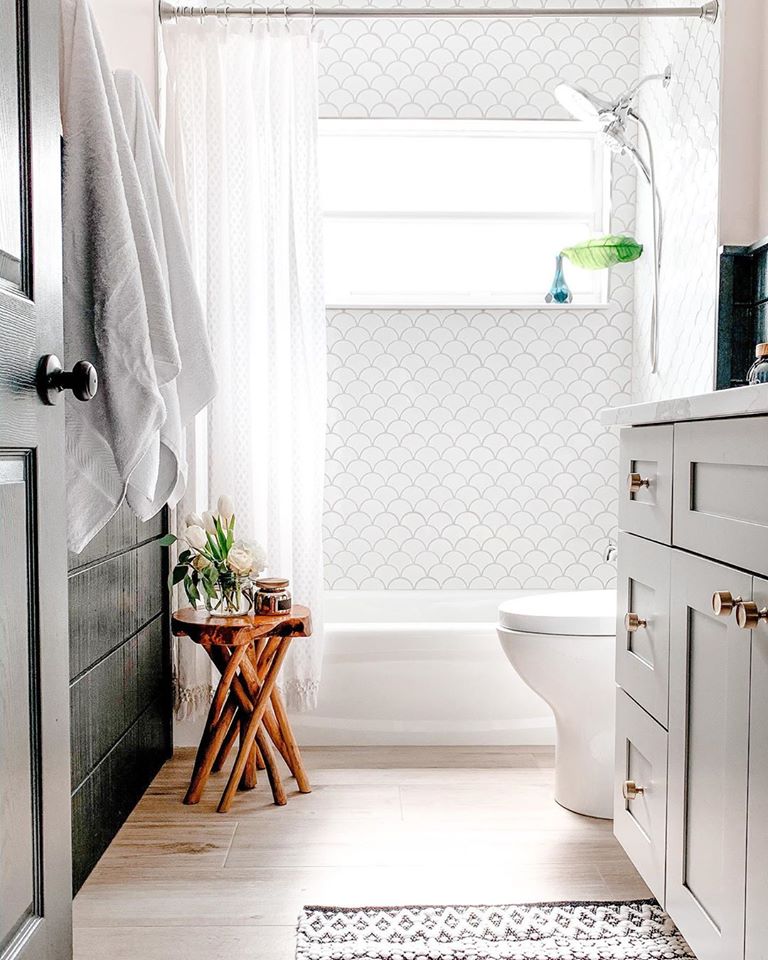 6. Simple and Bright White Bathroom
Sometimes, less is indeed more, just like this pretty little bathroom. The large windows allow lots of light to stream in and the subway tiles provide some contrast to the rest of the decor.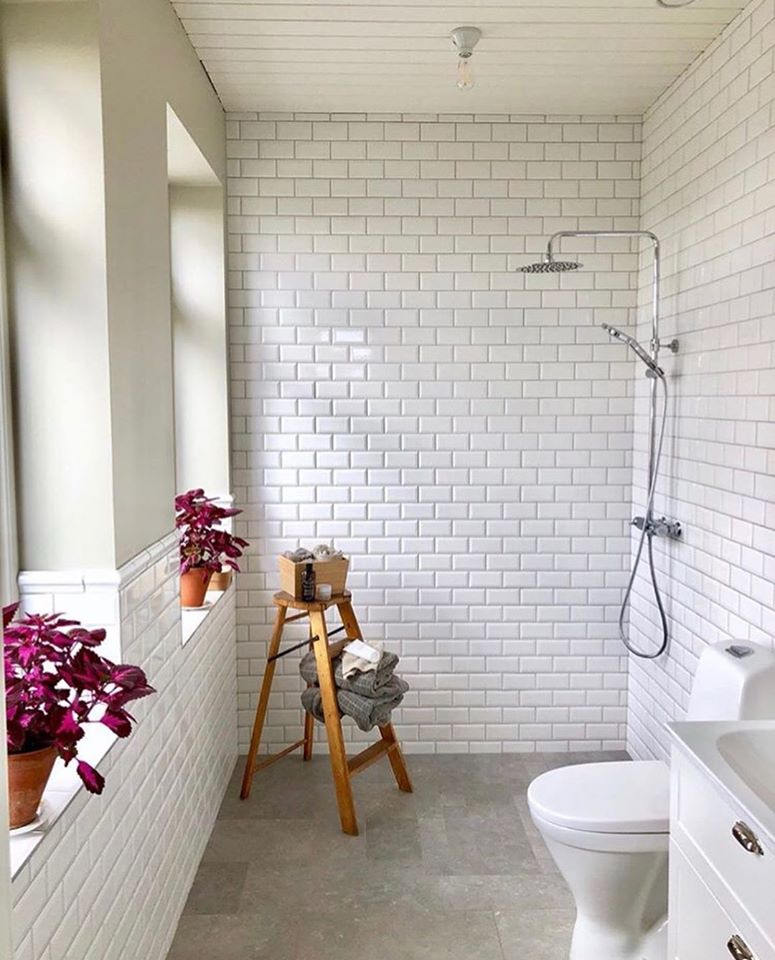 7. All-White Bathroom
Far from being boring and cold, this all-white bathroom looks very stylish and neat. The light wooden floors help to warm it up and a little potted plant there makes it look more lively.