We spend one-third of a day in our beds and it is supposed to refresh and rejuvenate us to face the new day everyday when we wake up. Therefore, it is very important that we have a comfy and snug bed to ensure that we have a good night's sleep. Here we have listed some breathtaking beds to make sure you enjoy your slumber every night.
1. Sunken Bed
This type of bed looks just so cool and comfy, although it may require some serious architectural changes. But on the upside, at least you won't roll out of the bed and drop on the floor or even stub your toes on those pesky corners of the bed!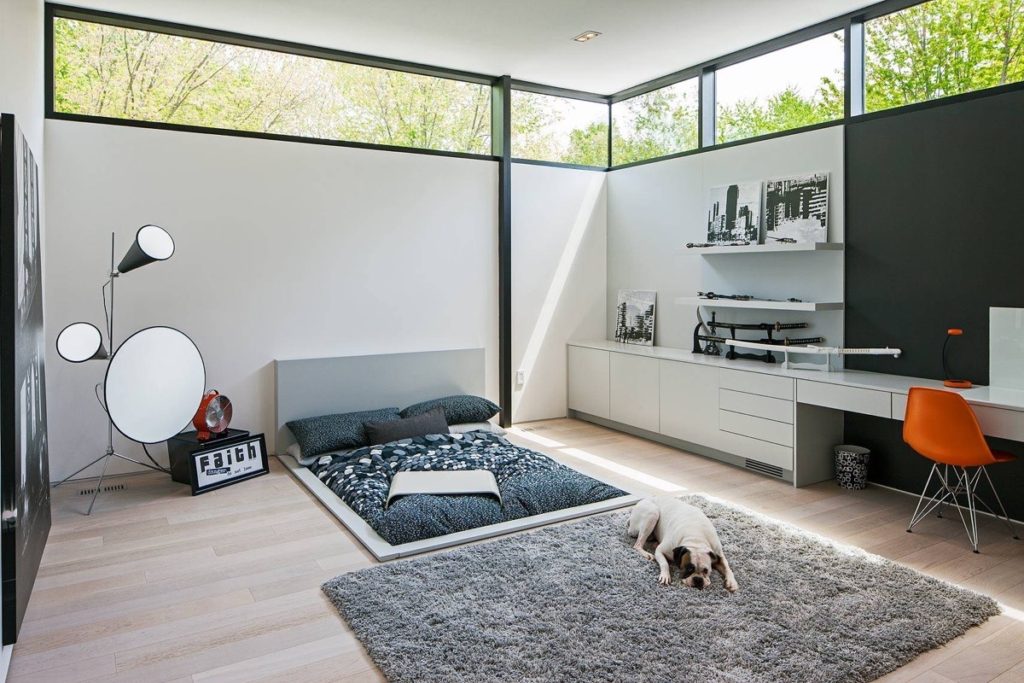 2. Low Bed
Placing the bed on a barely there plank of wood allows plenty of space to showcase some fabulous artwork at the wall behind your bed. Using dark wood and super plush fabrics helps to elevate the sophistication level of the bedroom.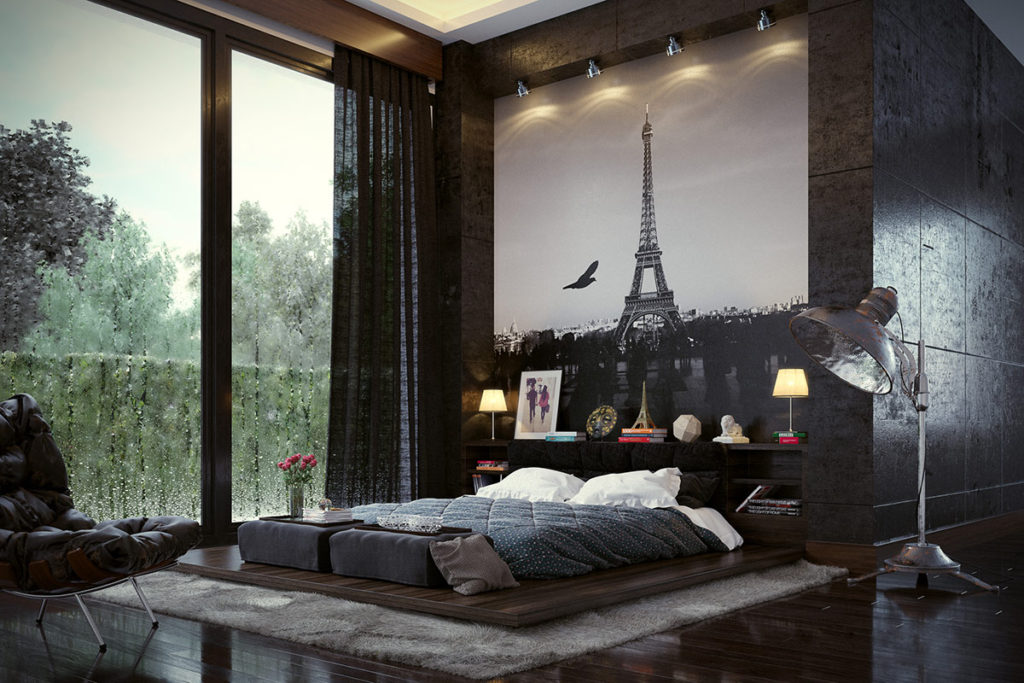 3. Delicate Wrought Iron Bed
Wrought iron beds aren't old fashioned anymore, at least, not with this gorgeous design that makes your bed room look spacious and airy. You can be sure that you will drift off into slumberland in a heartbeat.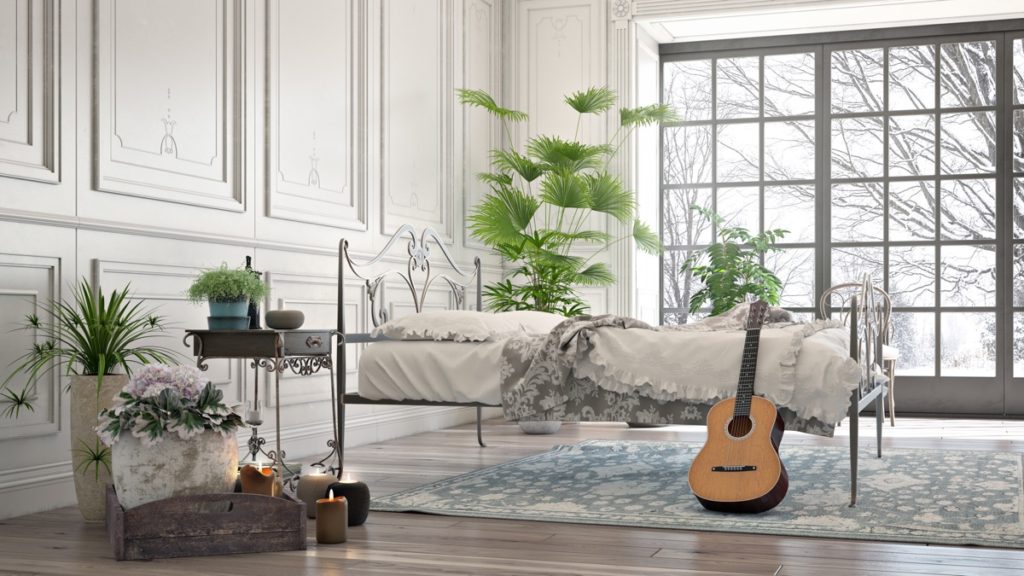 4. Wide Wooden Platform Bed
If low beds are something you prefer, then you can consider getting a bed with a wide platform which does double duty as a bedside table of sorts. Just make sure you don't blindly step on something you placed on the platform in the dark!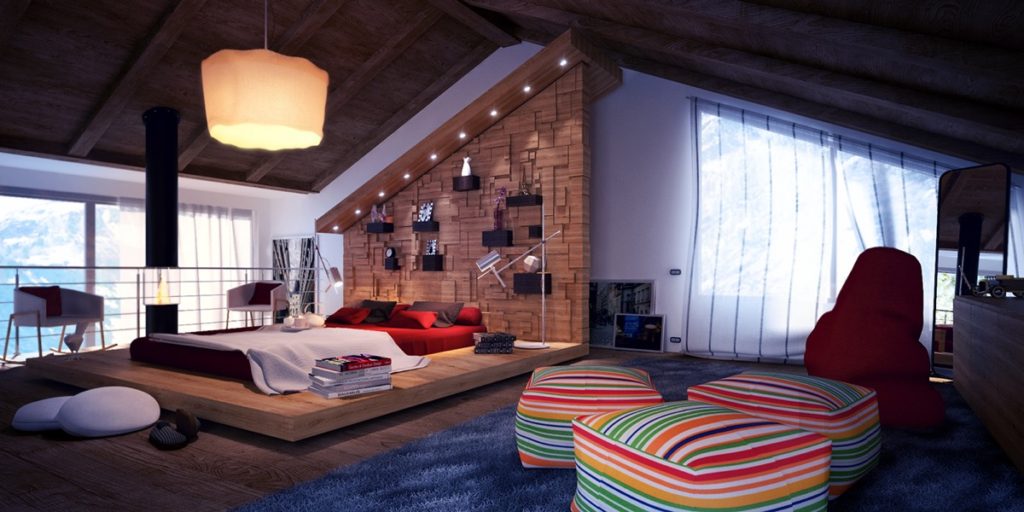 5. Cube-like Four Poster Bed
The thick steel frames makes the bed look like it is inside a cube and looks really strong yet simplistic at the same time. Let the frames take all the attention by clothing your bed in some simple bedding.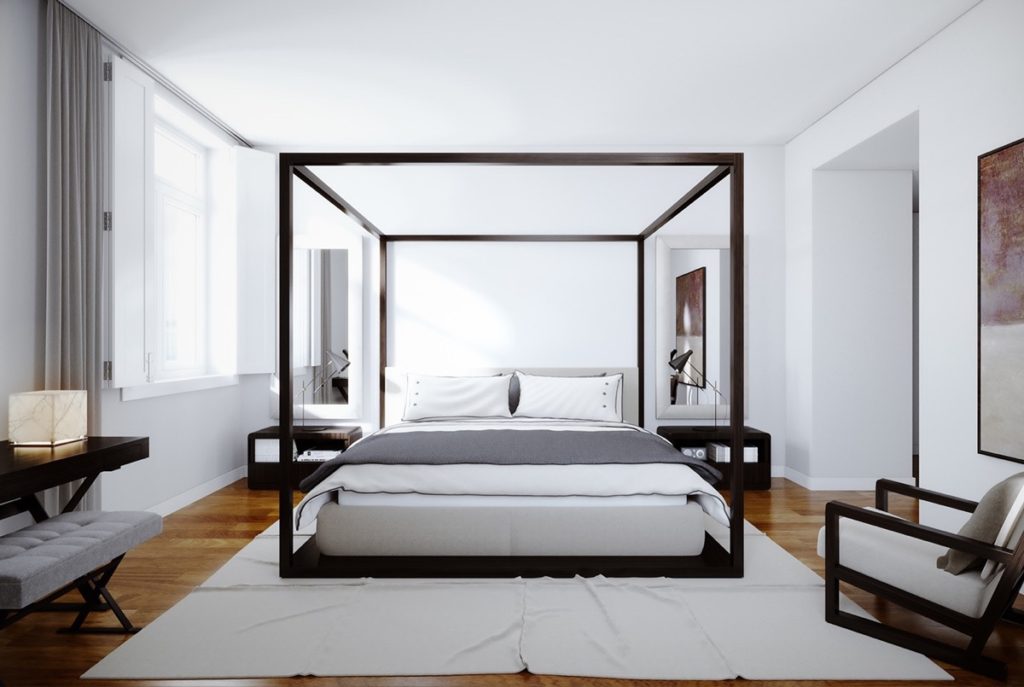 6. Circular Bed
While circular beds are not as popular as their traditionally boxy counterparts, you will be surprised that it is actually quite comfy. Adding some soft and fluffy pillows will make your sleep come much easier every night.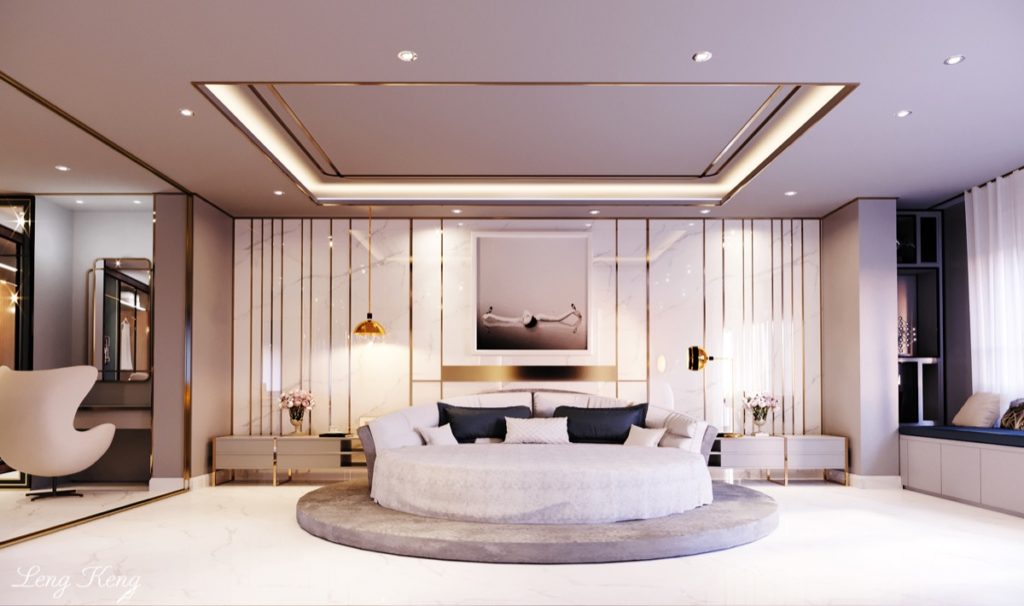 7. Bed with Unique Headboard
With a bed that has such an elaborately patterned headboard, you will feel like royalty when snuggling down in your bed for the night. The room doesn't even need other decorations, just a simple colour palette will make it look great.
8. Low Bed on Plush Padding
Adding plush padding surrounding your low bed makes your bed seem twice as big as it actually is. The padding is also great for relaxing with a book or for enjoying a movie.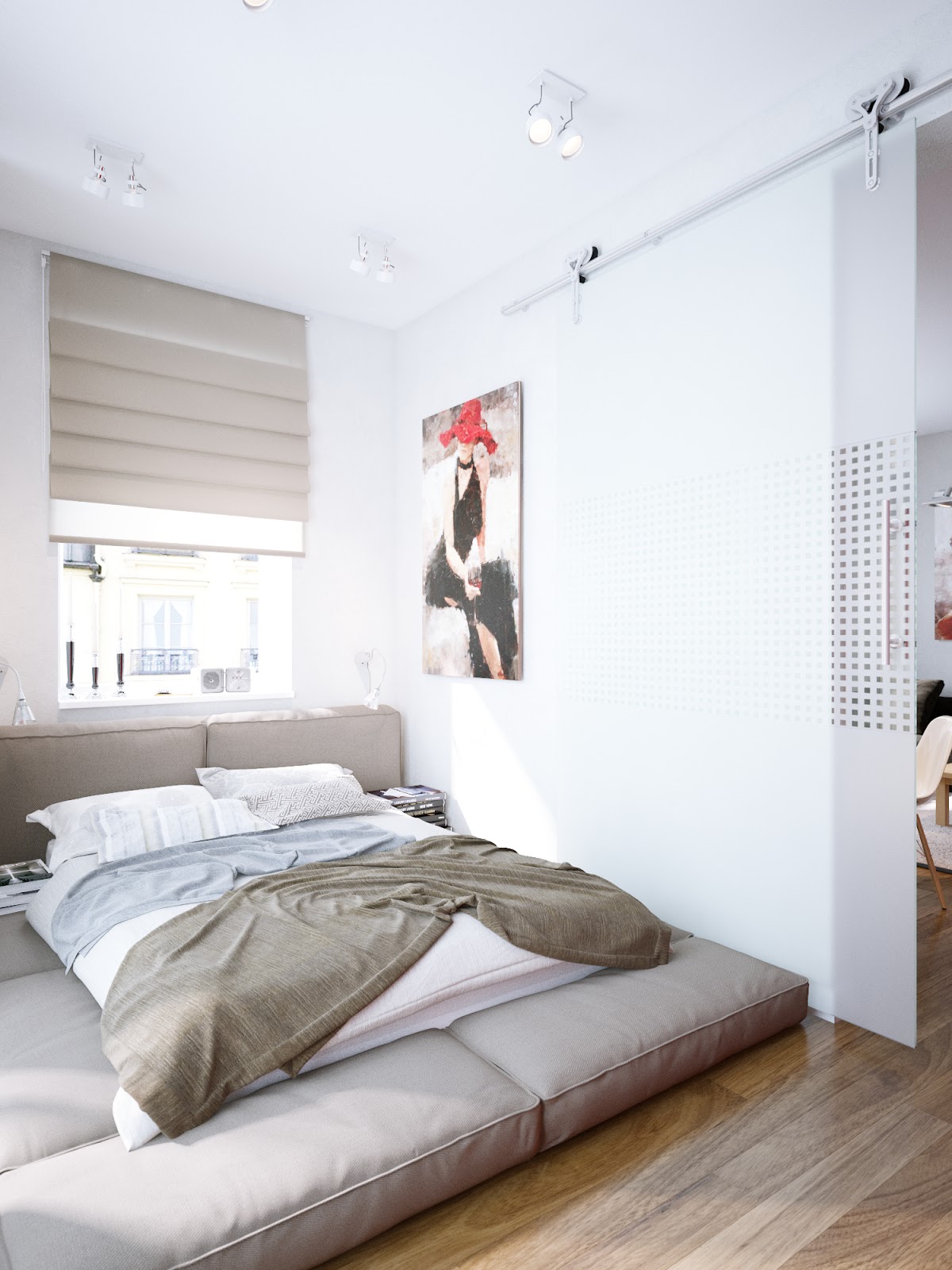 9. Simple Wooden Bedframe
Sometimes, using a conventional yet modern looking bedframe can work wonders for your bedroom too. Besides, the soft headboard makes a good backrest when you want to lose yourself in a good book.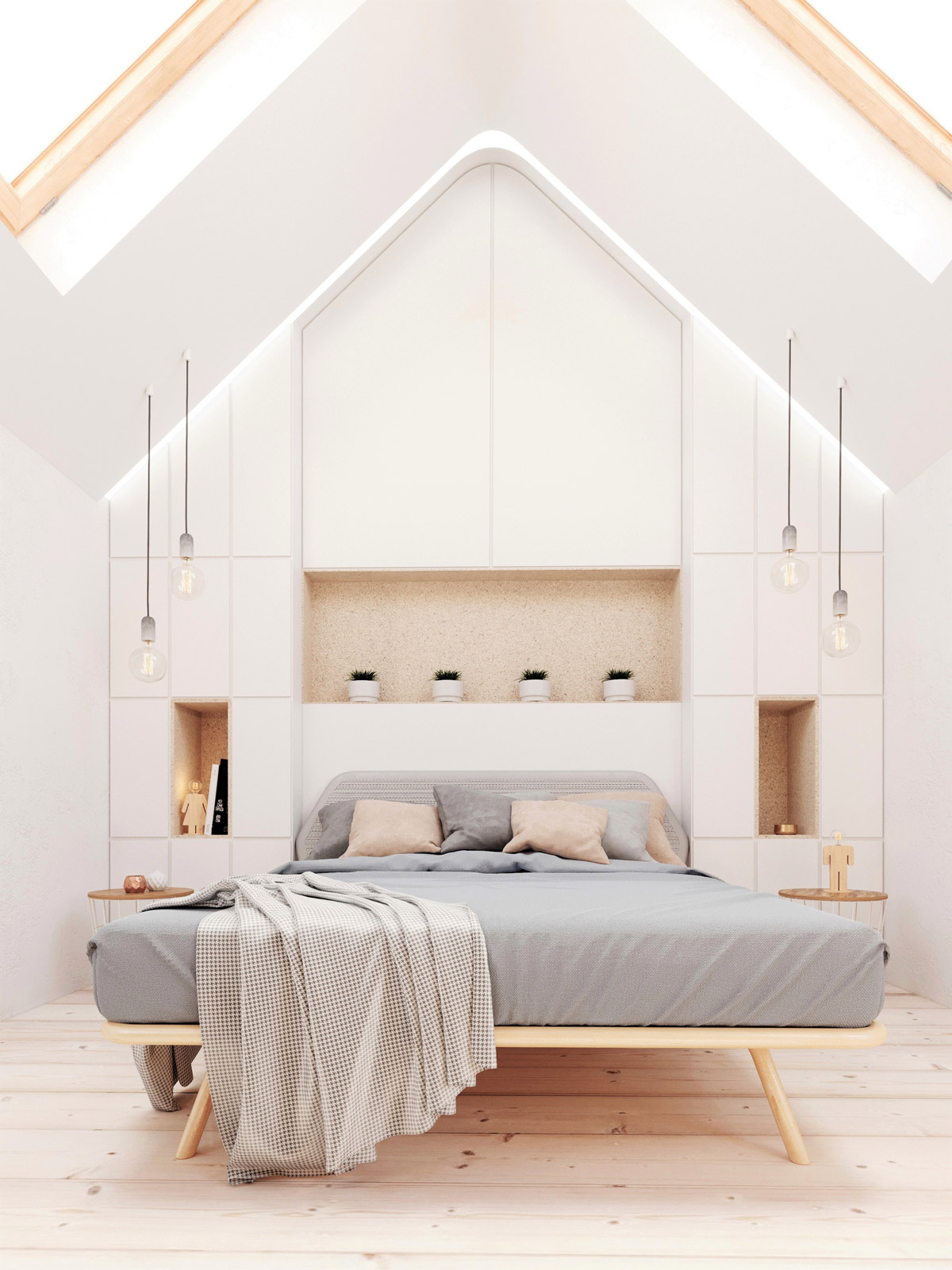 10. Bed with Book Storage
If you are a book lover and want to save space, then having a book shelf under your bed is a great way to do so. It works well especially if you love sleeping on more elevated heights.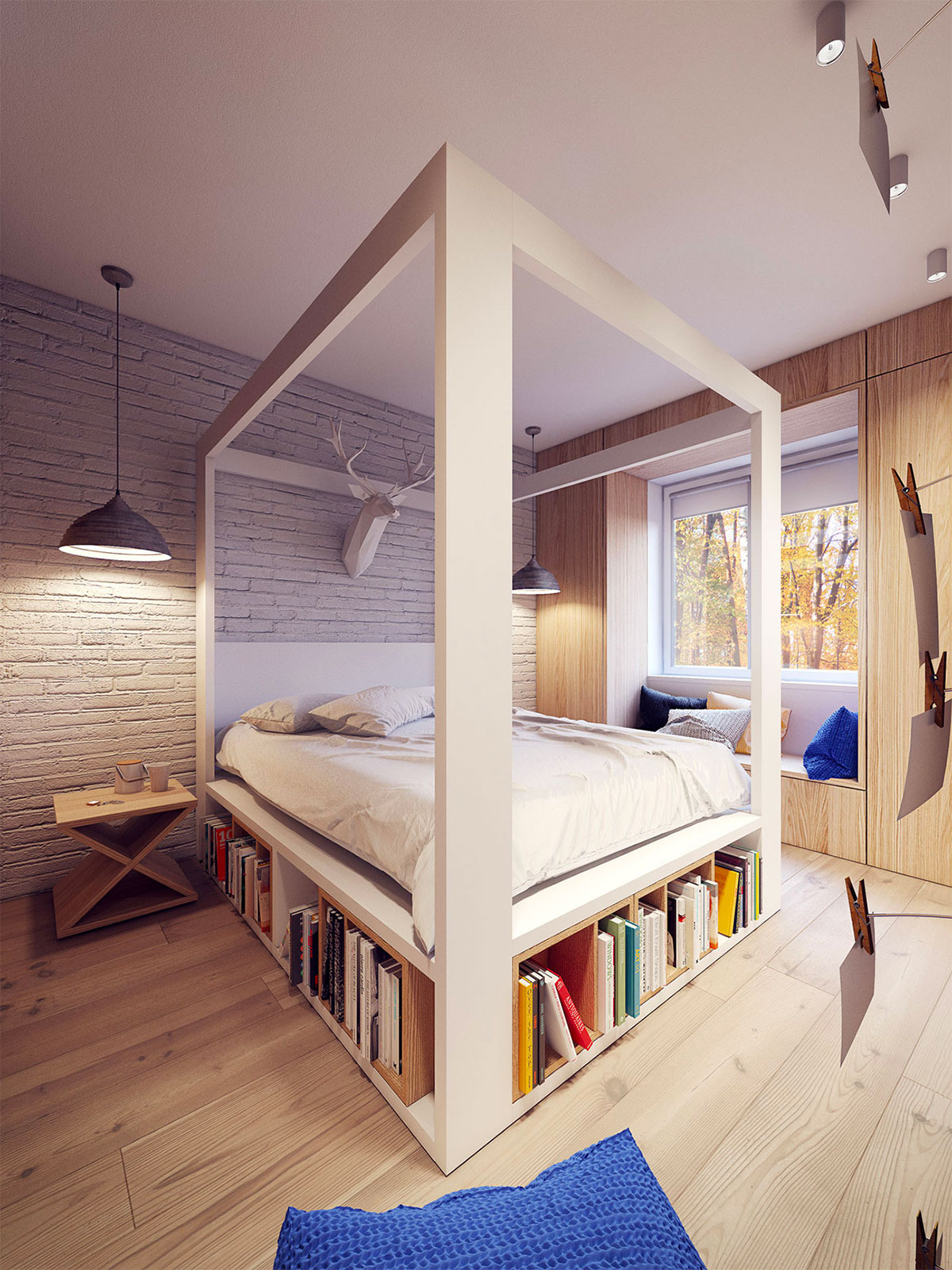 11. Whimsical Leafy Bed
Have you ever wanted to feel like you just woken up in a fairytale? Then this bed is perfect for you, because you may be tricked into thinking that you have woken up in a magical forest with the quirky steel leaves on the bed posts.