It's time to give your house an upgrade and there's no better way to do it than going shopping at IKEA, that furniture behemoth that is one of Malaysians' first stop when looking to decorate their home. If you're not sure how to get started, then don't fret because we've got some super ideas for you, with items all from IKEA.
1. Relaxing Living Room
The living room can often be a hubbub of activity but these IKEA ideas will inspire you to refresh this space. It can also be a relaxing place depending on how you decorate it and this cosy room is a great example. The sofa bed with storage allows you to store your stuff easily and the comfy rug provides warmth and cosiness.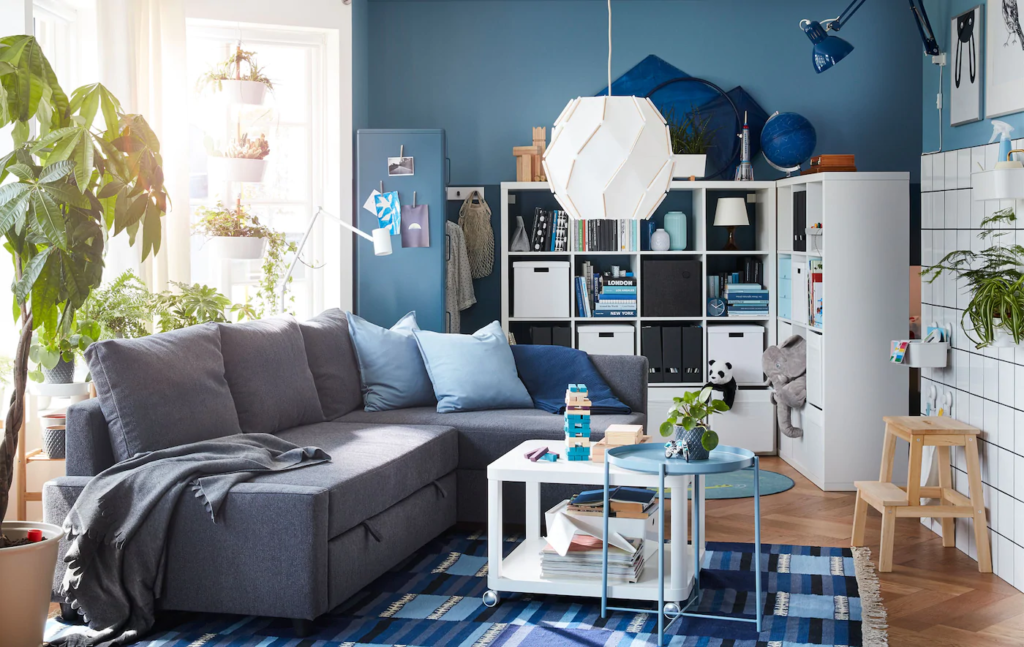 2. Luxurious Bathroom
A bathroom is a good place to relax and soak away all your worries away so you have to make sure that it's luxurious enough for you. This blue-themed bathroom has a magnificent and quirky clawfoot bathtub with a shower head and other fixtures are done in white to complement the rest of the decor.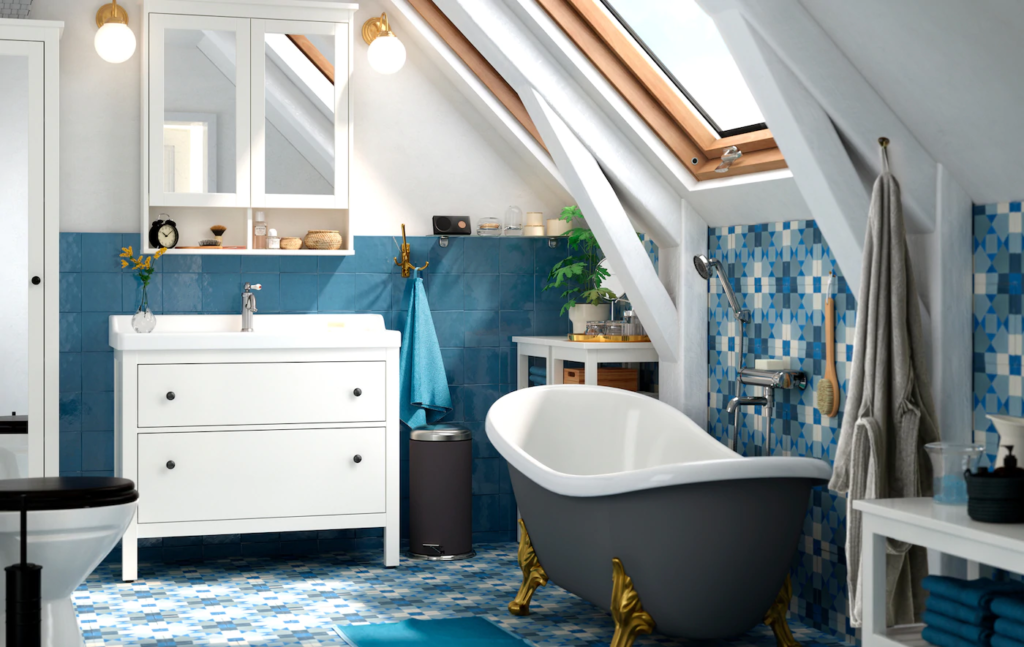 3. Minimalist Bedroom
This bedroom boasts minimalist elements with natural materials for a calm, serene atmosphere. There's also lots of storage to ensure clutter is kept to a minimum and the bedroom is kept stylish. The room uses neutral colours for a polished look courtesy of IKEA.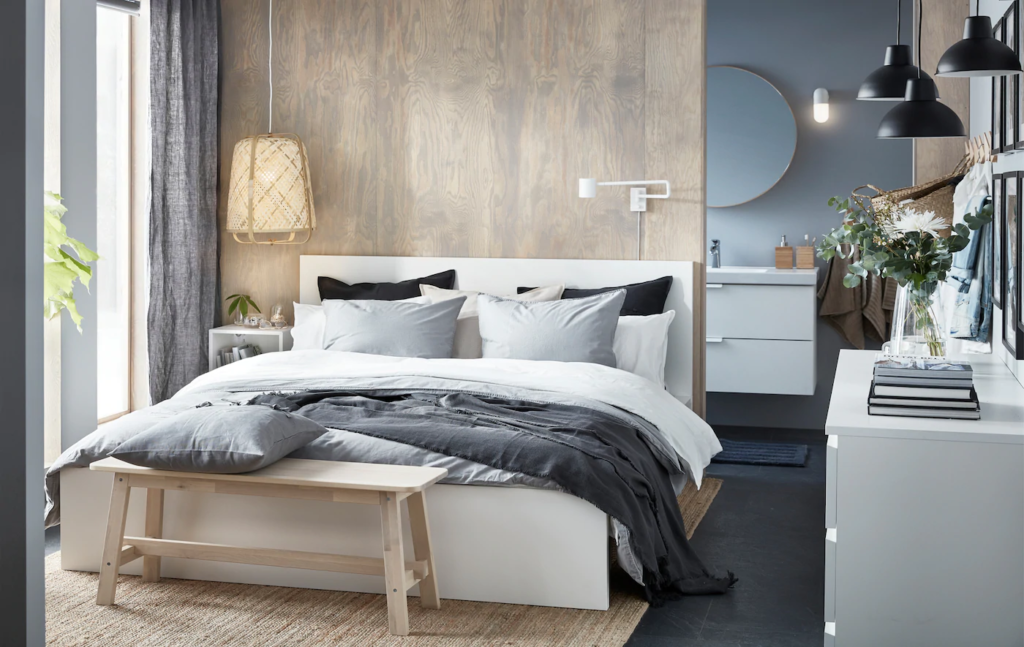 4. Playful Kids Bedroom
Your little ones' private space should be upgraded as well as they grow up and this pretty bedroom is a great example. The bunk beds are outfitted comfortably and the study table provides the necessary space for your little ones to study.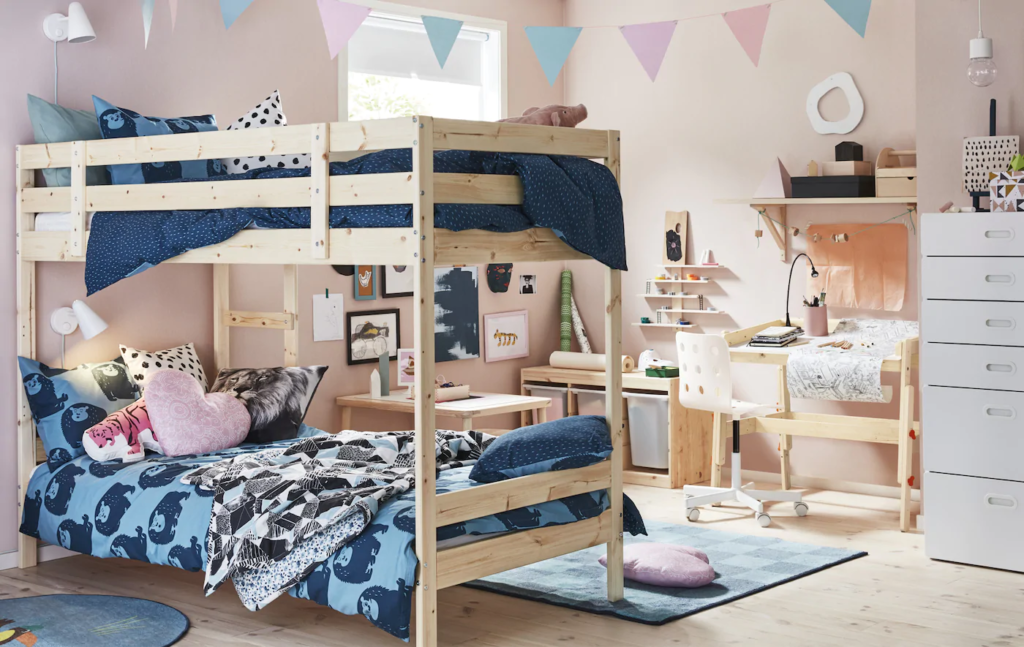 5. Productive Home Office
Even though your home may be cosily-sized, you can still have a beautiful home office. This genius interior designer created a mini home office in the living room for IKEA complete with an organised filing system for everything within easy reach so you know what to do next.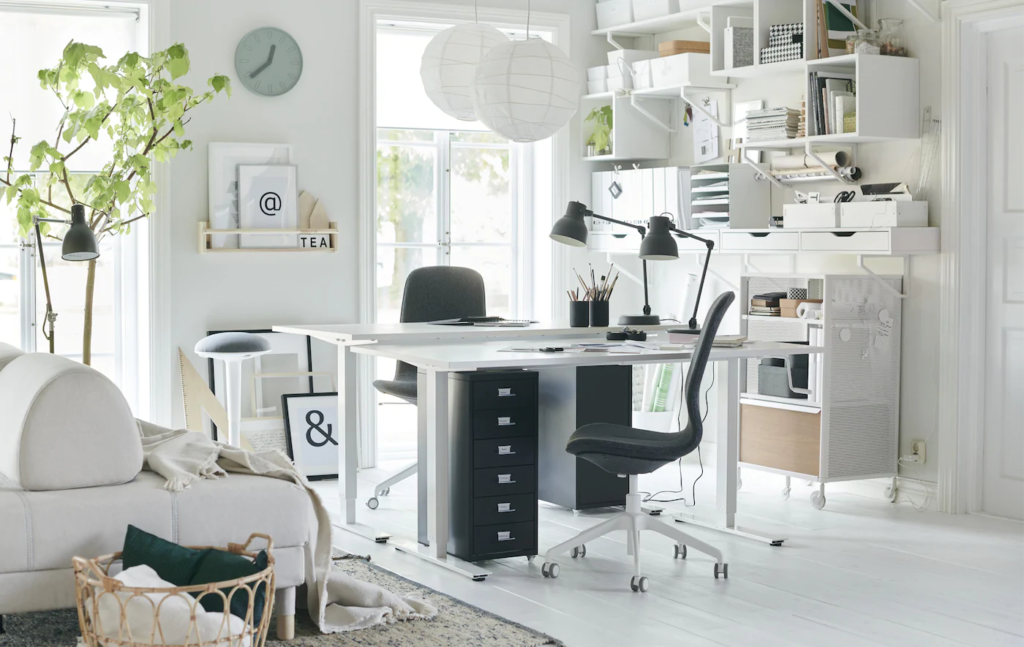 6. Modern Kitchen
A kitchen is a place where lots of activity takes place. Hence, you will cook easily with this modern black kitchen and serve up delicious meals with style. Furthermore, the marbled backsplash offers a break from the black furniture while keeping its sharp, sleek lines for a stylish effect.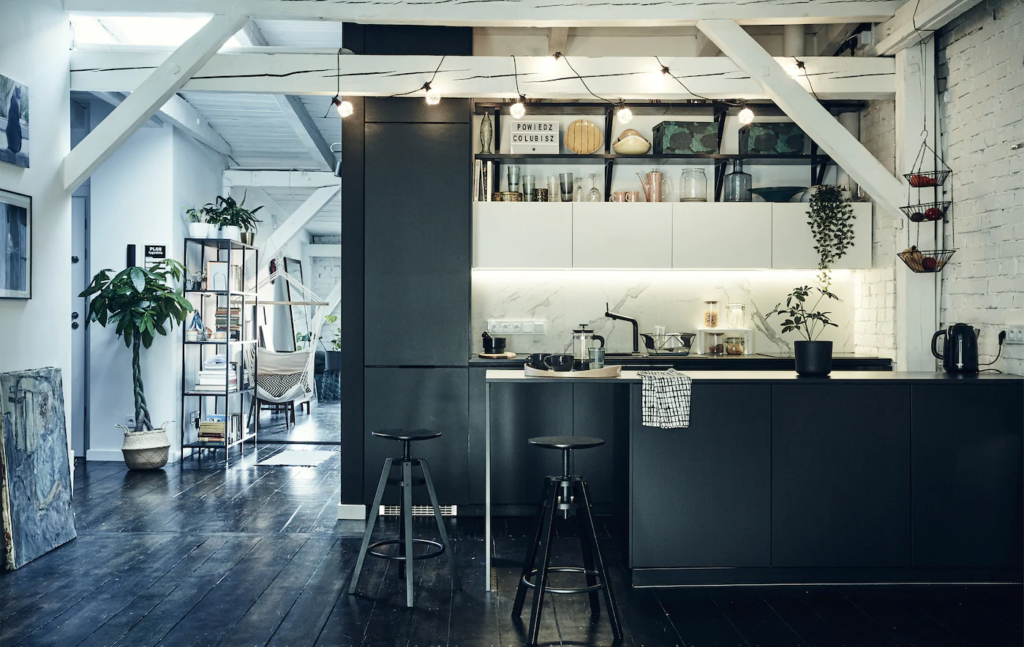 These are plenty of IKEA ideas which you can use for your home design with ease, they also offer a lot of decoration items which is value for your money.