We all have clothes that we need to wear daily, and it doesn't matter if you are a fashionista with tons of apparels or have a minimalist approach to clothes. All of us need at least one wardrobe in the house to make sure our attire is stored neatly and is easy to find when we need an outfit. So here are some awesome wardrobe ideas for your to get started!
1. Mirrored Wardrobe
Mirrors are well-known for their light reflecting properties, and are suited for smaller bedrooms as it makes the room look bigger. In addition, the mirrors on the wardrobe allows more space for you to primp and preen when trying on your outfit of the day.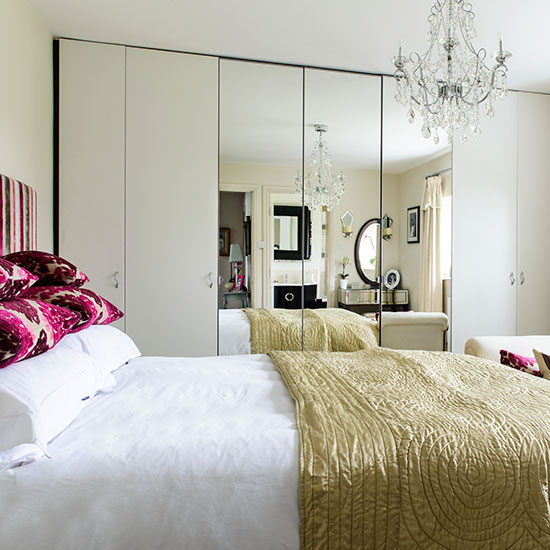 2. French Armoire
An elegant addition to the bedroom, you can proudly display an armoire in your room and immediately transform your room into a classy space. Antique armoires works well too, but just make sure it suits your needs.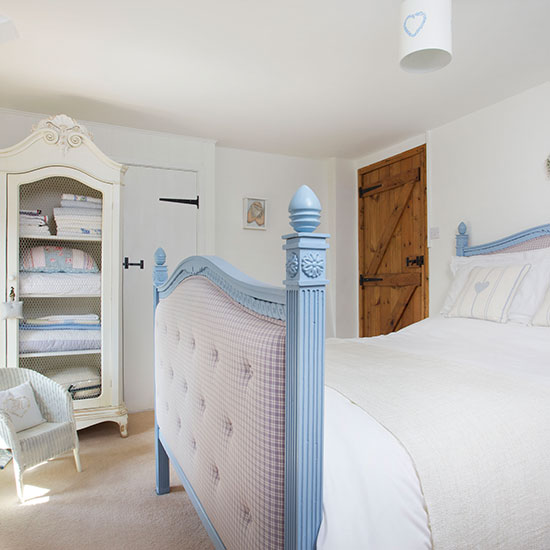 3. Traditional Wooden Wardrobe
It's really easy to inject some warmth into a bedroom, all you have to do is incorporate a wooden wardrobe into the decor. The mirror feature also allows light to bounce into the room and makes it look much more spacious.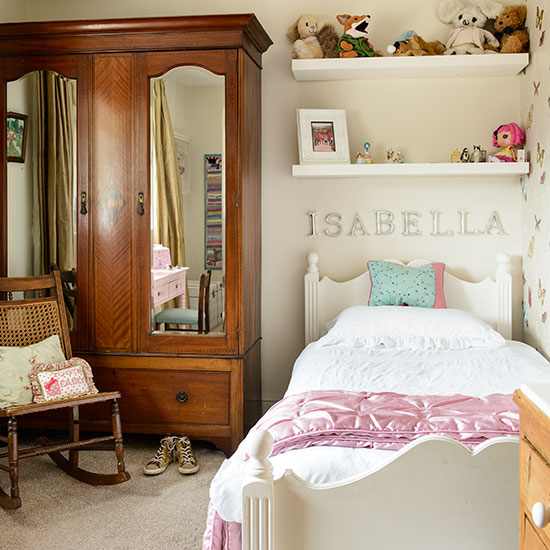 This type of wardrobe is perfect for studio or open plan apartments, because it can be easily fitted into any awkward nooks and crannies you have. And if you think that it looks unsightly, just hang some complementary curtains in front to conceal it from prying eyes.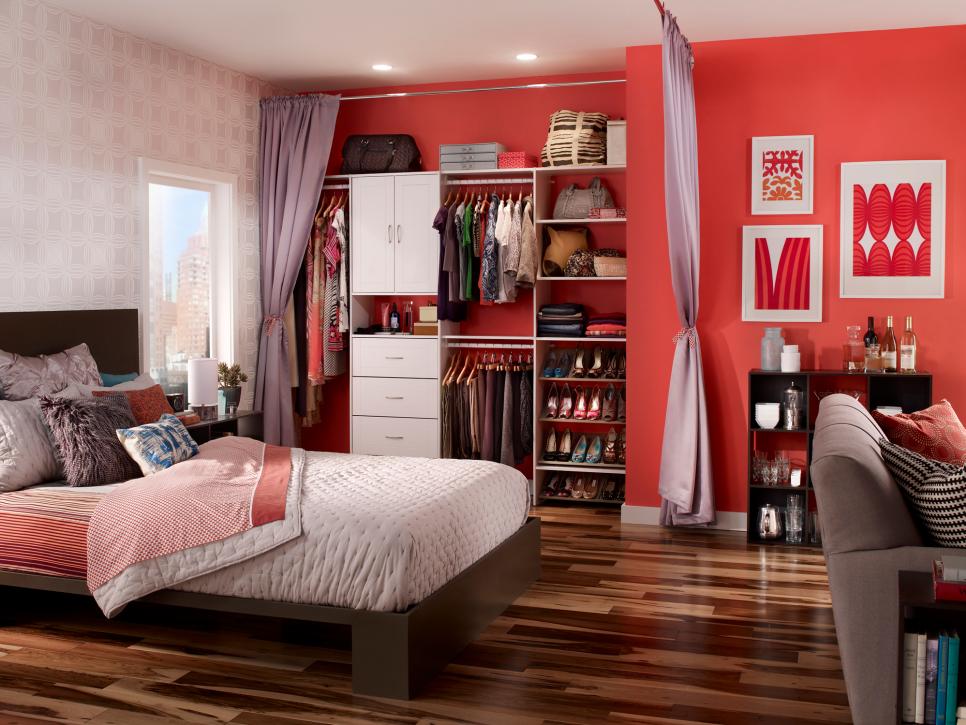 5. Wire System Wardrobe
If you are pinching pennies, then this simple and functional wardrobe will work wonders. It is easily customisable and can be install anywhere you can see fit.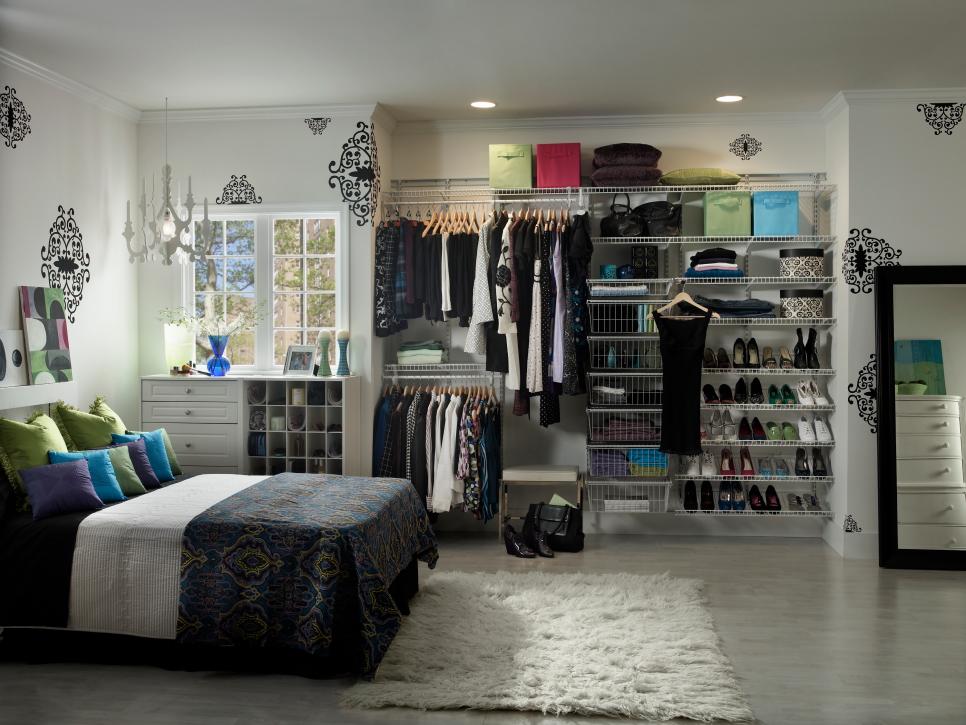 6. Rustic Sliding Door Wardrobe
Add some character to your lovely, organised wardrobe by incorporating interesting elements such as this sliding barn door. If you do not fancy this type of sliding door, play around with other options according to your bedroom's style.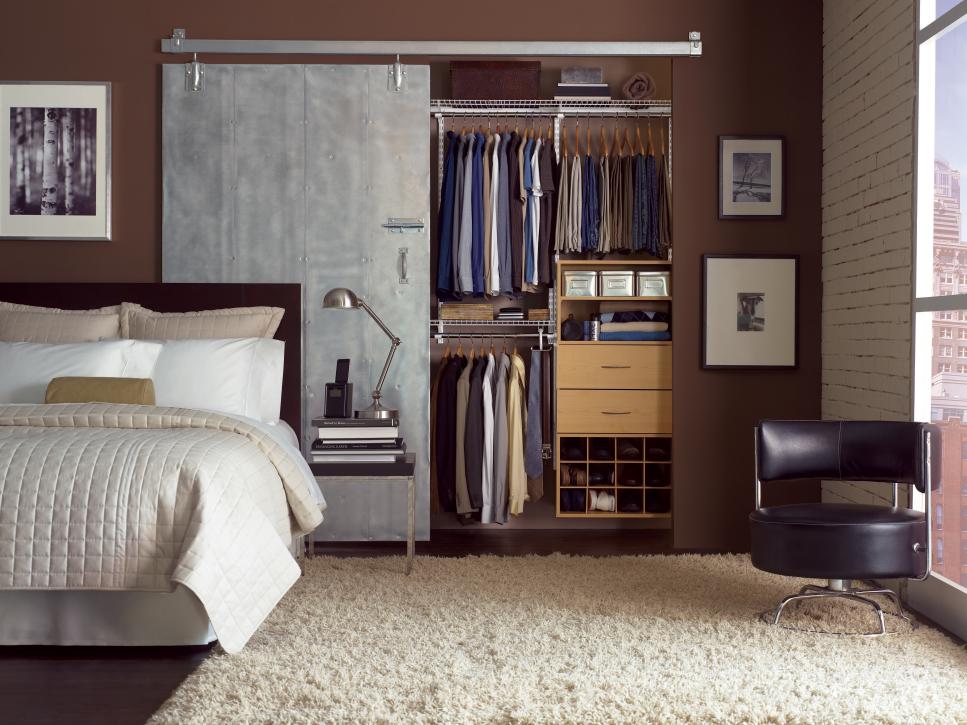 7. Luxurious Wardrobe
Dressing up your plain white wardrobe with ornate elements such as gold detailing, plush carpeting and elaborate carvings will make choosing your outfit a dream. If you need an extra space to fold laundry or for packing, adding an island will go a long way.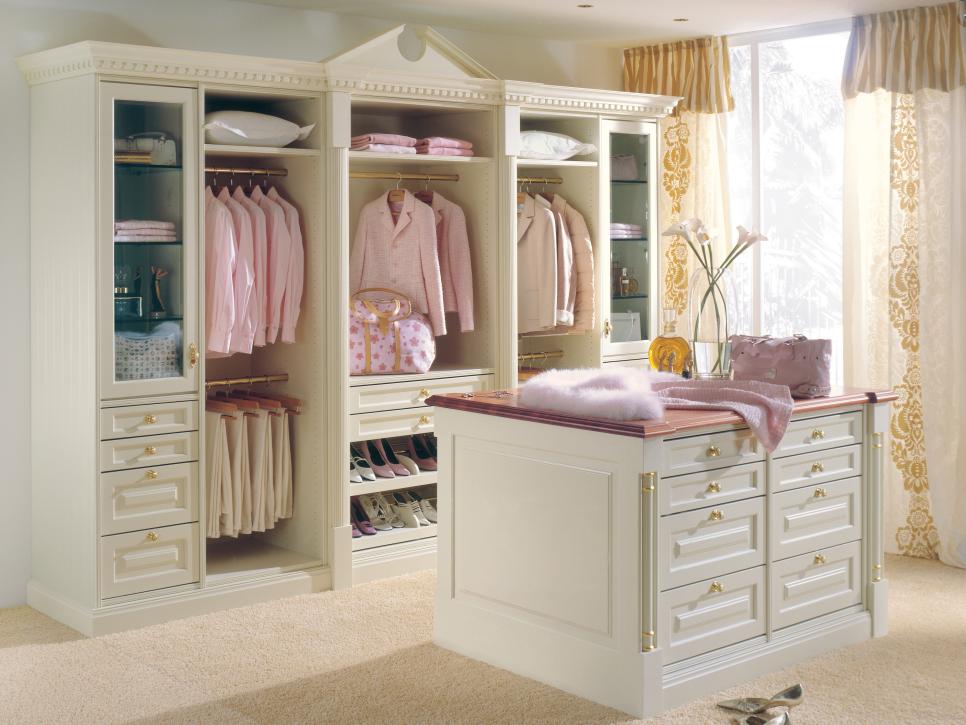 8. Modern Black Wardrobe
If your bedroom is sophisticated haven, then adding this sleek and simple black wardrobe will suit it perfectly. Best of all, you can have his-and-hers sides so that you won't end up clashing over closet space.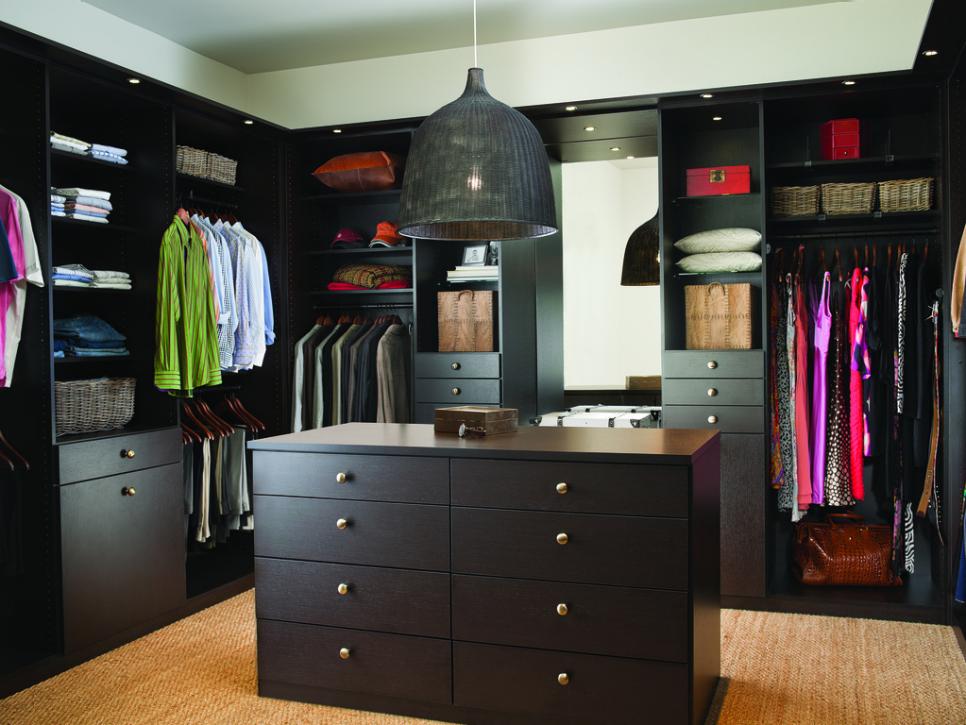 9. Simple Clothes Rack
If you don't have much clothes and couldn't be bothered with a bulky wardrobe ideas, then consider getting a clothes rack to hang your minimalist clothes and place your shoes on. Totally saving space like a boss!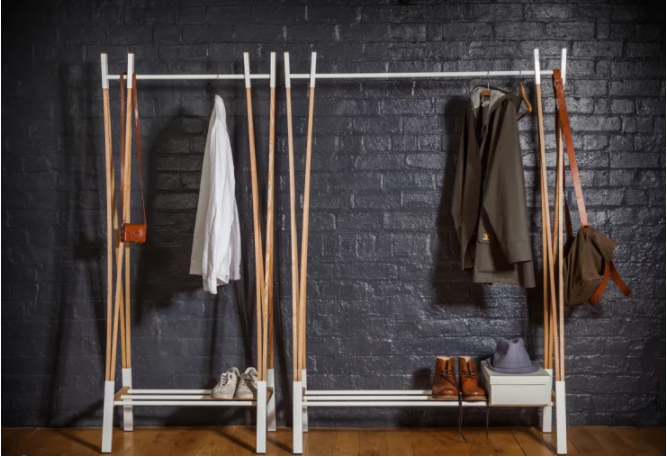 10. Vintage Wardrobe
Investing in a vintage wardrobe will make your bedroom look timeless and sophisticated, especially if the rest of your decor is in a similar theme. Choosing your outfit just got so much more fun.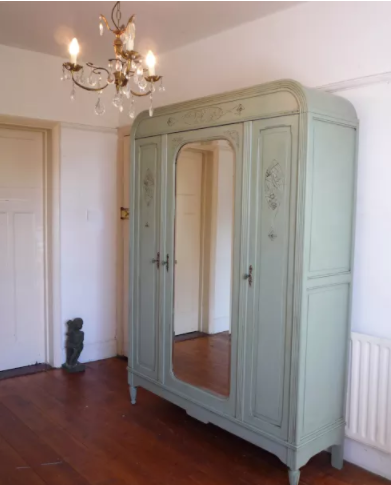 11. Built-in Wardrobe
Built-in wardrobes are suitable for small or big homes, because you can customise the size of the wardrobes. Adding some quirky detailing on the wardrobe also makes it looks more interesting and adds character to your bedroom.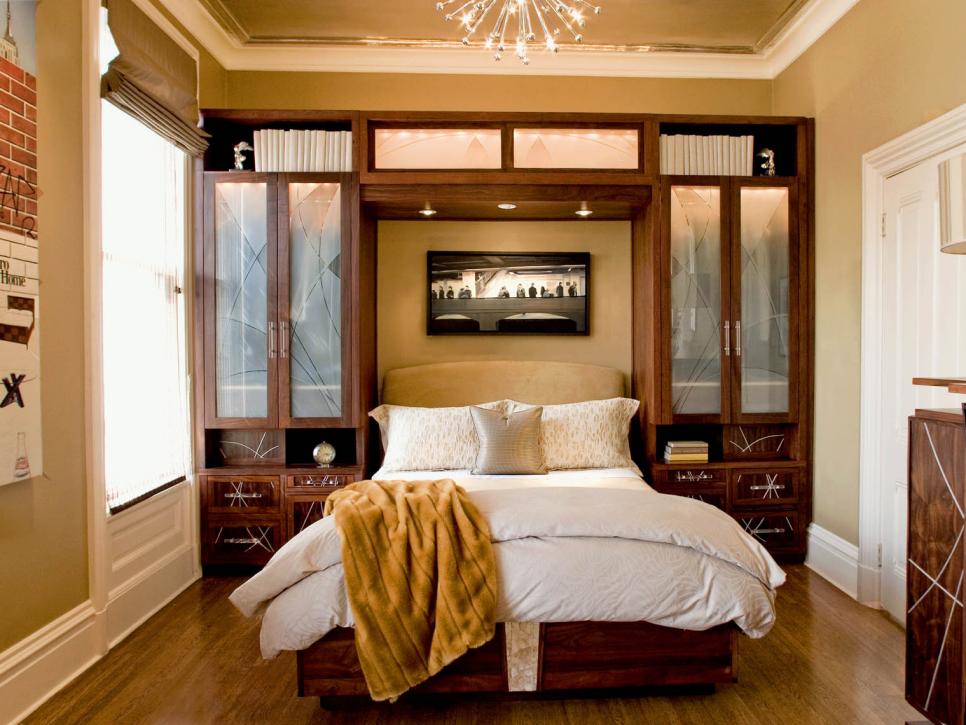 12. Multipurpose Built-in Wardrobe
If space is at a premium in your home, then you should always invest in multifunctional furniture. For example, you can add a TV panel into your built-in wardrobe ideas so you can watch your favourite shows from the comfort of your bed.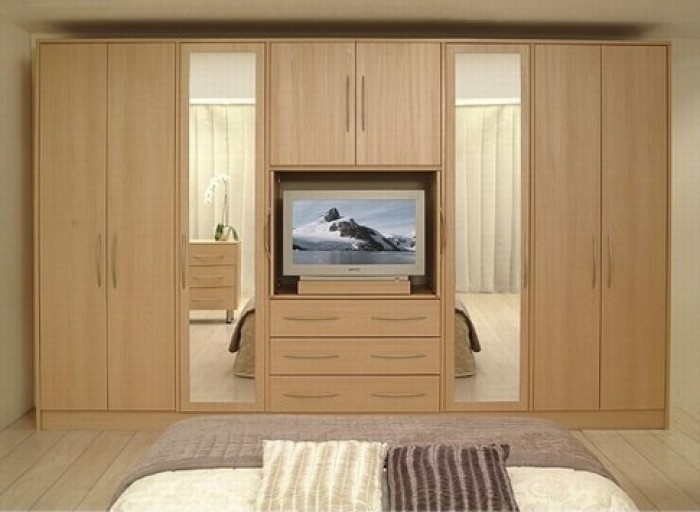 13. "Invisible" Wardrobe
Sometimes, you just don't want to be reminded of the existence of your wardrobe and that's okay, because creating an "invisible" wardrobe can make your bedroom look very sleek and clean. Glossy wall panels that merged seamlessly into the wall will make this possible.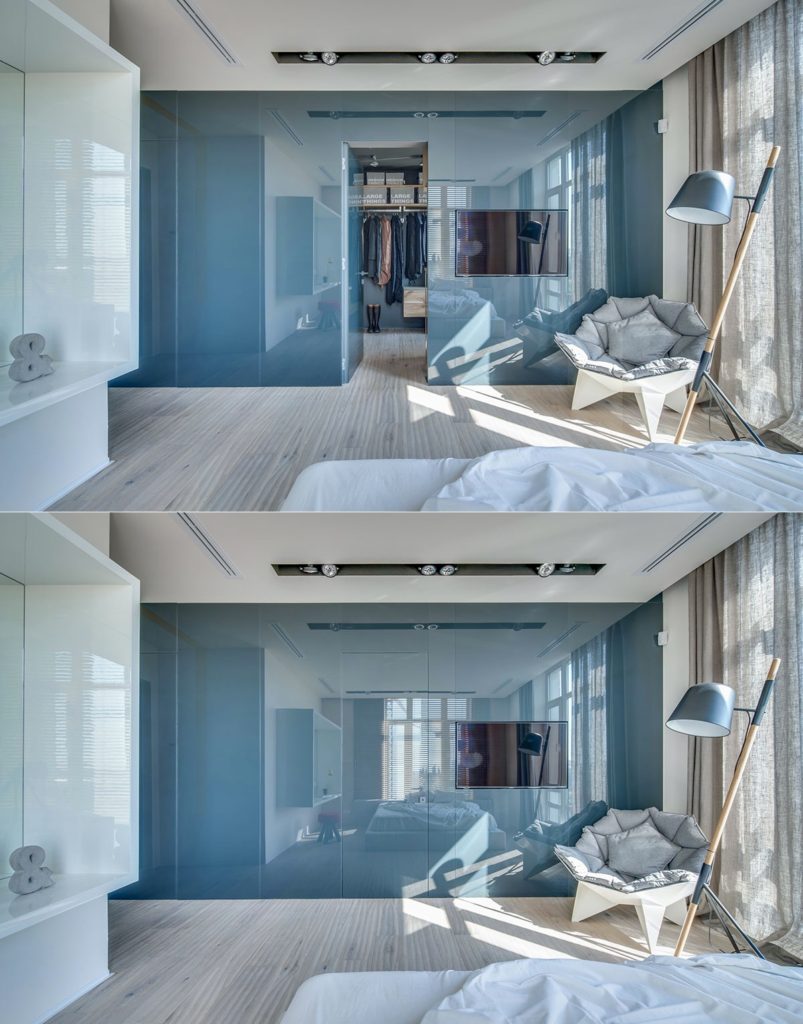 14. Smoky Glass Doors Wardrobe
The smoky glass doors for this modern wardrobe makes all the difference in the world, as it partially obscures the view of your apparels within. After all, you don't want to be staring at your clothes everyday when you sleep, do you?