Using lace in your home decor provides a rather feminine and sweet touch to your home while adding a rather vintage vibe to the decor. It's delicate and soft, which makes your home look warm and inviting. Go for this retro look by reading through some great ideas we have below!
1. Lace Lamp
Cover a hanging lamp with a soft piece of lace for a total transformation that will impress anyone. The elaborate motifs of the lace creates awesome shadows for your surroundings and works great as a night light.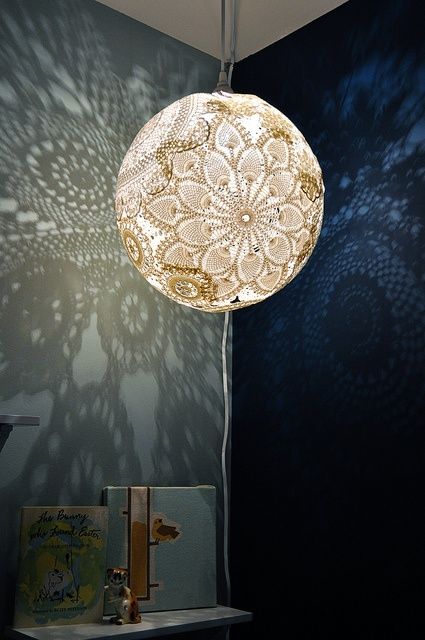 2. Wall Art
We bet that you have never thought of using lace as wall art but it actually works really well to give it that vintage vibe without being overwhelming. It doesn't even have to be the same motif, you can use different colours and styles to make really pretty pieces.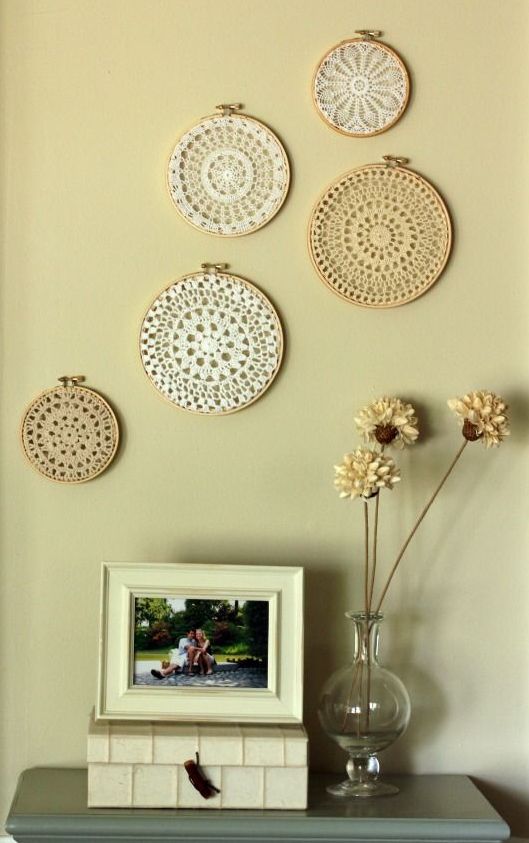 3. Lace Valance
In case you didn't know, valances are curtains that usually cover the top half of the window. Try using lace for this gorgeous window treatment but make it look more modern by using various motifs and adding a splash of colour with vivid hues.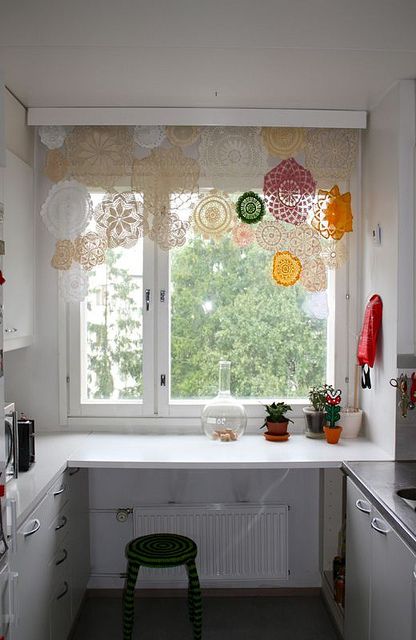 4. Lace Bedding
In this rustic chic bedroom, the soft neutral colours work really well together to create an oasis of peace. However, what makes it look really outstanding is the dark grey lace throw on the bed, which makes it look more comfy.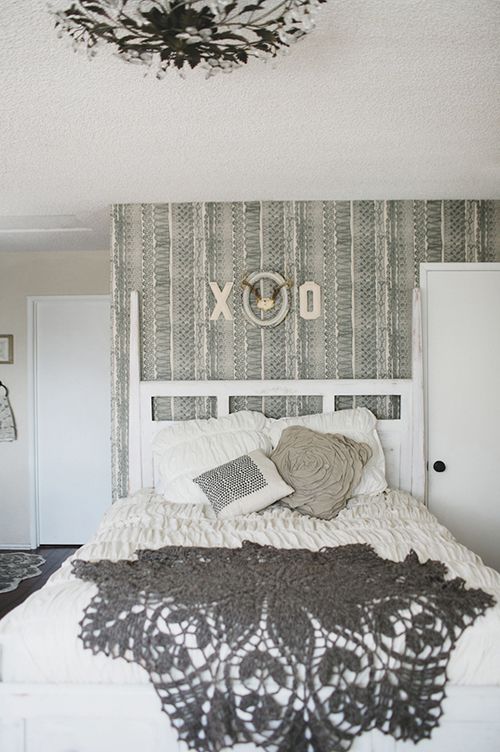 5. Lace Wallpaper
Transform your home with some beautifully patterned lace wallpaper that will instantly make it look more elegant. With a matching elaborate chandelier, you can be sure that your home will look sophisticated.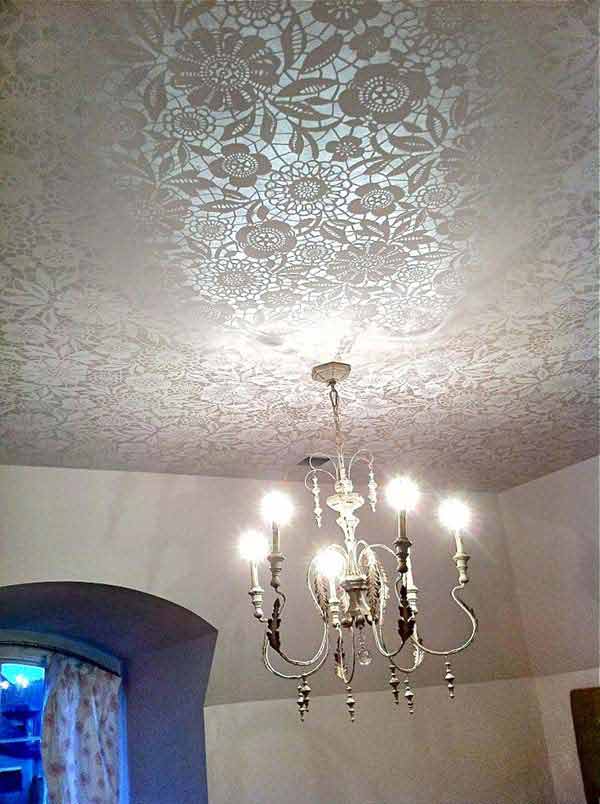 6. Lace Rug
Place a pretty and delicate lace rug on the floor of your bedroom to make it look more warm and inviting. You can use several small sized rugs to really make a style statement.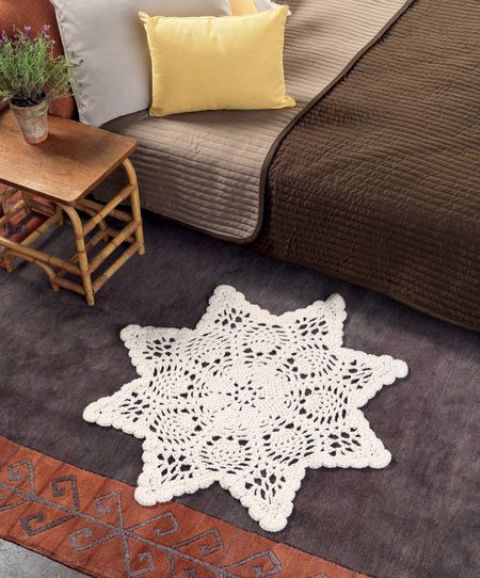 7. Lace Tablecloth
You can easily jazz up a boring table by adding an interesting tablecloth that not only protects the surface but makes it look more beautiful. A dainty lace tablecloth is placed on top of this bedroom side table that really enhances the shabby chic vibe of the room.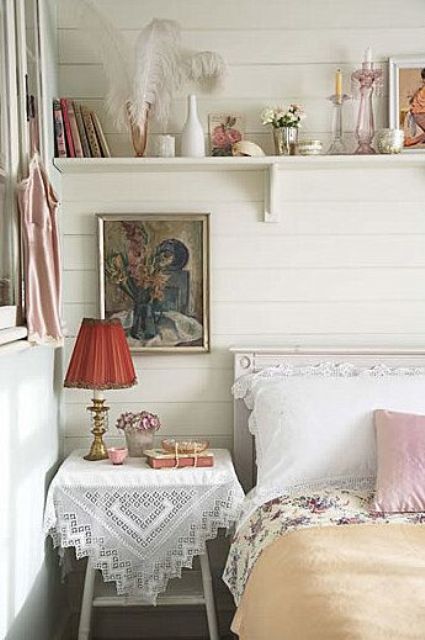 8. Lace Stencil Paint
Lace can be rather versatile and suit different styles based on how you use them. This charming bedroom looks even more luxurious when the plain blue wall is given an upgrade by stenciling some lace patterns that perfectly complements the rest of the bedroom's decor.