Choosing the right appliances to create the perfect kitchen can be rather daunting and it's something that you definitely have to plan carefully. After all, you'll want the heart of your home to have the essential appliances that fit your lifestyle or your home.
Plus, if you love to cook or experiment with new recipes, it's more important than ever to get it right.
Getting the necessary kitchen appliances to suit your needs
If you love baking, maybe you're considering a built-in oven so you can bake to your heart's content. Or maybe you're torn between getting a gas hob or an electric hob and are weighing the pros and cons of each type. It seems like there's a kitchen appliance for almost everything, making the choices endless especially if you're unsure where to start.
However don't panic or get overwhelmed with the wide range of appliances out there, because we're here to help.  Whether you're a satisfied singleton, new couple or someone with a big family, it's important that you get the right kitchen appliances that suit your needs and your kitchen's aesthetic.
Below, is a list of kitchen appliances that are absolutely essential, especially if you love nothing more than creating culinary masterpieces whenever you can.
1. Cooker Hood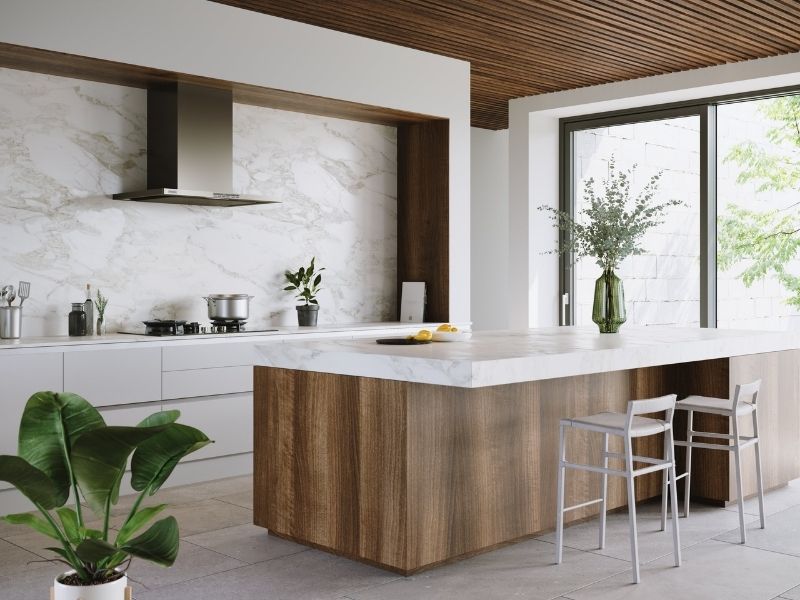 Picture: FUJIOH Cooker Hood FR-CL1890
If you love cooking but hate cleaning up, then you absolutely need a cooker hood. It's one of the most important kitchen appliances that can dramatically reduce the time spent on mopping that oily floor or getting the grease off the hob. Also known as a range hood, the cooker hood is a lifesaver, even if you don't cook every day.
That's because a good cooker hood works hard to keep your kitchen and home smoke-free. After all, nobody wants their home to smell like oily kitchen all the time. Cooker hoods are great for purifying and ventilating the air, especially after you've been on a cooking spree. It also helps to remove odour and grease from the cooking fumes produced, ensuring that your kitchen stays clean and fresh.
Choosing the right Cooker Hood
So, the question is: How do you know whether a cooker hood is good or not? It's pretty simple, actually. First of all, you need to ensure that it has a high oil capturing ratio to reduce the amount of grease that is mixed on the cooking fumes. Next, it should be easy to maintain so that you can clean it easily and has a low noise level for a clean and quiet kitchen.
Our recommendation:
While there is a large variety of cooker hoods out there, it can be rather intimidating when deciding which brand is the best for you. Luckily, FUJIOH, a well-known Japanese brand offers some of the best cooker hoods in the market currently.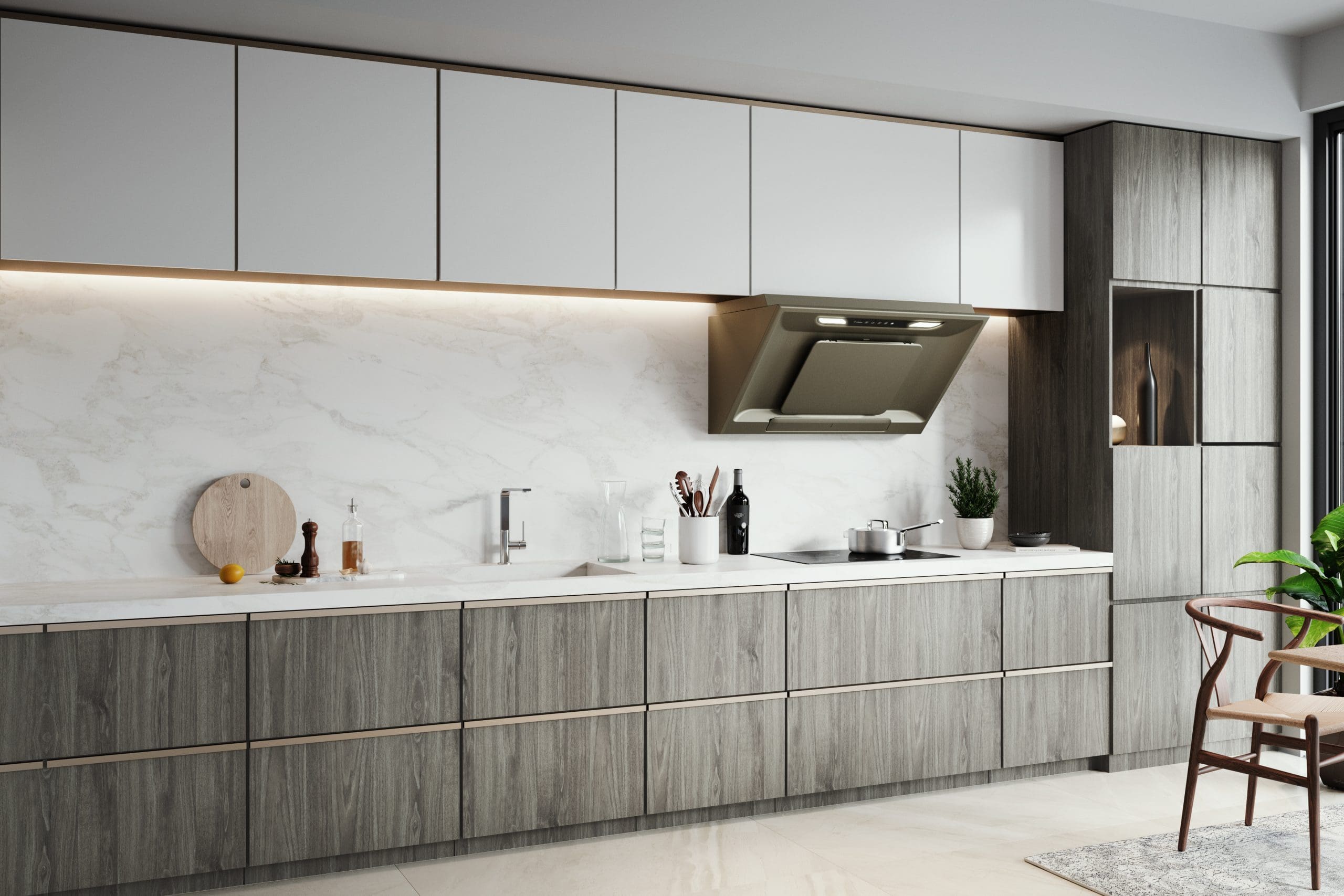 Picture: FUJIOH Cooker Hood FR-SC2090
In case you didn't know, FUJIOH's cooker hood has patented Oil Smasher Technology and has oil capturing ratio up to 94%, which is incredible. They also use oil-repellent paint coating to make sure that external body of cooker hood is easy to clean and wipe. Moreover, FUJIOH's Aqua Slit Filter are coated with Hydrophilic coating because of which, oil or grease can be washed with just water, making the cleaning hassle free and less time consuming.
FR-SC2090 & FR-CL1890 both cooker hoods are made in Japan using high-quality materials and comes with ventilating & recycling type. If you live in an apartment, then you can consider the recycling hood which do not require ducting work and is easy to install. Ventilating hood is a great choice for landed properties whereby smoke and moisture are directly removed to outside of the house, maintaining the fresher kitchen.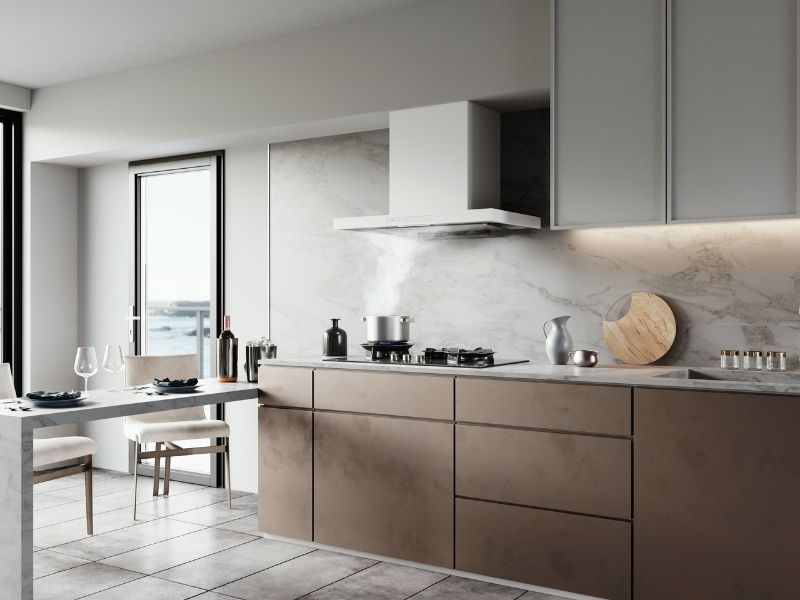 Picture: FUJIOH Cooker Hood FR-ST2190(coming soon)

Picture: FUJIOH Cooker Hood FR-ST2190(coming soon)
2. Hybrid Hob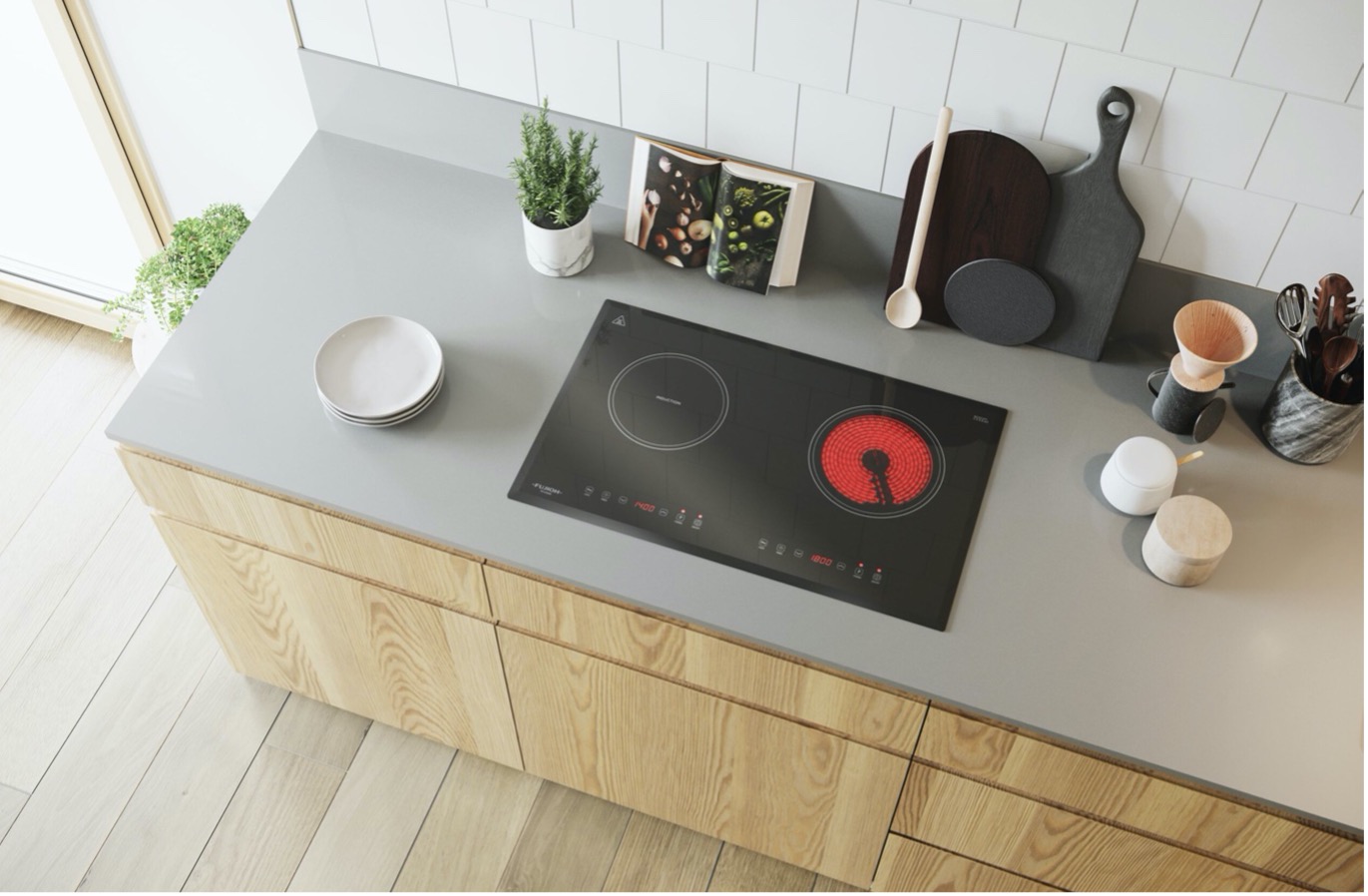 When searching for a hob to buy, chances are you'll get confused between gas, ceramic and induction. While gas hob can be rather traditional, it could be a hassle in compact homes. That's because the gas cylinder is rather bulky and will take up a lot of space.
Induction Hob
Meanwhile, induction hobs use powerful, high-frequency electromagnets that heat the pan but not the cooktop surface. Since they need pans with ferrous metal to heat, they are great for people who have kids and are afraid that they'll forget to turn off the hob as they only react with cookware.
If you want to check whether your pan is suitable, place a magnet there and if it sticks, then it will work fine.
Ceramic Hob
Ceramic hobs have coiled metal elements under tempered ceramic glass that are electronically heated. The coil heats the surface which then warms the pan. They typically use more energy to heat up the cooking zones than induction hobs, in which increase your electricity bills. However, the good thing is they can be used with almost any kind of cookware. Their surfaces will also remain warm after use but they're more affordable than induction hobs.
Our recommendation: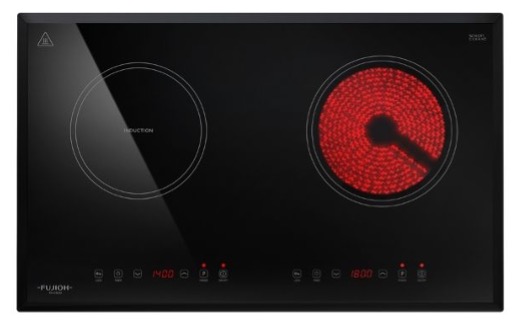 Picture: FUJIOH Hybrid Hob FH-IC6020
If you're torn between induction and ceramic, then don't worry because you can have the best of both worlds. FUJIOH has a hybrid hob that marries the induction and ceramic cooktops to create the perfect union.
The FH-IC6020 is sleek and polished, fitting in all the benefits of both hobs in one affordable package. This hybrid will make cooking so much easier and faster.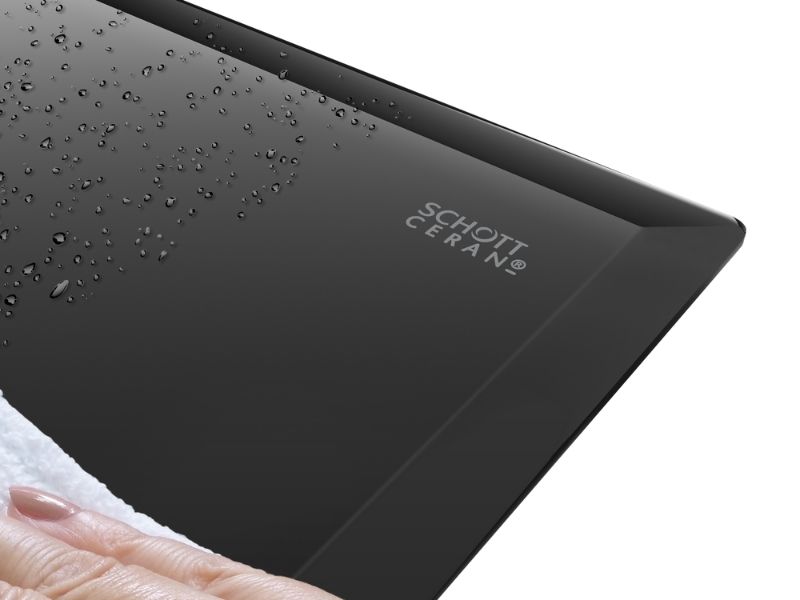 Moreover, it is also really easy to use with a Touch Control Panel. It is made of durable, SCHOTT CERAN ® Ceramic Glass with bevelled edge, which not only makes it look sleek and beautiful but is also very easy to maintain.
In addition, it also has 9 step power setting, where you can control the heat and temperature level to suit your different types of cooking and cuisines.
3. Built-In Microwave Oven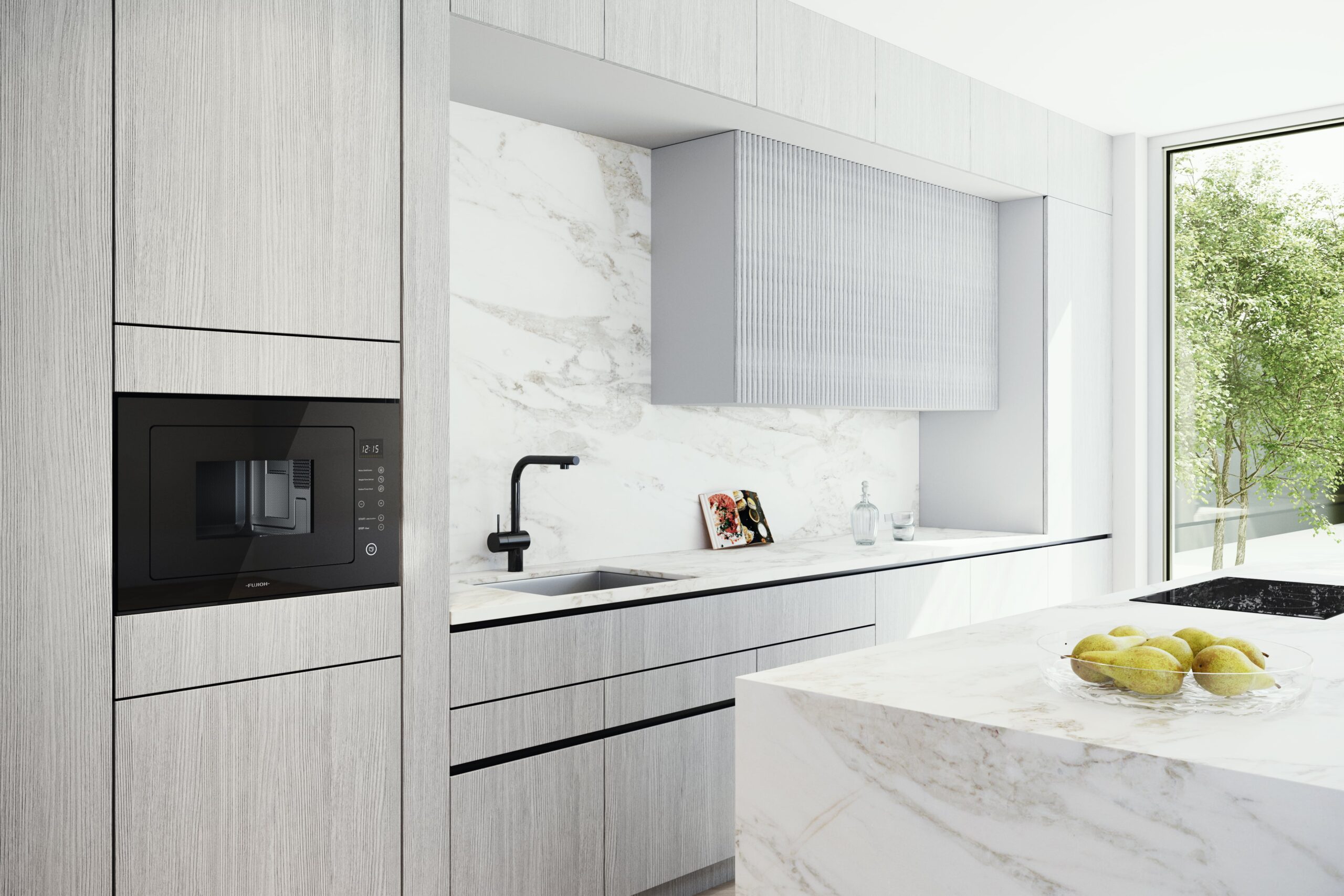 Another must-have kitchen appliance is the microwave oven, which is really amazing when you need to heat food up real quick. It's also useful when you want to defrost first and cook.
A good microwave should be easy to use and maintain. But if you don't have a lot of table space in your kitchen, we recommend getting a built-in microwave oven to help you maximise more of that wall space.
Our recommendation: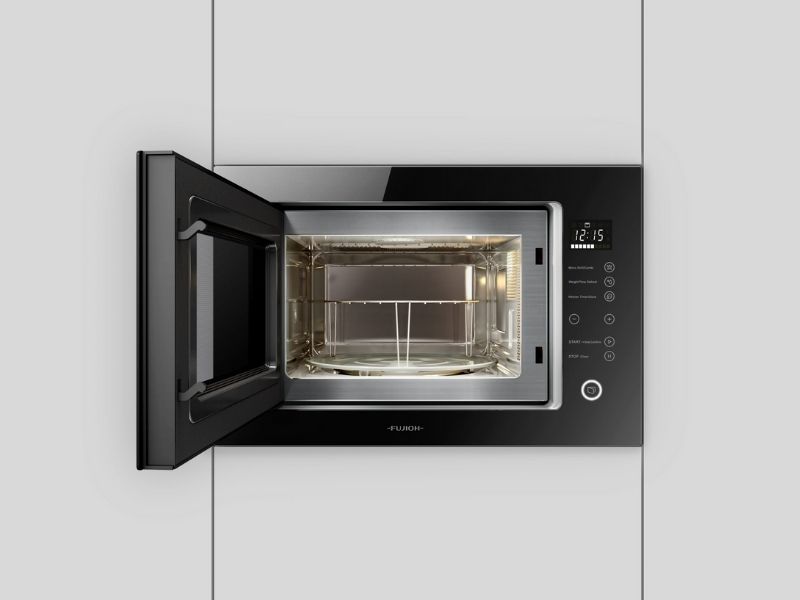 Picture: FUJIOH Microwave Oven FV-MW51
FUJIOH's FV-MW51 is a built-in microwave that not only pre-heat, defrosts and cooks, it also has the grill function. You'll get 8 auto cook menus as well, allowing you to experiment with way more recipes and make your life easier as it's a super convenient kitchen appliance.  It has a child lock to keep your children safe while the shiny glass surface and seamless cavity make the clean-up a breeze.
Moreover, it comes with electric door opening feature, which provide easy access to the microwave with just a single touch on the touch screen panel.
4. Built-In Oven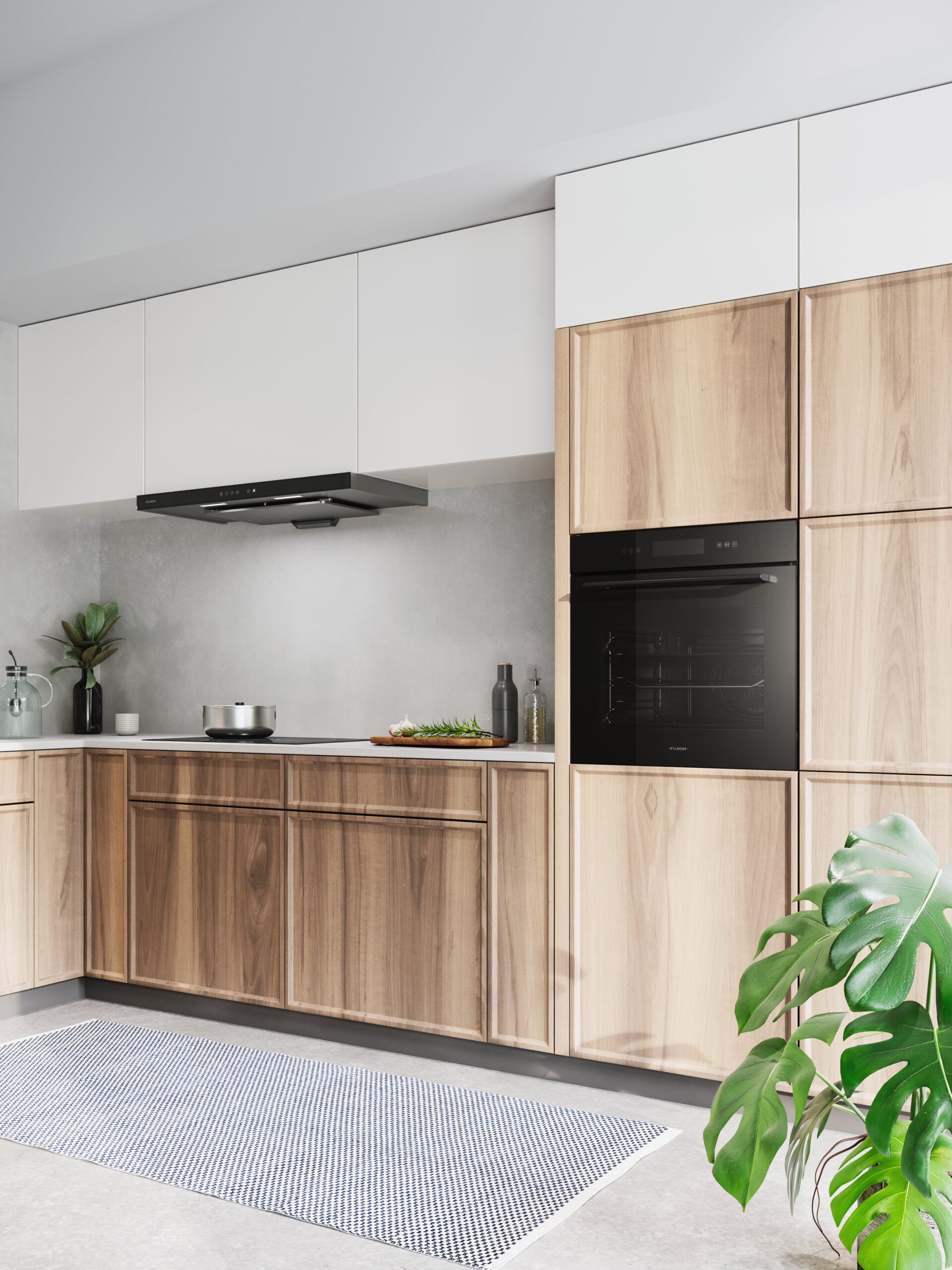 Last but not least, for the bakers, an oven. Ovens can be used to cook many different types of cuisine due to their versatility.  Ideally, a good oven should be user-friendly and have adequate safety functions. It should also come with accessories so you can cook various types of food.
While there are plenty of standalone ovens, having a built-in oven will save space and they are generally bigger so you can cook big batches of food.
Our recommendation: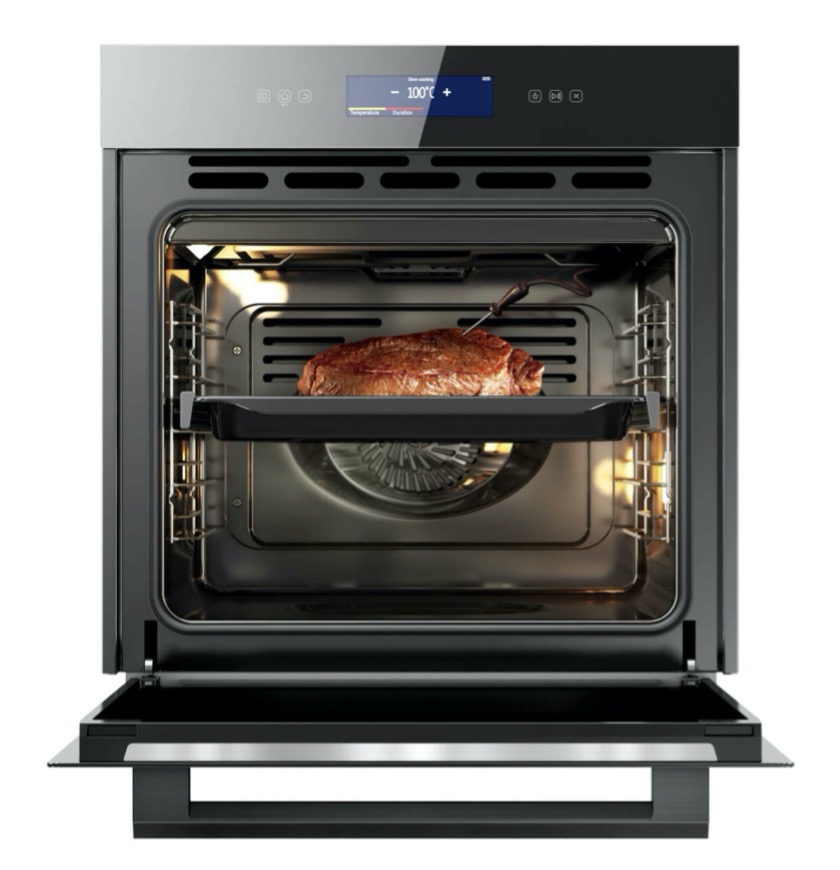 Picture: FUJIOH Oven FV-EL63
The FV-EL63 from FUJIOH has intelligent features and comes with three accessories: a wire rack, enamel baking tray and deep enamel baking tray. It has 2 sets of telescopic rails, 17 heating functions and 5 pre-set cook programs so you have countless ways to create your next gourmet dish. The triple layer glass and enamel lining looks good and reduces the heat that it emanates.
Look no further for quality kitchen appliances from FUJIOH
All of these kitchen appliances are important to create the perfect kitchen for cooking and making delicious meals. This is in line with FUJIOH's vision of improving the air environment, by continuously introducing true comfort and convenience for everyday life.
If you need help to design your dream kitchen,  FUJIOH would be the best choice for all of your kitchen appliances needs.  What's more, FUJIOH is having Hood & Hob bundle promo which is running from now till 30th Sep 2021. Take full advantage of this promotion and complete your dream kitchen with these amazing deals.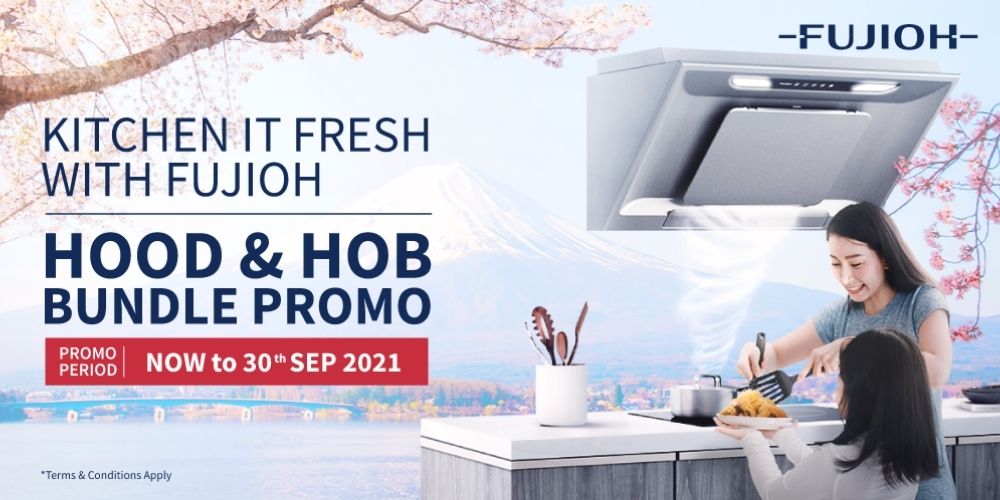 If you are interested to find out more, kindly visit their official website and social media platforms below: