The dining room is one of the places that you would do most of your entertaining, next to the living room and is also one of the places where friends and family would gather to eat. As it is such a social gathering place, it is important to make it look warm and inviting so here's a few dining room styles that can get you inspired.
1. Modern and Rustic Dining Room
This bright and airy dining room is the perfect place to entertain your guests and make them feel right at home especially with the gorgeous wooden table right at the center of it. The oversized light fixture adds interest to the room while the picturesque painting complements the look perfectly.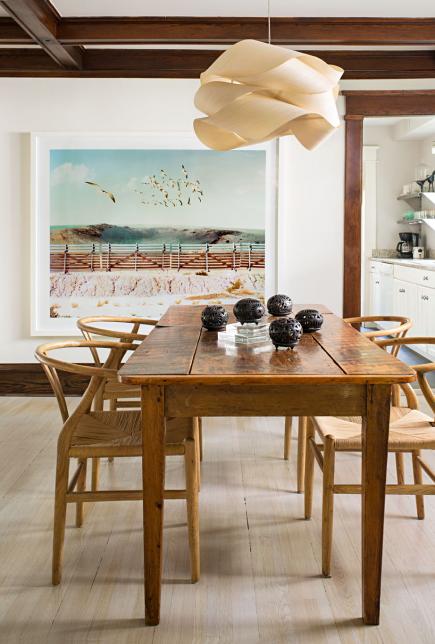 2. Vintage Chic Dining Room
Vintage styles can be really beautiful when you use it right and this homey dining room embodies it perfectly, if you're looking for transparent dining chairs, be sure to read on for more information. However, the antique looking chairs with the retro grain sacks seating harks back to the olden times while the ornate chandelier keeps things elegant.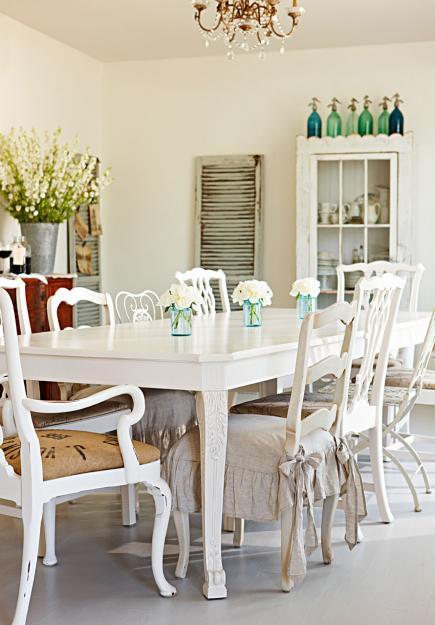 3. Dramatic Black Dining Room
impress your guests with this striking dining room cloaked in a bluish black paint that doesn't look gloomy at all with its luxurious fittings. The animal print chairs add a bit of fun to the room while the heavy golden chandelier still keeps the room elegant.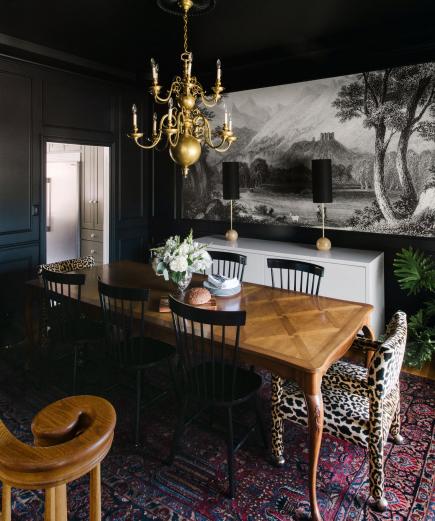 4. Nature-inspired Dining Room
This dining room is dressed in warm colours inspired by nature and creates a casual, relaxing atmosphere. The chandelier made of twigs is the main focal point while the little potted plants on the table refreshes the room.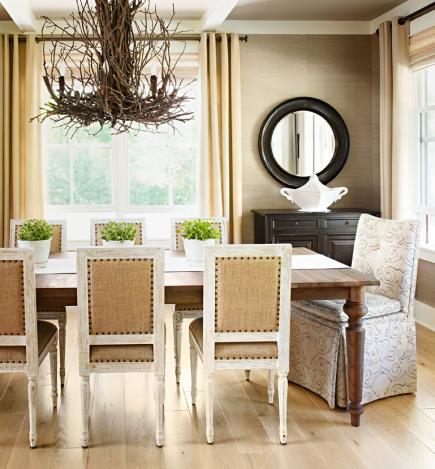 5. Picnic Style Dining Room
The main attraction in this spacious dining room has got to be the massive dining room that promotes bonding over a good meal. The large windows let in plenty of natural light while the simple chairs and bench provides plenty of comfy seating options.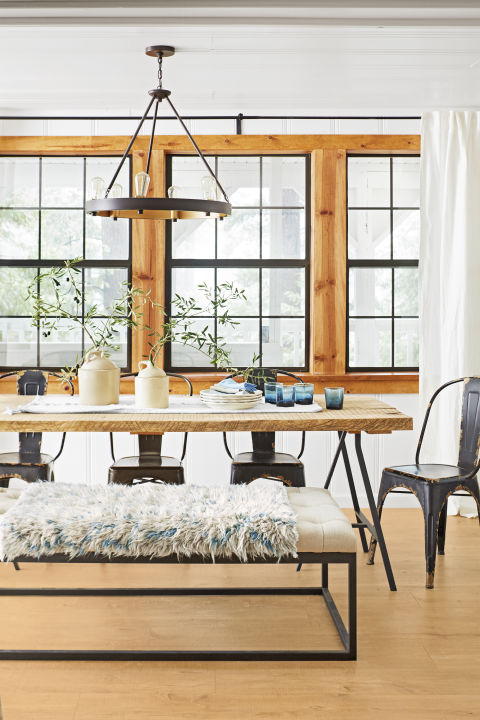 6. Bold and Colourful Dining Room
Bright and vibrant colours inject a sense of fun and playfulness into this dining room that adds to its homey vibe. Don't be afraid to play around with strong, contrasting colours to create this look.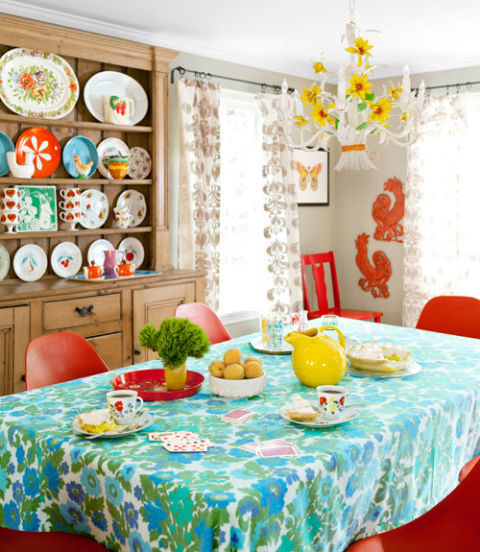 7. Luxurious Dining Room
Create a grand space for your dining room with heavy, ornate pieces of furniture such as the sparkling chandelier that is discreetly toned down by the sophisticated chairs and simple table. The gilded details sprinkled throughout the room adds more lavishness.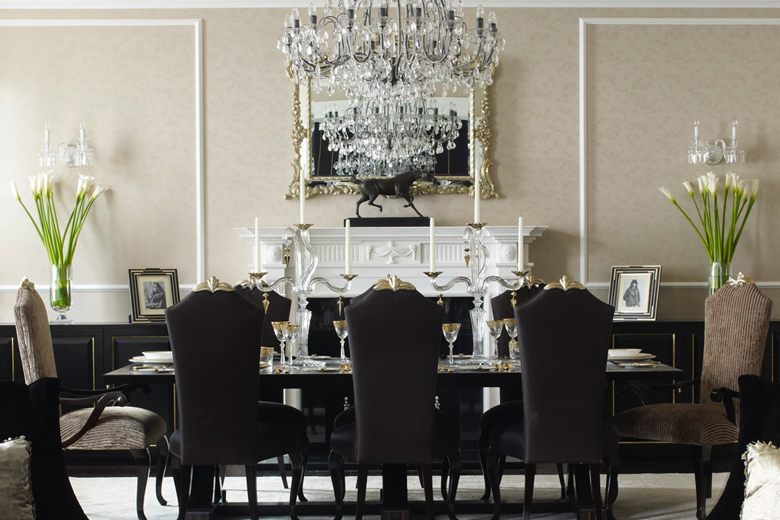 8. Quirky Dining Room
At first glance, this dining room looks ordinary but warm and inviting. However,  you will find that one of the walls is covered with colourful shutters; which makes it look really funky and unique.