Florals evoke a sense of freshness and bring some life to the house so it will really make your home feel warm and inviting. Deck out your home in various floral styles to bring out those blooms charmingly in your interiors. Here are some awesome ideas to use florals in your home.
1. Floral Backsplash
Brighten up your bland kitchen with a cheery backsplash on the wall which works especially well if your kitchen uses a neutral coloured palette. You can use wallpaper or fabric behind a sheet of tempered glass to keep it more durable.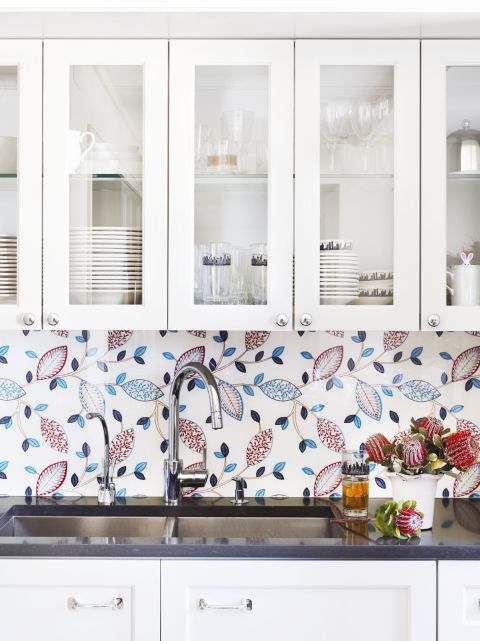 2. Bold Floral Wallpaper
Adorn your walls with some perky floral wallpaper that will instantly wow your guests when they enter your home. To keep it from being too overwhelming, keep the rest of the furniture to a minimum and let the wallpaper take center stage.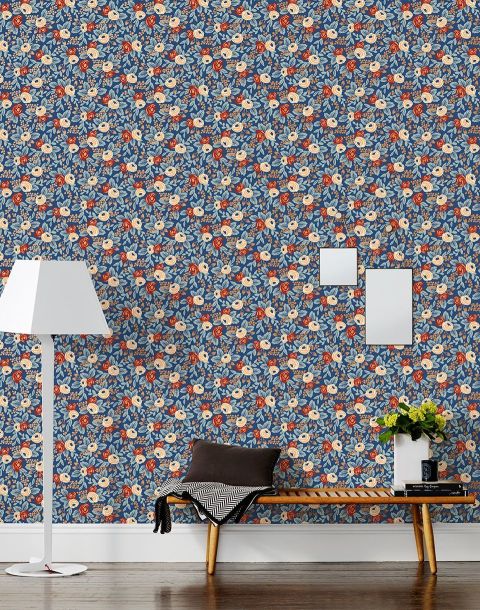 3. Pretty Floral Headboard
Spice up your room with an interesting looking headboard that is covered in florals which makes it look extra whimsical. Paired with the rest of the room covered in sweet pastel colours, this room is the stuff of dreams.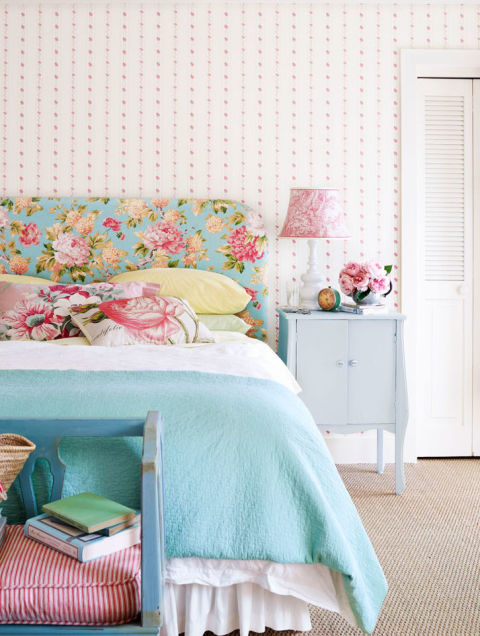 4. Floral Chintz Living Room
In this cosy and feminine living room, use florals to deck the room out in a romantic and quirky way for a warm living space. The plush velvet blue sofa keeps the whole room from being just a little girlish.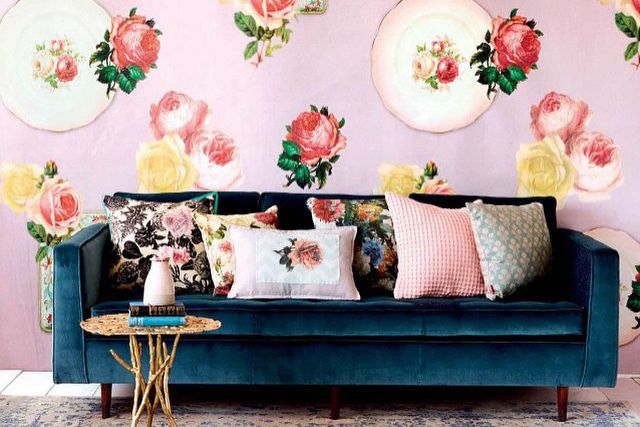 5. Floral Lampshade
If your room has a boring chandelier that you would like to jazz up then you can consider getting a whimsical lampshade and fitting it on your light fixtures for an instant transformation. The muted feature wall goes really well with the lampshade.
6. Fresh Floral Curtains
This bright and airy living room's windows are given a dose of spring with the gorgeous floral curtains that looks fresh and lively. Coupled with the other floral elements in the room, it definitely makes a really stylish room.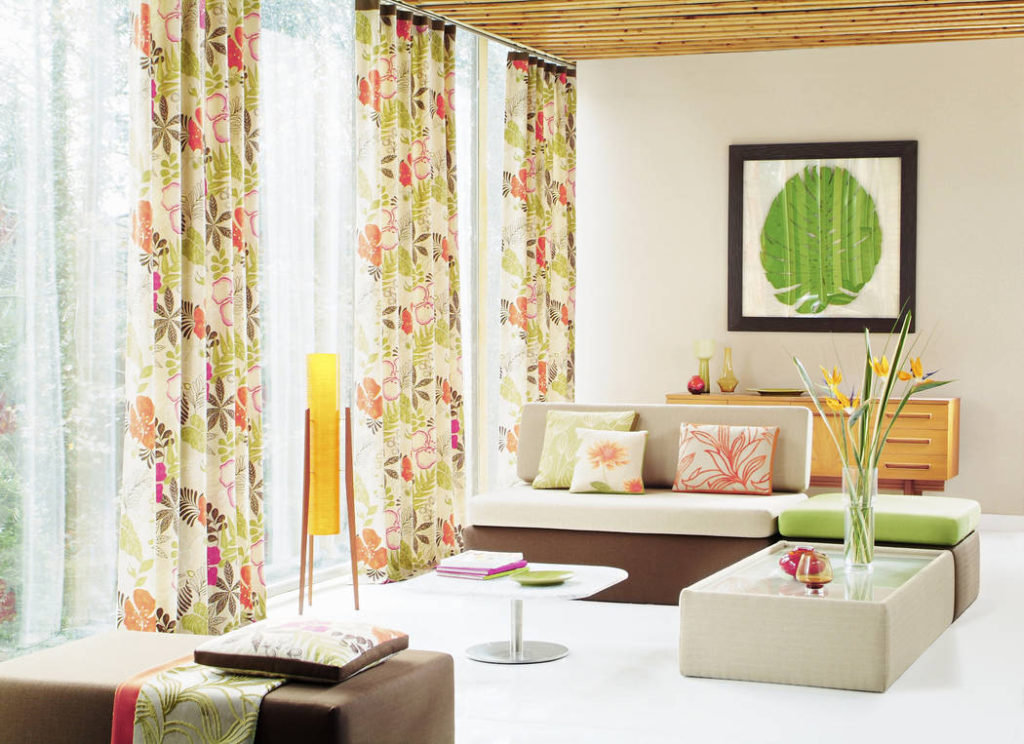 7. Sweet Powder Room
This powder room would have looked bland and uninteresting if not for the beautiful floral print wallpaper covering the walls. The wallpaper pulls together the black-and-white theme of the powder room and unifies the look.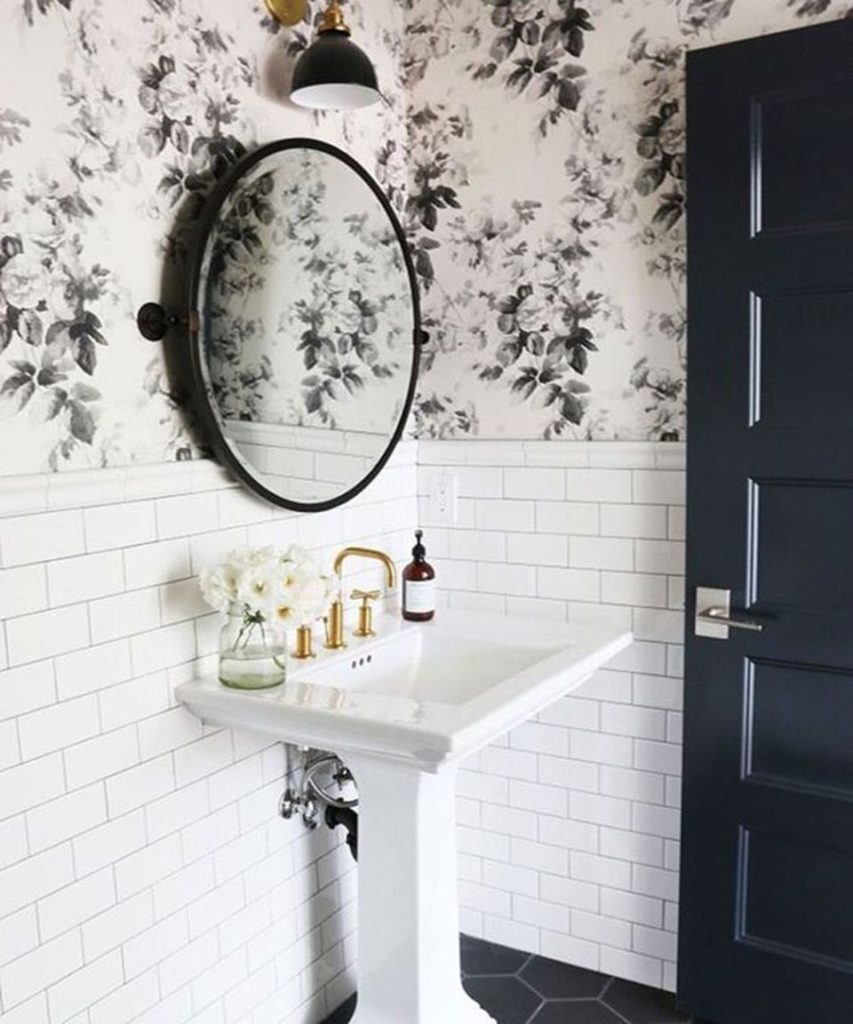 8. Botanical Bedding
If you have always dreamed of sleeping among green, leafy things then the next best thing is to dress up your bed in botanical prints. The other vintage elements in the room makes it look super dreamy.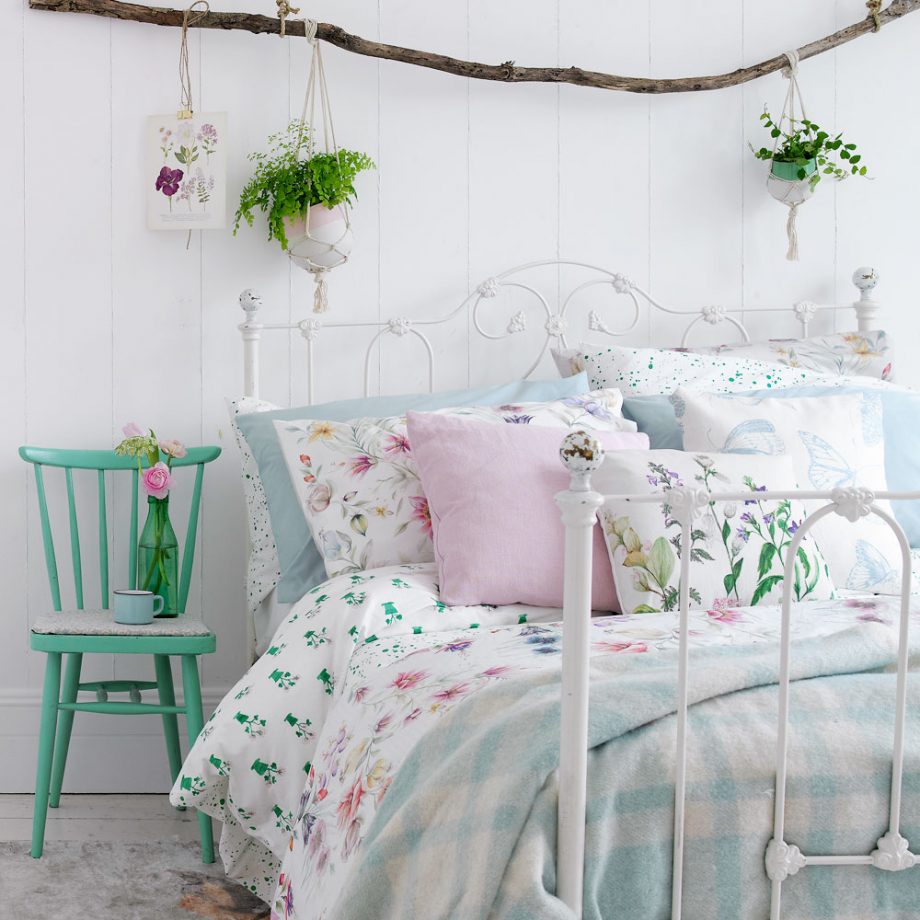 9. Nature Filled Living Room
Create your very own indoor garden with this nature inspired living room that looks super uplifting and stylish. With fresh plants as accessories and botanical prints on the furniture, you will feel like you are in your very own garden.