A home is where you can unwind after a long day out at work. It's also a place to spend and gather with loved ones to catch up. As such, most of us will want a home that exudes calm, tranquillity and happiness. Here are some decor ideas to help you achieve that serene ambience at home!
1. Choose solids and subtle patterns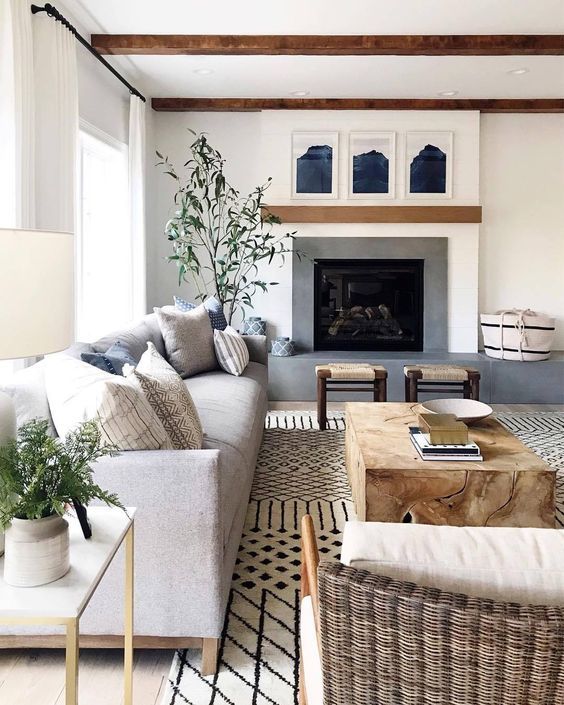 Bright and loud patterns can be fun but if you're aiming for calm and serenity, solids and subtle patterns are what you should be looking for. Subtle patterns are lines and shapes that are not too busy such as herringbone, tone-on-tone stripes and tiny dots.
2. Go for calm hues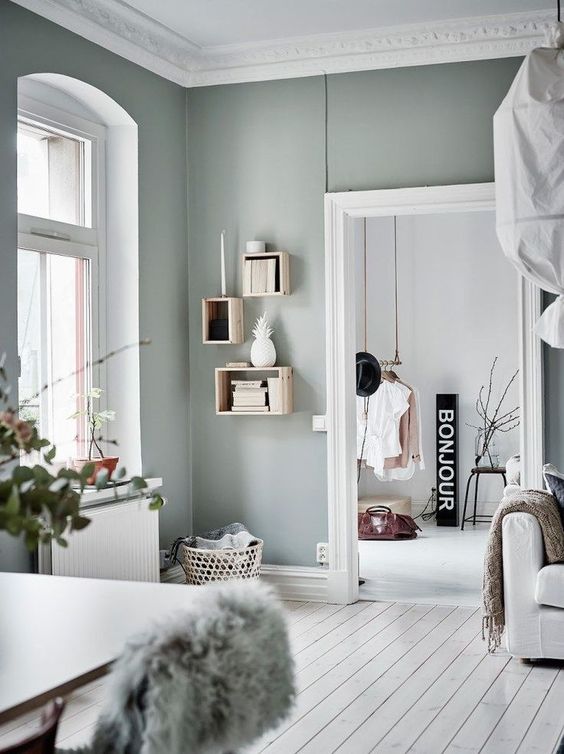 The first calm and cool shade that pops into a lot of our minds will be the blue to green shades. Other colours to try out are muted shades such as rose, taupe, peach and mocha. Pastels work well too. As long as looking at the colour make you feel at ease, it's the right colour to get. Check out the other colour schemes in the captions below!
3. Closed storage is key
Visual noise contributes to our stress indirectly. To help reduce this in the house, hide belongings away in closets and drawers but only keep a few to display. A tray for holding miscellaneous items can pile up if we're not strict with ourselves so perhaps it's time to sort that out too! Once the wires are all sorted and kept out of sight, you can feel the tranqiullity setting in.
4. Bring in natural materials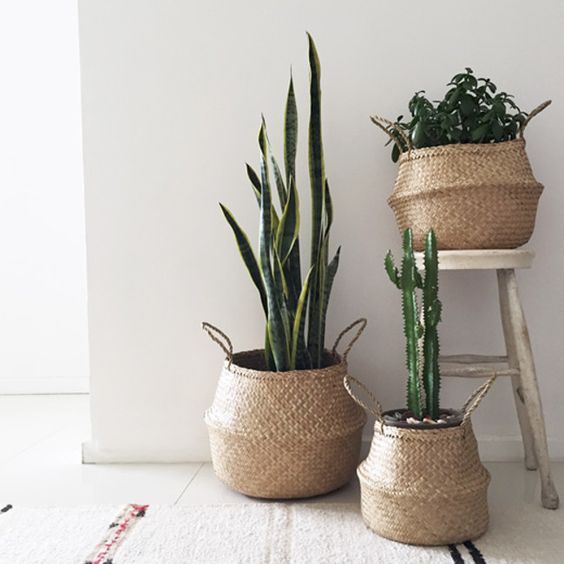 Natural materials make the home feel homey and they don't come in loud colours! Natural materials can be a wooden coaster, woven baskets, natural-fiber rugs, driftwood, seashells and pressed leaves and flowers.
5. Embrace soothing sounds
Another way to embrace nature is to bring in soothing sounds such as the sound of waves crashing on the shore, the rain or playing music that calms you. Fountains, no matter the shape or size, are a good way to help achieve that Zen atmosphere. The sound of soft, bubbling water is soothing and a cheat way to bring nature in. The feeling of being calm and relaxed is addictive, to say the least! There are many online shops out there that have sound equipment for people who want that all encapsulated sound that fills the entire room, top to bottom, it is worth investing in something that you know you'll use time and time again.
6. Lighting is important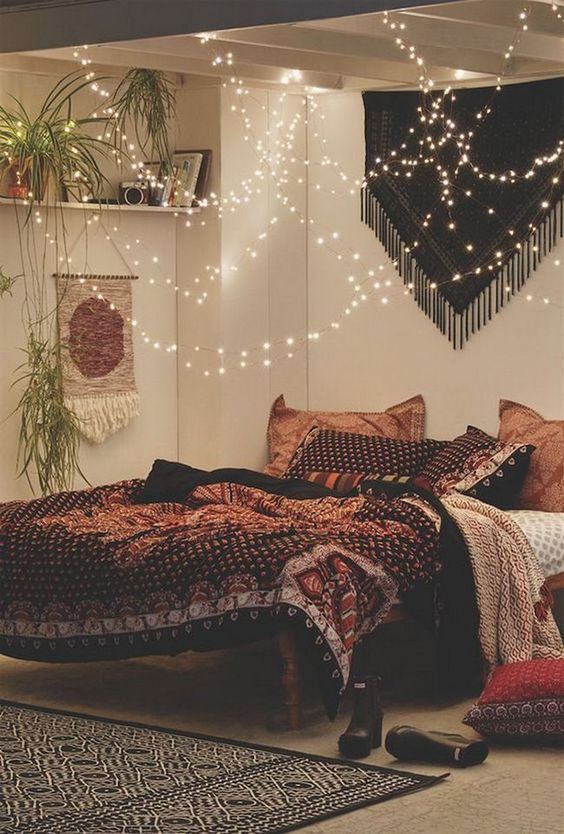 Yellow lights are less harsh as compared to white lights but nothing beats natural lighting. Allow natural light in by keeping the curtains open during daytime. When it comes to night time, reach for softer lights such as fairy lights, candles, lamps or lanterns. These soft lighting helps one to unwind and will help prepare the body and mind for rest.
7. Put away gadgets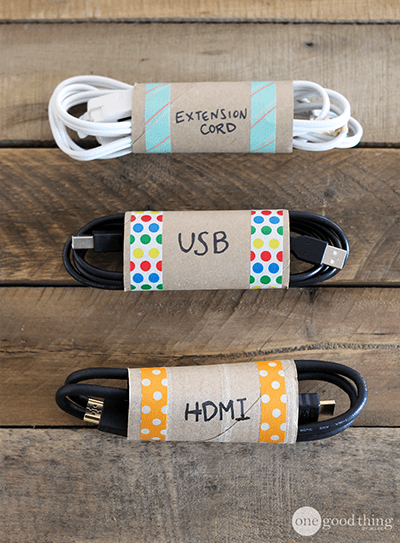 As much as we love our gadgets, sometimes the waves they emit are what adds to our anxiety and restless sleep. If possible, put your gadgets and phones away when you go to bed. Putting away gadgets also goes beyond hiding gadgets in drawers. A mess of tangled cords adds to the anxiety and clutter. To keep it organized a little, you can dedicate a drawer just for all the cords and chargers when they are not in use or tie up longer wires.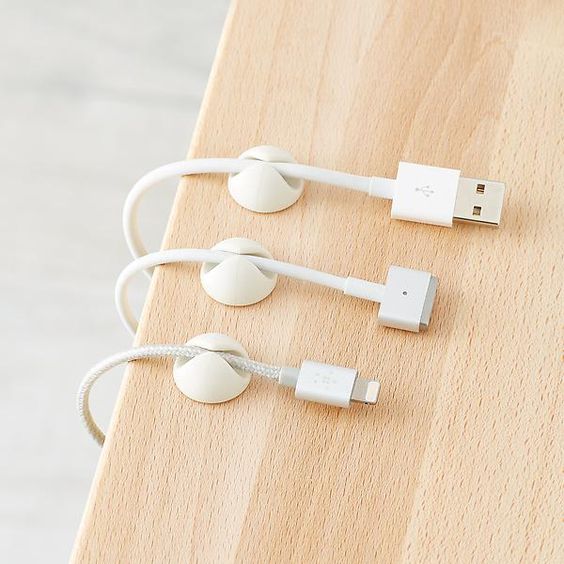 8. Find a quiet corner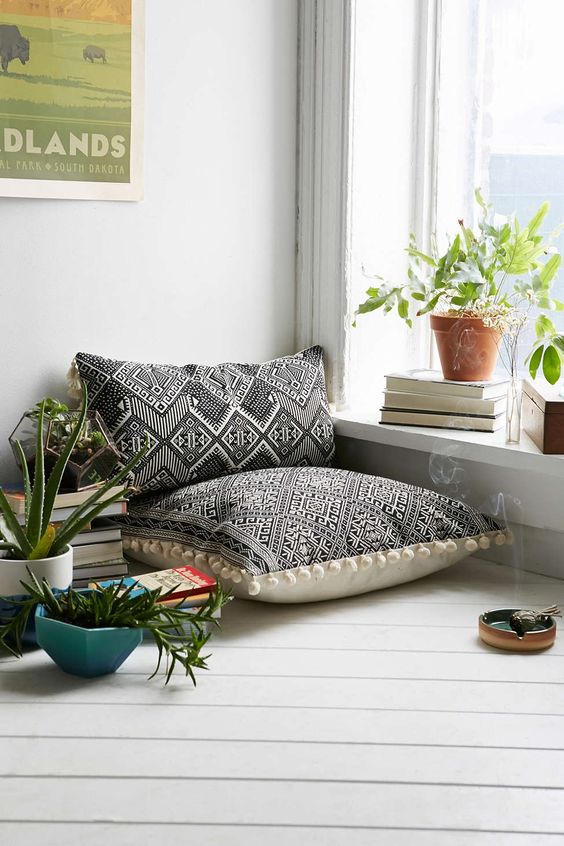 Sometimes the house is not quiet enough to sit and do our own thing. To help get back some sanity or me-time of your own, create or find a quiet corner in the house. It can even be outdoors. It should be a place where you can sit and do almost nothing just to break away from the usual hustle and bustle. It doesn't have to be a special room or corner. If there's really no such space, take note of times when the house is less busy or less active.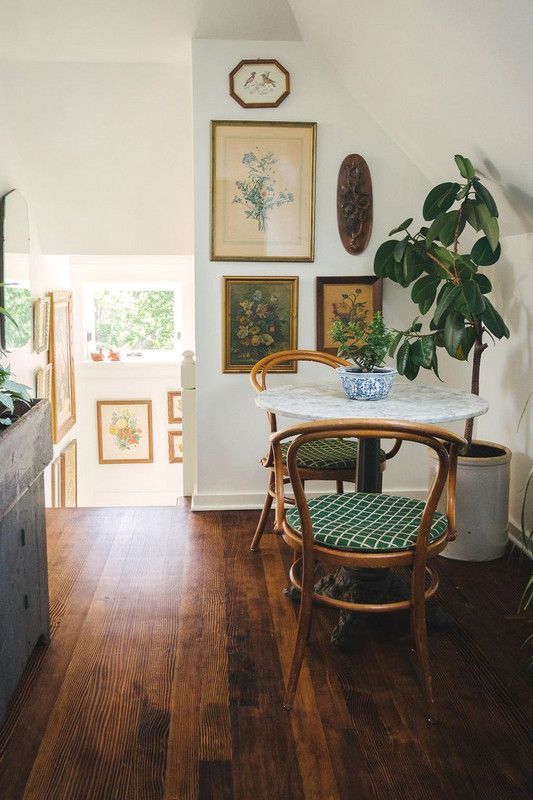 Feature images from Pinterest