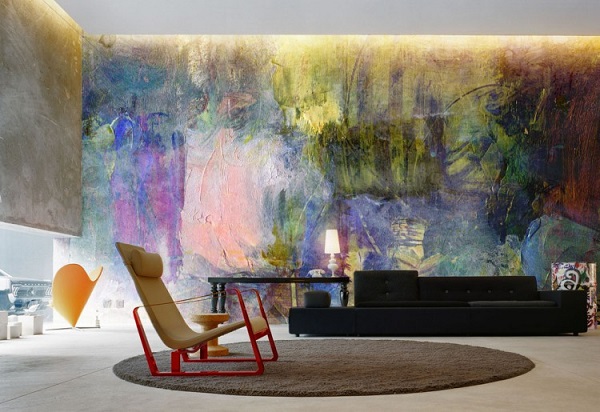 Painting your home doesn't mean just colouring the walls red, blue, purple or green. This is of course much more to it. Selecting paint is not a cakewalk as it appears. Before colouring your home lamely with your favourite colour, you must keep a few things in mind. So, to make your work easier we present you top 10 tips in choosing paint for your home.
Tip No. 1- Keep your personality in mind
Your home colour should define you as a person. Choose a colour that goes with your personality. If you are a vibrant and vivacious personality, choose warm colours, if you are an introverted or subdued personality, cool colours should be your colour of choice.
Tip No. 2- Keep the size of the space in mind
Warm colours like red, orange, et al advance or appear to come closer. So, if you want to make a large room looks inviting and cosier. Use warm paint colours. On the other hand, if you are painting a small room, use cool colours like greens and blues, to make the room appear larger.
Tip No. 3- Keep direction in mind
Another aspect you should keep in mind is the direction, i.e., is your north facing, south facing, east facing or west facing? The natural light in north facing rooms doesn't change much during whole day, choose warm colours like yellow or red here. While the light gets too bright during day in south facing rooms. So, choose neutral colours. In east and west facing rooms, the amount of light remains same during early mornings or late afternoons, so it is advisable to use neutral, warm or cream colours in these rooms.
Tip No. 4- High and low ceilings also play a part
If your room has a very high ceiling and you want to make it appear low, paint it with one or two shades darker than the shade on the wall. And, conversely, if the ceiling of your room is too low and makes the room appear claustrophobic, paint it with lighter shade.
Tip No. 5- Swear by colour wheel
You should always consider the colour wheel before making lame choices. Use colour wheel to know which colour will go well with which colour. Paint your room with colours that complement each other.
Tip No. 6-  Keep other things of the room also in mind
Your room will appear claustrophobic if you use bold textures and prints in a room painted with bold colour. Try to make a balance between colours, textures, prints, accessories, etc. If you are using too much of bold accessories in the room, go for neutral colours on wall and vice-versa.
Tip No. 7- Colours appear dark when dry
While choosing colour, do not make decision immediately applying paint on wall to test. Let it dry and then decide. Colour gets dark when the paint dries up. Also, do not test it on white wall. Test the paint colour near a sofa or a piece of furniture.
Tip No. 8- Keep weather in mind
If your home is in a place where you get too much of rain or too much of sun, choose the quality of external colour keeping that in mind.
Tip No. 9- Natural lights
If your room receives too little natural light, use mineral dense colours and jewelled tones.
Tip No. 10- Keep exterior colour neat
Play safe by painting your exterior walls with neutrals.