It is important to have a relaxation zone in the house where you can refresh yourself after a long and weary day outside. Of course, the bedroom or living room works perfectly but sometimes you just need a little corner to rejuvenate your thoughts. There's where a window seat comes in handy, even if it's a small one and here are some ideas for you to get started.
1. Corner Seat
If you don't have much space in your home, you can also create a cosy little corner in an awkward corner for a spot facing the window to daydream. This feminine and trendy seat looks simply gorgeous with floral prints.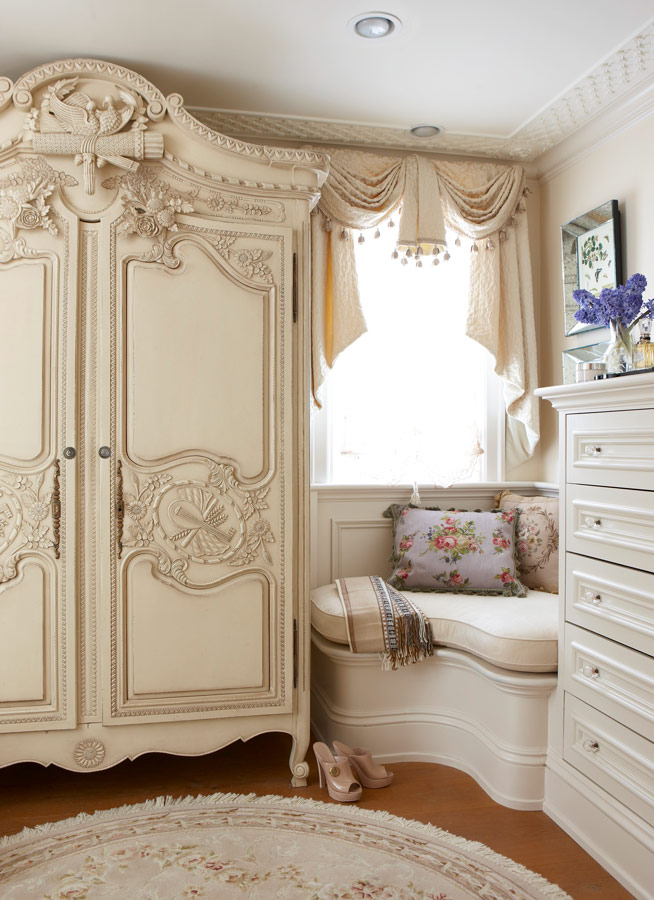 2. Built-in Shelf Seat
These shelves help to increase storage in your home and provide a comfy window seat for you to curl up and relax. You might even want to stash a book or two in the shelves nearby as it makes a rather reading spot.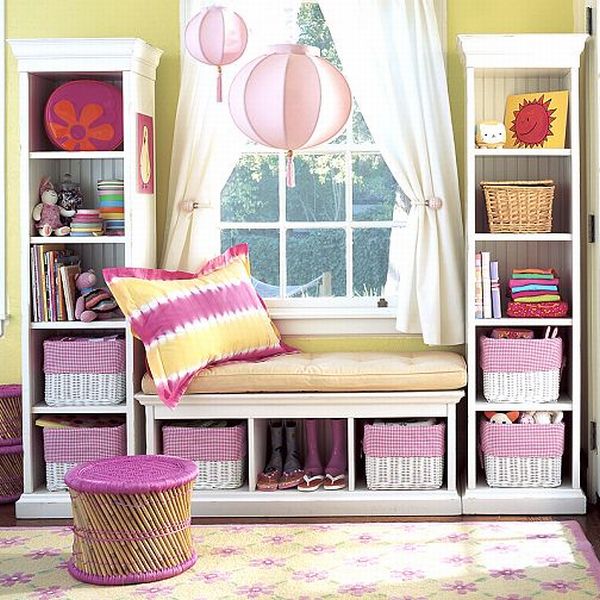 3. Overstuffed Seat
Nothing says comfort quite like these puffy and overstuffed cushions and seat that make up this window seat. Stretching for almost three windows, you can be sure that you will be enjoy a good view when you are relaxing on the seat.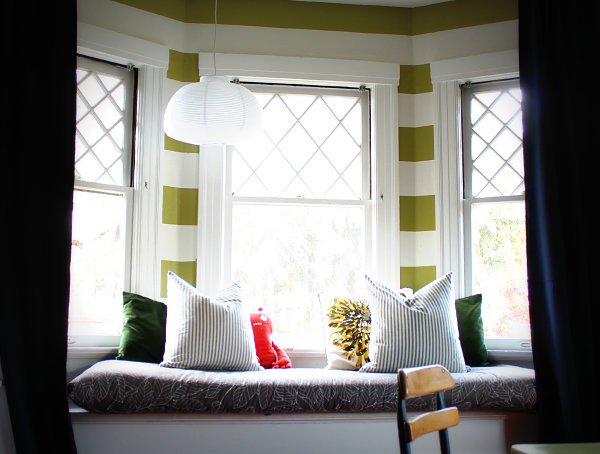 4. Window Seat in Home Office
Sometimes we need to take a breather even when we are busy with work and installing a little window seat in your home office will work wonders. It's the perfect place to destress and mull over life when you want to take a short break.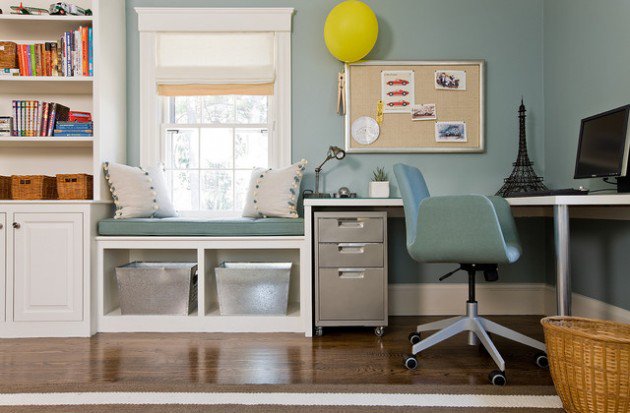 5. Bright Window Seat
Inject some colour into your bedroom with this vividly coloured window seat that is nicely framed in a similar orange alcove. A few soft pillows complete the look and is perfect for daydreaming sessions.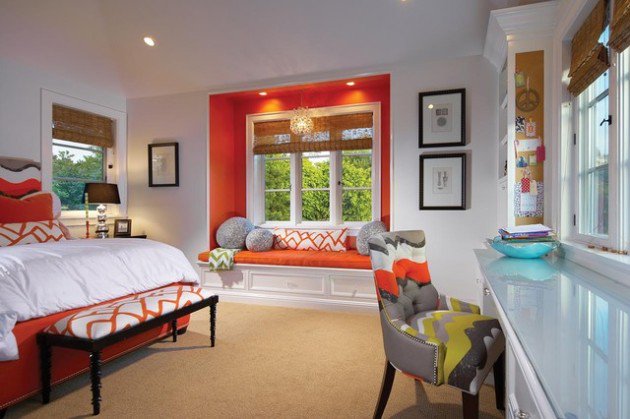 6. Extra Seating
Here's where a window seat can come in handy especially if you have an awkward, long space. Create a long bench that can be used for dining or entertaining purposes when the need arises.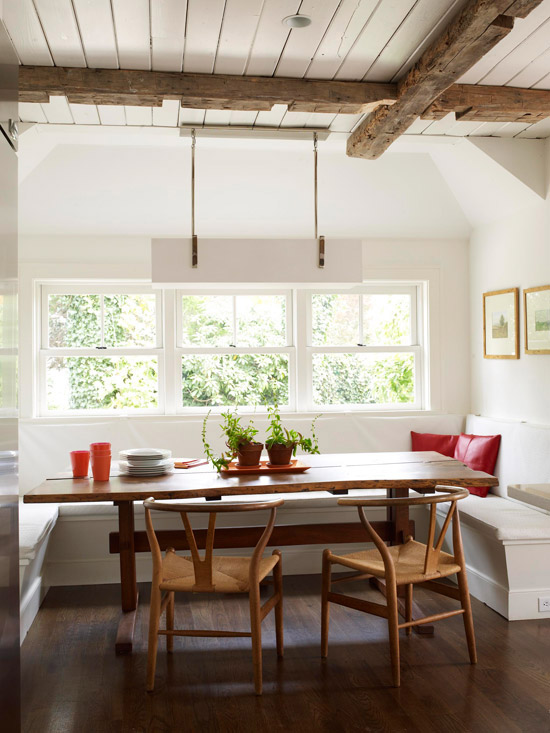 7. Hidden Window Seat
Sometimes you want to keep your window seat away from prying eyes and hanging some stylish drapes to cleverly conceal it is actually a really good idea. Not only can you hide the seat but you can disappear for awhile when you are sitting on the seat.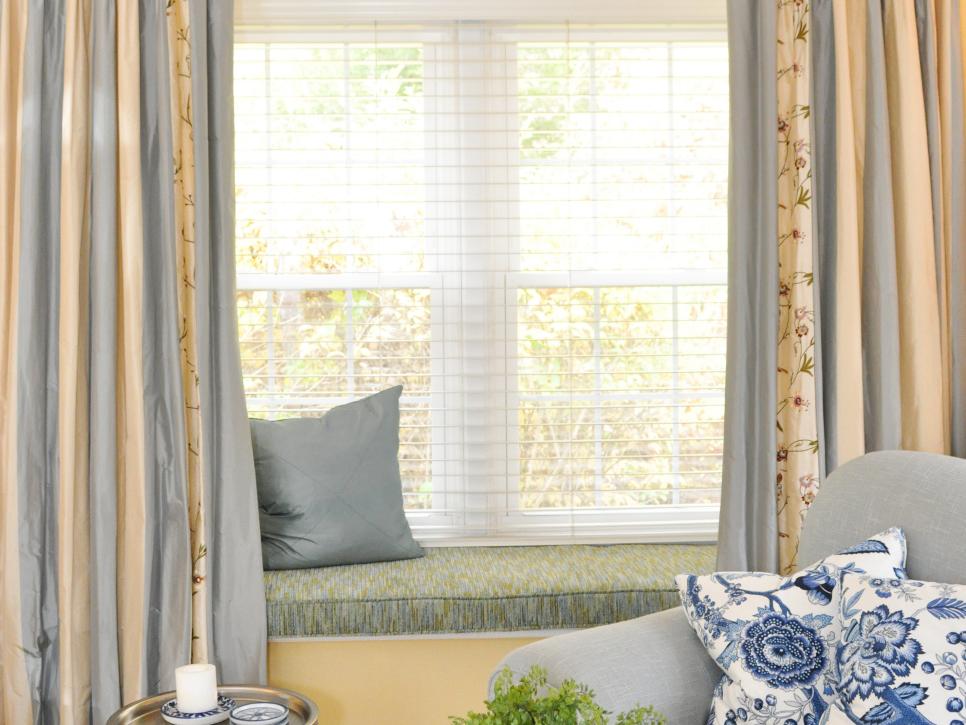 8. Simple Seat
This modern home boasts a minimalist and contemporary aesthetic which is clearly seen in the sleek window seat. The large windows allow the sunlight to stream in and is a great spot to relax when you have the chance.