As much as it may be counterintuitive to dress up your kitchen in dark colours, sometimes it can work really well and look great in your home. Before you start thinking that kitchens should only in bright or neutral tones, they can actually be very aesthetically pleasing in dark shades when done right. Below is a list of several dark kitchens that are done up in amazing tones that might just inspire you on your next kitchen makeover.
1. Dark Industrial Kitchen
Combining dark paint and unfinished concrete in this kitchen gives it a rather chic, raw look that works thanks to its sleek fittings and several modern appliances.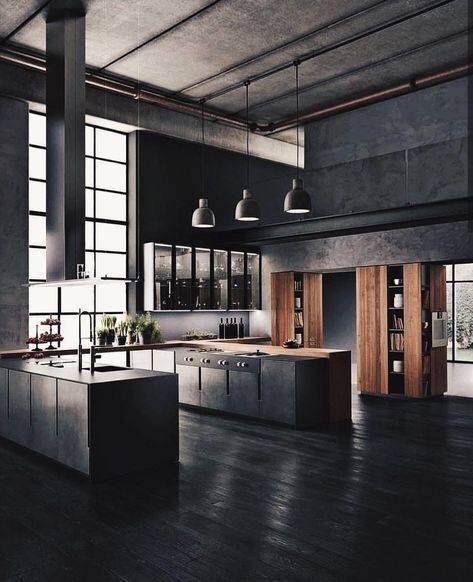 Source
2. Modern Dark Kitchen
This kitchen is very modern and homey even though it has a predominantly dark colour scheme. Wood is added to the decor to warm up the kitchen.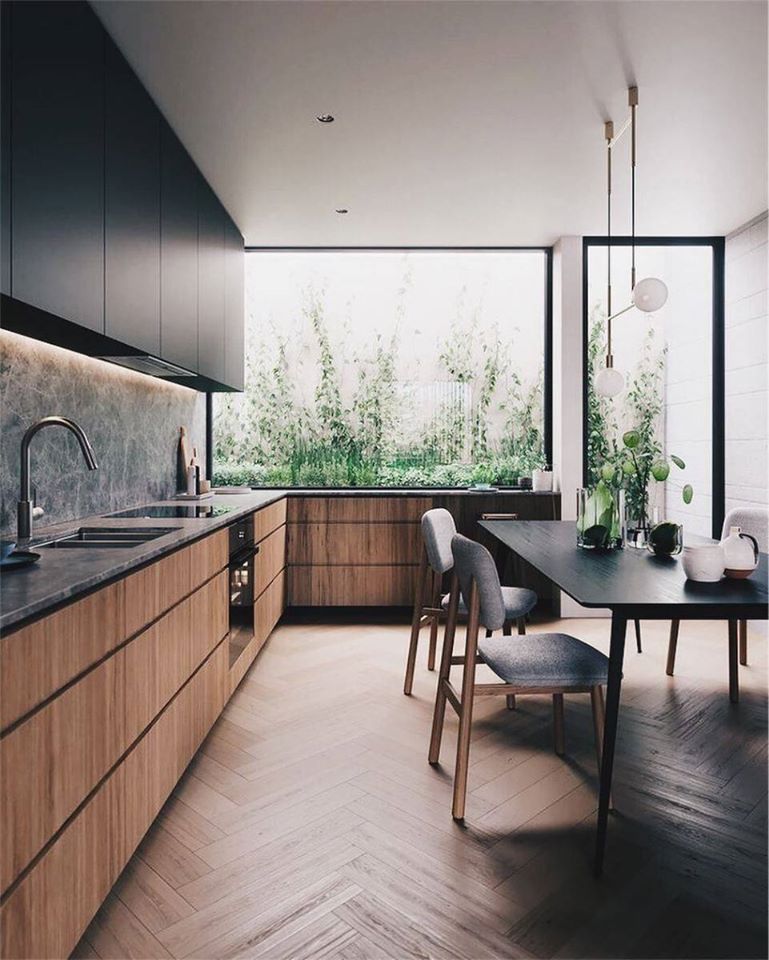 Source
3. Sleek Dark Kitchen
Again, wood and dark tones are used in this kitchen but this time, futuristic and sleek lighting adds some visual interest. The wrought iron chairs complement the rest of the decor.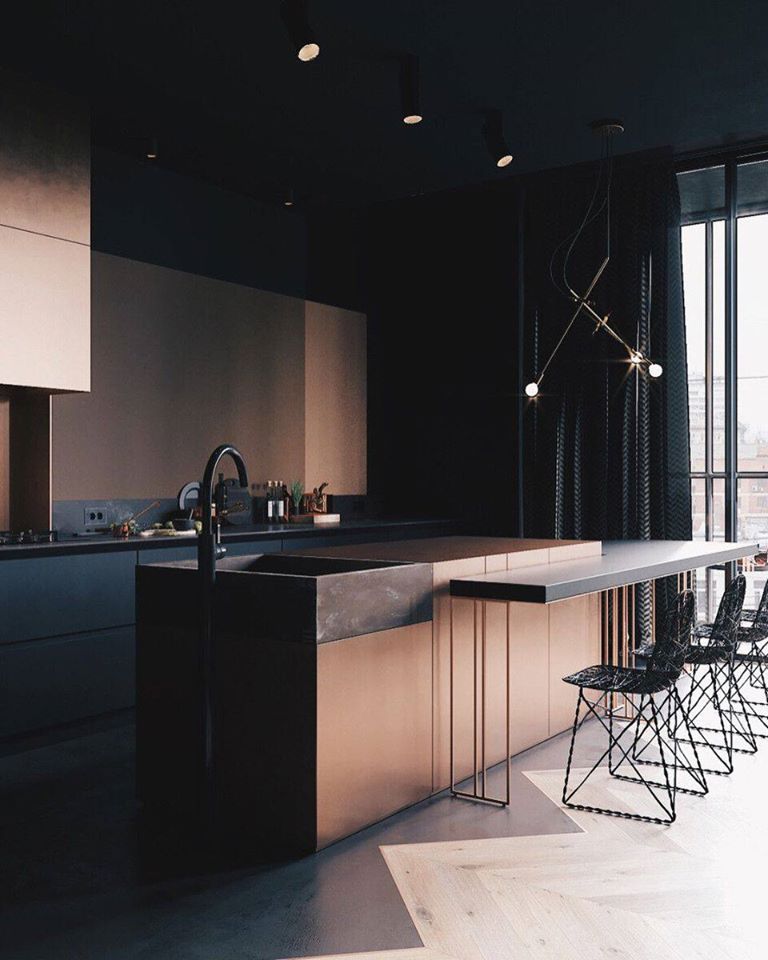 Source
4. Simple Dark Kitchen
If you aren't doing much cooking in the kitchen, just a simple design like this one will suffice. The wood elements balance out the dark colours nicely.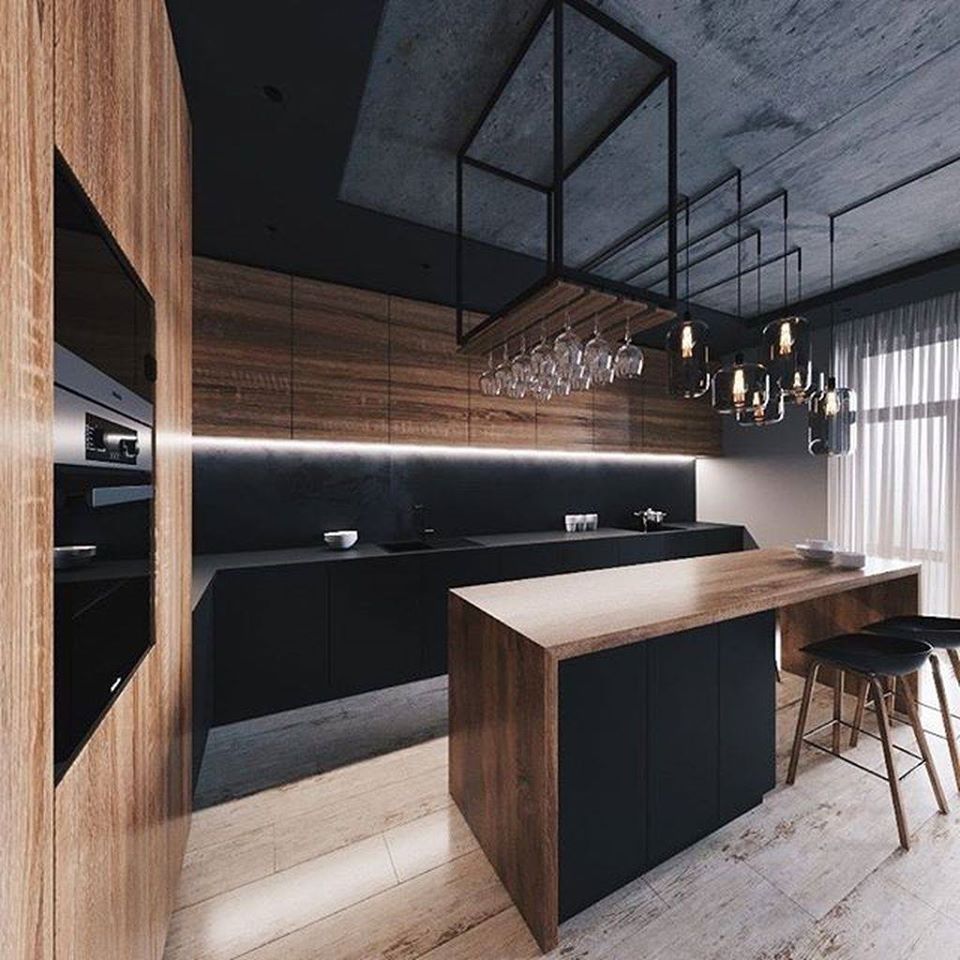 Source
5. Black Kitchen
Here, this kitchen is almost all black but the grey feature wall, white ceiling and dark wood floors break up the monotony.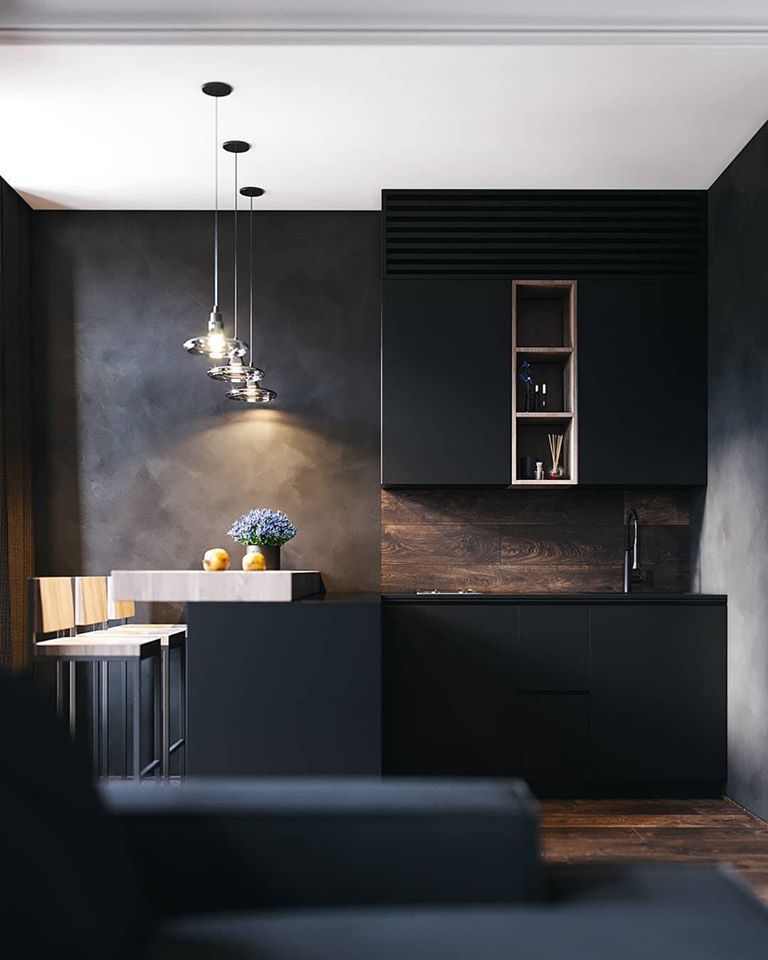 Source
6. Small Dark Kitchen
You might think that a kitchen done in all black would not look good but this one is stylishly done. The light flooring opens up the space to make it look roomier.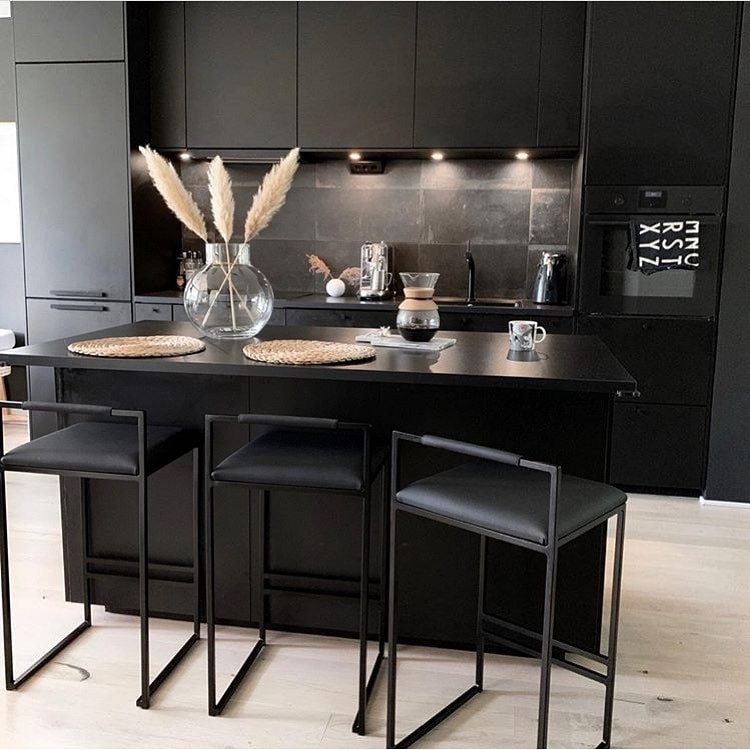 Source
7. Cosy Dark Kitchen
Let in the light to illuminate this dark kitchen and spice it up with a patterned flooring for an interesting look.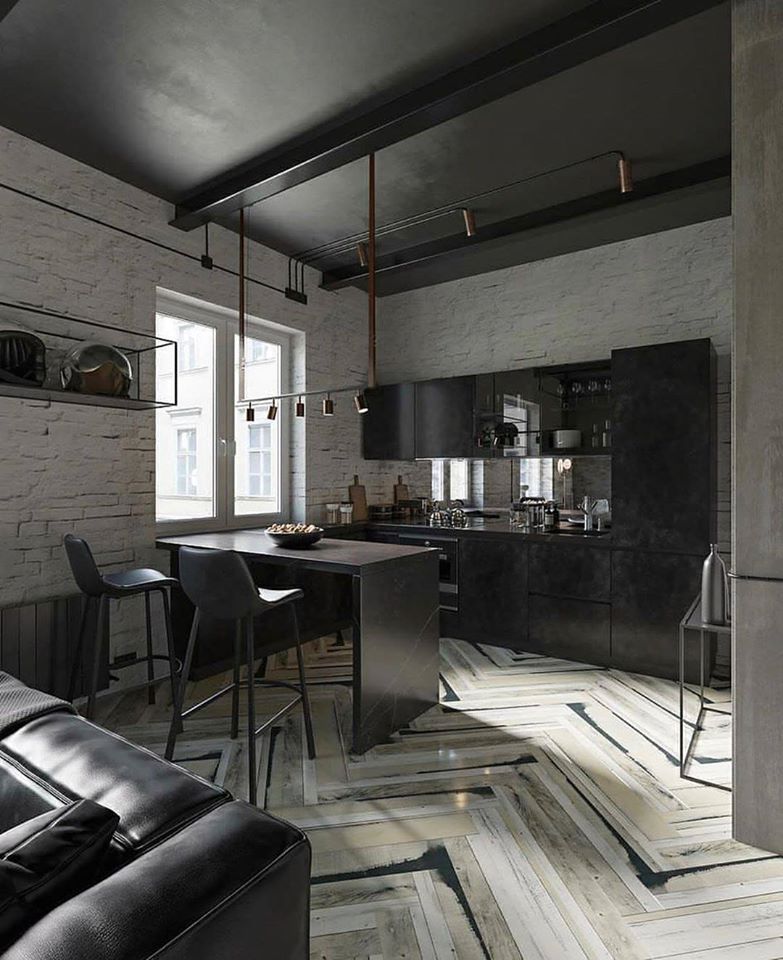 Source
8. Light Grey Kitchen
If you don't want to commit to a fully dark colour scheme, going for lighter shades like this work well too.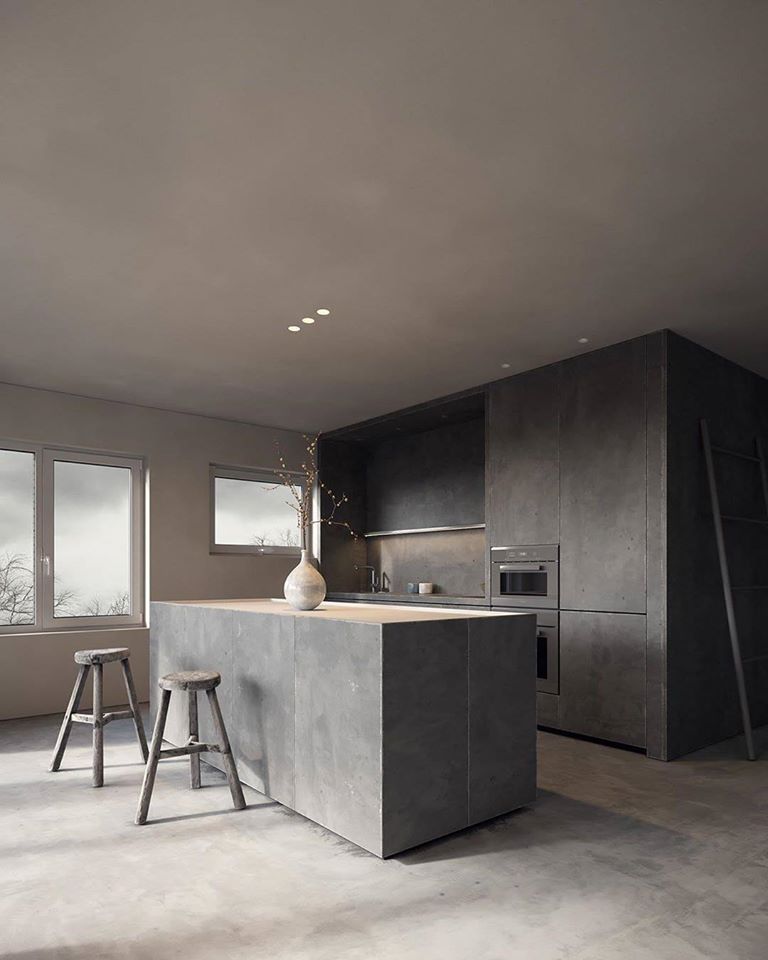 Source
9. Bright Kitchen with Dark Tones
This is a beautiful kitchen and the balance between the dark and bright tones are done well. The shiny white marble island makes a good focal point.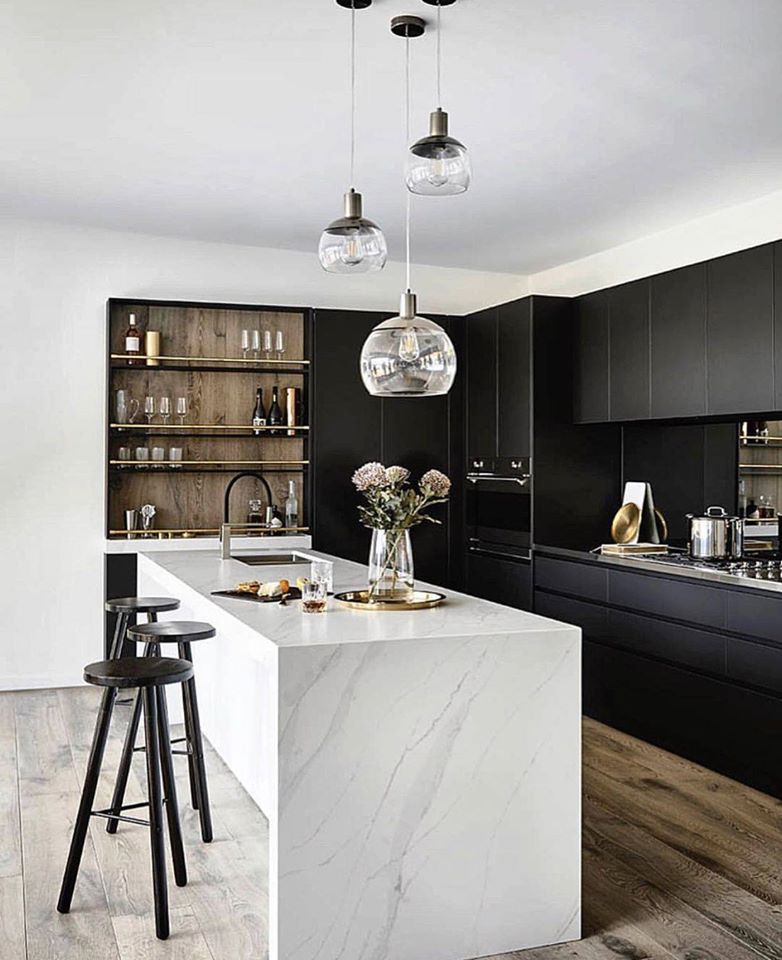 Source