If you have a house with a yard or garden then you need to consider making sure the outdoor space is safe and beautiful too. Surrounding your outdoor space with fences is essential for aesthetic and security purposes. Here are some great ideas to get you inspired for your next home makeover. Also, bear in mind that it won't just be the fencing or walls that bring aesthetic to your garden spaces, you should see them as aesthetic pieces, but more so for privacy and security. Instead, if you're wanting to try and revitalize the outdoor spaces of your property, it might be better to look to a company similar to that of Proactive Landscaping or another and see what they could do with your vision, and outdoor area!
1. Classic Brick Wall
Building a durable brick wall for your outdoor space will never go wrong as it is sturdy enough to keep out intruders but still making your home look beautiful. Add some interesting details to your pillars to make it look more outstanding.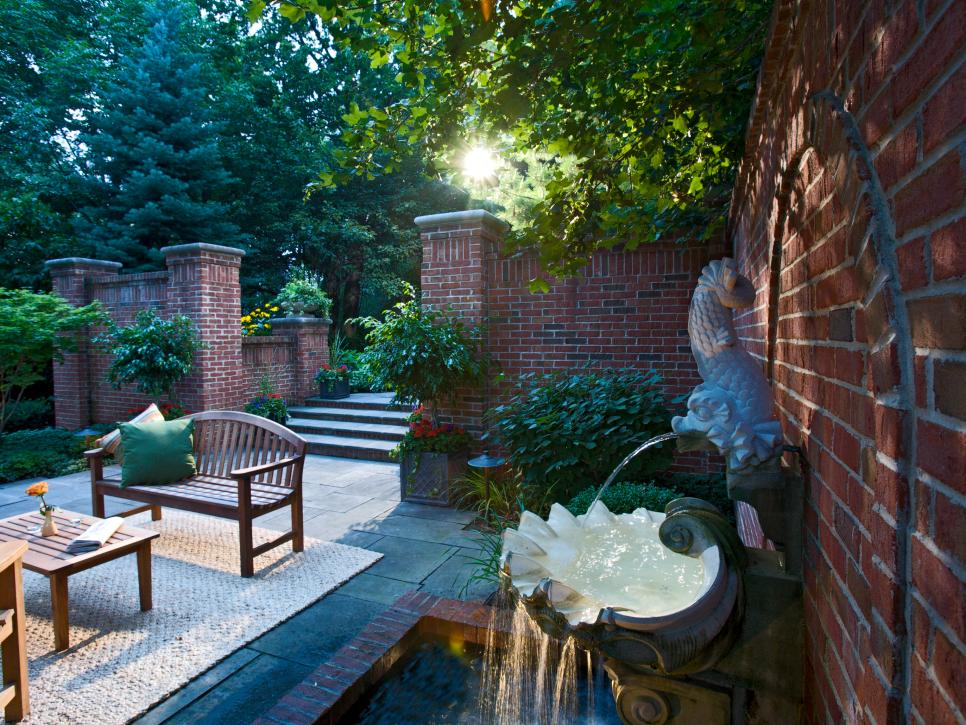 2. Colourful Panels
While this vibrant panels aren't exactly the best privacy options for your home's outdoor space, it looks too good not to include. The panels look super amazing in your home and can act as a visual separator.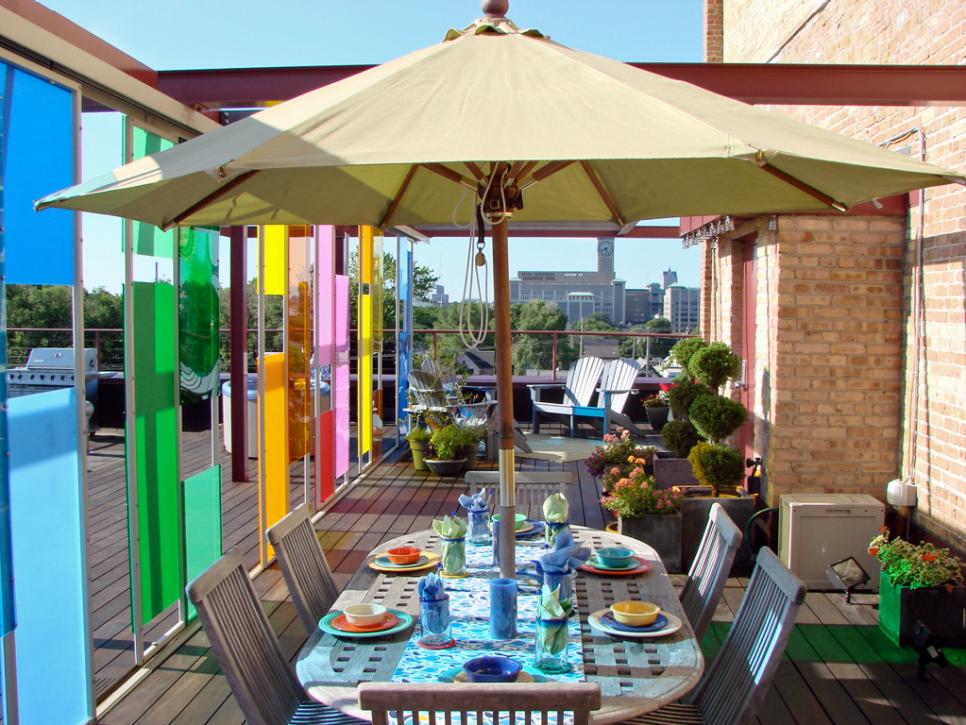 A creative option for fences, this is a great way to freshen the air and keep your area private. Install a few pocket gardens to form the perimeter of your fence and you're good to go.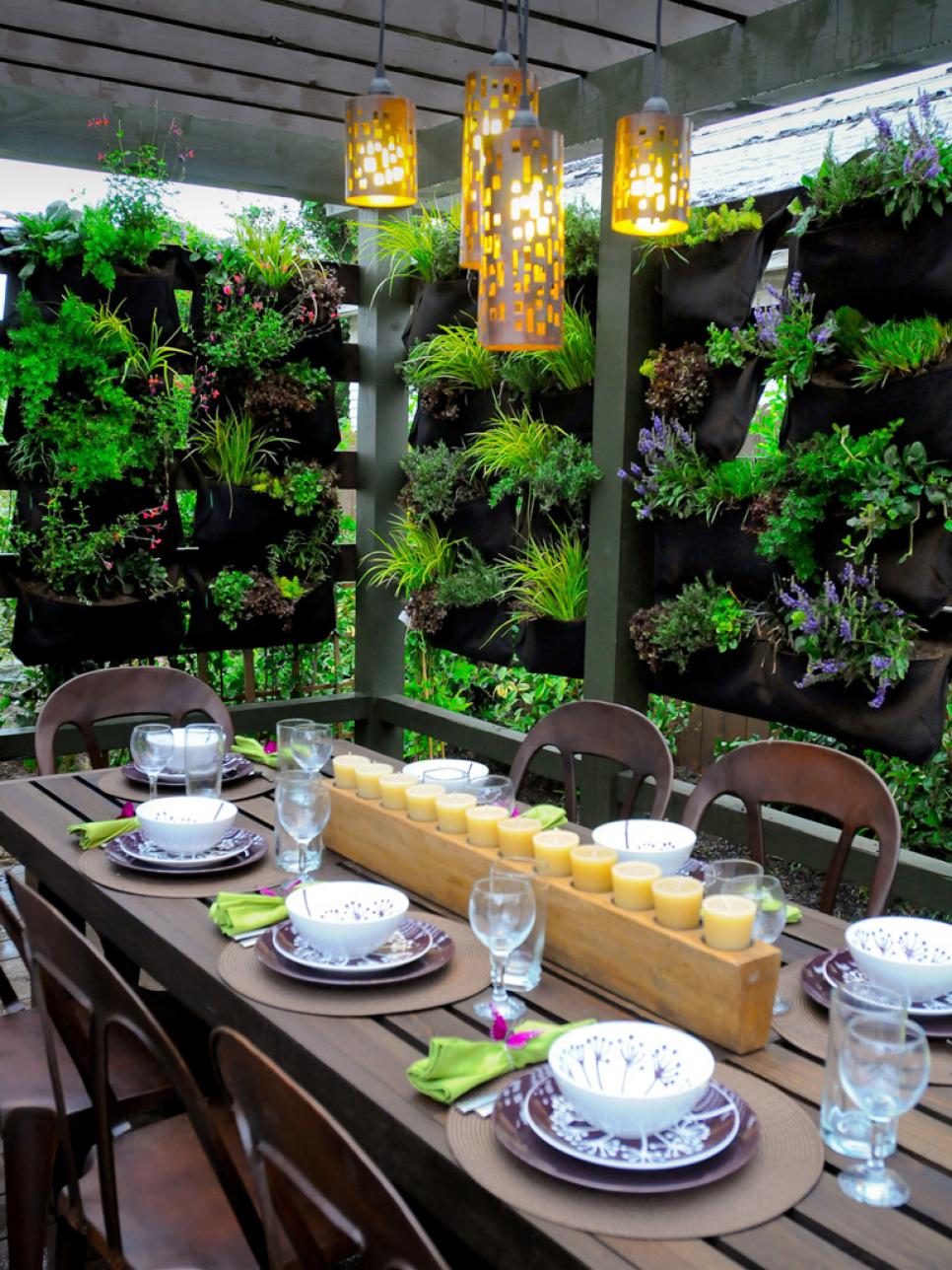 4. Gray Picket Fences
We often hear about the dream of owning a white picket fence home, but seeing as there are different styles of garden fences, this option adds an interesting twist to the picket fence by painting it in a gorgeous gray colour. Hanging baskets of flowers to liven up the fence is a great idea as well.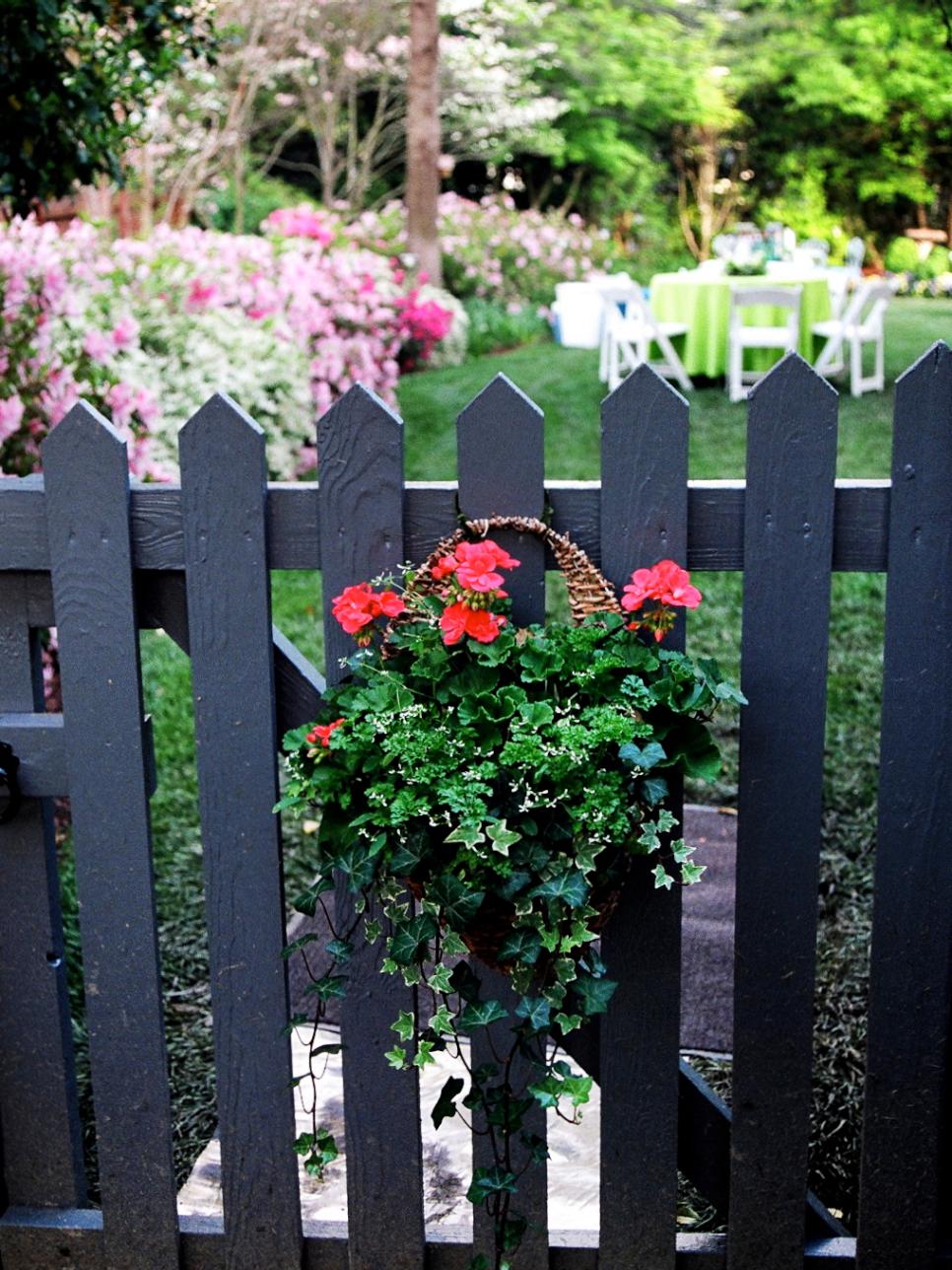 5. Wooden Planks
Wood adds a warm tone to the yard and the planks that are fitted together allows you to enjoy some privacy in your own garden. It also complements the rest of your outdoor furniture for a more relaxed vibe. Something to be aware of is that over time the wooden fence will get dirty so you should clean them to revive them again.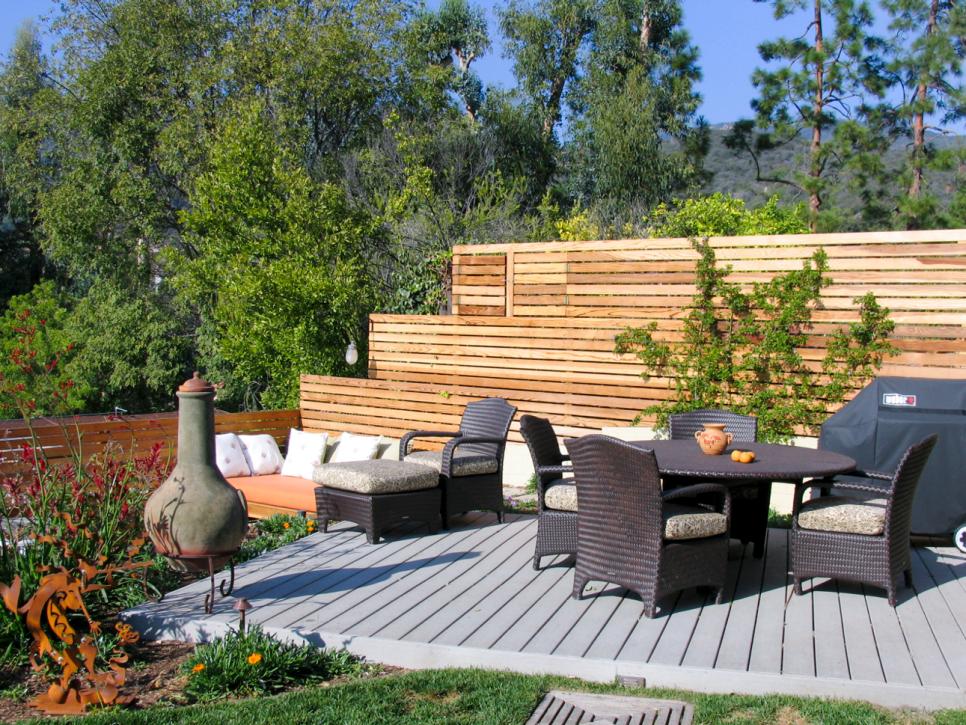 6. Cement Walls
Another classic in outdoor fencing, the cement wall in this home is given an upgrade with some matching clay masks that adds character. Make sure to build the wall to be tall enough so that it can give the privacy you need.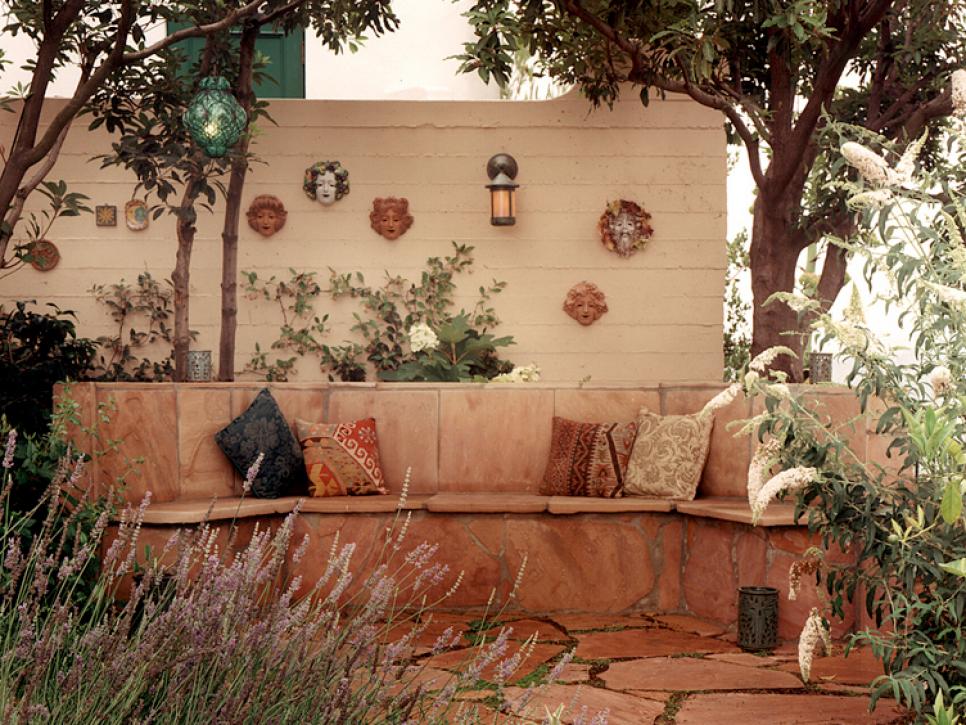 7. Plant-covered Wall
If all those traditional walls as fences are too boring for you then you can consider growing some climbing plants or moss on your walls which evokes a rather romantic and European feel. Make sure you keep it nicely trimmed so that it won't look unkempt.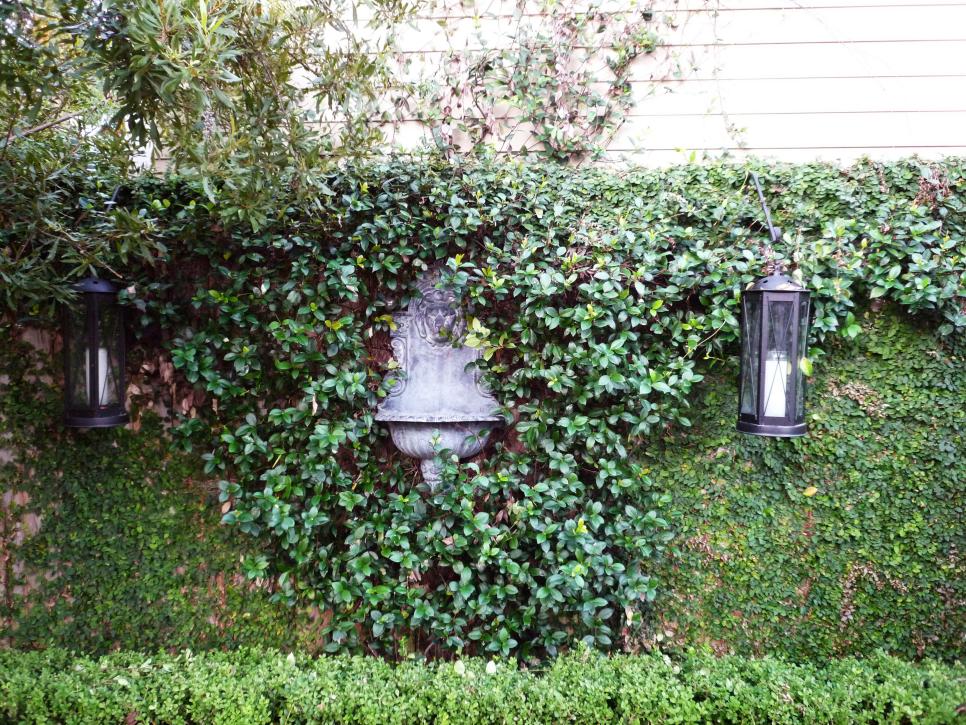 8. Rock and Iron Fence
Surround your beloved garden with this romantic looking fence that even allows you to place oversized pots on top of the columns for your prized flowers. Adding planters by the sides of the iron sections is a genius idea to grow even more of your favourite plants.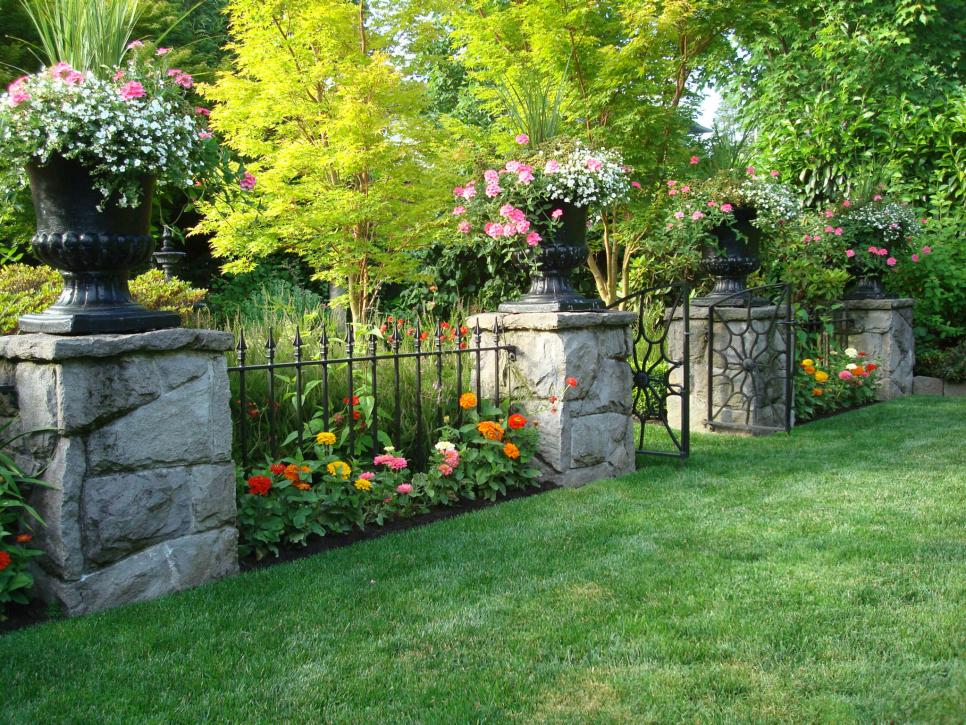 9. Stacked Stone Fence
Going for a stacked stone fence gives your home a very rustic yet elegant vibe while adding some textured appeal. The different blend of colours in the stones you use makes it look more outstanding.