Coming back to a cosy and relaxing home is definitely something that will enjoy after a long day at work and if your house is as beautiful as this one at Long Branch Residences@HomeTree, Kota Kemuning, you might never want to leave. This lovely home was created by a popular interior designer, MAA Design and it certainly looks awesome.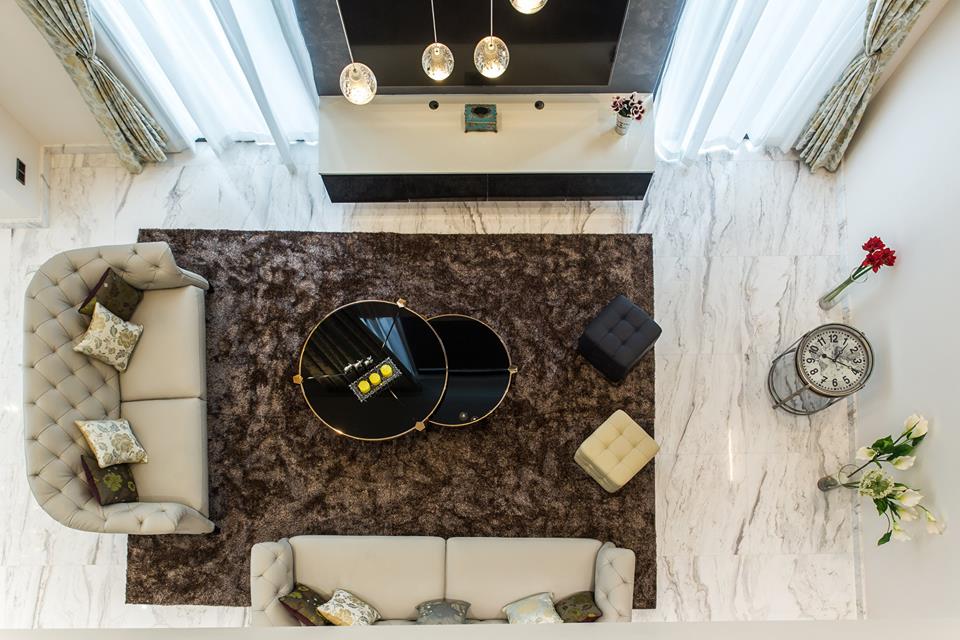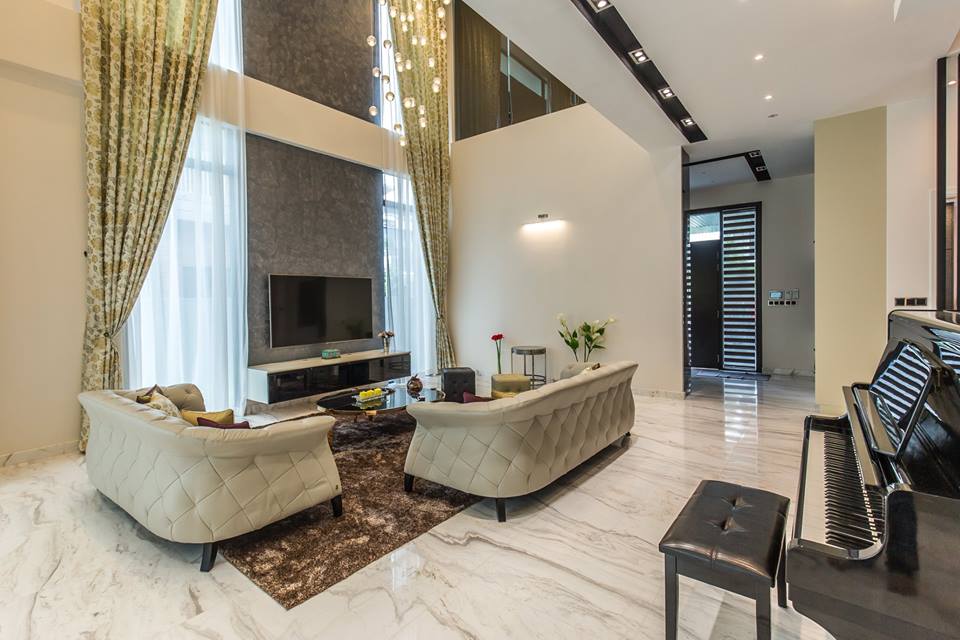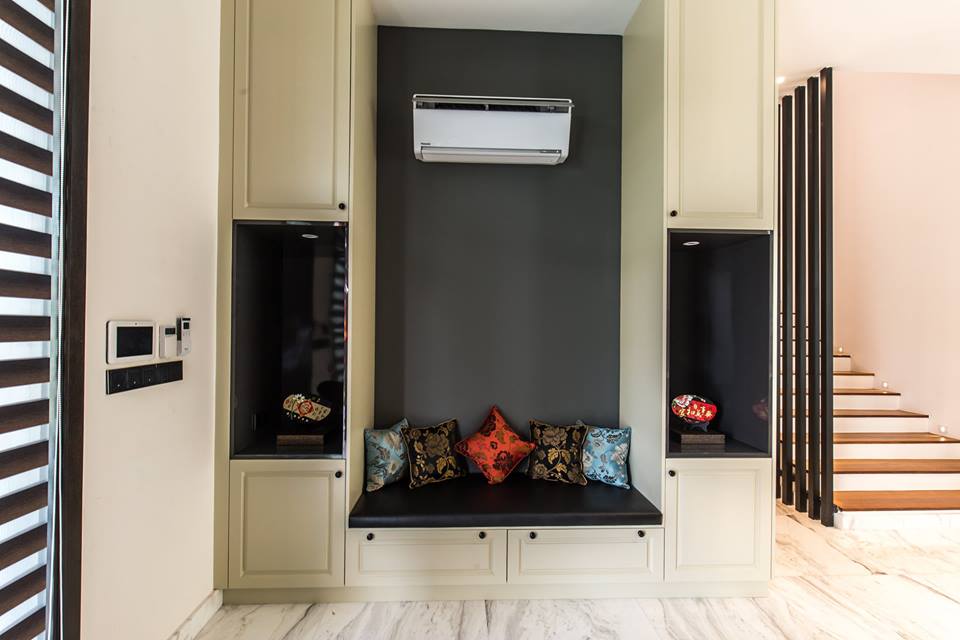 MAA Design dreamed up this contemporary and classic home that is filled with bright colours to make the bungalow look even more spacious and airy. To keep things from being boring, they spiced it up with some outstanding light fixtures for added visual interest in the home.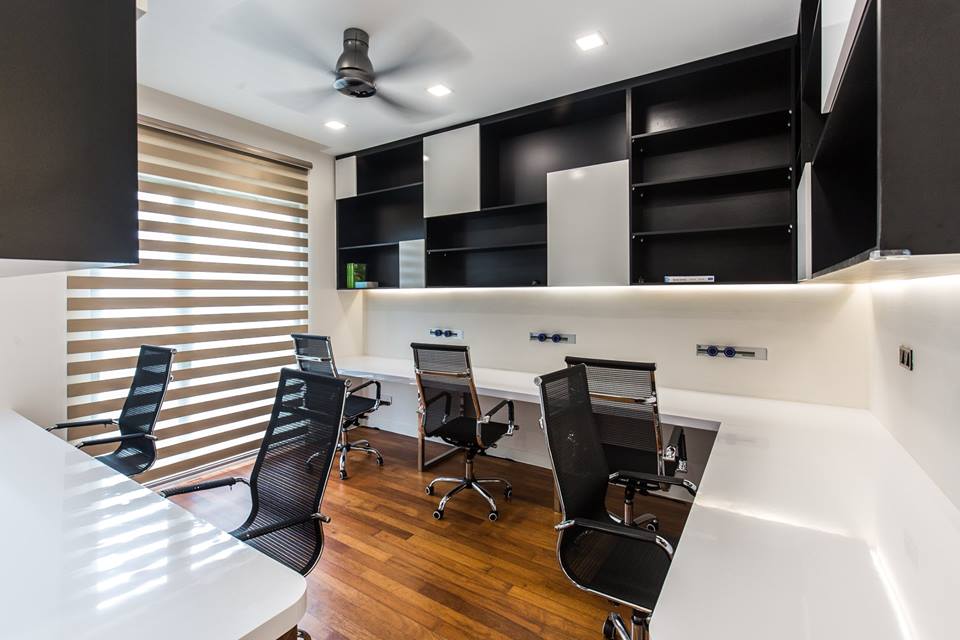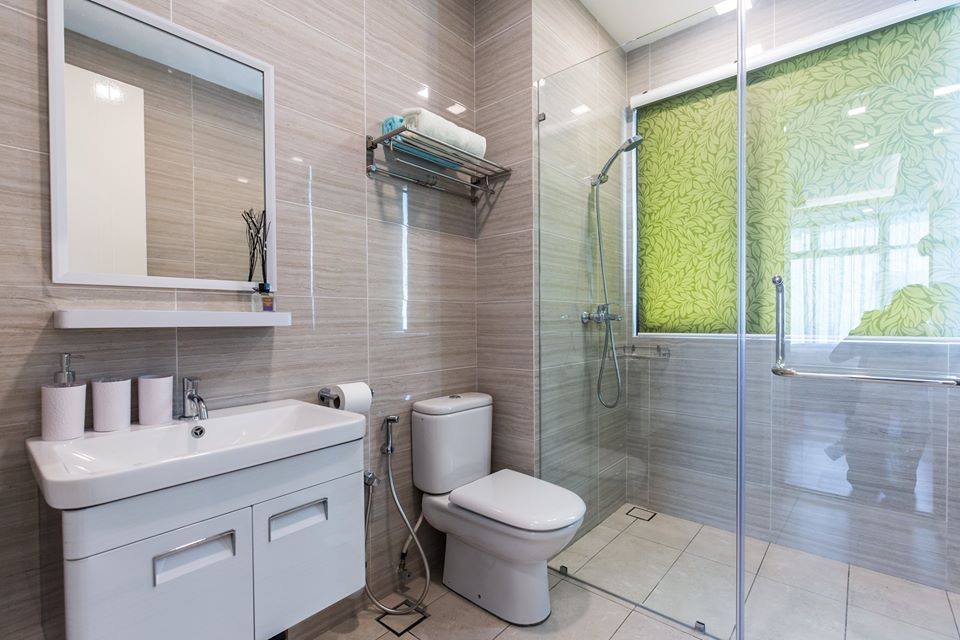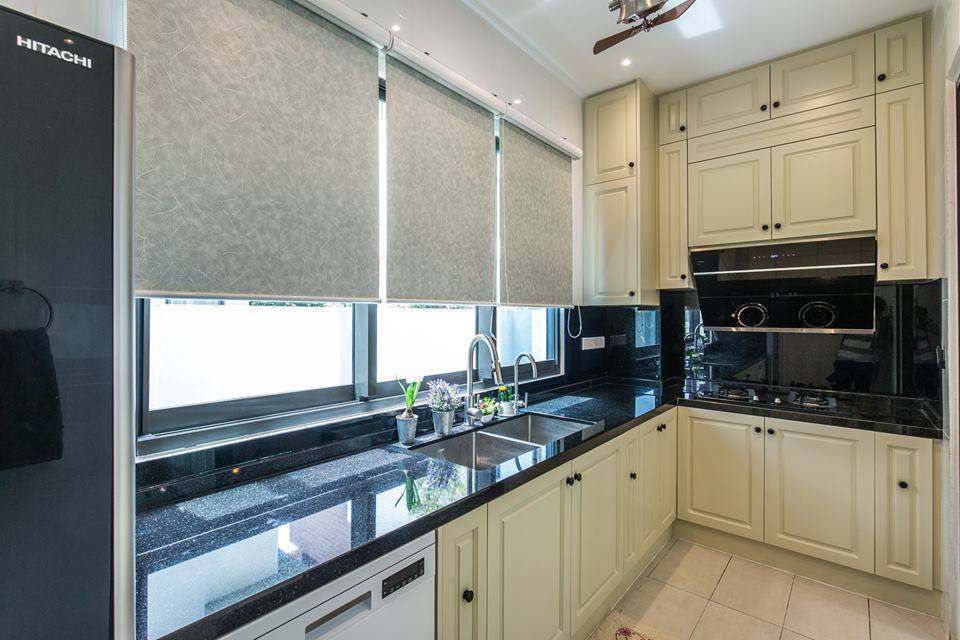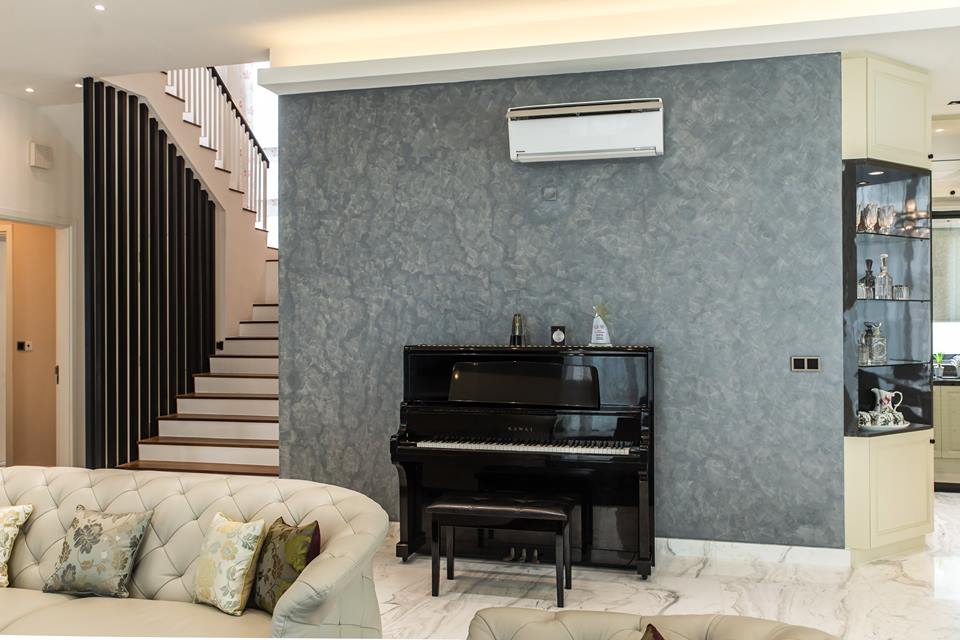 Throughout the house, the design studio decided to go with a predominantly neutral colour palette that ranges from white, beige, cream and all the shades in between. However, this look is far from being monotonous and plain, because they added various quirky light fixtures that injects an atmosphere of fun in the home.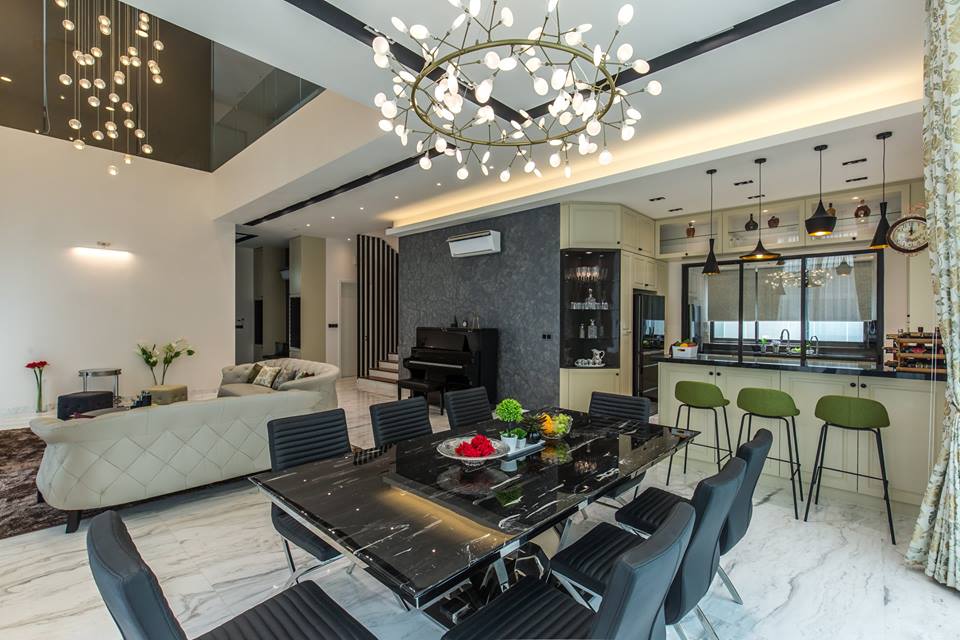 One example is the casually elegant chandelier in the dining area that looks like something that comes from nature but still looks modern and timeless. If you dislike those elaborate and fussy chandeliers that look too over-the-top then you can consider using similar light fixtures in your home to add a focal point.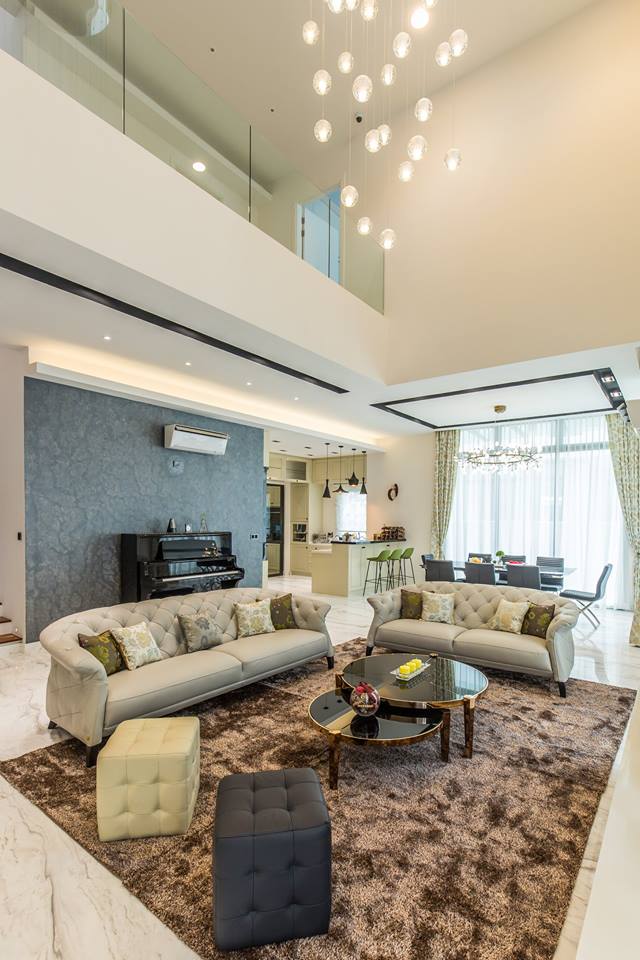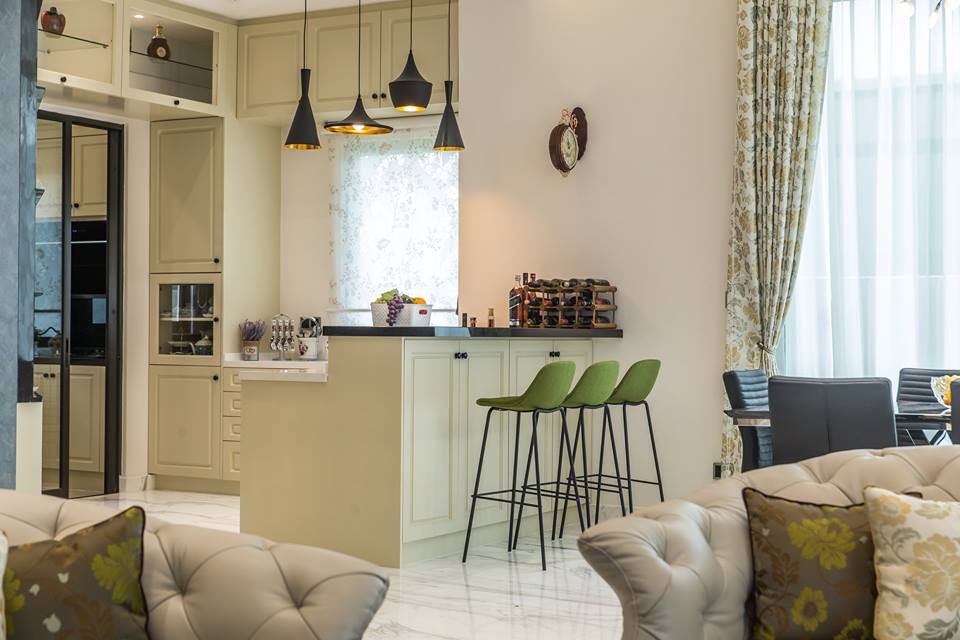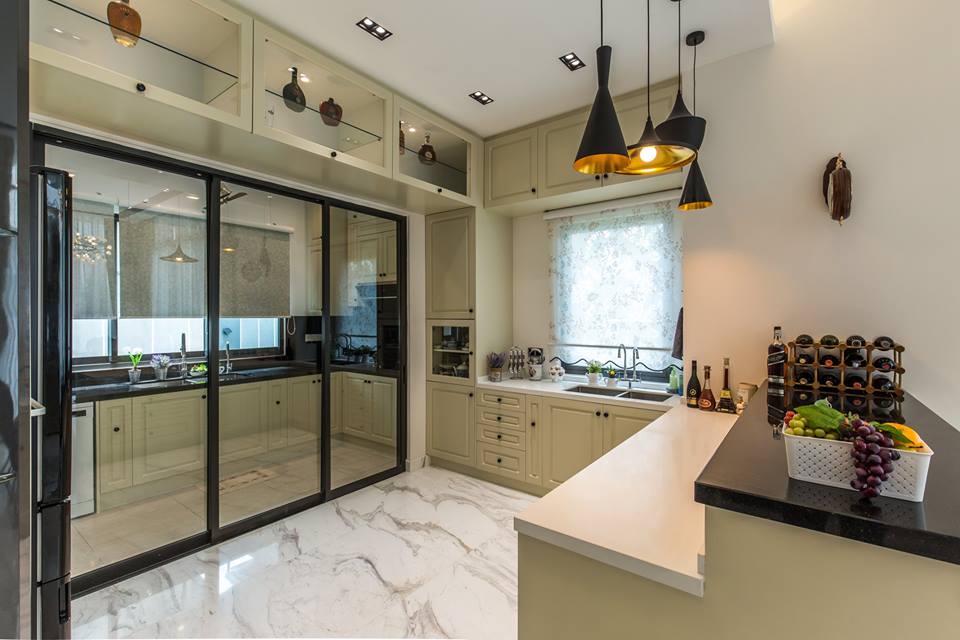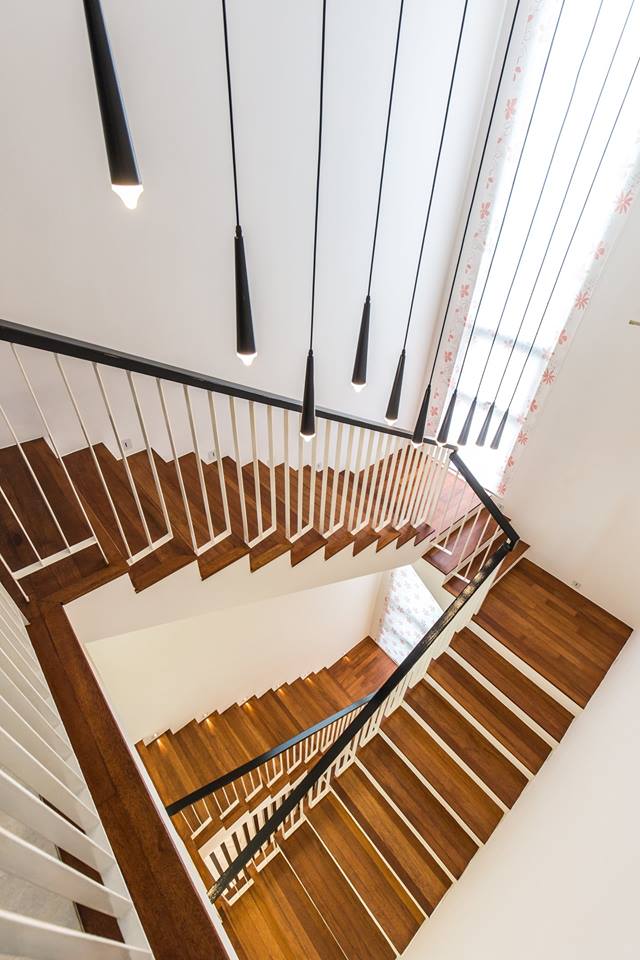 You can spot other unique lights in different parts of the house such as hanging pendant lights that look like water droplets in the main living room. Meanwhile, the bar area and staircase are illuminated by some classy black pendant lights that will definitely capture your attention!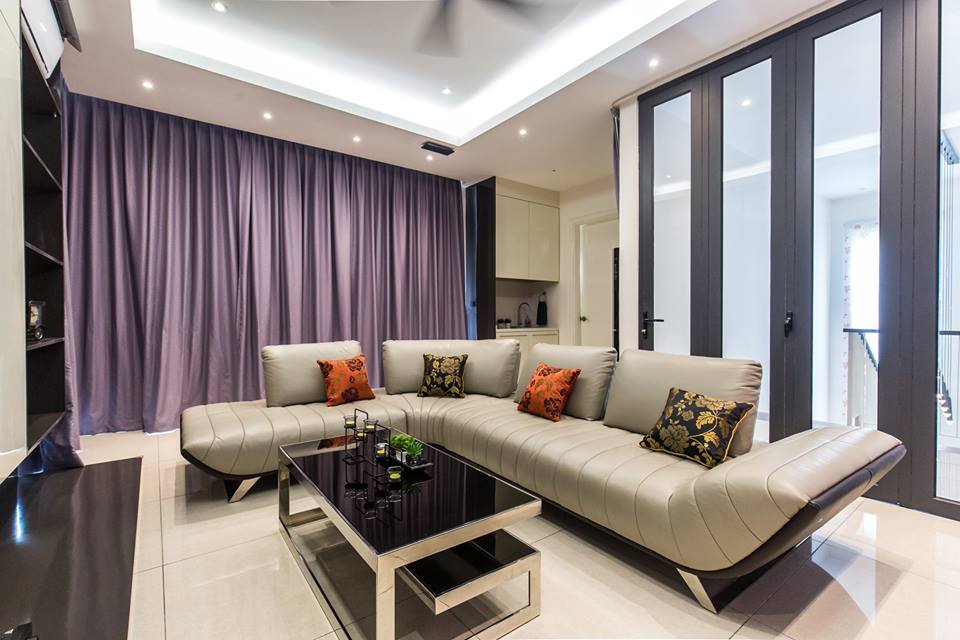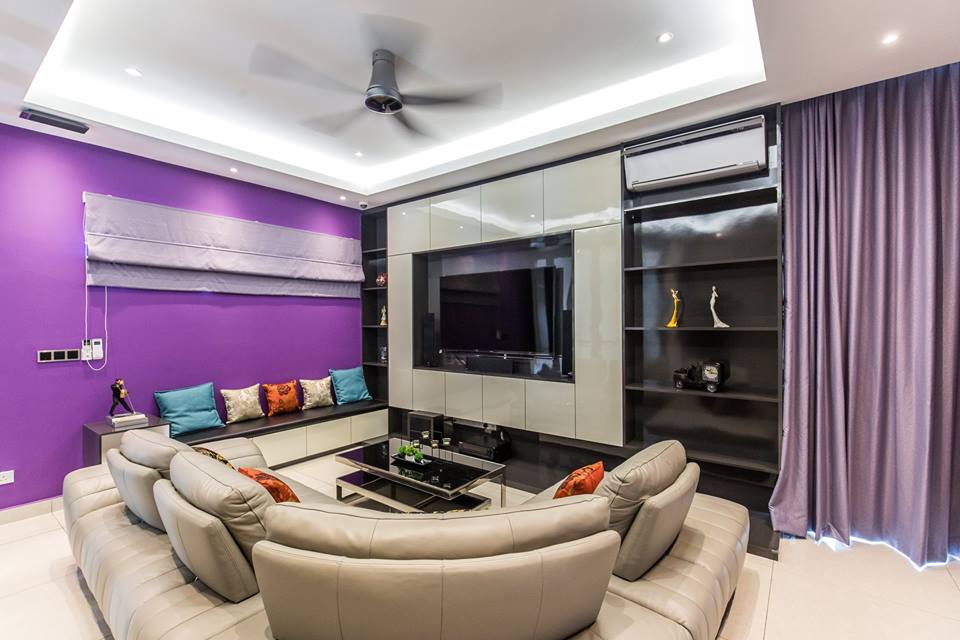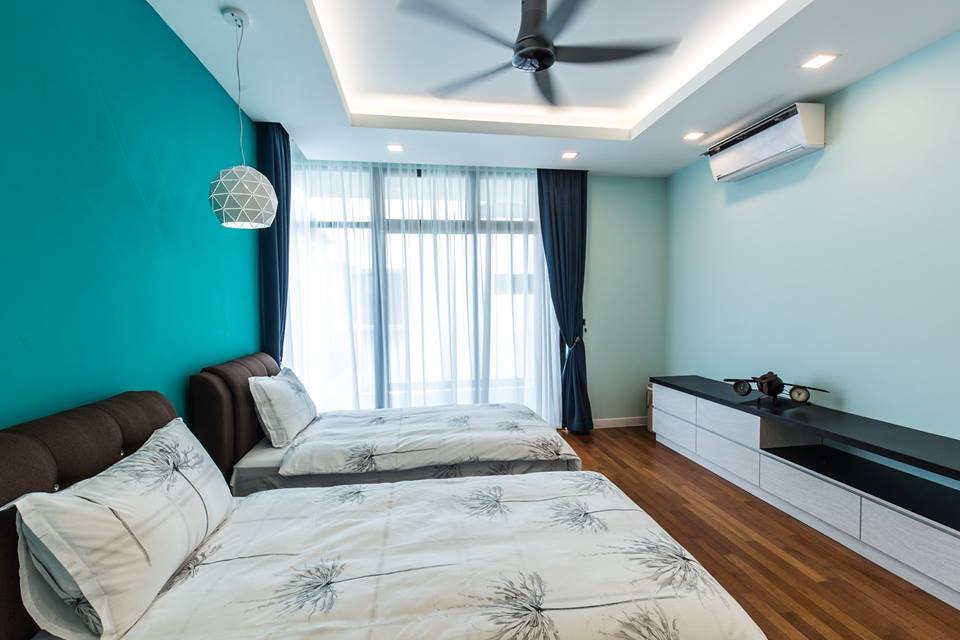 In addition, splashes of bold and vibrant hues are spotted in the house, as evidenced by the eye-popping turquoise feature wall in one of its bedroom with matching navy curtains and pops of purple in one of its living areas that is accessorised with colourful throw pillows. This certainly looks like a home that you would never want to leave!
All images from Recommend.my used with permission from MAA Design unless otherwise stated.