Looking to spruce up your living room or workspace? Maybe you just want to give your home a little makeover. Well, if you're on the hunt for the best furniture stores in Malaysia, you've come to the right place! Although Malaysia has no shortage of furniture stores, here's the thing: not all of them are created equal. Each store has its own unique offerings, from different styles and price points to delivery times. And don't be fooled into thinking that expensive stores automatically mean better quality. That's not always the case!
Buying furniture for your home and office can be an overwhelming task. And if you're feeling a bit unsure about venturing into the world of furniture shopping, worry not! We're here to help you out and give you the lowdown on where to find the finest furniture that suits your style. Our guide will take you through the best furniture stores in Malaysia. These gems offer top-notch furniture for your home or office at reasonable prices, and their service is second to none. So, let's dive right in and explore these fantastic stores!
How to Choose Which Furniture Store to Shop
When choosing which furniture store to shop from, consider the following factors:
Reputation and Reliability: Look for well-established furniture stores with a good reputation. Check online reviews, ratings, and testimonials to get an idea of other customers' experiences. Reliable stores are more likely to offer quality products and satisfactory customer service.
Quality and Durability: Pay attention to the quality and durability of the furniture offered by the store. Read product descriptions, materials used, and warranties provided. Look for stores that prioritise craftsmanship and offer durable furniture that will last.
Variety and Selection: Consider the range of furniture options available at the store. A good furniture store should offer a diverse selection of styles, designs, and sizes to suit your preferences and needs. This ensures that you have a wide range of options to choose from.
Price and Value: Compare prices among different stores to ensure that you're getting a fair deal. Keep in mind that quality often comes with a higher price tag, but it's important to find a balance between affordability and durability. Look for stores that offer competitive prices and good value for your money.
Customer Service: Evaluate the level of customer service provided by the store. Do they have knowledgeable staff who can assist you with your inquiries? Are they responsive and helpful? Good customer service ensures a smooth shopping experience and can be crucial if you encounter any issues or need assistance after your purchase.
Return Policy and Warranty: Review the store's return policy and warranty information. A reputable store should have a fair return policy that allows you to exchange or return furniture if it doesn't meet your expectations. Additionally, check if they offer warranties on their products to protect against any manufacturing defects.
Delivery Options: Consider the store's delivery options, especially if you're purchasing larger furniture items. Check if they offer reliable and timely delivery services and if there are any associated costs. Additionally, inquire about their assembly services if needed.
Our Selection of 12 Best Furniture Stores in Malaysia
Whether you're seeking contemporary pieces, traditional craftsmanship, or unique statement furniture, this listicle will guide you through the best furniture stores in Malaysia
1. Signature Malaysia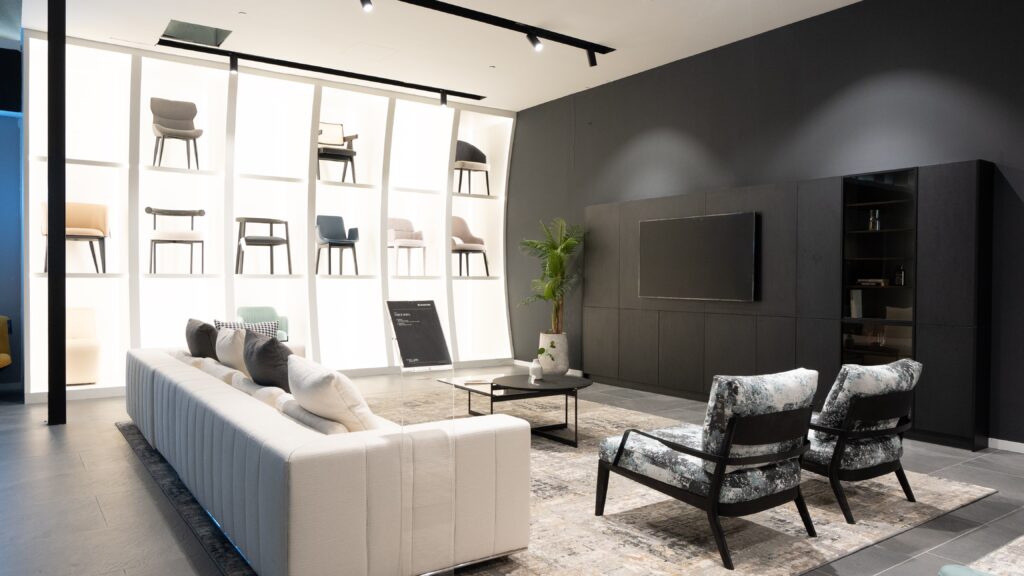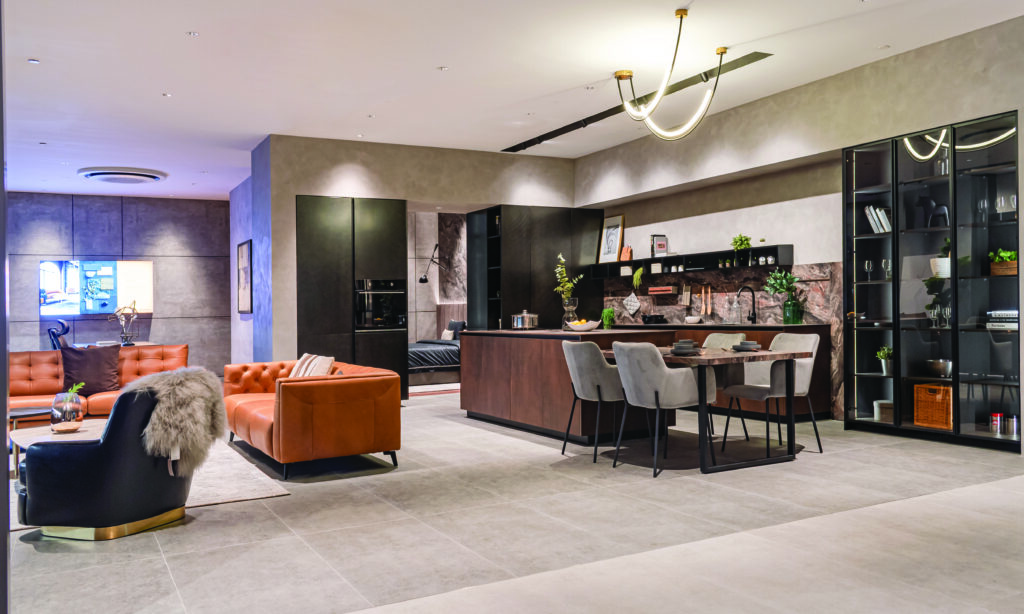 Signature is your all-in-one solution for transforming your house into a dream home. Their 50,000 sqft flagship showroom holds the title of Malaysia's largest interior design showroom, listed in the Malaysia Book of Records. With captivating interior design concepts like Contemporary Charm, Modern Classic, Simply Natural, Urban Chic, and Minima Muse, their furniture caters to diverse tastes and styles. The store's commitment to luxury at an exceptional value means you can expect affordable customisation for premium home furniture.
Signature strives for trendsetting excellence with its cutting-edge designs and state-of-the-art furniture manufacturing process. They ensure high-quality products and timely delivery. From 3D design proposals to installation and renovation, the store's services cover every aspect of creating your ideal living space. Moreover, sustainability is at the core of their practices, as they prioritise eco-friendly materials and a greener future.
Visit them via:
Website | Facebook | Instagram
2. Harvey Norman Malaysia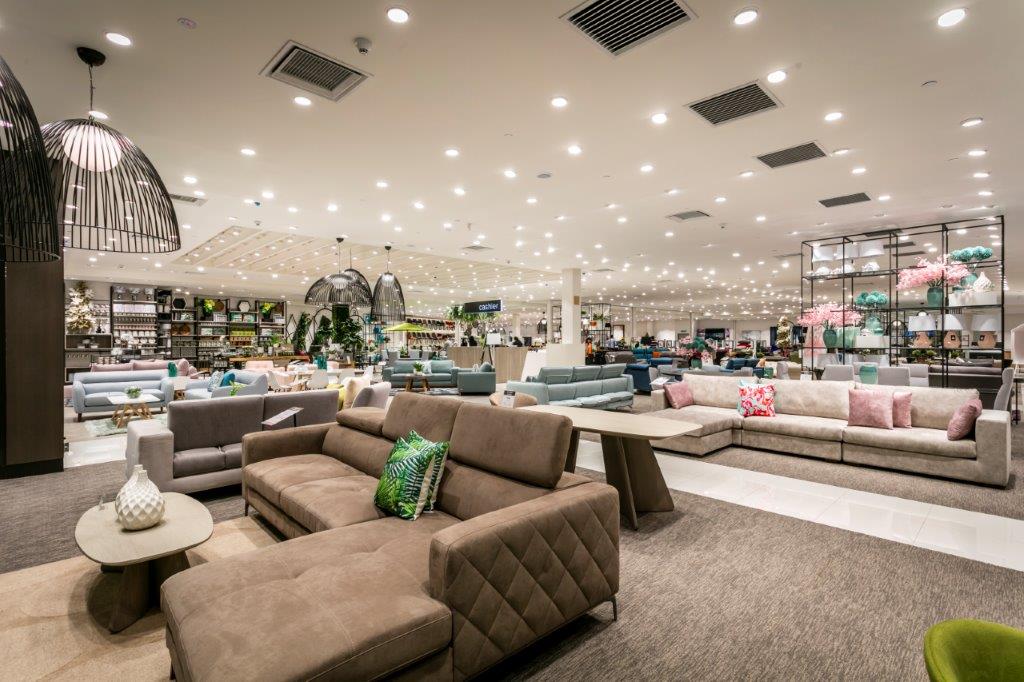 Harvey Norman, hailing from Australia, has consistently left a lasting impression on us as the premier furniture store in Malaysia. Since its inception in 2003, the brand has consistently provided Malaysians with an unparalleled retail experience. They offer an extensive range of furniture products, including outdoor furniture, indoor furniture, and office furniture, through their wide network of operating stores across the country. 
To ensure the utmost quality and durability of their offerings, Harvey Norman collaborates with some of the best furniture suppliers in the market. They offer a seamless shopping experience that caters to the evolving shopping habits and busy lifestyles of consumers, both online and offline. Above all, the store excels in customer service, allowing you to shop with confidence. They provide options for item exchanges and 7-day reservations and even offer a price guarantee.
Visit them via:
Website | Facebook | Instagram
3. Ruma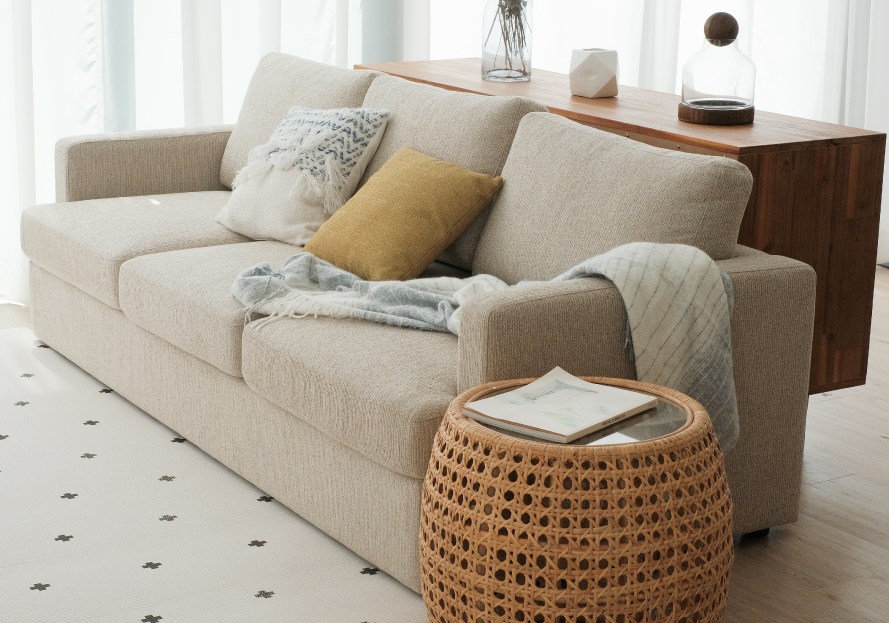 Ruma is not just an ordinary furniture store. It is a team of passionate individuals who provide you with an exceptional shopping experience for home furnishings. The company believes that creating a beautiful home should not break the bank. They specialise in designing and curating a wide range of stylish furniture pieces that will make your neighbours envious, all while offering reasonable prices. With a keen eye for urban, modern, and cosmopolitan aesthetics, Ruma carefully selects furniture items that represent different tastes and preferences.
Moreover, Ruma goes the extra mile by sourcing and handpicking the trendiest furniture items, modifying and resizing them to fit the needs of modern homes. They understand that furnishing a home is more than just buying tables, chairs, and cabinets. It is about creating a space that reflects your individuality and truly feels like you. They provide the inspiration and guidance you need to transform your home into a beautiful haven. Their belief is simple: a stunning home is well within your reach.
Visit them via:
Website | Facebook | Instagram
4. Fella Design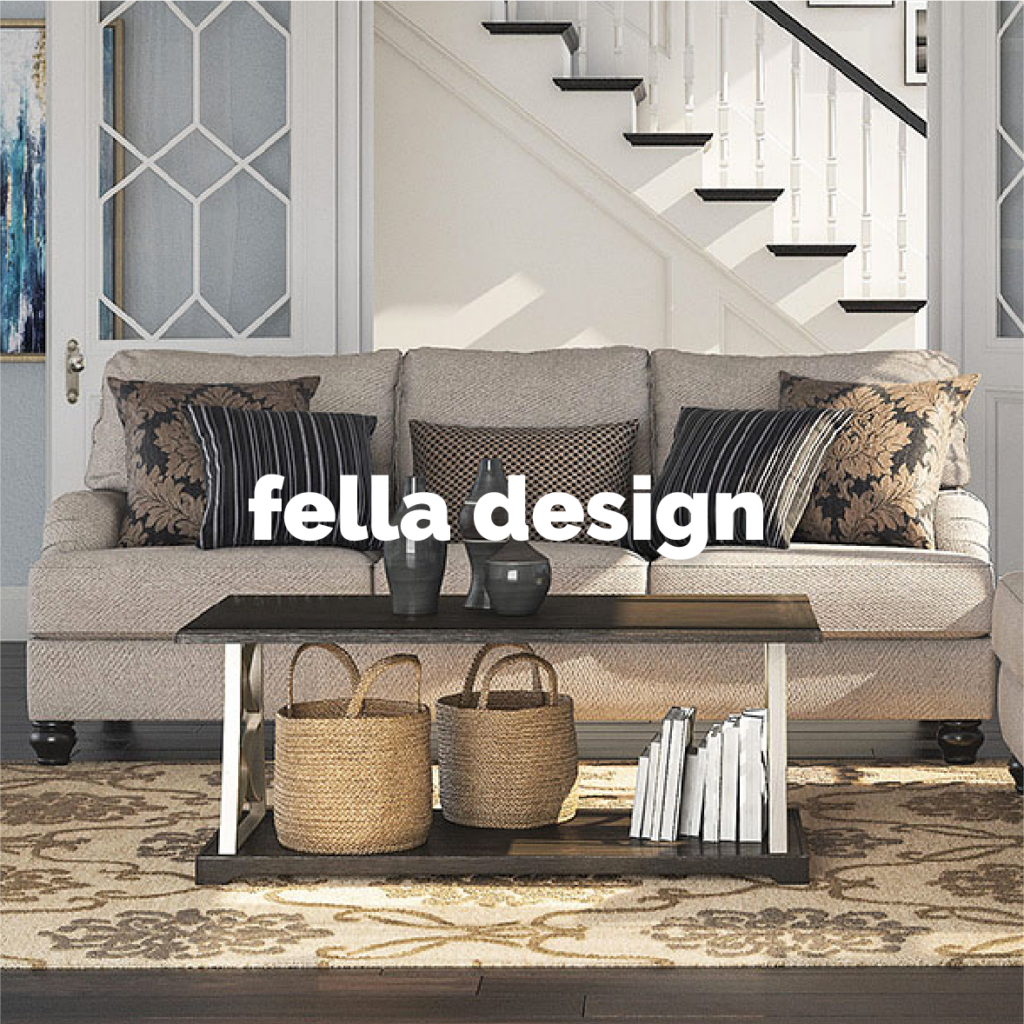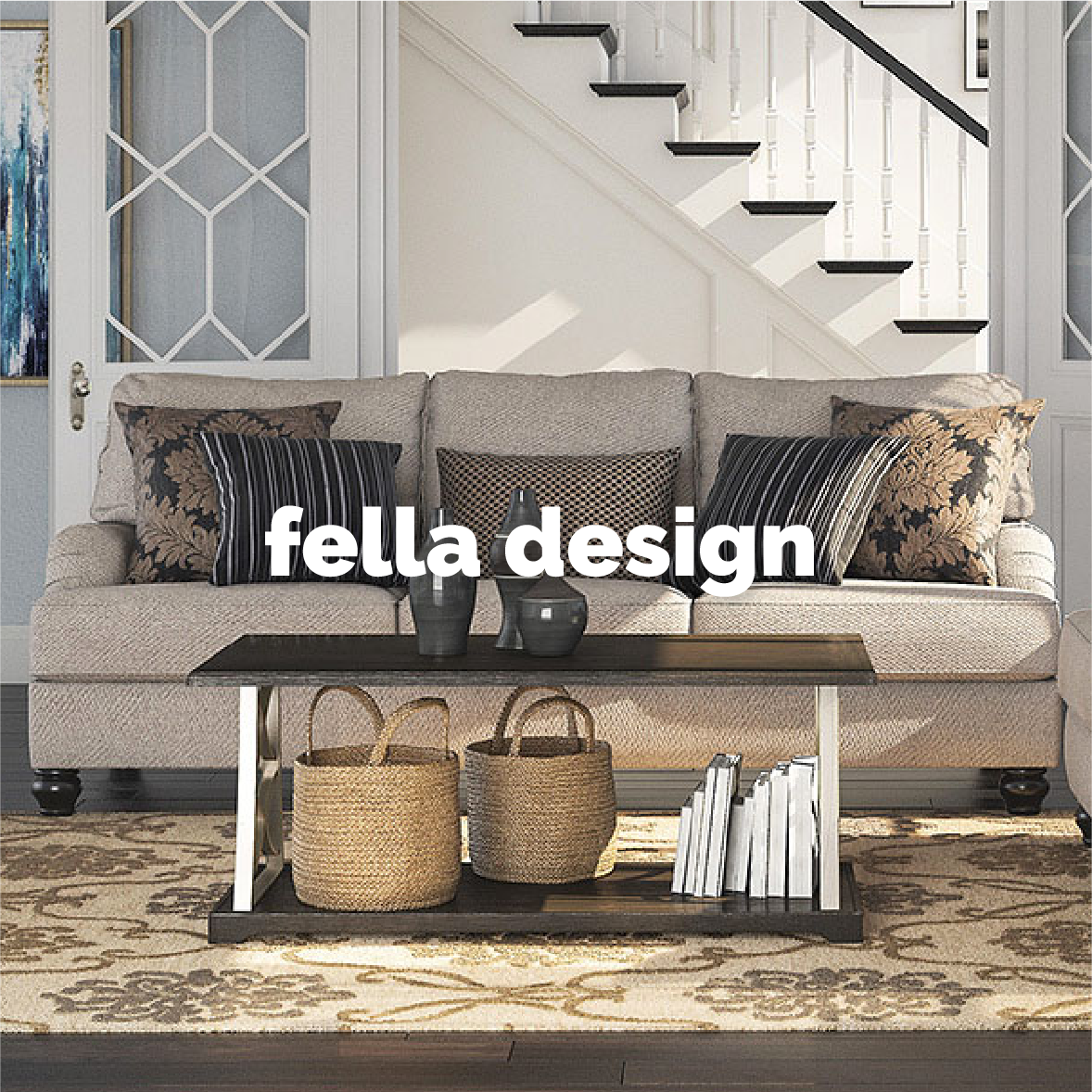 Fella Design stands as a prominent retailer, manufacturer, and exporter of premium designer furniture in Malaysia. The company has 21 stores scattered across Malaysia. With a remarkable presence of over 30 years, they have been adorning the living spaces of Malaysians with exquisitely crafted furniture. Their furniture pieces are further enhanced by elegant fabrics carefully selected by influential trendsetters across the globe.
The specialisation of Fella Design lies in sofas. Their robust customisation system provides customers with the freedom to personalise their furniture to their exact preferences. With a vast array of over 1,000 fabric options available at any given time, customers can effortlessly select the upholstery of their choice for their furniture pieces.
Visit them via:
Website | Facebook | Instagram
5. IKEA Malaysia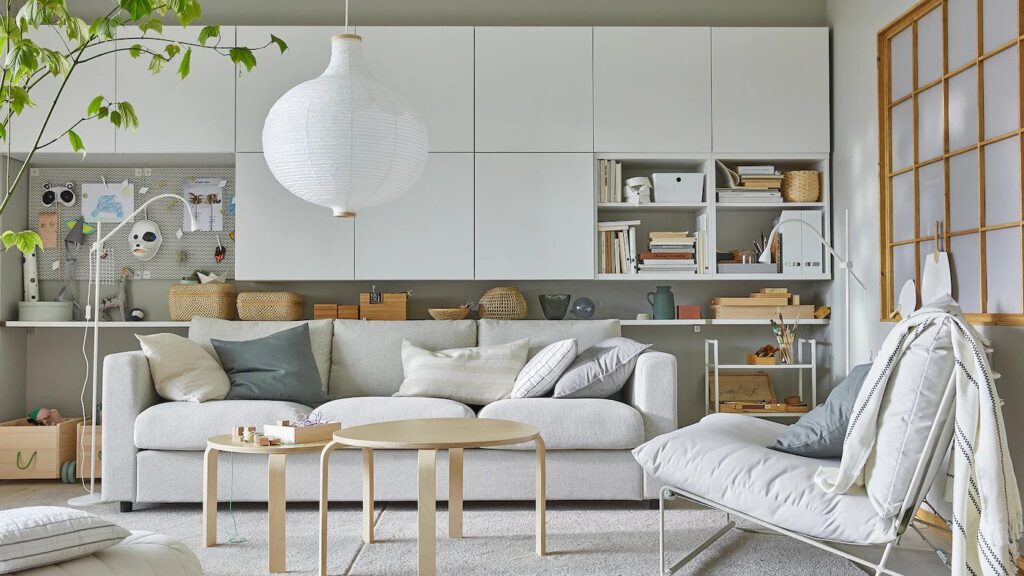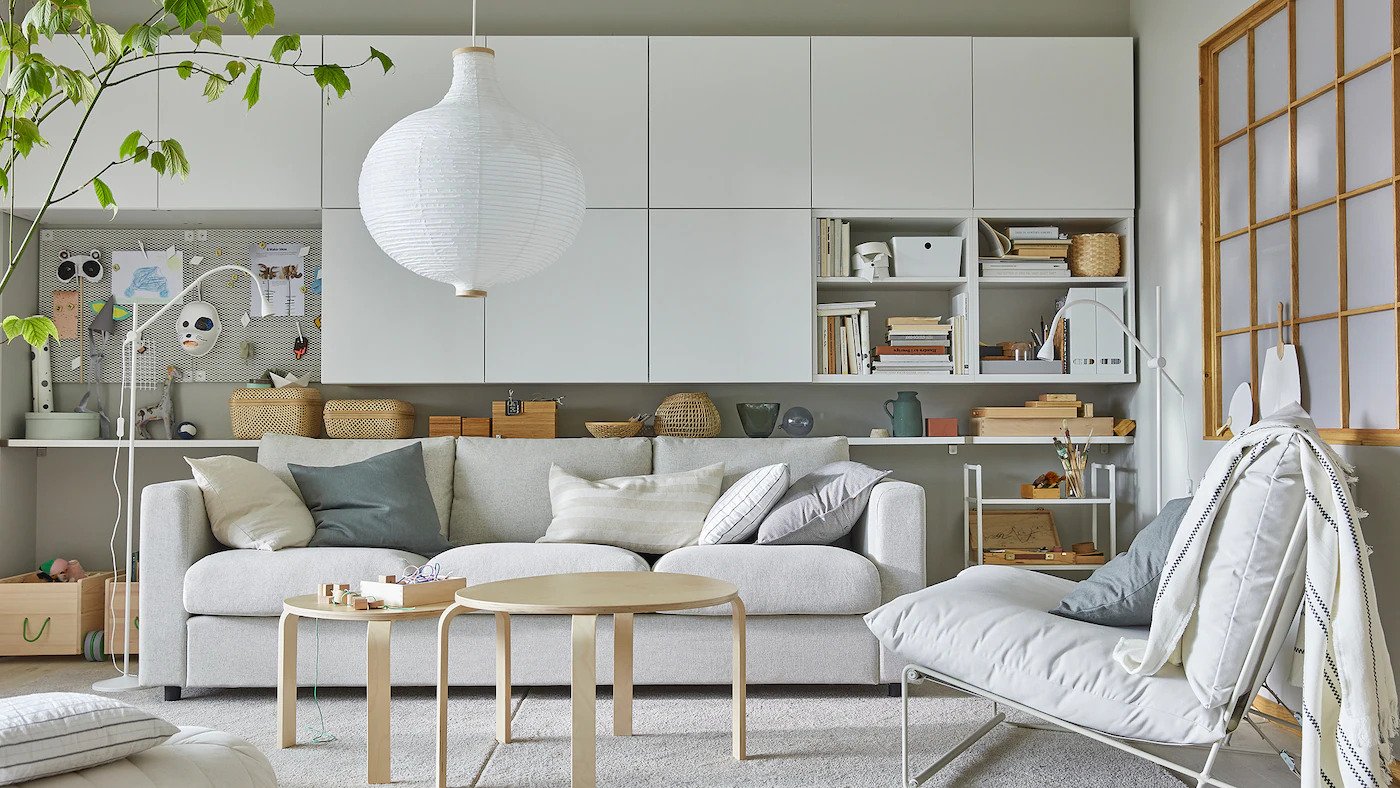 The next store on our list is IKEA Malaysia, and you've probably heard of them before. They're a global retail company known for their contemporary and affordable furniture. With over 300 stores worldwide, they've got a reputation for a reason. Their stuff is so easy to assemble, thanks to their "flat-pack" packaging. But that's not all! IKEA is also all about sustainability. They use eco-friendly materials in their furniture, so you can feel good about your choices.
Not only does the company provide an extensive array of trendy furniture choices, but they also go the extra mile by offering additional services such as interior design, remodelling assistance, and furniture assembly. This ensures that you have all the necessary support to turn your vision of a dream home into reality. Moreover, their team of approachable and well-informed staff is readily available to offer valuable advice and address any inquiries you may have.
Visit them via:
Website | Facebook | Instagram
6. Cellini Malaysia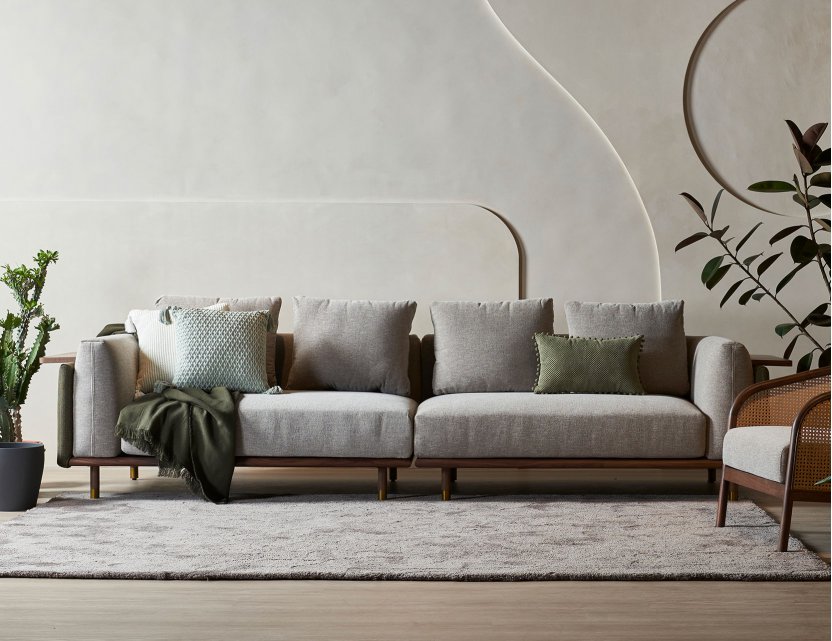 Cellini is a comprehensive group of companies that focuses on the creation, production, distribution, and sale of innovative lifestyle furniture. Operating numerous showrooms and flagship stores across four countries, Cellini has become a global hub for trendy and practical furniture. What sets this store apart is its unique ability to bring together various production facilities, including metalwork, solid wood crafting, veneer fabrication, sewing, upholstery, and spray finishing, all in one location.
Every furniture item showcased in Cellini's furniture showroom or on their website is meticulously crafted by their skilled artisans. From the plush foam that provides comfort to your sofa to the resilient springs within their Nightingale mattresses, every detail is designed and produced in-house at Cellini factories located in Indonesia and Malaysia.
Visit them via:
Website | Facebook | Instagram
7. SSFHOME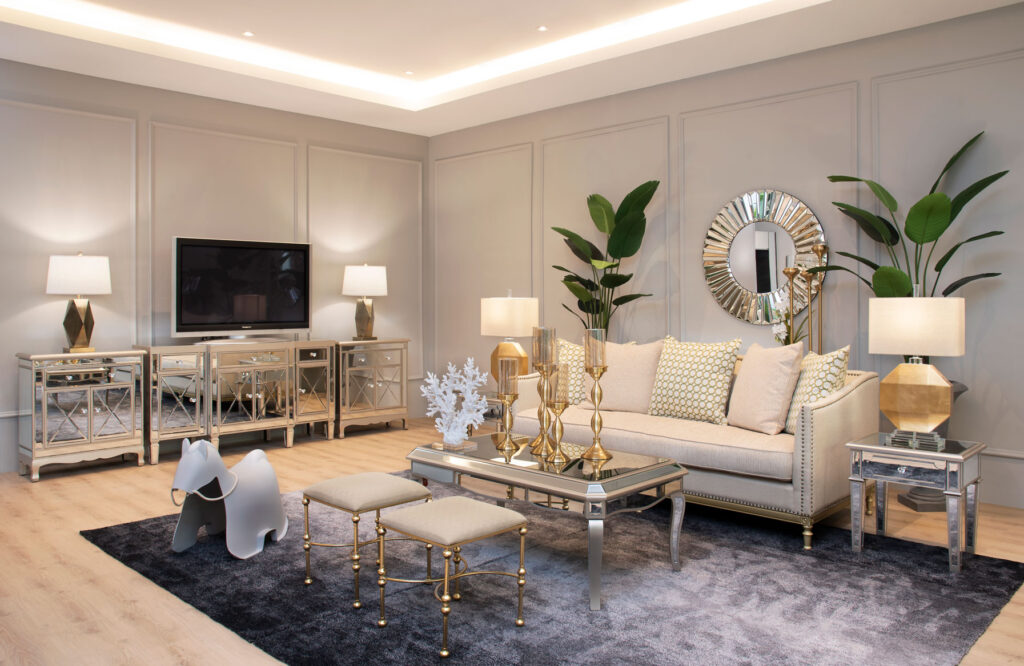 SSFHOME is a globally recognised and award-winning provider of home living solutions in Malaysia. Since its beginning in 1987, the store has become a go-to destination for those seeking unique and captivating furniture pieces. SSF strives to create an environment that fosters comfort and warmth, where cherished moments can be shared with loved ones. With a wide array of home-living ideas, the store enables you to embrace the joy of togetherness, as family and friends forge deep connections.
What sets SSFHOME apart from other furniture stores is its unwavering commitment to sustainability. This means you can trust the products you purchase from this store to withstand the test of time. They offer an extensive range of furniture products at affordable prices. In addition to its online store, SSFHOME boasts several showrooms in various cities across Malaysia.
Visit them via:
Website | Facebook | Instagram
8. NITORI Malaysia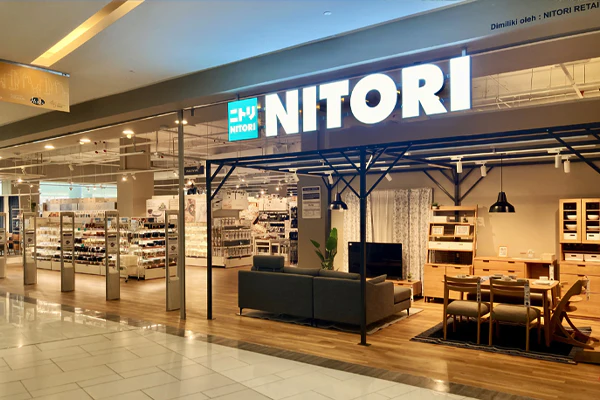 Nitori Malaysia is the Malaysian branch of Nitori Holdings Co., Ltd., a renowned Japanese furniture and home accessories retailer. Nitori was founded in 1967 by Akio Nitori and has since grown into one of the largest furniture retailers in Japan, known for its affordable prices and wide range of products. And it is committed to expanding its store network in Malaysia further. Nitori Malaysia aims to meet the diverse needs of Malaysian consumers, offering a blend of Japanese-inspired design, functionality, and durability. Every year, they also engage in Malaysia's largest furniture exhibition, known as the Malaysian International Furniture Fair (MIFF).
The company provides an extensive range of home furnishing solutions, furniture items, and interior accessories tailored to the Malaysian lifestyle. All of their products are priced affordably and are crafted with dependable quality and functionality. They take into consideration the daily requirements of customers. Moreover, they ensure the utmost satisfaction of its valued customers by promoting quality, sustainability, and affordability. 
Visit them via:
Website | Facebook | Instagram
9. Kinsen Home Malaysia
Kinsen Home Malaysia is a renowned and trusted furniture retailer that has established itself as a go-to destination for home furnishings in Malaysia. With a commitment to delivering exceptional quality and style, Kinsen Home offers a diverse range of furniture pieces, home decor, and accessories to suit various tastes and preferences.
When you step into a Kinsen Home showroom, you'll be captivated by the extensive selection of furniture and home decor options available. From sleek and modern designs to timeless classics, their curated collection embodies both style and functionality. Whether you're furnishing your living room, bedroom, dining area, or home office, Kinsen Home offers a wide array of choices to transform your space into a haven of comfort and beauty.
Visit them via:
Website | Facebook | Instagram
10. Ashley Furniture Malaysia
With a rich history spanning over 70 years, Ashley Furniture has established itself as a global leader in the furniture industry. As the largest manufacturer of home furniture worldwide, the company brings innovation, quality, and style to households around the globe. Their commitment to excellence has propelled Ashley Furniture HomeStore to become the top retailer in the United States and the leading furniture store brand in the world. With a widespread presence in 123 countries, Ashley Furniture continues to serve customers with exceptional home furnishings.
In Malaysia, Hauslife Furniture holds the exclusive license as the sole retailer of Ashley Furniture HomeStore. Founded in December 2014 by a passionate and experienced group of furniture enthusiasts, Hauslife Furniture is dedicated to the idea that furniture should harmonise with architectural spaces rather than compete with them. The company strives to inspire its team to consistently offer top-notch products renowned for their quality, craftsmanship, and design.
Visit them via:
Website | Facebook | Instagram
11. BoConcept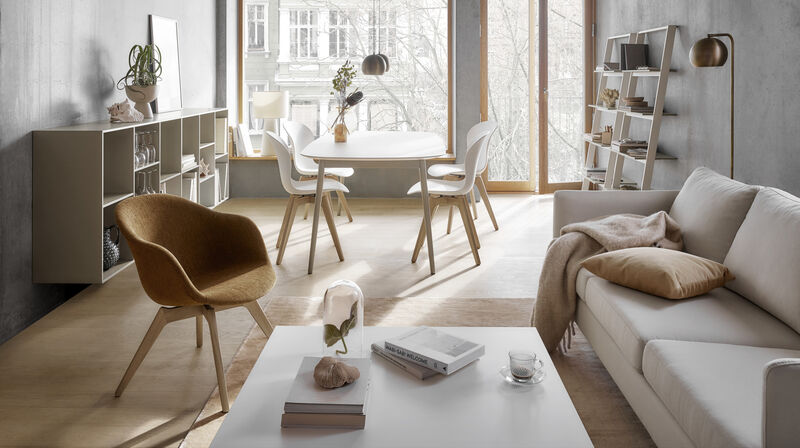 BoConcept, which originated in Denmark in 1952, has become a renowned premium retail brand with nearly 300 stores in over 60 countries. With their extensive selection of Danish contemporary furniture, accessories, and lighting, they provide a comprehensive solution for your living room, dining room, bedroom, home office, and outdoor spaces. They value the uniqueness and lifestyle of their customers and ensure that their designs are not limited.
BoConcept also offers personalised in-home or store interior design services to help customers create their ideal living environment. Around 80-90% of its designs can be customised in terms of size, color, material, or components. This allows customers to personalise their furniture to match their preferences and needs. BoConcept sets itself apart as an exceptional furniture brand in Malaysia, offering a distinctive concept of "affordable premium" furniture retail. 
Visit them via:
Website | Facebook | Instagram
12. Stanzo Collection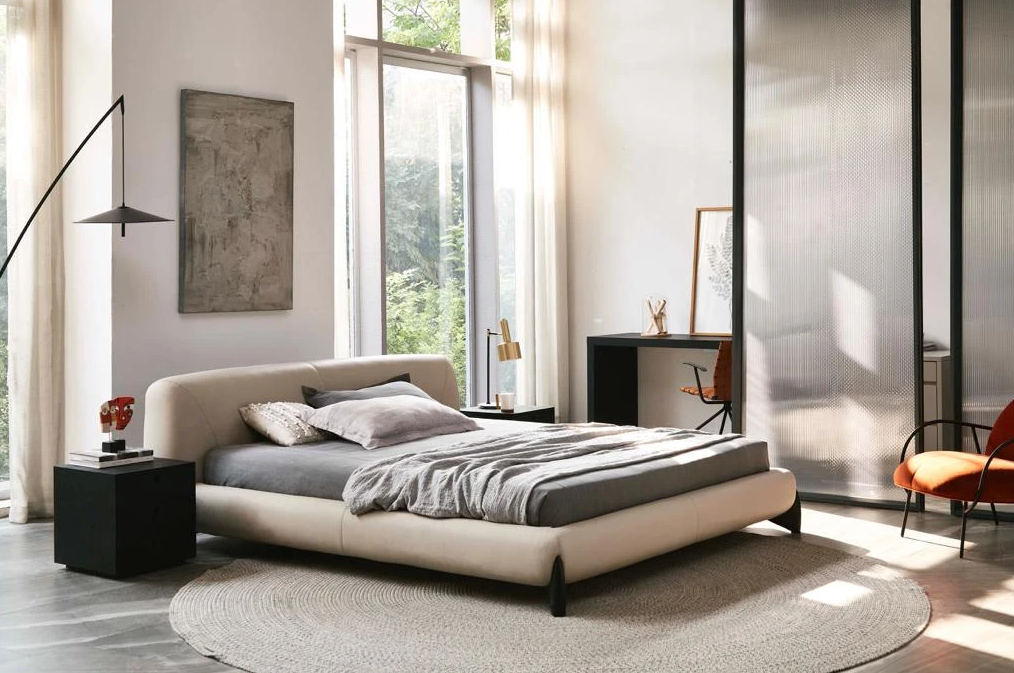 Stanzo is a renowned luxury furniture gallery known for its exclusive collection of imported furniture. Their furniture pieces showcase contemporary designs and impeccable craftsmanship. With a steadfast commitment to exceptional standards, the company focuses on offering timeless and refined home furnishings that bring elegance to everyday living. Since its establishment in 2013, Stanzo has been adorning homes with cutting-edge, award-winning designs that cater to the modern consumer.
Stanzo is committed to delivering high-quality furniture that offers great value. They carefully curate their product line, focusing on innovative designs that cater to various lifestyles and preferences. Their aim is to help customers create breathtaking spaces that radiate style, class, and sophistication. Whether you prefer the captivating allure of modern Italian design or the inviting simplicity of Japandi style, Stanzo offers a wide range of options to transform any room into a distinguished and prestigious setting.
Visit them via:
Website | Facebook | Instagram
Final Thoughts
Finding a trustworthy online retailer for new furniture can pose a considerable challenge. To simplify the process for you, we have compiled a curated guide featuring twelve of Malaysia's finest furniture stores, renowned for their high-quality and long-lasting furniture.
These stores offer a wide range of products at moderate to affordable prices, catering to the diverse needs of homeowners. Moreover, many of these stores frequently provide discounted furniture options to accommodate customers with tighter budgets. Ultimately, the choice of where to purchase furniture for your space from this selection will depend on your personal taste.