It's really important for a family to have a comfy home where they can gather together after a long day and NELO DECOR understands this well. This is why they have created The Rough House in District 6 of Ho Chi Minh City, Vietnam based on the owner's request. The owners wanted a luxurious, modern and sophisticated living space for the whole family that is suitable for the young and old.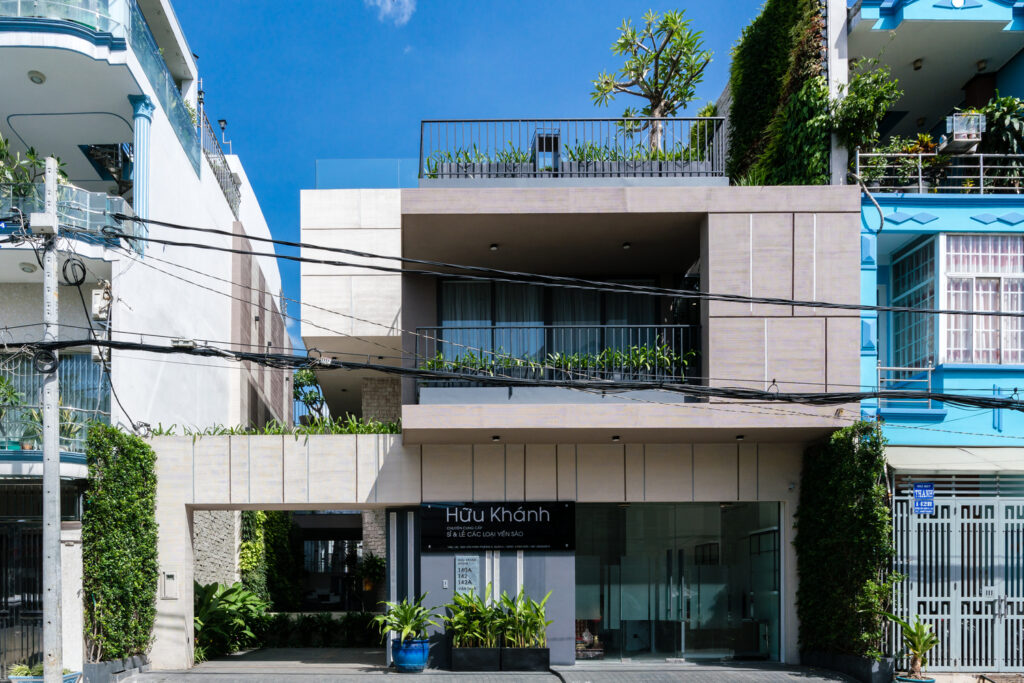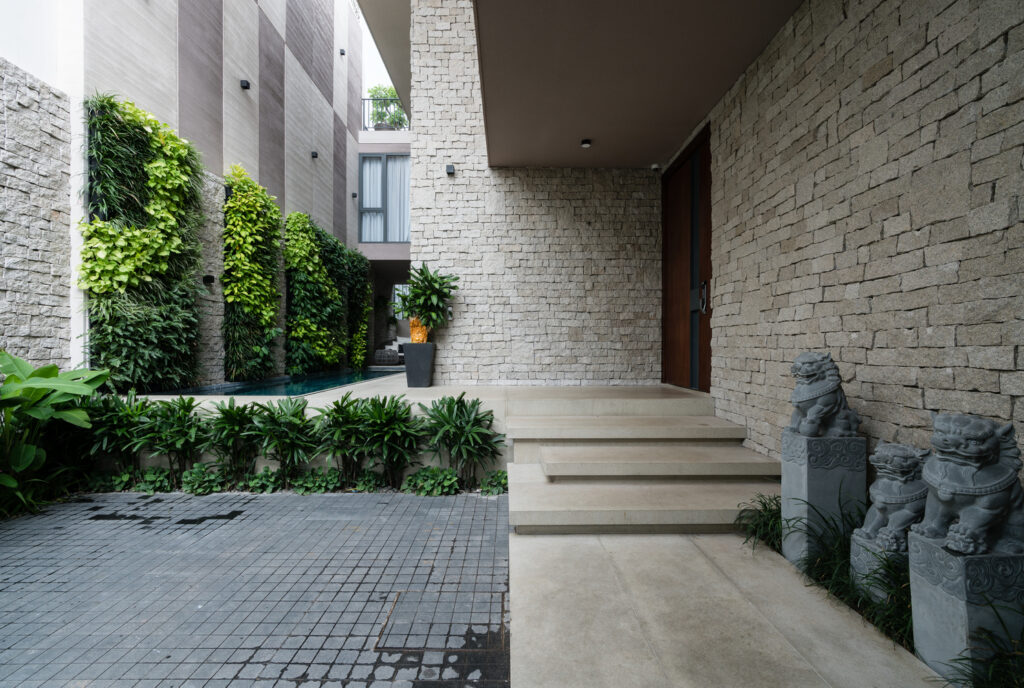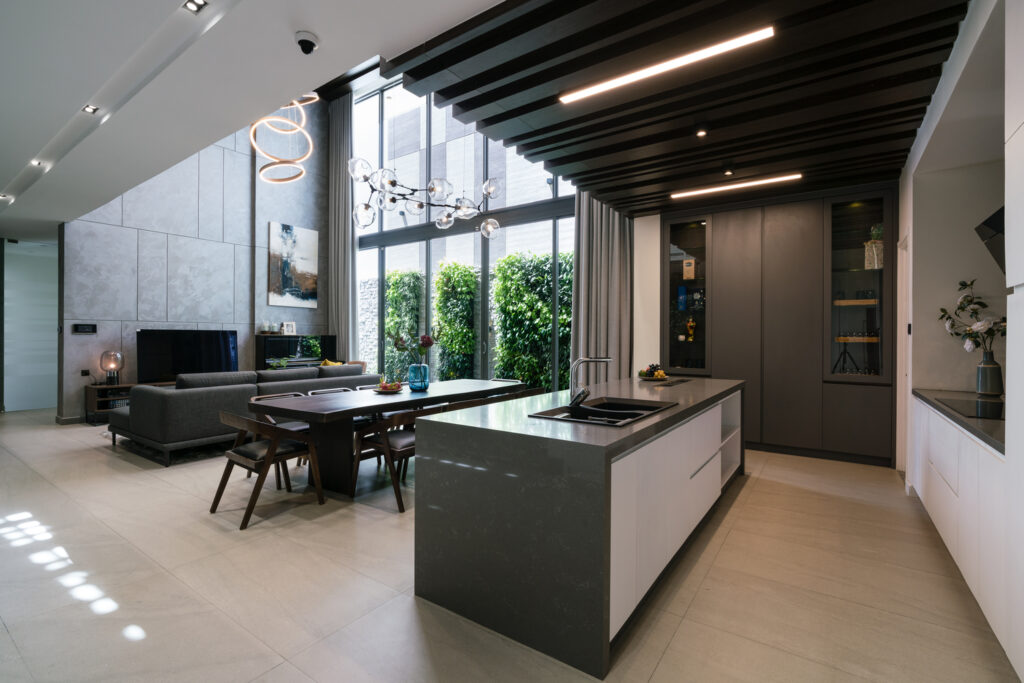 One main factor that took precedence in the house is that the owner wanted a seamless, airy design to encourage communication between members of the house and also to allow more nature into the home. There are plenty of open spaces where the residents can enjoy the view of the greenery outside, the lake and also ensure that there is plenty of airflow in the house.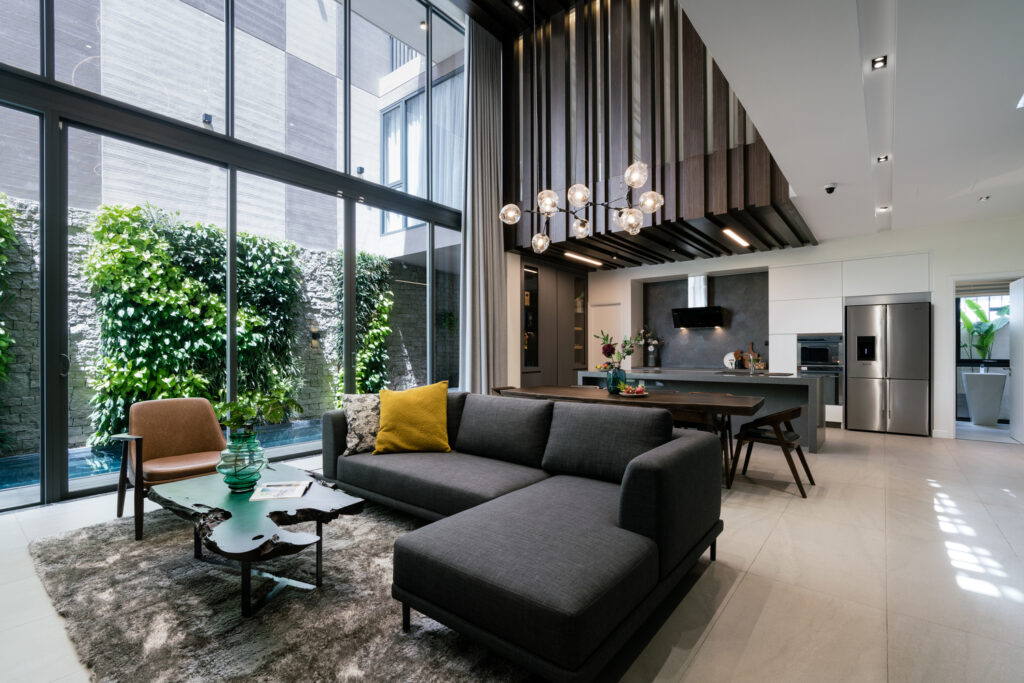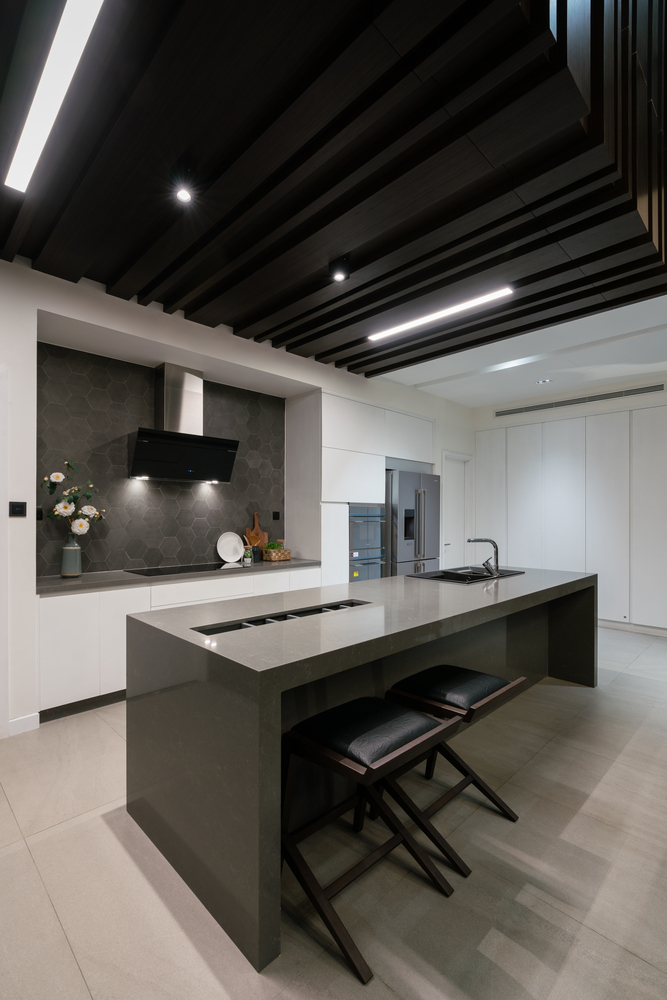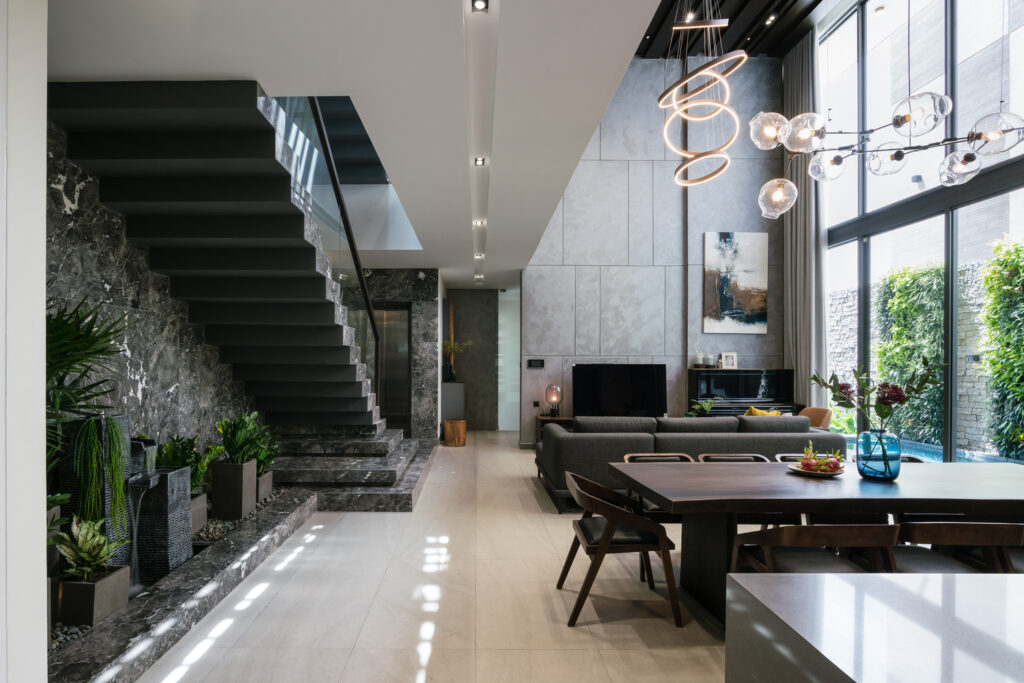 Thinking along these lines, the designers decided to use natural materials such as metal and rough stone to create a stunning house that still looks sleek and sophisticated. The decor in the house is more modern and chic, but natural elements help to soften this up.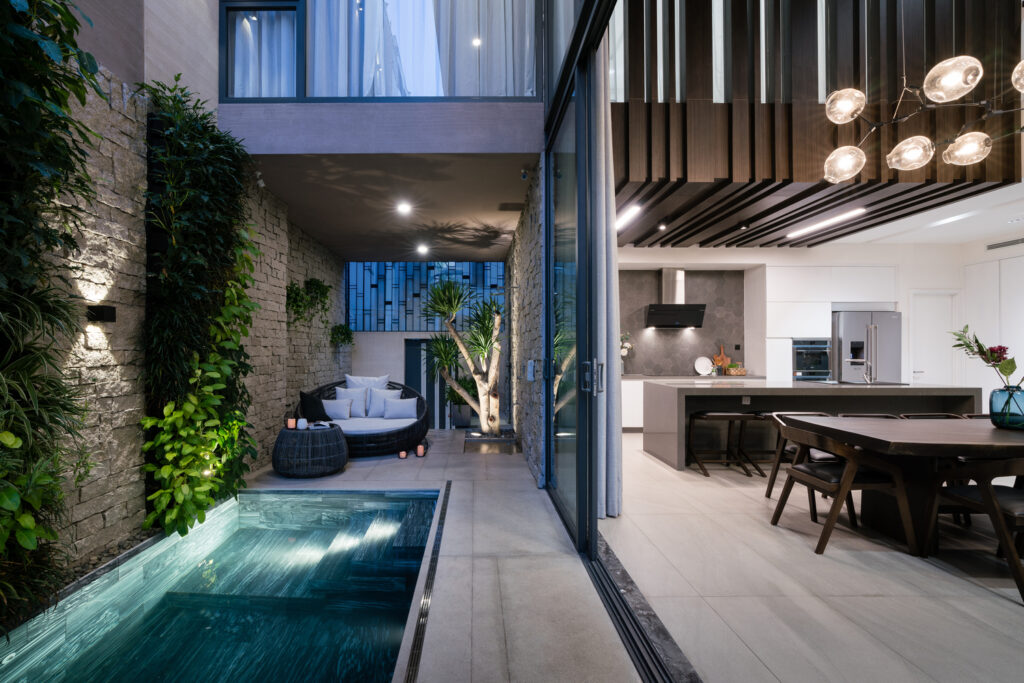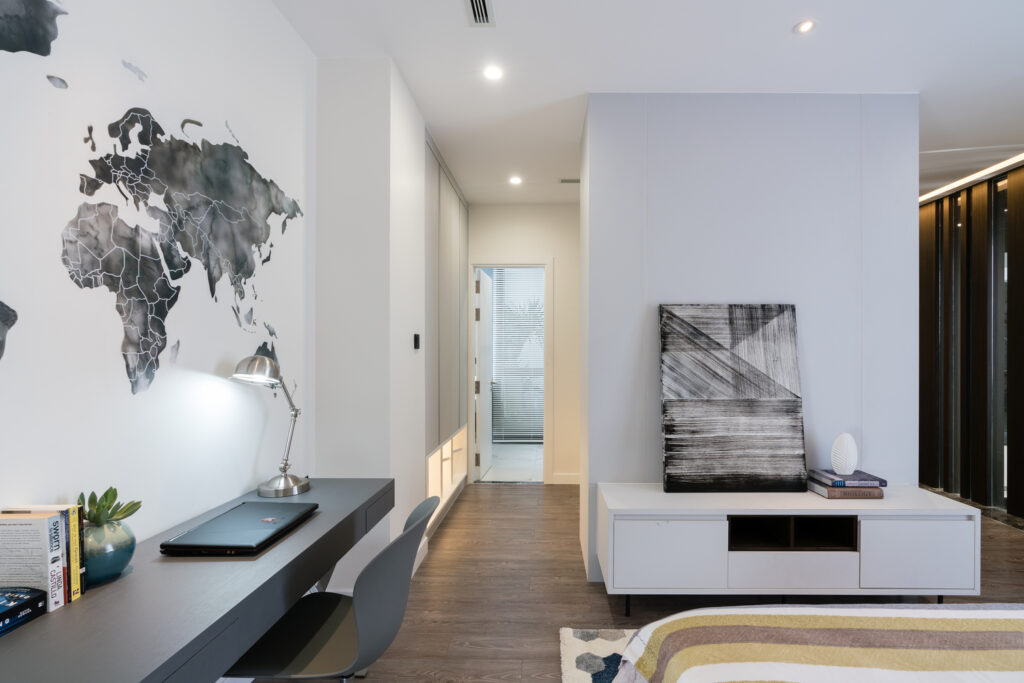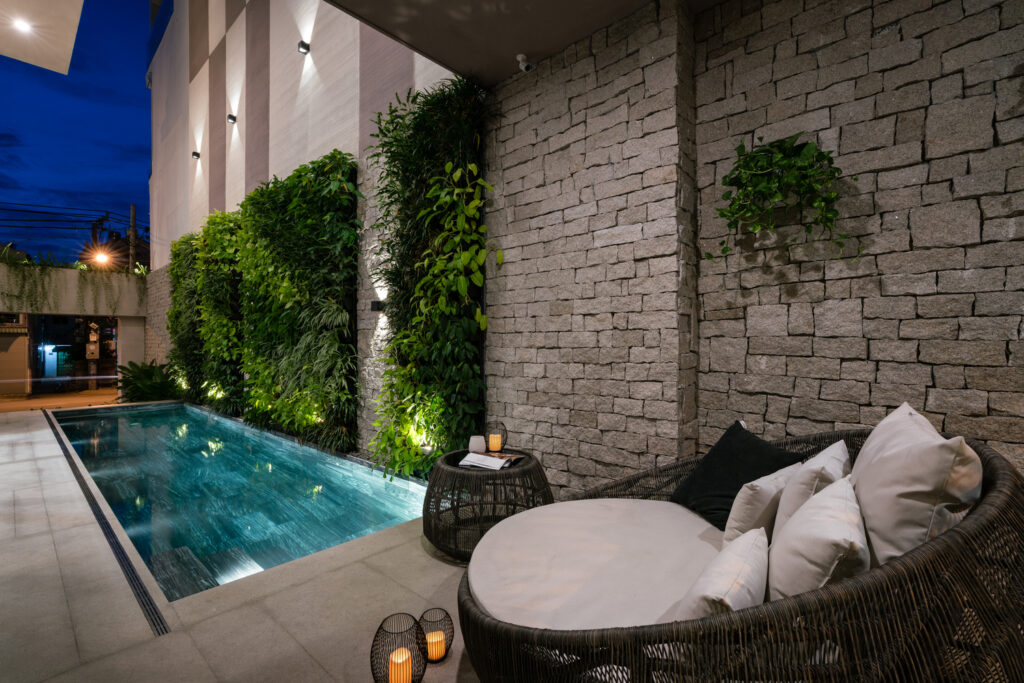 There are three floors in this house and as usual, the ground floor consists of the public areas such as the kitchen and dining room which offers a great view of the pool. The guest room is also located on this floor and although most of the ground floor is open plan, different areas are simply separated by the furniture in each space.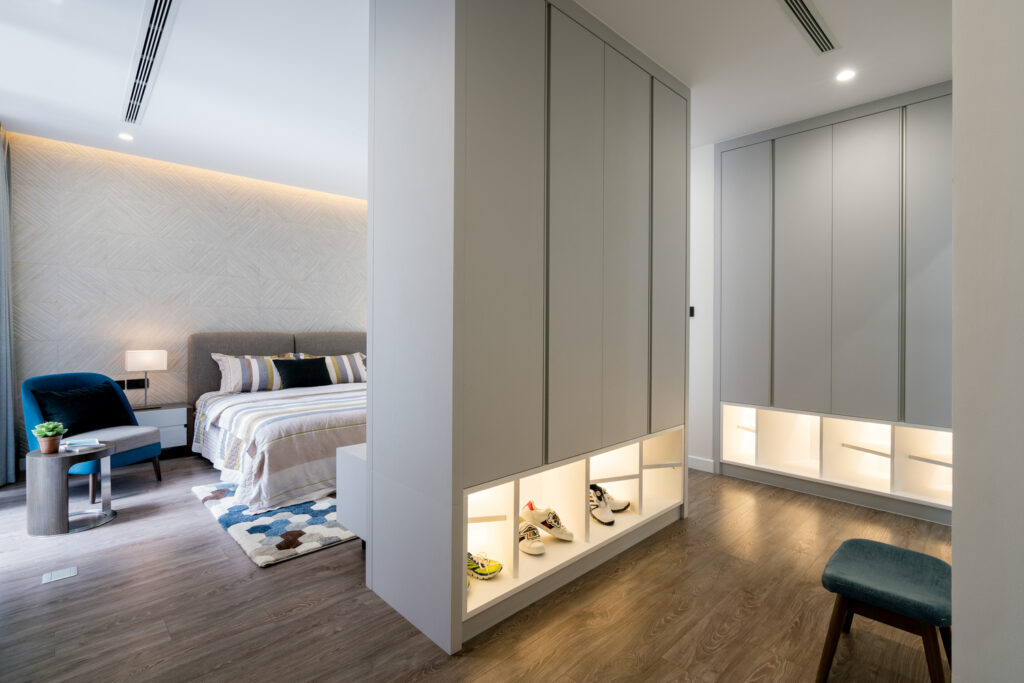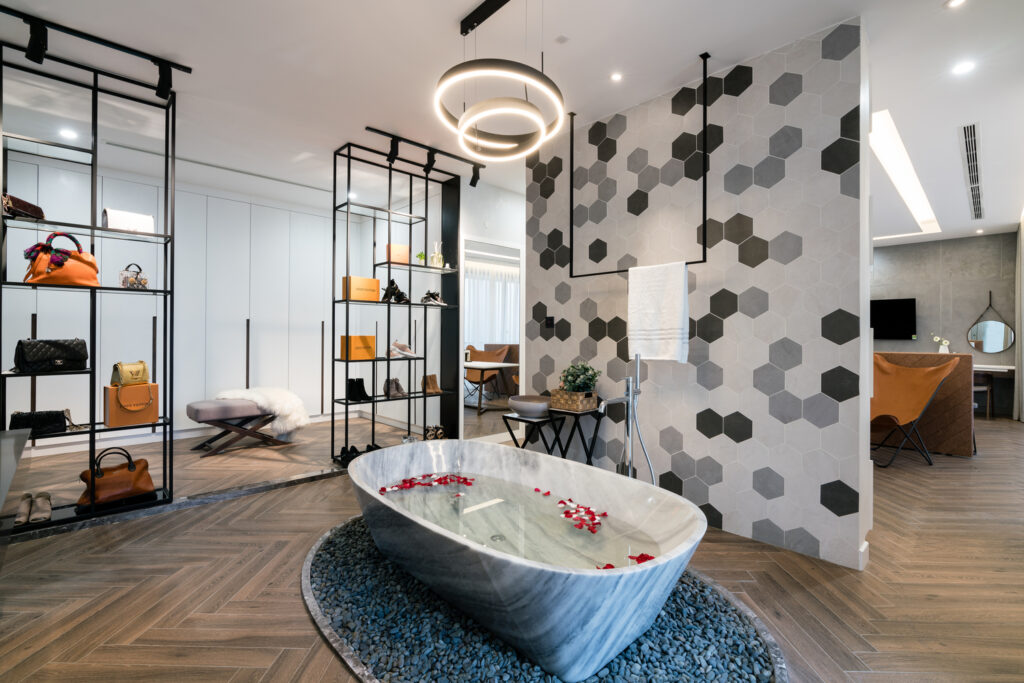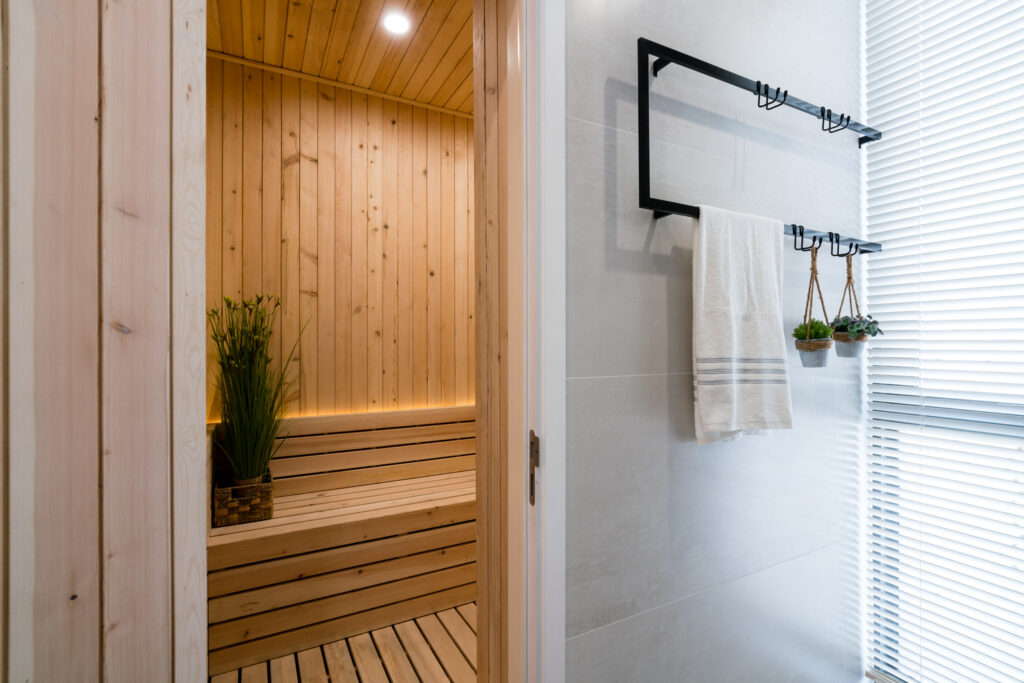 On the second floor, the bedroom for the children is located here and has a more streamlined style. The layout is easily accessible and decor is kept to a minimum but still manages to look really good. Meanwhile, the parents are located on the third floor, with a large master bedroom and a sauna room is available as well.
All images are taken from NELO DECOR's website unless otherwise stated.