Owning a house can get rather expensive especially in urban areas and if you're in the city. Hence, sometimes unconventional ideas stem from necessity.
The Twin House by Tetawowe Atelier was created to accommodate young working adults who are unable to afford a house of their own in the heart of the city. Located in affluent Bangsar, it is a terrace house that was built in the late 1950s with a 20′ by 60′ plot.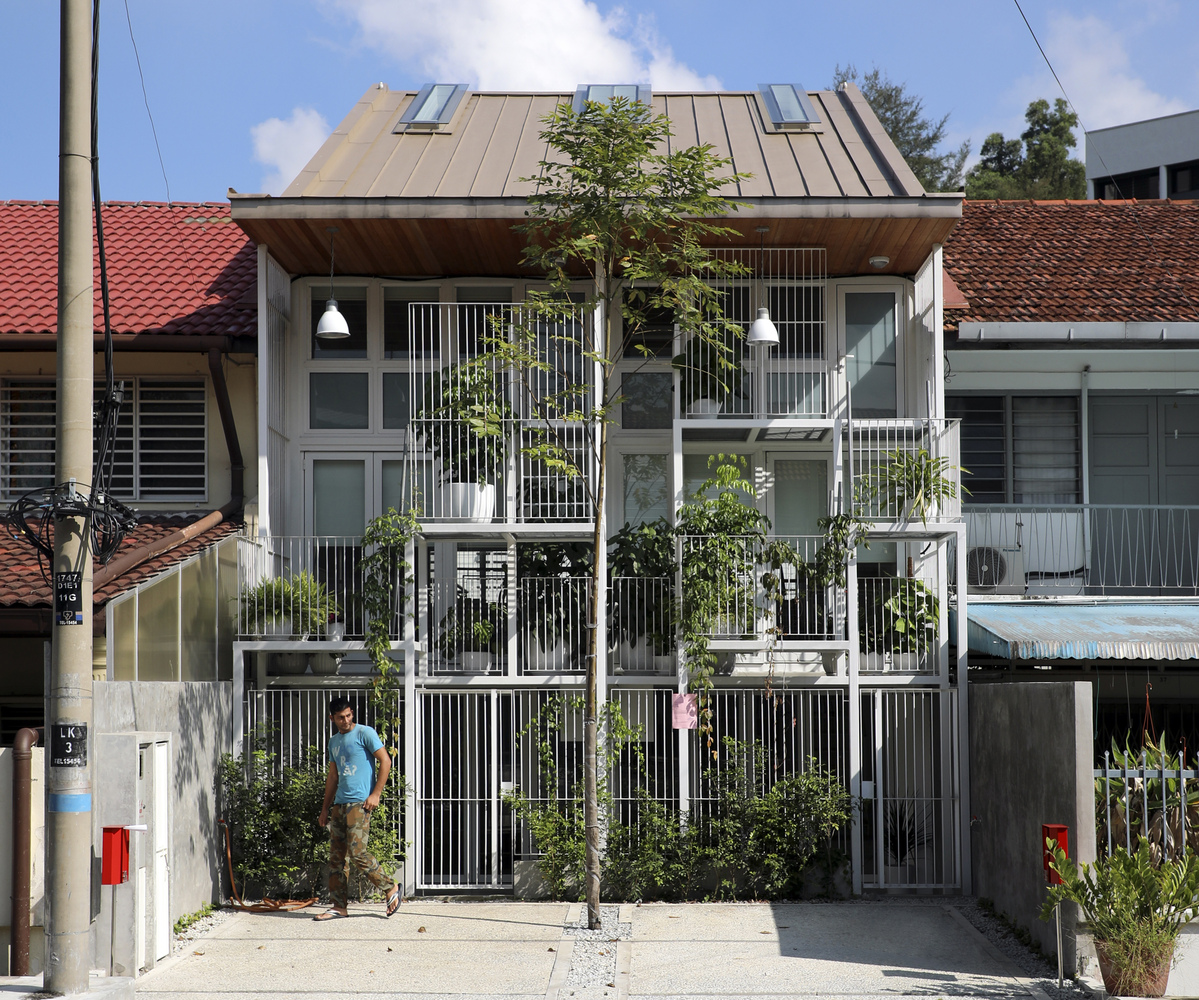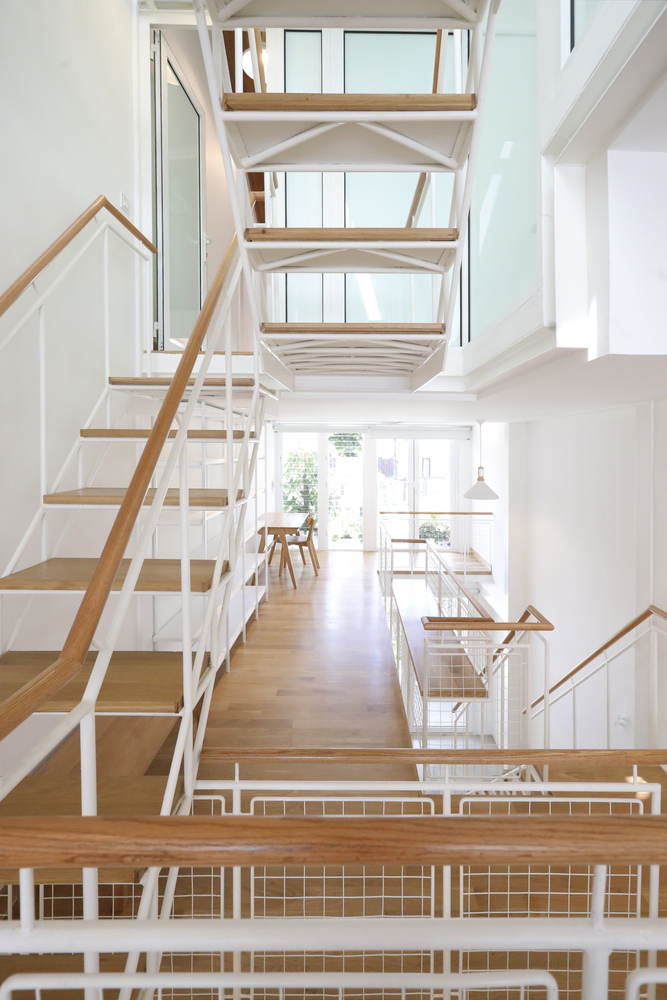 Concept: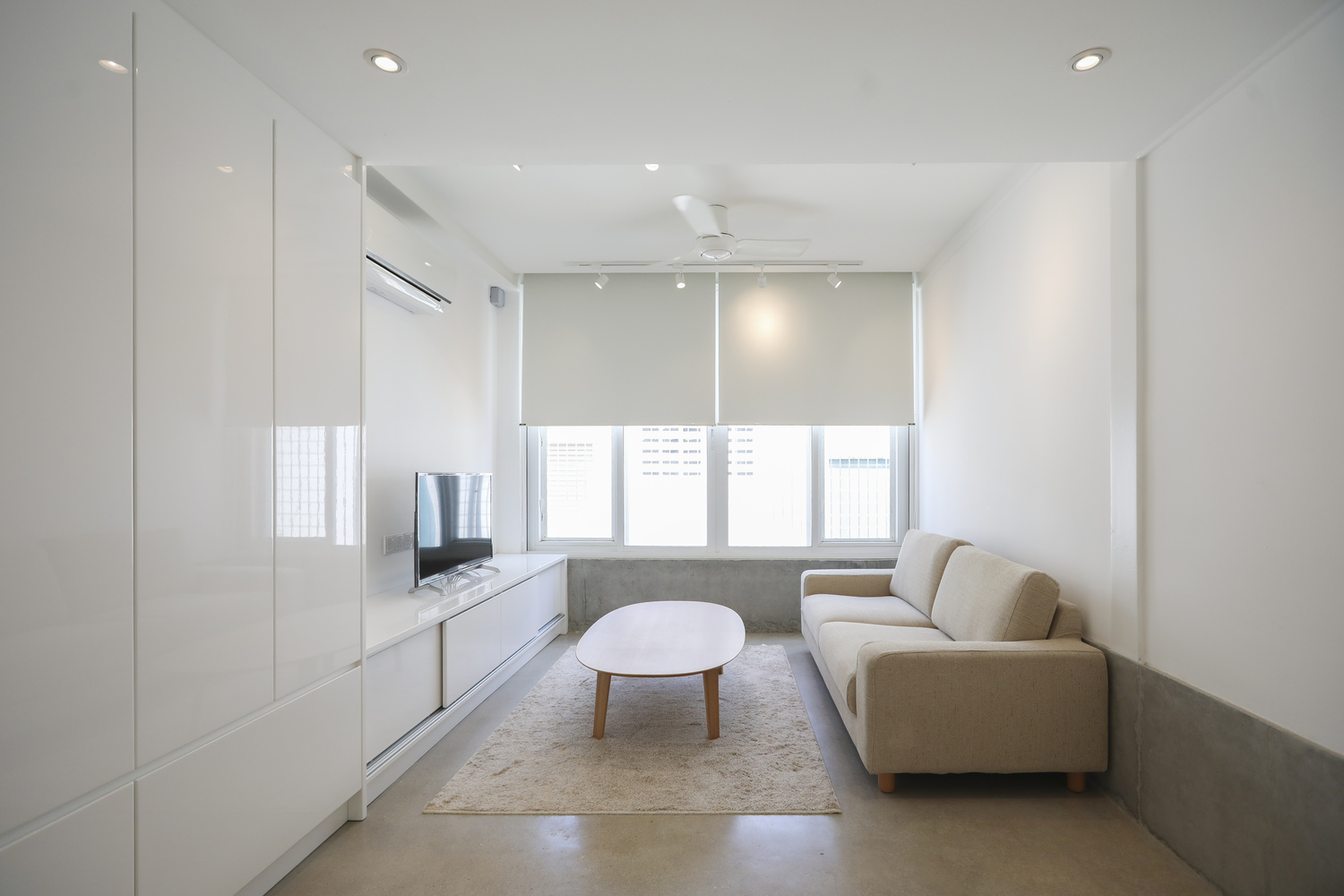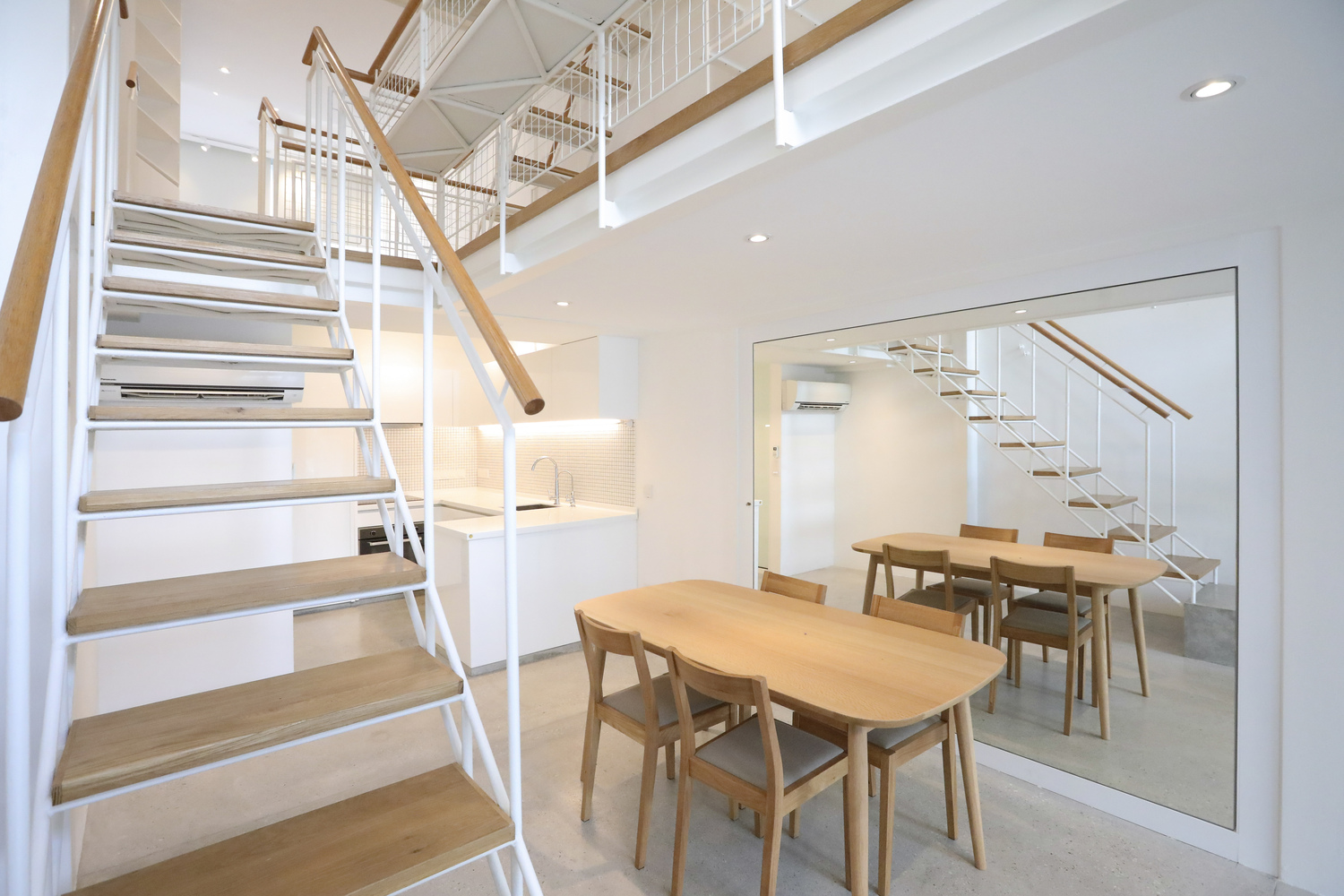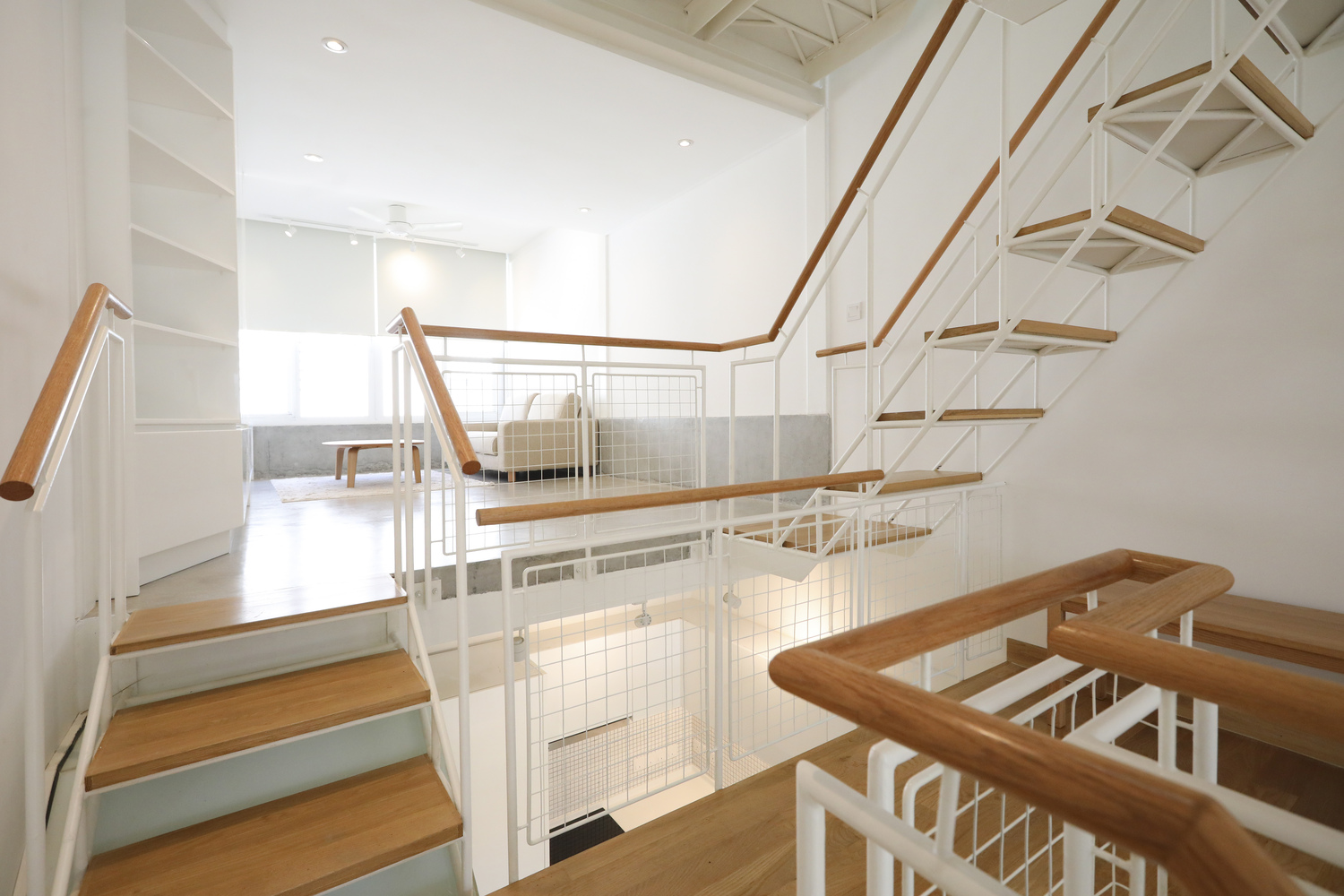 The architects divided the house into two independent structures which consist of two triple-storey homes that mirror each other. A compact single-storey unit was built at the back of the residence to house the caretaker and can be accessed through the back alley.  This is a pretty cool concept as it allows each family to have their own private area while sharing the costs for the property.
Design: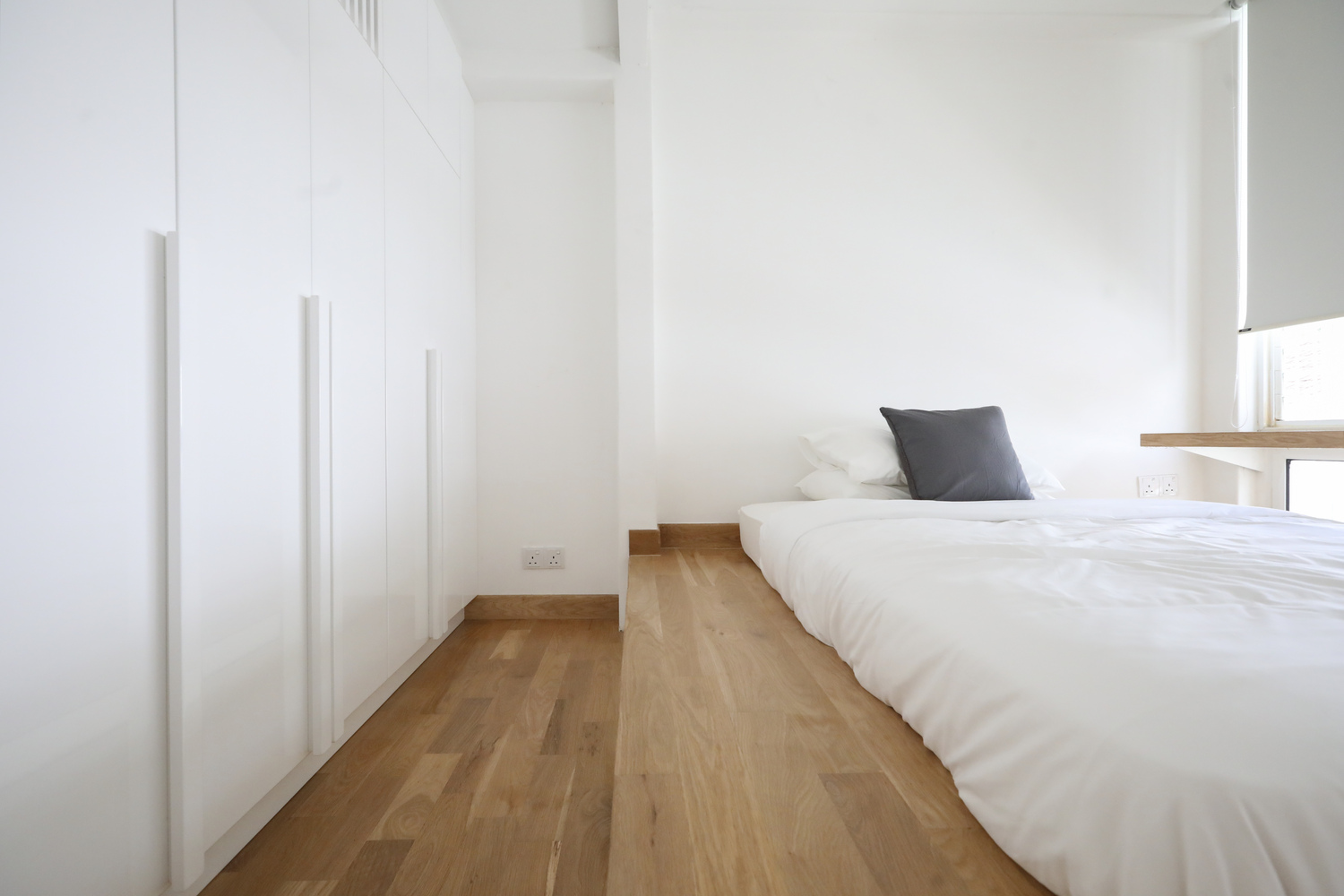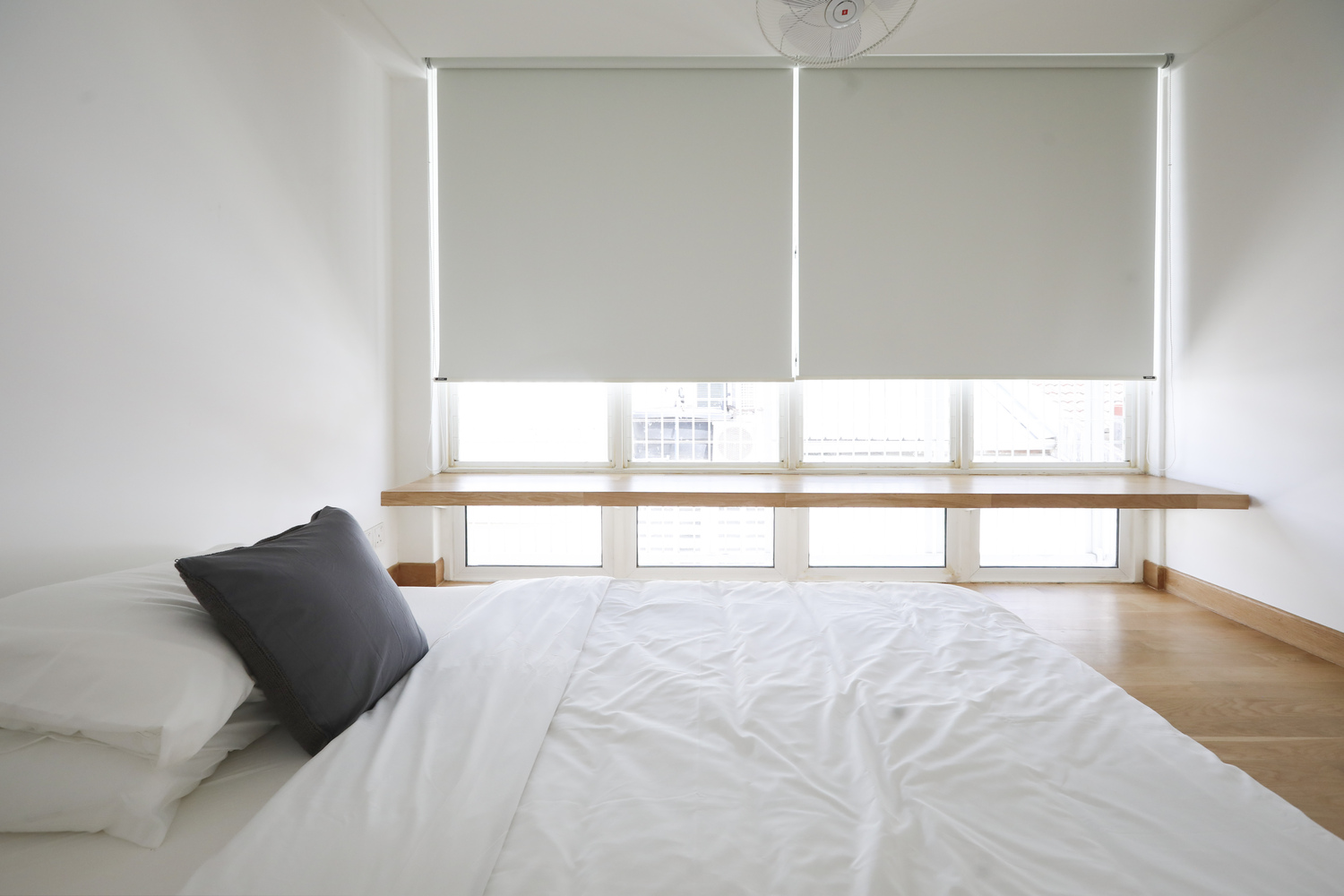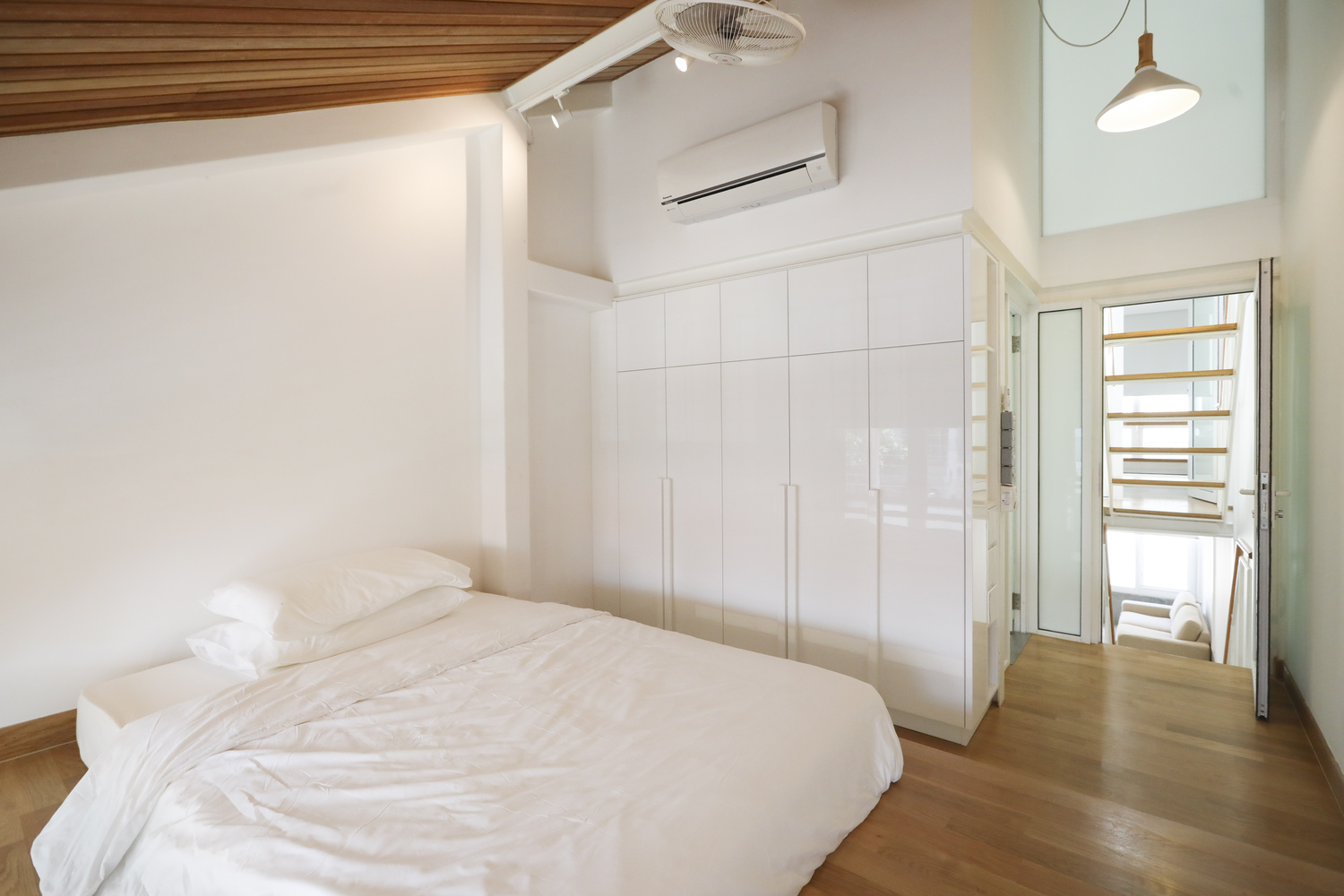 The houses are rather narrow but the design team managed to work so well with it, you won't even notice its width or lack thereof. First of all, they wanted to make the home look airier so they created vertical connected spaces by using multiple split levels that are all accessible through one staircase. Various openings are also designed into the home to allow more natural light in while a light colour palette finishes the look.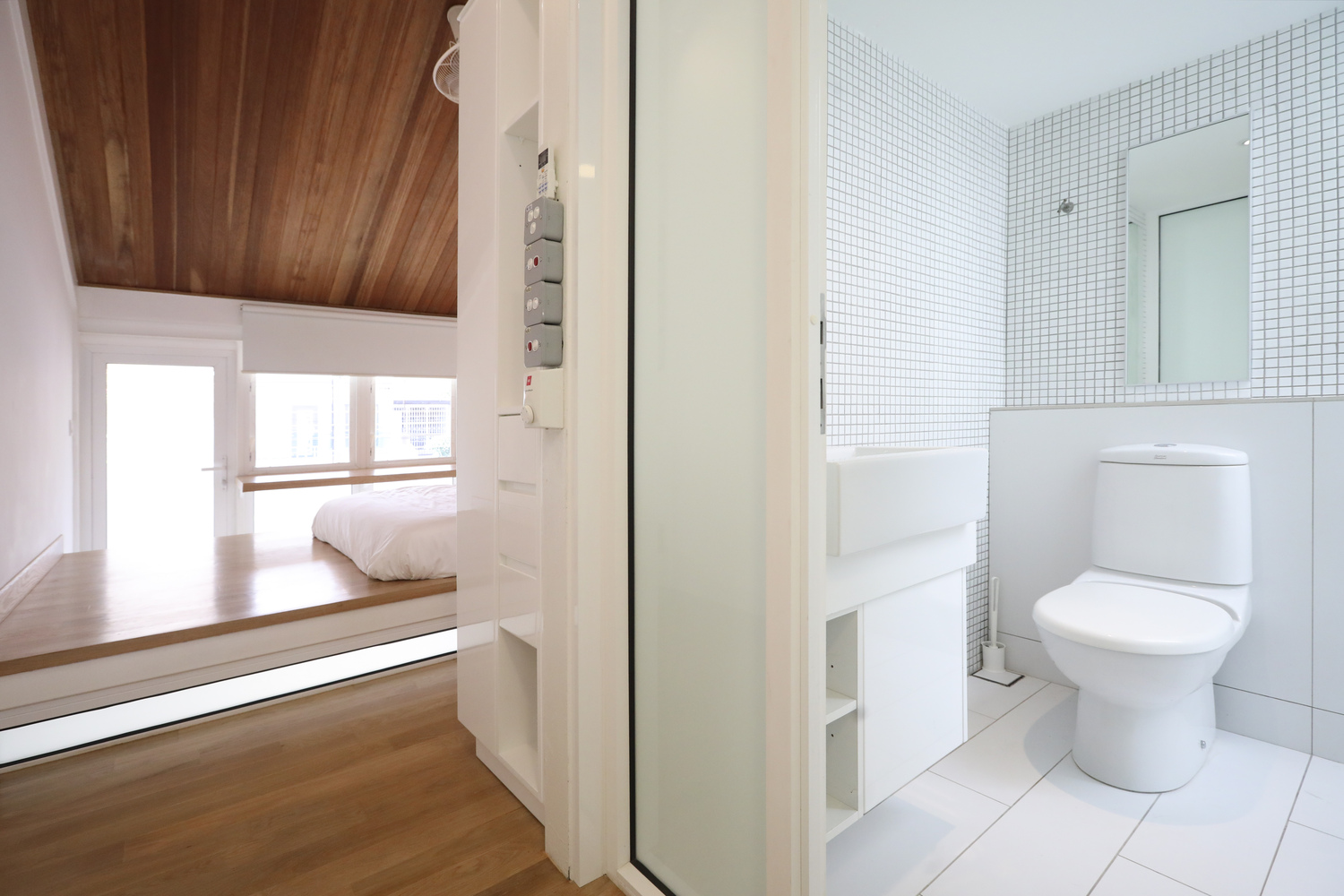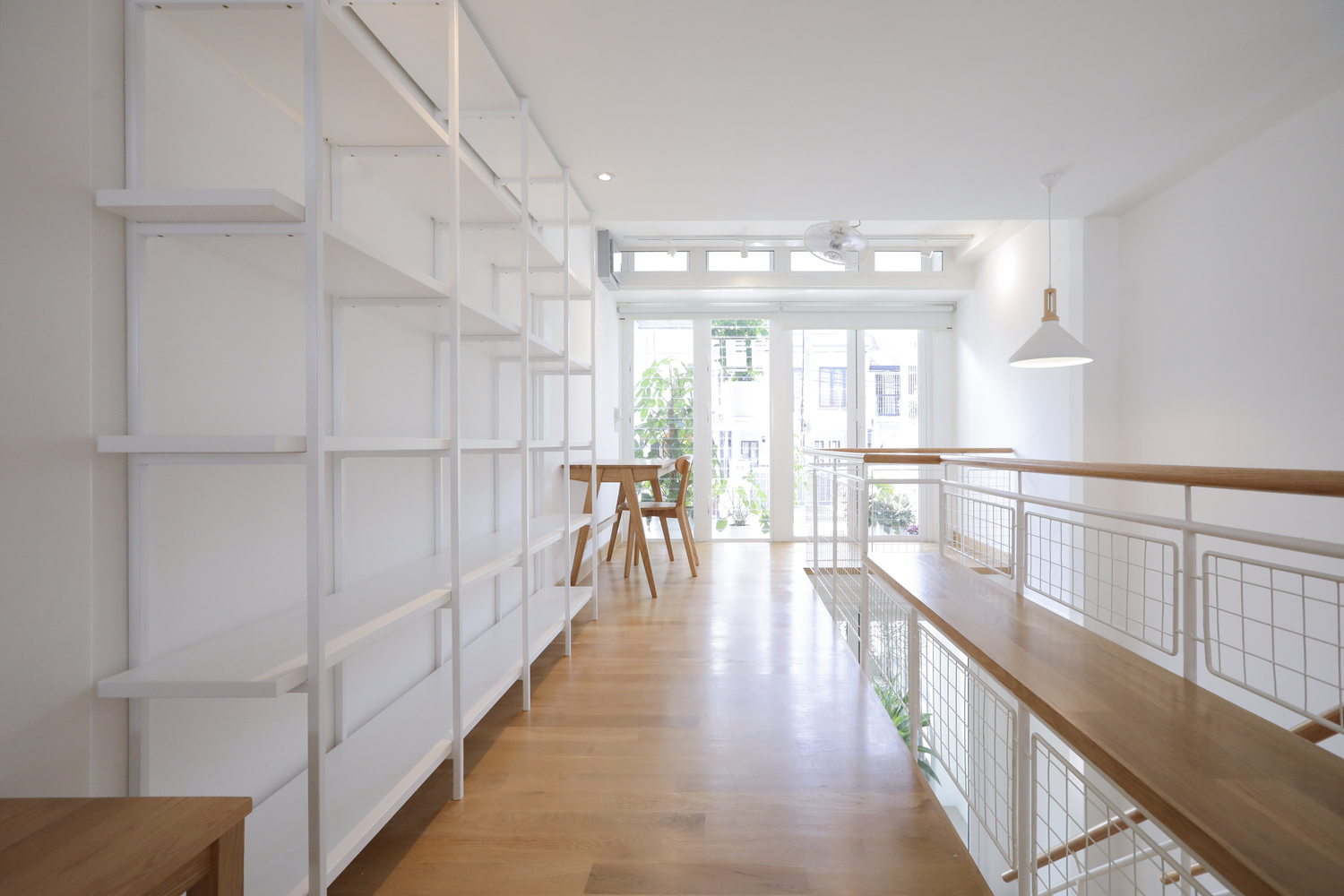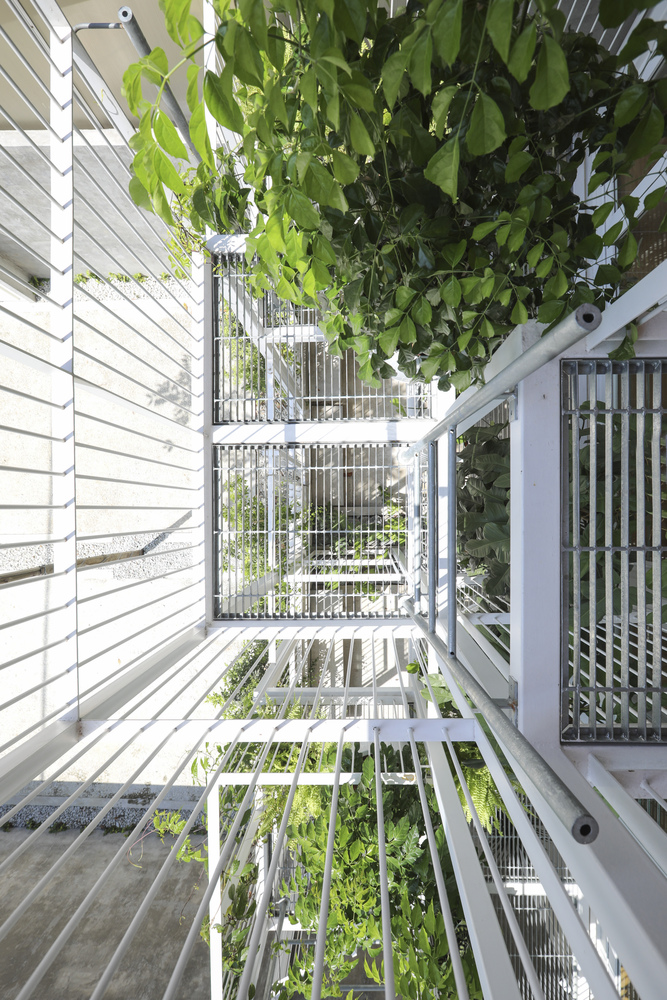 Looking at the front facade of the house, you can see that a multideck structure was designed using cat ladders. This allows the mezzanine study deck to be connected externally to the bedroom above. This front deck serves as a floating garden with lots of potted plants and creepers that give the home a fun vibe. It also disguises the houses, making it look as if it were one cohesive unit.