It can be difficult to enjoy peace and quiet when you're living in the midst of a hectic city centre which is where the concept of Farmsup House was conceived.
To escape the hustle of city life, the house is created to be a sanctuary away from this and it's located on the outskirts of the Pathum Thani province in Thailand.
Built by I Like Design Studio, the old plot of land is designed for both simple farming and a recreational living area for a vacation home in the middle of an agricultural garden.
Project: Farmsup House
Designer: I Like Design Studio
Location: Thailand
The Concept: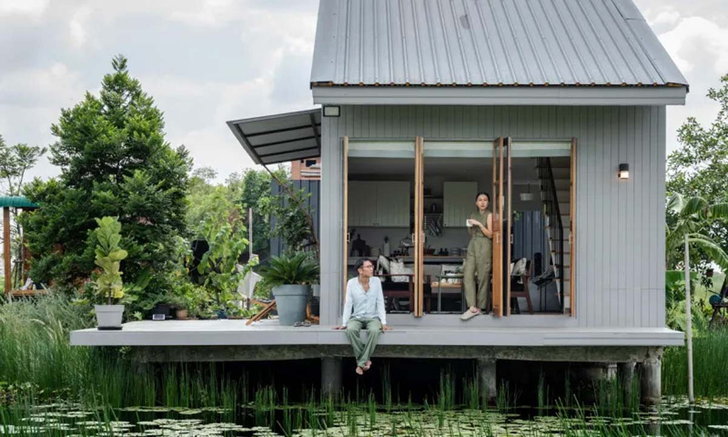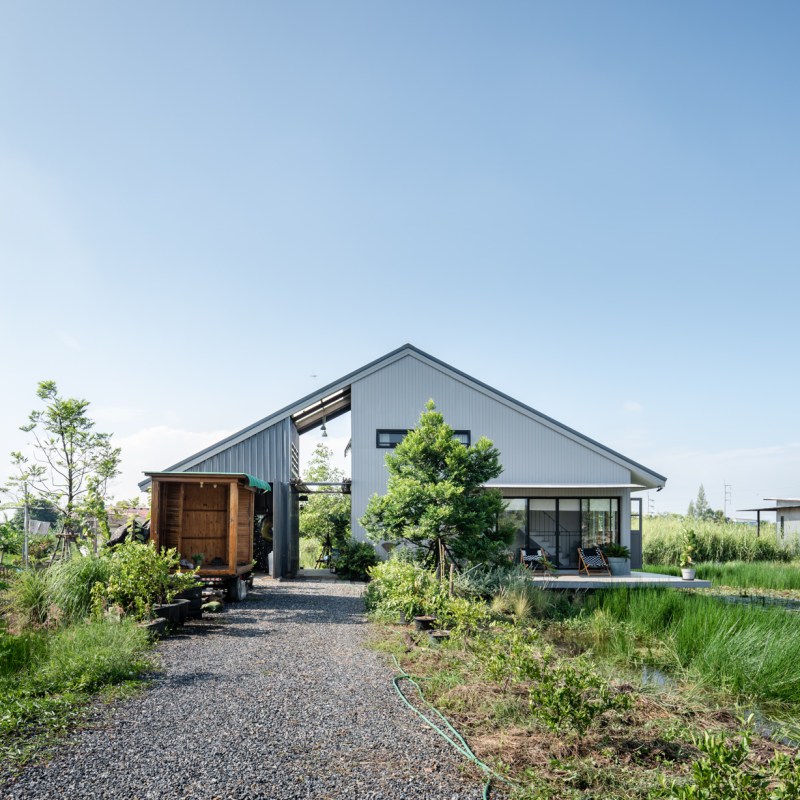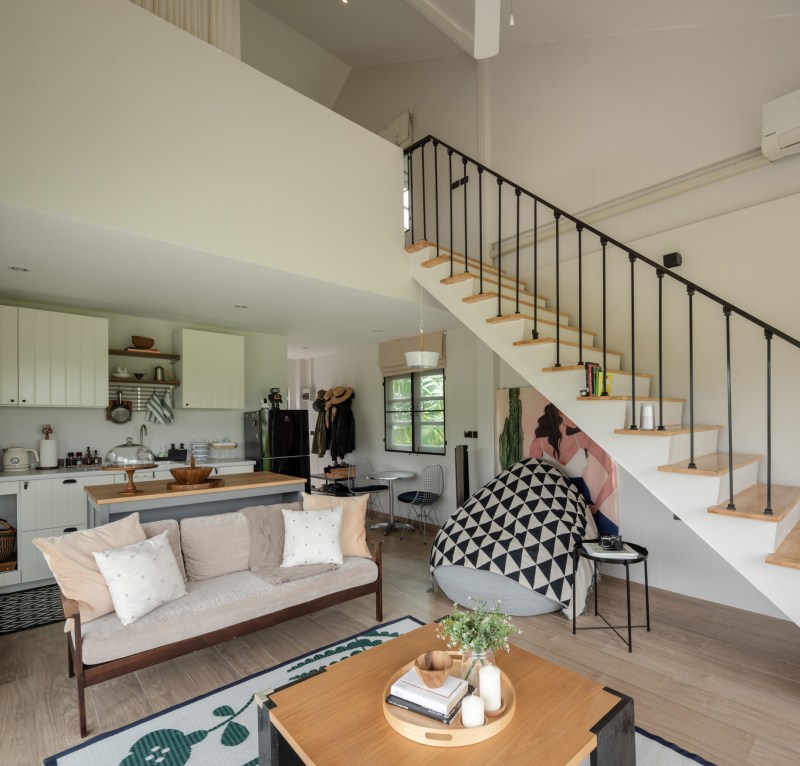 Layout: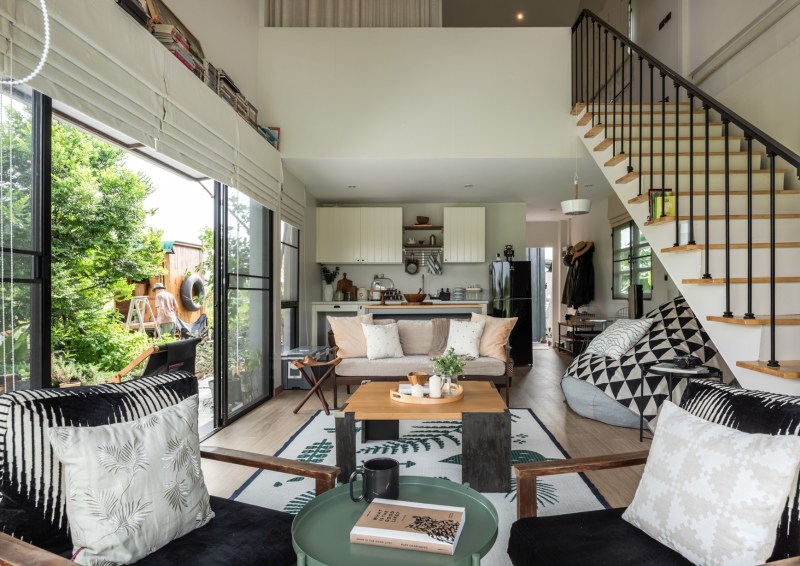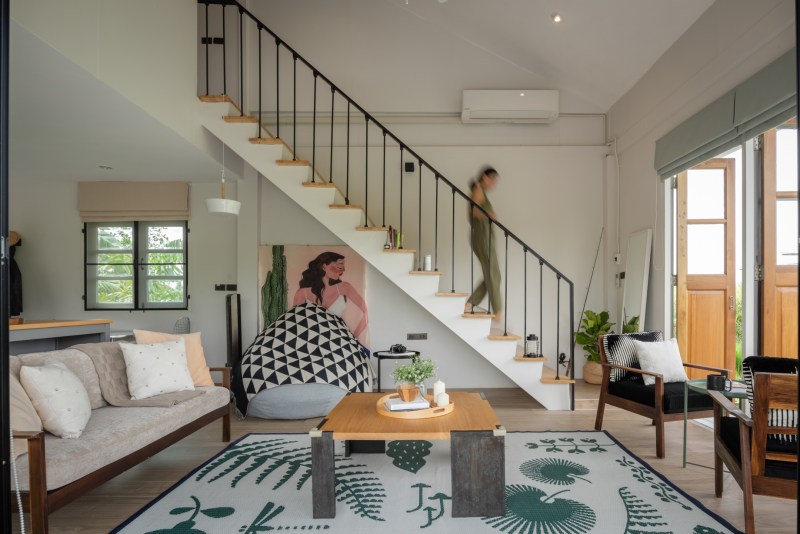 Hence, one side of the house is designed to be a vacation villa with an area of 100 square metres that consists of a mezzanine bedroom, pantry, bathroom and living area.
There's also a verandah located next to the house which doubles as a deck that extends to both sides of the house.
Meanwhile, on the left side of the house is a barn that is covered with metal sheeting to store the agricultural equipment. A corridor connects the two parts of the house while a gable roof allows wind and light to circulate well.
The one-storey house is raised up to avoid flooding and looks like it's floating on an island.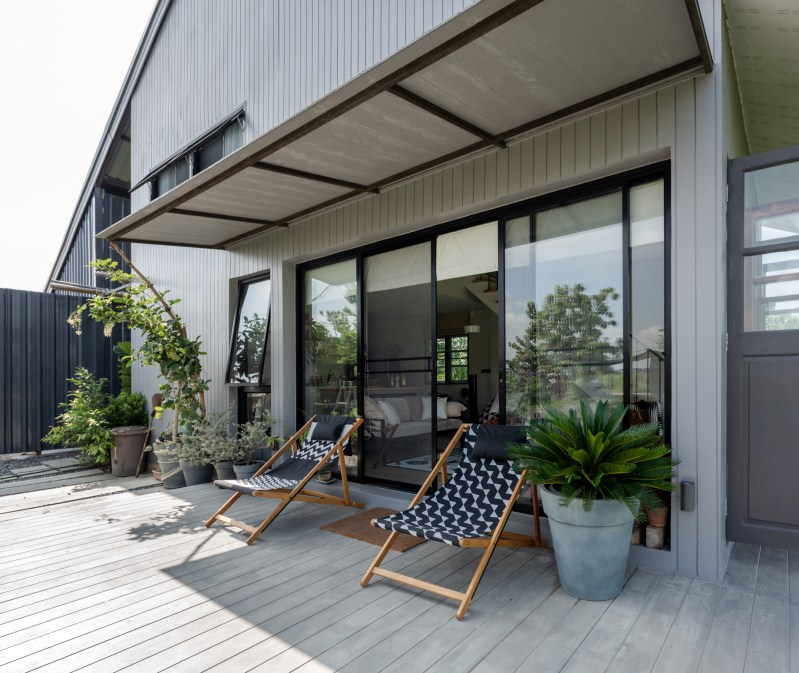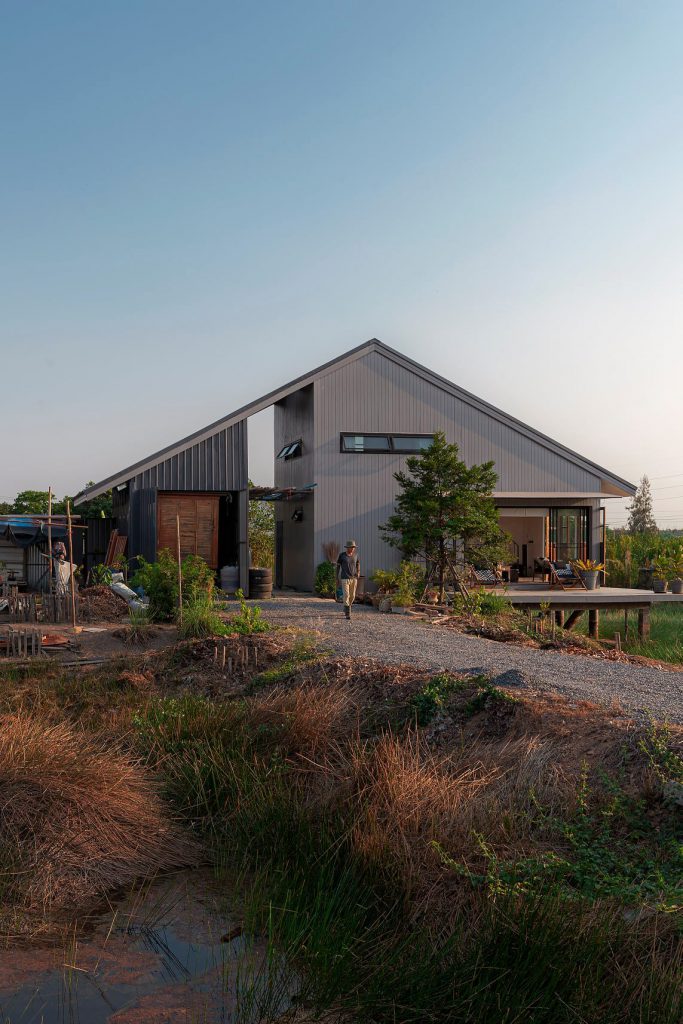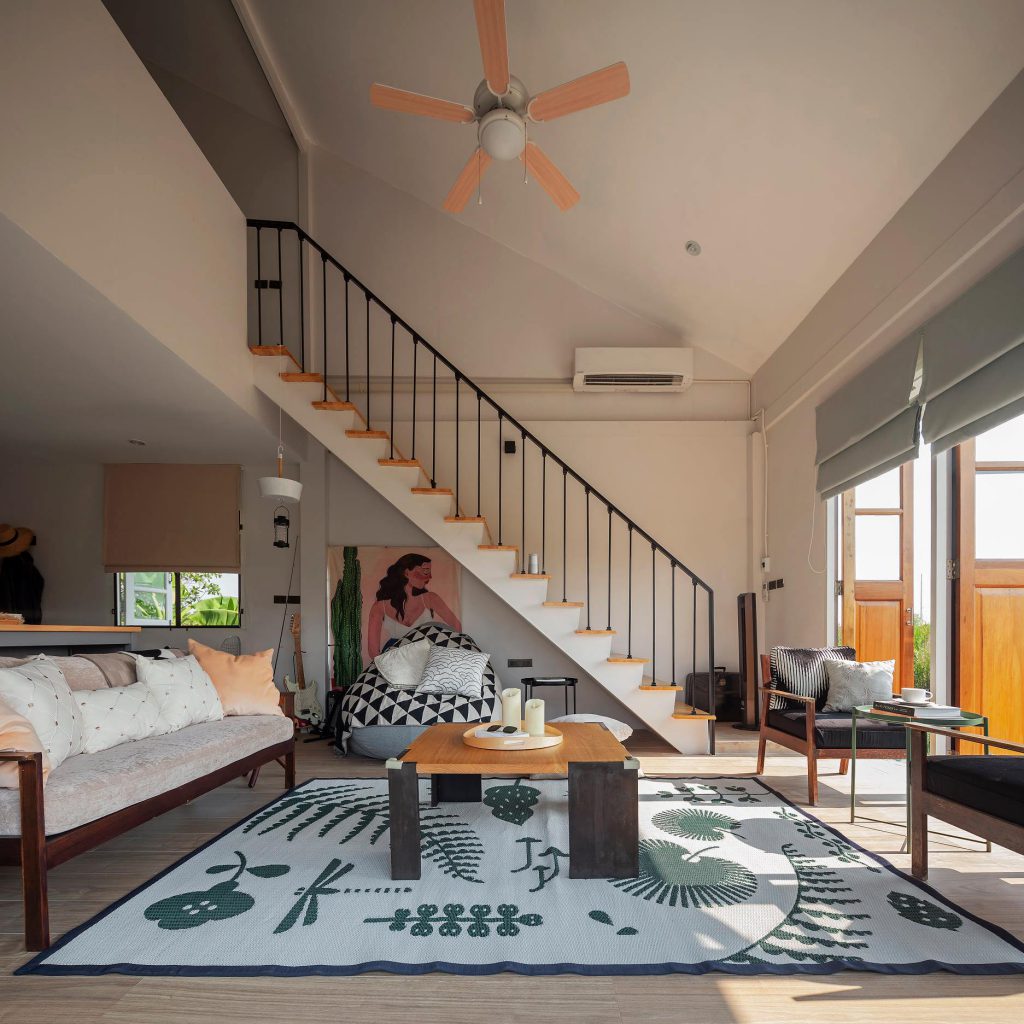 Simple materials are used for the structure such as gypsum boards, artificial wood and metal sheets which help to keep the budget low while ensuring that the house still looks warm and cosy.
The self-sustainable compact home has a small farm that allows the two owners to share their different lifestyles comfortably.
Interior Area: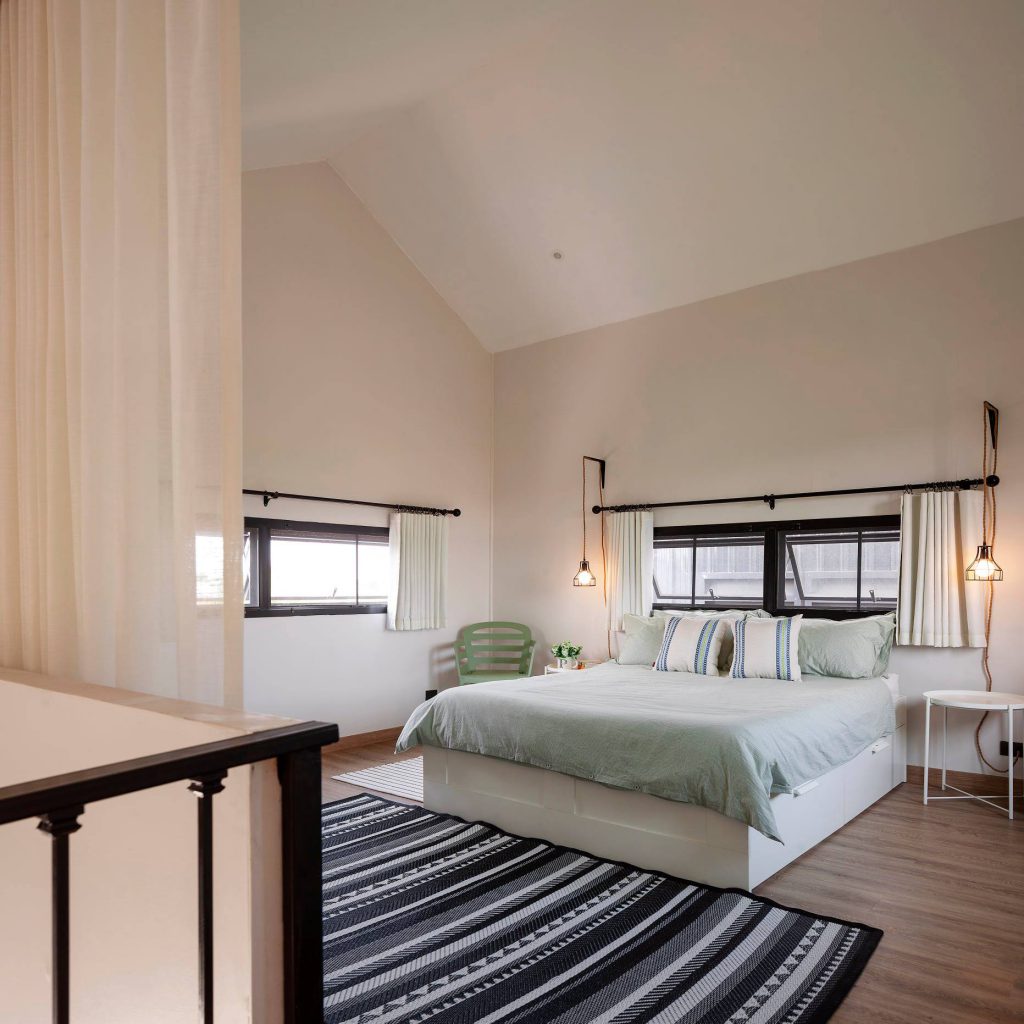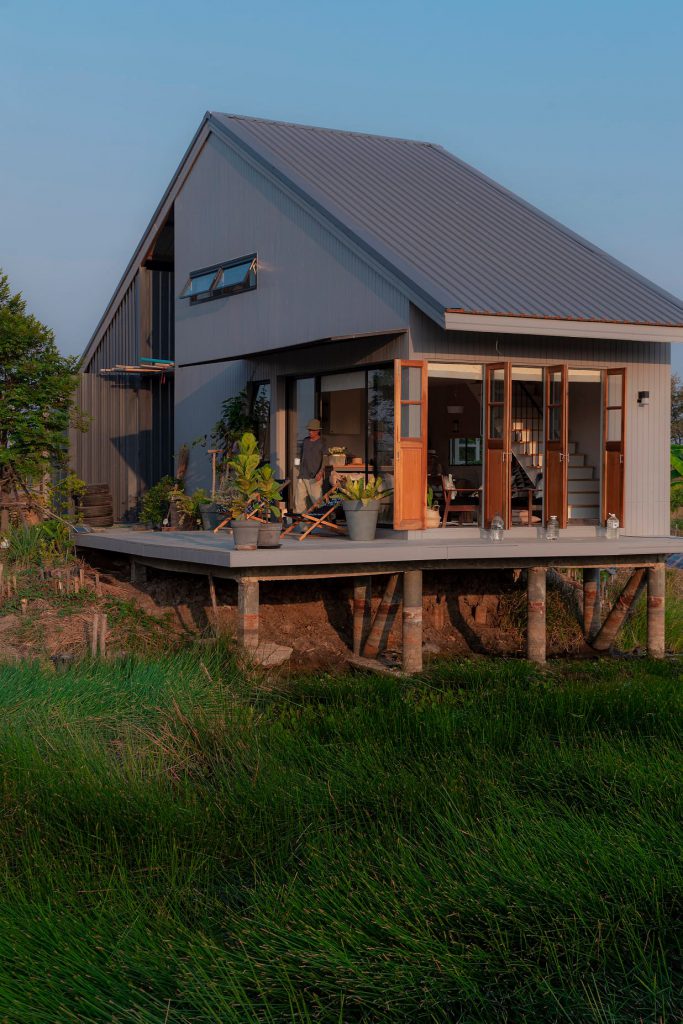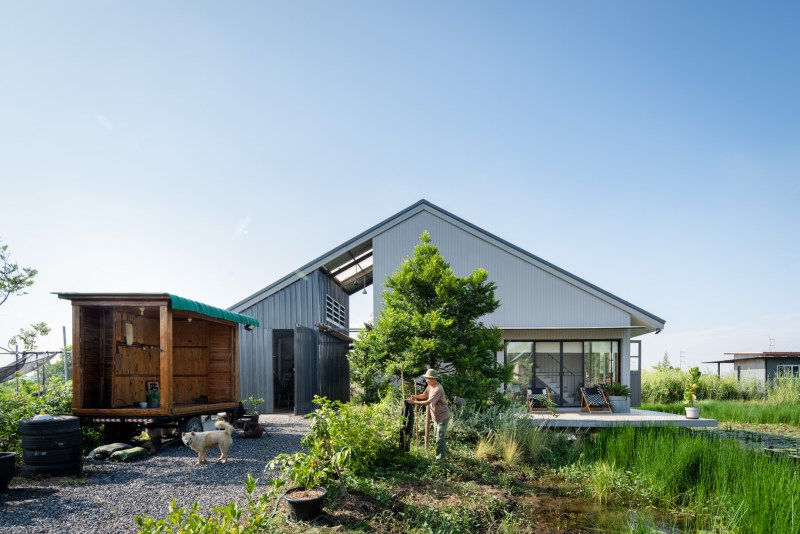 Inside the home, the design is very modern yet minimalist.
A white palette is offset by quirkily patterned rugs and throw pillows with some pretty potted plants to bring nature into the home.
A basic wooden couch and stylish coffee table completes the look, ensuring that the residents will enjoy the home.
All images are taken from I Like Design Studio unless otherwise stated.
Interested for more amazing house designs? Check out our collection of house design articles now.