It can get rather monotonous seeing the same kind of terrace houses in Malaysia as they look like they come from the same identikit so this house is a breath of fresh air. Known as the Jose House by Fabian Tan Architect , this residence located in Petaling Jaya is a basic single storey house on a plot of 23′ x 75′ land.
Exterior Area:
(Jose House by Fabian Tan Architect)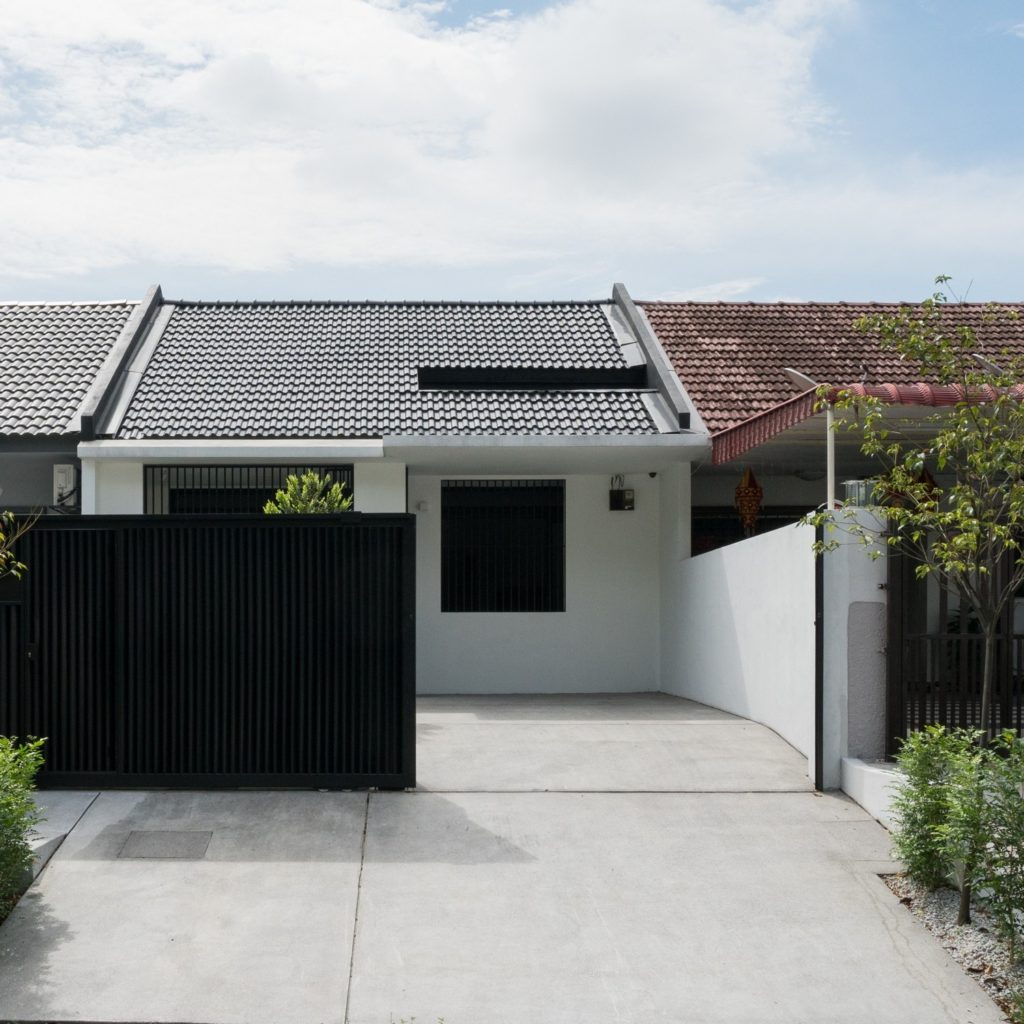 Interior Area: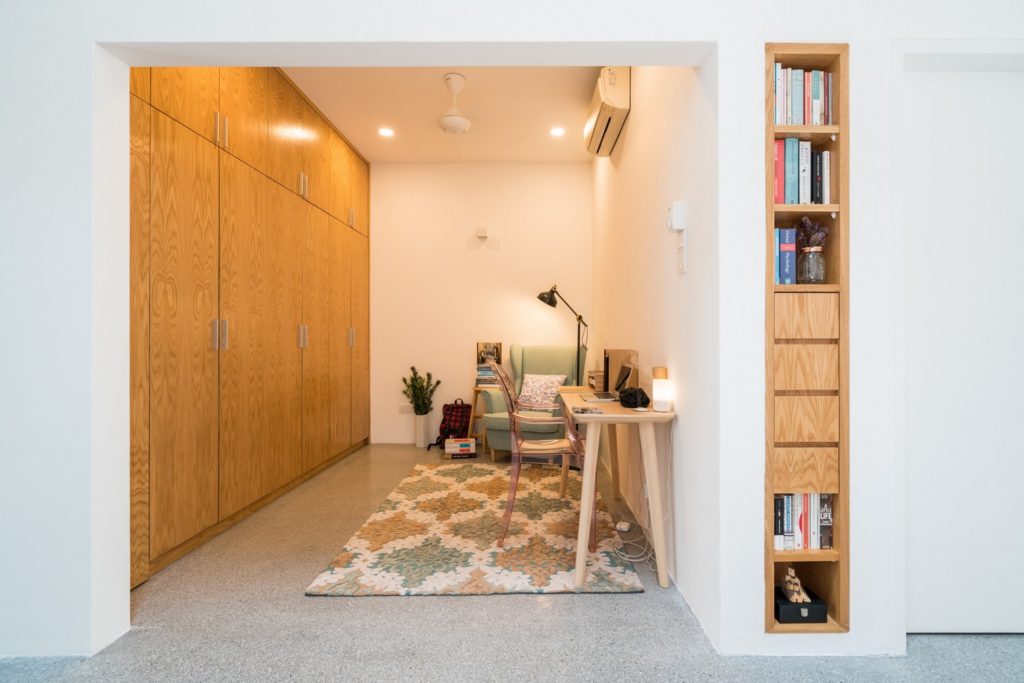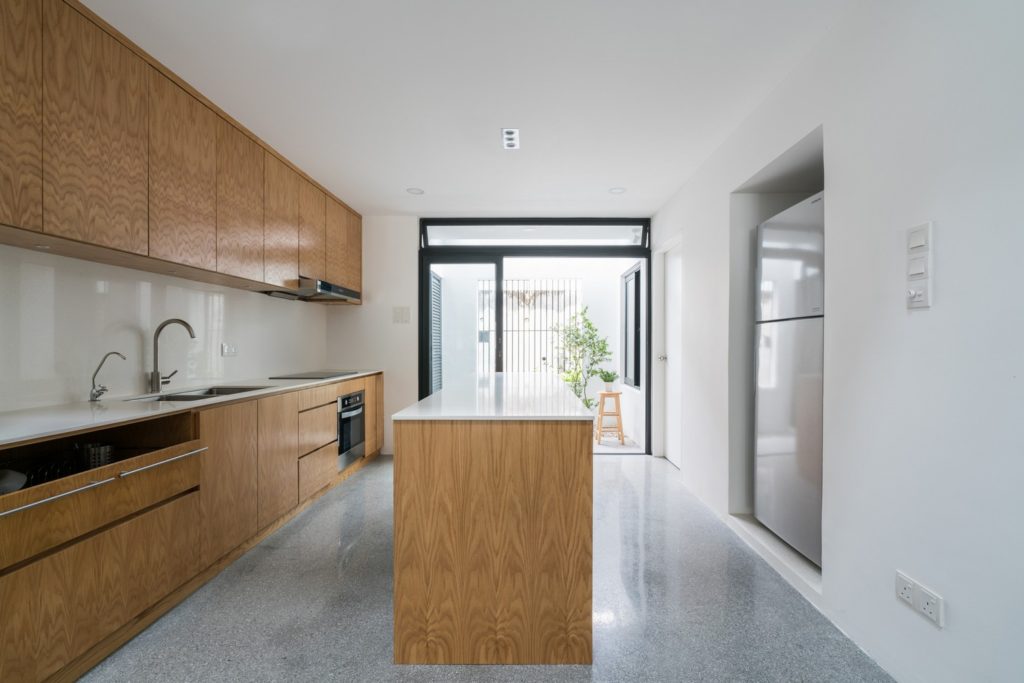 While most terrace houses have a closed layout, the designer decided to create more space and make it look airier; by constructing an open plan on one side and then having private rooms on another side of the center wall; that acts as a divider. Since the owners had a limited budget, Fabian Tan decided to try and keep as much of the old structure of the house; while adding a half loft floor which was originally the existing floor slab for an old water tank.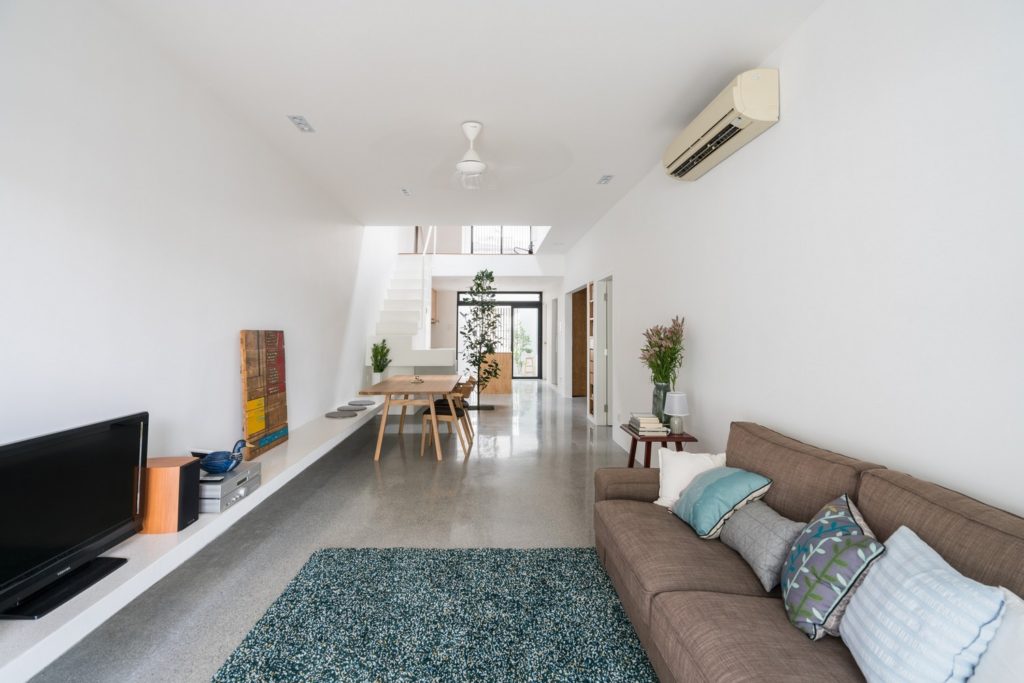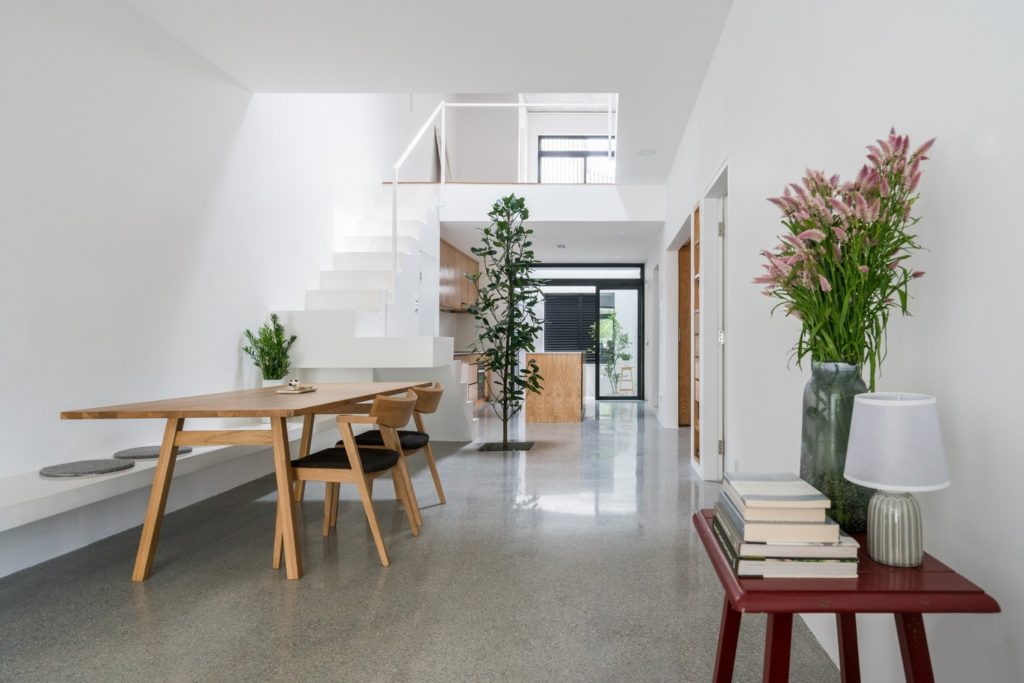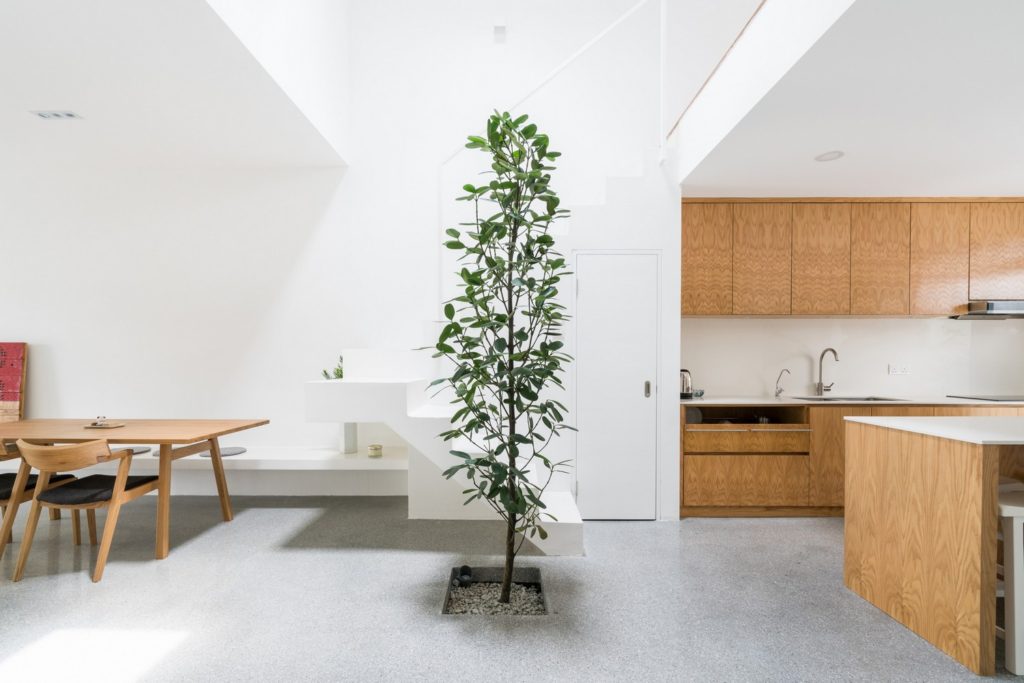 The size and scale of the house remain the same so it doesn't stick out like a sore thumb; but from its exterior, it already looks promising. Once you step inside, you will be blown away by the genius of the designer into creating something that you don't usually see; as it exhibits features of nature and light into the home since the family living in the home is a huge fan of nature.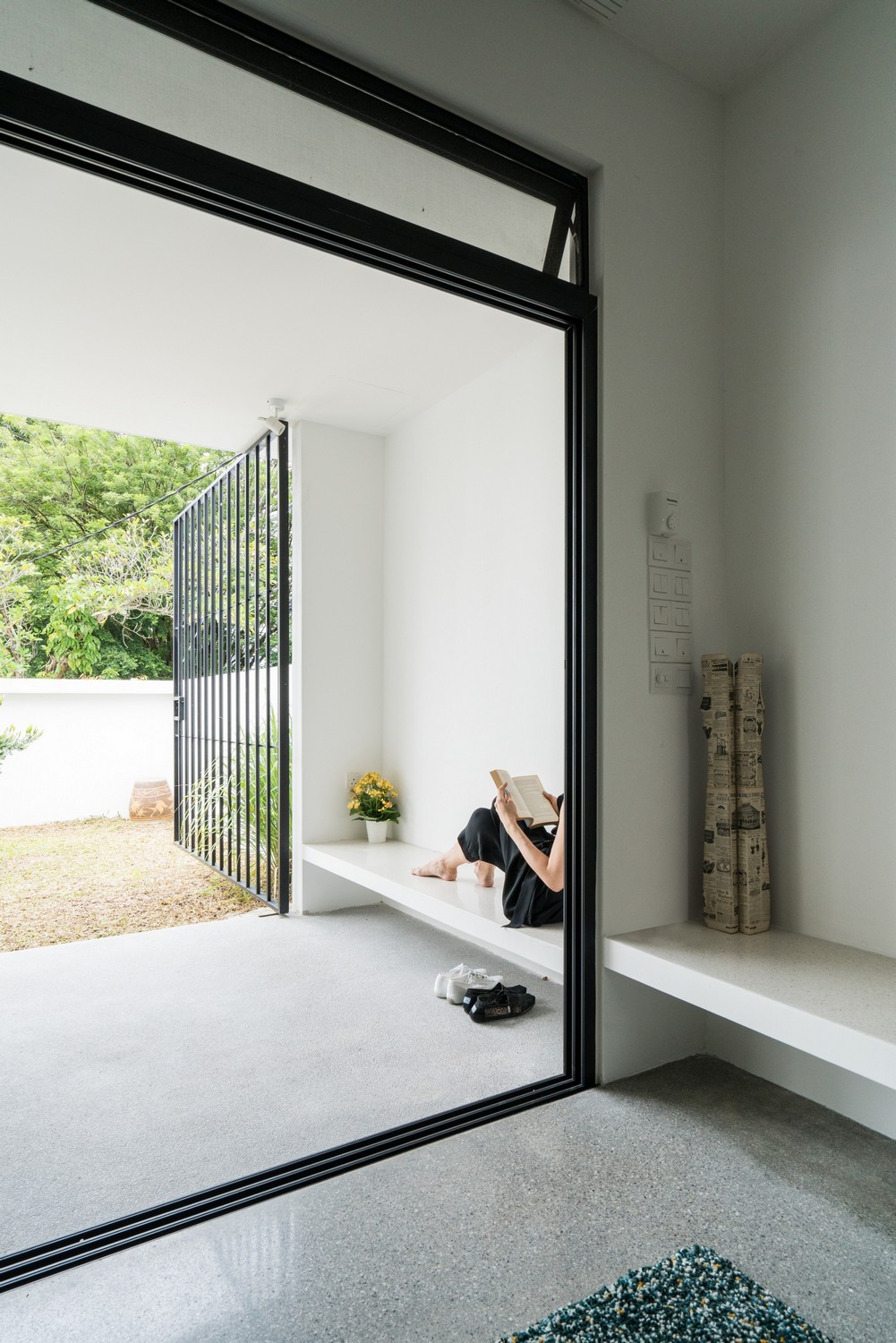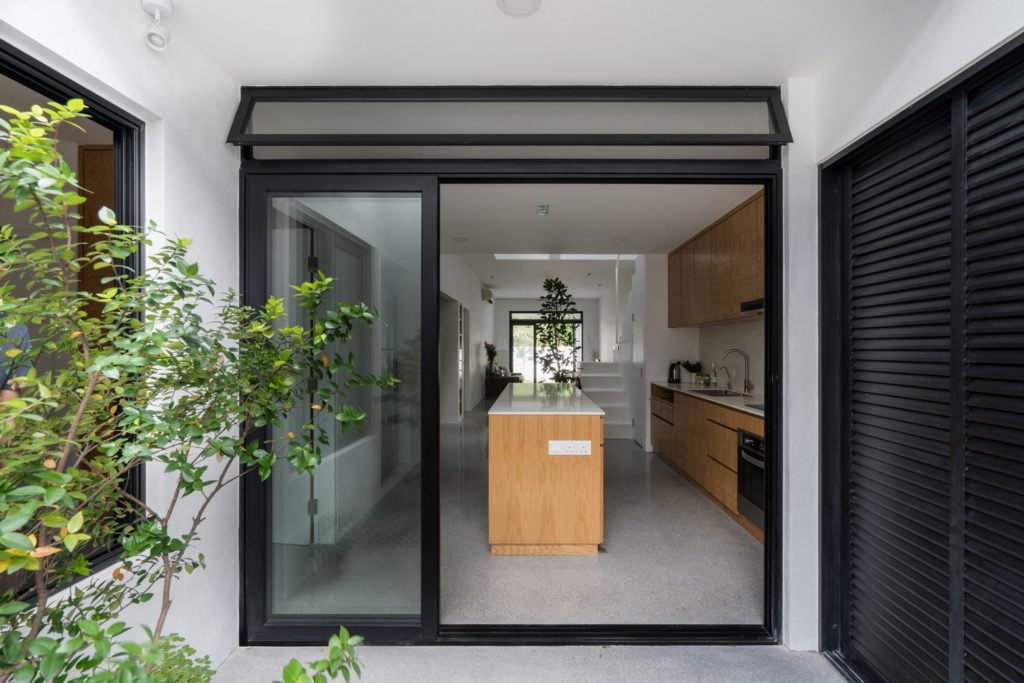 He uses minimalism style that is prevalent in Japanese culture inside the home; with simple but pretty decor that showcases volume and depth beautifully. The flow of the house is very fluid as well with wide sliding doors placed at the front and back of the house; to encourage more air flow but he doesn't neglect security as he uses strong and thick grills for the doors.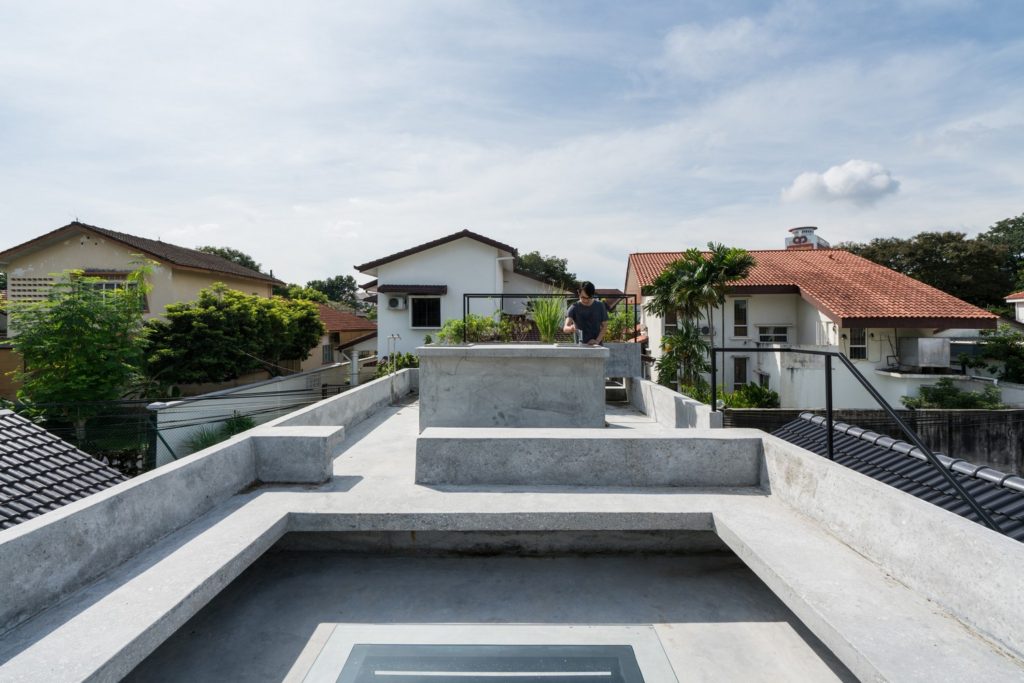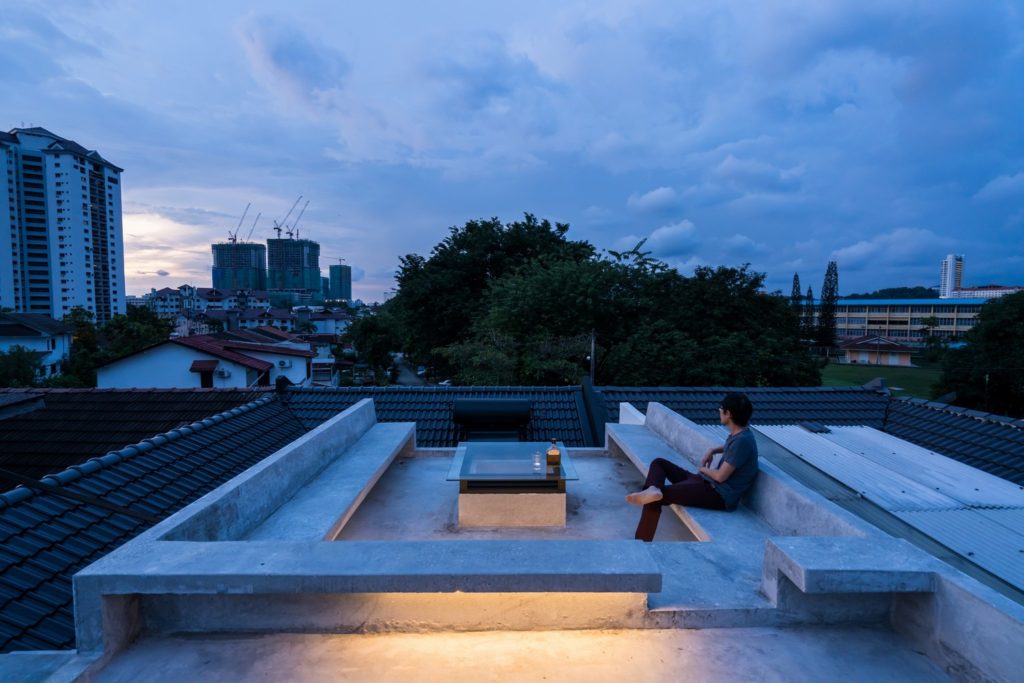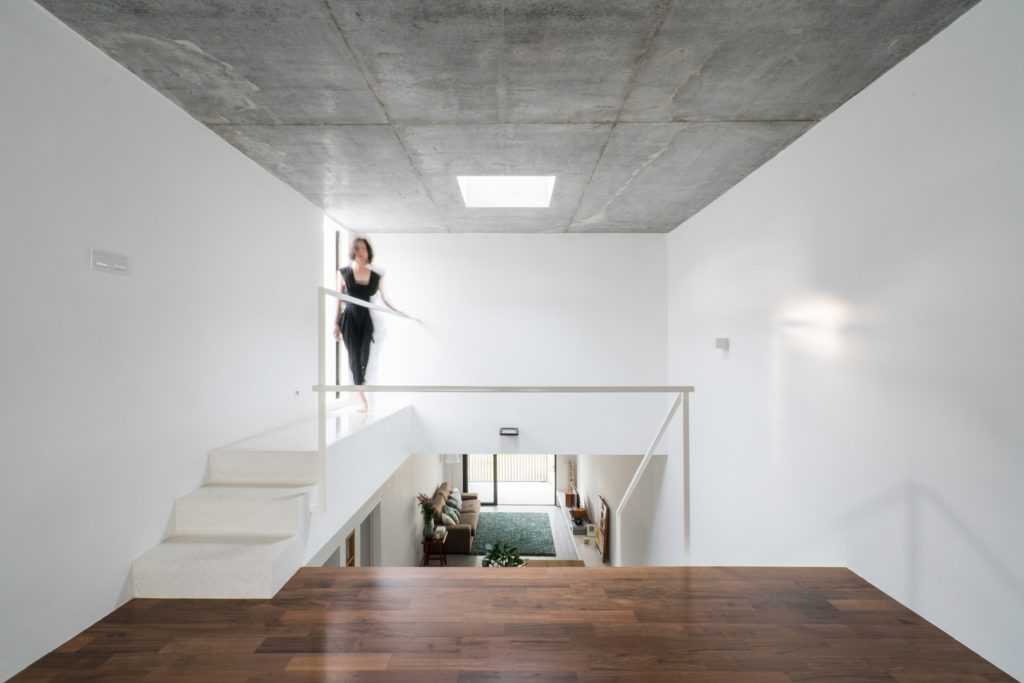 Although this is meant to be a single storey house, a short staircase reveals a little well-hidden secret; a roof viewing deck that cannot be seen from the street; hence ensuring privacy which can be used whenever the residents want to hang out or even throw a little party. There's even a glass table that also doubles as a skylight that lights up the center of the house; and overall, the house really harmonises the linear spatial qualities to create a beautiful and stylish abode.
All images are taken from Fabian Tan's website unless otherwise stated.
Interested for more amazing house designs? Check out our collection of house design articles now.