Everyone wants cleaner air to breathe and there's no better way than to start with your own home. While you may already have an air purifier or are considering getting one, there's another better way to get cleaner air at home.
It is now possible to create a more healthy and cleaner home with AkzoNobel Decorative Paints new line of product marketed under the Dulux's brand.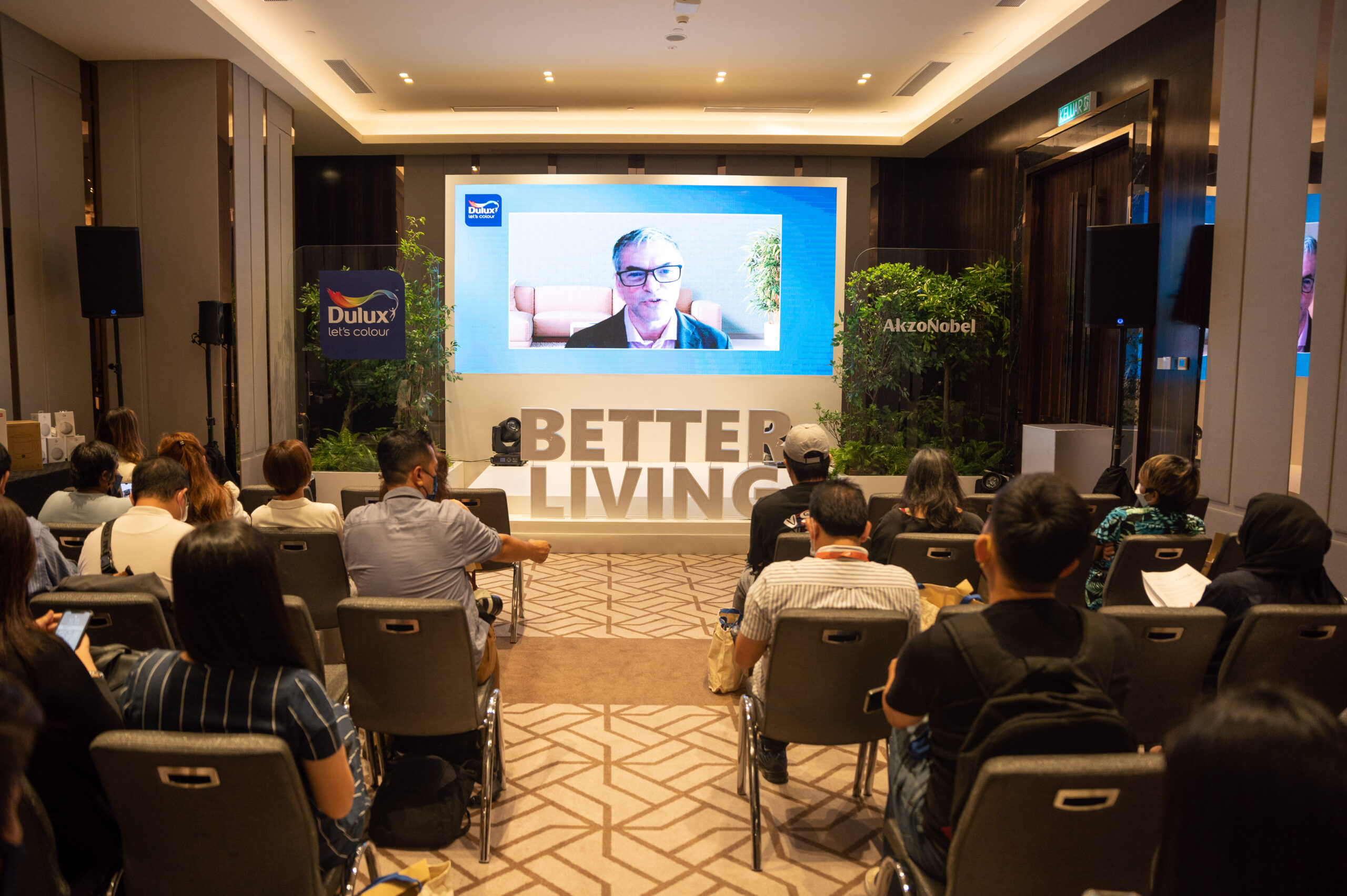 This new line of paint is known as Dulux Better Living Air Clean Biobased, which uses innovative technology for a healthier home by reducing harmful indoor air pollutants for better air quality.
The Dulux Better Living Air Clean Biobased involves the use of natural ingredients, including Active Bamboo Charcoal. This charcoal reduces the emission of VOCs (Volatile Organic Compounds) from carpets, furniture, building materials and more.
In addition, this premium paint has a sheen finish and is formulated with anti-bacteria, anti-mould, and anti-fungus properties to keep your painted surfaces clean while ensuring the air in your home remains fresh.
David Teng, Commercial Director SEAP at AkzoNobel Decorative Paints said: "As Malaysian families are spending more time indoors, health and well-being at home is becoming a growing priority. We believe the introduction of Dulux Better Living Air Clean Biobased will provide consumers with a choice of natural and bio-based interior paint for a safer and healthier home environment.
As we move toward a more sustainable future, we will continue to innovate to bring more technologically advanced products, sourced from renewable resources while maintaining the quality of Dulux."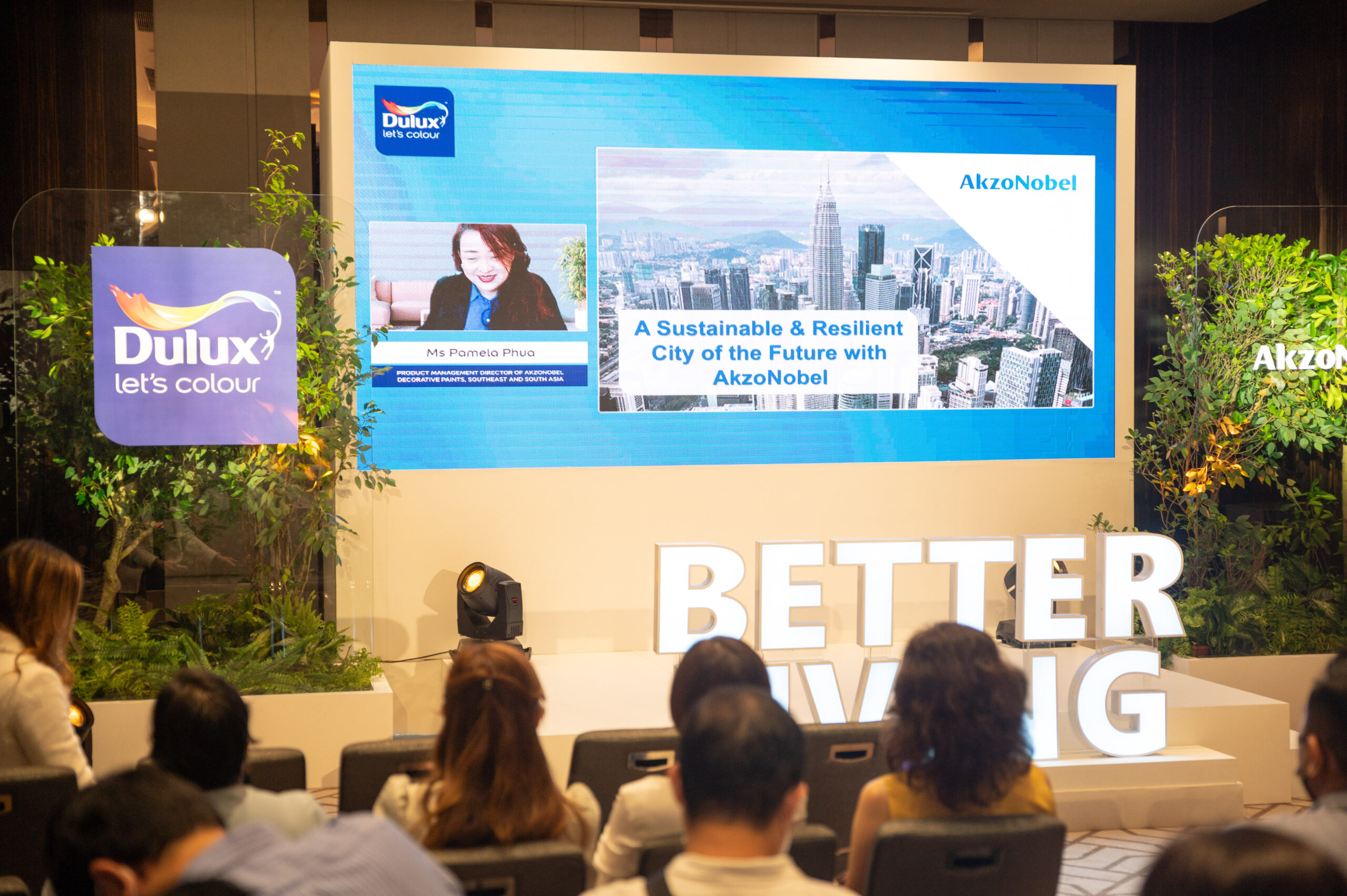 Here are some of the properties and benefits of the Dulux Better Living Air Clean Biobased line that can help improve your quality of life:
1. United States Department of Agriculture (USDA) Certified
The paint has been certified by the USDA as a biobased product containing 22% bio-based content (derived from sustainable plant-based sources).
2. PureAir Technology
It also includes PureAir Technology that has superior purifying properties which actively remove harmful air pollutants.
3. Algae-Fungus Guard
After much research and development, this new paint line uses an enhanced formula that can effectively
prevent algae and fungus development.
4. Anti-bacterial properties
Helps inhibit the growth of bacteria on your walls.
5. Natural Ingredients
The prime ingredient used in this paint line has natural ingredients such as Bamboo Charcoal, which is famed for its purifying properties to purify and remove harmful pollutants.
6. Low Odour, Low Volatile Organic Compound (VOC)
You don't have to worry about your home having strong paint odour and volatile organic compounds.
7. Green Label Singapore
Having this certifications means that this paint is environmentally-friendly.
8. Dulux Promise Programme
Rest assured that the Dulux Better Living Air Clean Biobased maintains its high-quality standards, in terms of
colour, finish and coverage of paint on the walls.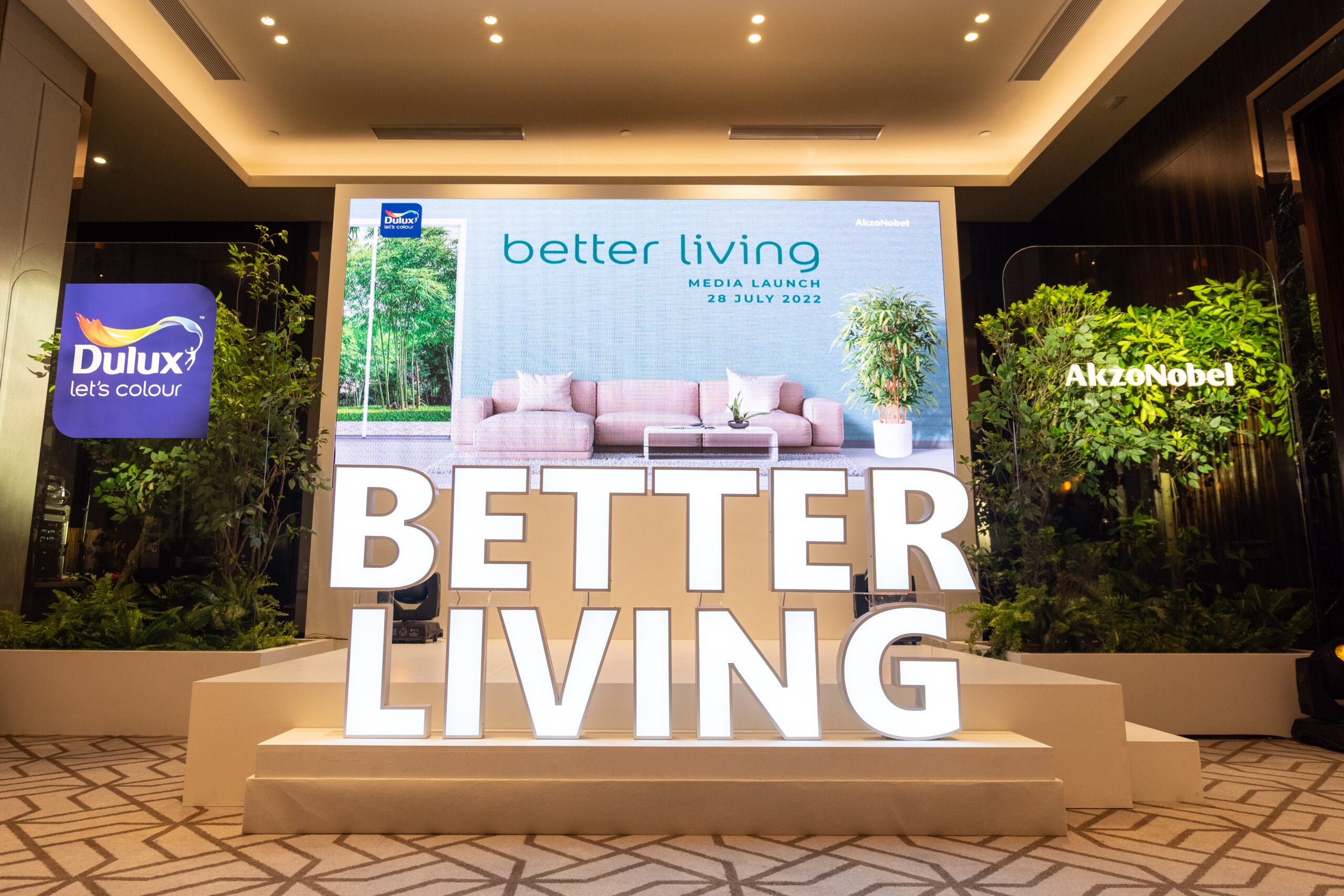 That's not all, the Dulux Better Living Air Clean Biobased comes in a range of gorgeous soft and pastel colour palettes so you can decorate your home in colours that are beautiful and stylish.
For more information on this new product range, visit Dulux's website.