Are you tired of wrestling with those bulky vacuum cleaners that are a pain to store? Then your search for a solution might end here. Xiaomi's Mi Vacuum Cleaner Mini is a compact vacuum that offers an ingenious blend of cleaning power and portability. As self-proclaimed neat freaks, we've put this vacuum through its paces at our place, and we're excited to share our honest thoughts with you in this in-depth review. Spoiler alert: It's not only become an indispensable part of our cleaning routine but also one of the best vacuum cleaners in Malaysia. So, if you're as curious as we were about how the Mi Vacuum Cleaner Mini performs in real-world conditions, settle in and read on!
Introducing Mi Vacuum Cleaner Mini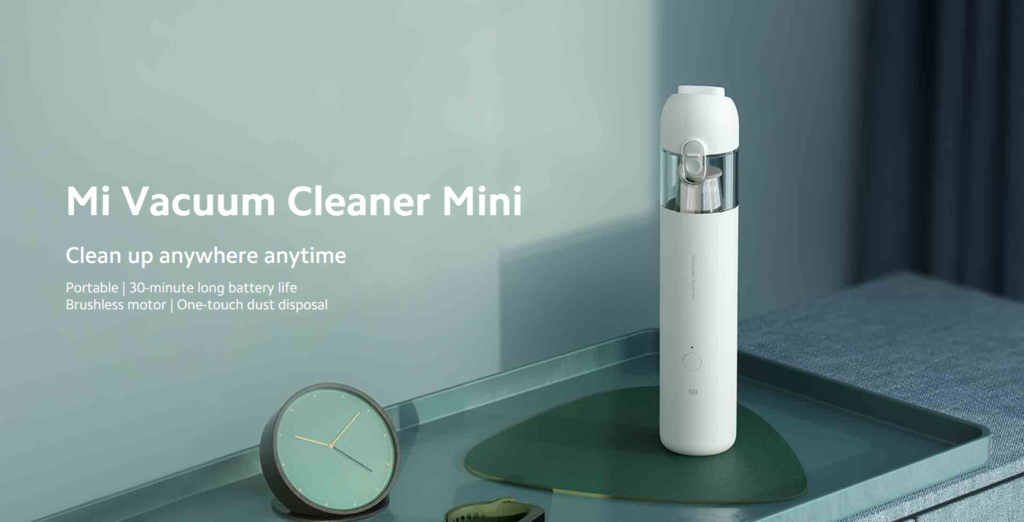 ✅ Get your Mi Vacuum Cleaner Mini today: click here
The Mi Vacuum Cleaner Mini is your portable and cordless cleaning companion. Weighing just 0.5 kg, its lightweight design lets you effortlessly reach tight spots. The vacuum boasts superior cleaning efficiency with its cutting-edge brushless motor and straight dual-vent system. These innovations minimise energy waste and enhance cleaning power. Its quick start-stop function ensures that dust doesn't linger in the nozzle when you switch off the machine. The Mi Vacuum Cleaner Mini also comes with versatile attachments that cater to various cleaning needs, from floors to car interiors. Plus, its one-click dust removal system keeps your hands free of contamination.
Features of Mi Vacuum Cleaner Mini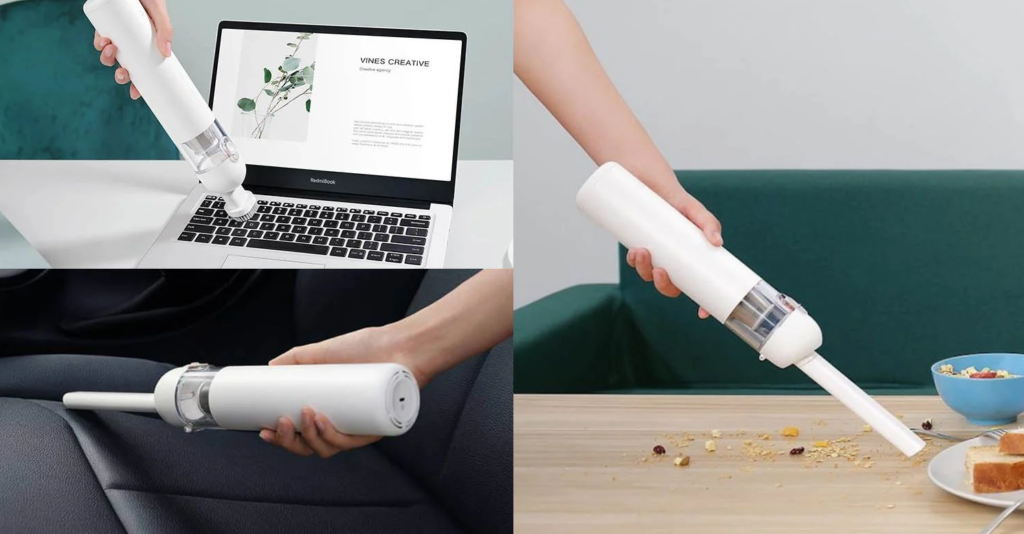 ✅ Get your Mi Vacuum Cleaner Mini today: click here
Listed below are some notable features of the Mi Vacuum Cleaner Mini:
Compact, Lightweight, and Portable: This vacuum is slimmer than a flask. Its lightweight design makes it easy to carry and manoeuvre, allowing you to clean every nook and cranny with ease.
Powerful Suction: The Mi Vacuum Cleaner Mini is small in size but big in performance. It boasts a powerful suction of 13000 Pa that effectively captures dust, pet hair, crumbs, and more, leaving your floors and furniture immaculate.
Long-lasting Battery: It is equipped with a high-capacity battery that keeps the vacuum running for 30 minutes. It provides extended cleaning sessions on a single charge, ensuring you can tackle your cleaning tasks without interruption.
Efficient Filtration: The Mi Vacuum Cleaner Mini has an advanced filtration system that ensures even the tiniest particles are trapped, delivering cleaner air to your home and promoting a healthier environment for your family.
Versatile Attachments: Whether you need to clean your computer keyboard, upholstery, or car interior, the Mi Vacuum Cleaner Mini comes with innovative combinable nozzles to suit all your cleaning needs.
Easy Maintenance: Cleaning the vacuum cleaner itself is a breeze. Its detachable dust cup and filtration parts make maintenance simple and cost-effective.
Pros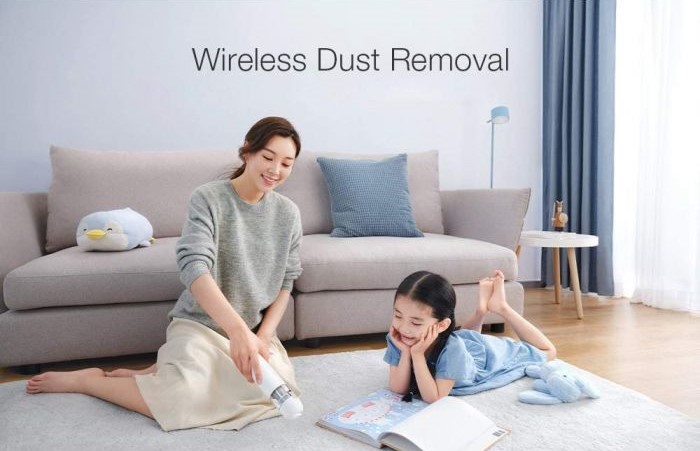 Let's see if the Mi Vacuum Cleaner Mini was a good buy for us:
Affordable Price: We were watching our budget closely and found the Xiaomi Mi Vacuum Cleaner Mini to be a perfect fit. Its price tag is quite budget-friendly, especially when compared to other handheld vacuums.
Easy Cleaning: The vacuum's multiple nozzles enabled us to clean in different situations. Its detachable dust cup and removable steel filters made it incredibly easy for us to keep our Vacuum Mini in excellent condition.
Perfect Addition: In case you already have a vacuum cleaner at home, we can vouch that the Xiaomi Mi Vacuum Cleaner Mini is a fantastic addition to your daily cleaning arsenal. It complements your existing setup seamlessly.
Compact and Easy to Carry: If you're considering carrying a handheld vacuum in your car, you'll love the Mi Vacuum Cleaner Mini's compact design. It's incredibly space-efficient, making it perfect for storage in any corner of your vehicle.
Cons
While the Mi Vacuum Cleaner Mini is a great cleaning companion, it does have a few limitations:
Single Operation Button: One drawback is its simplicity in controls, featuring just one operation button.
Limited Dust Bin Capacity: The vacuum's dust bin has a relatively small capacity, which means you might need to empty it more frequently, especially during extensive cleaning sessions. This can be a minor inconvenience for larger cleaning jobs.
Lack of Customisation: The Mi Vacuum Mini may lack the customisation and flexibility that some users desire for different cleaning tasks.
Inability to Handle Large Particles: Due to its compact size and design, the Mi Vacuum Cleaner Mini may struggle to pick up larger particles or debris. For significant messes or bigger objects, you might need to resort to a larger vacuum.
Overheating in Turbo Mode: When using the turbo mode for extended periods, the vacuum can overheat. This could potentially lead to a shorter lifespan or require pauses during cleaning to cool down.
Wrapping Up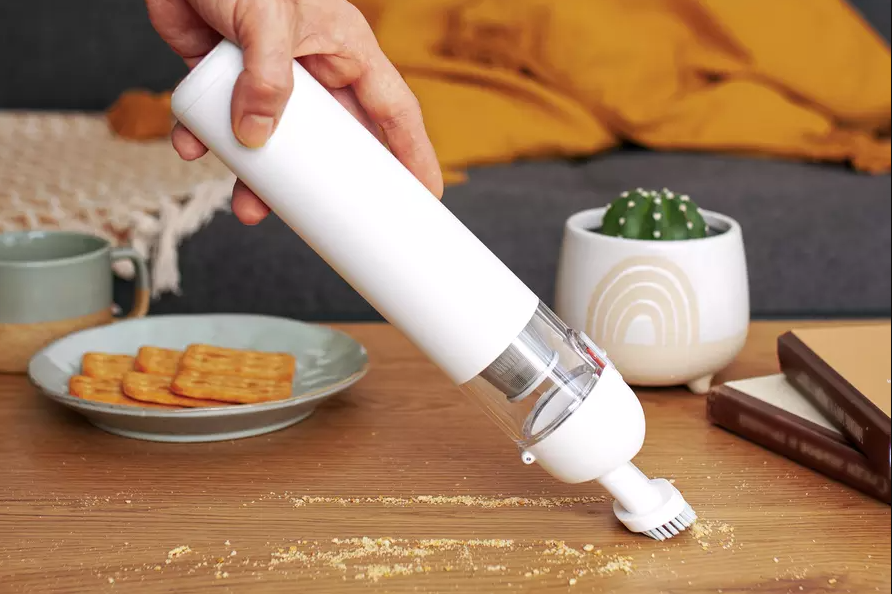 ✅ Get your Mi Vacuum Cleaner Mini today: click here
In our review of the Mi Vacuum Cleaner Mini, we discovered a compact and budget-friendly cleaning powerhouse. Its lightweight design, powerful suction, and easy maintenance make it a valuable addition to any cleaning routine. However, it has some limitations, including a simple control scheme and a smaller dust bin capacity, which may not suit all needs. Nevertheless, for everyday cleaning tasks and on-the-go use, this mini vacuum shines, proving that big cleaning power can indeed come in a small package.