A typical terrace house in Malaysia is usually built narrowly with deep interior space as the developer wants to save space and fully utilise the plot of land to squeeze as many units as possible. Hence, for 3 Courtyard House by O2 Design Atelier at Seri Damansara, the designers had the brief to transform the dark and cramped interiors into something light and airy.
Exterior Area:
(3 Courtyard House by O2 Design Atelier)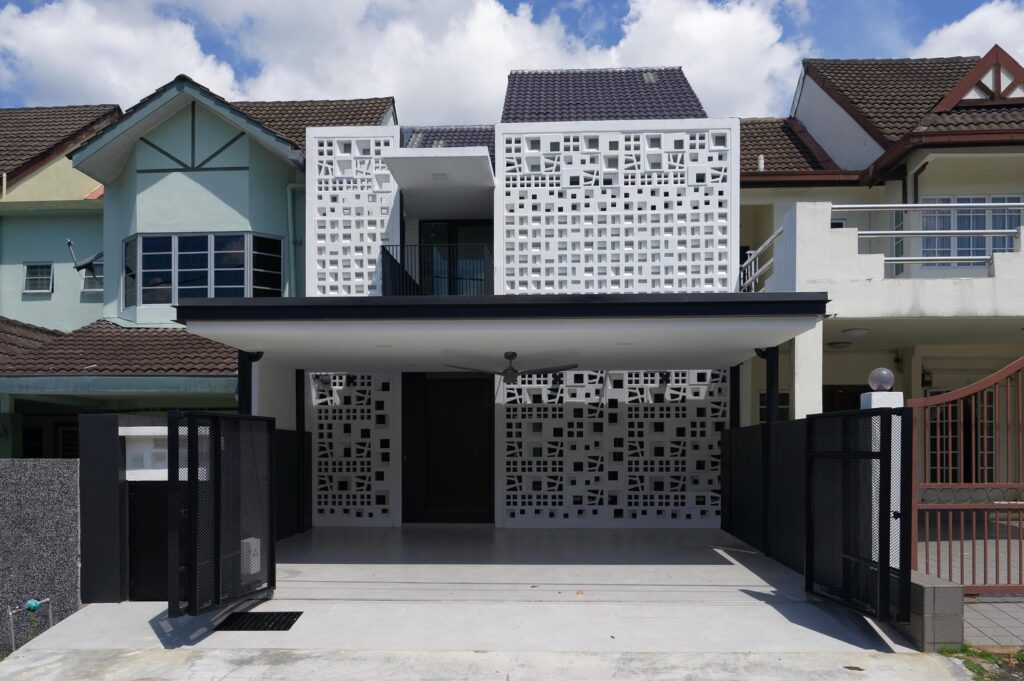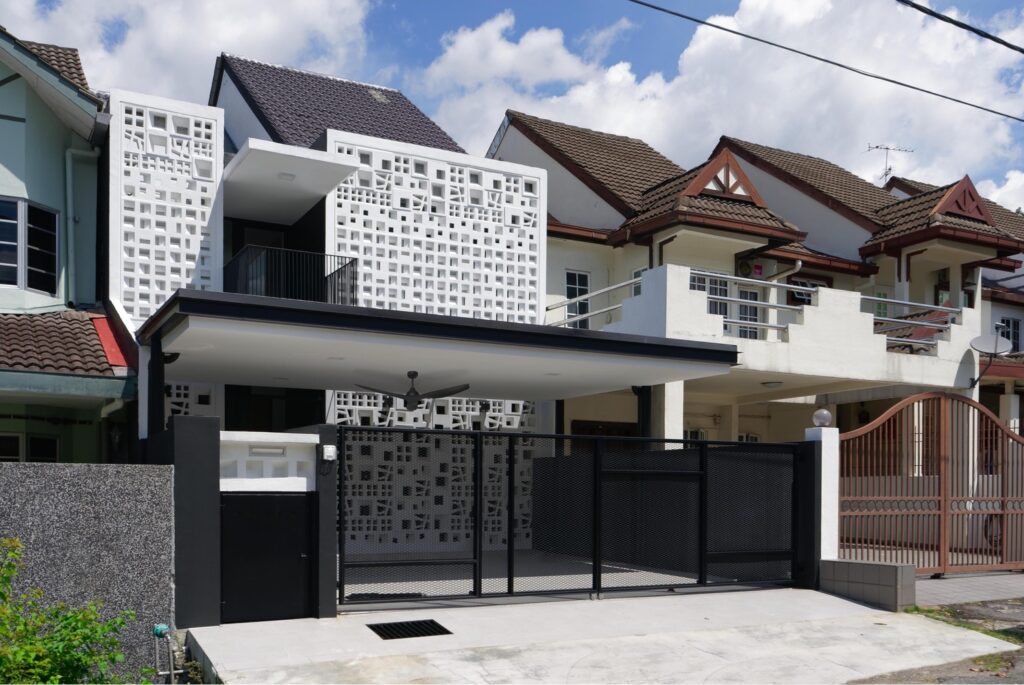 Interior Area: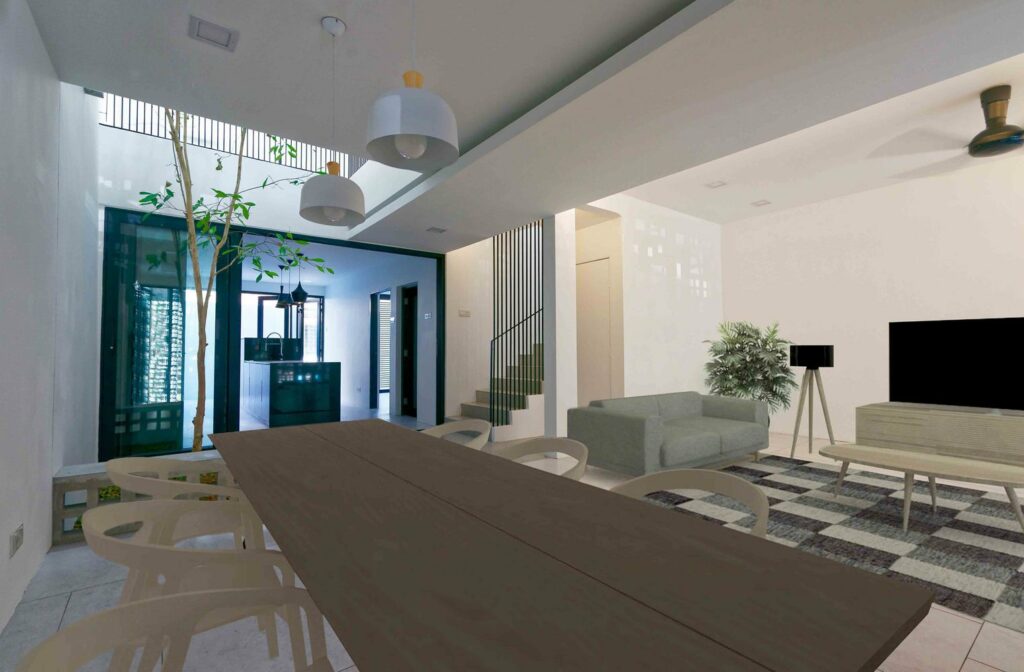 This is why they came up with the idea of inserting three courtyard spaces inside the house while taking into consideration of the house owner's concern for privacy, security and cost. The idea of the three courtyard spaces help to enable light and greenery in the home and makes it look more welcoming while infusing the indoor space with nature.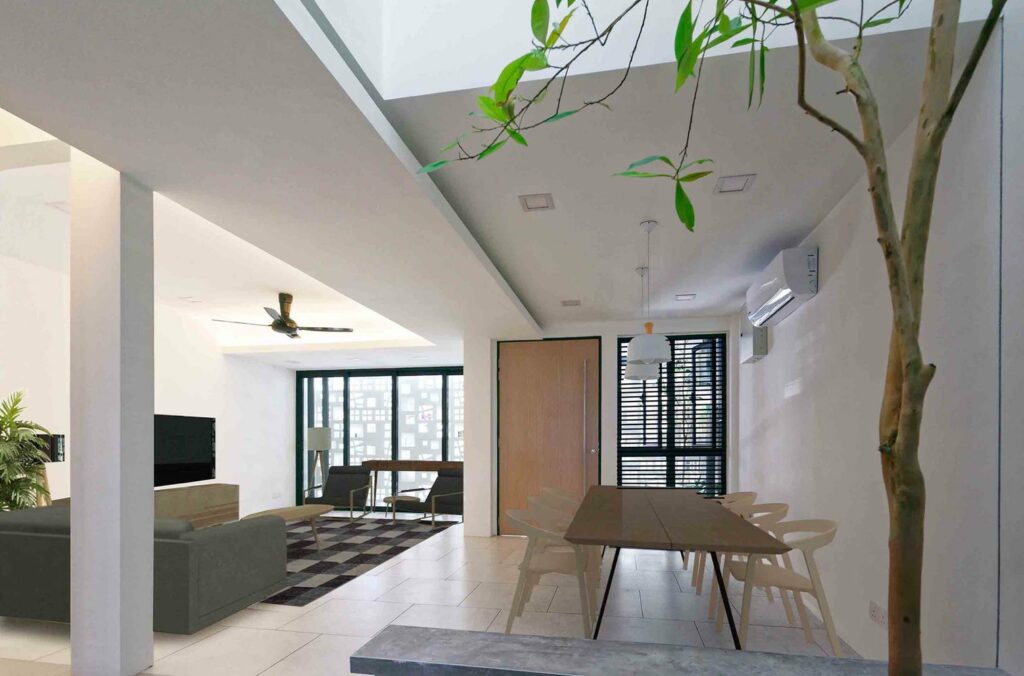 Kitchen Area: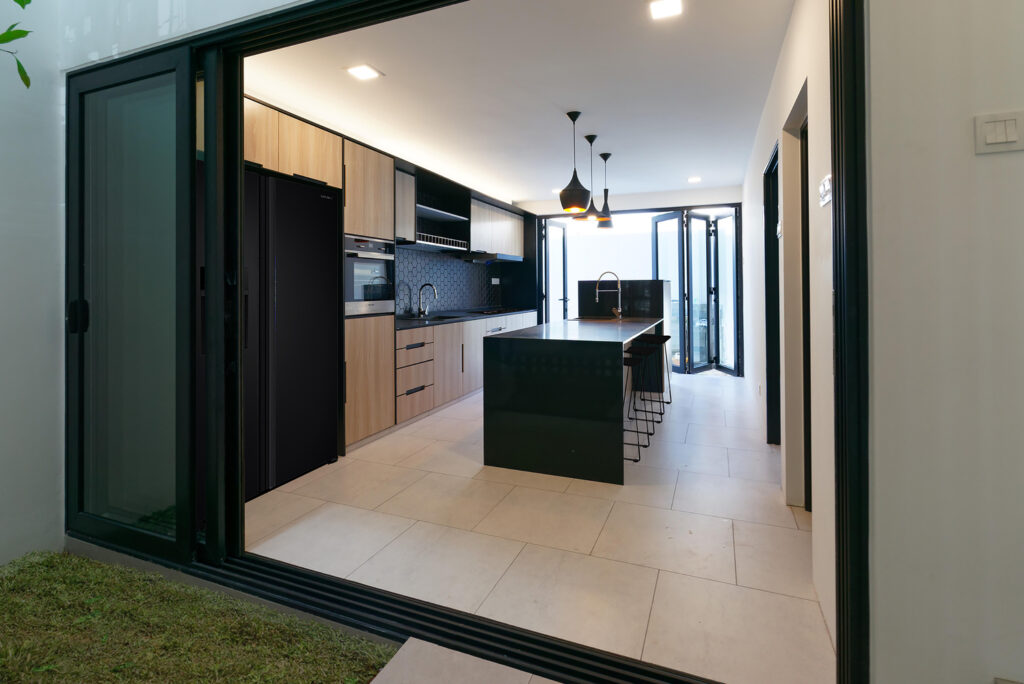 The first courtyard is at the front foyer which opens up to the sky; and is planted with trees to bring nature into the space. After the foyer, you can see the living room and dining room which is an open plan area; to maximise light and circulation. The kitchen at the back is done up Asian-style; and come with a huge sliding door to allow more air into the home. From here, you can access the rear courtyard.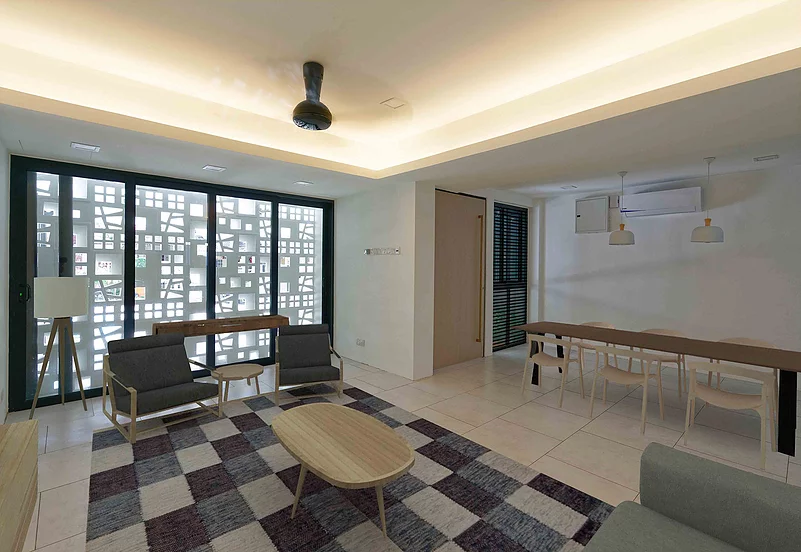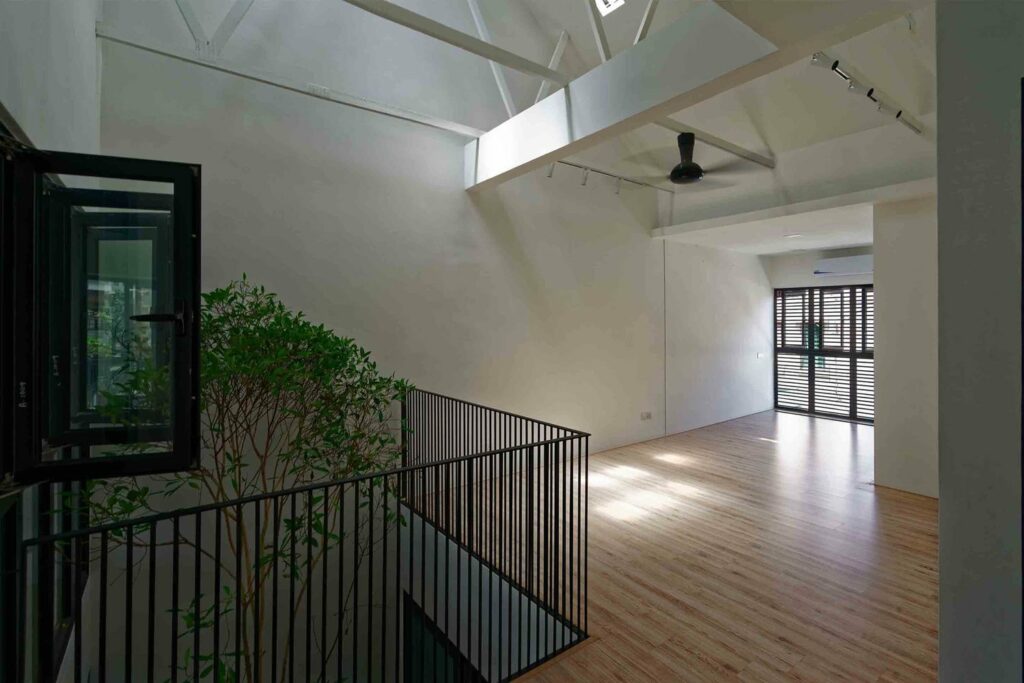 The owner is able to enjoy the lush greenery view while cooking and the rear courtyard also serves as an outdoor terrace area where they can enjoy their meals. There is another central courtyard and plus the one at the back, this makes the house have three courtyards at once, which gives it its name.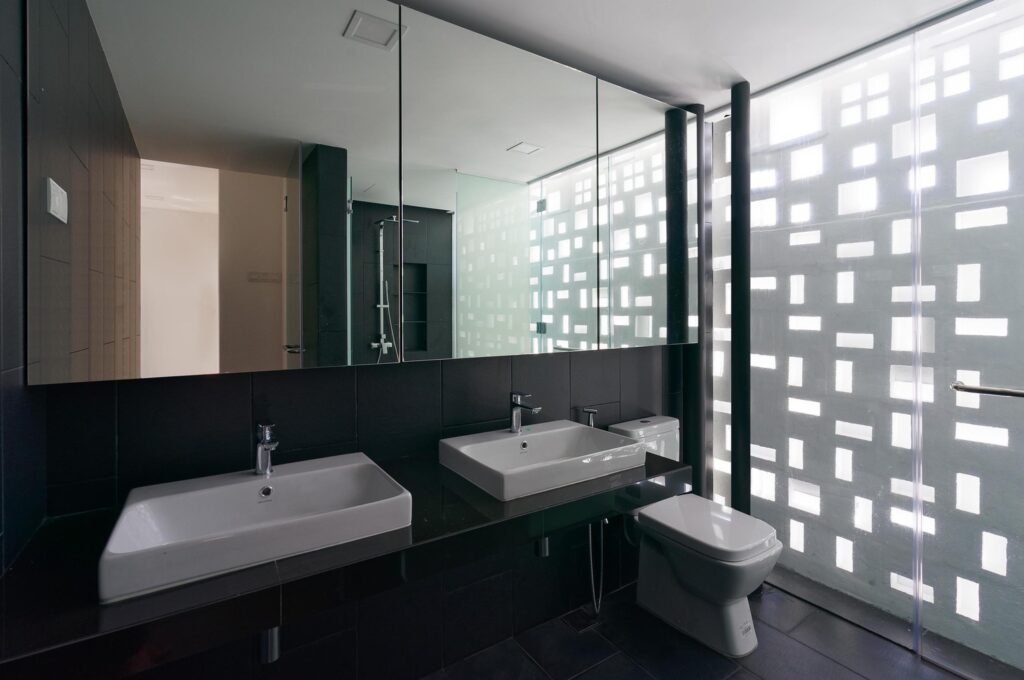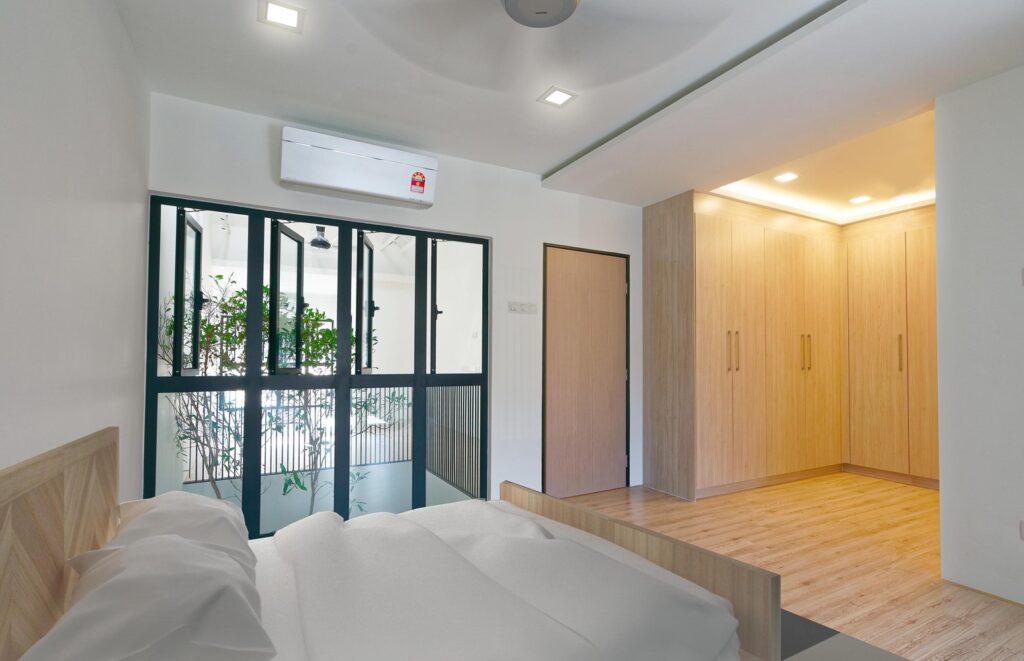 On the second floor, one room has been transformed into a family and study area; which has a full-size window and door so that it looks airier. The designers included an extended balcony as well from the master bedroom; that overlooks the front courtyard so that they can enjoy the view. The front facade is specially constructed using a front vent block screen. It offers both privacy and security while playing around with shadows during the day; while the interior decor is very clean, simple and modern.
All images are taken from O2 Design Atelier's website unless otherwise stated.
Interested for more amazing house designs? Check out our collection of house design articles now.