Terrace houses in Kuala Lumpur can be rather open and there's a lack of privacy, especially if you're living in an intermediate lot. The owner of this house approached O2 Design Atelier to help him renovate his house. The result is Introvert House, a double-storey terrace house with a standard lot size of 22ft x 75ft. There is a family of five with one helper living in the house for 20 years and they wanted to modernise the home while giving more privacy to their kids who were now grown up.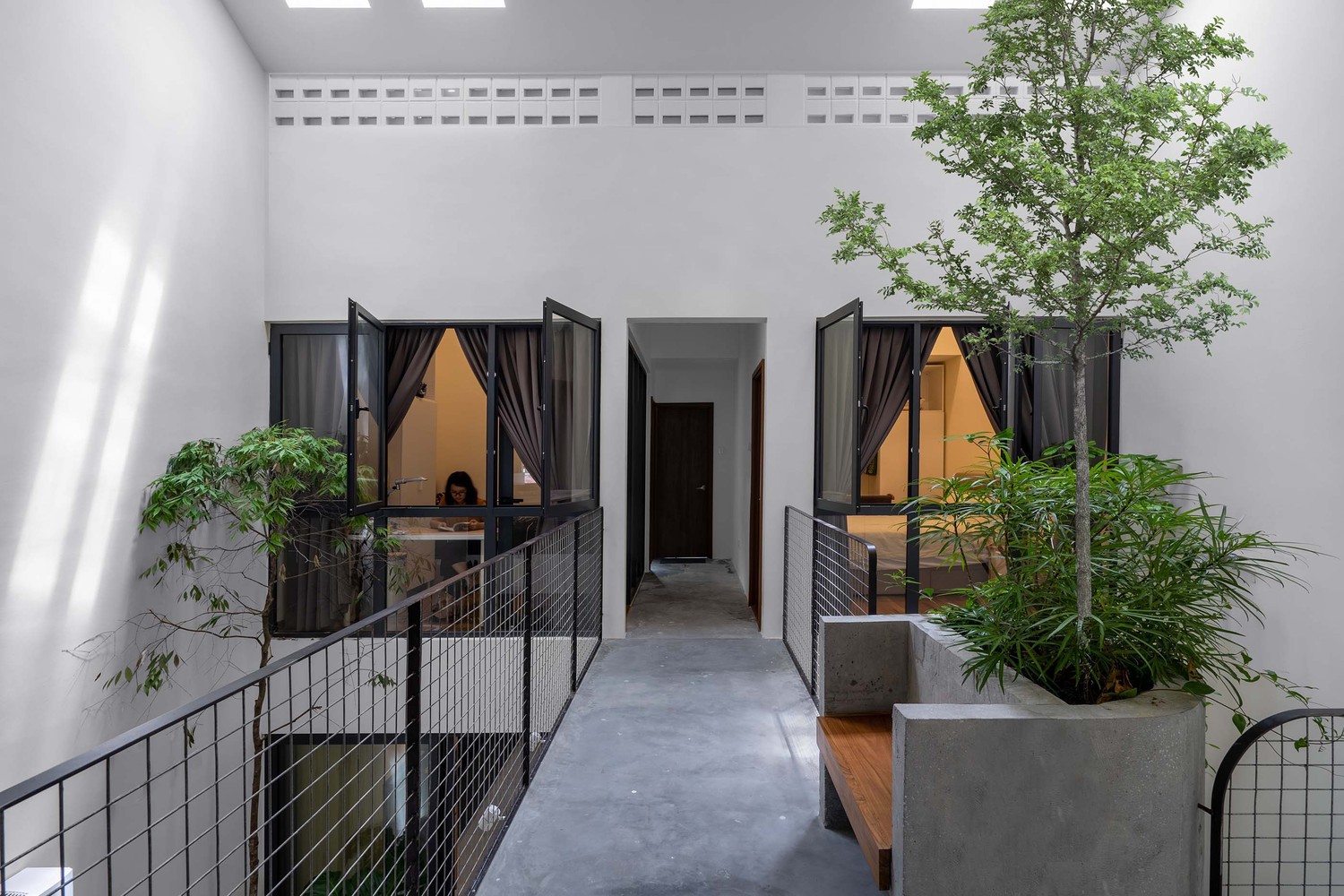 Exterior Area: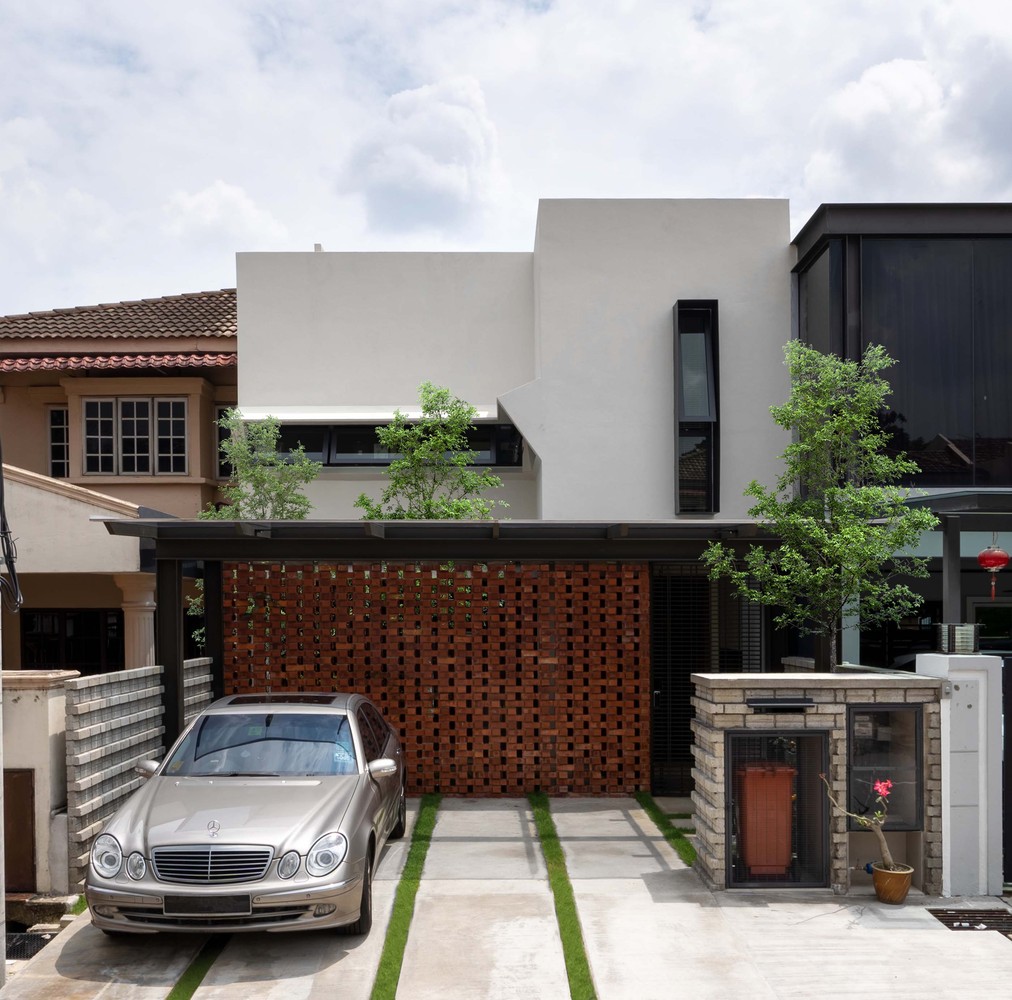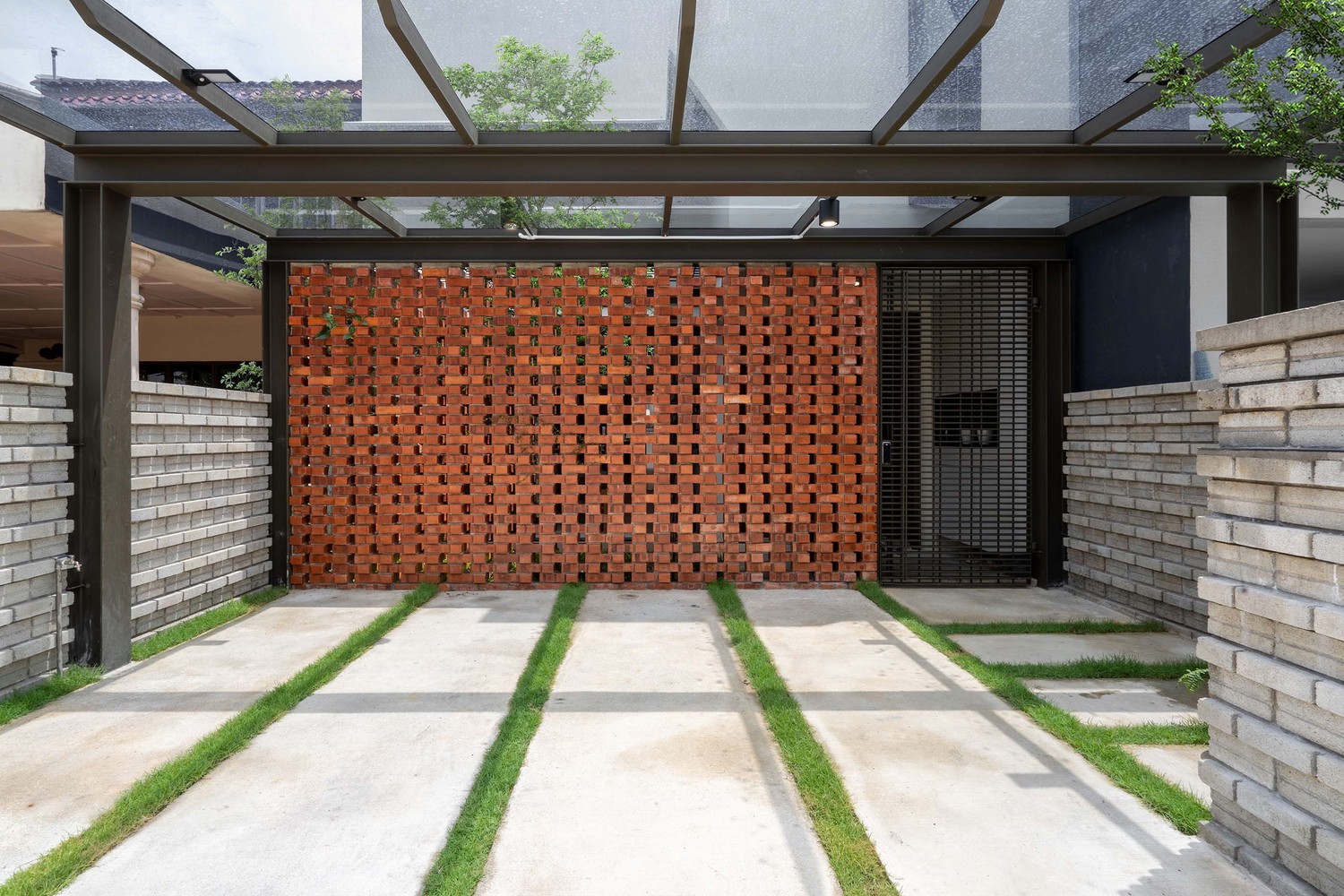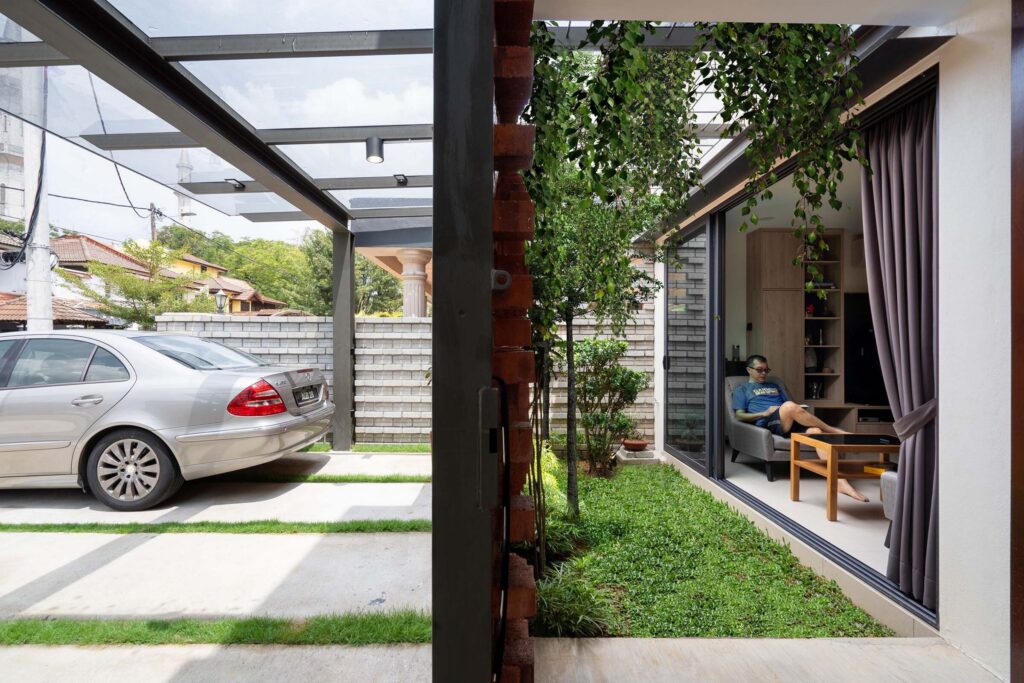 The main problem the architects had to deal with was the lack of greenery and the dark, cramped interior of the house; as these types of houses usually do not have many openings for natural light and air. They also needed to balance this with the owner's need for privacy. Hence, they decided to create an introvert house, which looks all closed up from the facade but once you venture inside; it's very spacious and open. The existing gate is removed to extend the porch and create a front entry courtyard for the house. To ensure there is adequate privacy, a patterned wall made of bricks serves as the barrier and privacy screen between the car porch and entry point. The owner can view the street easily through the bricks but it will be harder for outsiders to see inside.
Interior Area: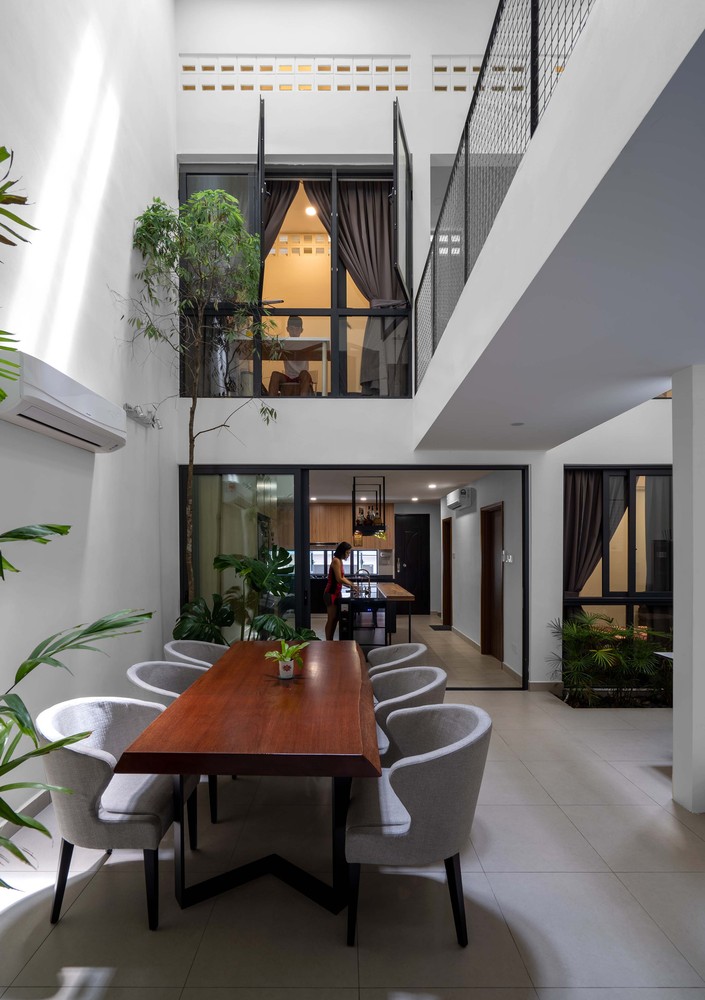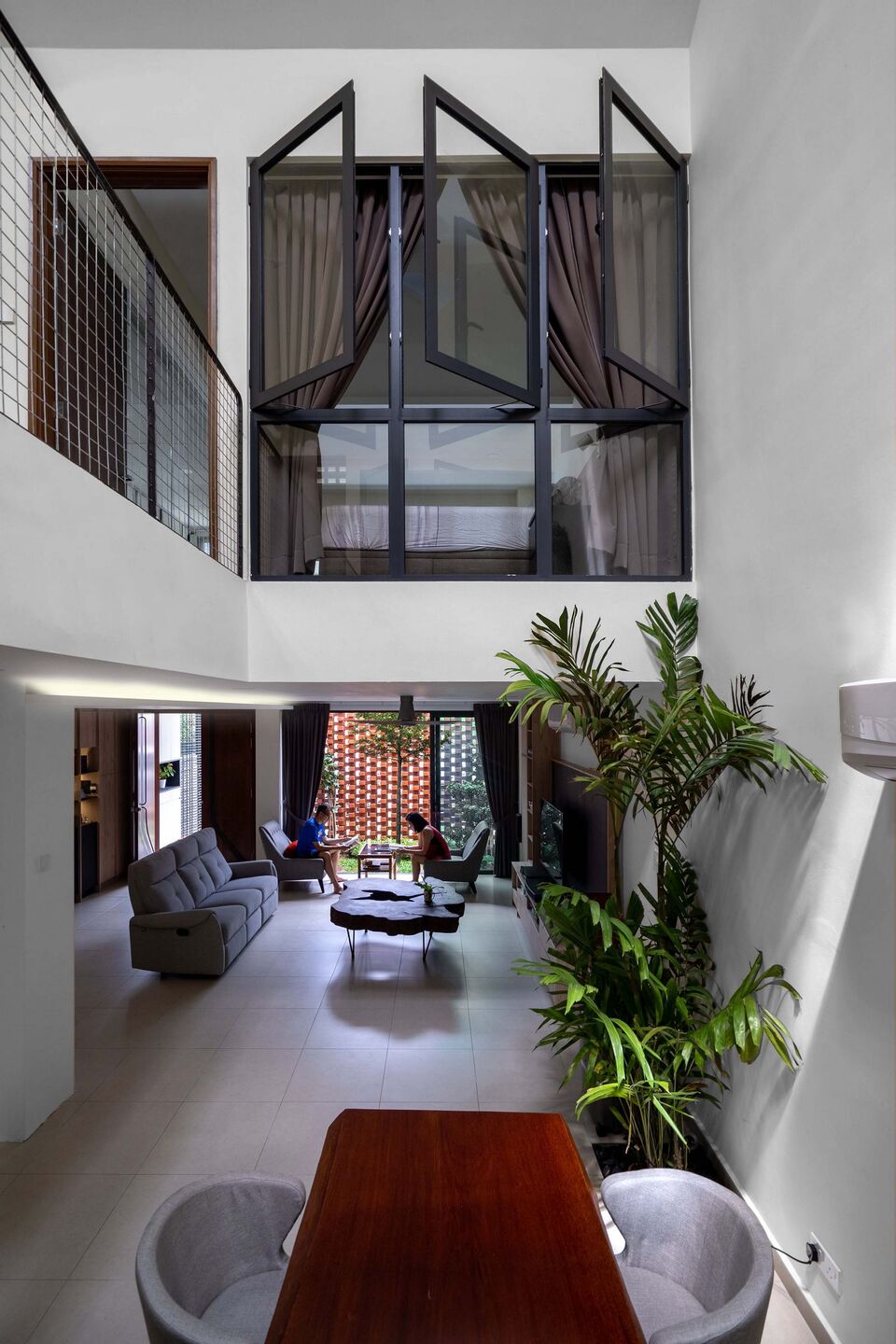 To make the house look more spacious, the living, dining and kitchen area are made into one big open space to allow better air and light circulation. In the middle of the house, a double volume indoor courtyard planted with greenery is the focal point; while a skylight is made on the roof to bring in the natural light. Vents were also added to aid with the airflow.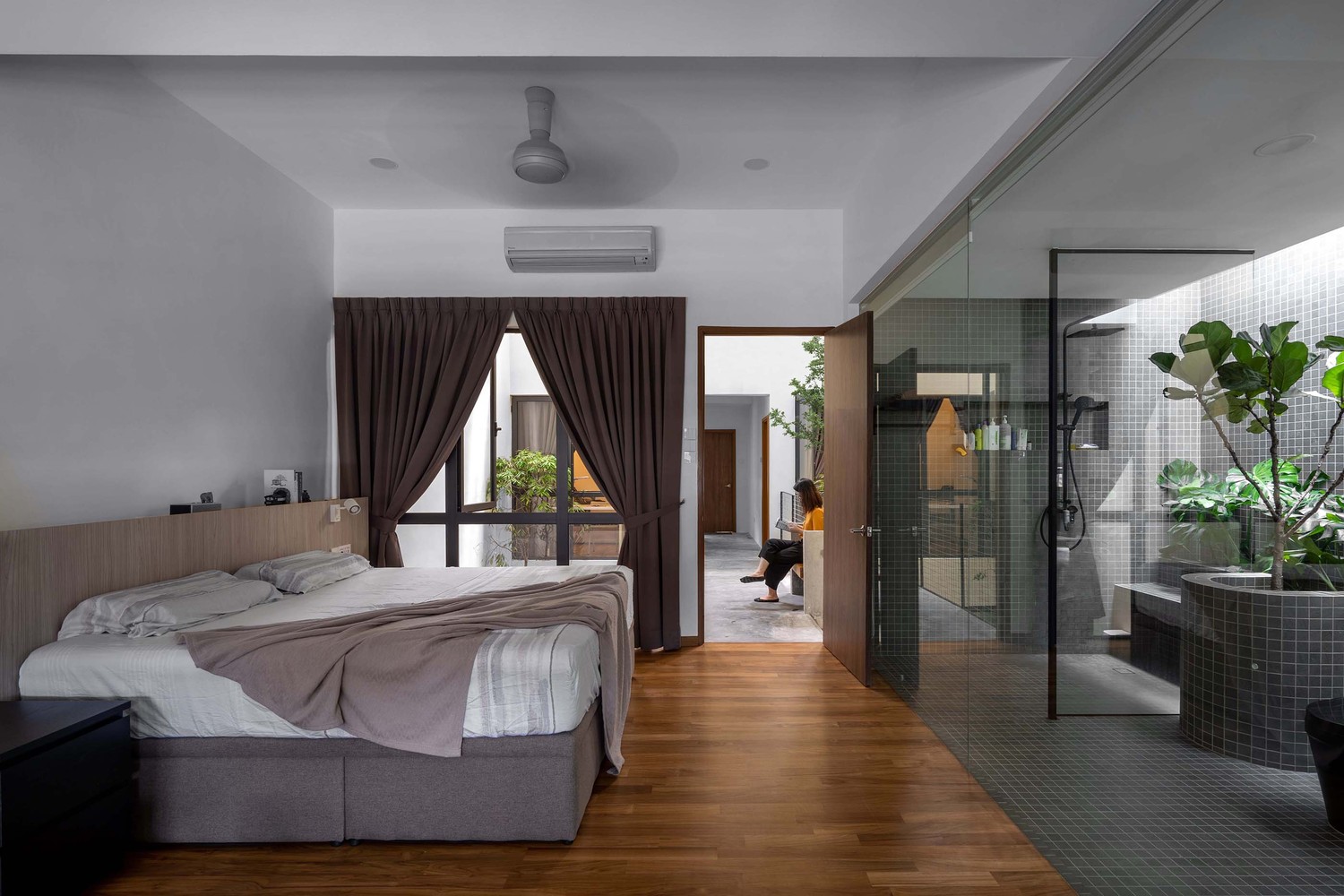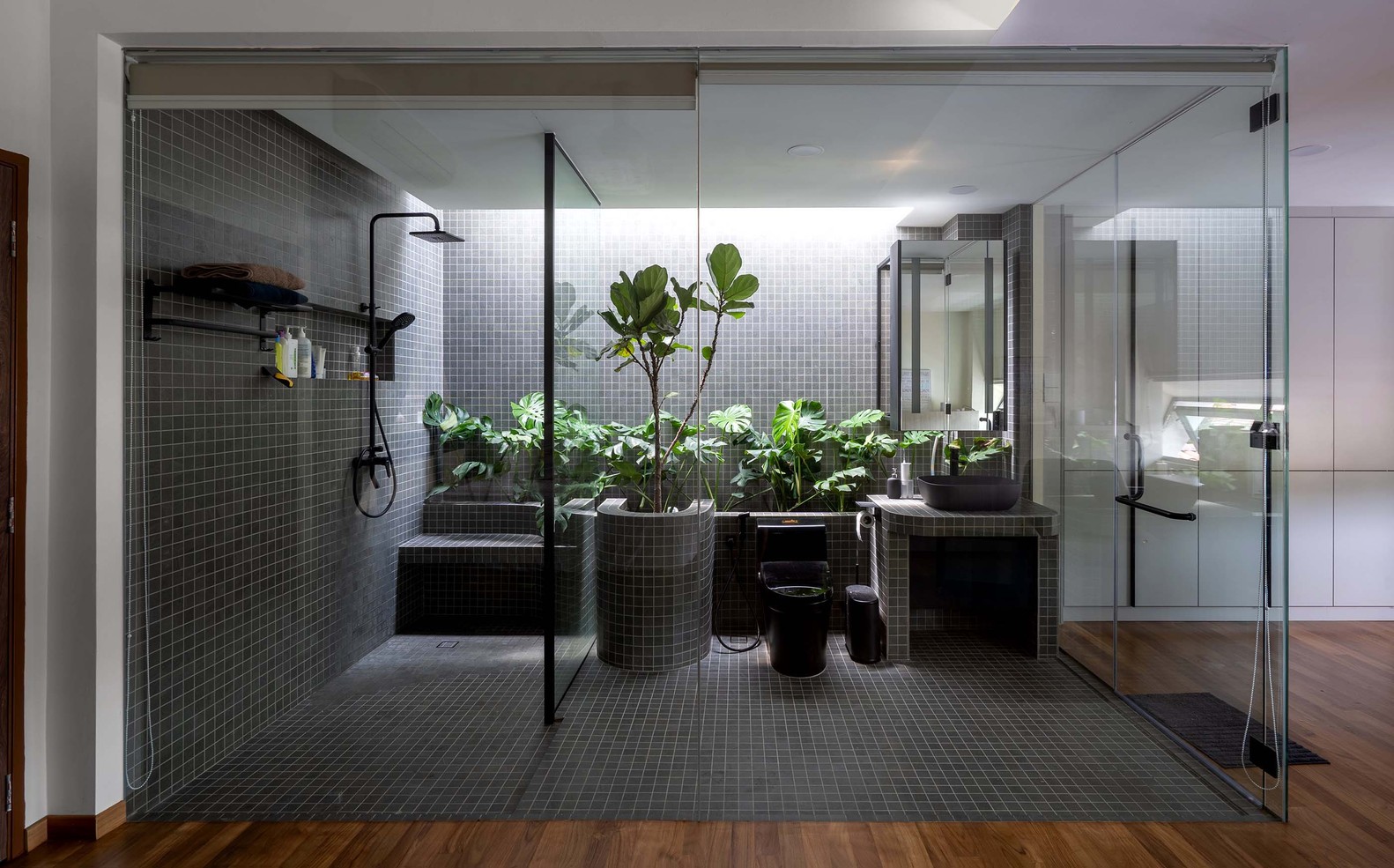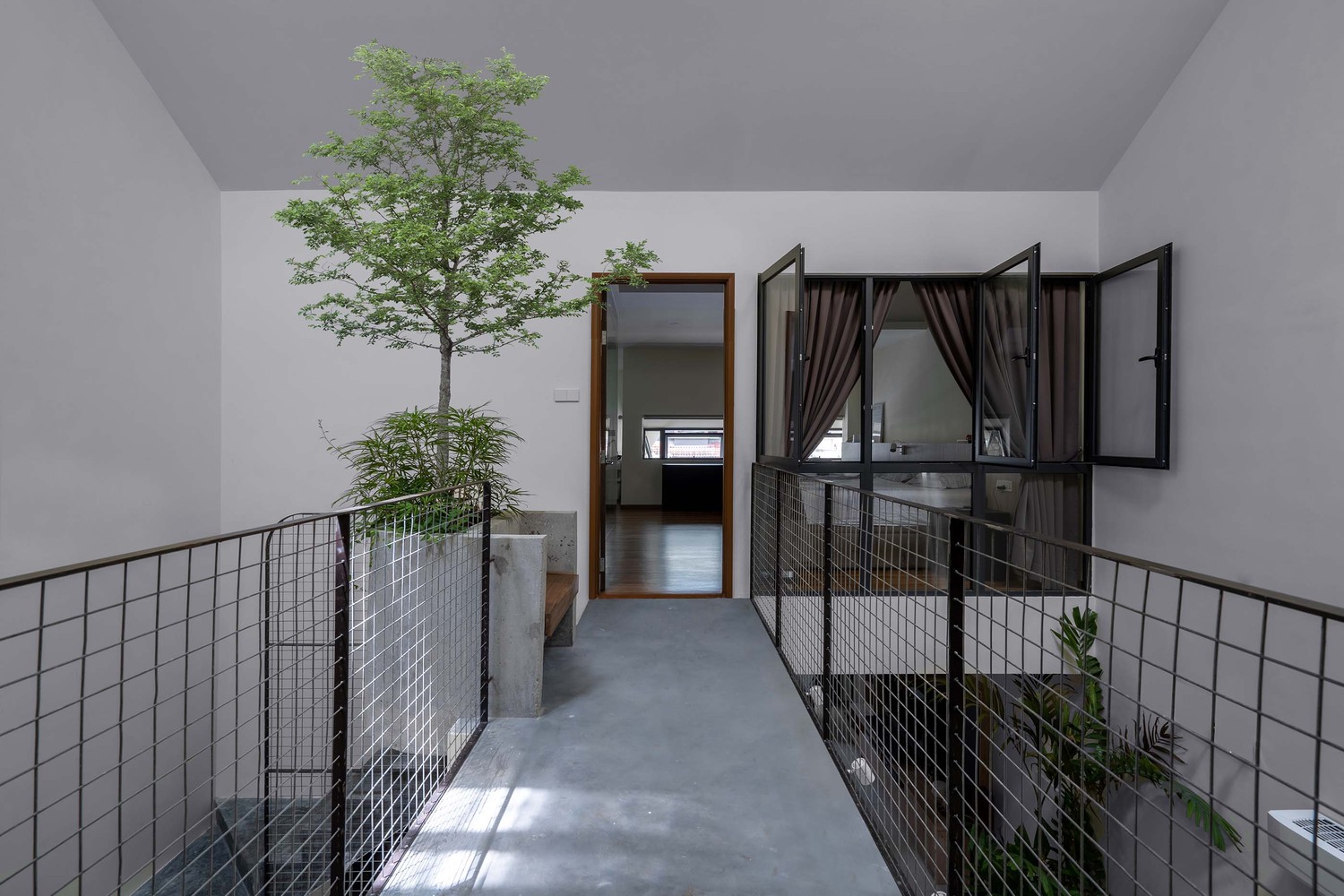 Each of the rooms has windows that open out into the courtyard; allowing the family members to communicate with one another easily. A link bridge cutting through the indoor courtyard connects the upstairs rooms together. The master bedroom's ensuite has a huge glass bathroom; that also has its own skylight at the side and verdant greenery as well. In fact, nature is brought inside the home with plenty of plants; at the indoor and outdoor courtyard, the link bridge and strategically dotted here and there around the house. The decor theme of the house remains clean and simple, with neutral colours and wood elements.
All images are taken from O2 Design Atelier unless otherwise stated.
Interested for more amazing house designs? Check out our collection of house design articles now.