Having a television (TV) set at home is a very normal thing that most households have and since TVs are such big things, we have to think of ways to make it blend in well with our decor. Fortunately, these stylish TV stands are made for just this purpose so get ready to be inspired.
1. Gallery Wall TV Stand
For an apartment that has limited space, this modern TV stand is perfect for you as it is secured on the wall so it barely takes up any space at all. With the additional shelf panels centred around the TV itself, you will have adequate space to place any external devices or related items for a complete home entertainment centre.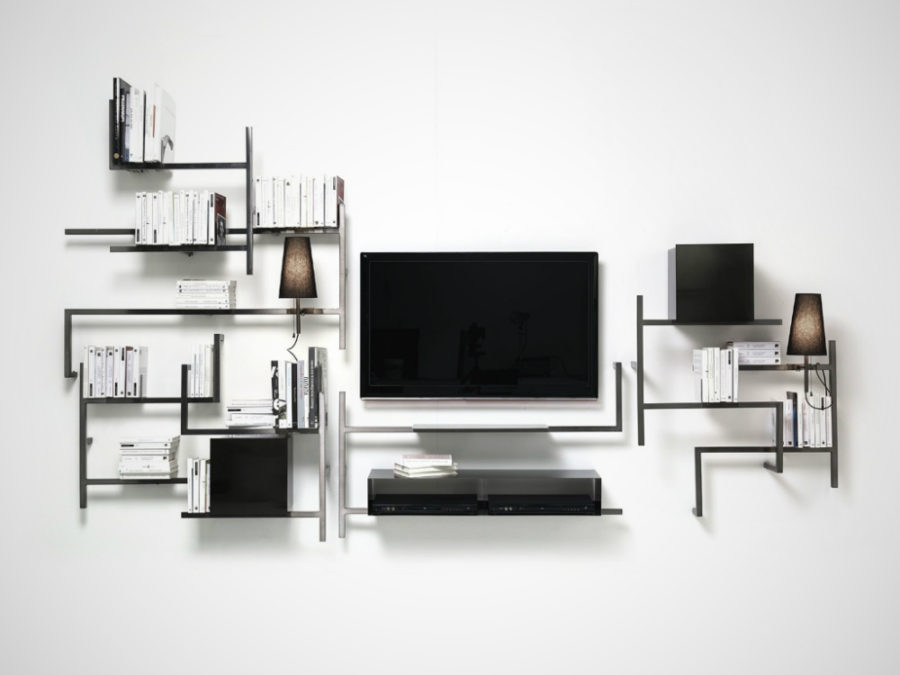 2. Freestanding TV Wall
If you have an open plan home then this TV wall is actually a great way to put your TV and also divide up your space easily. The TV embedded in the freestanding wall has no other obstructions so it makes a good, clean look for your home.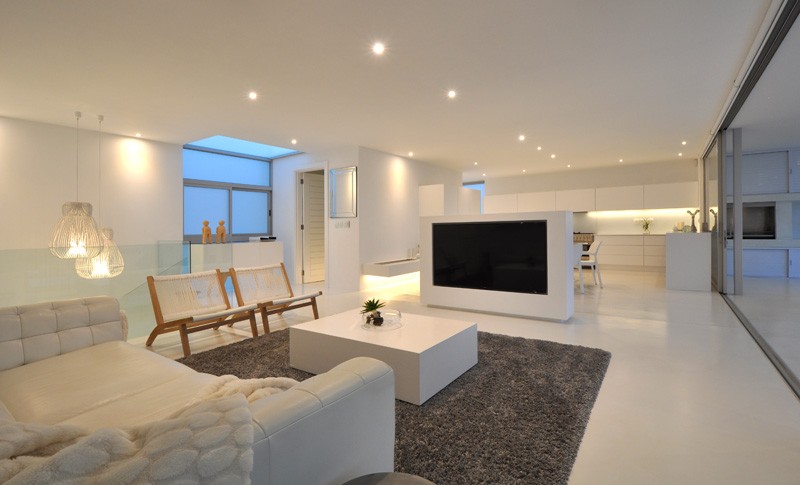 3. Minimal TV Stand
Yet another awesome space-saving idea if you don't have much real estate at home or if you just like to keep things basic, this simple, mounted TV post will fulfil your needs. The cables are hidden in the post itself to keep the look sleek and clean.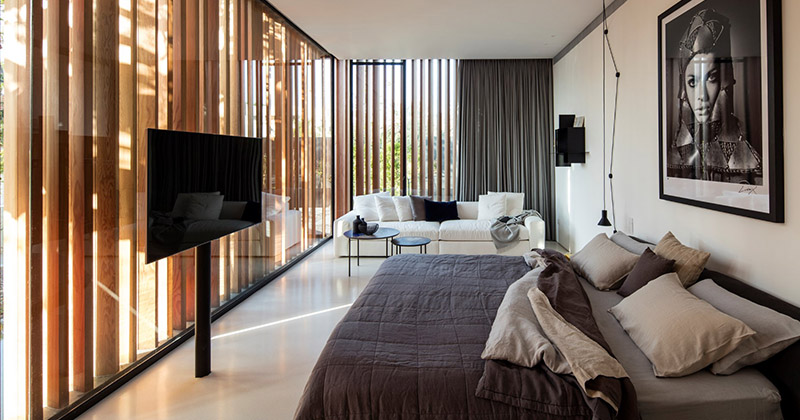 4. Cobra TV Stand
Contrary to its name, it is not actually made out of snakeskin but we guess that it may have been the snake's slinky shape that inspired the moniker. Made out of plywood that bends and flows to create a modern TV stand, it has a small shelf for additional devices and comes with wheels so it's portable as well.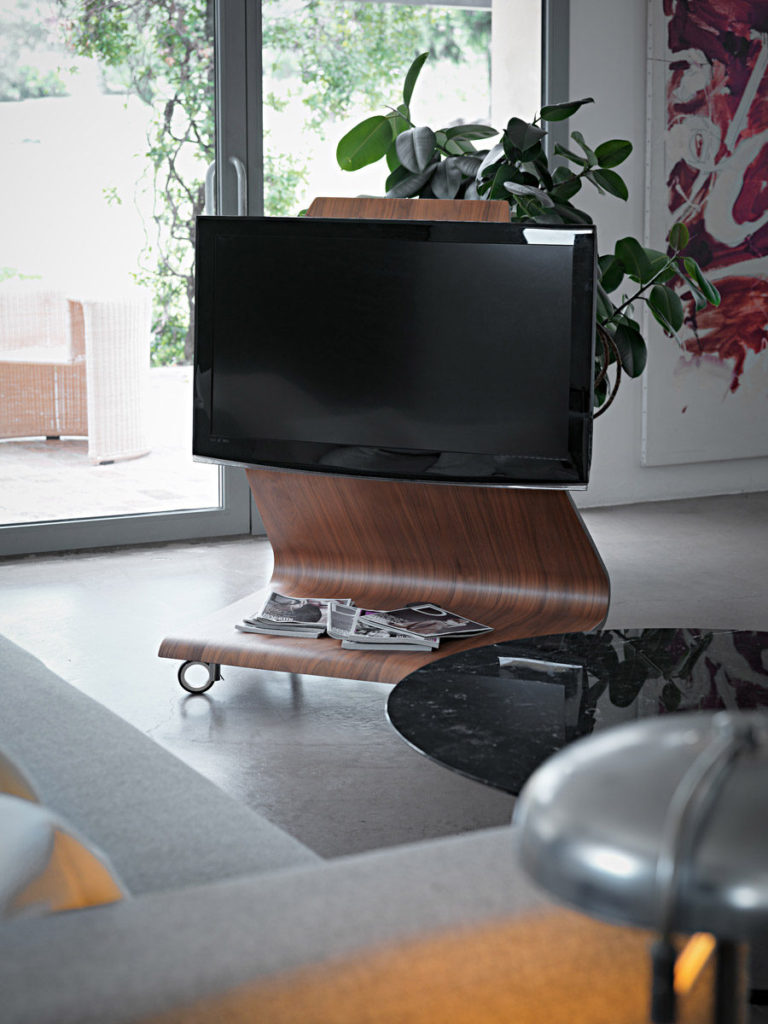 5. Round TV Stand
Another freestanding TV stand that will make your TV stand out no matter where you place it at home, the circular panel makes it look especially striking. There is a wall mount on it for the TV and some partially hidden shelves to keep your other electronics as well.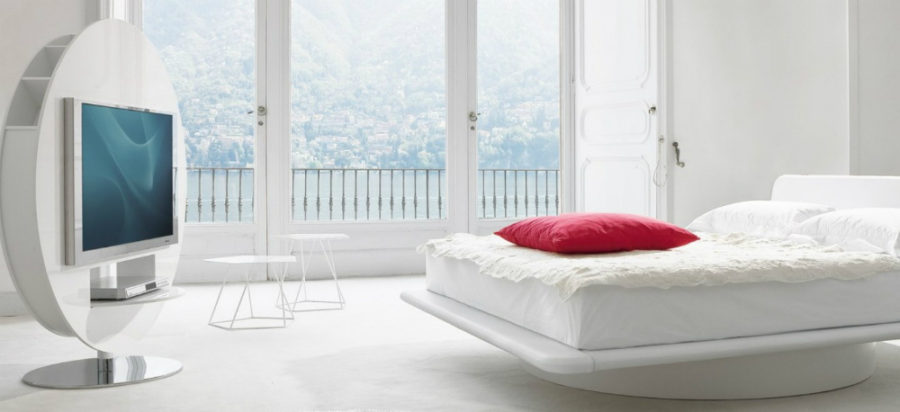 6. Floating Shelves TV Stand
If you're looking for something that has a bit more storage then this TV stand that comes with several built-in floating shelves is definitely right up your alley. The TV is located right in the middle so that you won't be distracted with the shelves.