How many of you felt a sense of wondrous excitement upon moving into your first home? Gazing upon empty rooms and blank spaces, our minds are reeling with limitless décor possibilities (most of which are inspired after hours and hours pouring through IKEA catalogues).
Do not ever underestimate the importance of unifying your furniture pieces. Not only it gels together separate pieces as a whole entity, choosing a specific theme also helps reduce cluttered appearances. Here are 5 straightforward décor themes that promises not to put a hole in the wallet.
1. Cosy Cottage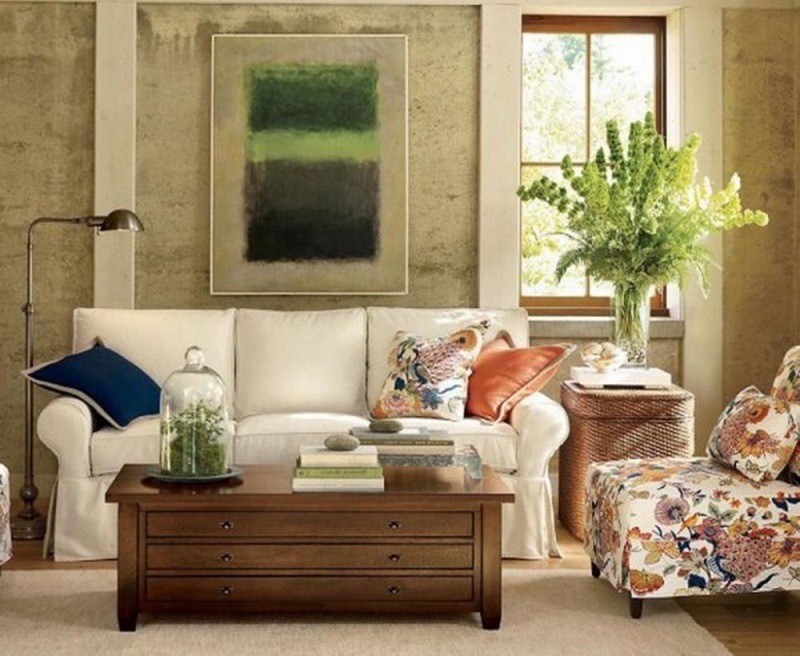 Source
Grandmothers often hold our best interests at heart – perhaps this is the reason why their homes are often a comforting memory in our minds. Reminisce the cozy atmosphere with some clever decors (think patterned fabrics and plush cushions).
Whatever tickles your fancy, do keep in mind of an imagined end result and work your way there. Infused with a sense of lovely English inspiration, this particular motif places an emphasis on small spaces and statement furnishings.
2. Escapism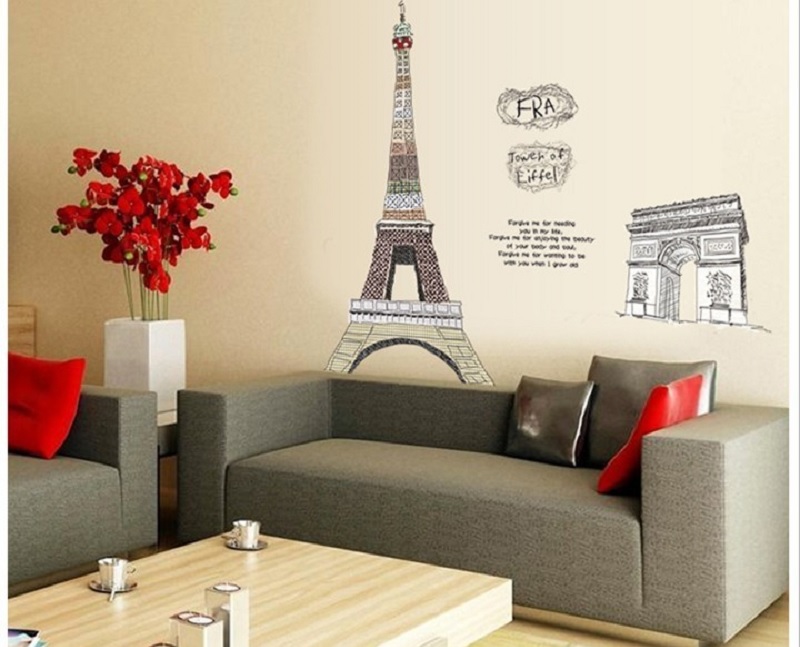 Source
Wouldn't it be simply wonderful if you can lend a sense of Parisian romanticism to your living space? Think billowy drapes and French paintings; these elements pull together a dreamy scene to complement the rest of your furnishings.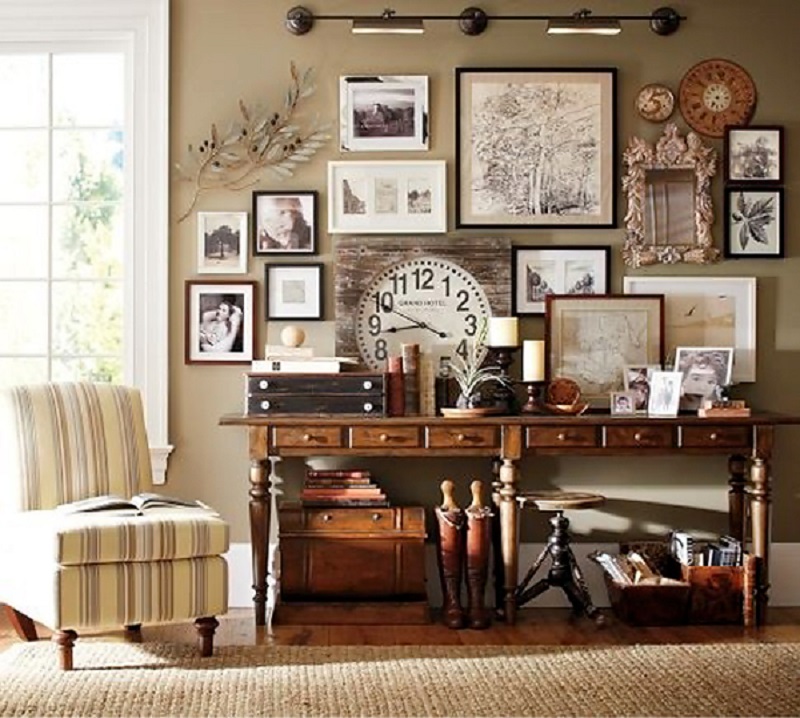 Source
If floral and fancy isn't exactly you're kind of vibe, simply follow the saying 'home is where the heart is'. Treasure memories and nostalgic good times with loved ones through a well-curated display of vacation trinkets and holiday mementos. Not only it makes for an excellent conversational dinner piece, they also hold immense sentimental value.
3. Close To Nature

Source
Take yourself one step closer to nature by converting your living space into an awe-inspiring urban garden. Relatively inexpensive and effortless to achieve, infuse life to a still space by literally placing a living element.

Source
Earthy matter such as wooden furnishings and potted plants help inspire a sense of open tranquility and undisturbed peace. For the slightly adventurous, swap predictable plastic flowers for real life terrariums. They not only make for an interesting decorative addition – its low maintenance properties are surely an added bonus point.
4. Minimalism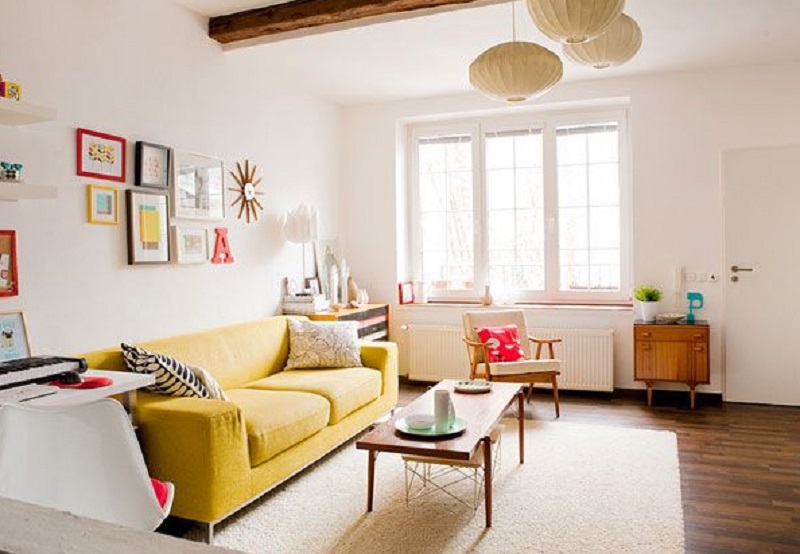 Source
Sometimes people may tend to over-decorate in the midst of all the excitement until there's an unpleasant lingering sense of clutter and disorganization. A big rookie mistake. Take heed of the 'less is more' principle and embrace sheer simplicity at its finest.
A popular approach with today's urbanite generation, this is best executed through minimal spaces and small rooms. The upside of this option is that the attention shifts directly to each chose furnishings as they are subsequently converted into statement pieces seeing that they are a precious few to begin with.
5. Retro + Vintage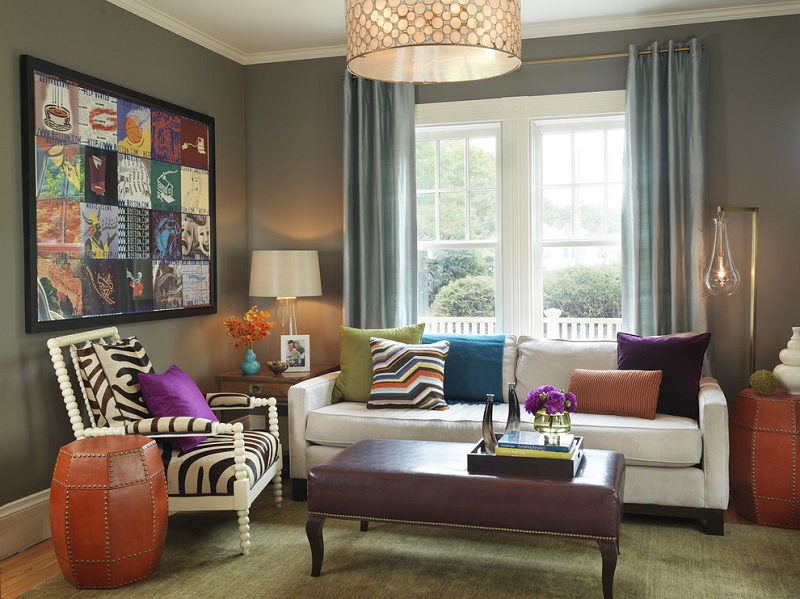 Source
Fellow trinket collectors will surely not hesitate to display their carefully curated goods with pride, so why not opt for a specific theme to revolve around them? Best of all, some of these furnishings may already be owned by your grandparents or older relatives alike.
For those seeking to start from scratch, don't be afraid to roll up your sleeves and get your hands a little dirty by diving into cramped thrift stores. You'll be surprised with some of the hidden treasures you may unearth at the most unexpected place.