Feature walls are a really great way for you to transform any of the rooms in your home; and add some much needed drama to the space. There are simply endless options of designs that you can use for your home but no matter which one you choose, it is bound to make your home look beautifully transformed.
1. Abstract Palm Prints
Make a dramatic statement in your home with these bold deconstructed palm tree prints especially if the rest of the decor is relatively simple. This style will certainly add a breathe to your home.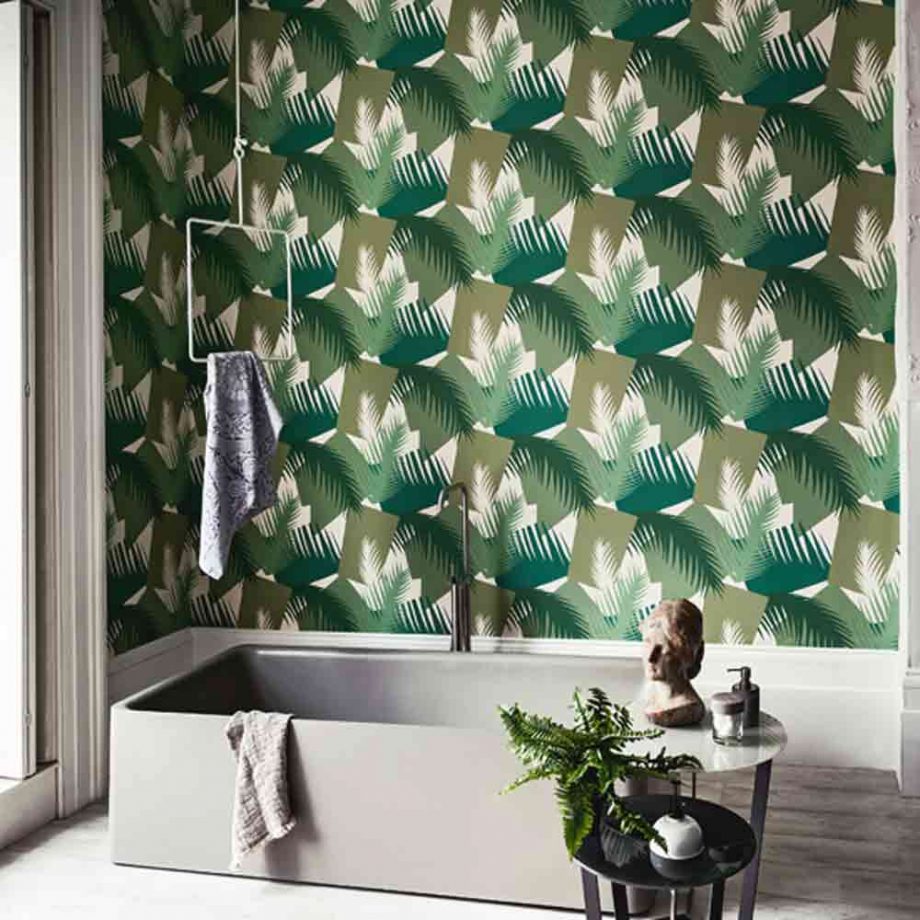 2. Stone Effect Wall
The natural stone effect of the wall looks very charming in your home but changing it to a fully stone wall is not very economical. However, you can achieve this gorgeous effect by painting or using stone wallpapers.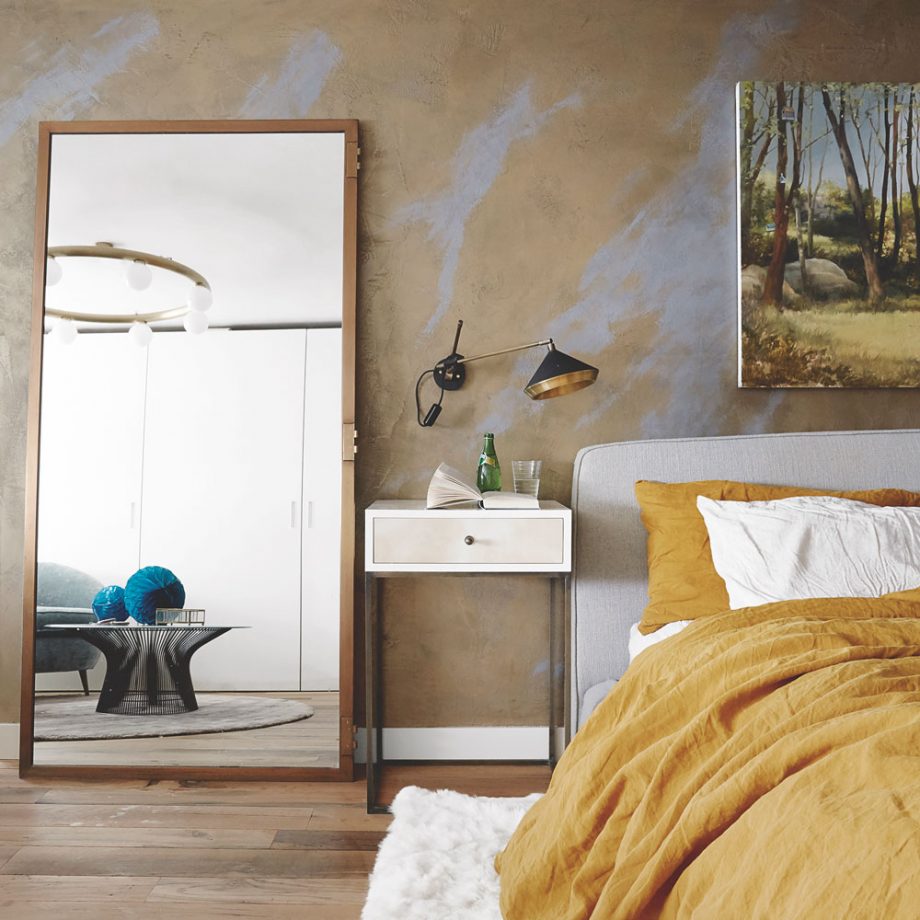 3. Peacock Style Wallpaper
You may not think of using this bold design in your home; when you first see it but you'll be surprised at the lovely effect it has in your home. You'll want to keep this feature wall in the spotlight by making sure the rest of your decor is simple and neat.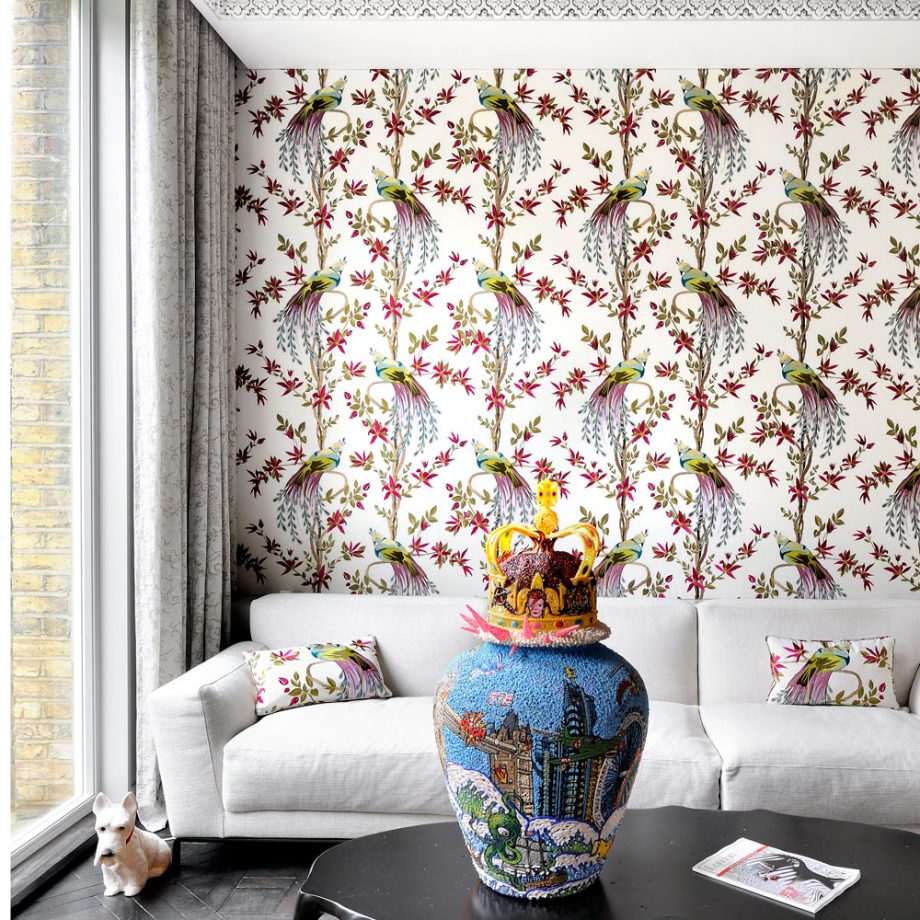 4. Sage Green Tile
Tiles can also be a great addition in your home as part of your feature wall but to make things more interesting, try tiling it in a herringbone pattern. The glazed sage green colour also makes it look more sophisticated and elegant.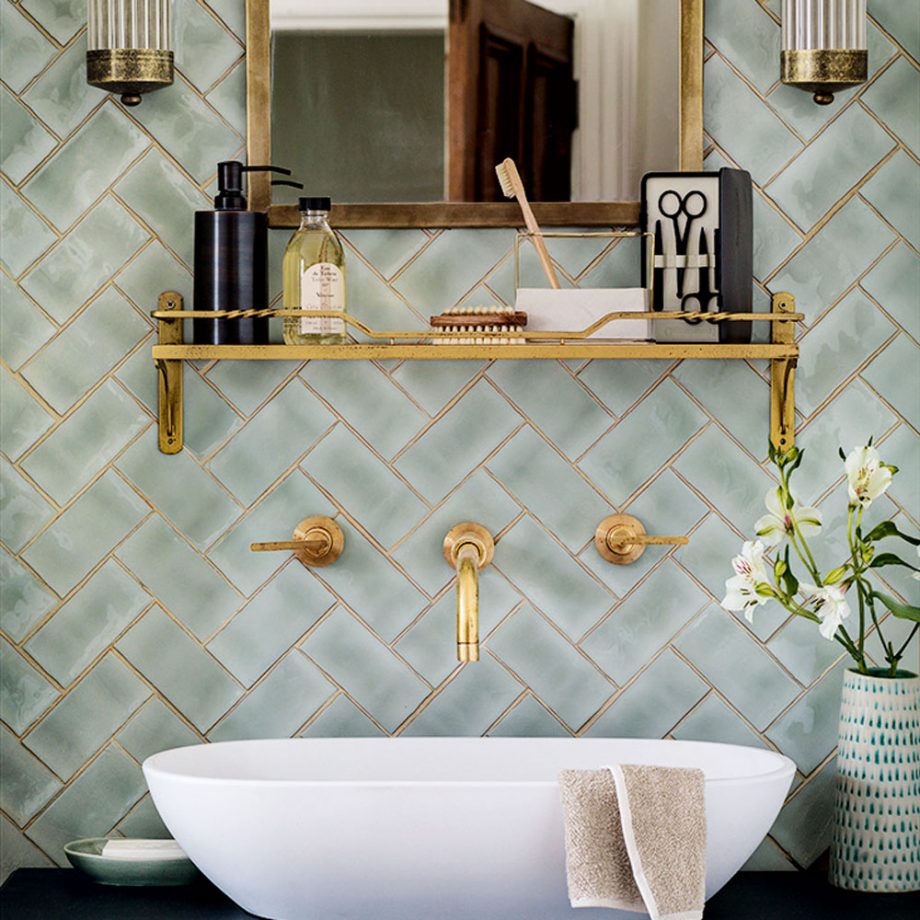 5. Quirky Pineapple Wallpaper
Add a playful yet sophisticated vibe in your home with this super cute wallpaper that has gilded pineapples set against a deep blue background. Make sure to complement the rest of your decor with some edgy and modern furniture to complete the look.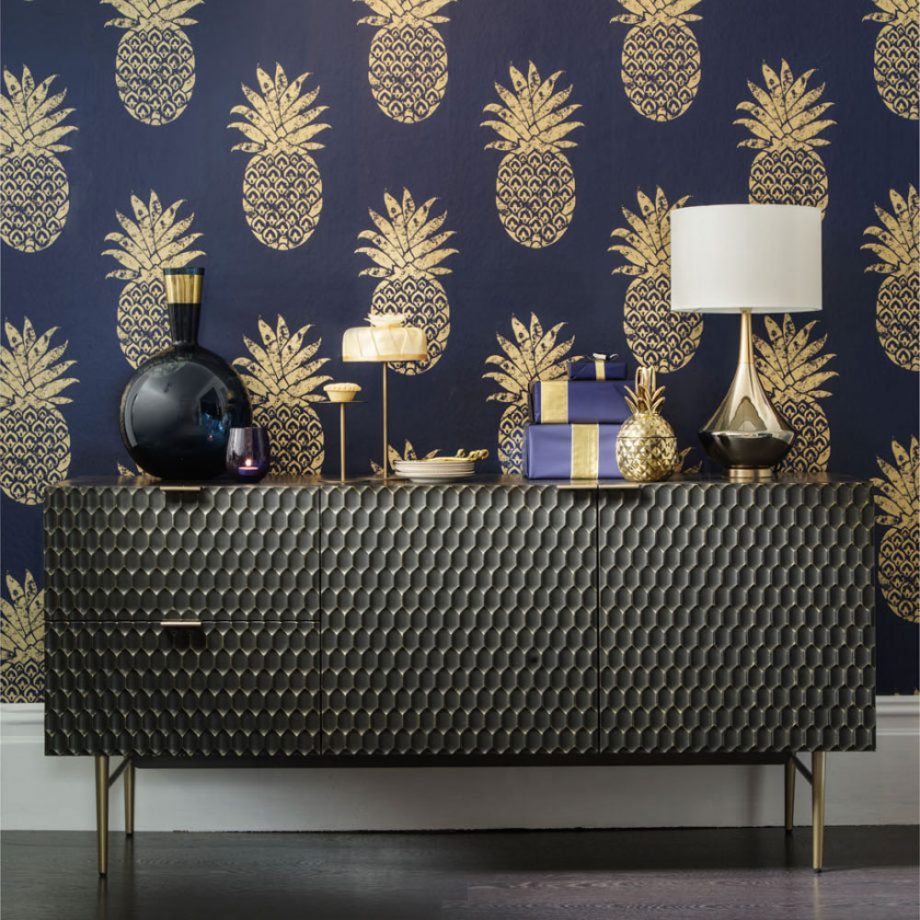 6. Mix and Match Designs
It may not occur to you at first but if you choose to mix and match two different designs to create one outstanding feature wall you will find that it instantly adds more drama to your home. The key is to ensure that the patterns and colour palettes are similar and finish it off with some complementing furnishings.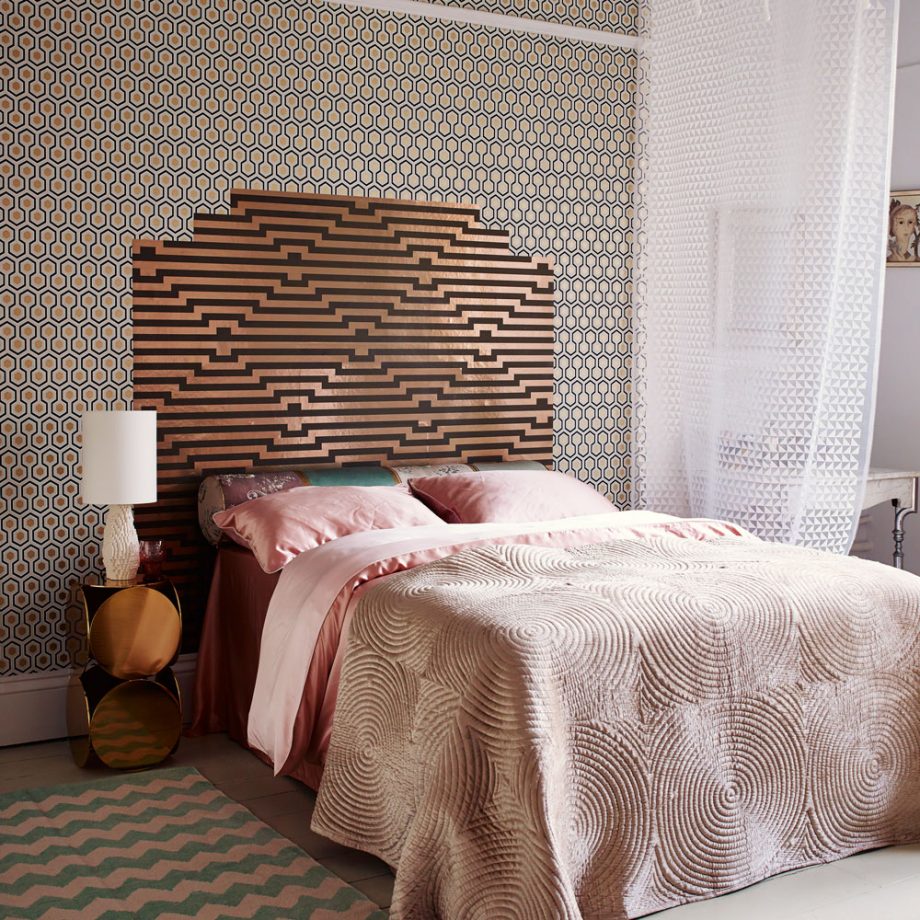 7. Simple and Nice
While elaborate feature walls are awesome ideas, sometimes all you want is a simple feature wall to be the focal point in your room. You can draw the eye to your wall with the right colour combination and with some cool accessories just like this dining room.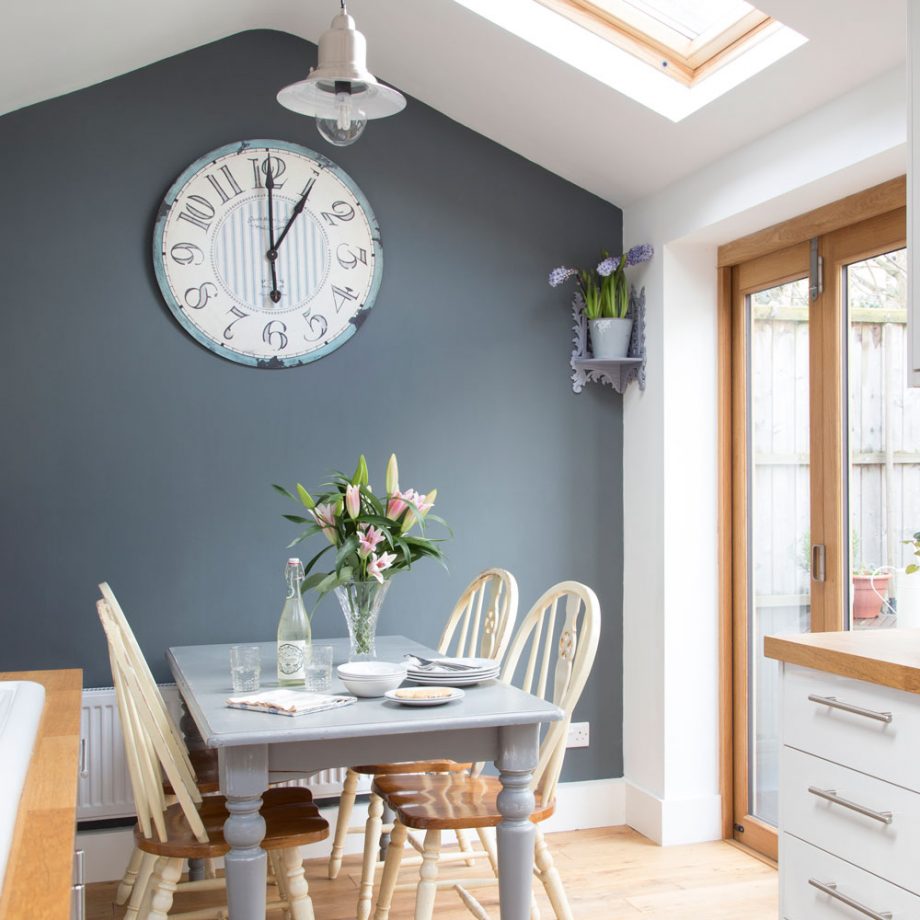 8. Bold Geometric Wallpaper
Using wallpaper is one of the most surefire ways to instantly transform a wall in your house into a feature wall. Choosing this trendy and bold pattern is also a great move because it is a classy and timeless pattern.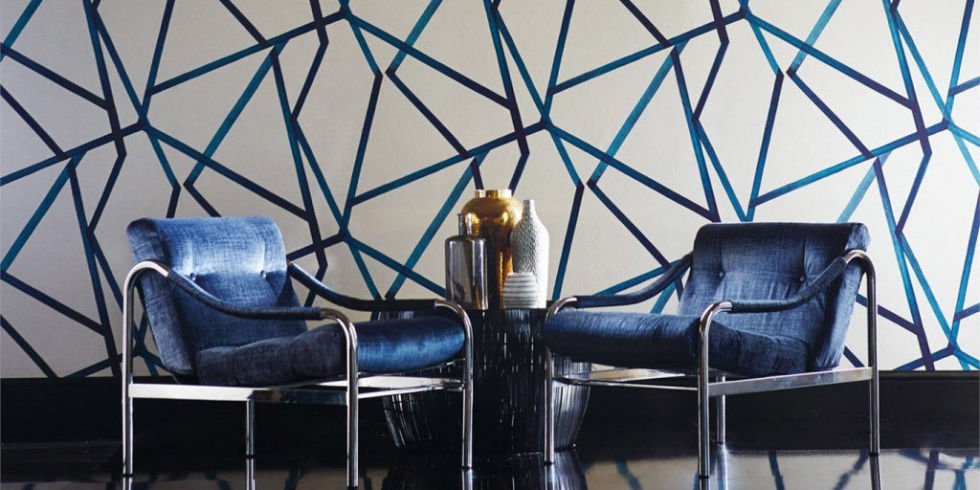 9. Brown Paneled Wall
Warm up a stark and boring room with this rich brown feature walls that have some fabulous panels in a stunning geometric pattern. The rest of the room's furnishings are a matching neutral colour palette so that your wall is able to stand out.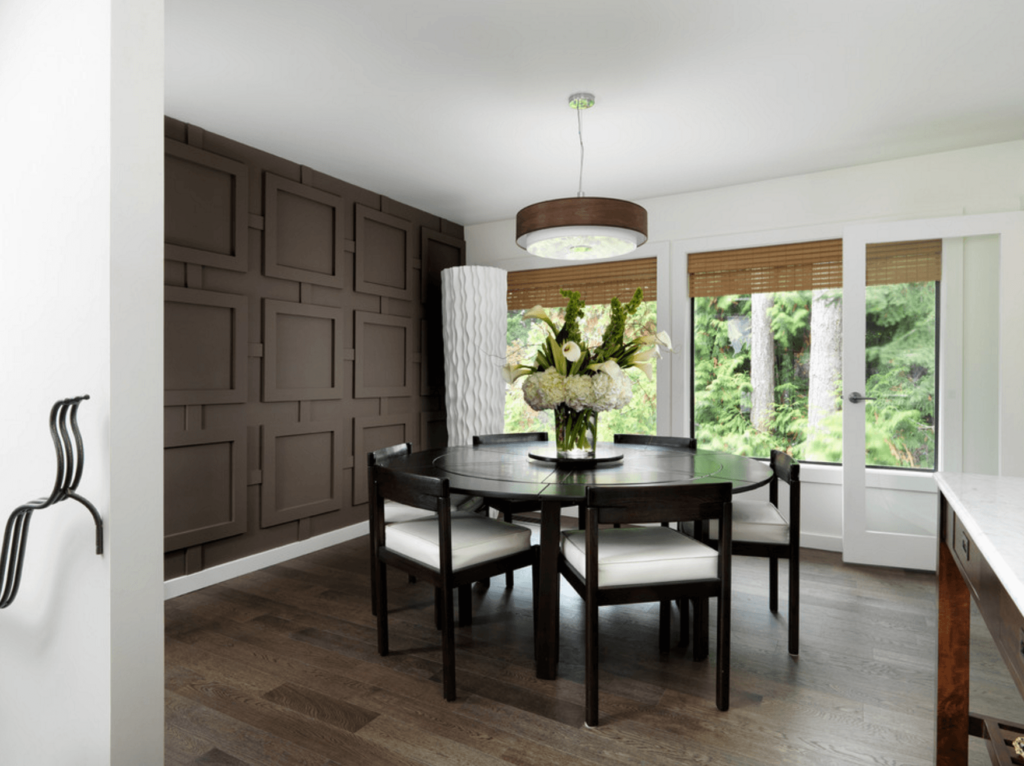 10. Forest Mural
Incorporate some of Mother Nature's calm and peace into your room with this lush forest mural that makes you feel exactly like you are in the jungle without the need to face any creepy crawlies. The rest of the room keeps with the theme of calmness with simple furnishings.