An existing family house has a lovely new addition, TANN House By AOMO in Thailand as the inhabitants have expanded over time. The original house was designed in the 70's but since it is over 40 years old, the homeowners wanted an update. The new addition is known as TANN House and they wanted the new extension to mesh cohesively with the old house, which is a modern and clean building.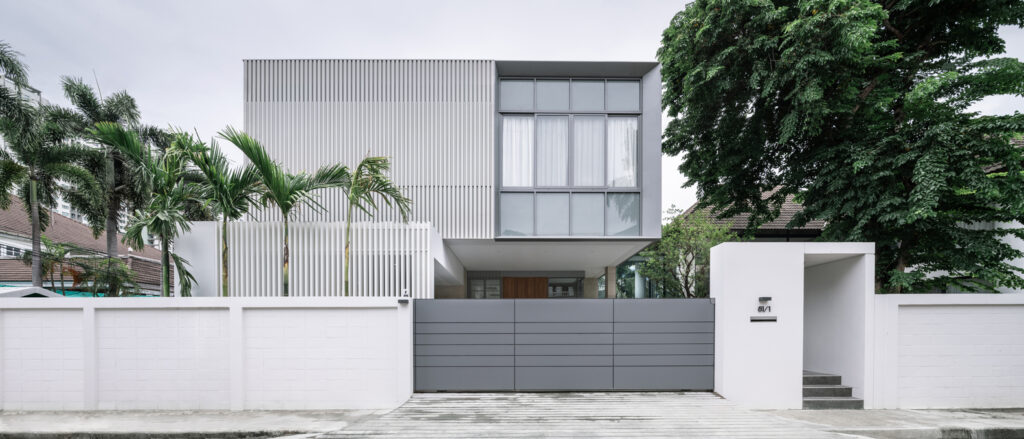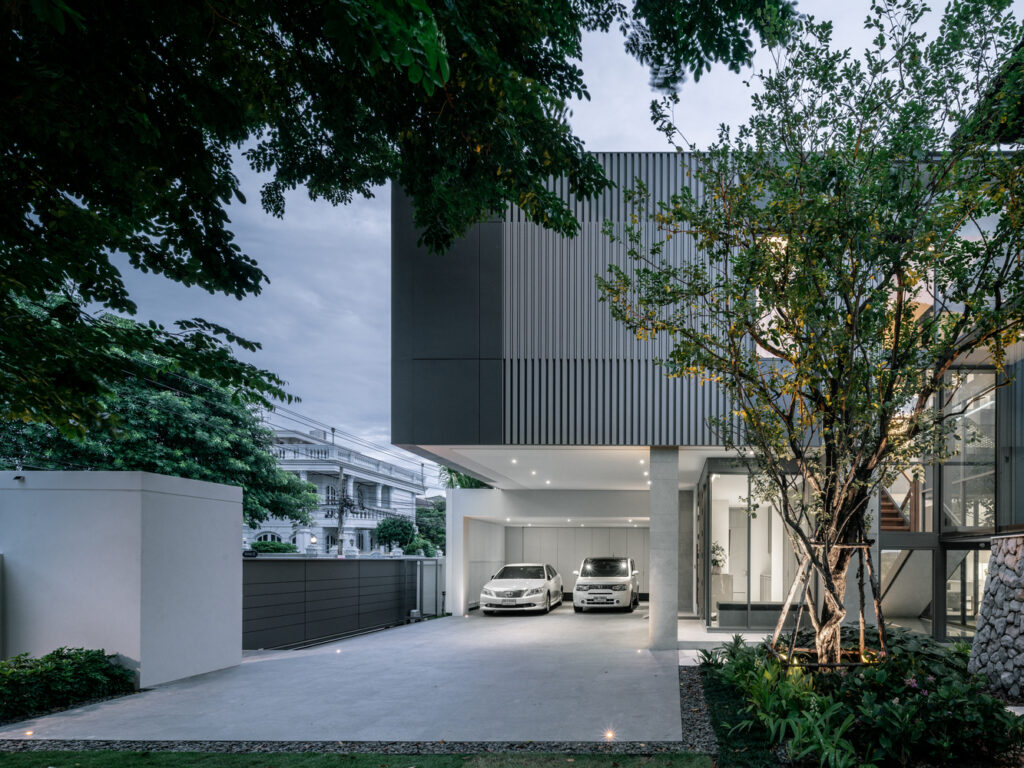 Exterior Area:
(TANN House By AOMO)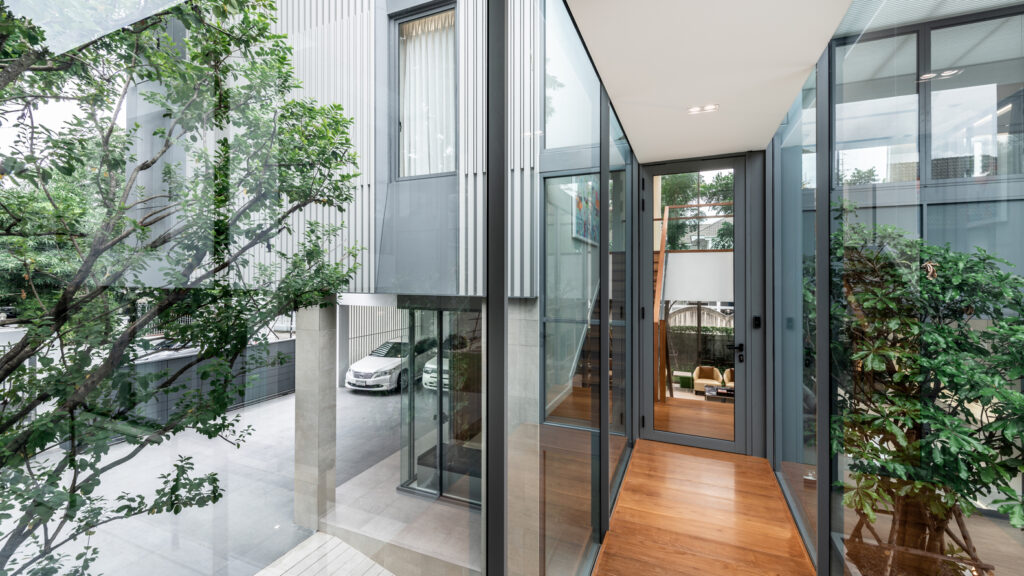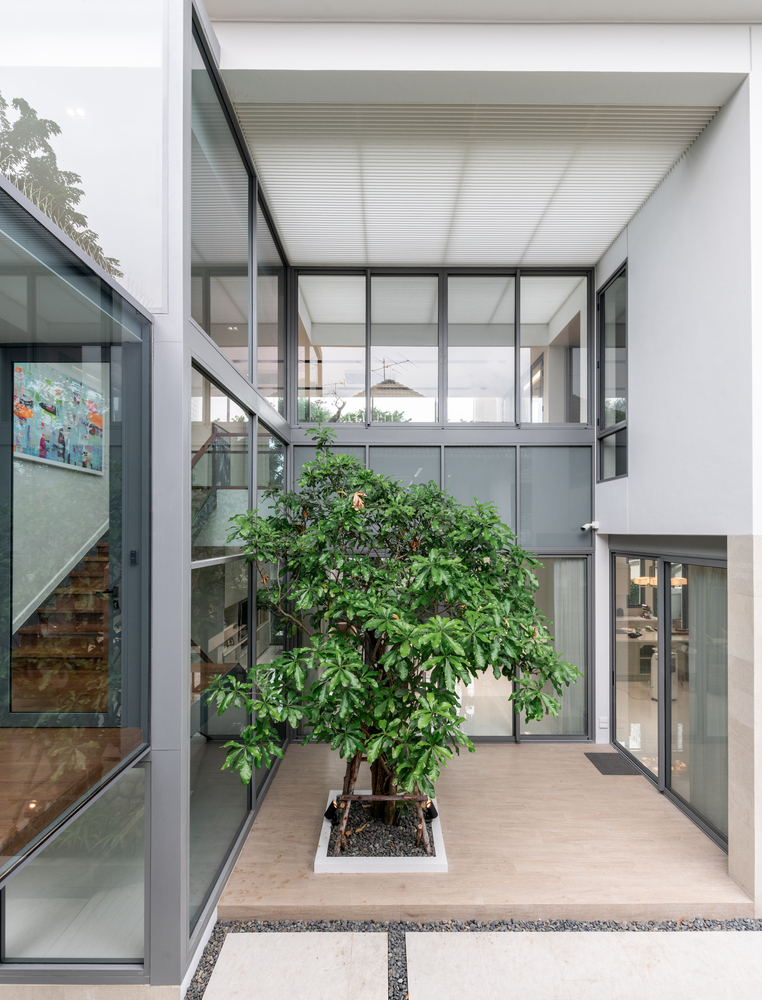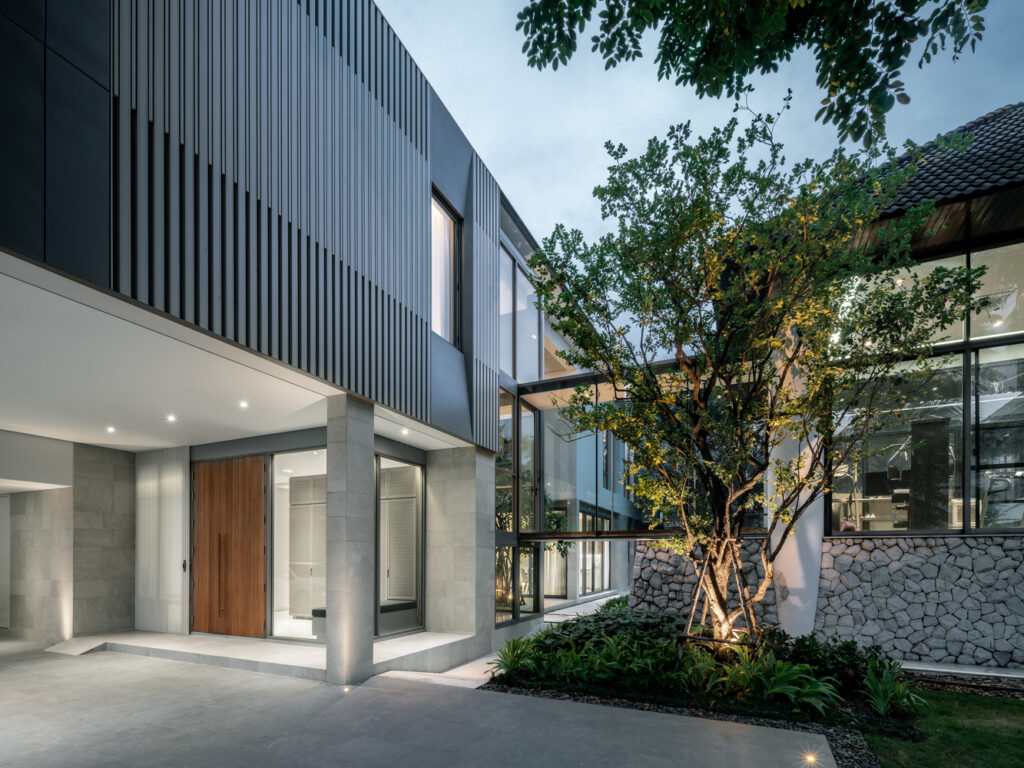 The new house is connected to the existing one functionally and visually since the family loves it so much. AOMO emulated the simple rectangular box-like design but created a recessed courtyard facing the existing house that opens up the new house living area to connect to the old house in a meaningful transition. The two houses are connected at the stair landing with a lovely bridge connecting them so inhabitants can easily bond with each other.
Interior Area: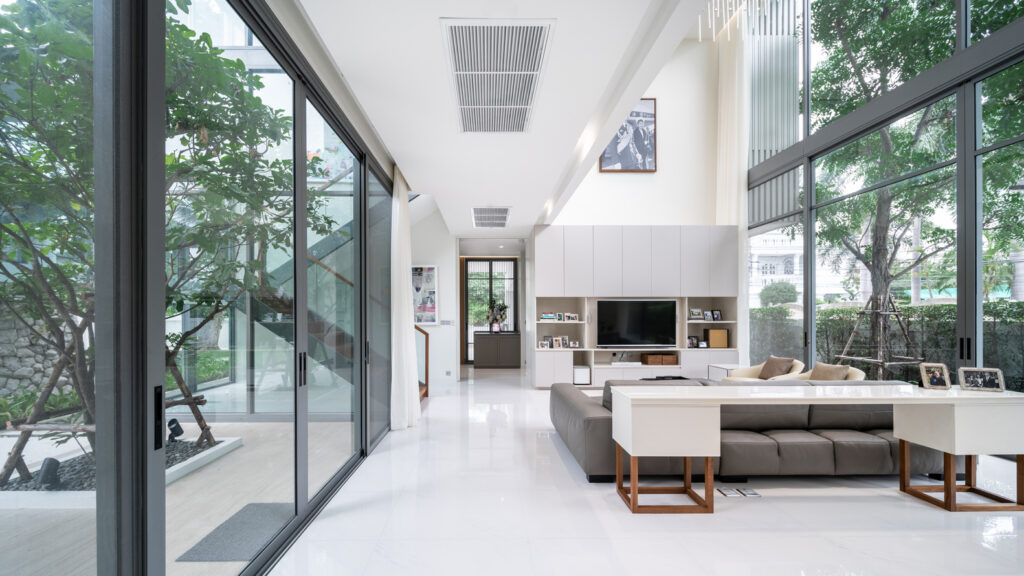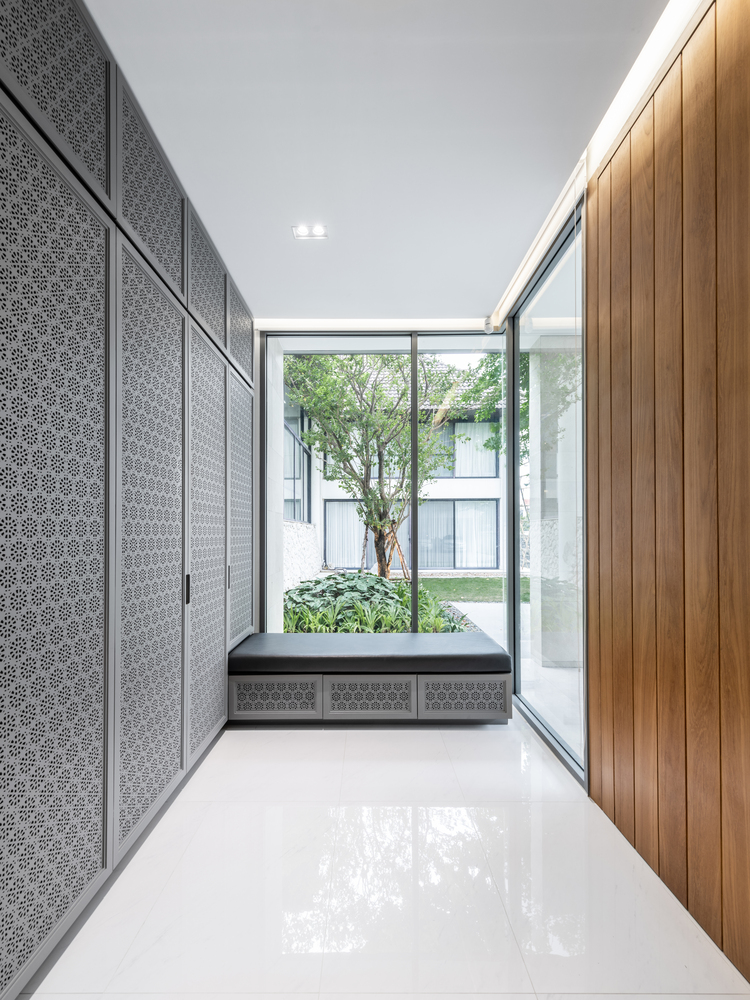 Since the original house was modest and simple, the new addition echoes much of the same concept. They designed the new building colour scheme to be a monotone or muted colours, focusing on an off white palette. The interior design is simple yet clean, a style that will definitely stand the test of time.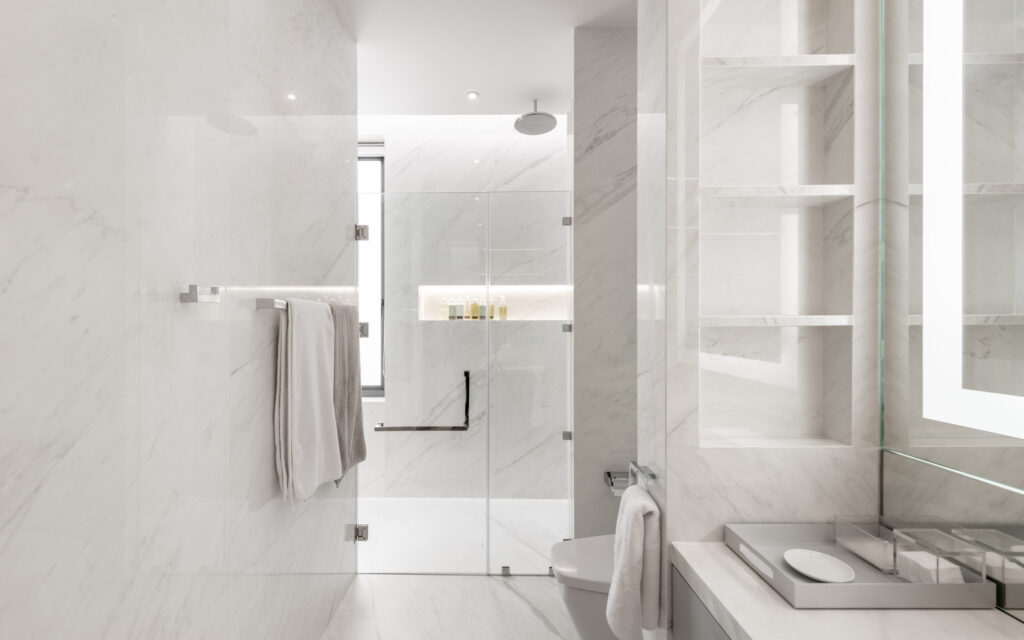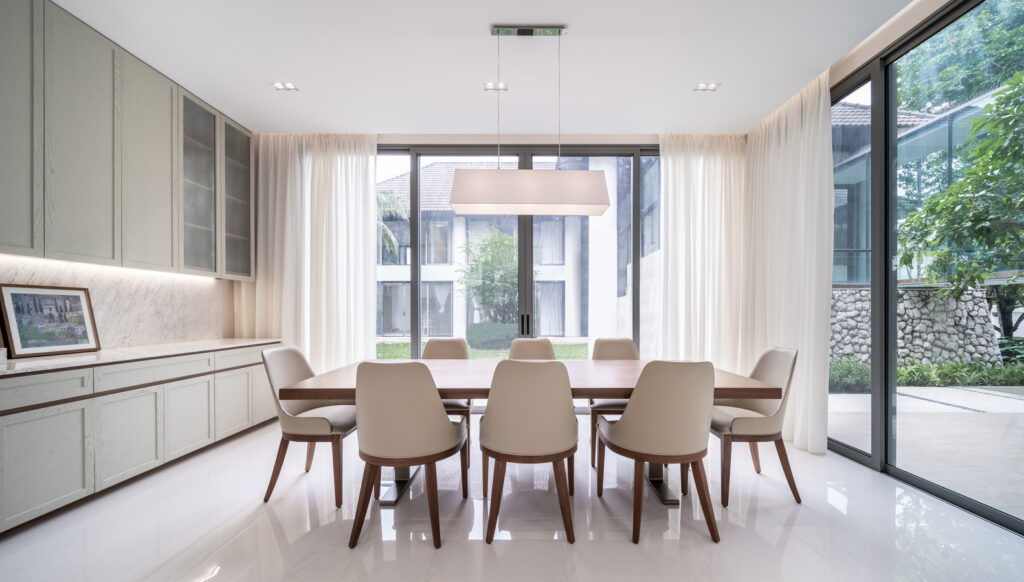 The owners wanted to make sure that there were enough storage options; and requested for a great number of wall cabinets. This has been integrated throughout the house to make the flow natural. Light and air are also an important factor to keep the house bright and airy; with skylights that emulate the old building. These skylights are incorporated into the living space, restroom, and walk-in closet.
AOMO also cladded the walls on the ground level with wall tiles; while the upper section uses aluminium as the owners did not want to fuss with maintenance. The aluminium is an inspiration that gives a unique and modern look to the house; as it is created in the pattern of typical timber walls.
All images from AOMO's Facebook page unless otherwise stated.
Interested for more amazing house designs? Check out our collection of house design articles now.