There aren't many barns located in Malaysia but Fabian Tan Architect did its best to fulfil a client's request to build their house based on the modern interpretation of a barn and it really works. The Knikno House located in Petaling Jaya is a beautiful house that really stands out amongst its peers thanks to the designers' vision that created this quirky layout.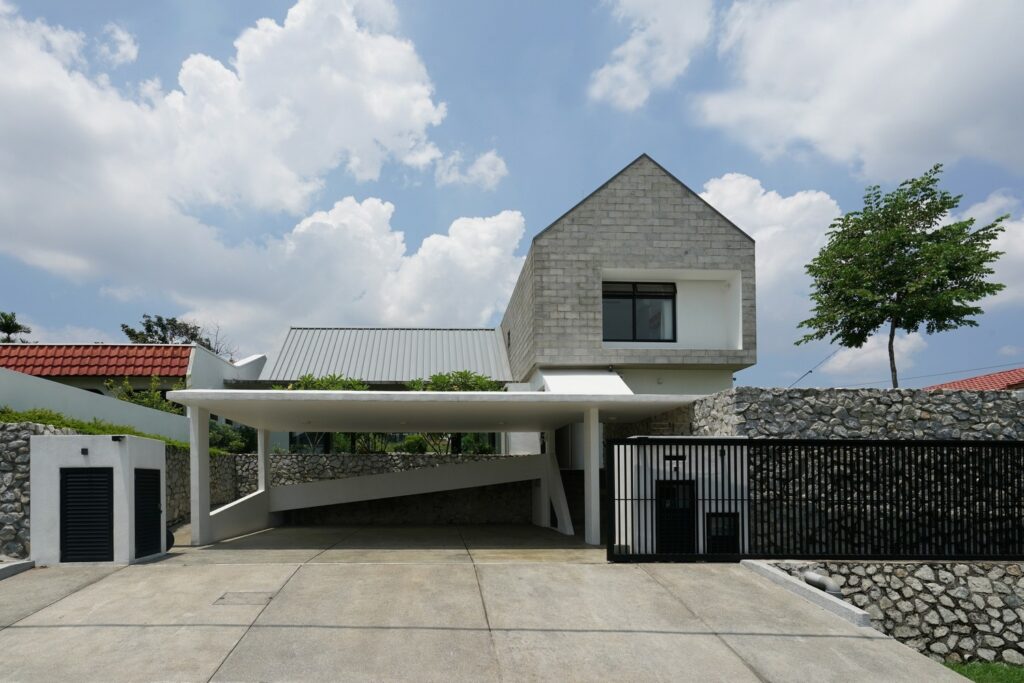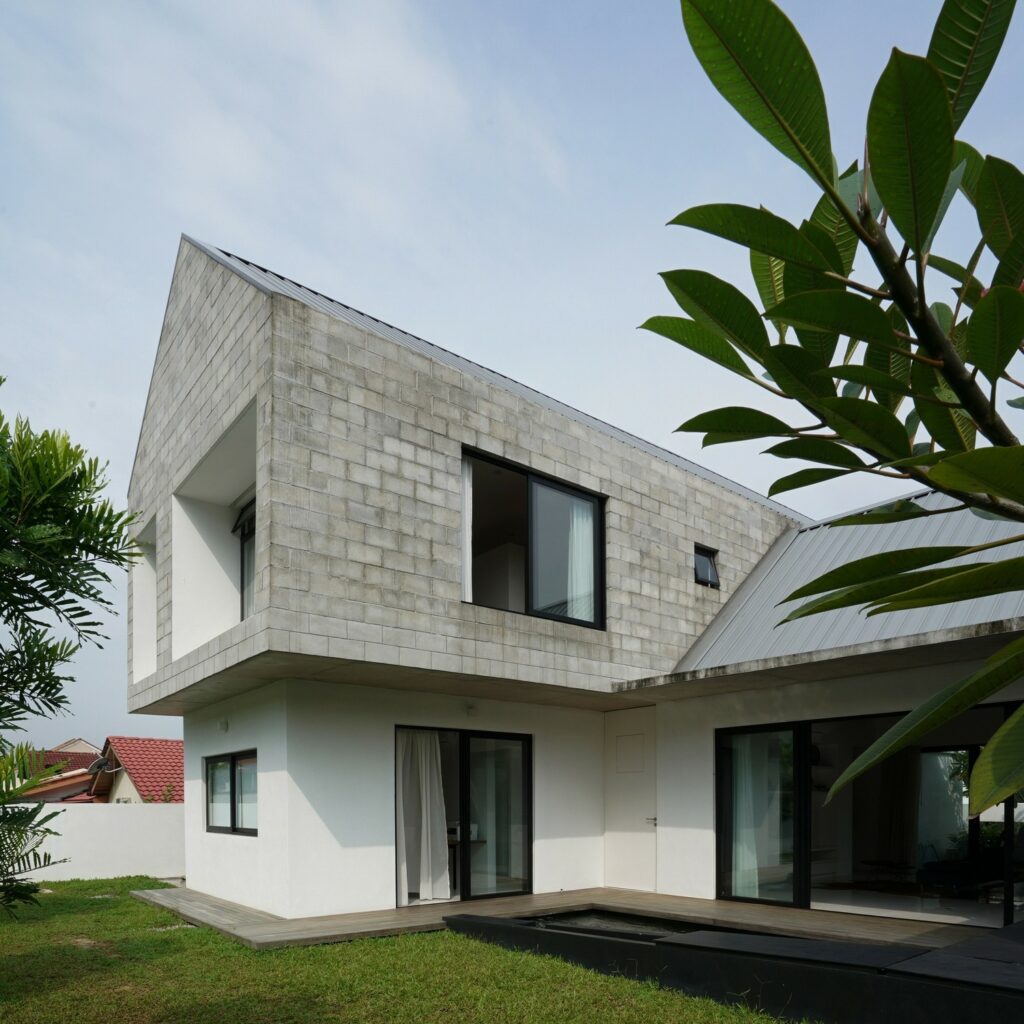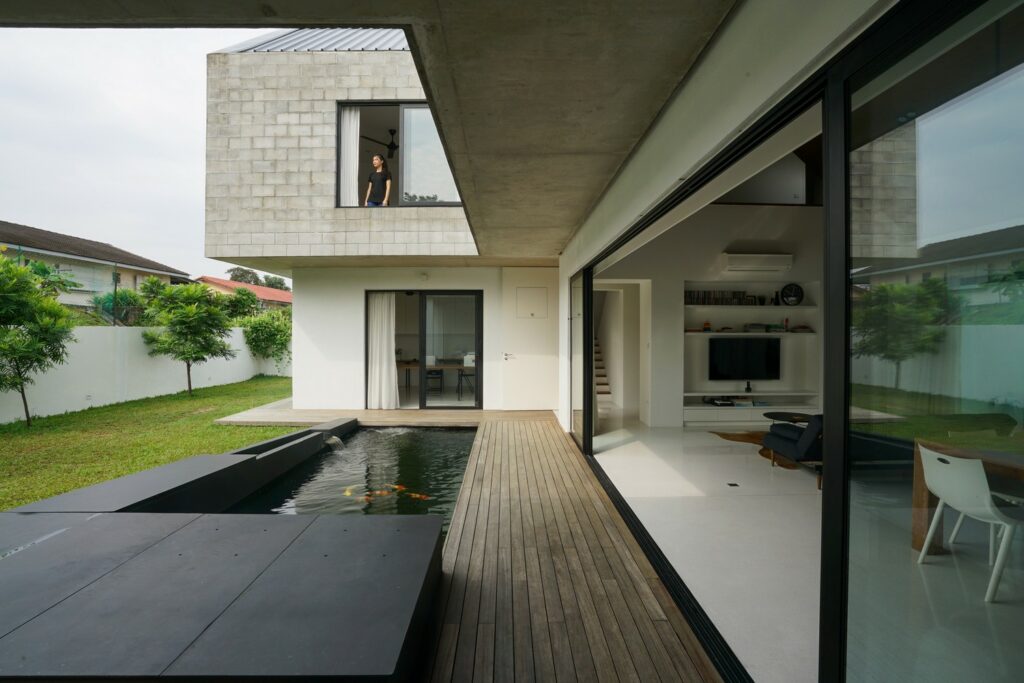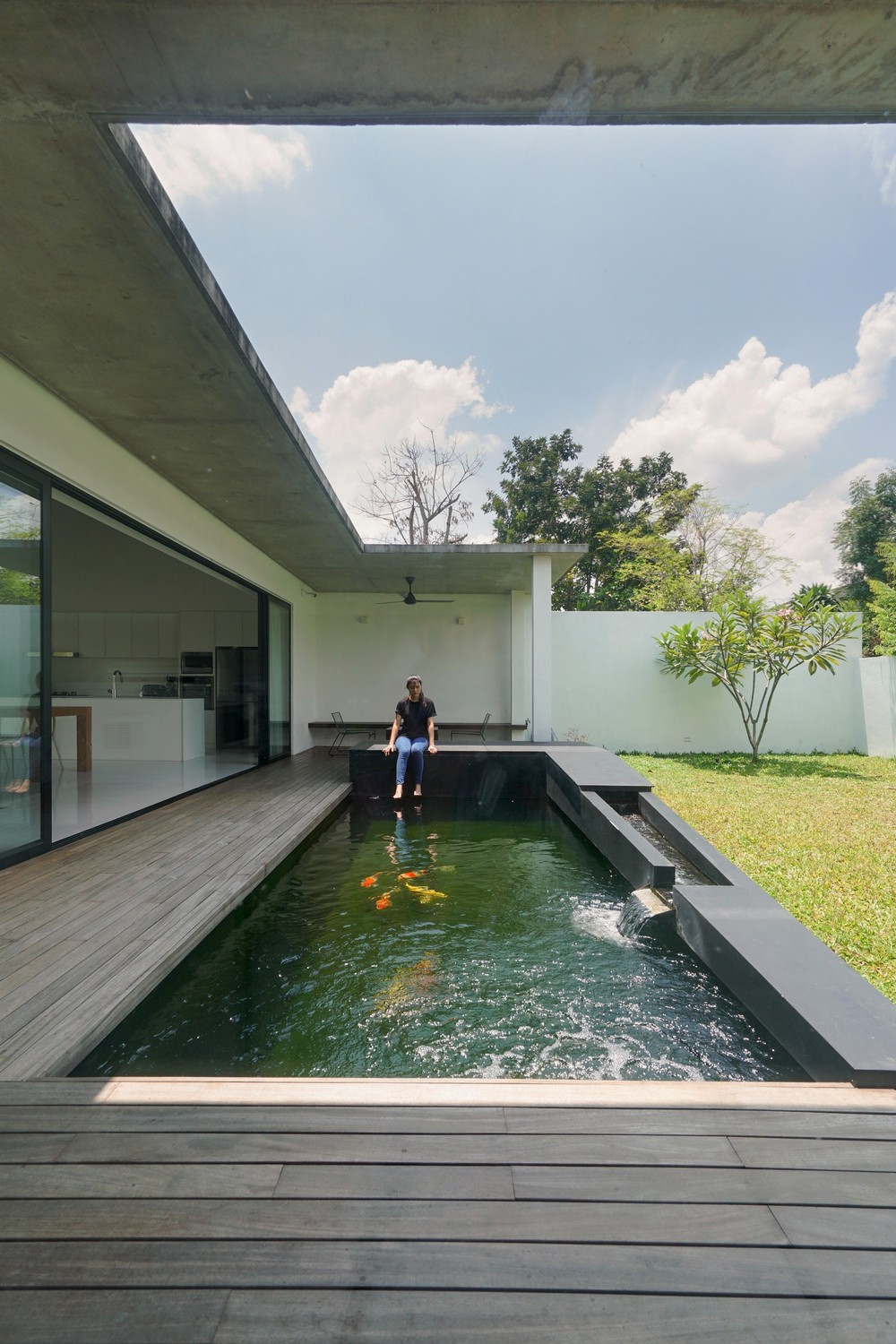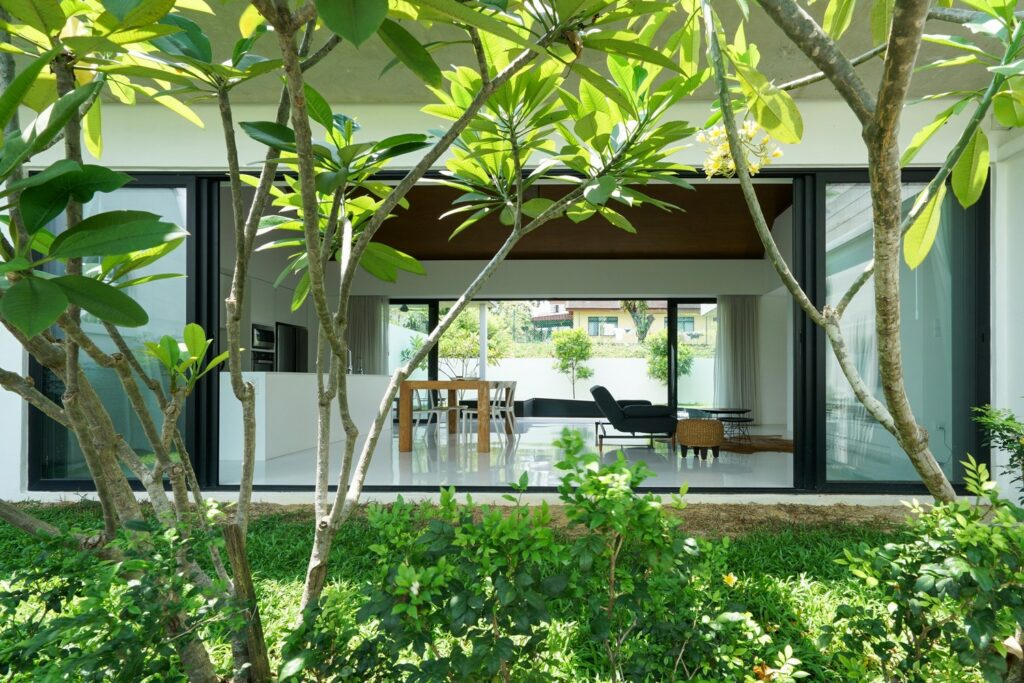 Originally a semi-detached house, it was rebuilt for a young family and it defers from the traditional homes that you see with their rectangular and uniform spaces. Although the house is technically two storeys high, the different levels here are laid out differently. The lower portion of the house is built for a car porch that comes with a ramp and staircase.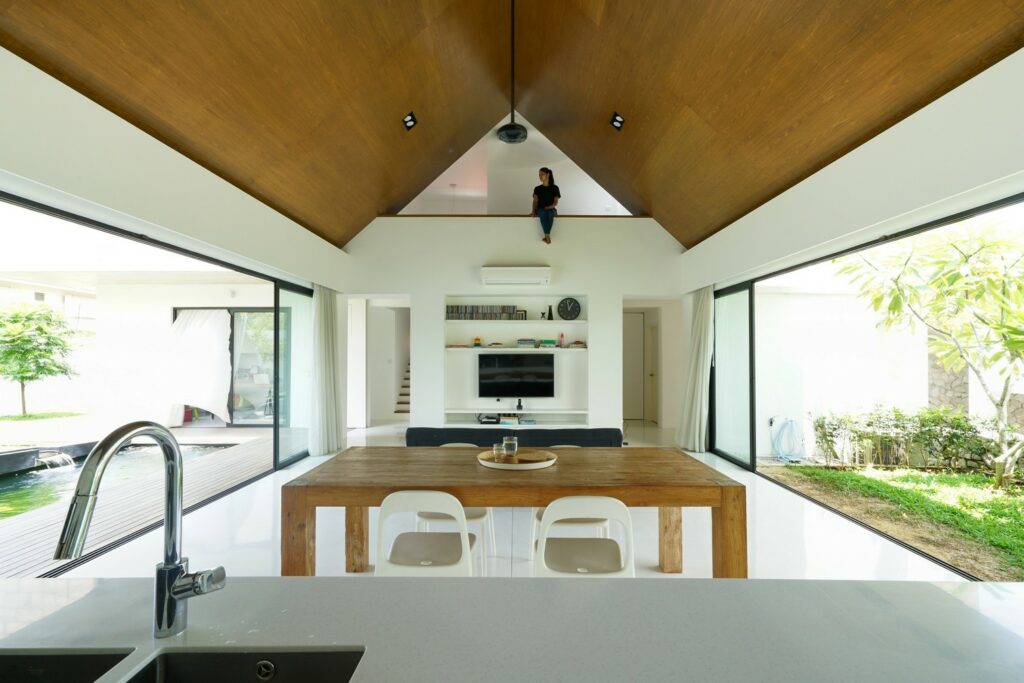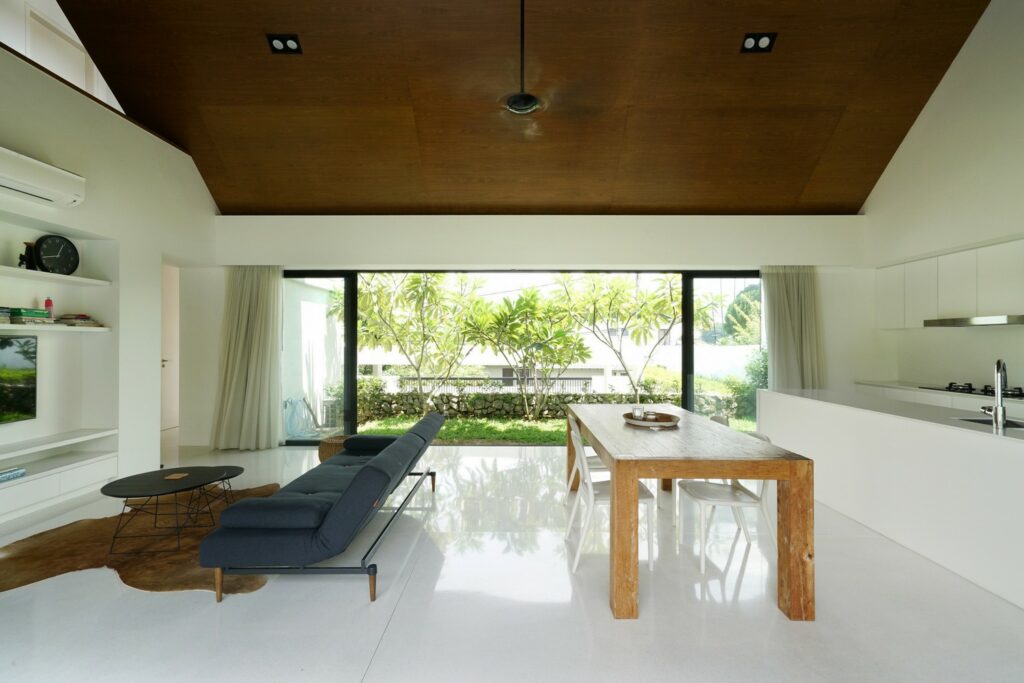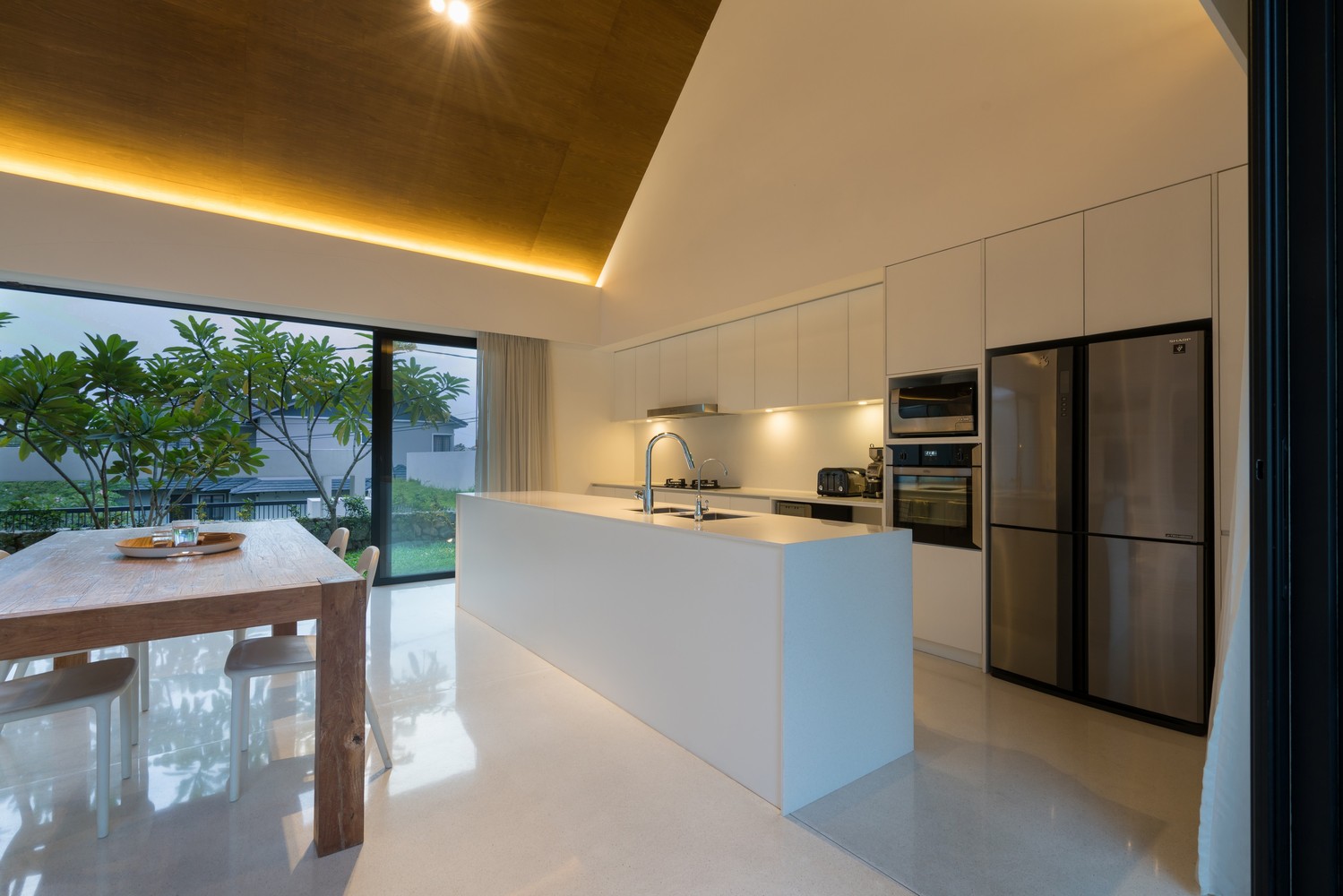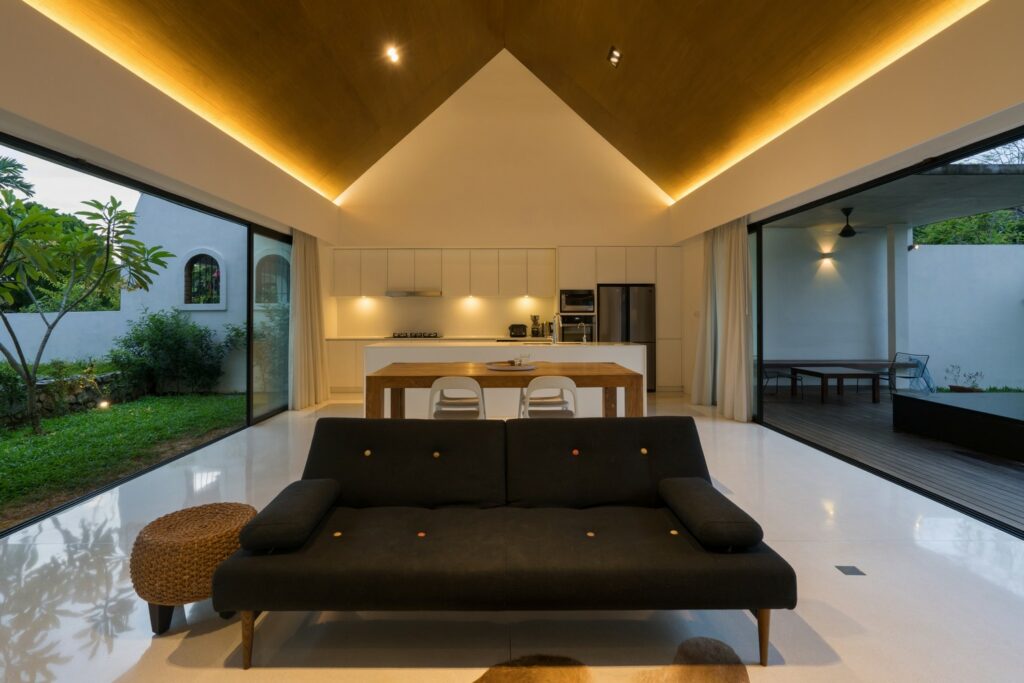 Here, the staircase and ramp lead to the house's lower level, which consists of a single-storey open living space which is different from the usual houses you see. From here, it intersects perpendicularly with the second storey that houses the private areas such as the bedrooms.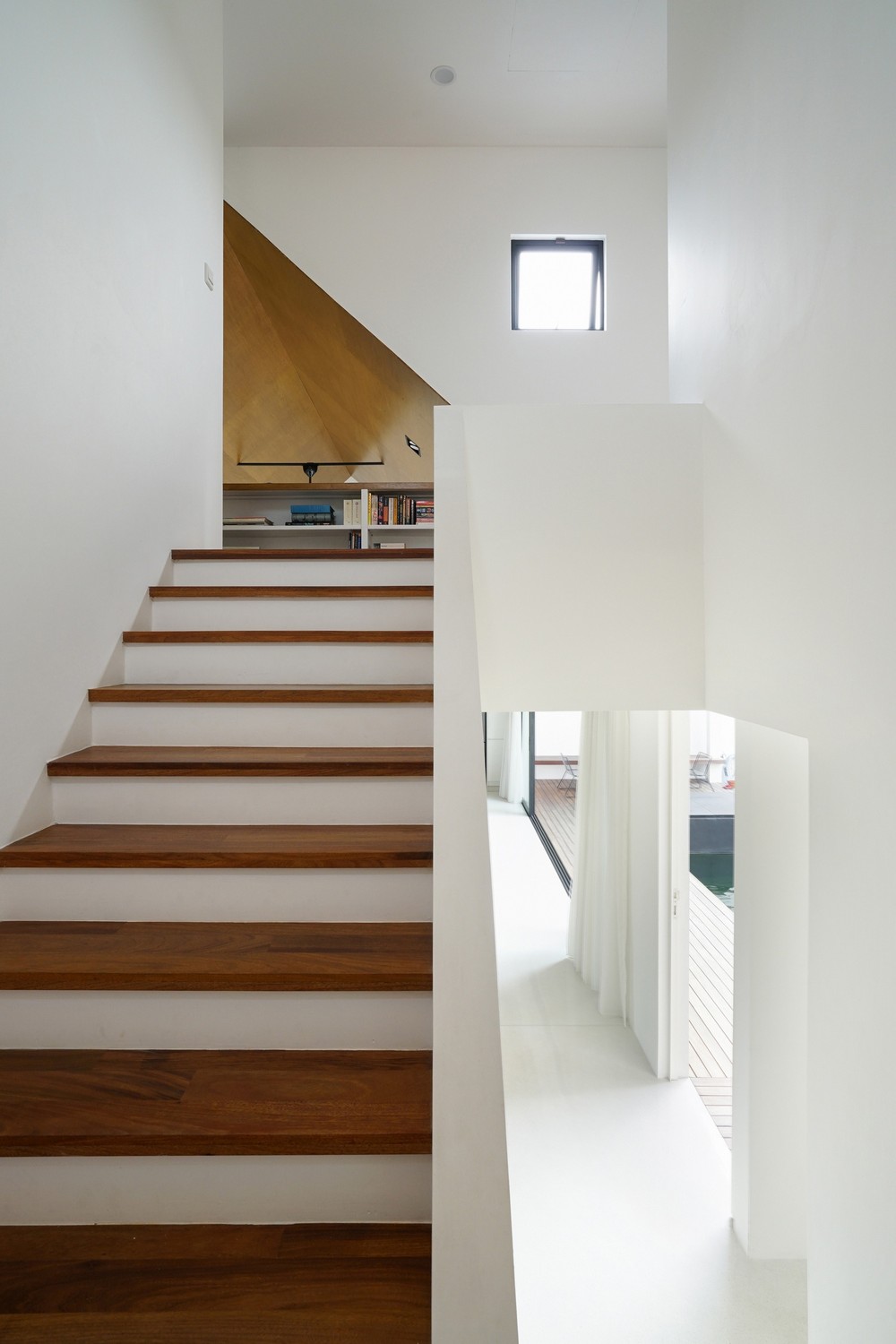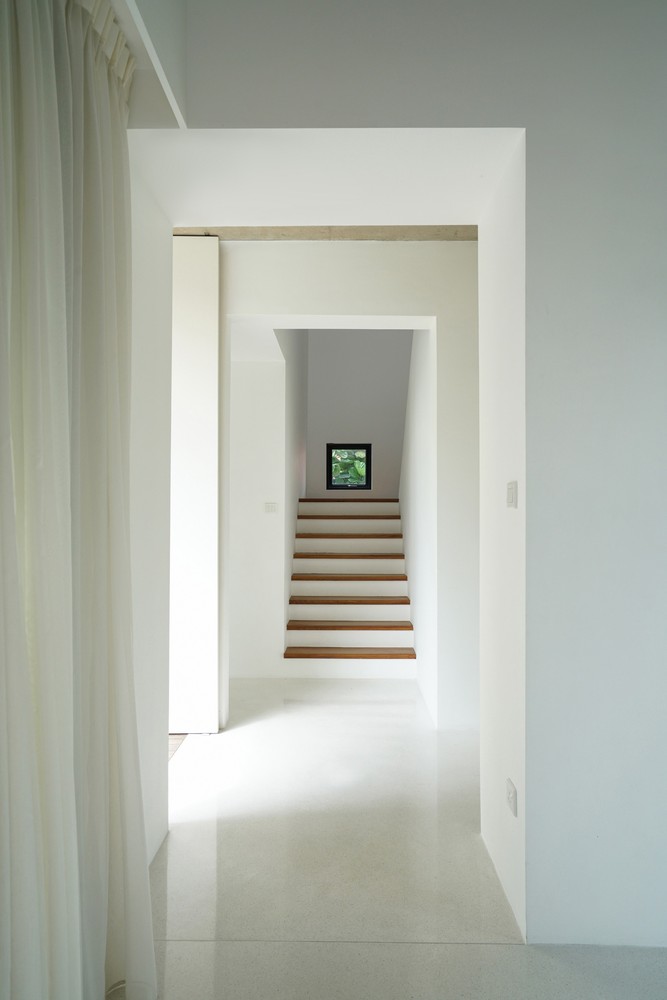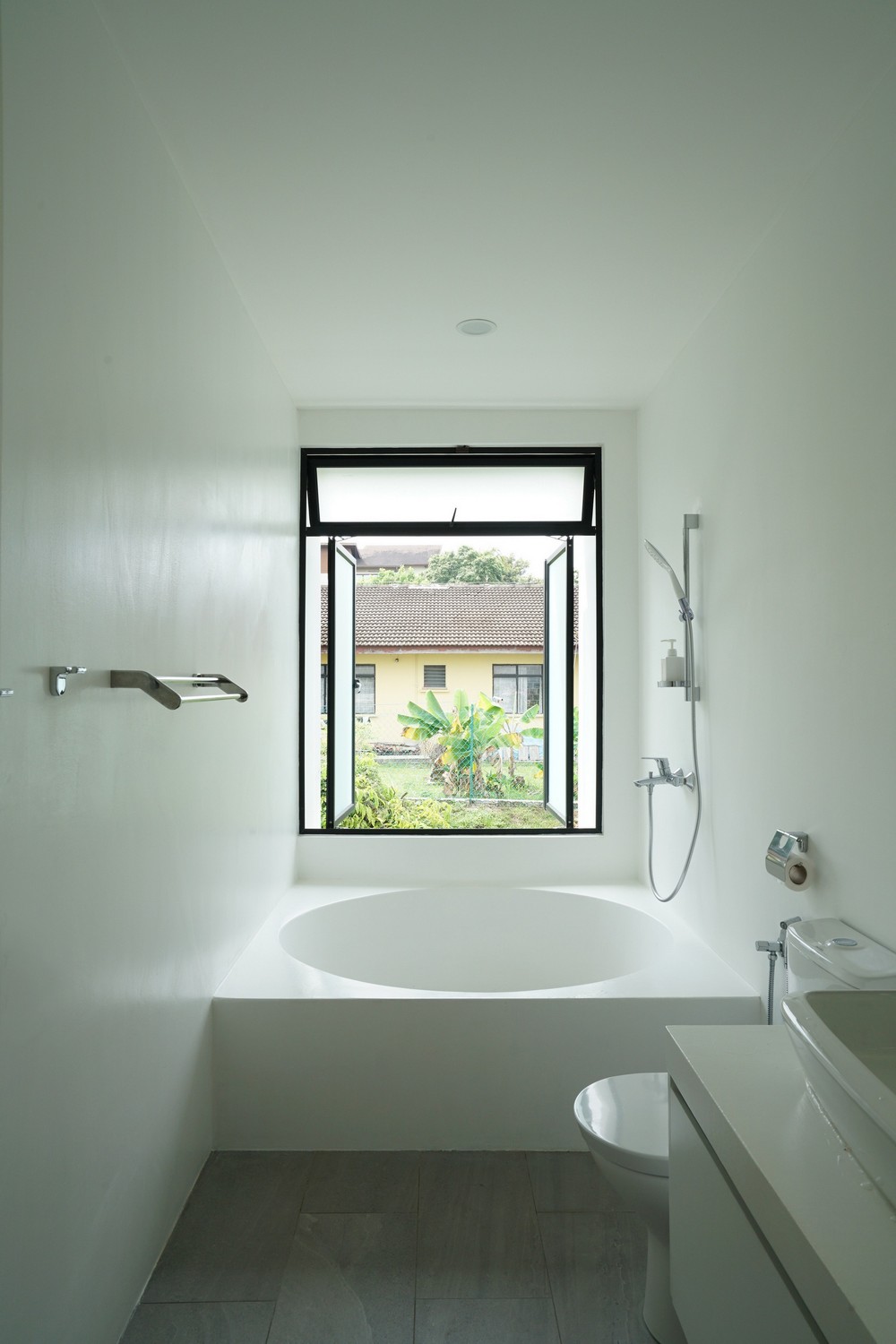 The designers decided to go with a gabled form over the dominant longitudinal upper floor from the front to the back in accordance with the client's request to have a house inspired by a modern barn and looks like a T shape from above. More of this inspiration can be seen from its facade, which is made out of modular grey concrete blocks while the ground floor is mainly white which provides an interesting contrast.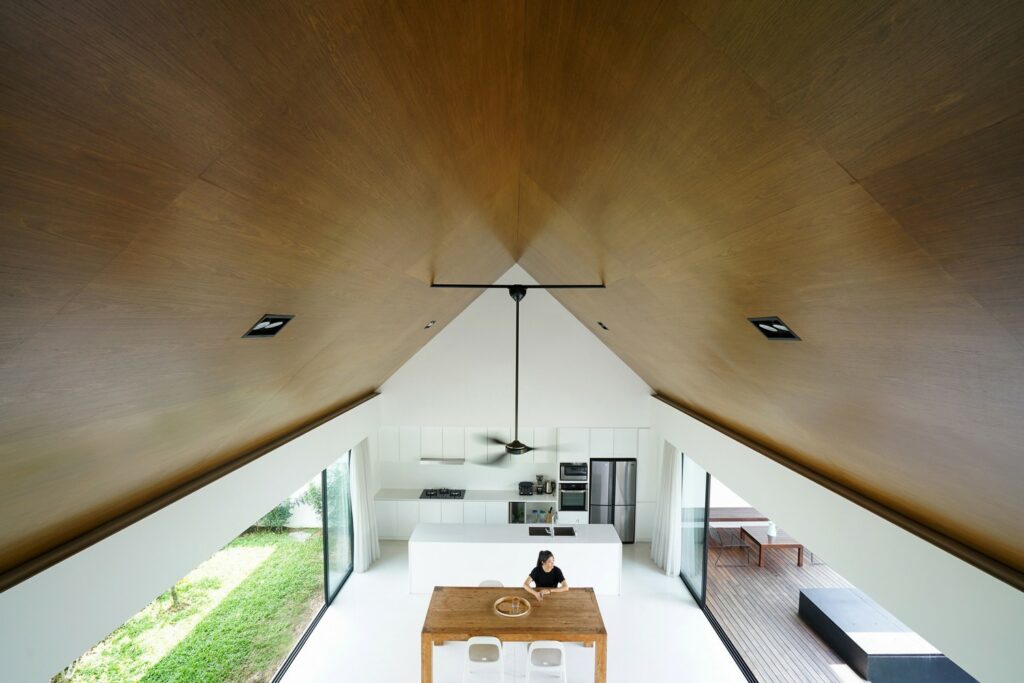 Once you enter the home, the whole house is linked to each other in an interesting way, where you can reach different areas without having to walk through other spaces. The open living areas are located on the left and have an inverted gabled timber ceiling that adds an element of warmth to the home. There's a front garden that has a black koi pond and lounge decking attached which makes a good place to relax and is connected to the entryway to the bedrooms for a serene and calm atmosphere.
All images are taken from Fabian Tan Architect's website unless otherwise stated.