The saying "less is more" is there for a reason and this is also partly why the minimalist interior decorating style is so popular. This cosy home in Singapore is a resale unit and was bought by a young couple who are looking to start their family. It is a 4-room apartment located in Bishan known as 125 Bishan by The Local INN.terior.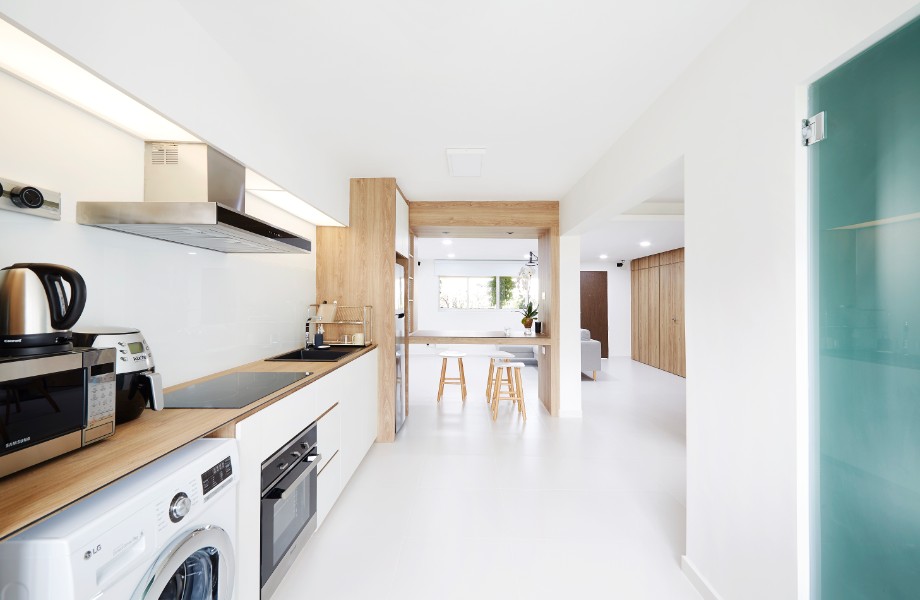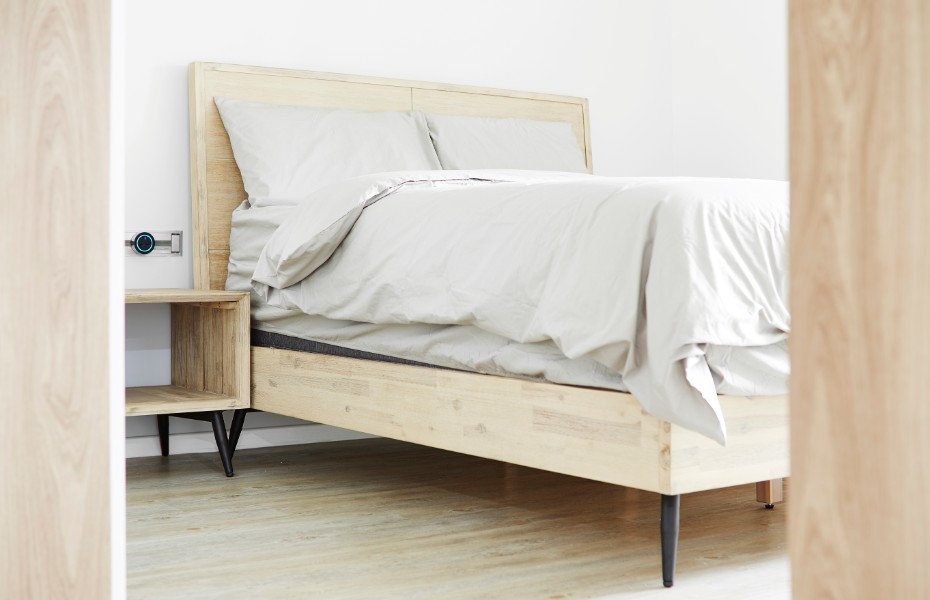 Concept: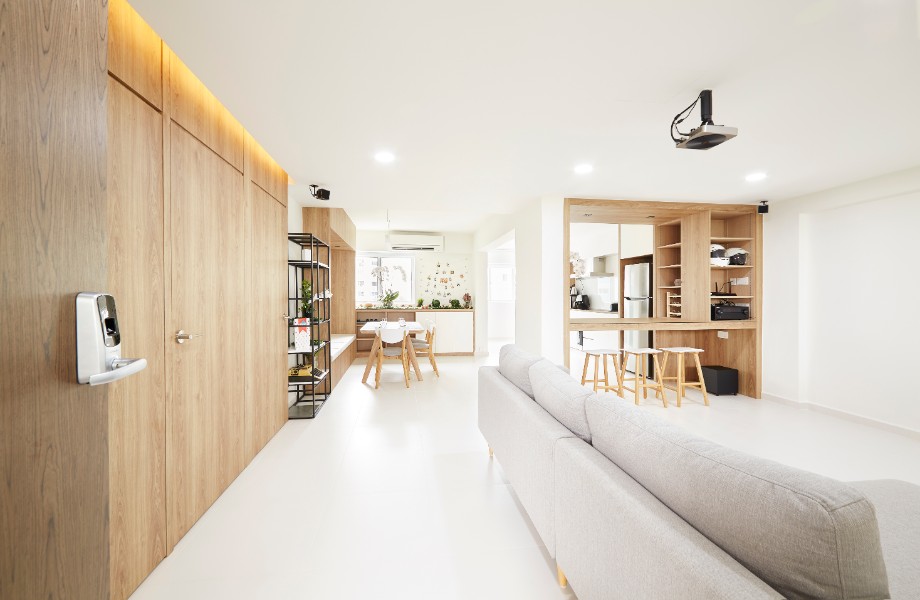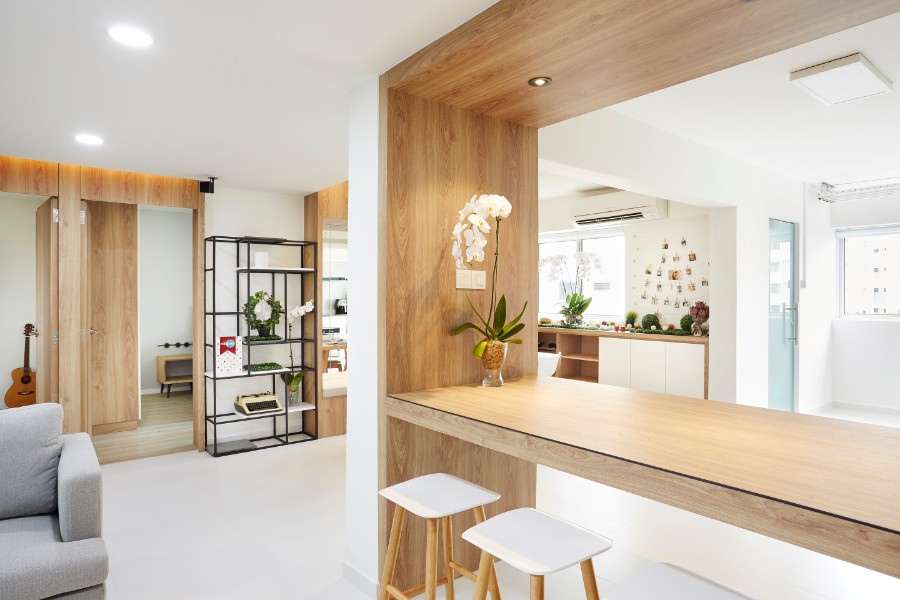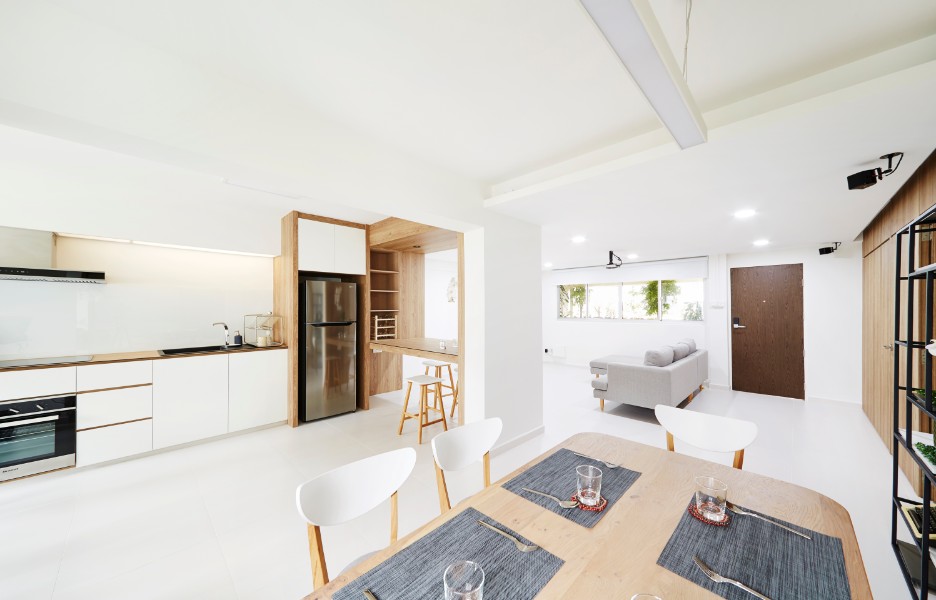 The design team planned the house carefully in accordance with the homeowners' lifestyle and decided to go with a Muji-like minimalist theme. Every corner of the house is thought out wonderfully as they know the importance of space planning and took months for them to finalise the layout to ensure that the house would grow with them.
Dining Room: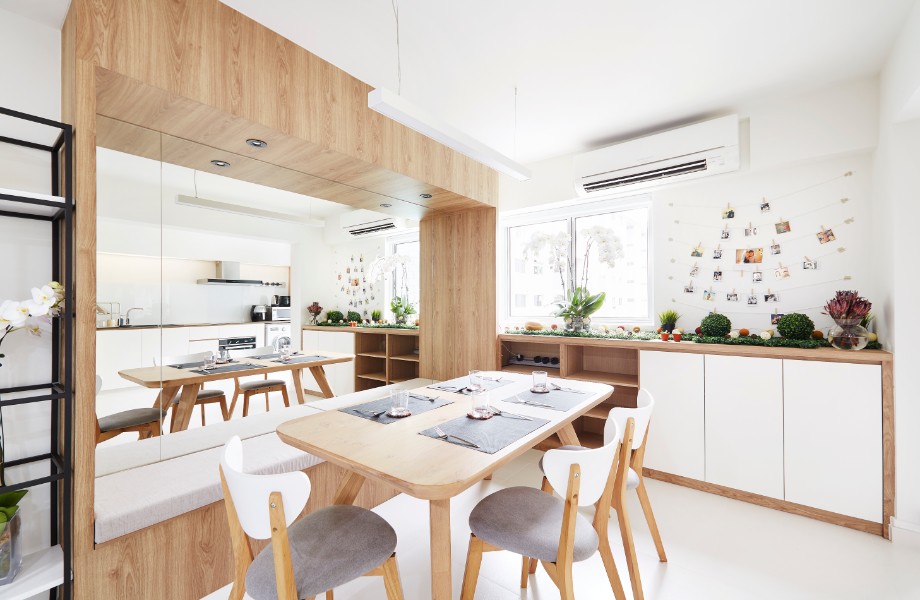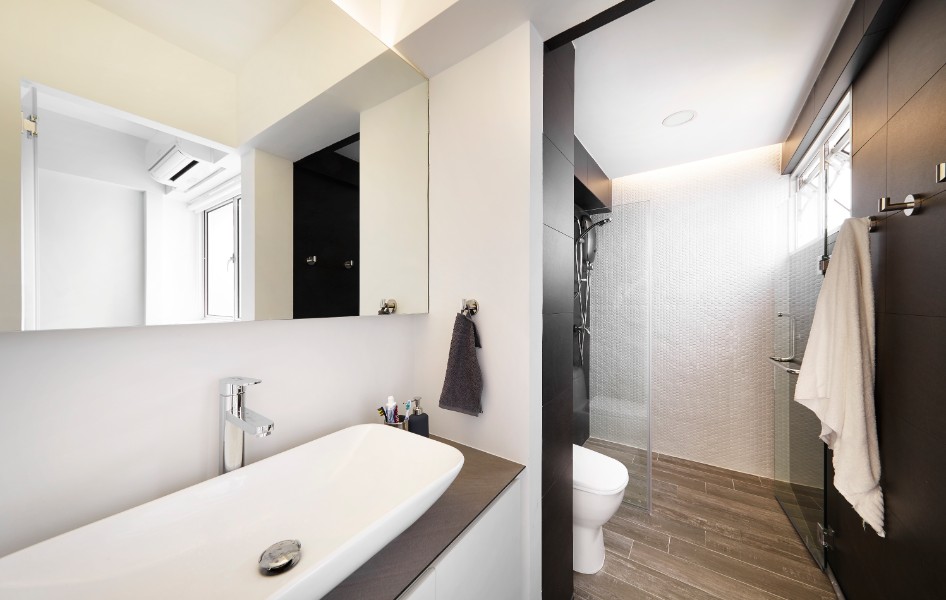 One of the most eye-catching designs in the house is the bedroom. The architects really went out of the box with this one, as they decided to convert one of the bedrooms into a dining room so that there would be more space. This is easily done as the house is an apartment and after discussing with the homeowners, the design team felt that this was the right direction for the house. By doing so, the couple can spend more time in their new dining room cum bedroom. It is definitely a fun twist to the traditional layout of the house.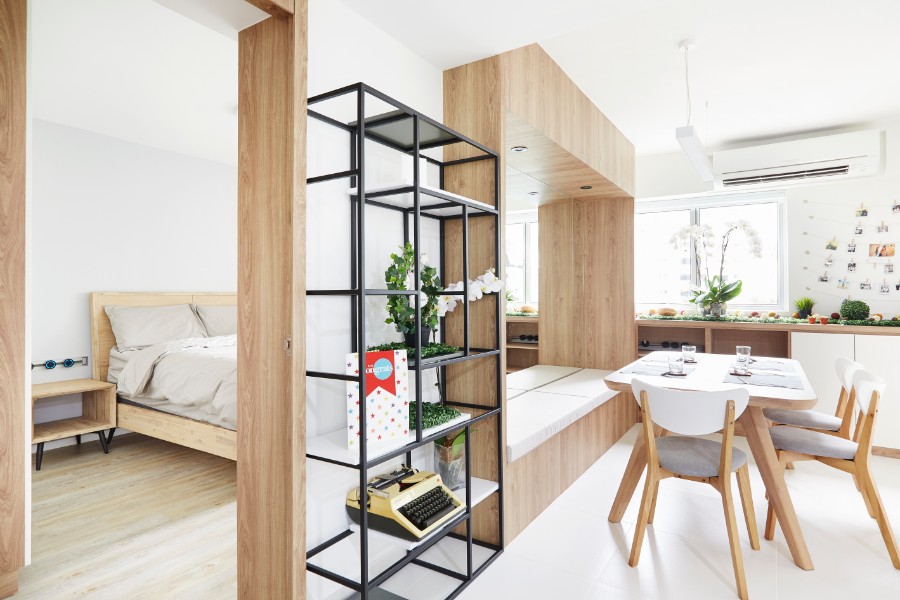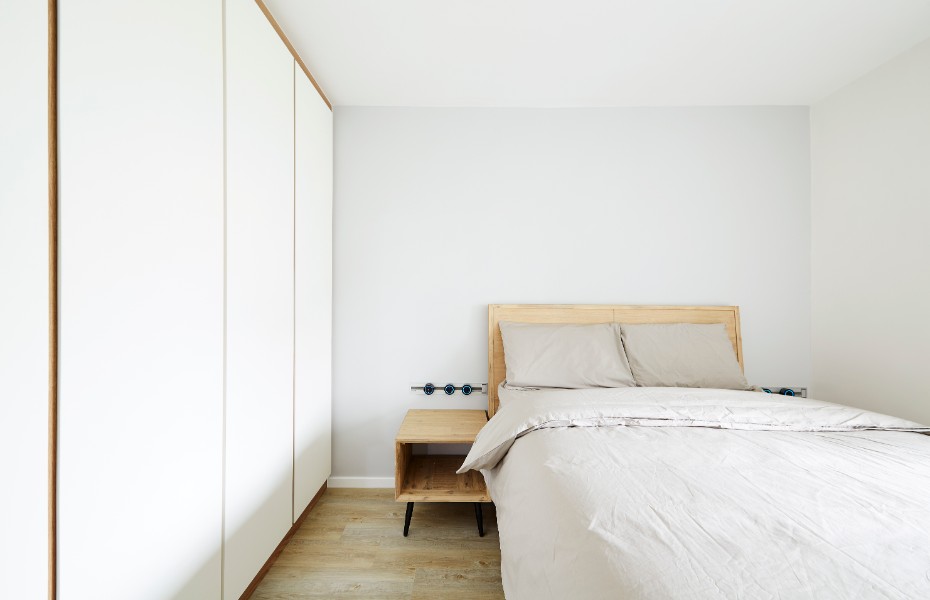 Several walls were demolished and built while designing this home, to ensure that the house flows nicely. In the bedroom cum dining room, a mirrored divider allows more flexibility and facilitates communication. Meanwhile, in keeping with the minimalist Muji theme, the house is dressed up in a neutral palette, with the focus on lots of wooden and white elements for a clean, simple look. Black and grey were also used in suitable places to provide some visual contrast.
All images taken from The Local INN.terior unless otherwise stated.
Interested for more amazing house designs? Check out our collection of house design articles now.