For many of us, we grew up playing with LEGO bricks that inspires us to create and construct structures based on our imaginations and once we were bored of that, we could dismantle it and make another new, awesome creation. Although we may be adults now and rarely have the chance to play with LEGO anymore, this creative design studio in Kaohsiung, Taiwan conceived this totally cool apartment in Kaohsiung inspired by LEGO.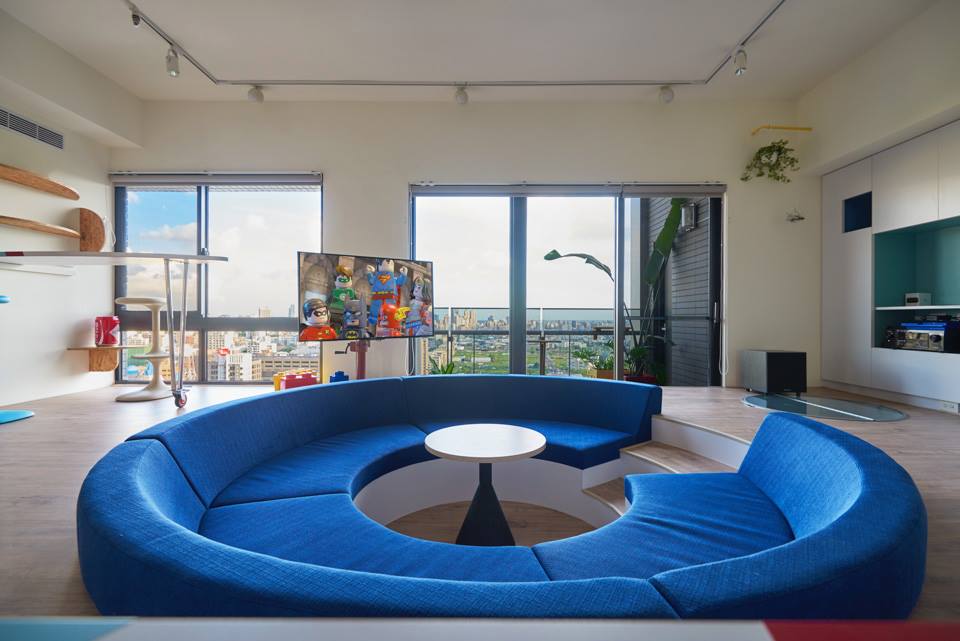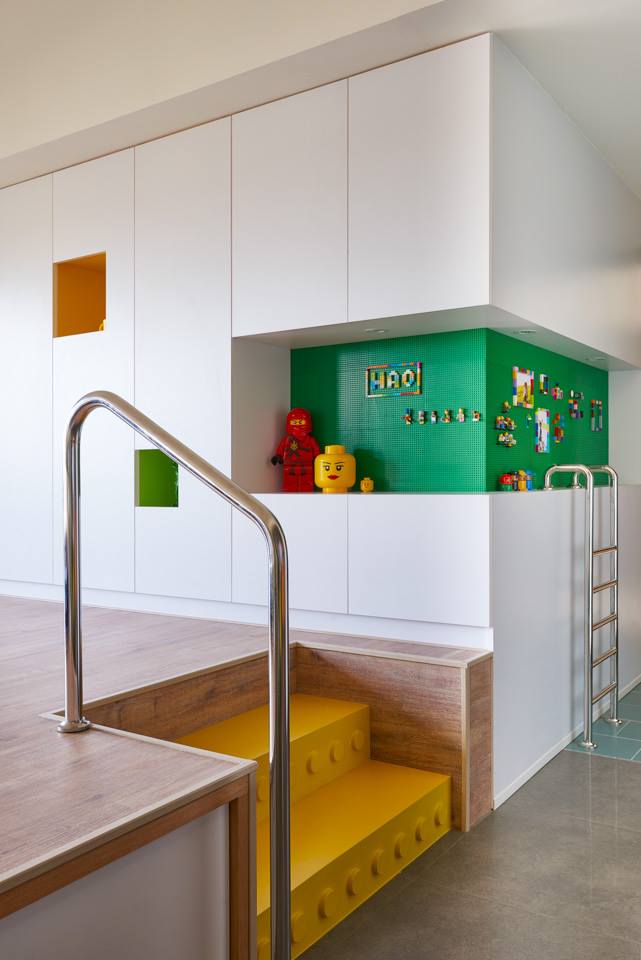 HAO Design Studio called the project The LEGO Play Pond and it is aptly named as the house has a play pond in the living room in a sunken seating area so that children and adults can interact together inside. There are even stairs leading to the play pond that mimics swimming pool's stairs which makes it look even more fun.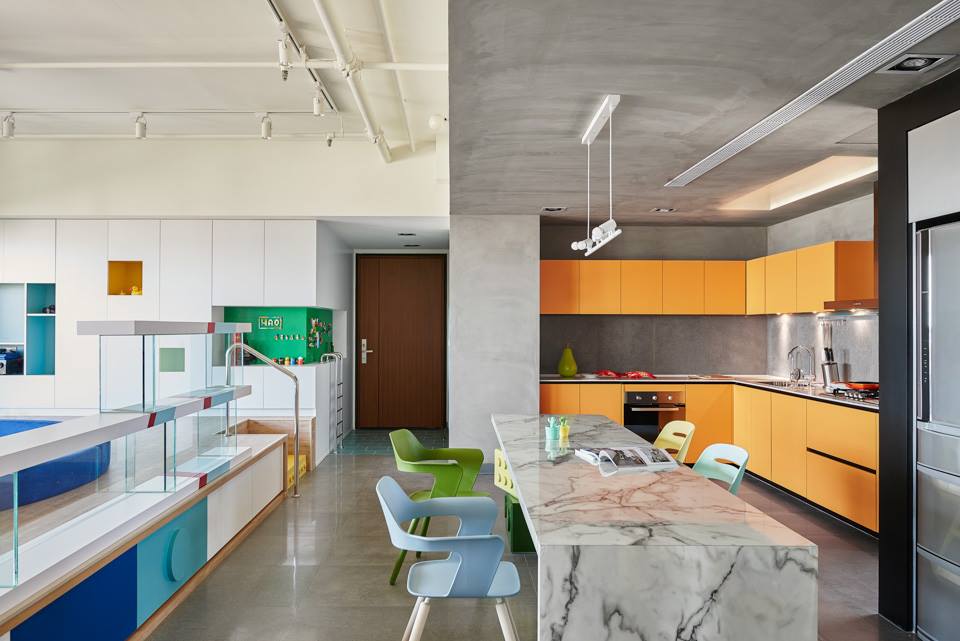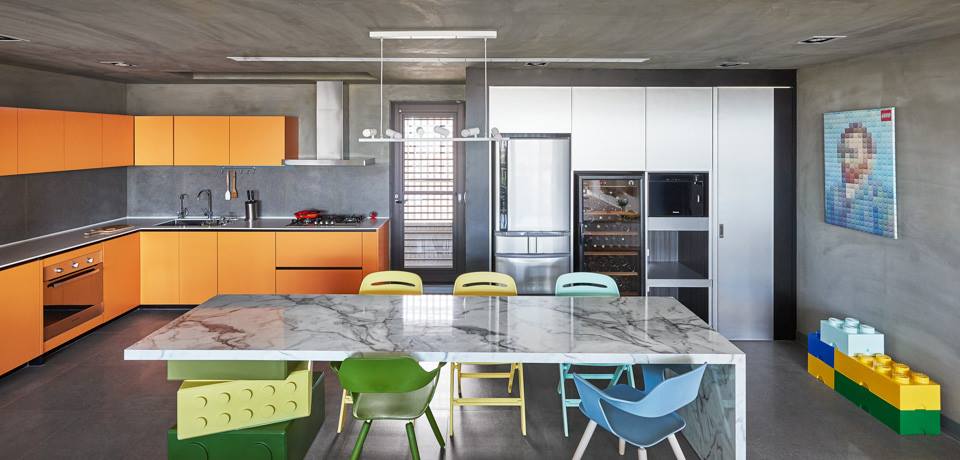 The whole apartment utilises bright and bold colours that feature a lot of LEGO's signature brick style which can be spotted all over the house. For example, the stairs have a LEGO look while one side of the marble counter in the kitchen is supported by LEGO look modules for a fun twist.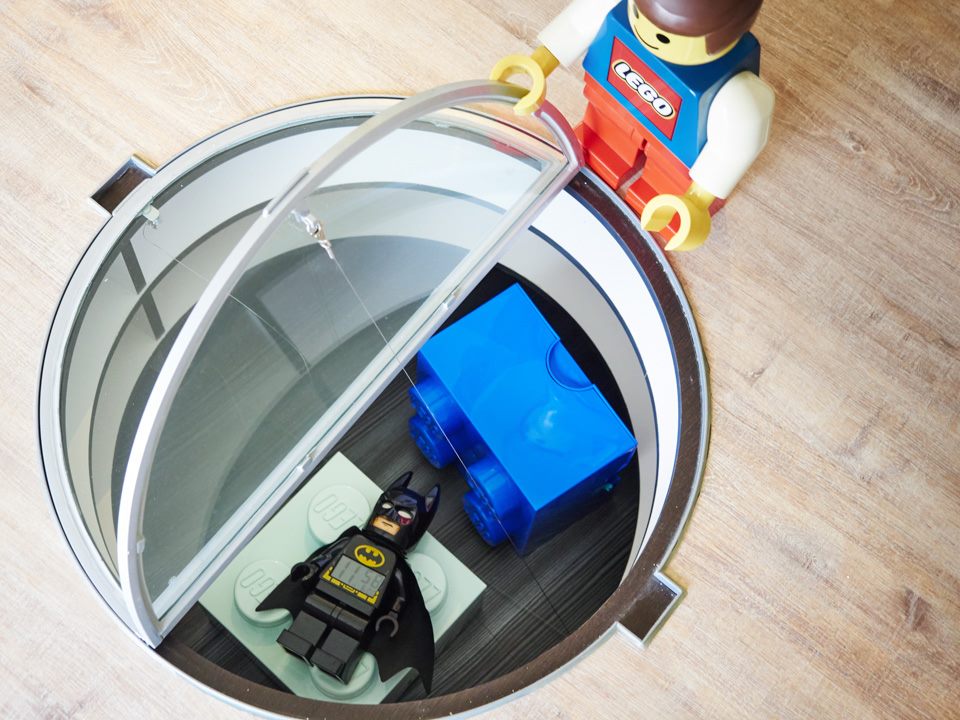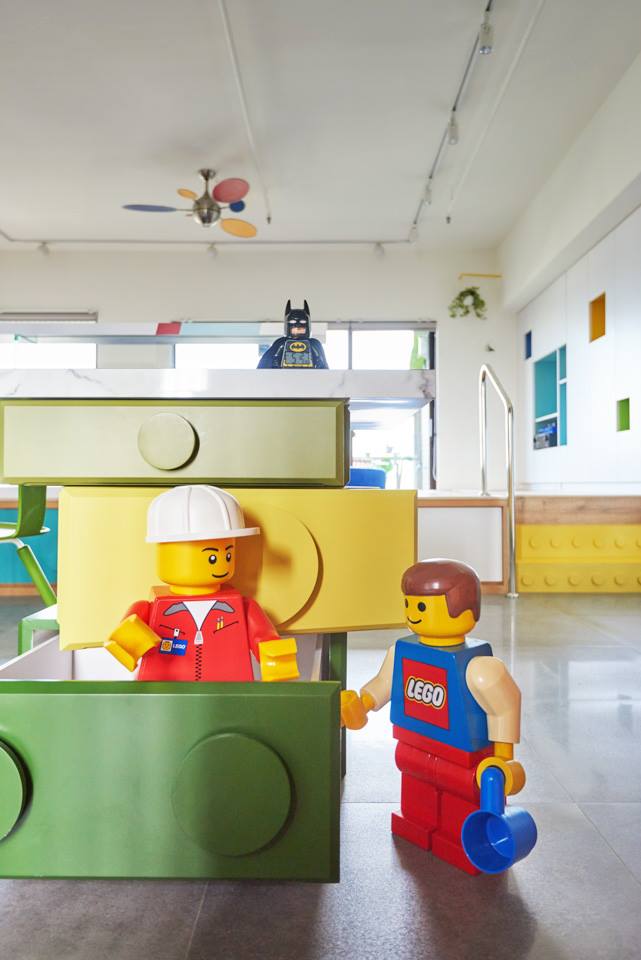 The ceiling fan is also not forgotten and given an exciting look with punches of vibrant colours. Meanwhile, the storage drawers around the apartment also play up the LEGO inspiration as well as the wall panels. The kitchen and dining area has a cool Van Gogh recreation in a pixelated look that is created by LEGO to complete the look.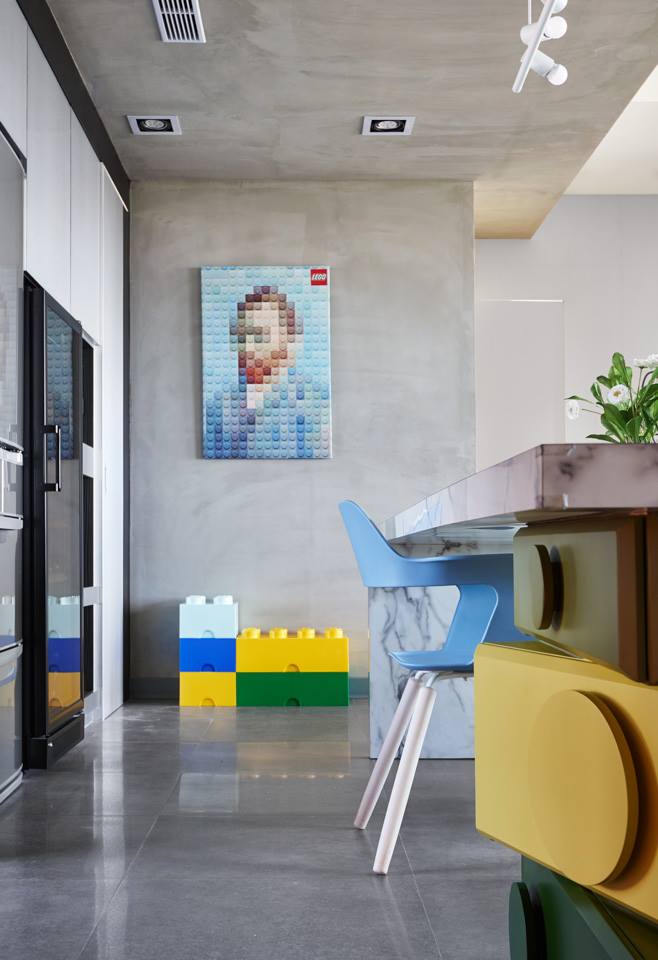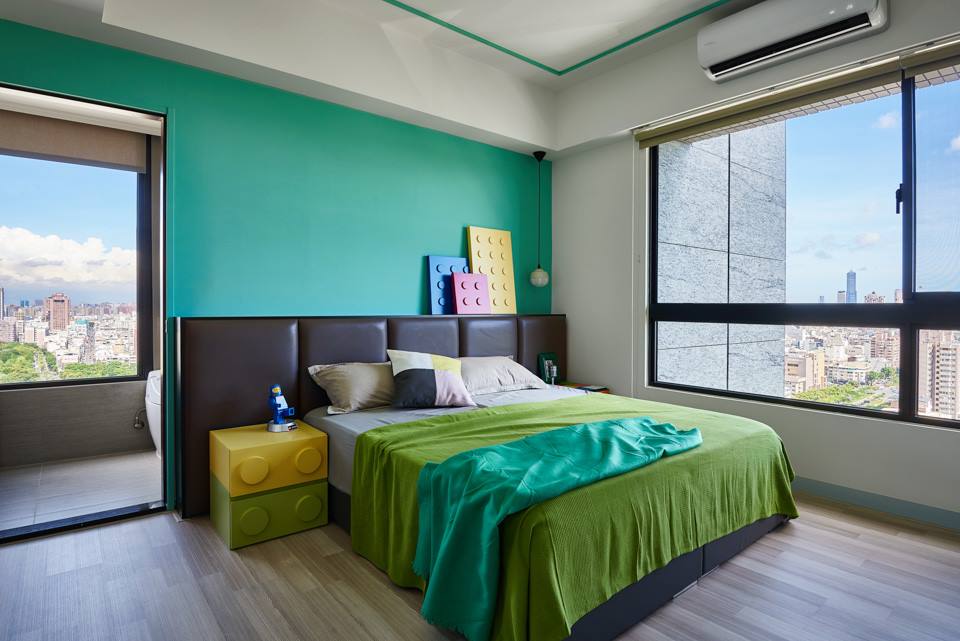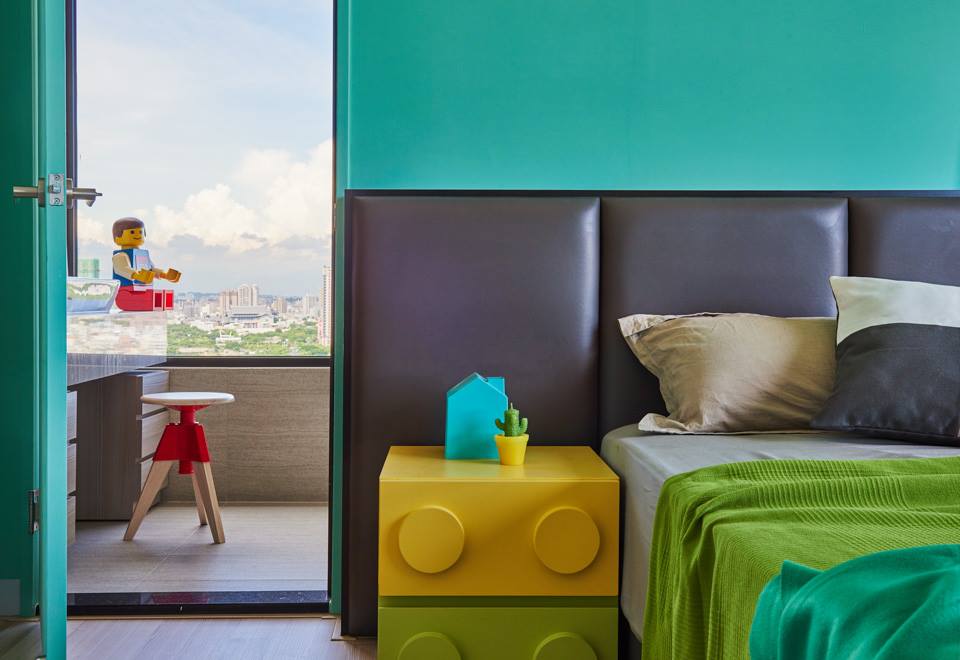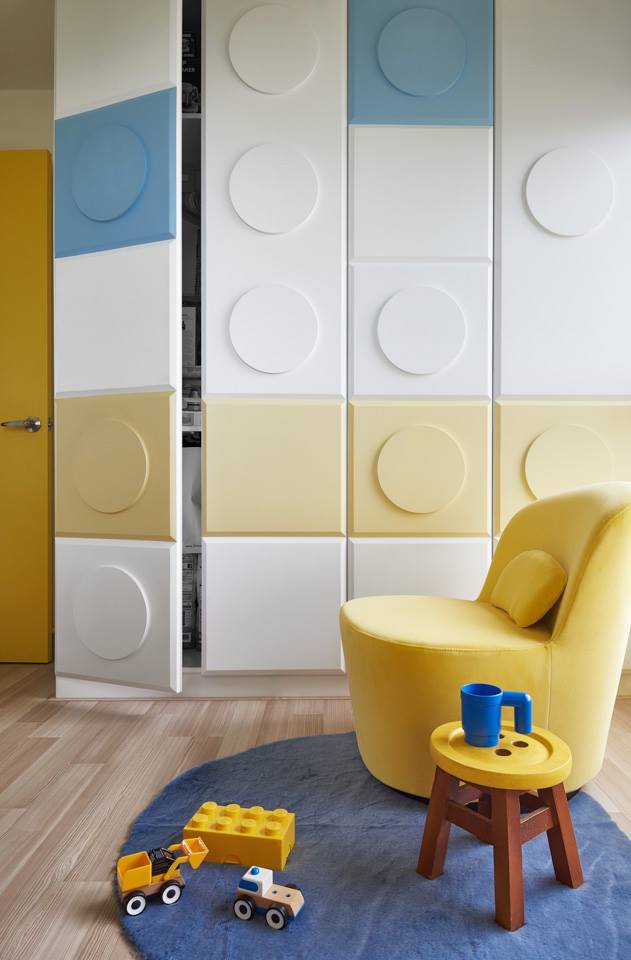 The bedrooms also take inspiration from LEGO as they are done up in bold colours with LEGO look drawers and cubbyholes in the walls. The wardrobe in the bedroom looks totally cute as well in its LEGO incarnation and throughout the whole house, there are various LEGO men to make the home look like something your childhood self has dreamed up but is suitable for adults as well.
All images from HAO Design Studio's Facebook page unless otherwise stated.