Looking at your bare table can be rather boring and bland so you get inspired to dress it up with a little flair. However, you sometimes a tablecloth is just too much so what do you do? well, you can go for some gorgeous table runners instead to spice up the look of your table.
1. Leaf Imprinted Table Runner
Bring in some nature vibes into your home with this gorgeous table runner made of burlap that has some lovely leafy designs. The understated brown of the table runner makes it really versatile piece of table decor.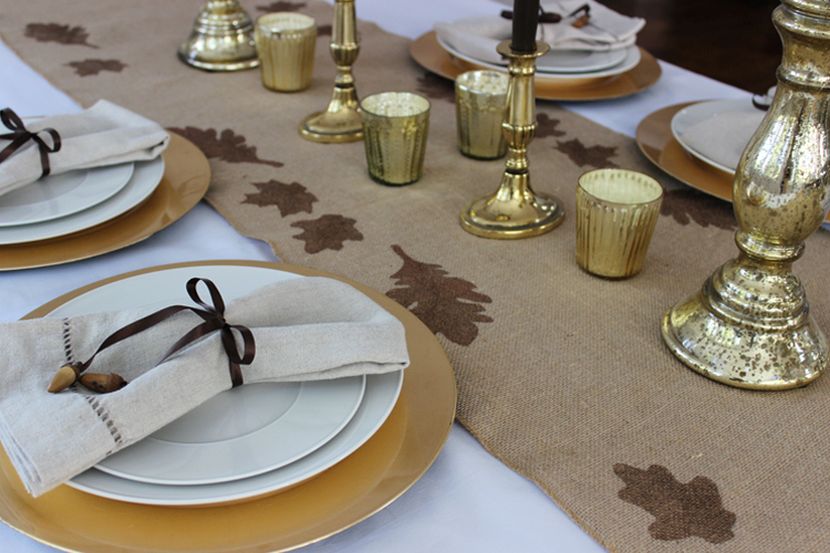 2. Lacey Table Runner
Table runners can be used on its own or paired with a tablecloth to make it look even more outstanding. Mix and match any colour you want to create the perfect combo, just like this elegant black lace table runner that is draped against a bright white tablecloth.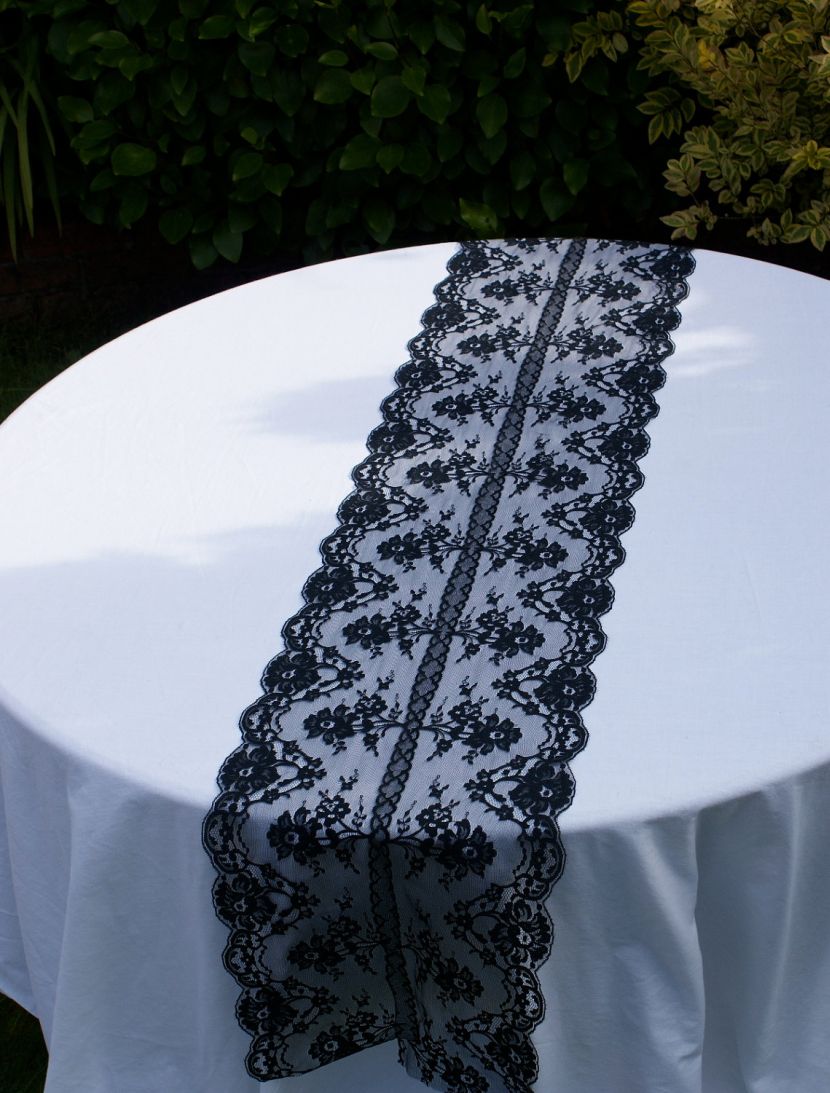 3. Monogram Table Runner
Putting your initials on your items is a rather fancy way of marking your territory but looks really nice. This round table paired with a simple yet dramatic table runner sets the perfect mood for a romantic meal.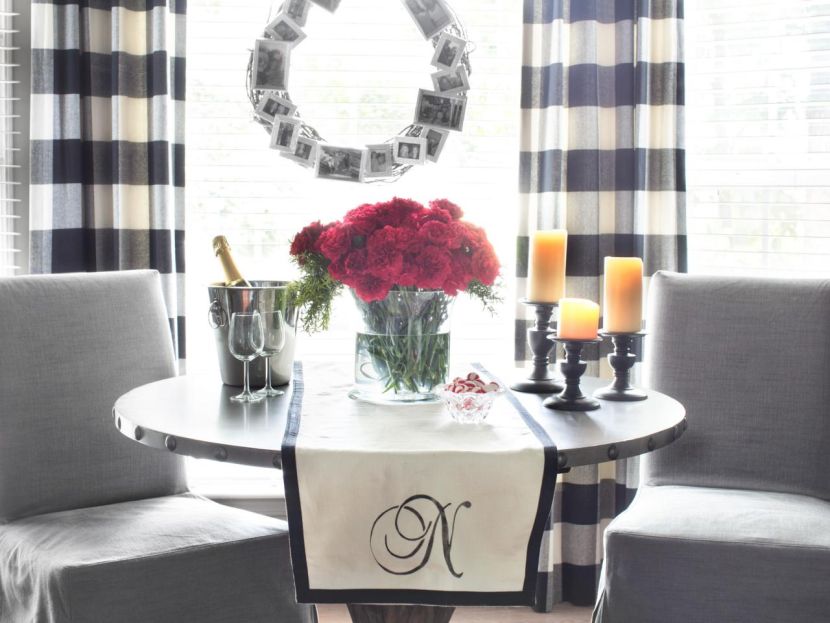 4. Colourful Table Runner
Brighten up your table with some vivid splashes of colour in the form of this fun table runner that is bound to be a focal point of the room. Pair it with a vase wrapped in a matching fabric to complete the look.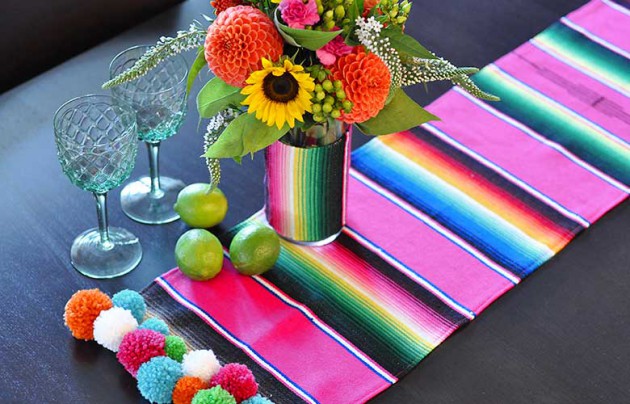 5. Rainbow Felt Table Runner
Bring all the colours of the rainbow in your home with this cheery rainbow coloured table runner that is both whimsical and fancy. Made easily out of felt, it makes a great DIY project that won't take you too long.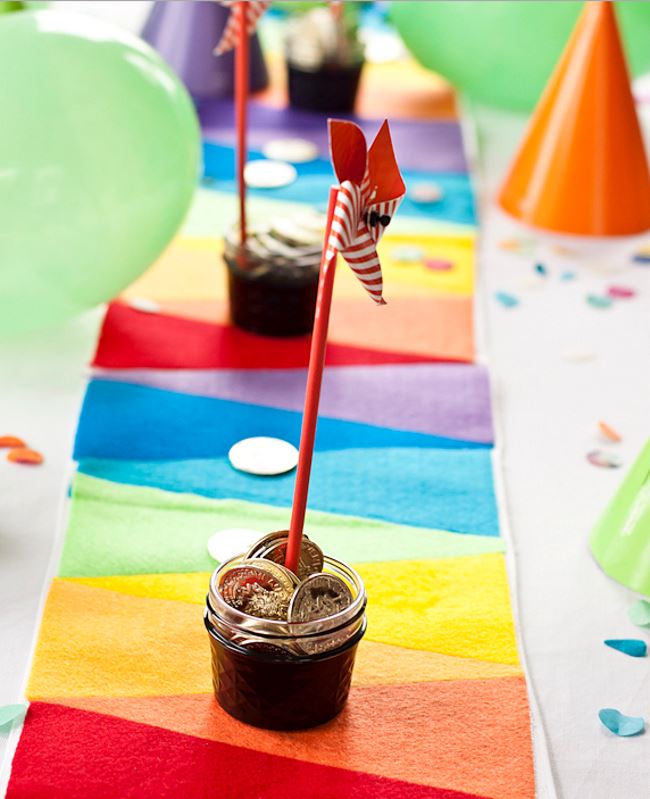 6. Cute Pineapple Table Runner
This simply adorable table runner is sure to bring a smile to anyone's face when they see it and best of all, you can customise it any way you like. If pineapples are not your style, you can sew a few other different kinds of fruits or shapes on it for a truly unique piece.
7. Geometric Table Runner
If you're bored with the traditional rectangle that seems to be the characteristic for most table runners, then you can go for this cool triangle and diamond shaped pattern. Made of various shades of black, white and grey, it complements the table perfectly.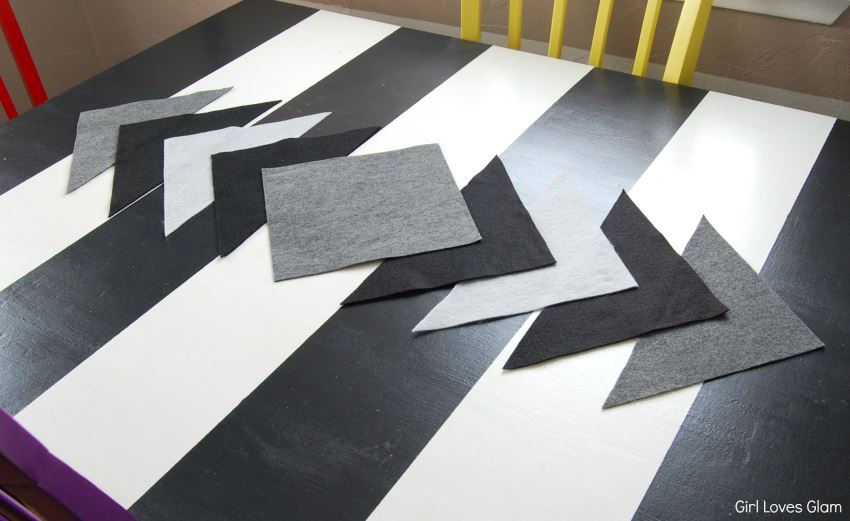 8. Macrame Table Runner
Add a crafty touch to your table with this pretty runner that is made out of macrame that completes in less than an hour. It brings a nice, rustic touch to your table and makes it more homey.