The holy month of Ramadhan happens every year and that's when Muslims around the world and Malaysia begin their period of fasting or "puasa". After Ramadhan, Muslims will usher in the Eid festival which is also commonly known as Hari Raya Aidilfitri. As with most festive seasons, there are bound to be joyous gatherings with family and friends as people from all races and faith come together to celebrate.
While you may be thinking of what delicious and tasty dishes to serve during the Hari Raya festivities, don't forget to decorate your house in preparation. You should take advantage of this festive season to prepare or upgrade various parts of your home for added comfort and also to provide a more welcoming atmosphere for the many guests you will receive,
Here are some suggestions for ideas on how to prepare your house for Hari Raya Celebration with ease:
1. Impress Your Guests with a Stylish and Welcoming Living Room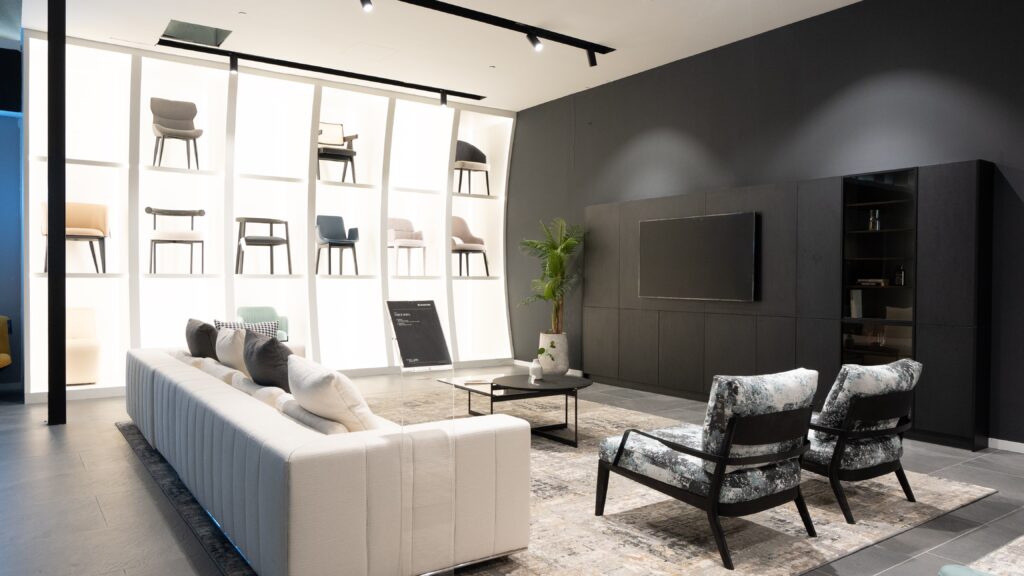 During Hari Raya, the living room becomes a place for hosting guests, both family members and friends. Visitors are welcomed with warm hospitality and treated to traditional Malay delicacies and sweets, such as ketupat, rendang, and kuih. The living room serves as a space for socialising, catching up with loved ones, and sharing stories and laughter.
Having the right furniture in your living room such as lounge chairs for relaxing, a coffee table for snacks and drinks, and a sturdy TV cabinet will go a long way toward transforming your living room into the perfect place to host this wonderful celebration.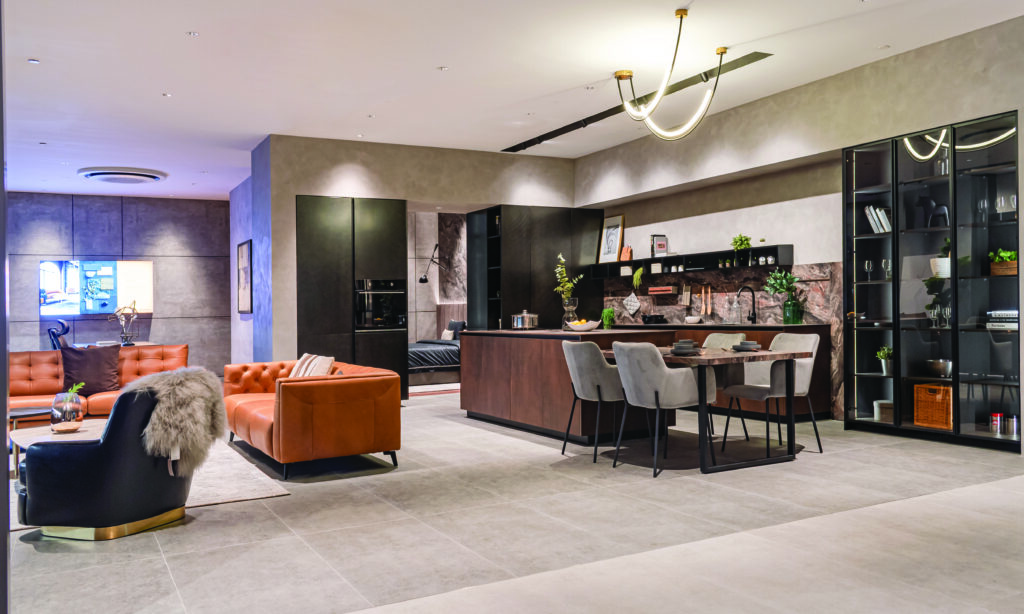 Originally known as Signature Kitchen, Signature Malaysia has successfully rebranded itself by transforming into a one-stop total home and living solutions provider. You are bound to find endless ideas and inspiration at its newly renovated 50,000 sqft Flagship showroom at Kota Damansara.
From home renovation to custom built-in furniture and home appliances, you can get all these services under one roof.
Here you can find comprehensive products and services from home renovation to built-in furniture, interior fittings, home furniture, soft furnishings and home appliances that is stylish and high-quality.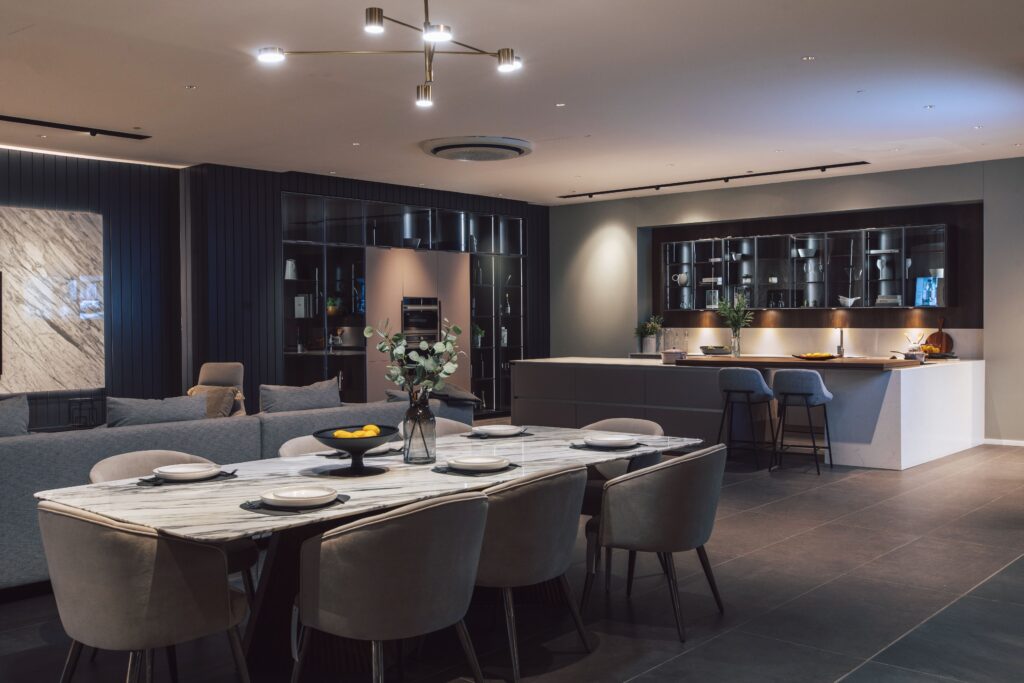 Besides a variety of furniture, such as sofas, armchairs, coffee tables, TV units, and custom built-in cabinets, Signature Malaysia also offers easy home-renewal products, such as curtains, pillows, rugs, and wallpapers. You can also seek expert advice from their trained staff while choosing from a range of styles and designs to suit your home for this Hari Raya Celebration.
Are you ready to live in a home designed to fit your lifestyle and reflect your personality? Enjoy Free Design Consultation and Free 3D Drawings just by bringing along your floor plan when you visit any of their 28 showrooms nationwide. You will experience a hassle-free journey in creating your dream space.
Visit Signature Malaysia's Flagship Store today:
📍 Lot 24, Jalan Teknologi, Taman Sains Selangor, Kota Damansara, 47810 Petaling Jaya, Selangor
What's more, Signature Malaysia is currently offering amazing offers at all their showrooms.
Big Sale* (Now till –31st Mar 2023)
– 20% OFF Built-In Cabinets + RM1,000 Home & Living Vouchers
– 40% OFF on Selected Worktops
– PWP 50% OFF on Kitchen Appliances
– Up to 20% OFF on Home Furniture
*T&C apply.
2. Create a Comfy and Cosy Space with the Right Sofa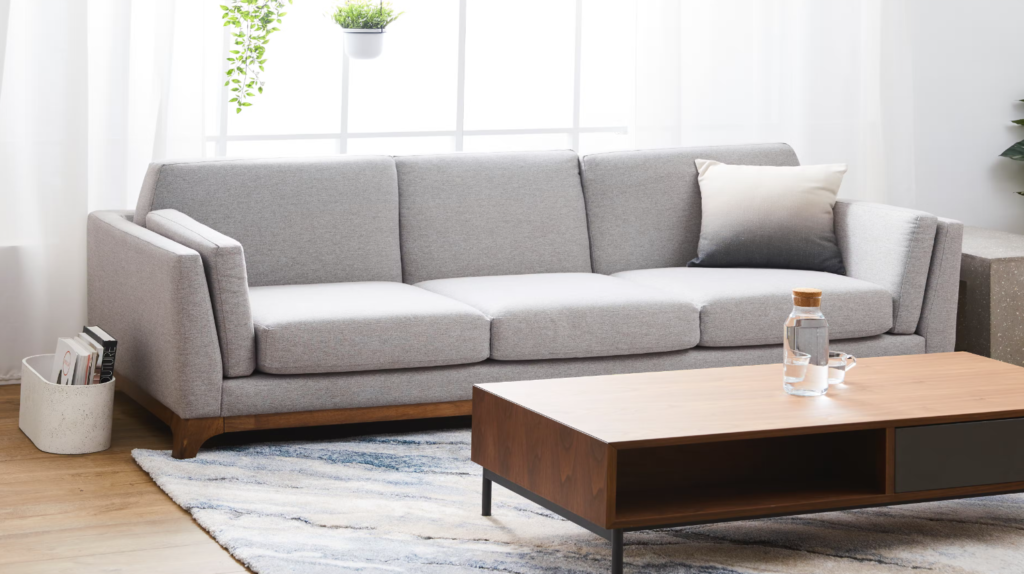 Since you will be opening up your home to welcome friends and family during Hari Raya, it's important that you set up a warm and comfy space for your guests to relax after a huge feast. The sofa provides a welcoming space for guests to sit and relax, and it allows for comfortable conversations and catch-ups with loved ones.
In addition to providing seating for guests, the sofa can also be a statement piece in your living room decor. A well-chosen sofa can add style and character to your living room and create a warm and inviting atmosphere for your guests.
Overall, the sofa is an essential part of Hari Raya celebrations as it provides a comfortable seating area for guests and serves as a focal point for your living room decor.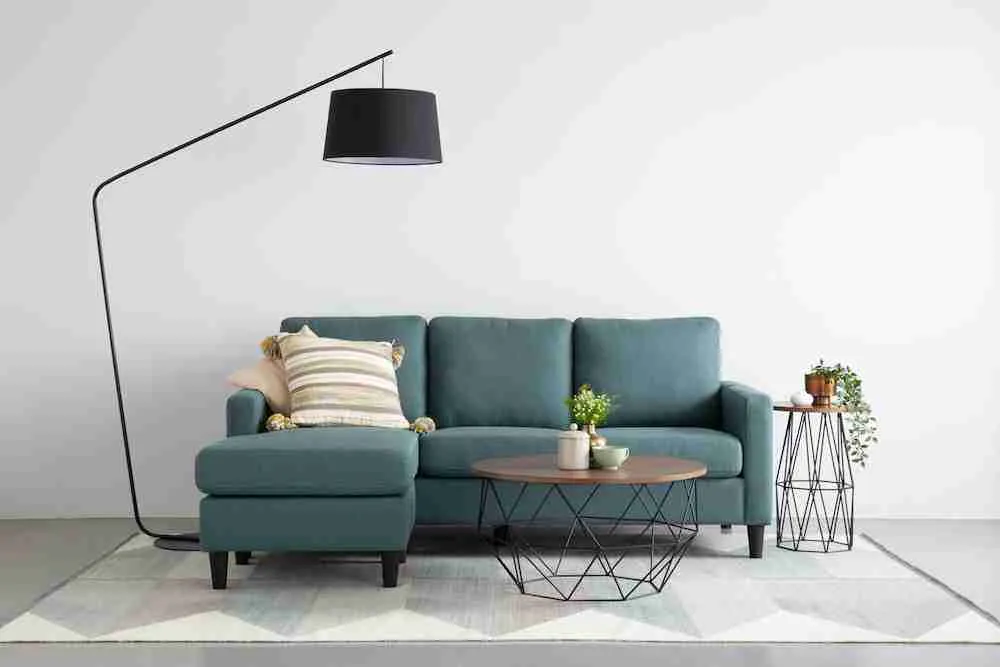 If you're interested in supporting local brands, Neo Livin features high-quality Malaysian-made furniture from several brands. Started in 2021, Neo Livin is 100% online-only retailers where you can buy directly from manufacturers, hence lower pricing and greater savings. In addition, they also curate the best furniture from the brands with affordable prices while bringing them all online, so you can shop anytime, anywhere.
For home owners that are looking for the best sofa for your home, their Micra L-Shape Sofa combines both comfort and aesthetics in one design. It is a three-seater with an ottoman extension with soft cushions that can last many years. If you are interested to know more about their sofa series, you can check out their official website here.
3. Paint Your Walls with New, Refreshing Colours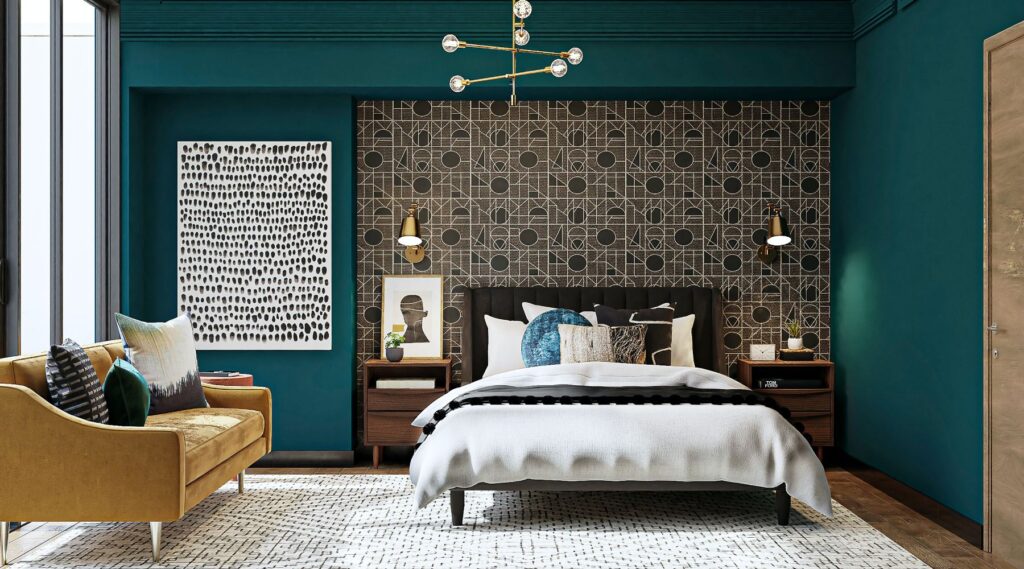 Painting your home can be a great way to refresh your space this Hari Raya and give it a festive new look. You might think that repainting the walls of your house will take a long time but actually, it can be done in a few days.
Choosing colours that reflect the spirit of the Hari Raya festival, such as warm and vibrant colours, can create a festive and welcoming atmosphere in your home. A fresh coat of paint can add new life to your space and make it feel brand new. This can be especially important if you are having guests over for Hari Raya celebrations and want your home to look its best.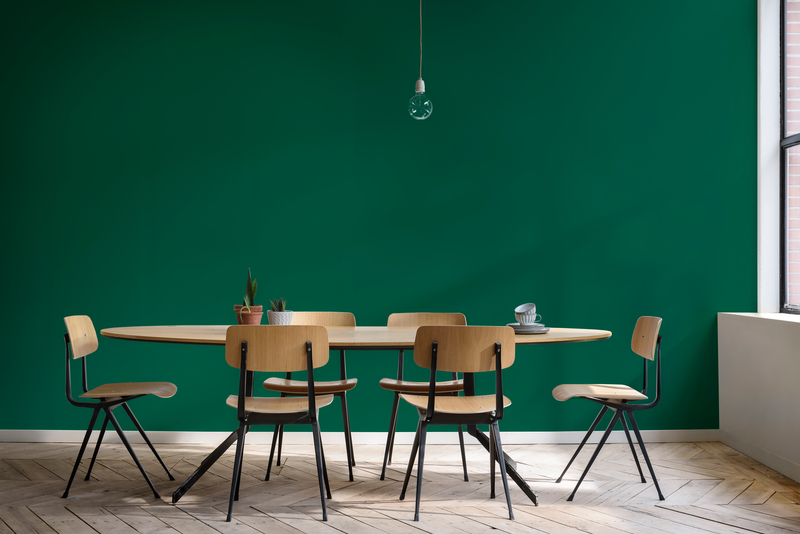 Established in Malaysia in 1953, Dulux has become one of the most trusted and well-known paint brands in the country. Dulux Malaysia offers a wide range of paint products, including interior and exterior paints, wood coatings, and specialty paints for various surfaces and applications.
Dulux EasyClean™ is one of Dulux's ranges of paint that provides a premium matt finish that's ideal for the interior of the home. It's stain resistant, so it's low maintenance as you can easily clean household stains off the wall. It also has anti-bacterial qualities for a cleaner home and the colours stay fresh for a longer period.
4. Relax In Front of a New Smart TV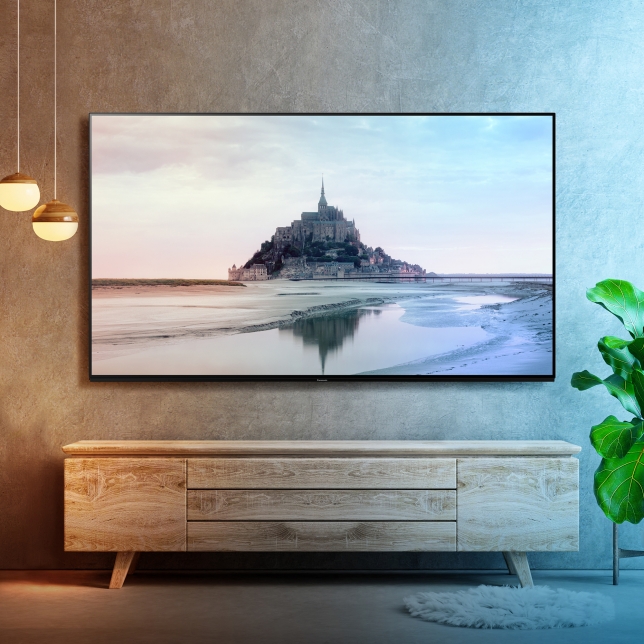 There's nothing better to do after a heavy Raya meal than gathering in front of the TV to enjoy some good movies. Smart TVs can provide a variety of entertainment options, including streaming video services like Netflix, Hulu, or Amazon Prime. You can watch movies, TV shows, and even live events with family and friends during the festive season.
A Smart TV can be used to make video calls with family and friends who are far away and unable to join in person. Smart TVs can also provide easy access to social media platforms, allowing you to share photos and updates of your Hari Raya celebrations with family and friends.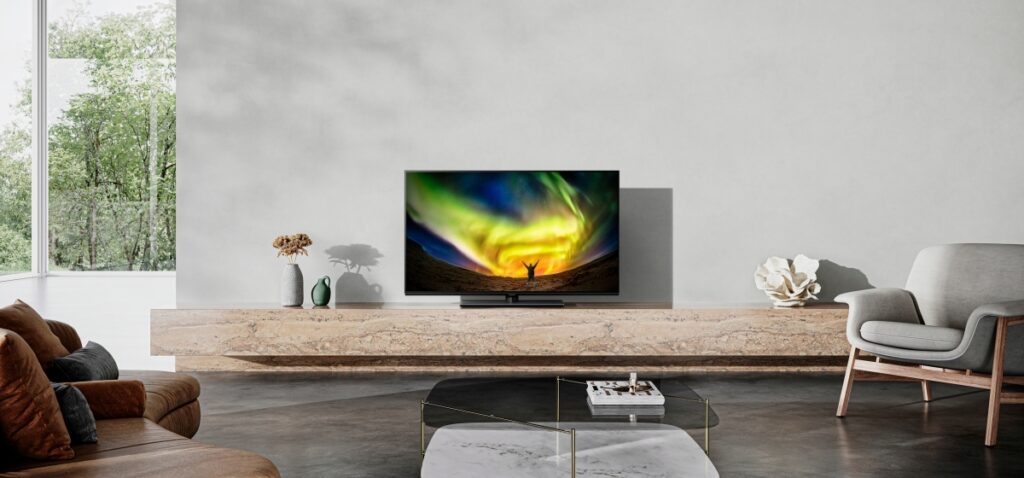 Established in Malaysia in 1972, Panasonic Malaysia is one of the leading electronics companies in the country, offering a wide range of consumer electronics, home appliances, and business solutions. In terms of choosing the best smart TV for your home, OLED Smart TVs are a great choice for anyone looking for a television that delivers exceptional picture quality, advanced features, and smart capabilities
Enjoy an immersive experience with this OLED Smart TV that brings your movies and shows to life. Featuring brilliant colours and exquisite details, you can create your own home theatre with this TV. It also has Dolby Atmos® surround sound for cinematic quality audio and you can connect it to your gaming console when you're feeling competitive.
5. Minimise Clean Up with a Robot Vacuum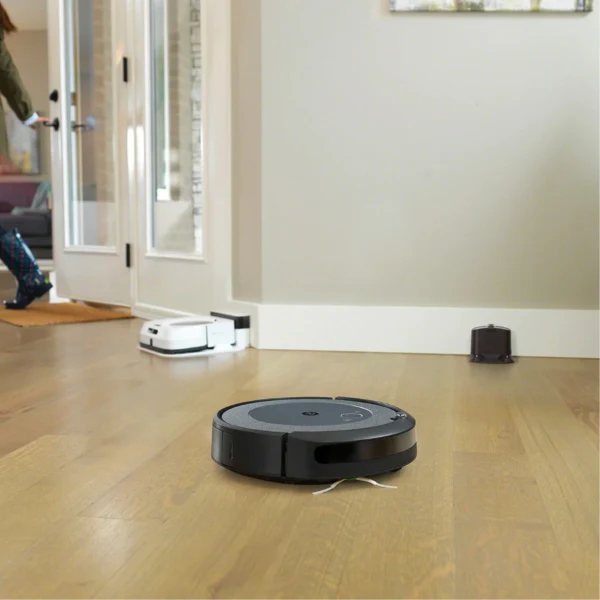 Take away the boredom of making your house Raya-ready with the help of a clever little robot vacuum. Not only can you save time and use it for more important preparation, but it also helps you maintain the cleanliness of your home on a daily basis.
A robot vacuum can improve the air quality in your home by removing dust, allergens, and other particles from your floors. This can be especially important during Hari Raya celebrations when you have more guests in your home, and the air quality can be affected.
Plus, after everyone has gone home, a robot vacuum is ever ready to help you clean up any messes so you can relax.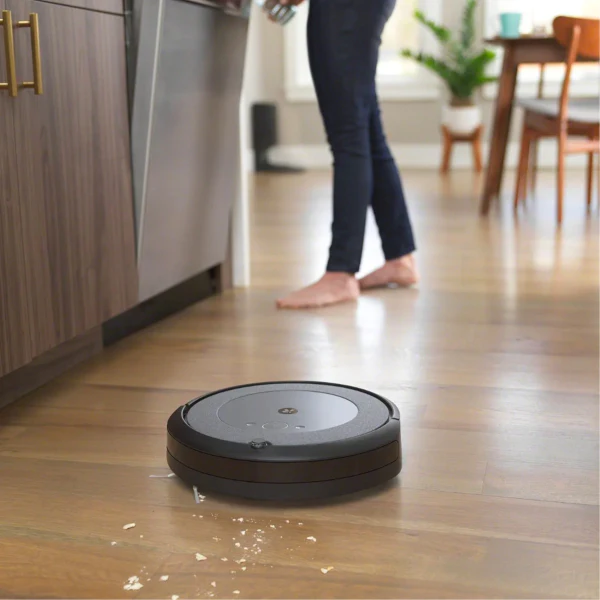 iRobot Roomba is a series of robotic vacuum cleaners that use advanced technology to clean floors and carpets automatically. Developed and produced by iRobot, a company based in the United States, Roomba is one of the most popular and widely recognised brands of robotic vacuum cleaners.
Cleaning up has never been so easy with the new iRobot Roomba i3 Robot Vacuum. Using a Premium 3-Stage Cleaning System and 10X the Power-Lifting Suction, stubborn dirt and manual labour is a thing of the past. It's also ideal if you have pets and is suitable for various floor surfaces. You can control the robot vacuum using Wi-Fi and the iRobot app or connect it to your Google or Alexa voice assistant.
6. Upgrade Your Kitchen With Necessary Appliances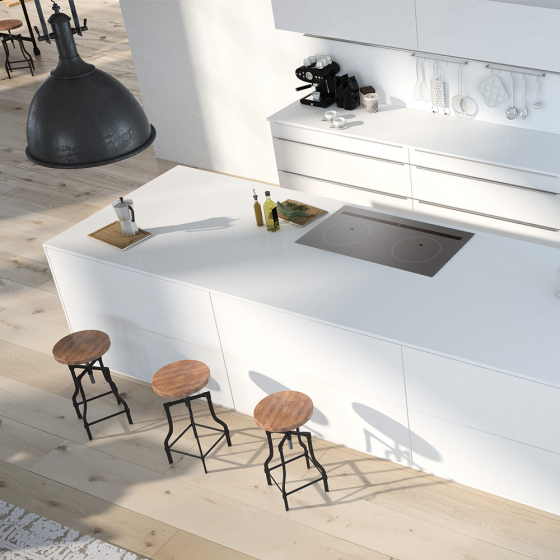 Upgrading your kitchen appliances can make Hari Raya cooking a breeze, allowing you to prepare delicious dishes for your guests with ease and efficiency. With new and advanced appliances, you can have more cooking options and faster cooking times, ensuring that you have plenty of time to enjoy the festivities with your family and friends.
In the lead-up to Hari Raya, there will be bound to be many promotions going on and if you're thinking of changing your kitchen appliances then it would be a good time to do so. Investing in modern and efficient appliances can not only enhance your cooking experience but also add value to your home in the long run.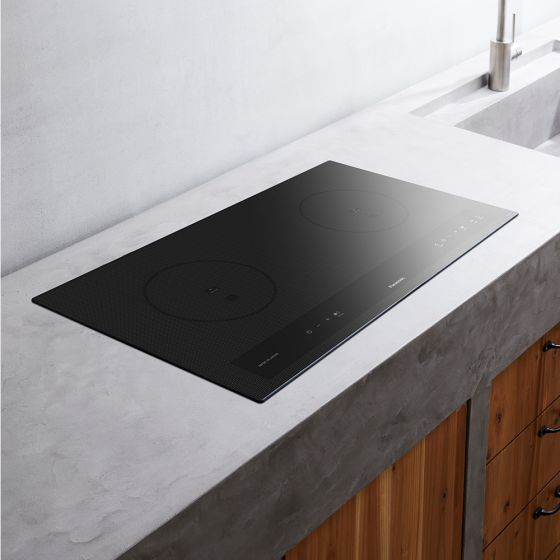 Take control of your cooking with precision using this induction heating cooktop. It heats up fast compared to gas stoves as the cooktop heats the bottom of the pan itself and there is lesser energy loss.
The flat cooktop makes it easy to maintain and stains can be wiped away easily. Another plus point for this type of cooktop is there's no flame and several safety features such as auto shut-off, overheating prevention and child lock to protect you and your family.
7. Improve Your Sleep Quality for Raya with a New Mattress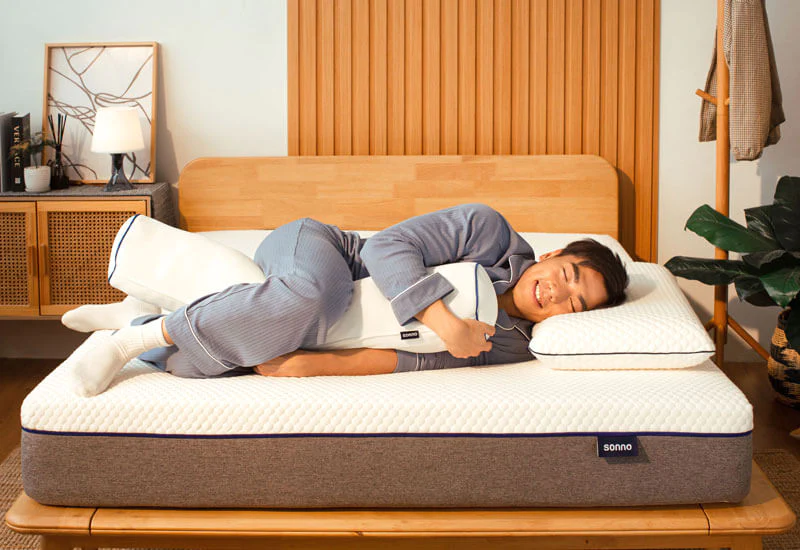 Raya is all about celebrating new beginnings and you should do the same with your bed. After all, there's no better way to start your day than with a new mattress that gives you a good, refreshing sleep. A good sleep helps to boost your immune system, reducing the risk of falling sick during the busy holiday season.
Choosing a good bed during Hari Raya is important to ensure you get a restful and comfortable sleep. Firstly, consider the size and materials of the bed to ensure it suits your preferences and needs. Secondly, look for a mattress with good support and comfort, and consider factors such as firmness and breathability. Lastly, check for additional features such as adjustable bases, cooling technology, and warranty to get the most out of your investment.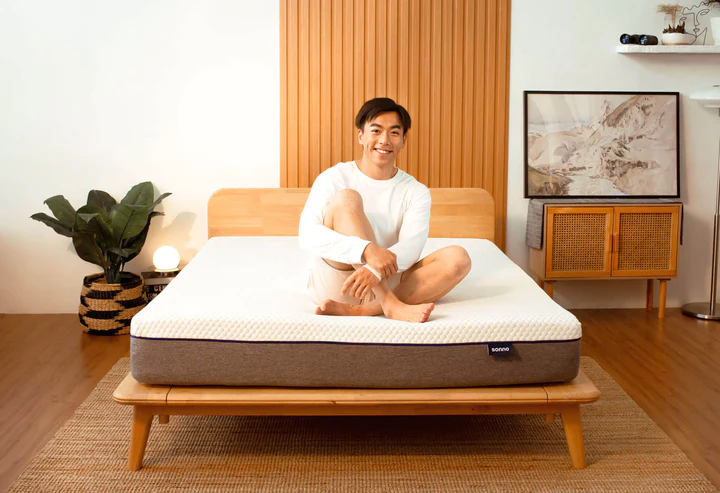 Sonno is a brand of premium quality mattresses that are designed to provide exceptional comfort and support for a better night's sleep. The brand was founded in Malaysia and is known for its innovative products and customer-centric approach.
This original mattress shot Sonno to fame, it is made of three layers that comprise 100% natural Malaysian latex, memory foam, and support foam. Afraid that you won't like it? You get a 100-night trial to see whether the bed suits you. It also is dust mite resistant and has Zero Disturbance Technology so your partner won't be disturbed by your tosses and turns.
8. Keep Your Home Fresh and Cooling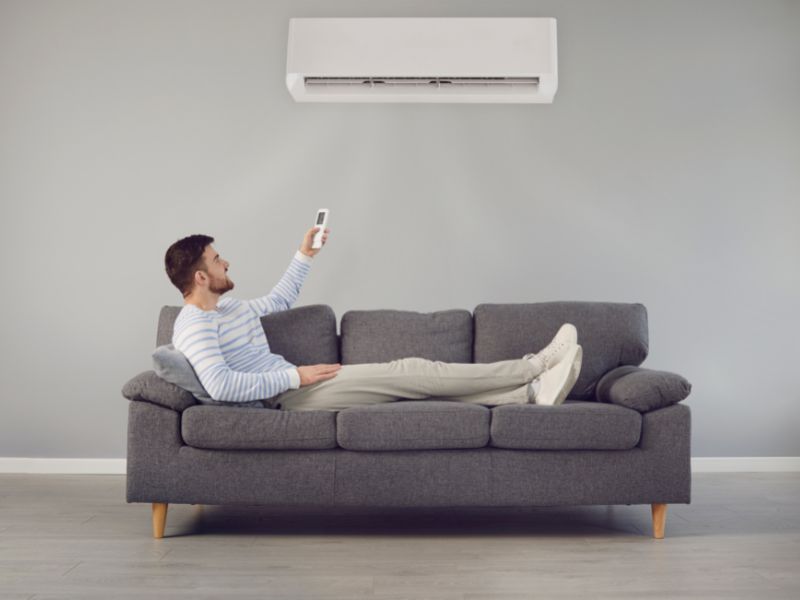 With Malaysia's tropical weather, we can get strong sunlight during the day which can be rather hot and stifling if you don't have a good air conditioner. Cool down your house and keep your guests feeling fresh when feasting on spicy curry and rendang by investing in a powerful and energy-efficient air conditioner.
Choosing a good air conditioner during Hari Raya is important to ensure that you and your guests stay comfortable in the hot and humid weather. Firstly, consider the size of your space and choose an air conditioner with an appropriate cooling capacity. Secondly, look for features such as energy efficiency and noise level to make the most of your investment. Lastly, consider additional features such as air purification and remote control for added convenience and comfort.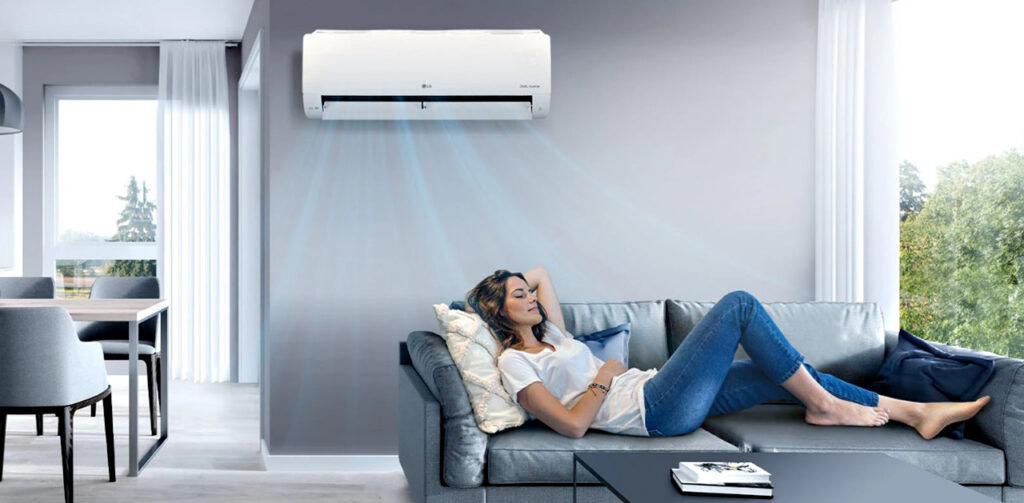 The LG 1.0HP Dual Inverter Air Conditioner is a type of air conditioning unit produced by LG Electronics. It is designed to provide efficient and powerful cooling while consuming less energy compared to traditional air conditioning units.
The Dual Inverter technology of this air conditioner allows for a faster cooling experience, with the ability to cool a room up to 40% faster than conventional air conditioners. This technology also enables the air conditioner to operate more quietly, reducing noise levels and increasing overall comfort.
9. Ensure Your Food and Drinks are Prepared with Clean Water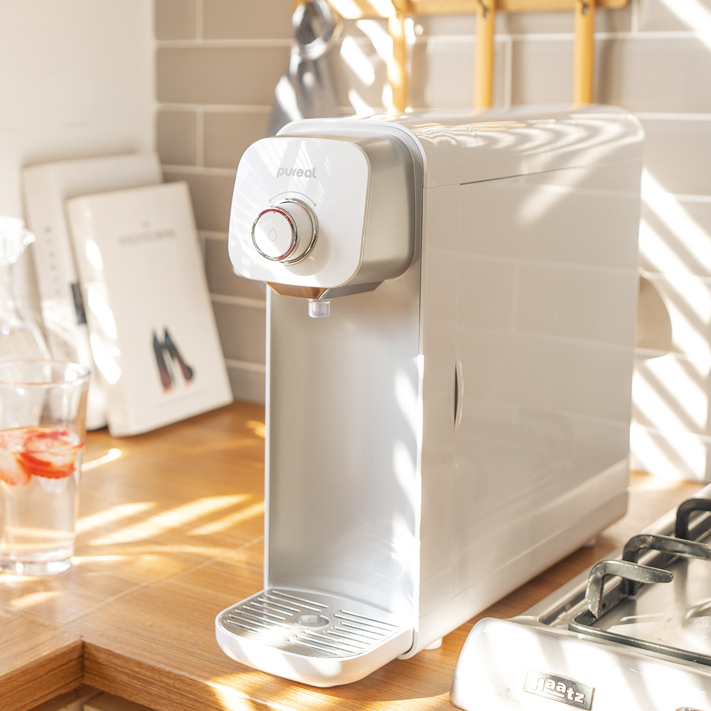 When you're cooking up a big meal for Hari Raya, you will definitely be using a lot of water during food and drinks preparation. Hence, it is important that you make sure your water source is safe and clean. A good water purifier can help remove impurities and ensure that you have a safe and ample supply of clean water for all your household needs.
As there are several types of water purification technologies available, such as RO (reverse osmosis), UV (ultraviolet), and activated carbon. It is important to choose a water purifier that is suitable for your water quality and budget.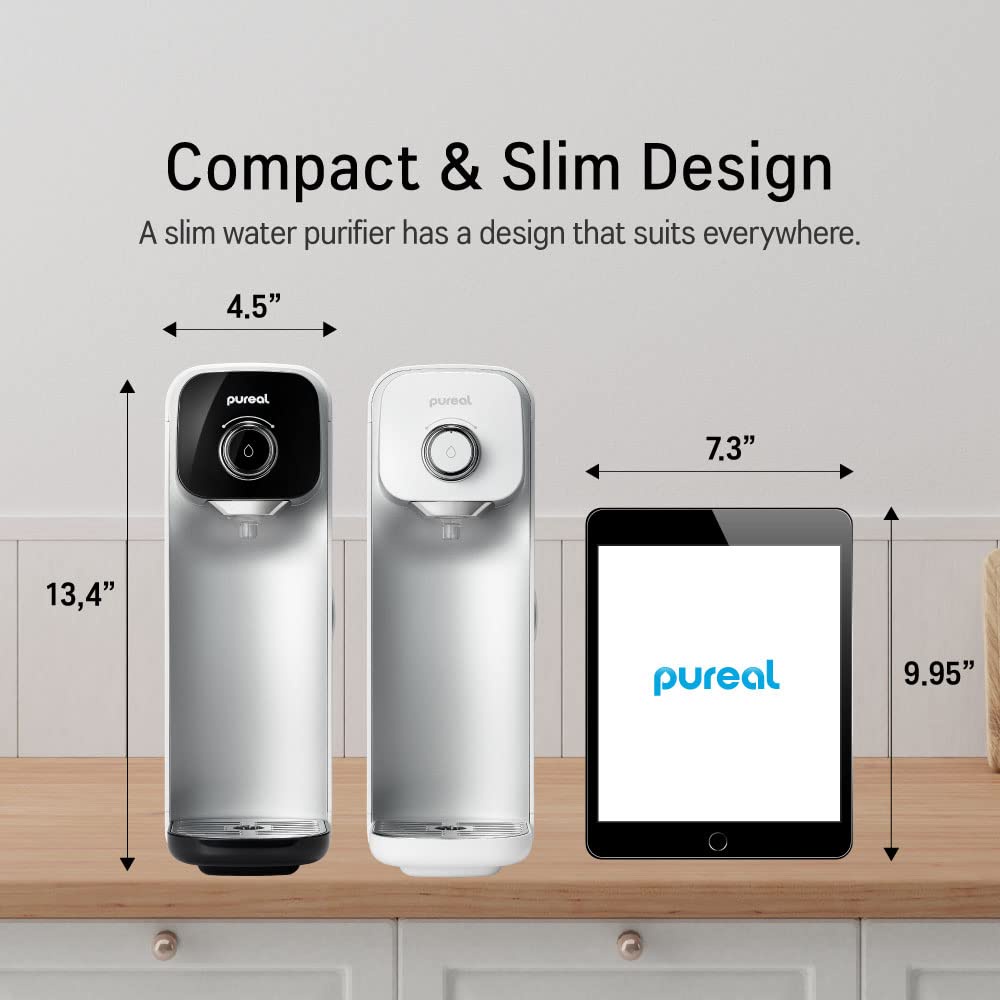 Pureal water purifiers are designed to provide clean, safe, and great-tasting water for drinking and cooking. They come in different sizes and capacities, suitable for both home and office use.
This Pureal water purifier is a stand type and has three filters that come with six stages of purification. The direct filtration system can remove 99.9% of viruses, bacteria and heavy metals to ensure a clean water supply. There's no electricity required and it's easy to set up. It's a low-maintenance water filter and you can change the filter yourself when it's time to do so.
10. Pamper Yourself During This Hari Raya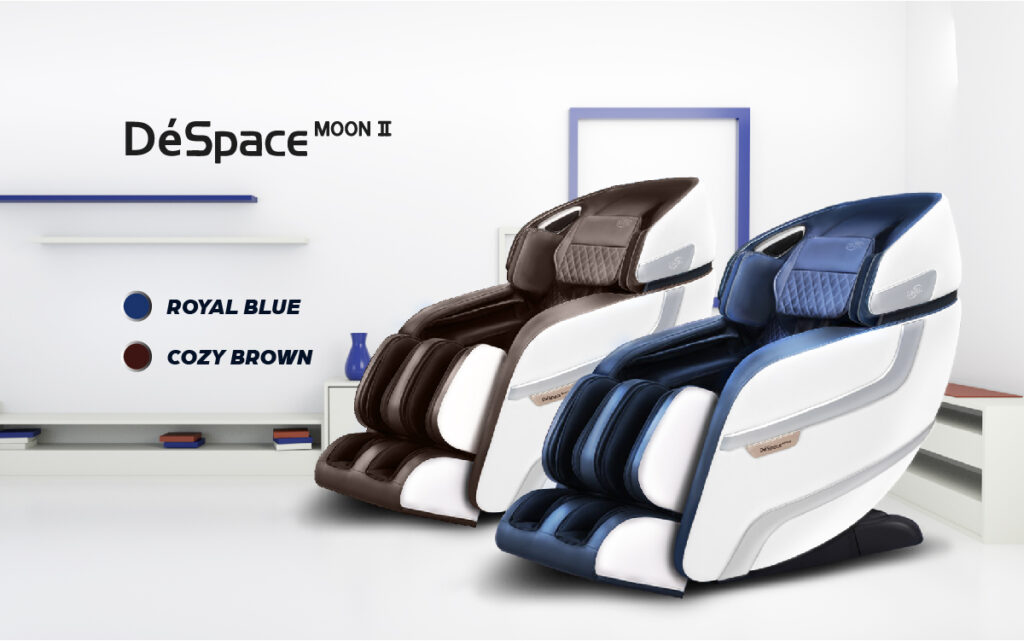 During Hari Raya, it is common to have many guests in your home, which can result in increased stress and tension. Preparing for the festivities can also be physically demanding, leading to muscle soreness and fatigue. A massage chair can help provide relief from these physical and mental stresses, allowing you to relax and enjoy the celebrations with your loved ones.
Choosing a good massage chair requires considering your needs, including the areas of your body that need massage, the intensity of massage, and the features you want. Look for a chair that has high-quality massage mechanisms, such as rollers, airbags, and vibration motors, and customisable settings, such as intensity levels and massage techniques. Additionally, check the size and design of the chair to ensure it fits your body size and matches your decor preferences.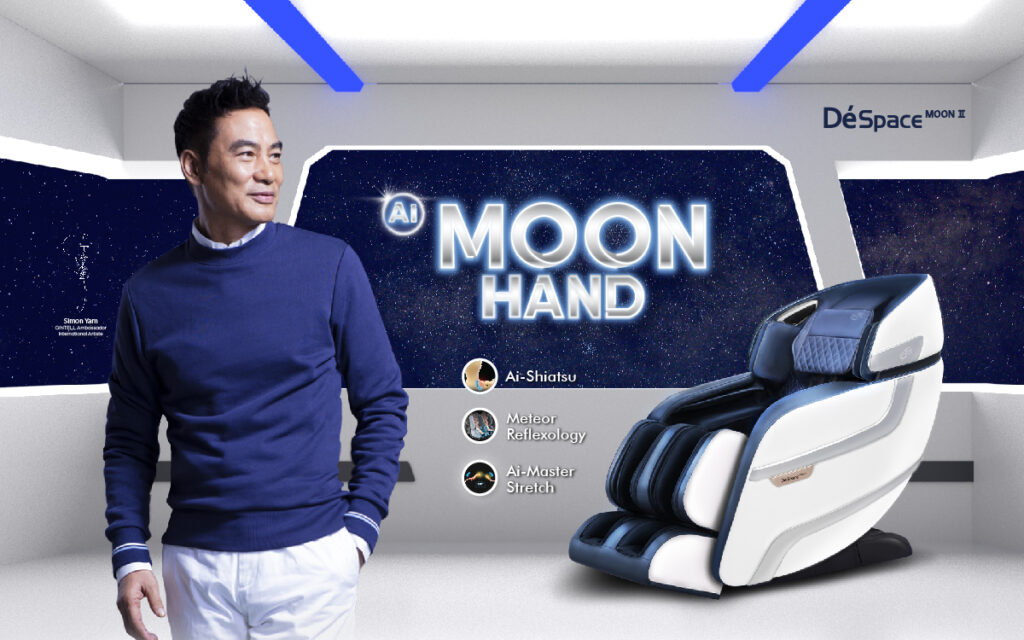 This innovative and top-of-the-line massage chair has Ai Moon Hand that features Ai-Shiatsu, Meteor Reflexology and Ai-Master Stretch mode which mimics a human's hand movements for a more intense and relaxing massage. It has a total of 10 massage techniques to cover every sore muscle in your body and includes heat therapy for a better session.
Final Thoughts
We hope that you will have a joyous and restful Hari Raya ahead with these tips on how to prepare your house for the festivities. By following these 10 ultimate ways to prepare your house this Hari Raya, you can transform your home into a beautiful and meaningful space that reflects your personality and cultural heritage. Wishing you a joyous and blessed Hari Raya!