Japanese culture focuses on incorporating simplicity, minimalism and Zen elements into their homes, which makes it into a very peaceful and calm sanctuary. These features add a sense of serenity and balance to homes, when they choose to make use of Japanese styles, creating an oasis of harmony. And who doesn't like a little bit of tranquility and peacefulness in their lives? Take a look at these gorgeous Japanese designs to get inspired.
1. Japanese Sliding Doors or Screens
One of the design elements that you will see the most in Japanese homes is the widespread usage of screens, also known as Shoji. These sliding screens save space, because unlike a door it doesn't need space to swing open and they allow a huge amount of natural light to filter through, which is important in a Japanese home.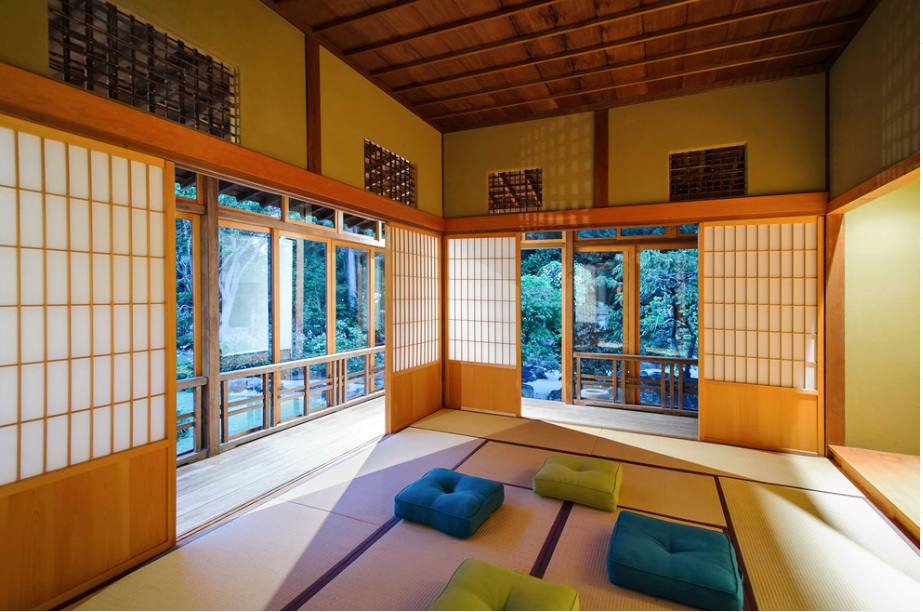 2. Use Wood Elements
A key feature in Japaneses designs is the usage of wood in their homes, because they believe in harmonising with nature. Use as much natural wood as possible in your home, or you can use wood-based plants such as bamboo to give a breath of fresh air to your home.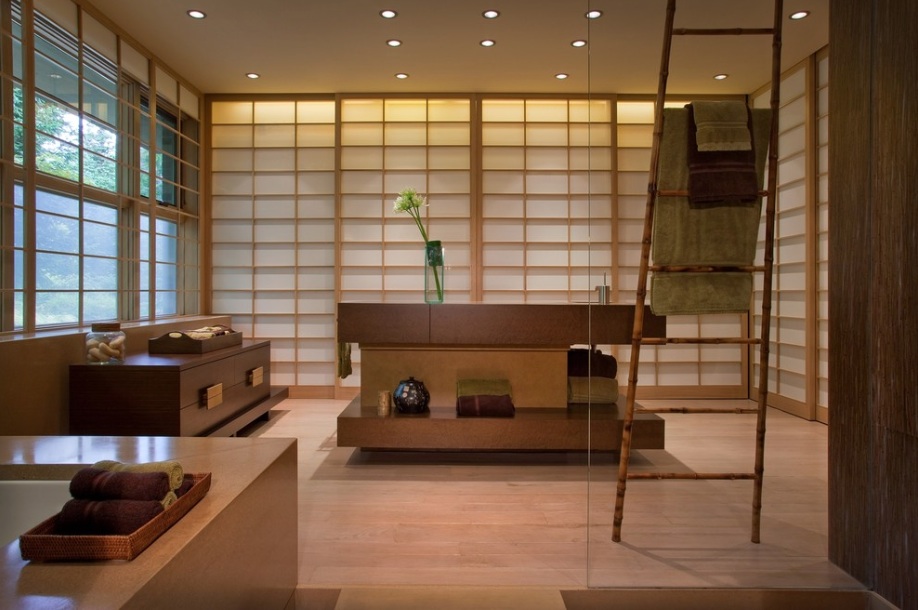 3. Modern Minimalism
Clutter and mess is a big no-no in a Japanese home, and this is a culture that we should all incorporate into our homes, whether you are using a Japanese design or not. Clean, angular lines play a huge part in this aesthetic and everything should have its place.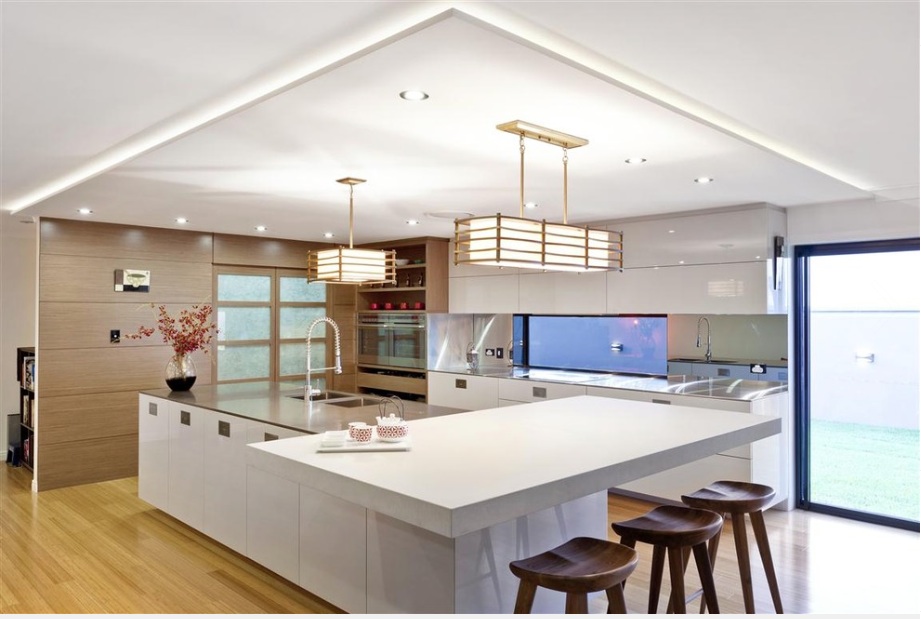 4. Let In All the Natural Light
Brighten up your space by using large windows, skylights and avoiding fussy, heavy draperies from blocking the light. Your home should be a open space that is airy and allows the views of nature to be enjoyed from your windows.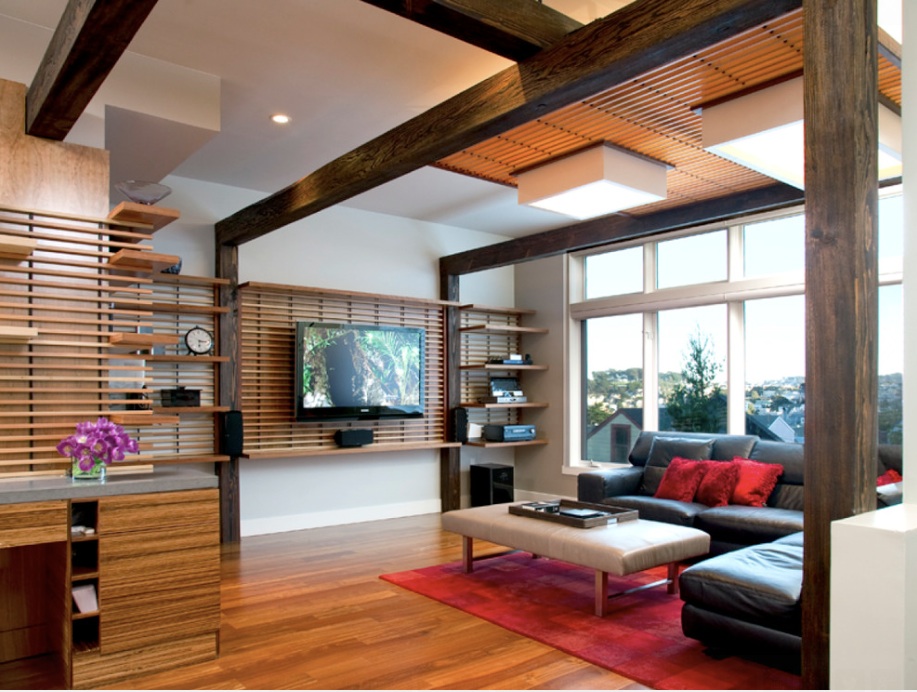 5. Use Neutral Colours from Nature
As you already know, Japanese designs love to keep the balance with nature and they borrow heavily from nature's colour paletter. Colours such as brown, green, gray are very much welcome into the area, but remember to keep it simple.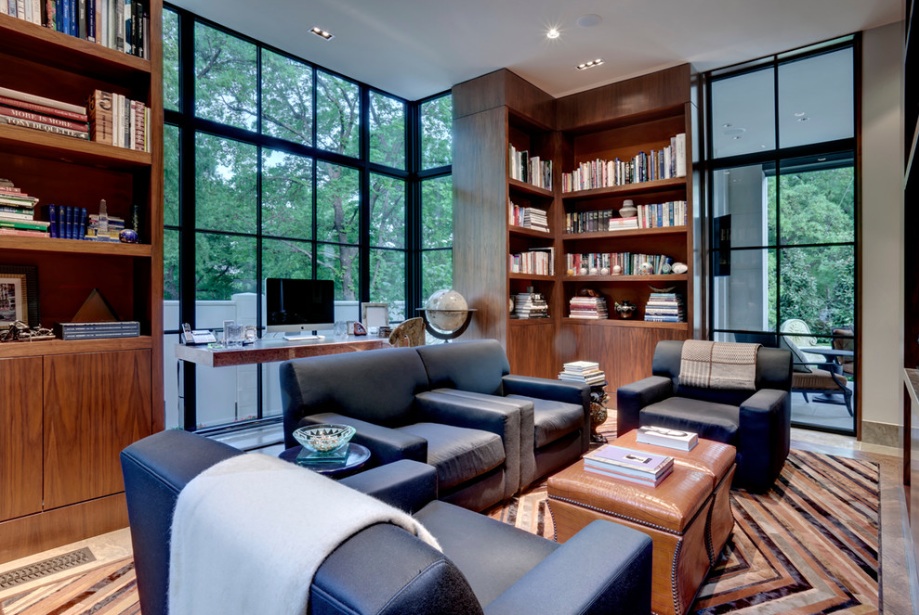 6. Japanese Style Decorations
While it may seem to be a bit of a cliche to use traditional Japanese decorations such as hanging kimonos or patterned pillows, sometimes it just adds that much needed touch to the room. Adding a bonsai will make the space look more alive too.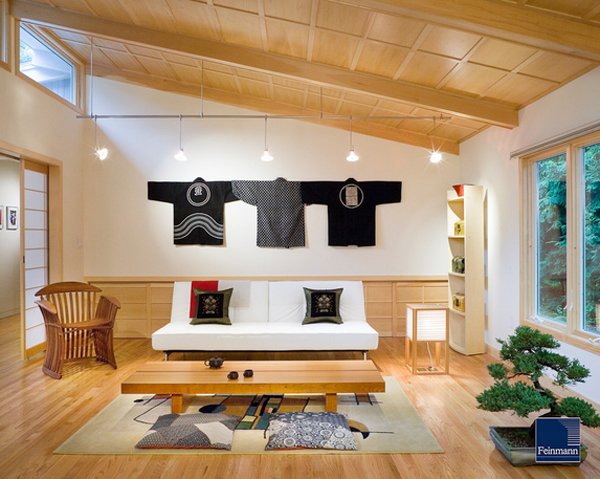 7. Use Low Furniture
If you notice, Japanese interior designs love to incorporate low furniture into their homes such as coffee tables, sofas and even TV shelves. Pair it with some simple sofas and you've got a modern Japanese living room.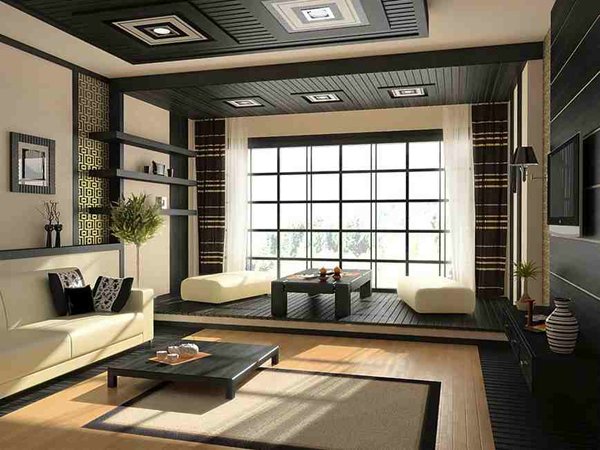 8. Allow Free Movement
When decorating your home like how the Japanese would do, it is important to take into consideration that their furniture are almost always placed so as not to hinder free movement in the room. By doing so, they allow the energy to flow freely as well.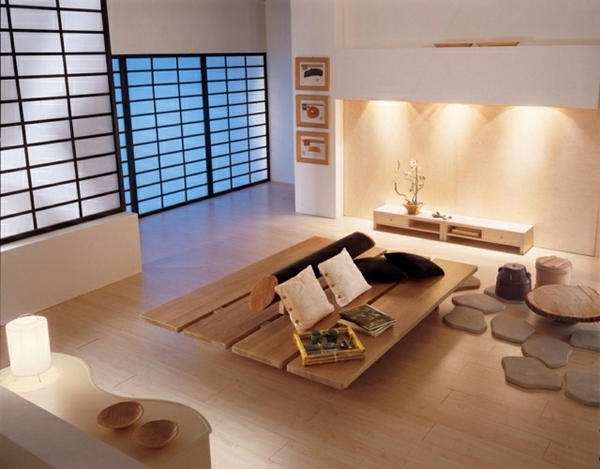 9. Traditional Minimalist Japanese Bedroom
If you truly admire Japanese style, then you can consider turning your room into a true Japanese bedroom. Traditionally, the Japanese used to sleep on mattresses lain on the floor above tatami mats and keeps the furniture in the room a bare minimum.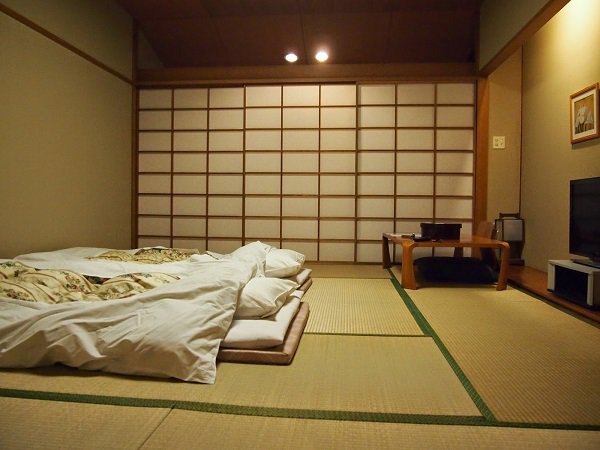 10. Minimalist Japanese Bathroom
Transform your bathroom the Japanese way by letting in lots of natural light, and using a bright, white background for the walls. Simple and fluid lines make up the fixtures in the bathroom while the view of the bamboo plants outside are truly relaxing, as you soak in the bathtub that is built into the ground, which doesn't disrupt the flow of the space.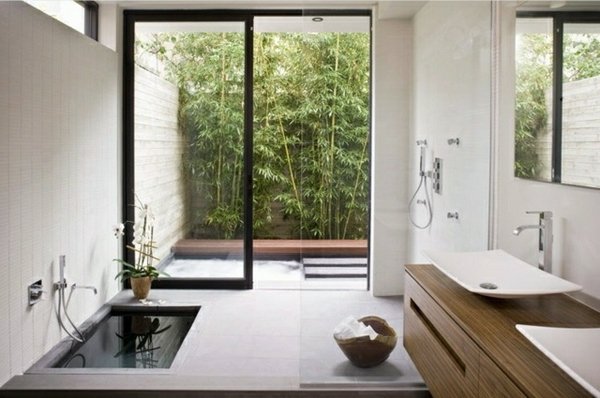 11. Use Colours as a Focal Point
As mentioned earlier, the Japanese love to incorporate neutral colours into their home but if you can't live without some bold colours, we suggest that you stick to one or two extreme shades and keep the decorations of these shades at a minimum. For example, a few vases or throw pillows can add some colour to your room.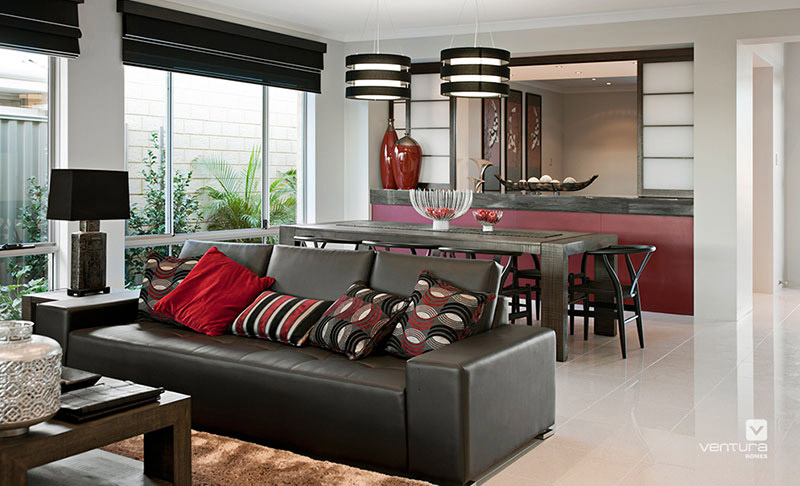 12. Modern Japanese Bedroom
Even if you live in a modern home, you can also incorporate Japanese style into your abode. Start with your bedroom and get rid of the clutter. A low bed with sharp and clean lines will work wonders as well as a neutral colour palette with some soft lamps to provide some diffused light at night complete the look.