Every kitchen needs its own storage and since there's so many out there, you often don't know which style you want to go for. Since there are so many out there and you don't want those boring old cupboards, here is some inspo for you so you can get started on remodelling with these cool kitchen cabinets ideas.
1. Brushed Gold Kitchen Cabinets
Now, you probably already know that adding metallic elements to your home makes it look especially glam and it's no exception in the kitchen too. Opt for this brushed gold finish that looks good in an understated way but still gives it an elegant vibe for a stylish kitchen.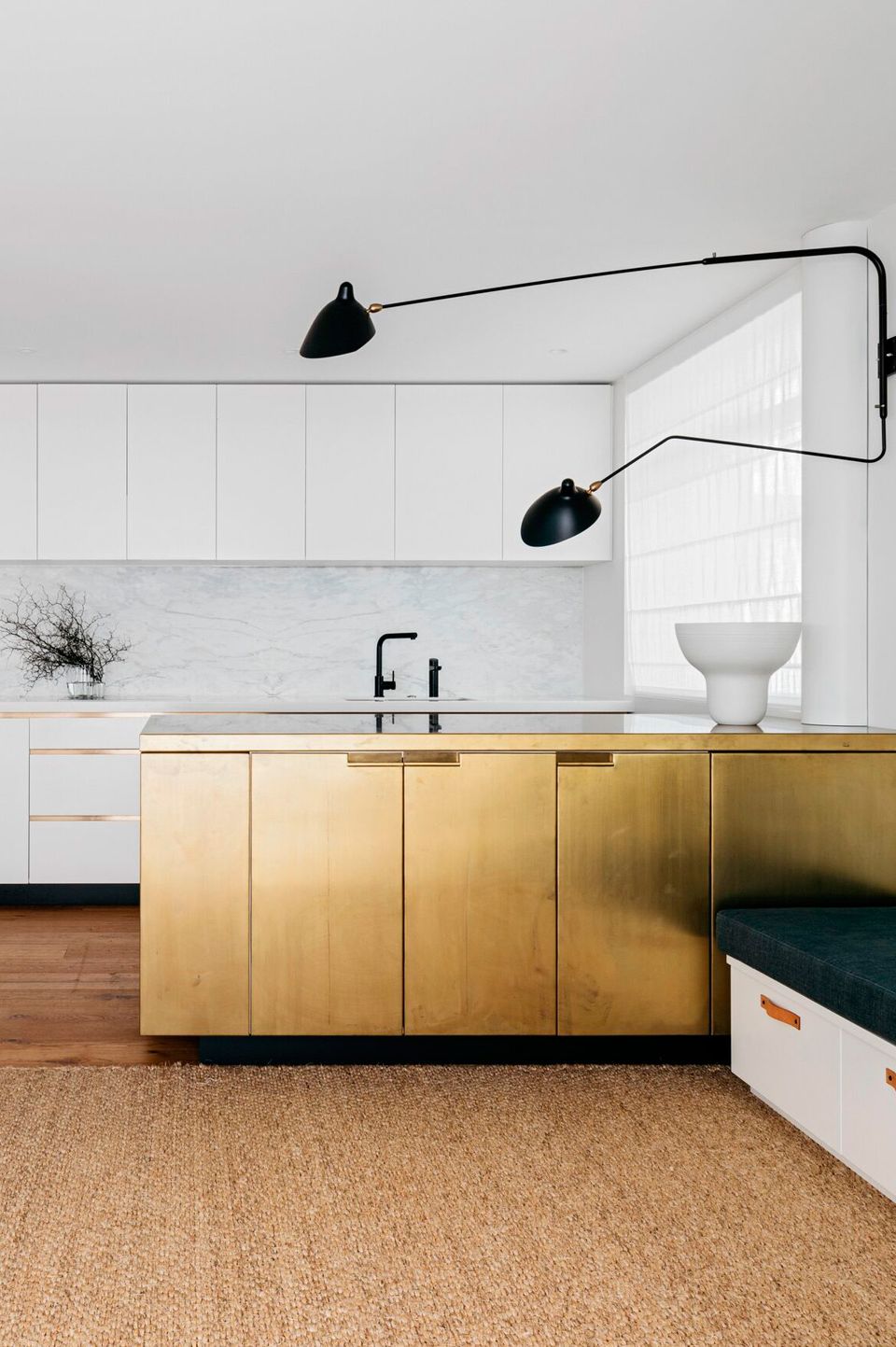 2. Dark-Hued Cabinets
Don't be afraid to go for darker colours in your kitchen cabinets ideas if that's something you prefer. It can make your kitchen look more grown-up and sophisticated, which is what we aim to be when we're adulting in our own home now.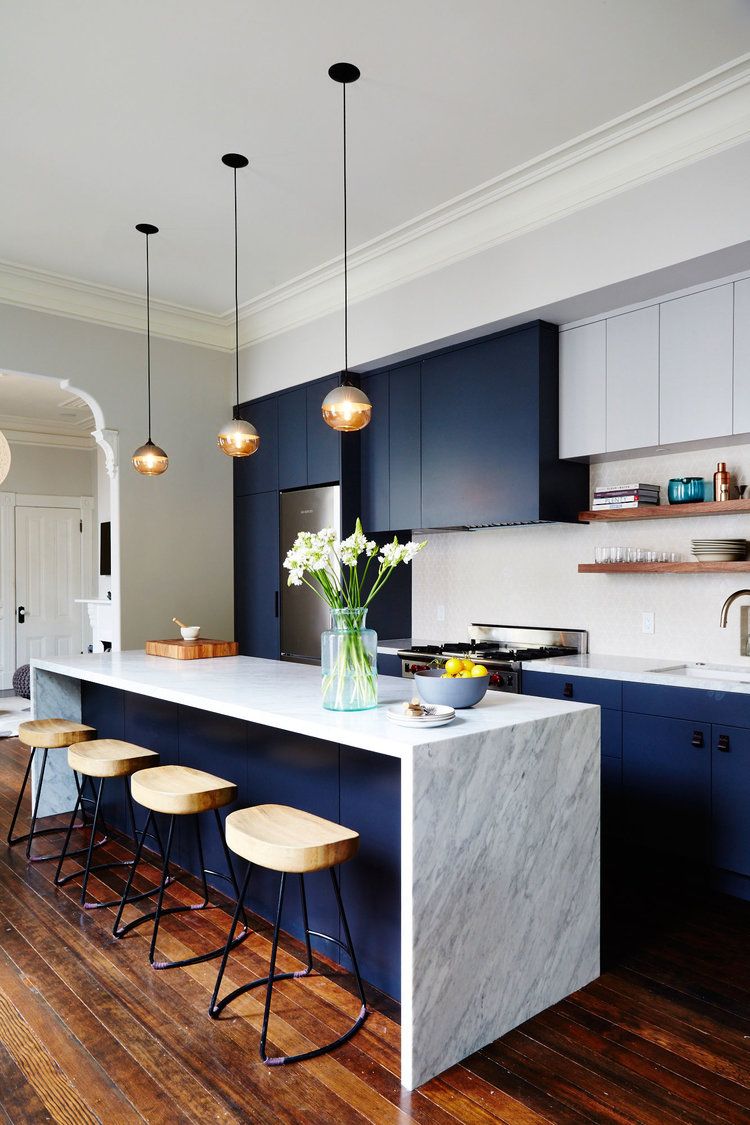 3. No Hardware
Go for a sleeker look by installing kitchen cabinets that do away with fussy hardware such as knobs and handles. Instead, this simple wooden style with cut out handholds is great for almost any kitchen style and looks much neater too.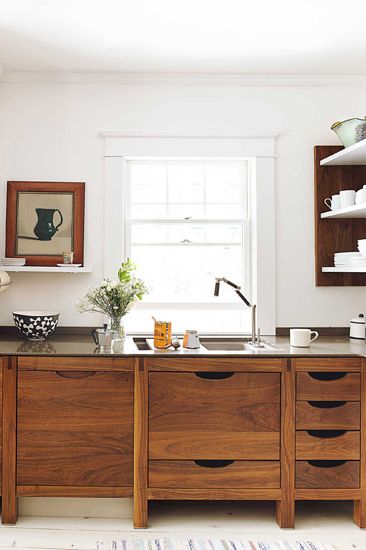 4. Extra-High Storage
Make sure to utilise all the prized real estate in your kitchen by installing cabinets right up to the ceiling so you can store everything you need. Just remember to get the step stool or a stepladder so you can access those items you need.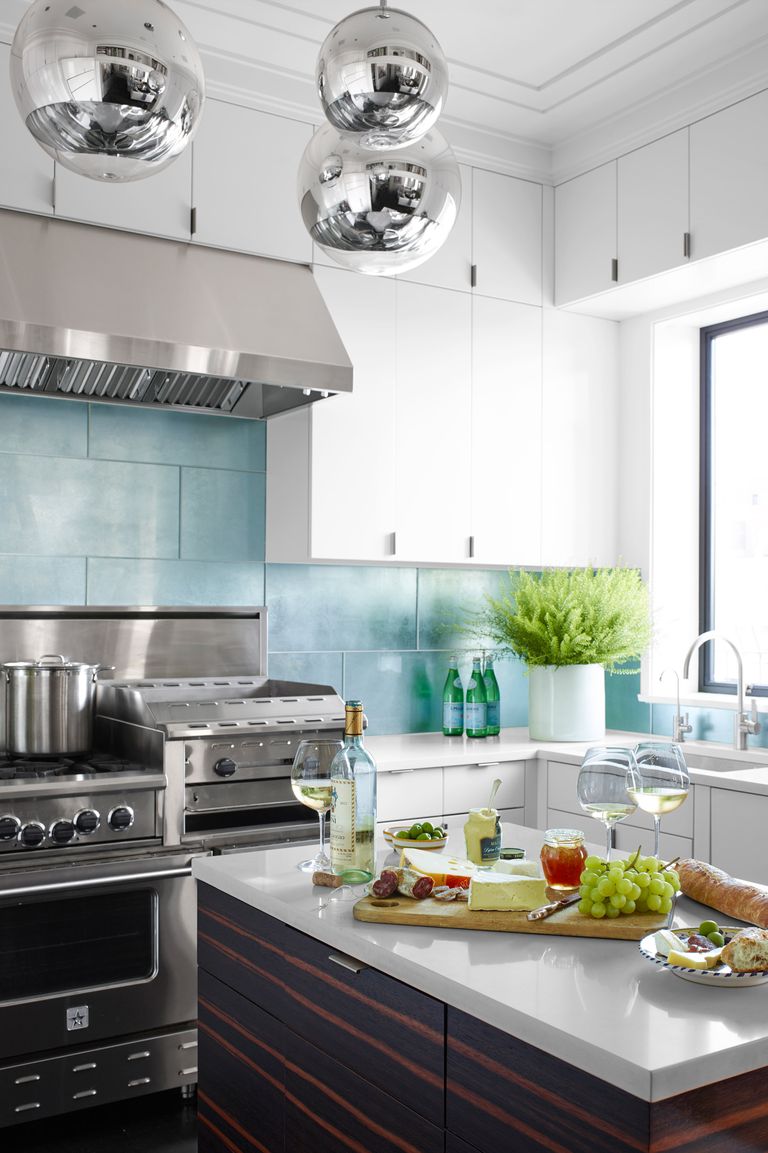 5. Glossy Cabinets
Add some shine into your kitchen by getting some high-gloss cabinets which look sophisticated but is actually really easy to maintain. They brighten the kitchen up and can be wiped clean with a soft, damp cloth. This kitchen used a bold red colour to emphasise the cabinets but go with whichever hue fits your fancy.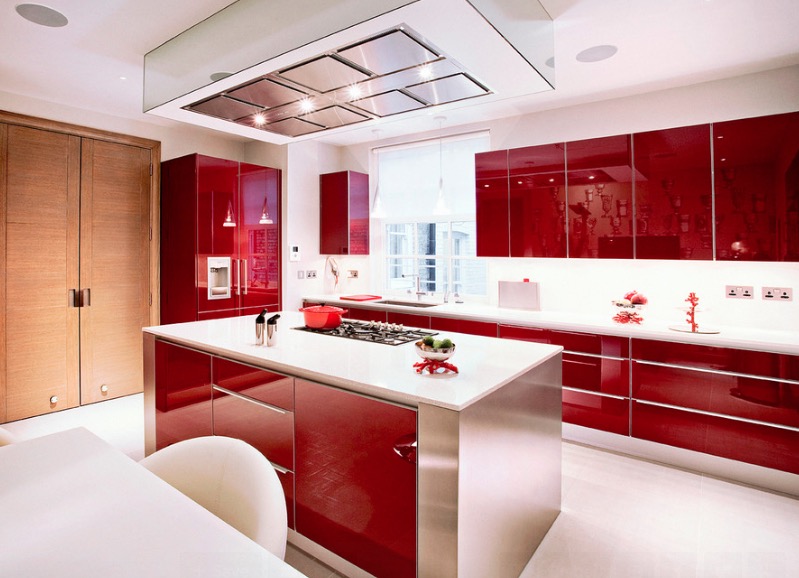 6. Floating Kitchen Cabinets
Floating kitchen cabinets look contemporary and modern while making sure that you utilise the space on the walls so you can store all your stuff. The floating lower cabinets allow the floor to become the focal point and by adding additional mood lighting, it really takes the look to the next level.