Boho chic style has always been associated with a little eclectic and a little modern feel thrown in for that interesting look that you are going for. If you love to mix things up and want a very forgiving style then is the look that you want, as it is very free-spirited and flexible.
1. Colourful Cushions
Sometimes you don't have to do much to transform the style of your home into a boho chic palace. This living room has huge windows to let in the natural light and the white palette of the room is offset with a load of vibrantly patterned cushions. The paper chandelier and wooden coffee table bring in some natural elements while the bright ornaments on the table liven things up even more.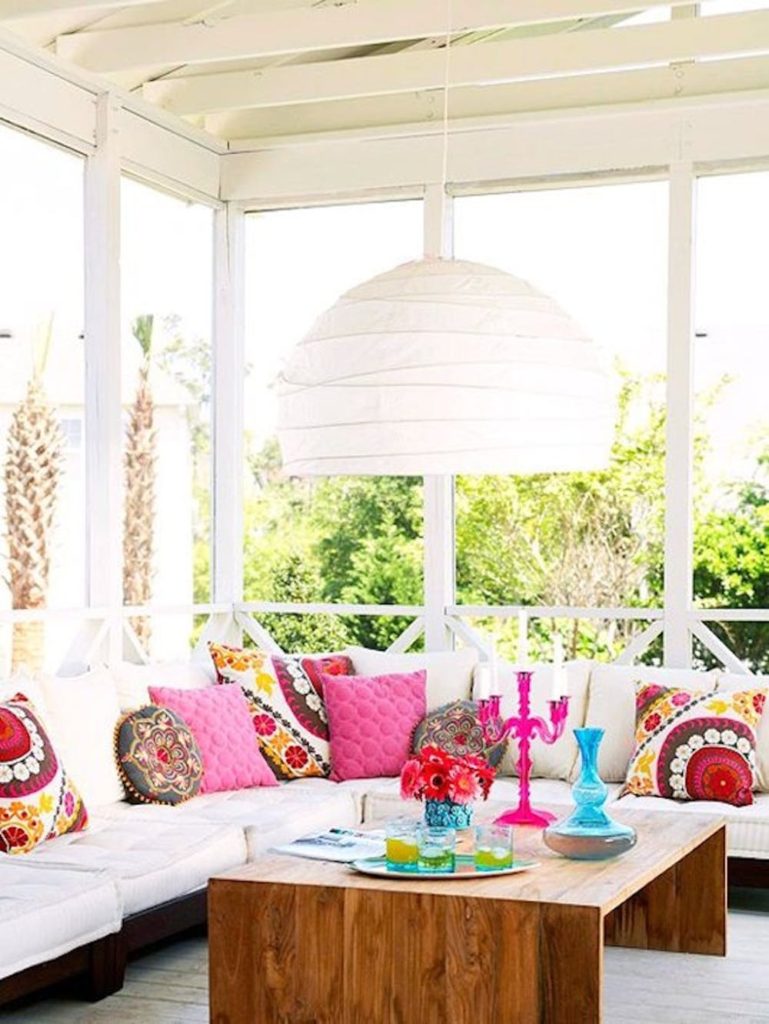 2. Vintage Children Bedroom
Most children love colourful stuff and decorating your little one's bedroom in a boho chic style is a great idea as it looks stylish and can please your child as well. The key here is to use vivid colours and fun prints that look vintage and timeless.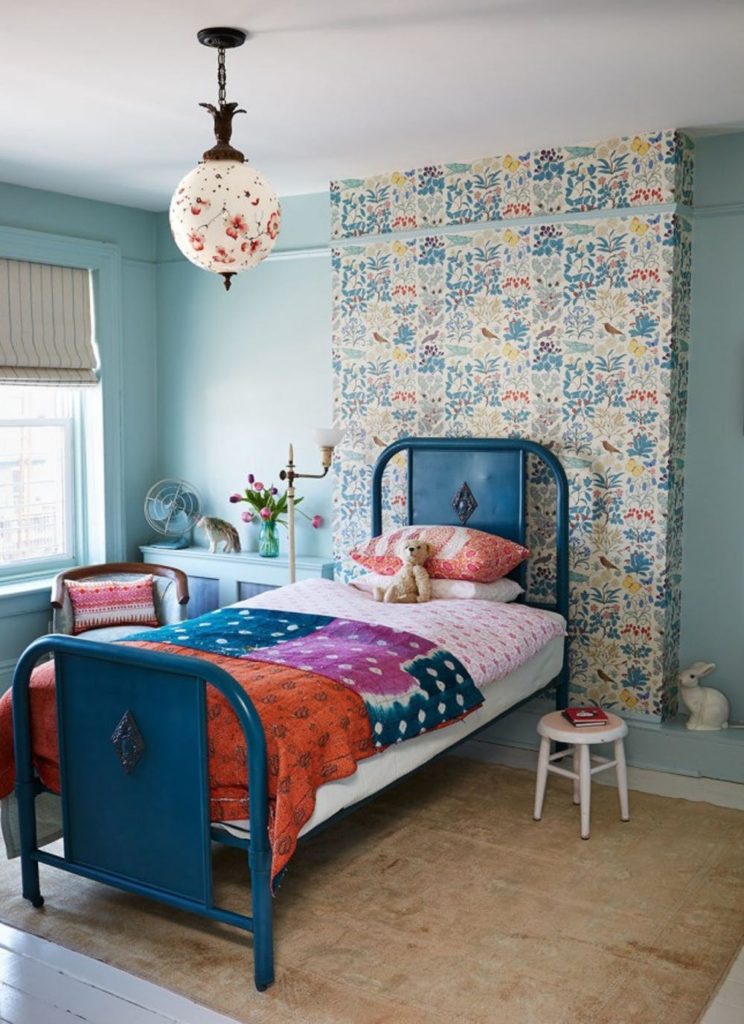 3. Quirky Kitchen
As you may have notice, boho chic plays around with a lot of different textures and colours to really make the space look interesting and this kitchen is a fine example. The colourful chairs look comfy and jazzes up the wooden kitchen but the funky chandelier is the focal point of the room.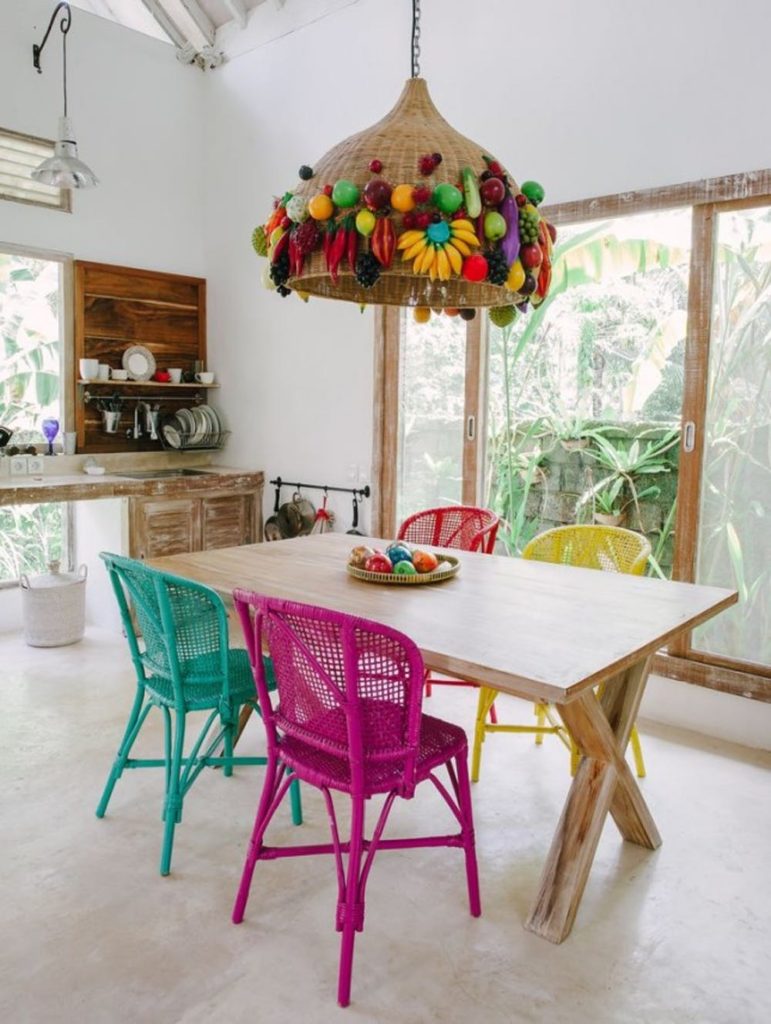 4. Funky Bedroom
Sometimes you really need pops of colours sprinkled liberally everywhere in your room and doing it the boho chic way is definitely one of the best ways you can do so. Go all out with some big, eclectic prints on your bedding and rugs but keep the walls white to balance it out.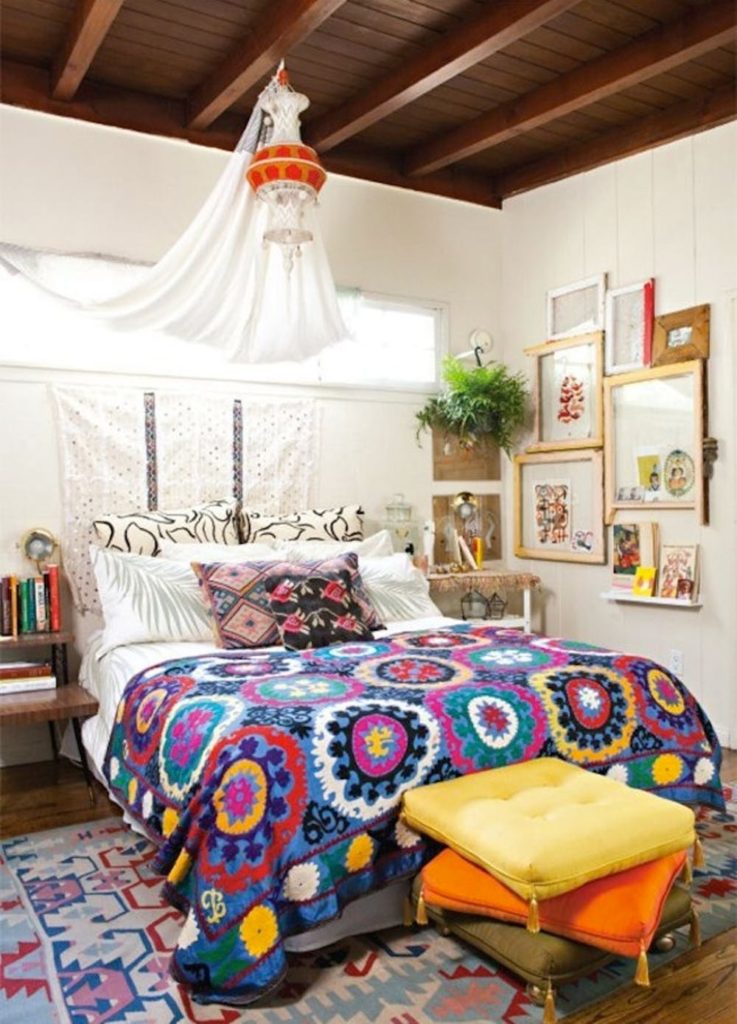 5. Stylish Home Office
Working from home can be quite a chore but with these beautiful boho chic decorations, you might not want to ever leave your work.  The eclectic patterned rug and ombre curtains definitely make it look so much more fashionable and cosy at the same time.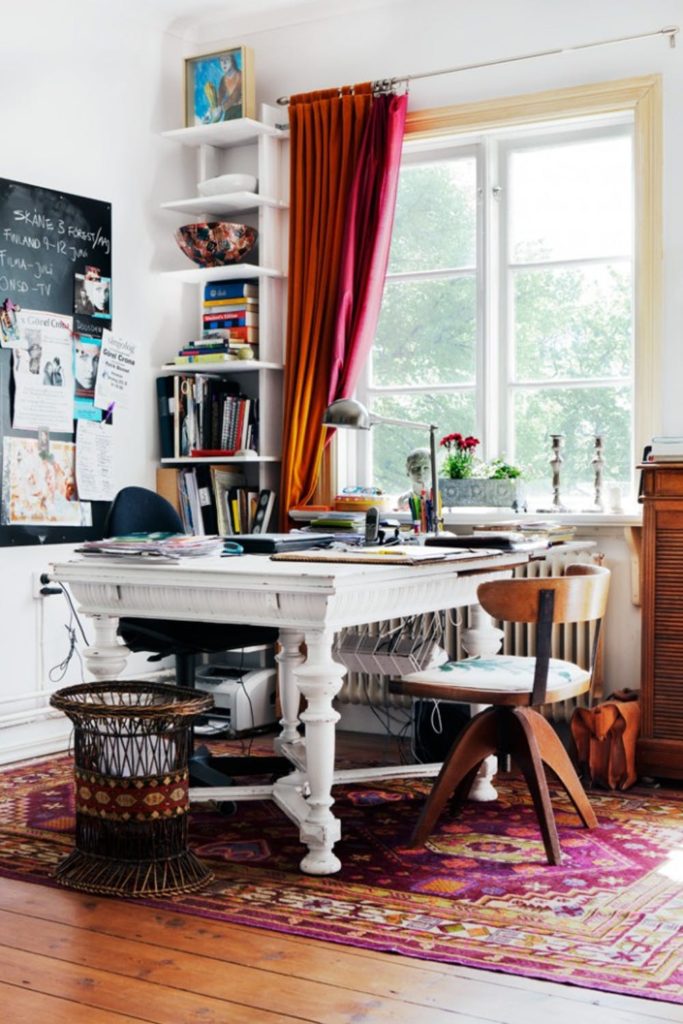 6. Eclectic Bathroom
An ordinary bathroom can be turned into a perfect example of boho chic easily with a few simple touches. Fresh green plants will never go wrong and the boho chic rug is a nice touch of genius. If you want to make it look even more boho chic, the antlers are a great idea as well.