Your bedroom is a place of sanctuary where you retreat to at the end of the day; or even when you feel like you need a break from the outside world. This is why it's important to have a cosy and relaxing bedroom with nice mattress and here are some wonderful bedroom design ideas that can help you recreate that comfy atmosphere at home.
1. Add a Canopy
Adding a canopy to your bed is a luxurious idea that works great with almost any bed and instantly transforms your bed into something out of a fairytale. You can opt for a simple white canopy or go more elaborate with more details depending on your preference but no matter which one you choose, it will look beautiful and grand.
The modern trend will always look good in any home and to make your bedroom look even better, opt for a minimalist style so that you can reduce clutter at home. Although the decor is rather stark, you can warm things up with some plush bedding and create a cosy haven.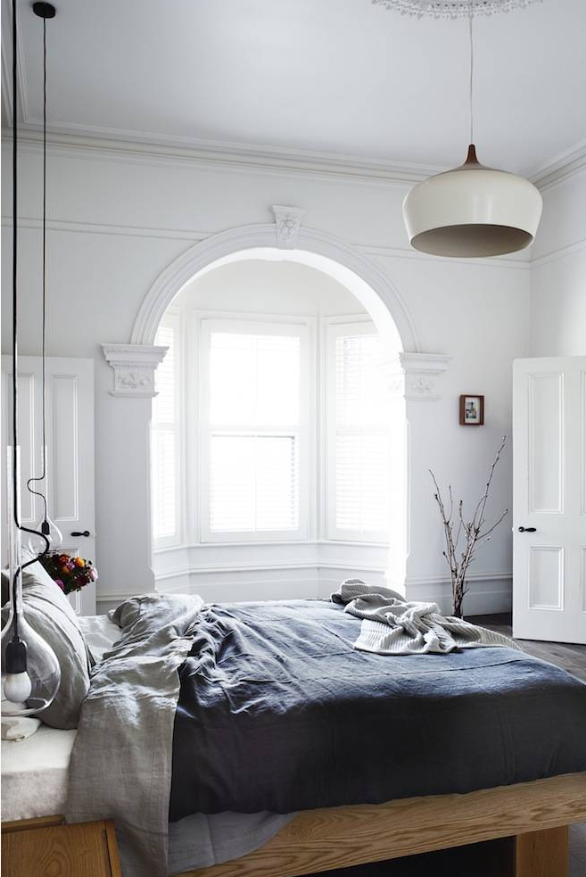 3. Make it Bold & Daring
Make a style statement in your bedroom design ideas by choosing vibrant and bold designs like these to be used in your decor. The wallpaper and curtains have matching patterns while the snake print trunk that doubles as storage and a table adds extra flair. Then, the vivid bedding pulls the whole look together.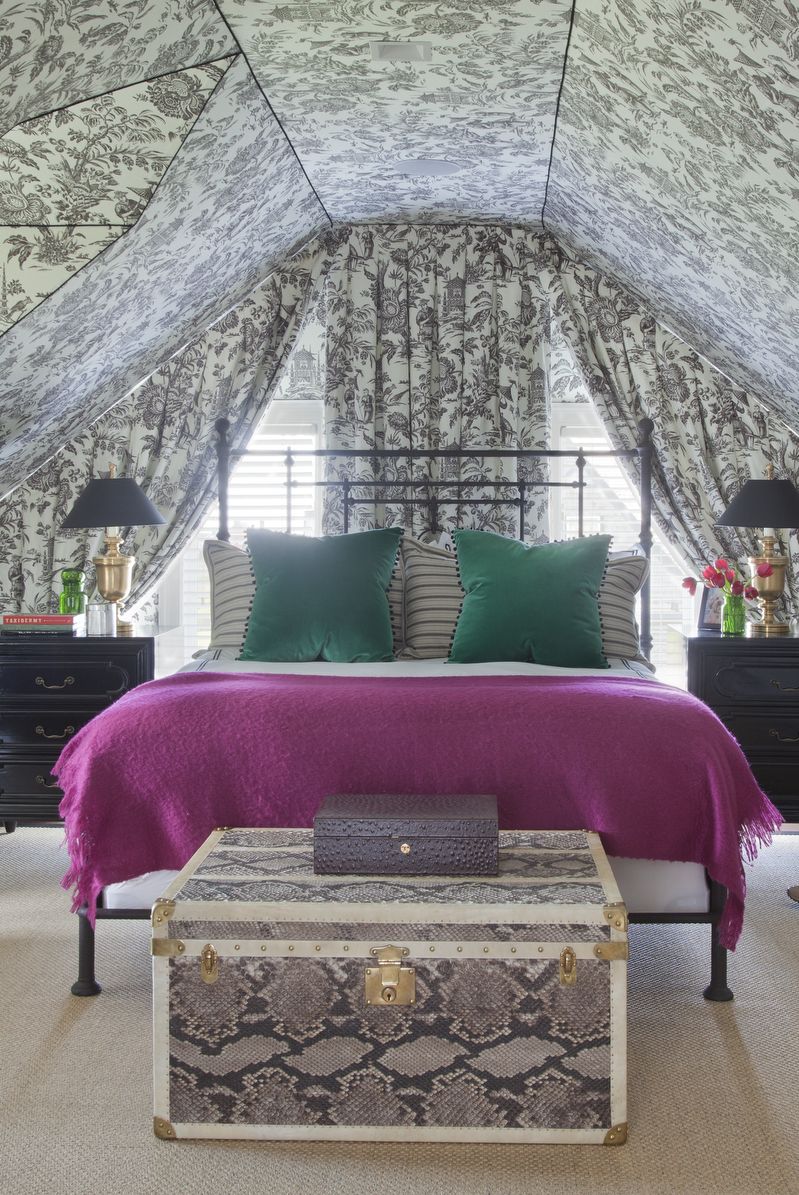 4. Vibrant Walls
Create a beautiful bedroom by daring to go bold with bright colour on the walls like this vibrant red. Then tone it down with a glossy white statement wall and a white bedspread that will offset the red beautifully.
5. Natural & Laidback
Go for a calming blue atmosphere in the bedroom and incorporate some natural elements that will make the room look nice and airy. It is very relaxed and with the addition of contemporary art on the walls, you add a touch of glamour into the bedroom.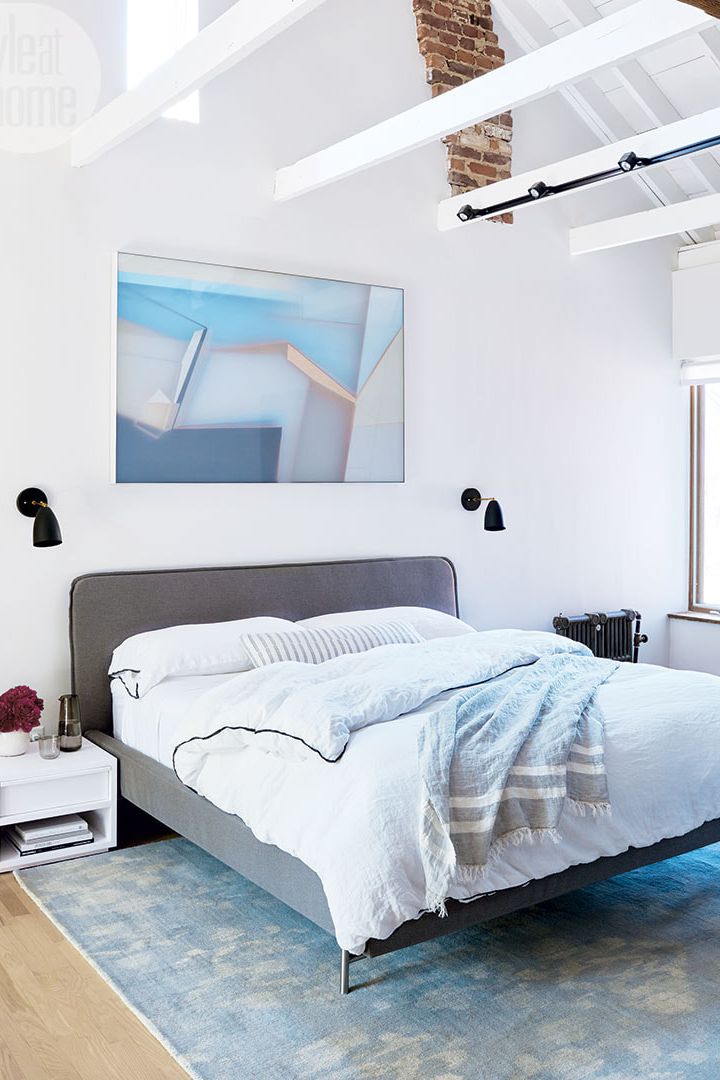 6. Statement Bedframe
Since you will be spending a lot of time in the bedroom, the bed is an important factor and you should always go for something that you really like. Plus, the bedframe in this room is so eye-catching that you don't really need much decor in an all-white bedroom.