Jewels brighten up any outfit with their amazing colours and just like these accessories can make or break your outfit, jewel tones can do the same for your home. These awesomely rich tones are lush and can really transform your home into a beautiful place.
1. Sapphire Blue Living Room
Create a beautifully vibrant living room with this lovely blue tone that is sure to attract attention. You can offset the effect with some white decor on the walls and green leafy plants.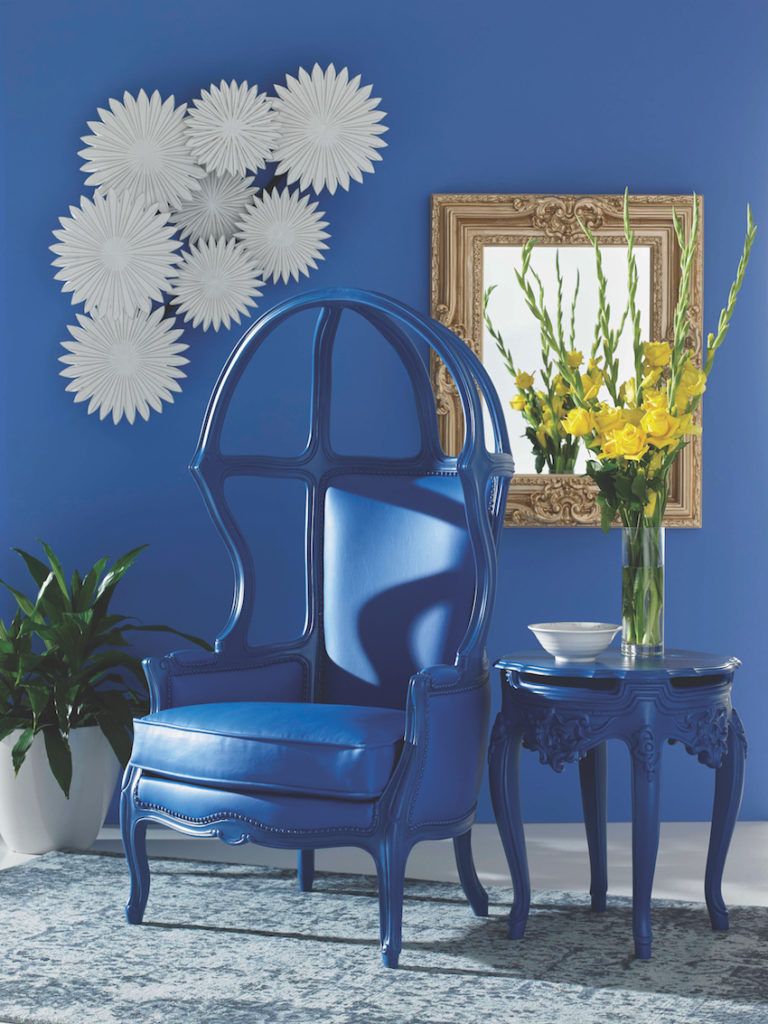 2. Amethyst Living Room
The soft purple tones of an amethyst is varied and simply charming to look at, which is mirrored exactly in this stylish living room. Decked out in varying shades of purple it is paired with white elements to make it more outstanding.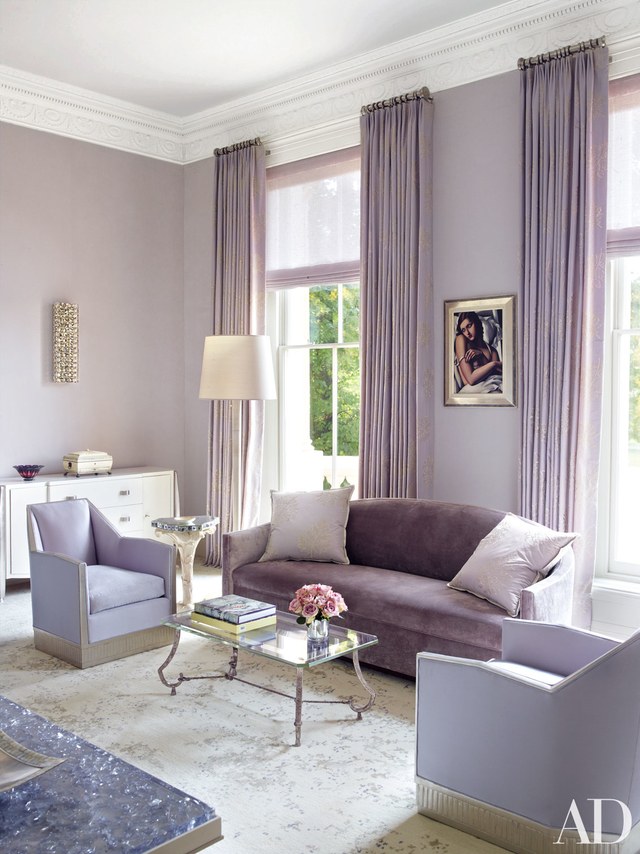 3. Rose Pink Dining Room
This lovely pink dining room is super romantic and dreamy especially when paired with the vintage furnishings. The gold edged dining table and ruby red chairs make an outstanding statement.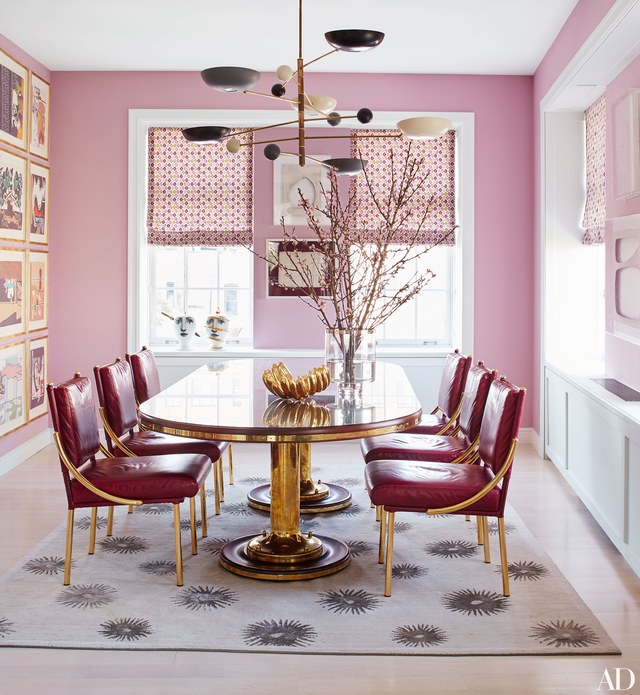 4. Jade Green Bedroom
This exotic and comfy bedroom is dressed up in a lovely jade green colour that looks elegant and stylish. Other subtle colours make up the bed and chair to provide contrast in the room.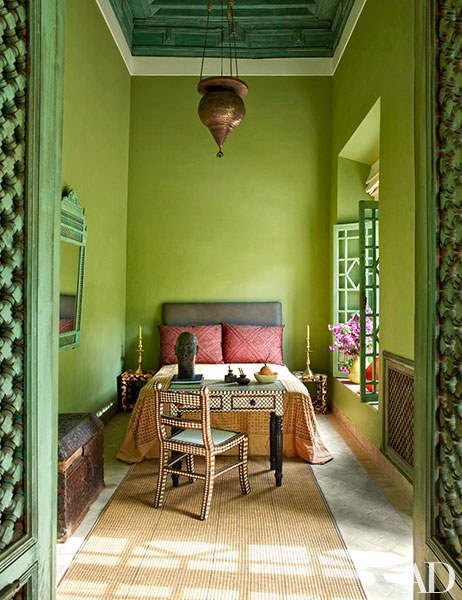 5. Ruby Red Dining Room
Red is a very bold and vibrant colour that can make your home much warmer and inviting. This gorgeous dining room uses a deep ruby red for its walls, curtains and chairs which is toned down by the other neutral coloured fittings.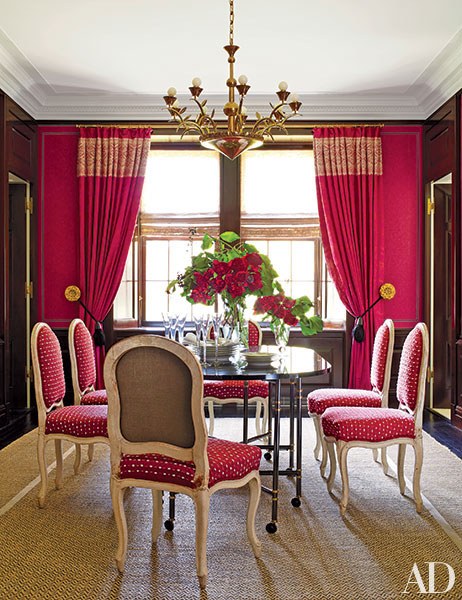 6. Amethyst Bedroom
The cool and soothing tones of the amethyst stone is used to best effect in this sophisticated bedroom. Several shades of amethyst are used here with the striped canopy being the center of attention in the room.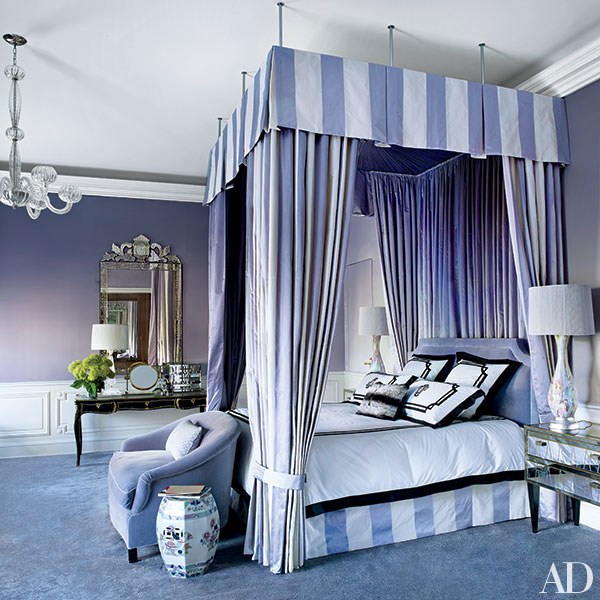 7. Turquoise Bedroom
Play around with colours in this lively bedroom that uses turquoise and daring pink to create a masterpiece. The gilded lamp is a nice touch to the jewel toned theme while the rest of the dark neutrals keeps it from being overwhelming.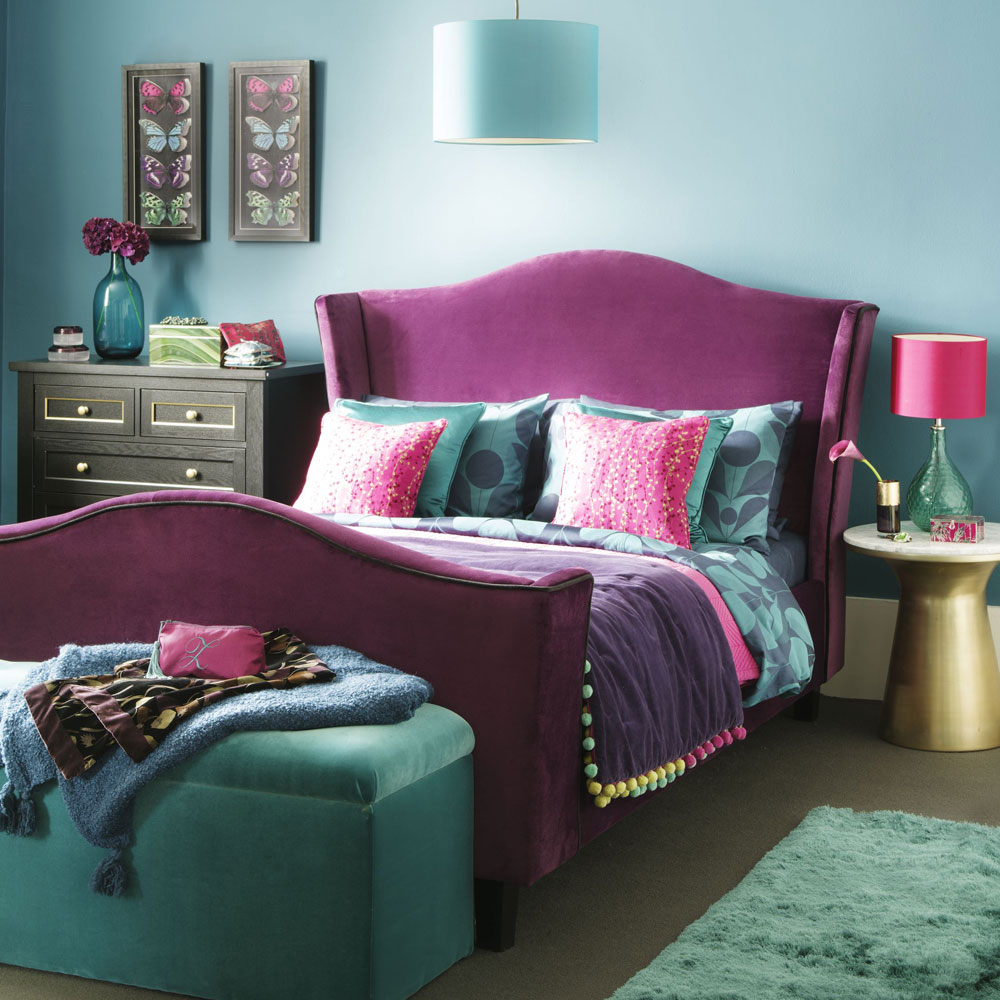 8. Citrine Orange Bathroom
This classy bathroom is spiced up with some burnt orange paint on its wall which is nicely complemented with the quirky rug at the sink. Dark brown cabinet and a white sink stands out among the citrine orange.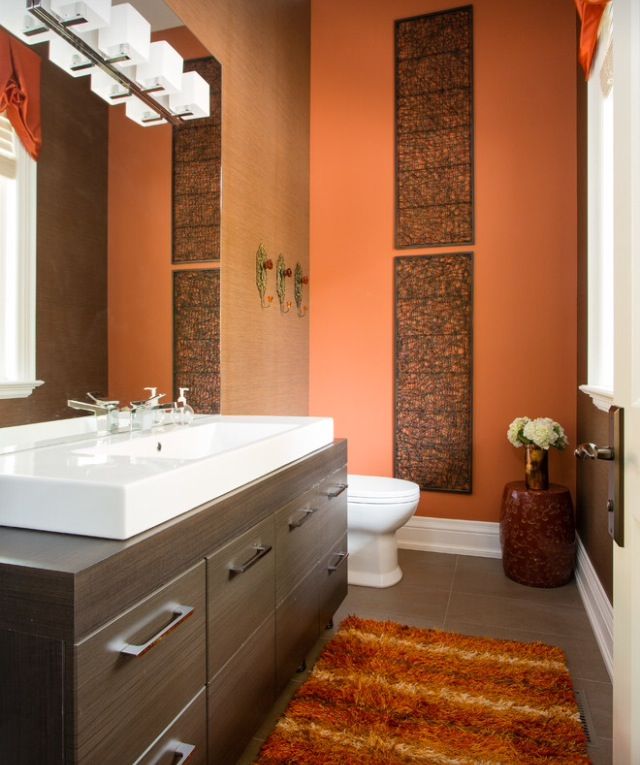 9. Emerald Green Kitchen
A rich emerald green in the home will never go wrong especially when you soften it with some bright white accents. The eye-catching backsplash is accented the matching floor and the rug while the white makes it stand out even more.