So your garden is a lush and verdant space that is growing abundantly with lots of greenery but you find that something is still lacking in your garden. Well, you can transform a mediocre garden into something truly amazing by installing gorgeous water features which can also add some serenity and tranquility to the place.
1. Stacked Stone Water Feature
This stunning stacked stone plays several roles in your garden to become an attractive water feature with the flow of water cascading down its walls and also as an accent wall. Best of all, it is big enough to draw attention even from indoors.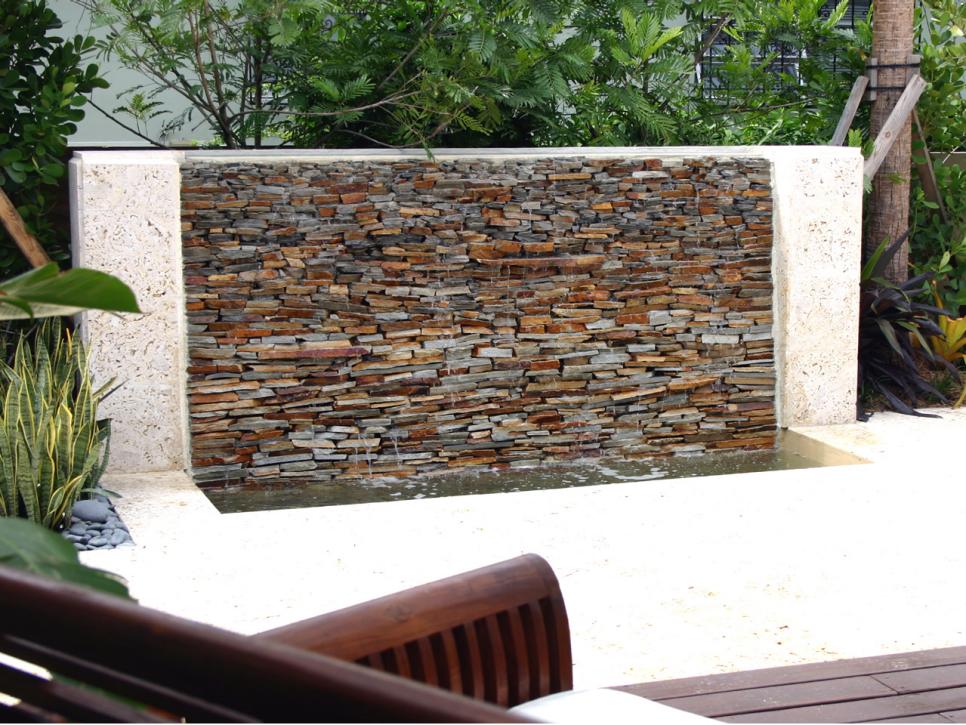 2. Stacked Stone Vase
Another wonderful use of stacked stones, this vase is a work of art as a water feature in your garden's pond. Spouting water from the top which allows the water to flow down like a fountain, it adds an element of tranquility to your garden.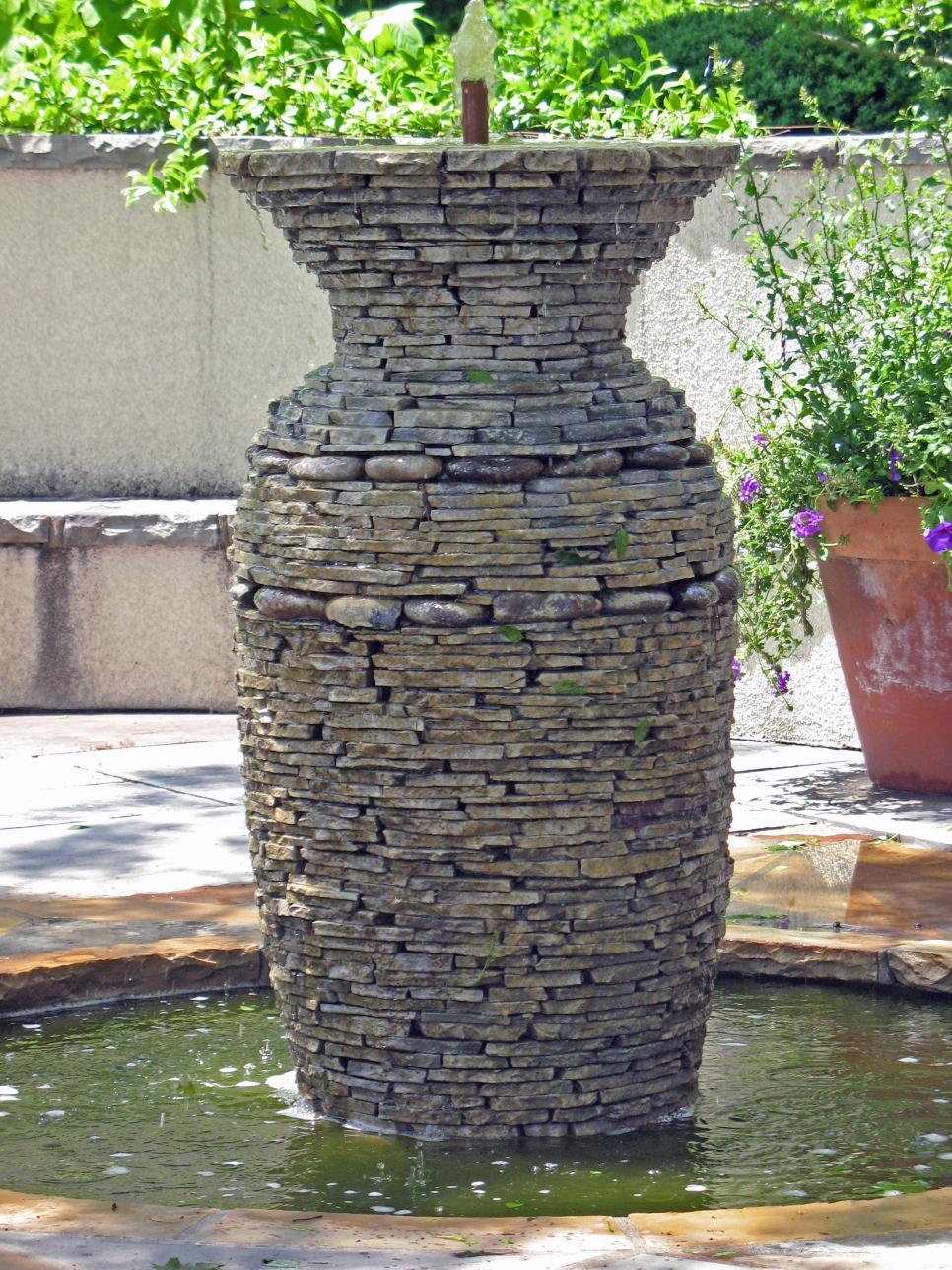 3. Sparkling Waterfalls
Mimic sunlight shining on this trio of mini waterfalls by installing some underwater lights which will provide an extra dimension to your garden. Play around with some lights to make your garden more interesting.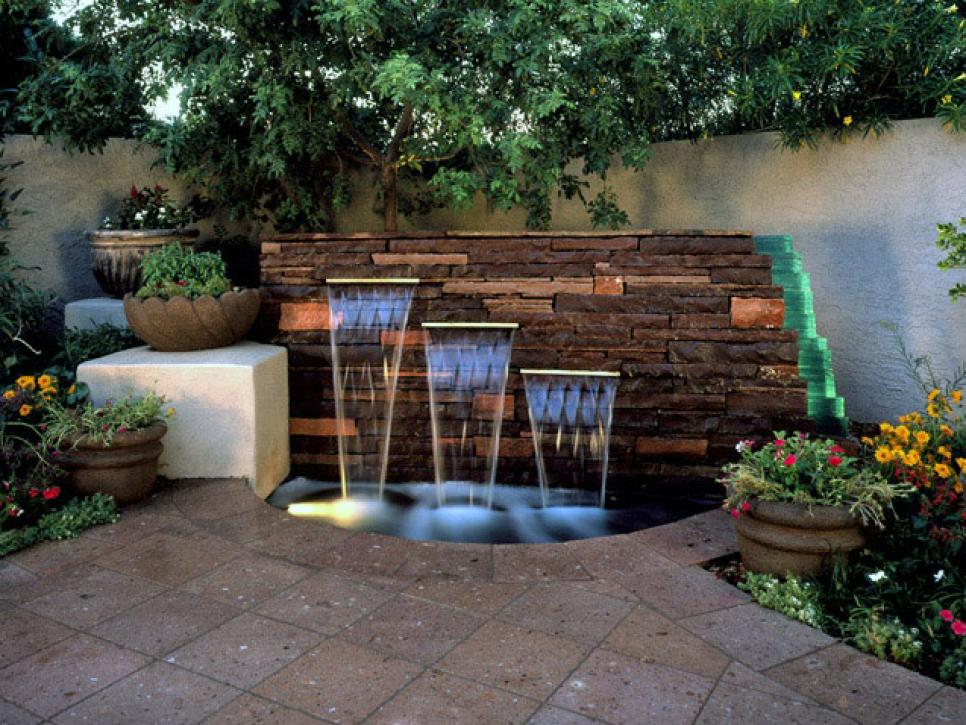 4. Rain Chain
Create a wonderful fountain in your garden with this simple yet beautiful rain chain that directs the water flow into a large pot. It lessens the risk of water splashing out from the pot and keeps it looking neat.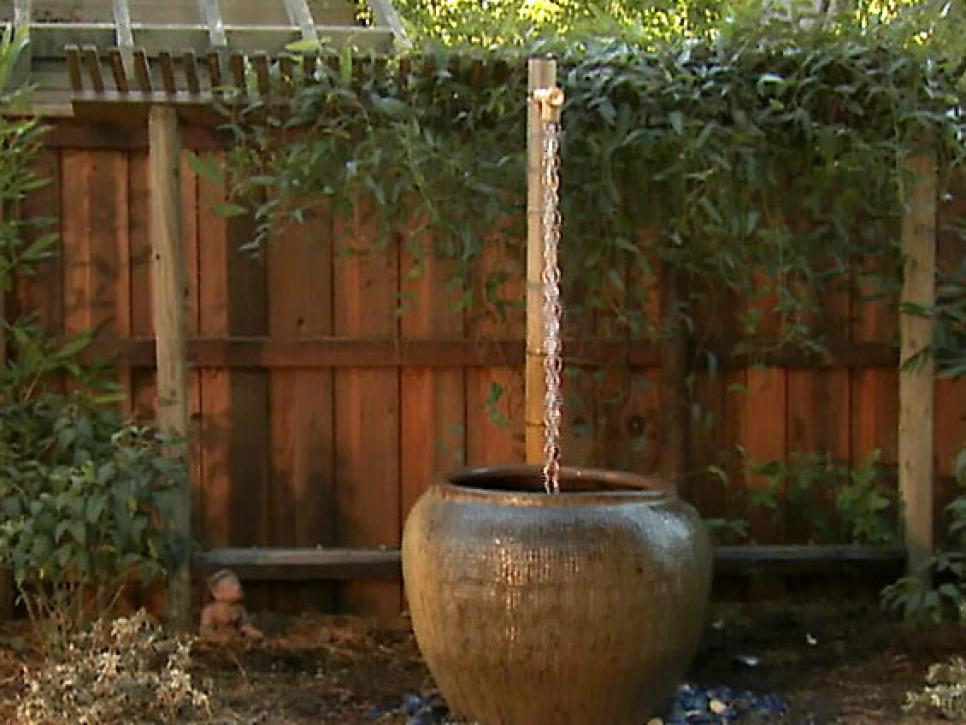 5. Waterfall and Pond
If you have the space to accommodate a large water feature then you can consider building a pond in your garden with this waterfall built into an archway. This will definitely make a huge splash in your garden.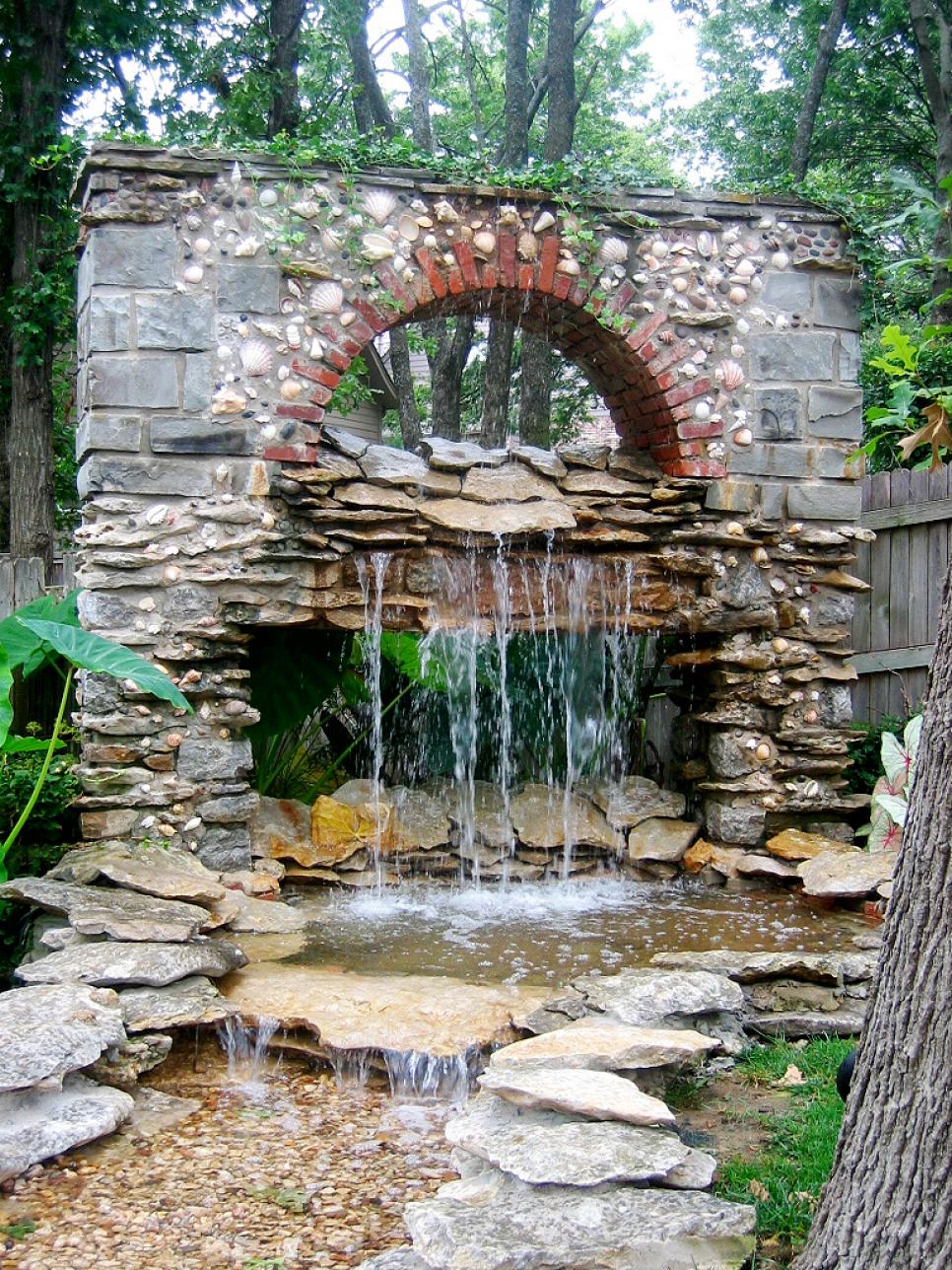 6. Tranquil Pond
The most serene and basic water features you can have in your garden is a glasslike pond that you can place some fishes and water plant to spice it up. Make it more interesting by adding a little pathway across your pond so that you can cross it easily.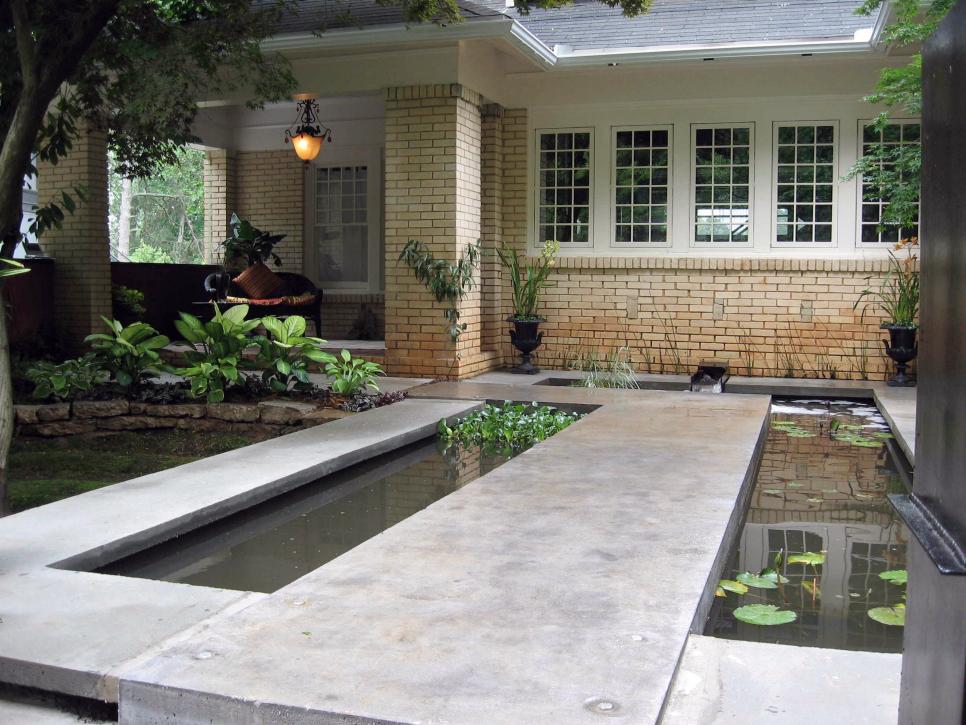 7. Contemporary Water Feature
Bright blue walls provide the perfect foil to the vibrant greenery in this garden while this unique water feature makes it look ultra modern. The contemporary sculptures added to nearby plots also add to the artistic style.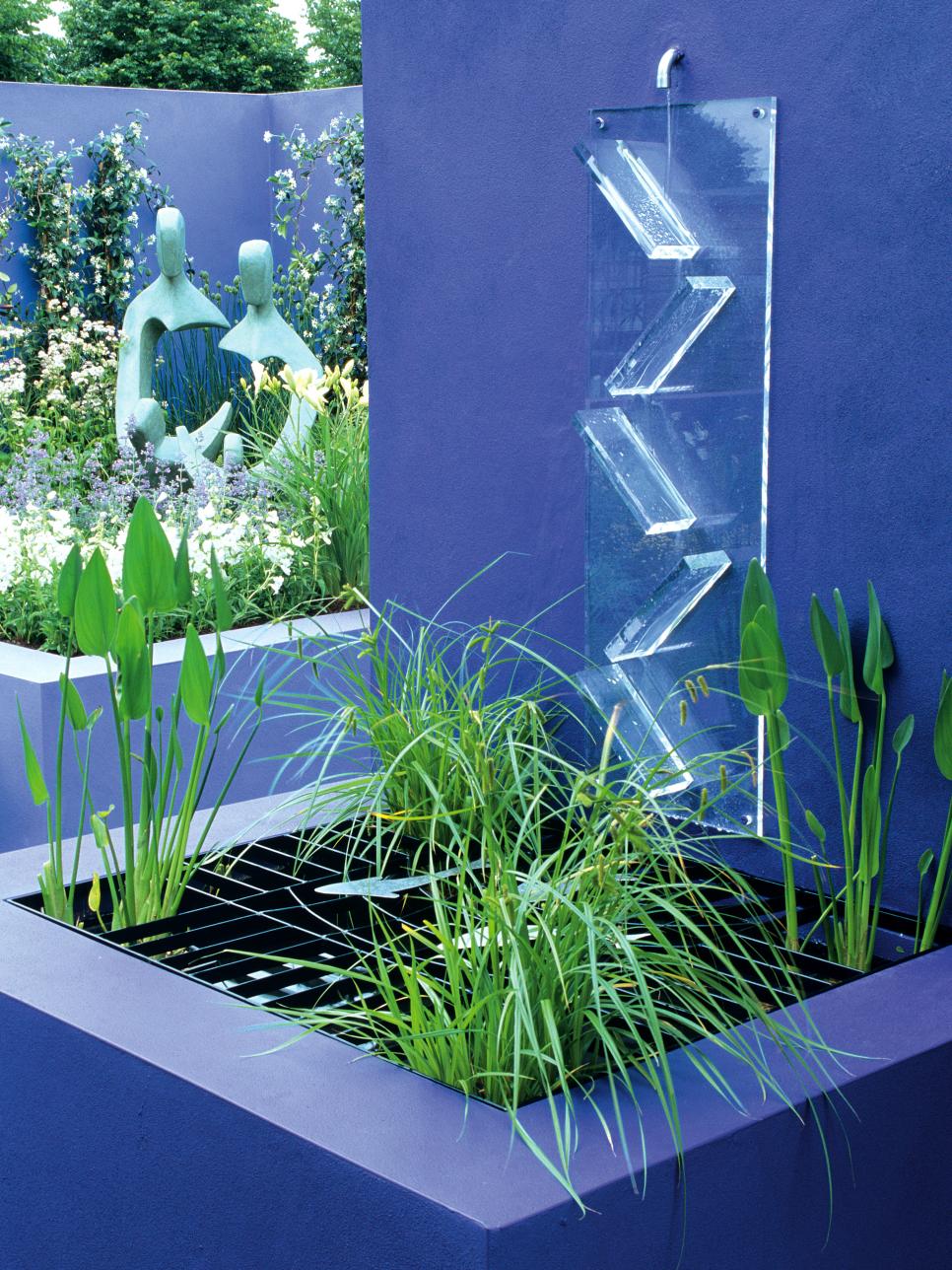 For an Asian inspired design, a koi pond will fit right in but this is no ordinary koi pond. The design is given a twist with deep purple paint and custom made benches so you can sit and enjoy feeding the fish or just for relaxing.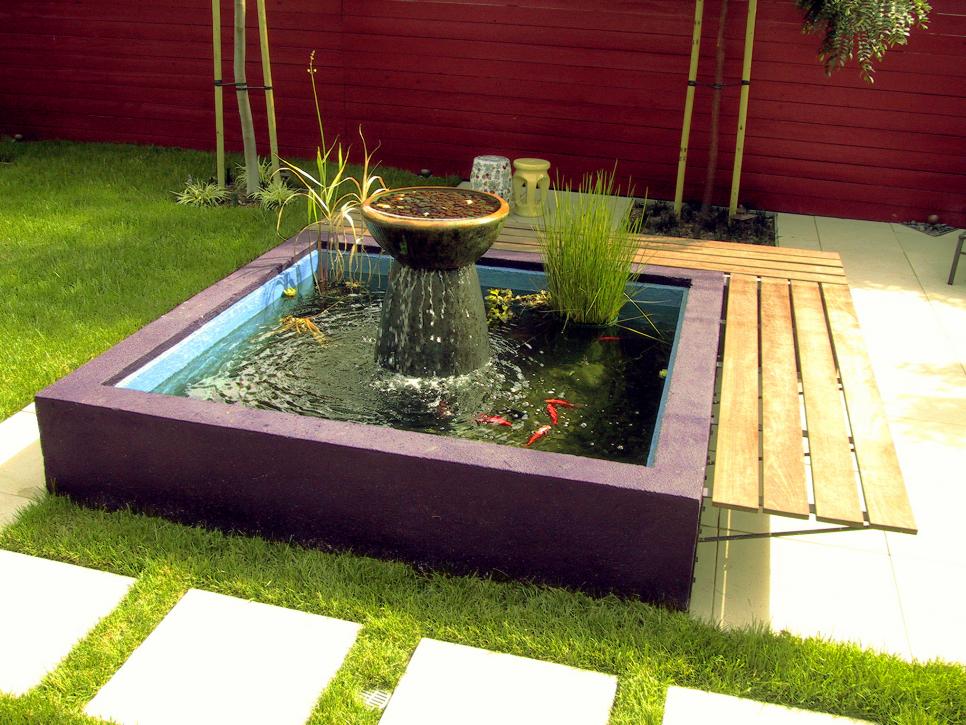 9. Bamboo Waterfall
Create a tropical feel in your garden by building this simple yet oversized bamboo waterfall that provides a soothing, water flowing sound. The distressed wood fence complements this exotic feel splendidly.