Experience how nature and architecture work together in providing the most peaceful vacation home in the Mexican countryside
Making nature and architecture work is a masterpiece. Architecture works around nature and in return, nature works for architecture. As much as possible, nature must be conserved and architecture should be designed around it to create the perfect synergy.
Project: Casa Areca
Architect: CO-LAB
Location: Mexico
Exterior Area: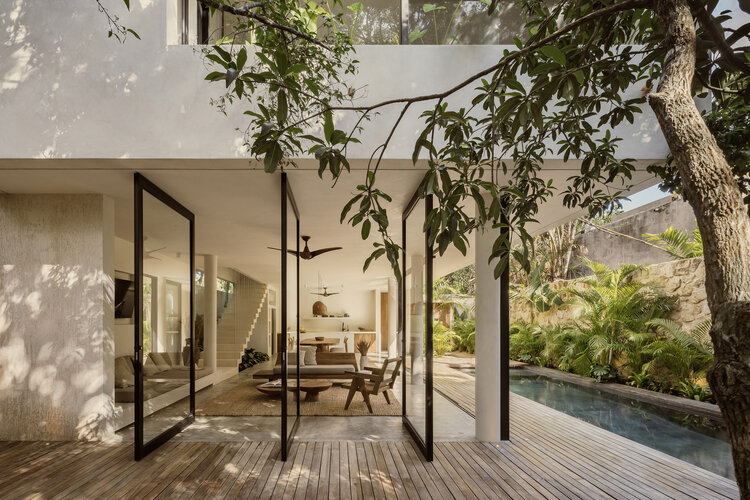 This holiday home in the beach town of Tulum, Mexico does exactly that. The vegetation in the narrow site was preserved and the home was built both around it and to enhance it.
The home also caters an indoor-outdoor open concept that keeps the home cool all the time.
Interior Area: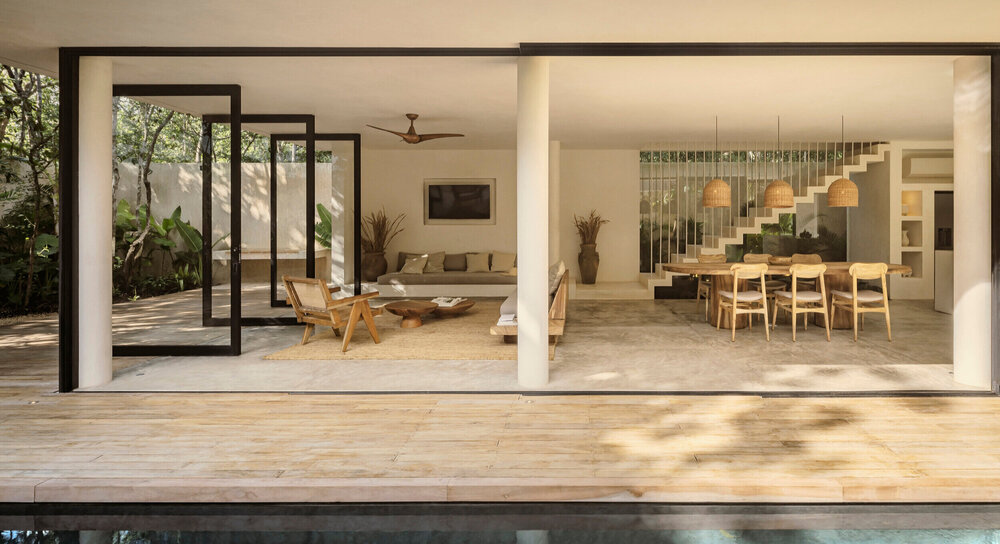 Large openings like pivot doors and sliding doors create the seamless transition between the inside and outside. This lets light and air into the home, creating a cool and fresh character of the home.
Furthermore, natural ventilation is also easily achieved through this.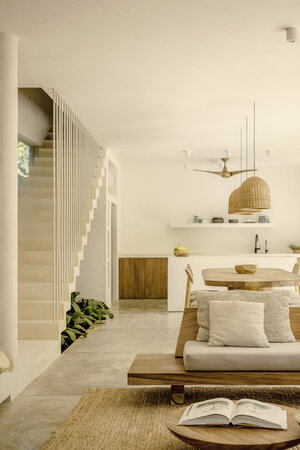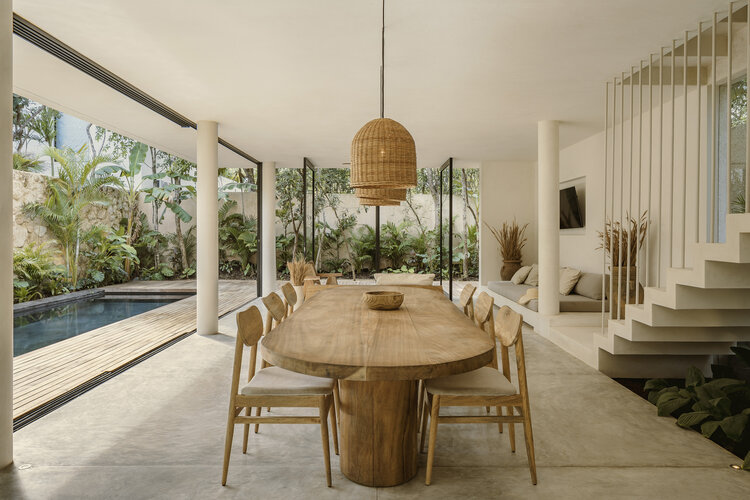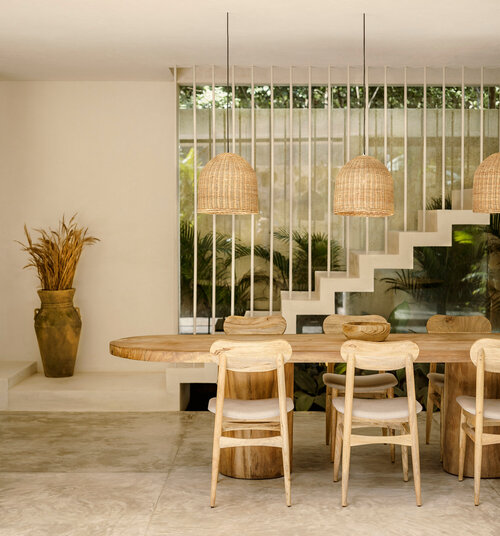 The lower level welcomes an open concept of the living area, dining area, and kitchen. The floor is made of an unpolished concrete material, while the walls are painted white for a more refreshing feel.
Earthy materials, like wood and jute, are used to pull the home together with its environment. Because of the warmth, the minimalist concept does not take the feeling of relaxation and comfort away from the home.
Upper Floor Area: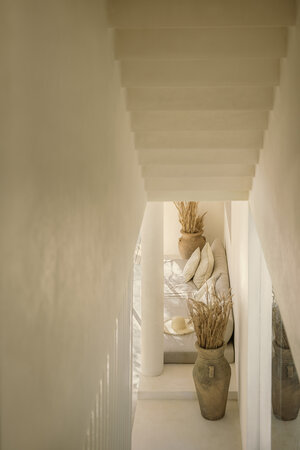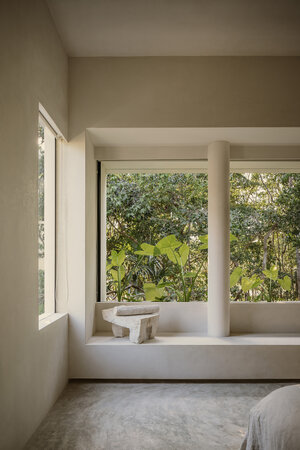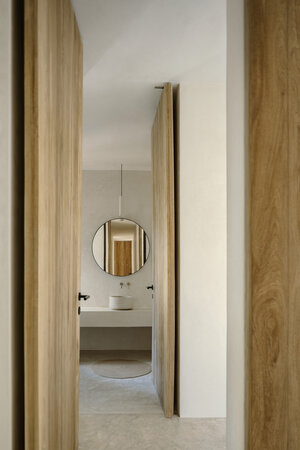 The upper floor can be accessed through concrete stairs. The floor houses the bedrooms and their en-suite bathrooms where the users can unwind after a long beach day.
Every room follows the same concept and color palette found throughout the whole home. Huge windows also let light into the room. These only add to the serene and comfort the home provides.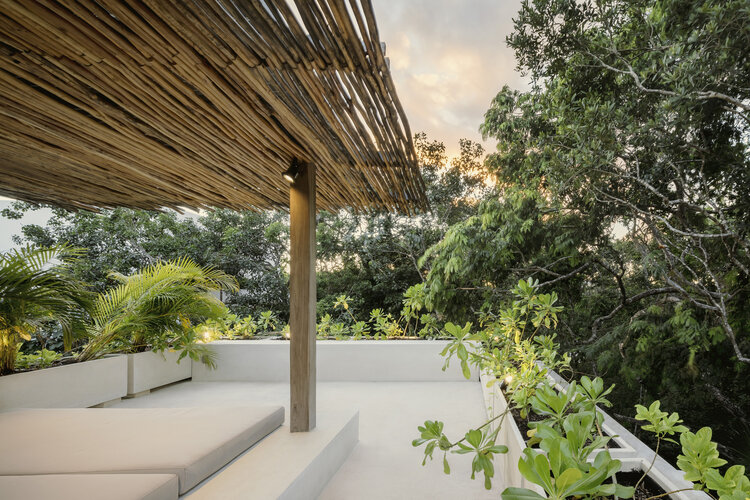 The roof of the vacation home features a furnished terrace with plants for color, and cushions for comfort. This also serves as a place to relax and experience the green scenery surrounding the home.
A pergola made of wood also offers protection for activities done under the roof.
All images are taken from CO-LAB unless otherwise stated.
Interested for more amazing house designs? Check out our collection of house design articles now.