It's common for homes to use wooden elements as decor to make the house look more warm and welcoming but it's rather rare for a house to use wood as its main theme. This abode is dressed up in wood, decorated with wooden items and has plenty of wooden design elements. You would be forgiven if you think that it would look rather rustic but actually, Archiplanstudio has crafted it so well that it looks super stylish and modern.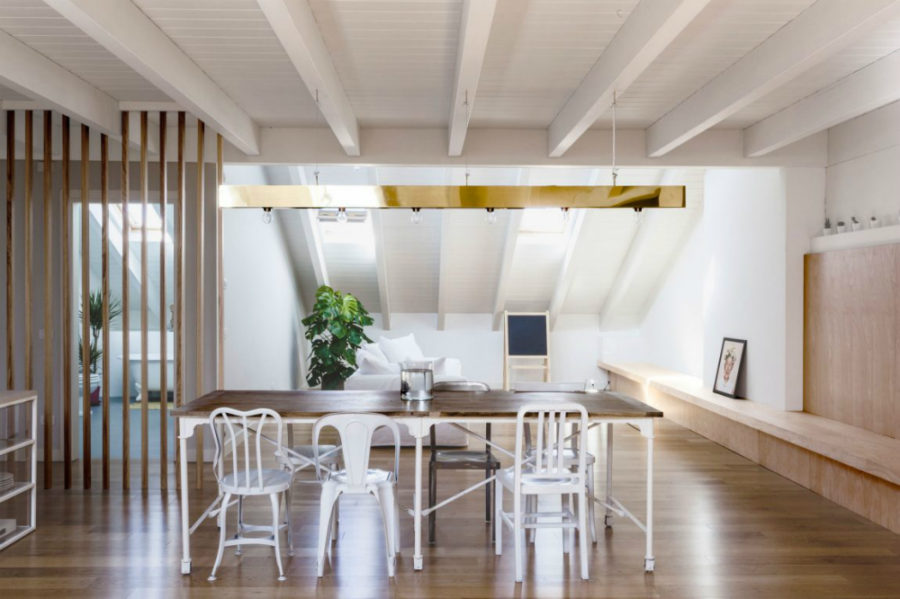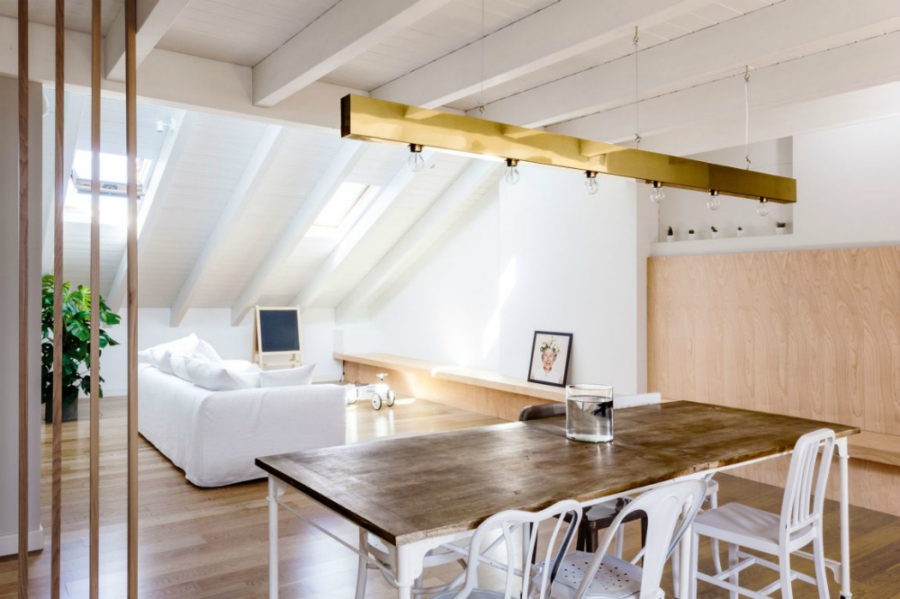 This contemporary Italian apartment was created for a small family and sports slanted beams which give it a rather whimsical look as well. It is open plan and everything flows seamlessly together so that it balances well with the design elements with a bright white palette for a cosy and comfy home.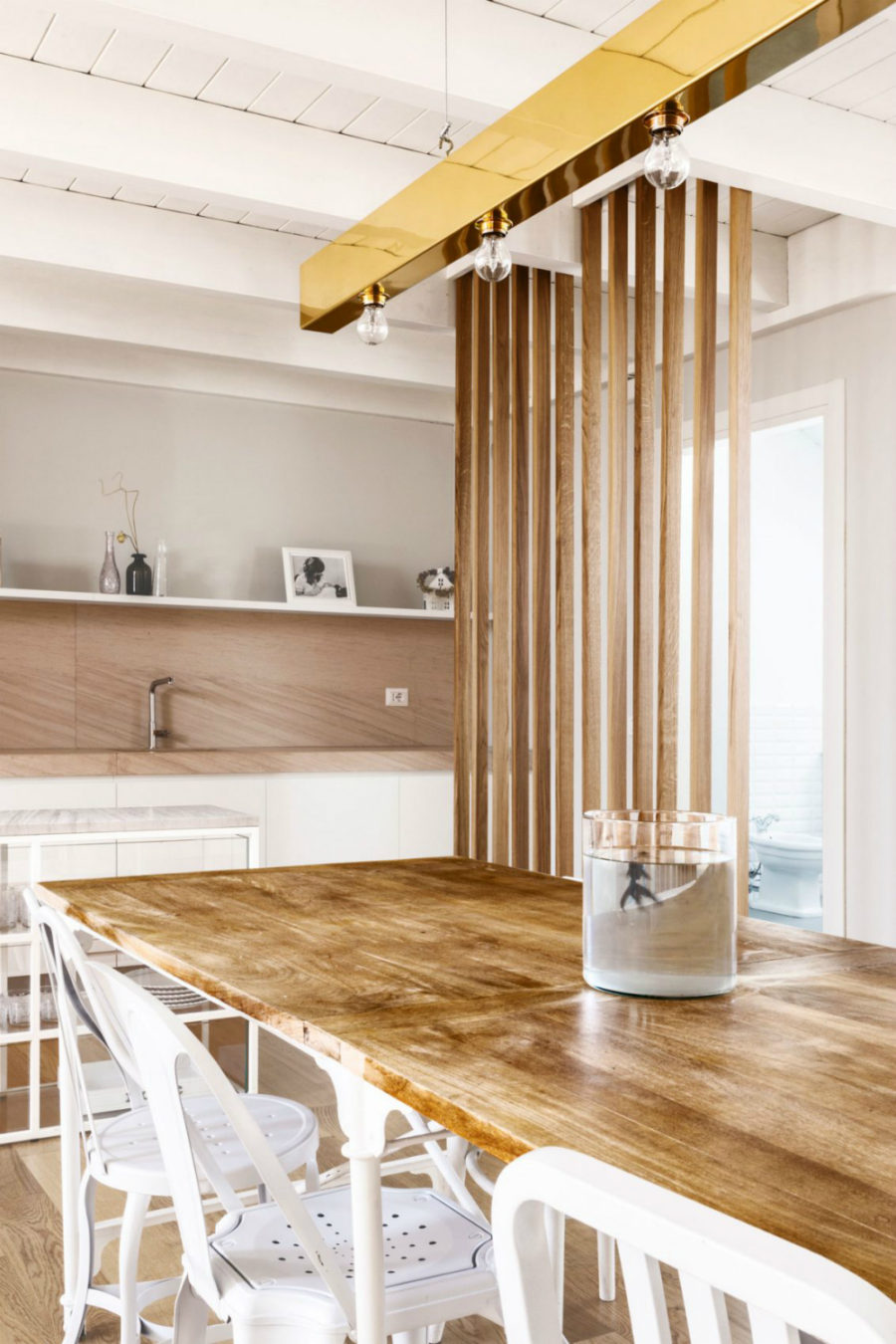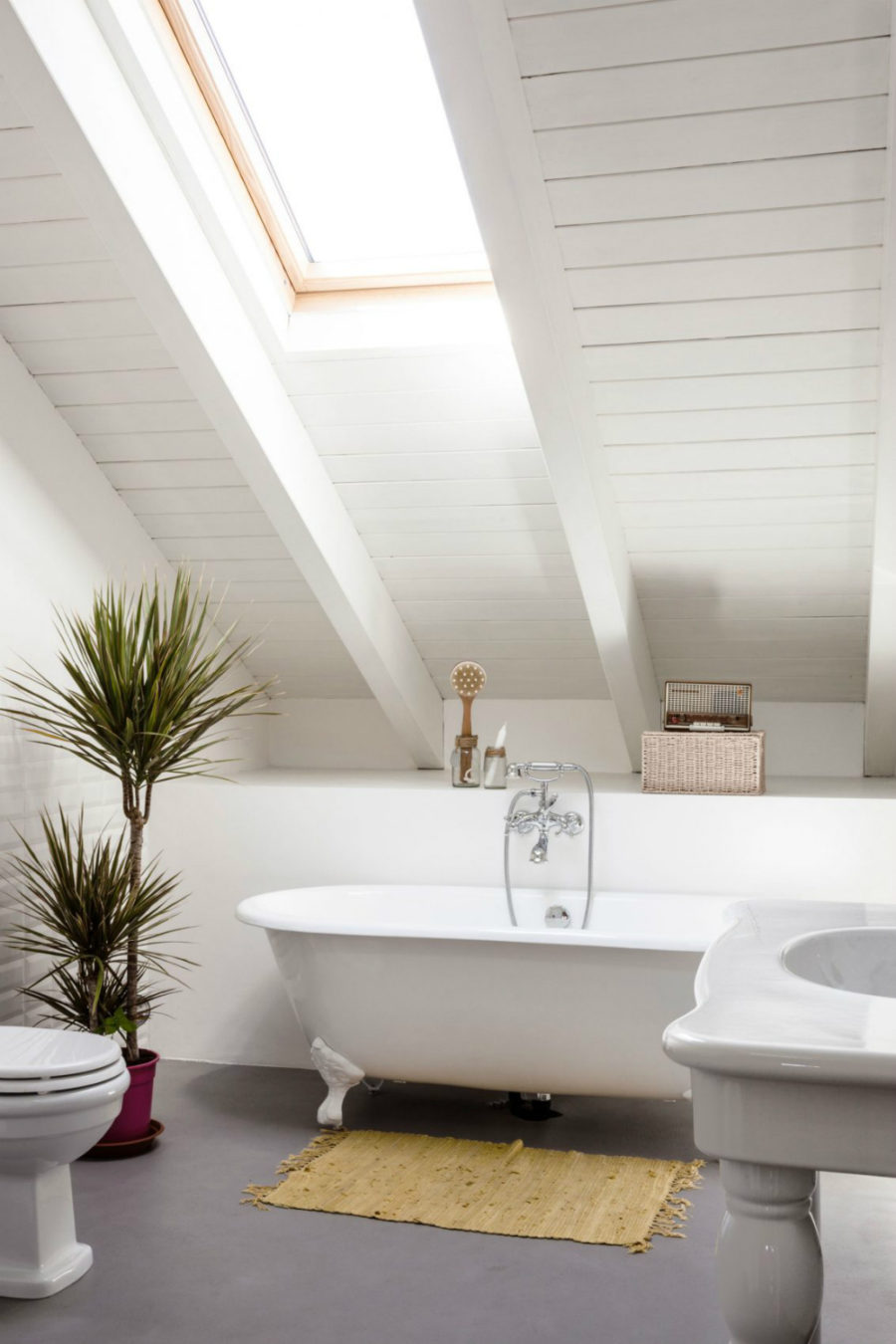 Some major wooden designs you can spot is the wooden slats that act as a divider between the seating area and the kitchen space. The flooring of the entire house is done up in wooden planks as well to corroborate with the wooden theme and actually looks really good. However, for practicality's sake, the bathroom floor is made of concrete which is more durable for an area that will get wet often.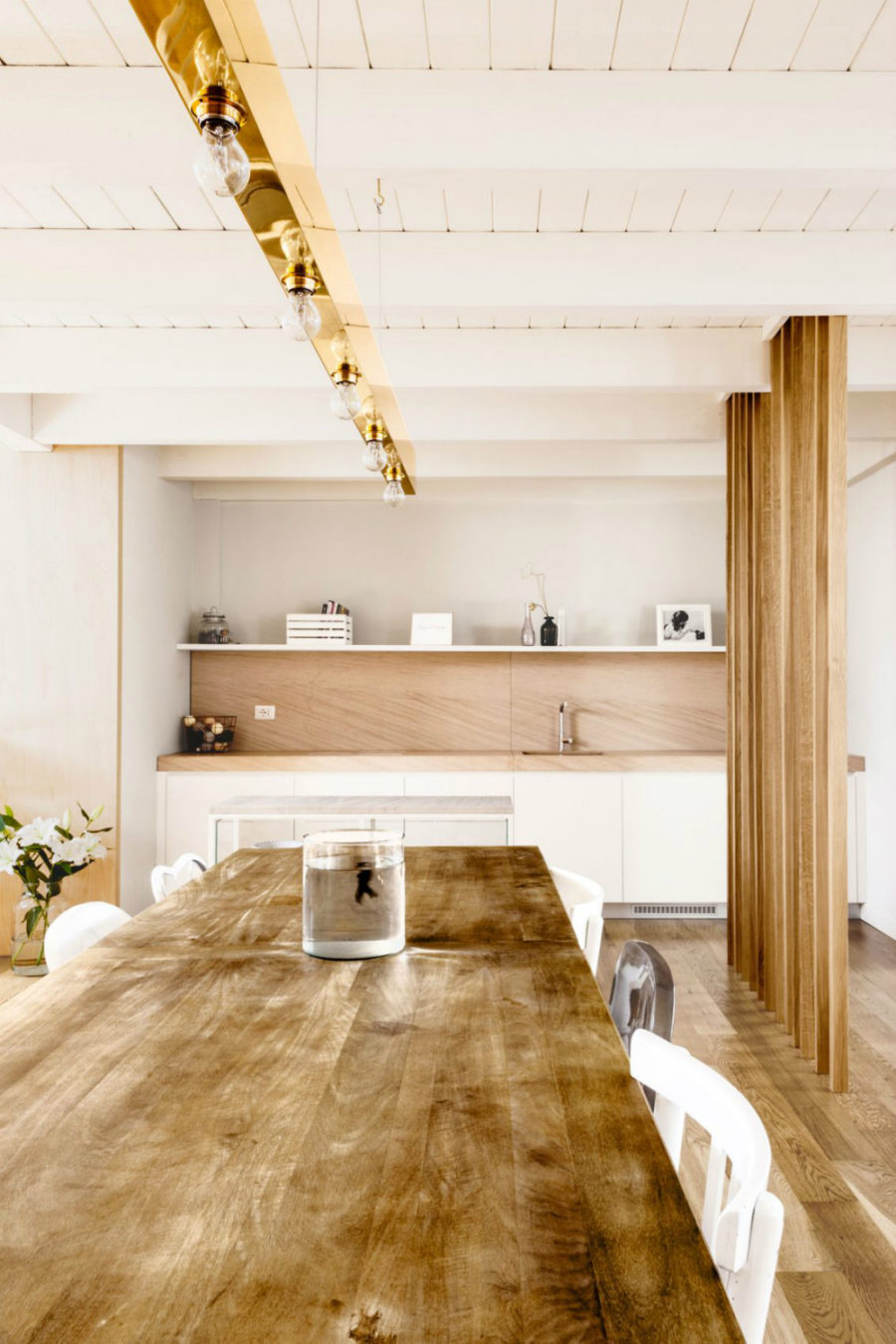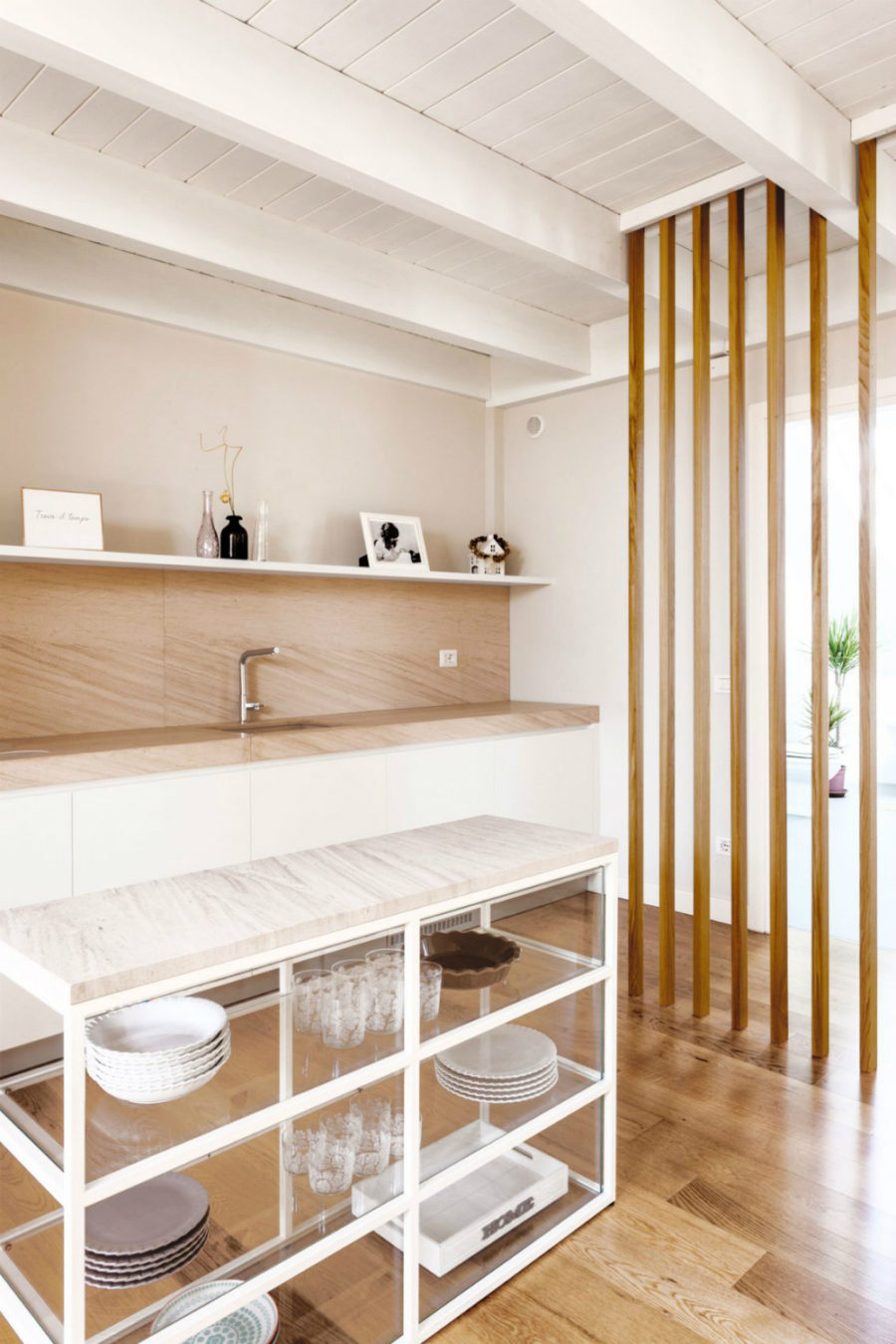 Other wooden elements you can see is the sleek dining table that is complemented with some white mismatched chairs that give it a quirky feel. The brass light on top draws the eye up and looks gorgeous and modern. There's a built-in wooden backsplash in the kitchen while the seating area has a wooden bench that is custom made to be fitted to the wall.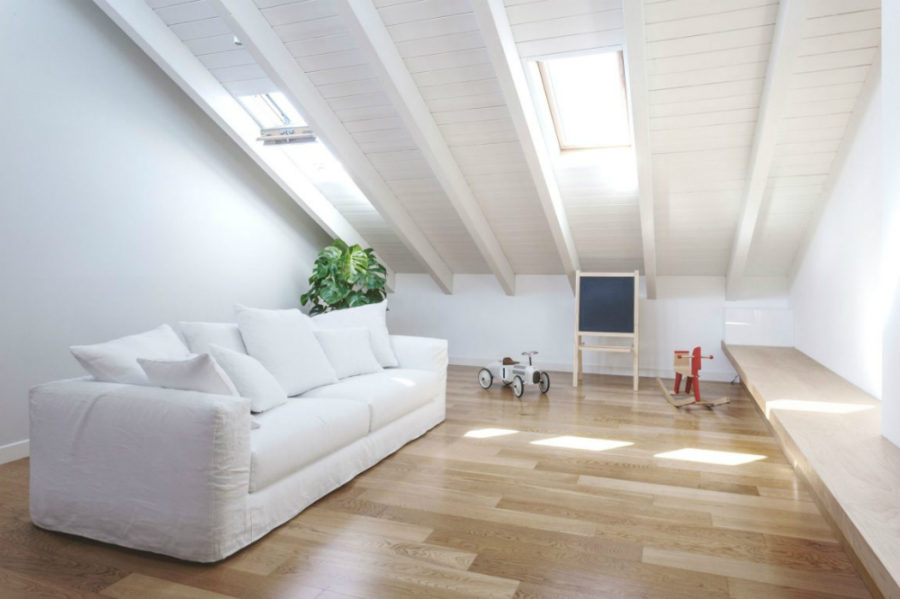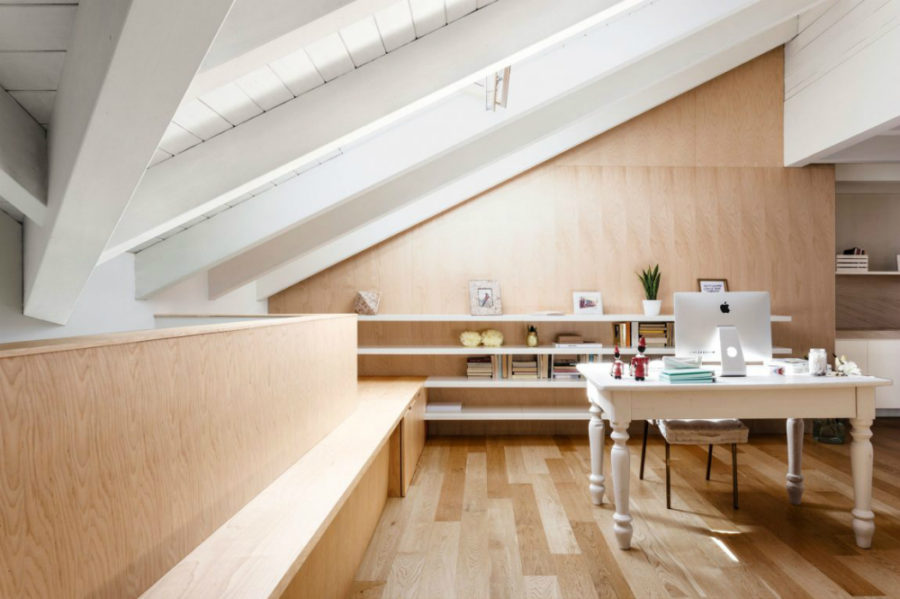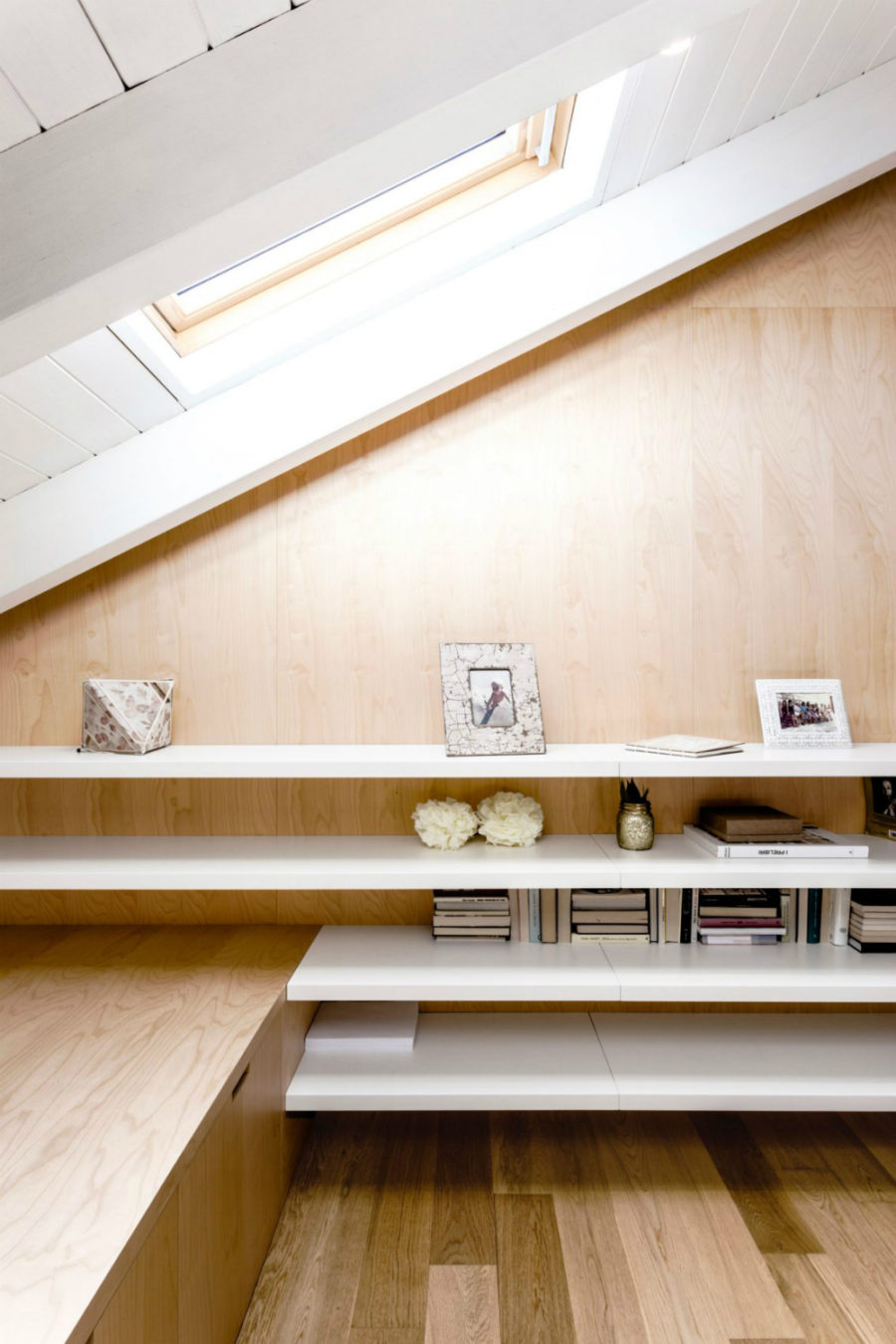 This theme continues in the home office area, where at first glance, you may think that it's rather empty but actually, the built-in wooden bench hides some nifty storage solutions. This is nicely complemented with some shelves painted in white and jazzed up with some stylish knickknacks for a more homey look.