Brighten up your home with some stylish and sculptural pieces that will make an gorgeous feature in the room. Standing floor designer lamps are a gorgeous addition to the home that can really make a statement even when they are not turned on. Here are some amazing ideas for your home.
1. Copper Floor Lamp
This funky and shining free standing floor lamp finished in a copper colour really adds a modern and contemporary feel to your home. The arms are adjustable and they look simply awesome in any part of your home.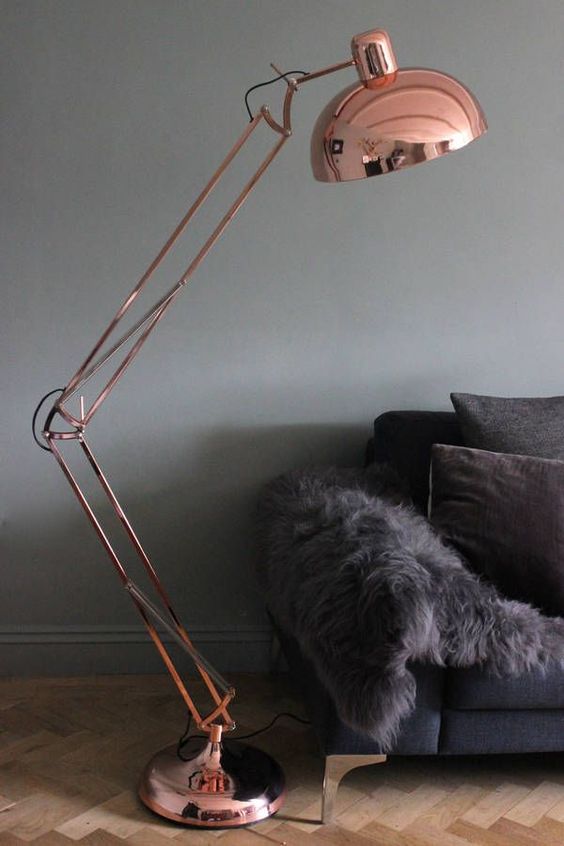 2. Bare Tripod Floor Lamp
Floor lamps with tripod legs are a very stylish addition to your home and looks great wherever you place it. This tripod floor lamp has a lampshade like shell around its bulb which makes it look more warm and inviting.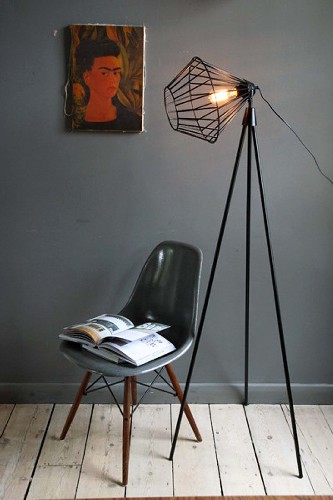 3. Contemporary Tripod Floor Lamp
Another gorgeous example of a tripod floor lamp, this one stands out due to its copper elements and quirky lampshade. The look created is truly versatile and can be used in almost any kind of decor style.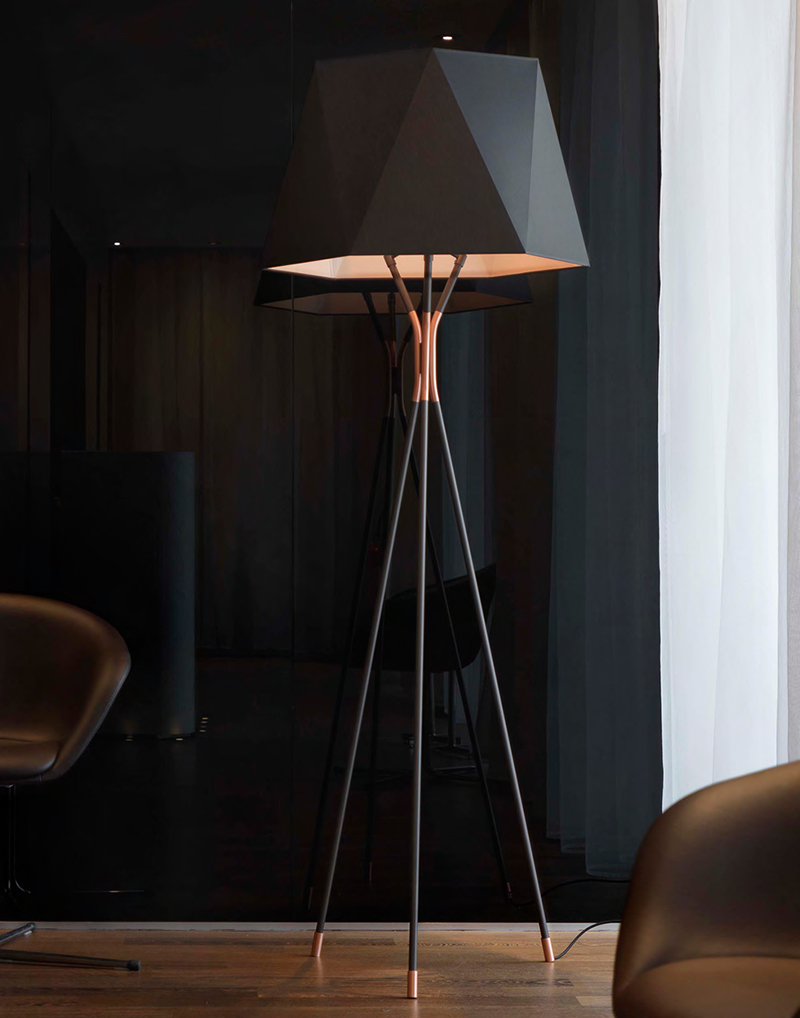 4. Curved Floor Lamp
Adding a curved floor lamp into your home can really make it look more interesting, especially for homes with modern decor. This beautiful lamp goes well with most home decor styles.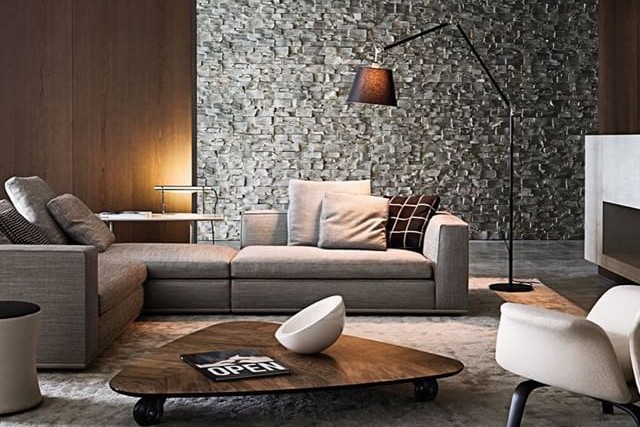 5. Copper Hanging Floor Lamp
This is another gorgeous example of a copper floor lamp but this is slightly different as it is a hanging one. The heavy base firmly anchors the lamp while the rest of the room's decor also complements the gleaming lamp.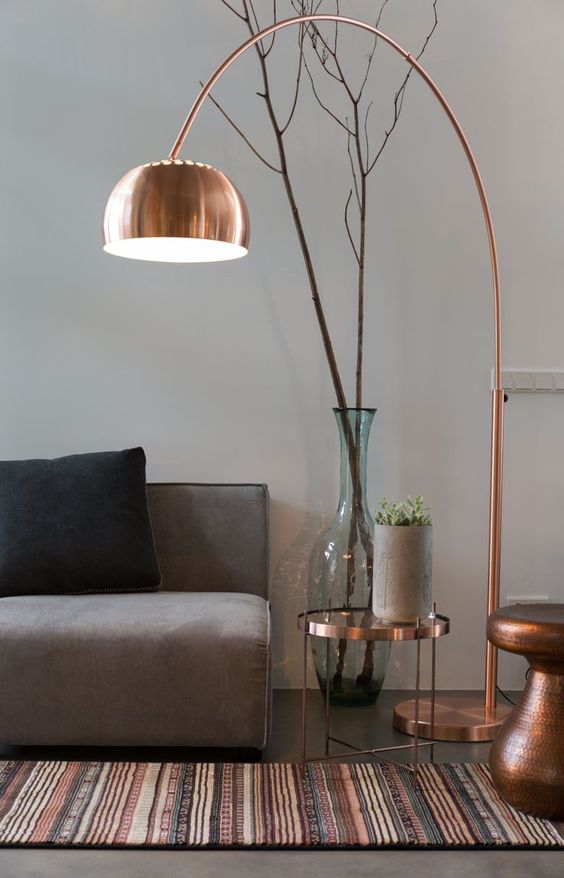 6. Unique Floor Lamp
If you want your standing floor lamps to make a statement then you can consider this truly cool design which incorporates a few bulbs as its feature. Not only will you have added illumination but it also adds character to the room.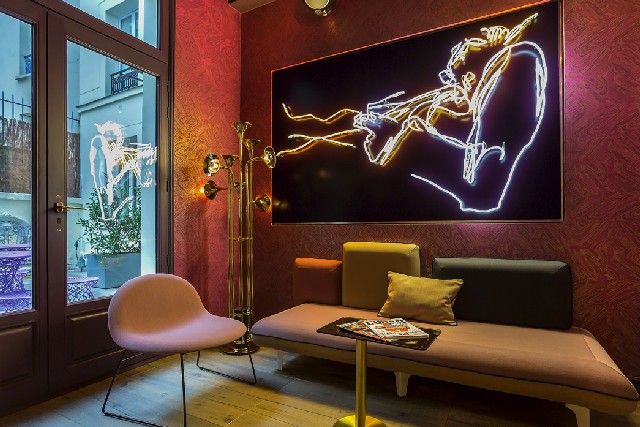 7. Cypress Tree Floor Lamp
If you love nature then this might just be the perfect lamp for your home. Mimicking the design of a natural cypress tree, the oblong seed cones with bulbs will make your home look perfectly fashionable.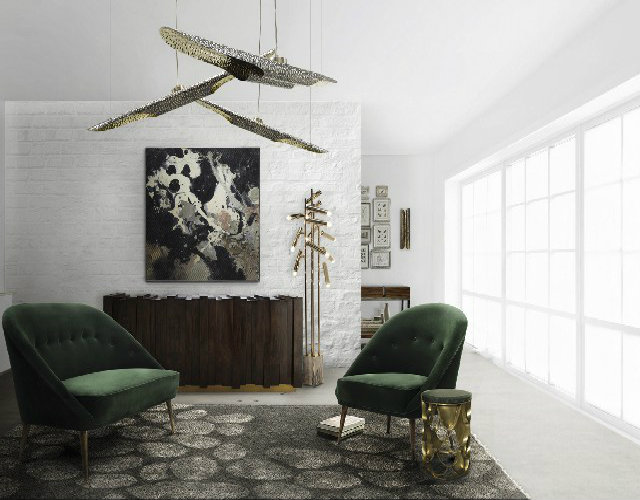 8. Modern Blue Floor Lamp
Add a splash of colour in your home with this blue floor lamp that is simple yet supremely classy. The sleek, clean lines make an it an interesting focal point of the room, especially when paired with a comfy blue chair.